When I was at Animal Kingdom last week to celebrate the release of Monkey Kingdom, we were challenged to try to make it through the Wilderness Explorer Challenge. If you've seen Disney Pixar's Up, you know Russell, the adorable boy that finally wins the heart of Carl, the old man who is the "star" of the film. These days, Russell has become a star, too, and even has an activity at Animal Kingdom designed after him! You, too, can become a Wilderness Explorer! Just grab your Field Guide from Headquarters, which is located between the Oasis and Discover Island, or simply stop by any of the Wilderness Explorer stops located in Africa, Asia, Dinoland or Rafiki's Planet Watch and ask for a booklet. Ready to begin?
The first step for us was to learn a little about the challenge. You will get a badge (sticker) at each stop after you complete the challenge.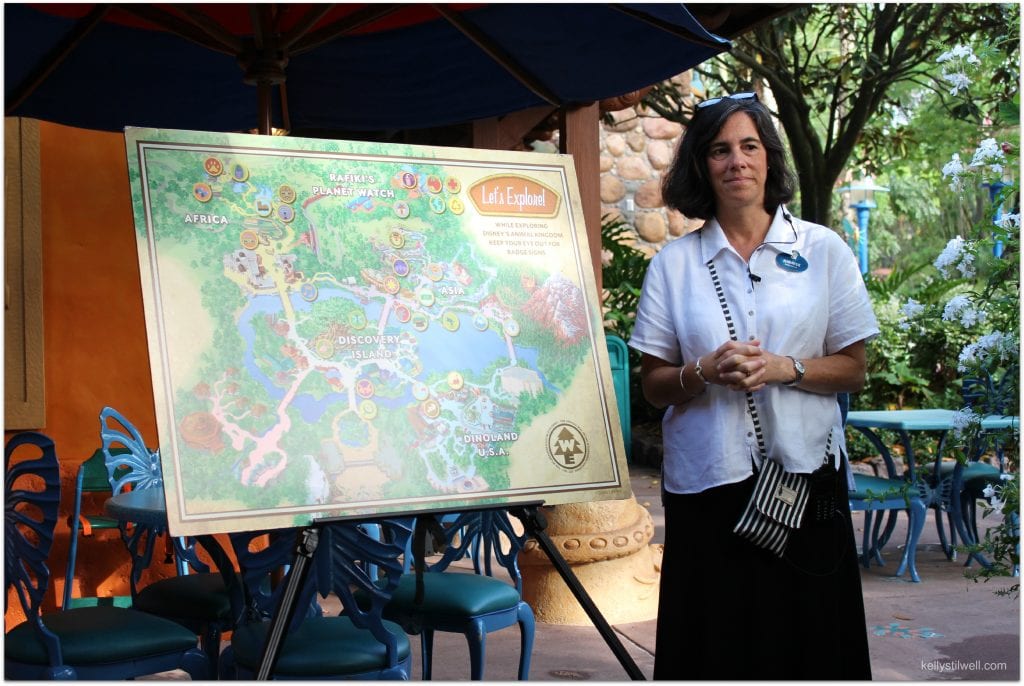 There was an official Wilderness Explorer waiting in the wings to teach us the official call, "Caw! Caw! Roar!"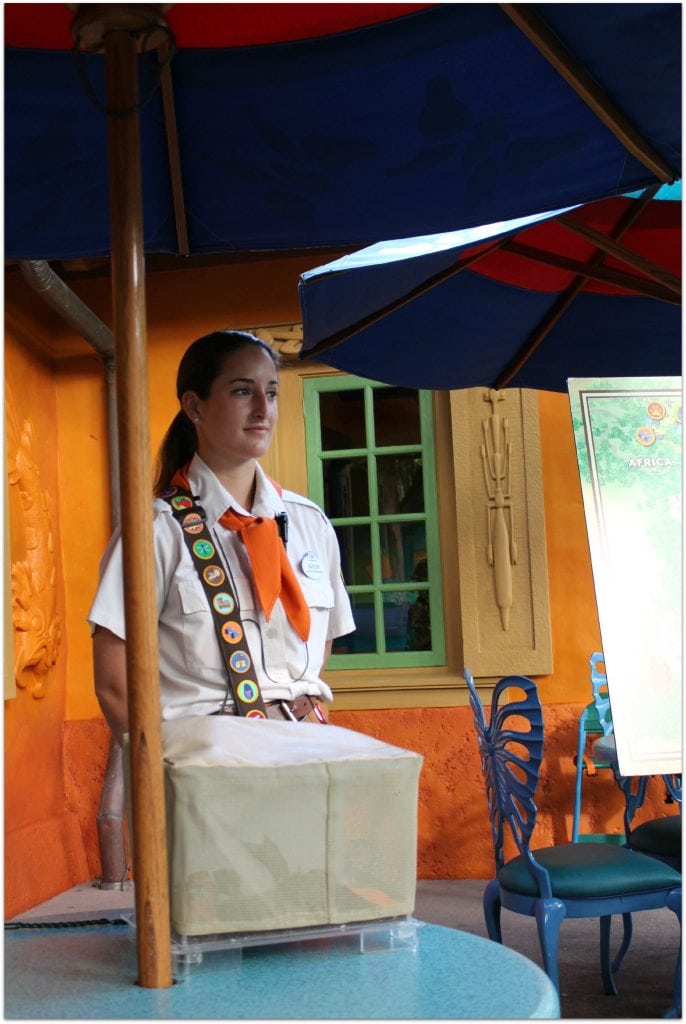 You don't truly have the right to shout out the call until you've completed the challenge, and we were going to do our best to complete it in under three hours (which I don't recommend!) The Challenge is really meant to be a stroll through Animal Kingdom. It can take all day, or even be done over a few days.
Each challenge is different, so you'll make your way through the park and follow the directions at each stop.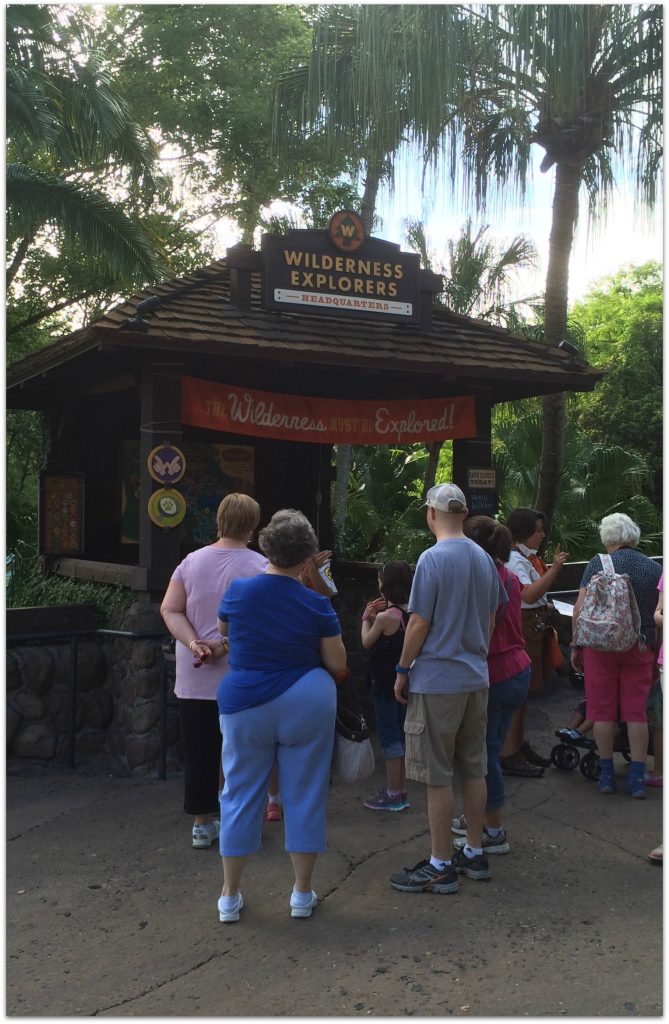 Some of the stops you'll find are the Dinosaur Badge, the Veterinary Badge, the Yeti Badge, and the Music Badge. You'll have to find all 30 in order to complete the challenge, and at each one the Wilderness Explorer Guide will place your sticker in your book. We had a blast talking to the Guides. They love what they do!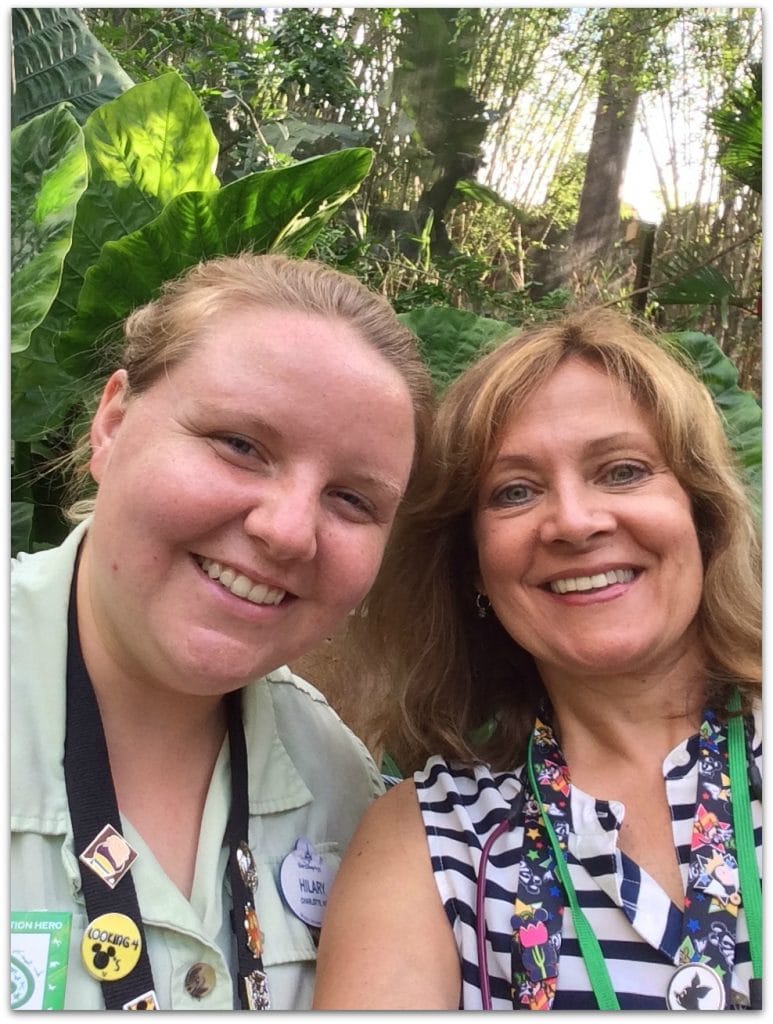 To give you an idea of what a challenge is like, we had to figure out what clues were available and answer questions on this one. Hint: There were footprints, but what kind?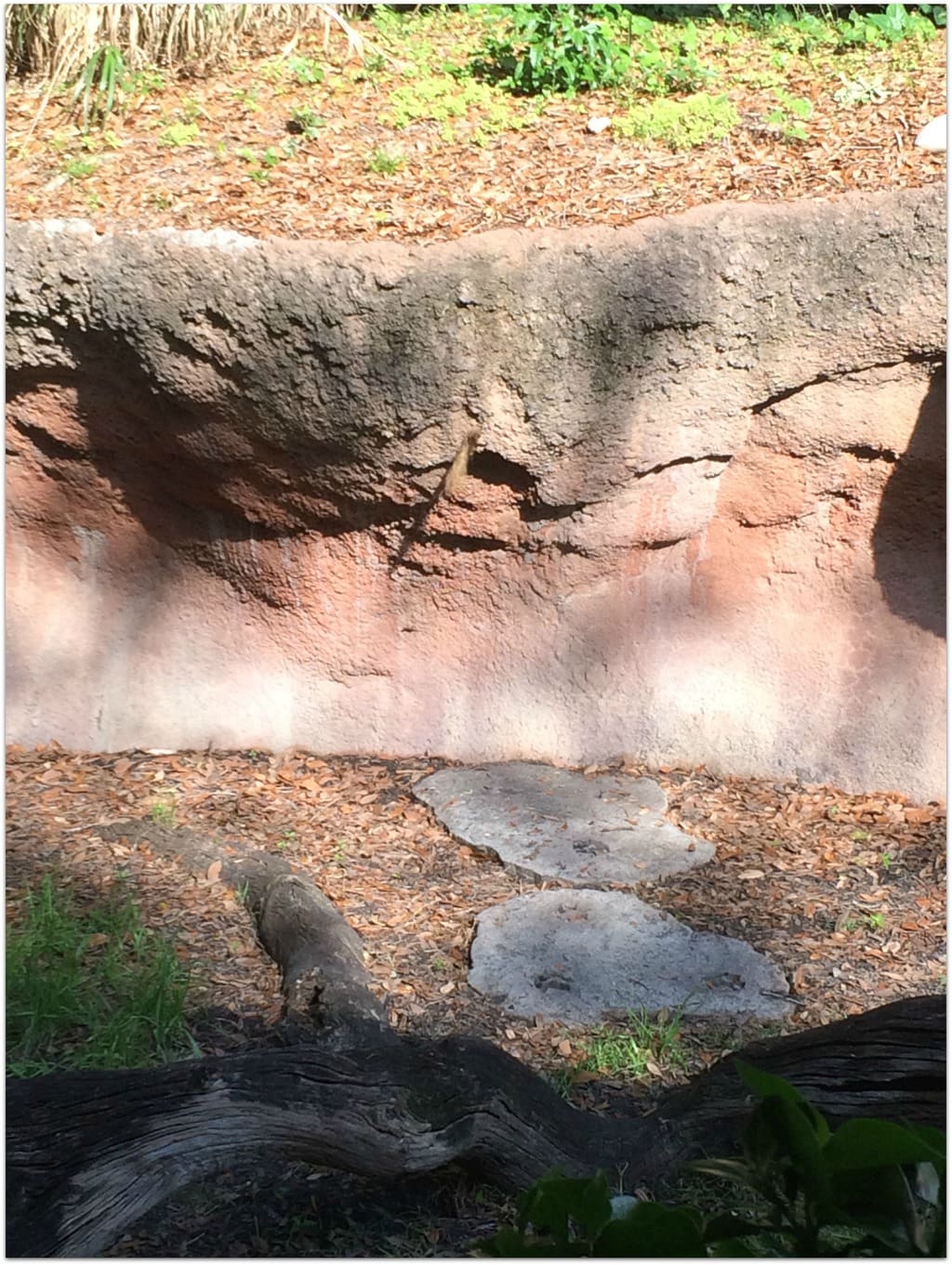 My recommendation is not to get so wrapped up in the challenge that you miss things. I had to stop and look at this beautiful owl and listen to a bit of educator's talk. Owls are one of my favorite animals!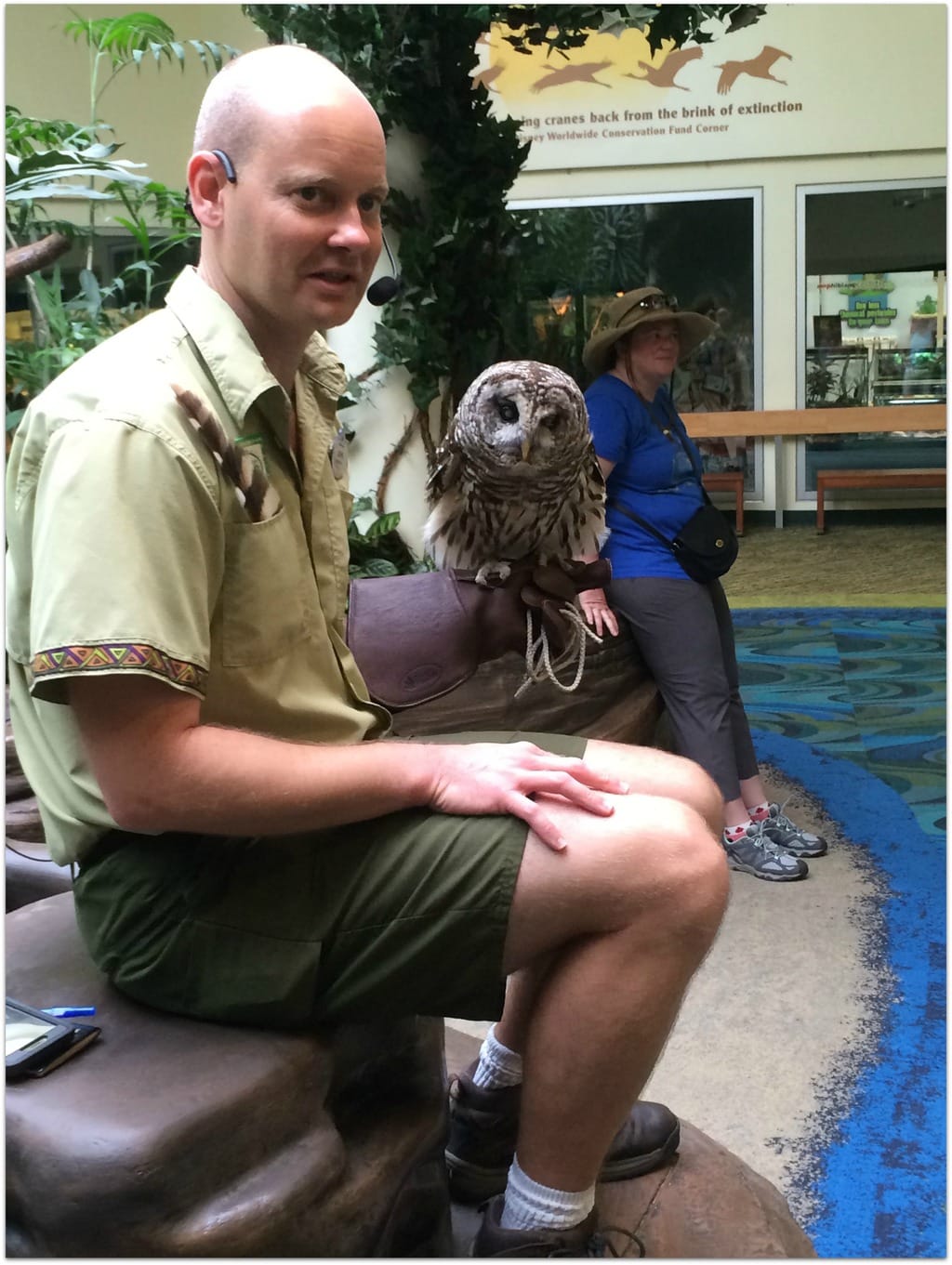 The Wilderness Explorer Challenge is so much fun, and your kids will love taking home the booklet with all the stickers!
When visiting Animal Kingdom, you may also want to check out the Wild Africa Trek, which is the VIP safari experience. It was awesome! What is your favorite thing to do at Animal Kingdom? Share in the comments below!
If you haven't been out to see Monkey Kingdom yet, remember that this week, $1.00 will be donated to Conservation International for each ticket sold! Check out the trailer!
You can also read my thoughts on the movie (I've seen it twice!) and enter to win a Little Love Monkey pendant! Good luck!