Handmade boots are a must-have addition to any wardrobe - men's or women's. Boots make a statement. They can be traditional, progressive, subdued, or flashy. High cut, low cut - there's always a boot to match your style.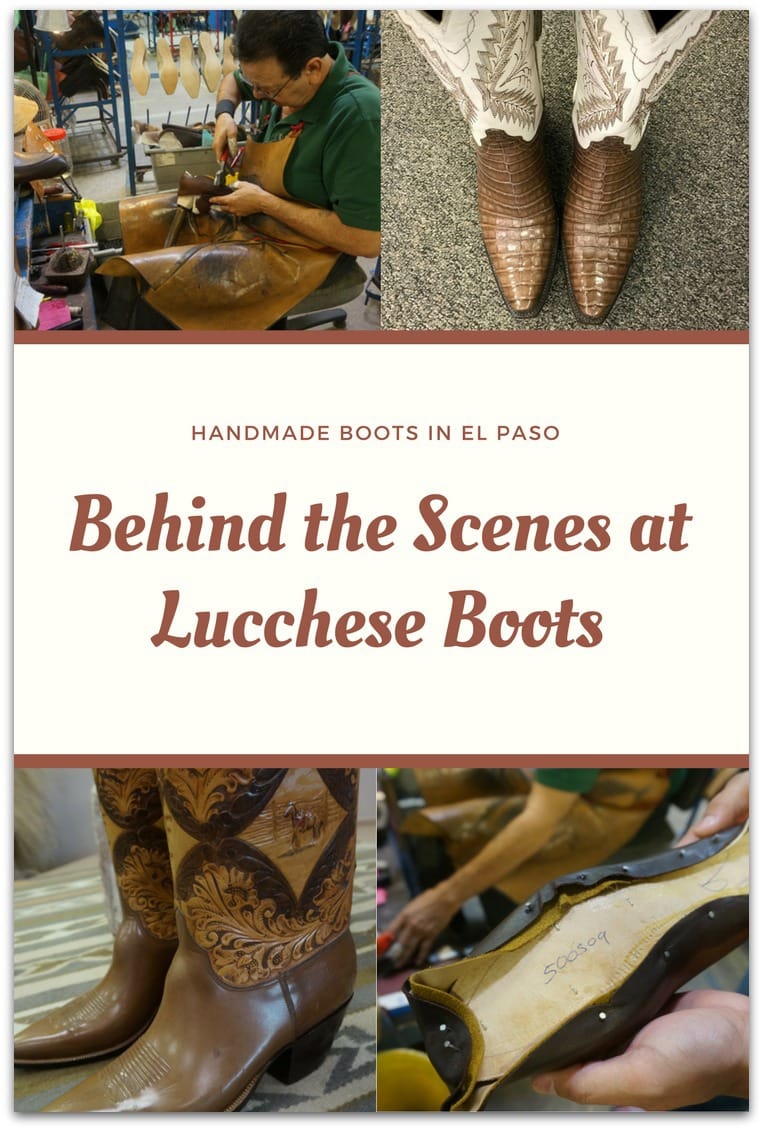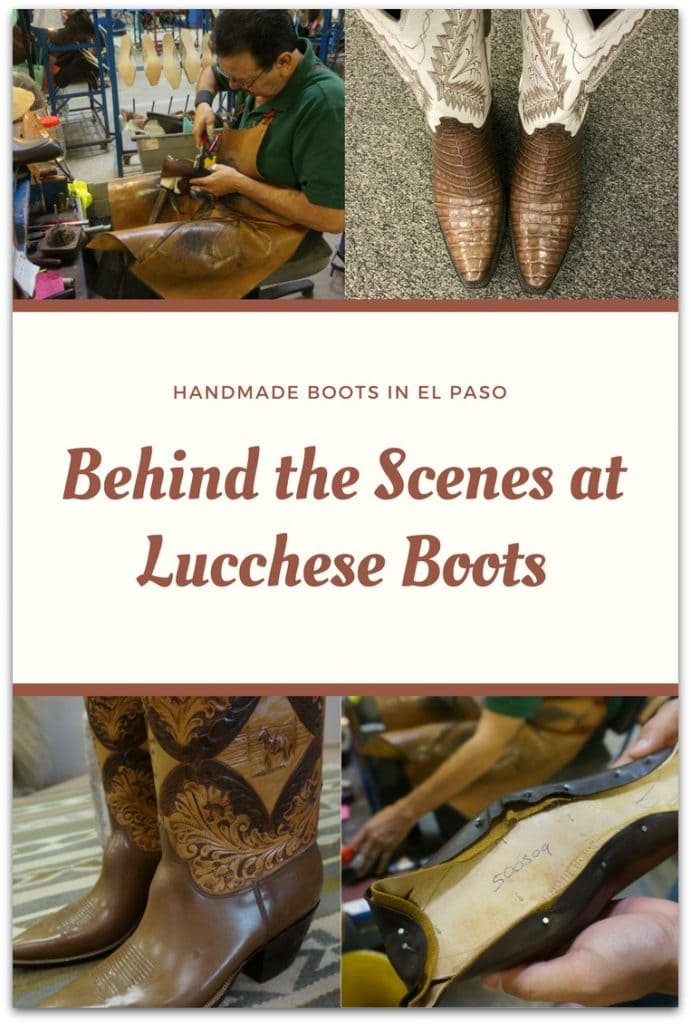 You can get boots anywhere. Many companies make them. But what you can't get anywhere is amazing quality in handmade boots. In El Paso Texas, one company still puts the love, attention to detail, and craftsmanship in their handmade boots today that they did 134 years ago.
Handmade Boots from Lucchese Boots
I recently had the opportunity to go for a behind-the-scenes tour of where the handmade magic happens at the Lucchese Boots factory, and it was quite an eye-opener.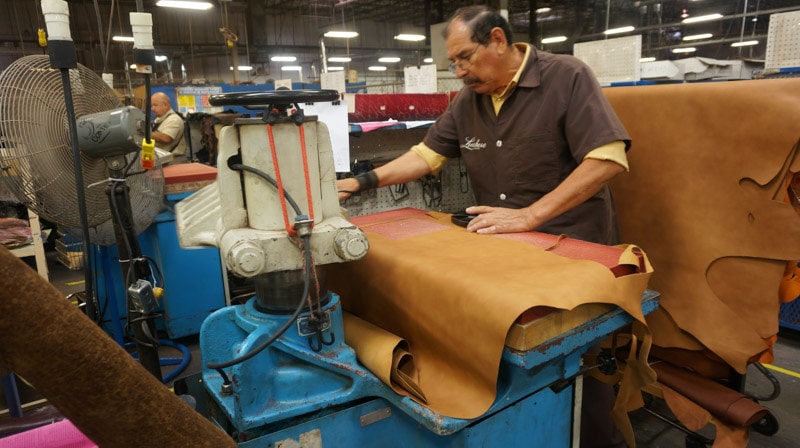 When I think of a company that produces a lot of products, I think of massive production lines. That is not what it is with Lucchese Boots.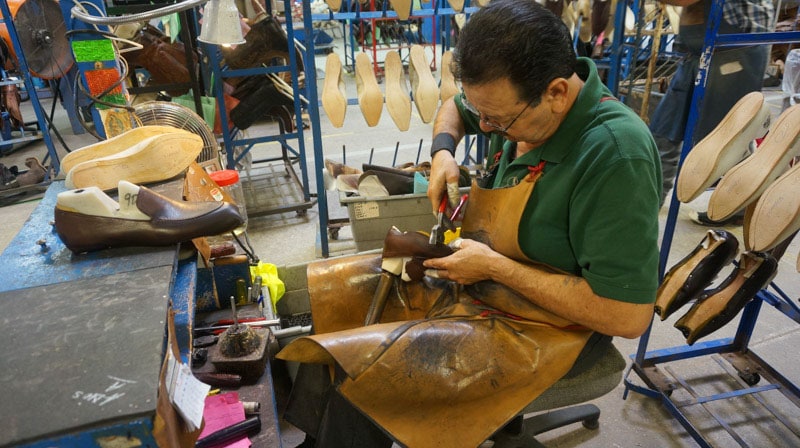 Lucchese really impressed me. When they say handmade, they mean it. Their focus is on quality, not quantity.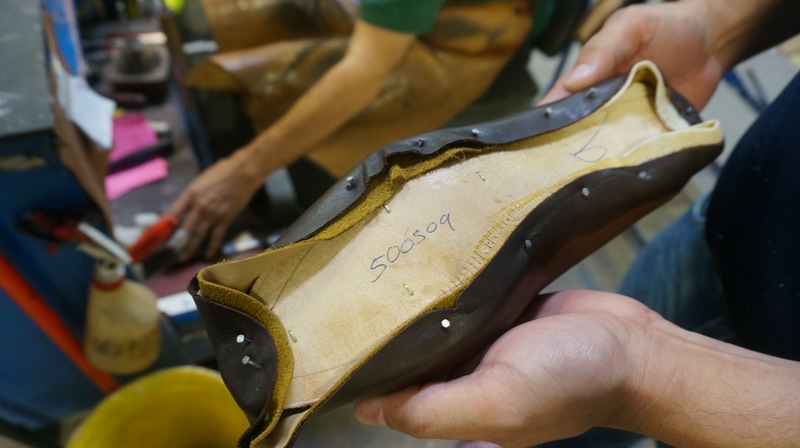 On the tour, I learned that they used lemonwood pegs for their boot soles instead of brass nails to ensure that the boots last longer, no matter the weather.
Their boot stitching is done by hand on an actual human operated sewing machine. They actually have leatherwork artisans for this process to ensure that their handmade boots are as beautiful as they are durable.
I also saw the materials used for Lucchese Boots and was glad to learn the skin is a by-product of the animal. In other words, the animals were being used for other purposes, like meat.
Many different types of skins are used for making boots at Lucchese.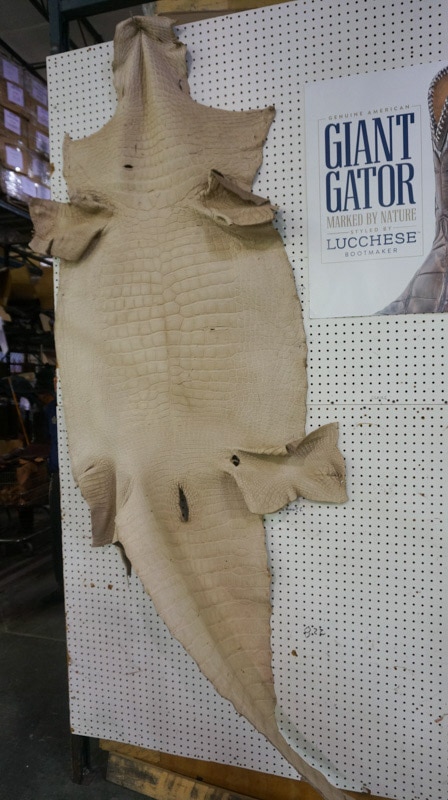 Cows, crocodiles, alligators, ostrich, and even Indonesian snakes can be used for boots.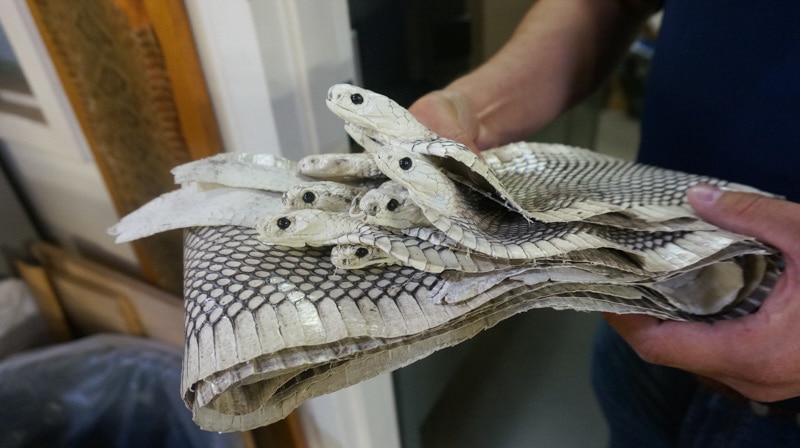 Handmade Boots from Hands That Care
As we made our way throughout the tour process, I was struck not only by how much craftsmanship goes into the handmade boots that Lucchese Boots crafts, but by how much the people working there care about what they're doing.
In fact, in the book, Heart Led Leader by Tommy Spaulding, he wrote about visiting Lucchese, and said, "I learned that many of the Lucchese employees were the second or third generation in their families to work in the boot factory.
"I also discovered that more than 100 sets of hands touch each pair of Lucchese Boots before they make it to a retail shelf. It was a privilege to witness a culture that lives and breathes passion and pride, from the factory floor to the top of the organizational chart." That pretty much sums it up.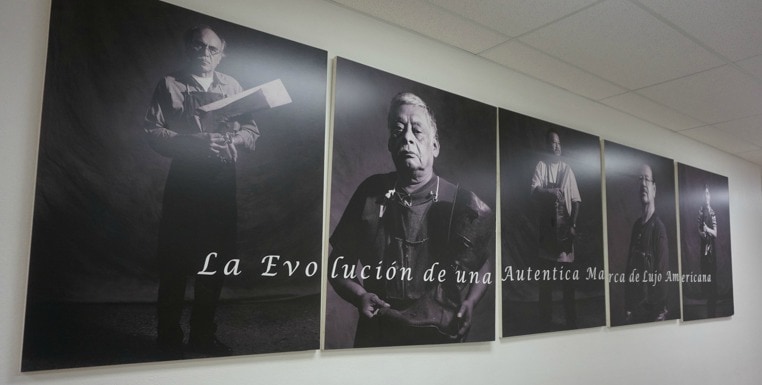 From the guide to the people working to produce the amazing boots, everyone seemed as happy as they were skilled. When people put love into what they're doing, it adds this intangible something that just seems to improve the overall quality.
I went through the whole process of how a pair of boots is ordered, sized, and handmade while on the tour.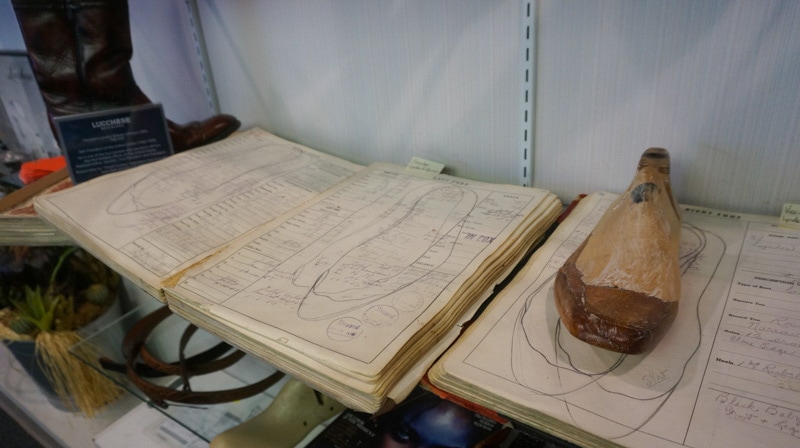 I even brought home a pair of the most beautiful boots I've ever seen.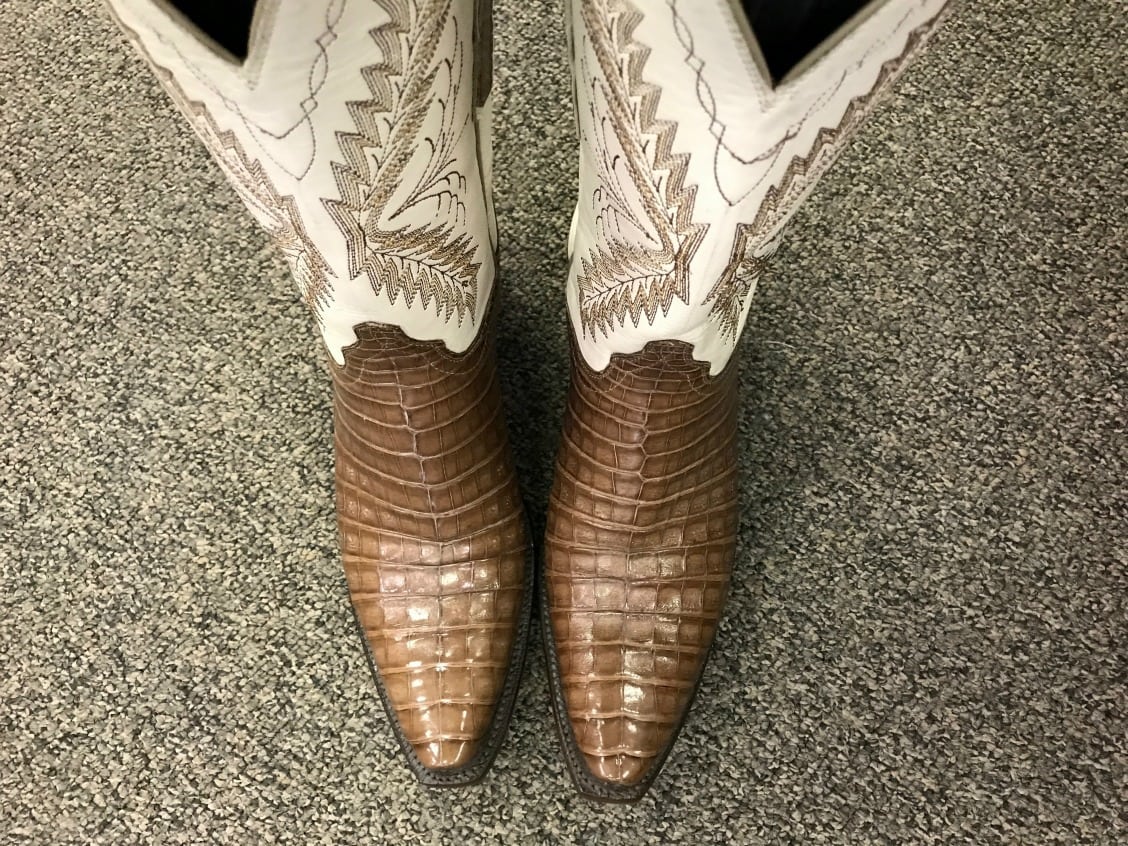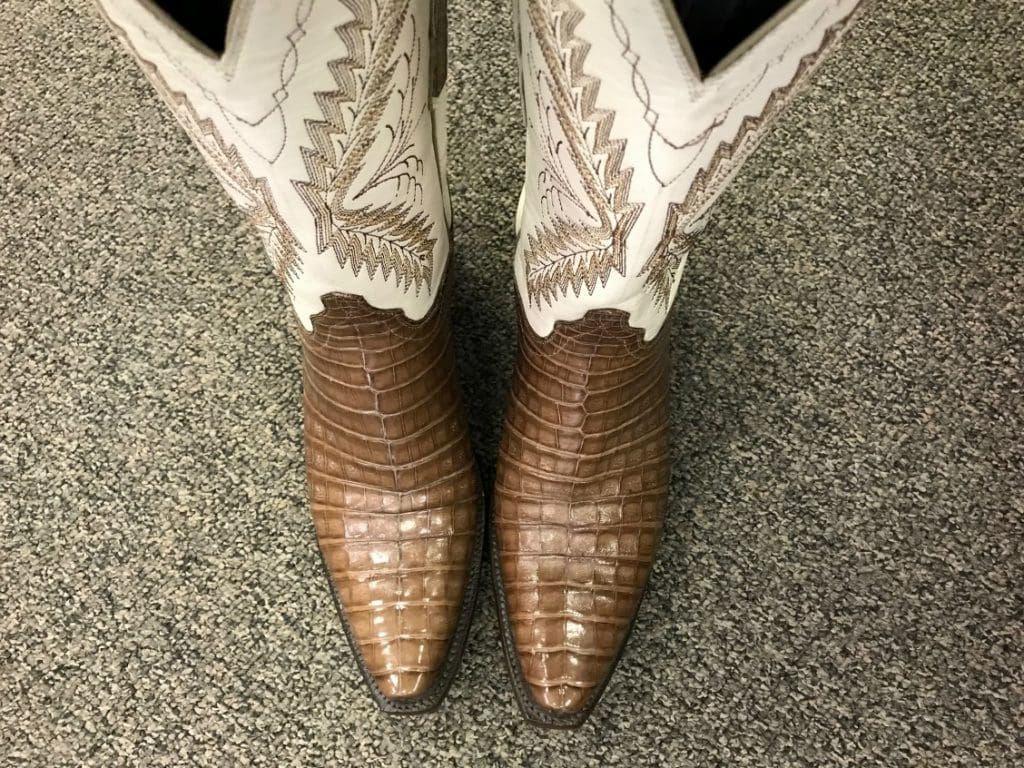 From the stitching to the fit, I have never owned a pair of boots as beautiful, comfortable, or durable as the handmade boots I got from Lucchese Boots.
Bootmaker to the Stars
It's no wonder Lucchese has been around for so long. They have quite a reputation. Many celebrities have ordered boots from them, including a few you might recognize or remember (or have at least heard of!)
The largest fitting Lucchese has ever done was for Andre the Giant, the French professional wrestler and actor. His size was 24.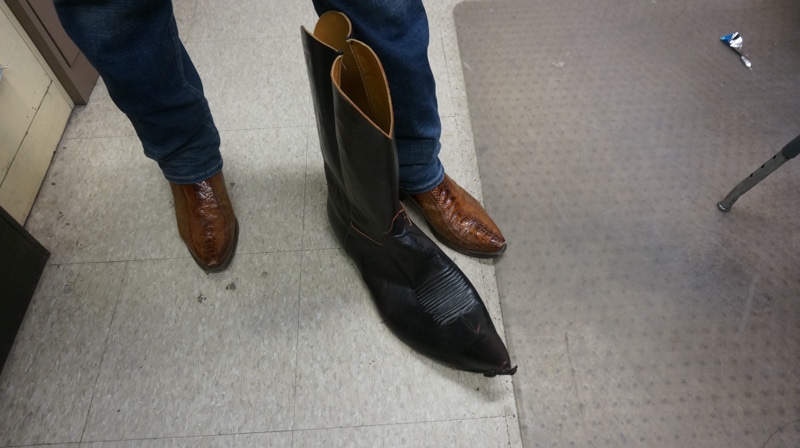 More recently, country music artist Eric Church partnered with Lucchese to create his signature boot line. All boots have the lyrics to These Boots laser-etched in Eric's handwriting into the sole. The boots are stunning.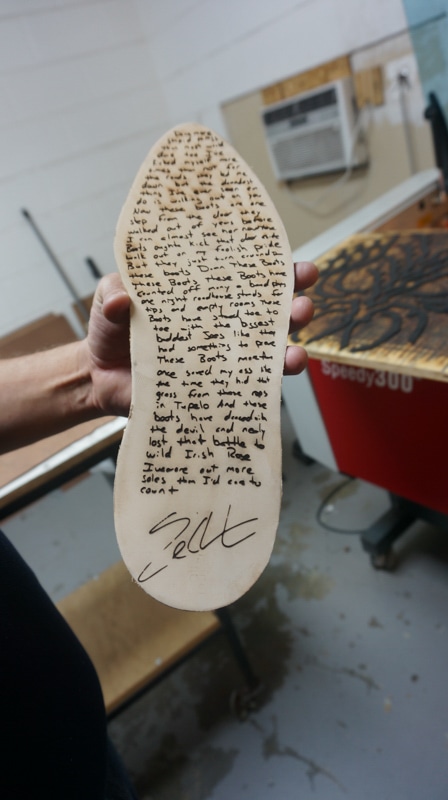 The stars aren't the only famous people who have worn Lucchese Boots. Former US President Lyndon Baines Johnson had a pair, as did former British Prime Minister Tony Blair. More than 17 universities have ordered Lucchese Collegiate Boots, too.
Lucchese Outlet
The Lucchese Outlet is not far from the factory location, so making a stop is a must.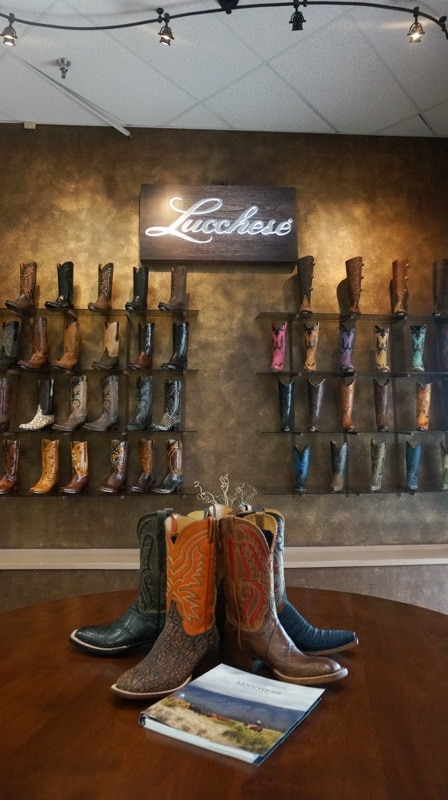 The Outlet also has shoes, belts, other accessories, and even some clothing, all at great prices. I brought home a shirt for my husband from a very upscale retailer at a significant discount.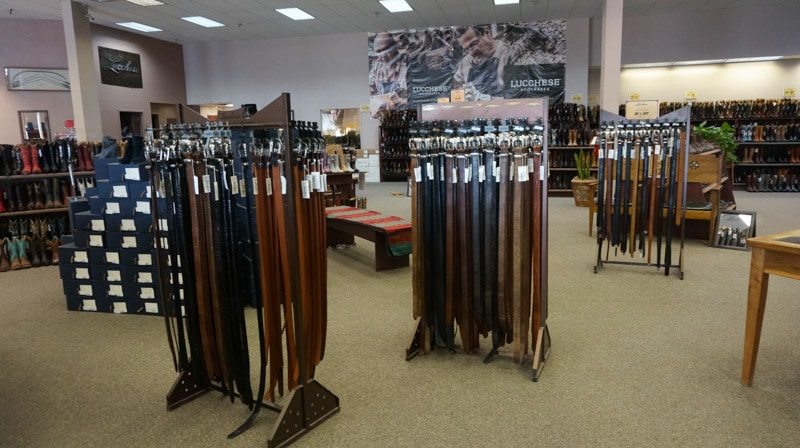 Nobody Does it Better Than Lucchese Boots
There's no better place to find boots than Texas.  And there's no better place in Texas to find handmade boots made with both skill and love than Lucchese Boots.
If you're in the market for boots, shoes, or accessories, check out Lucchese Boots. You can also order online from their website.
Have you been to El Paso? Before you visit, be sure to check out my 12 things you shouldn't miss as well as why I loved the El Paso Zoo, where to eat, and where to stay.