It's no longer enough just to see the top San Diego attractions. Today, if you didn't Gram it, you weren't there! Not to worry. I've got your back. Check out these Instagrammable spots in San Diego and you can say, Been there, done that, with the world!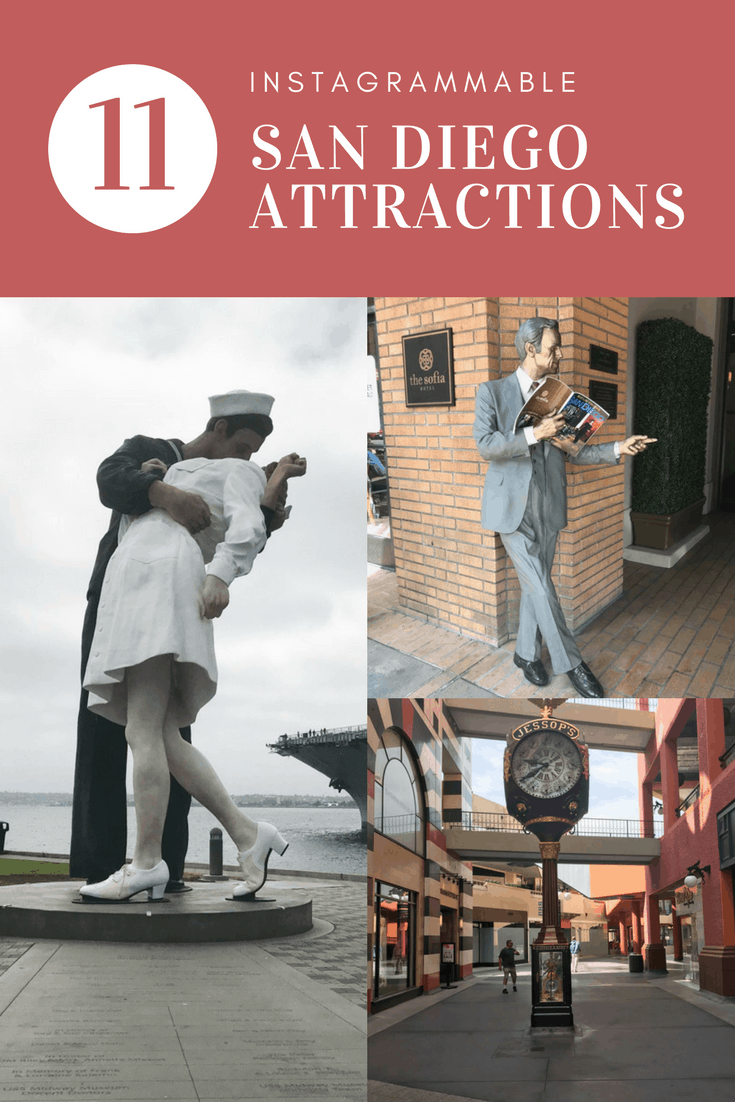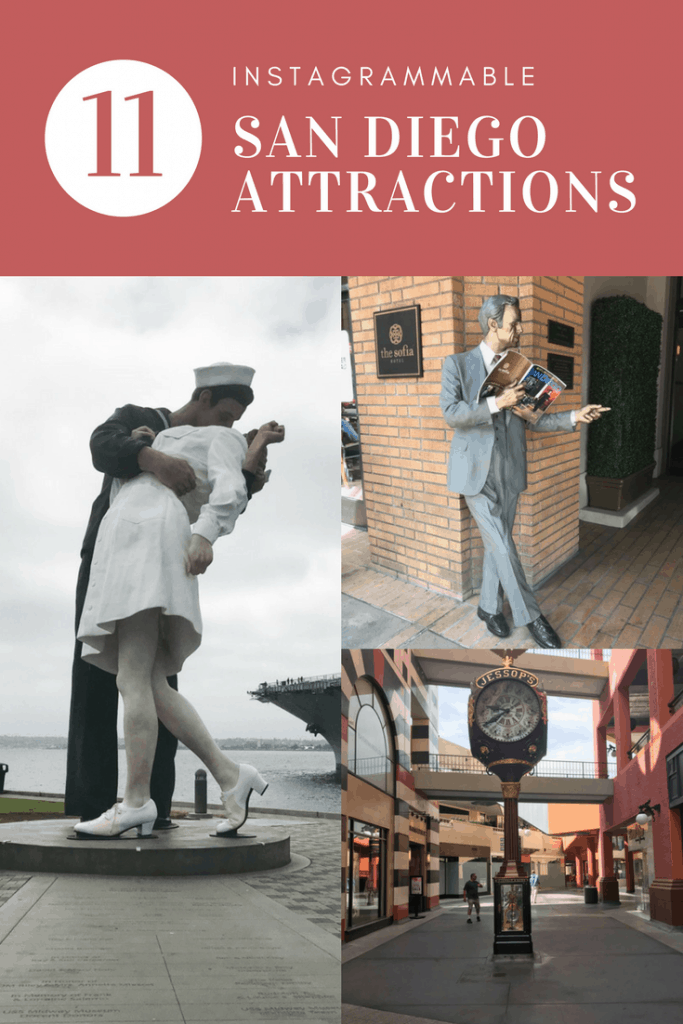 Though San Diego is a great city to just walk around, in order to get some of these photos, you will need transportation. I was pretty lucky on that front as I was in San Diego to check out Kia Motors latest gem and first all-wheel-drive sedan, the Stinger. She is stunning, and we got the chance to take two different cars out for a spin.
I didn't know much about Kia other than I've enjoyed driving their cars. Last month when I was in Sonoma for my birthday, we rented a Kia Soul. It was the perfect car for exploring the area, with lots of space in the back for luggage.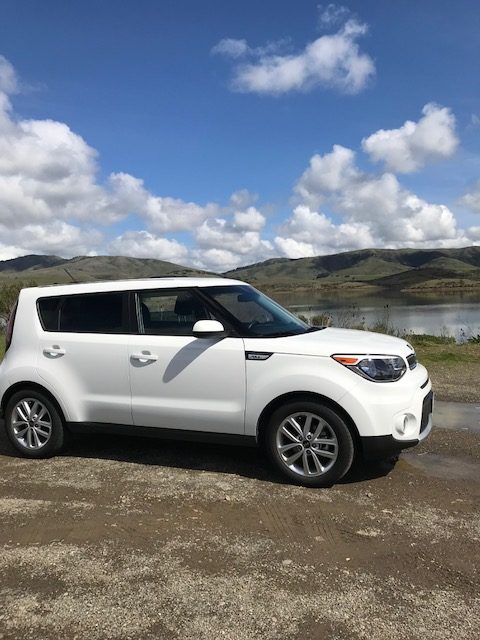 If we had been offered the Kia Stinger at the rental facility, I'm pretty sure my husband would have been on top of the world as he's been dying to drive it!
The Stinger, offered for the first time last year, is a five-passenger Sportback.  Before the Stinger, the most popular sedan was made by European automakers. Kia saw a void in the market and created the Stinger. Pretty smart move!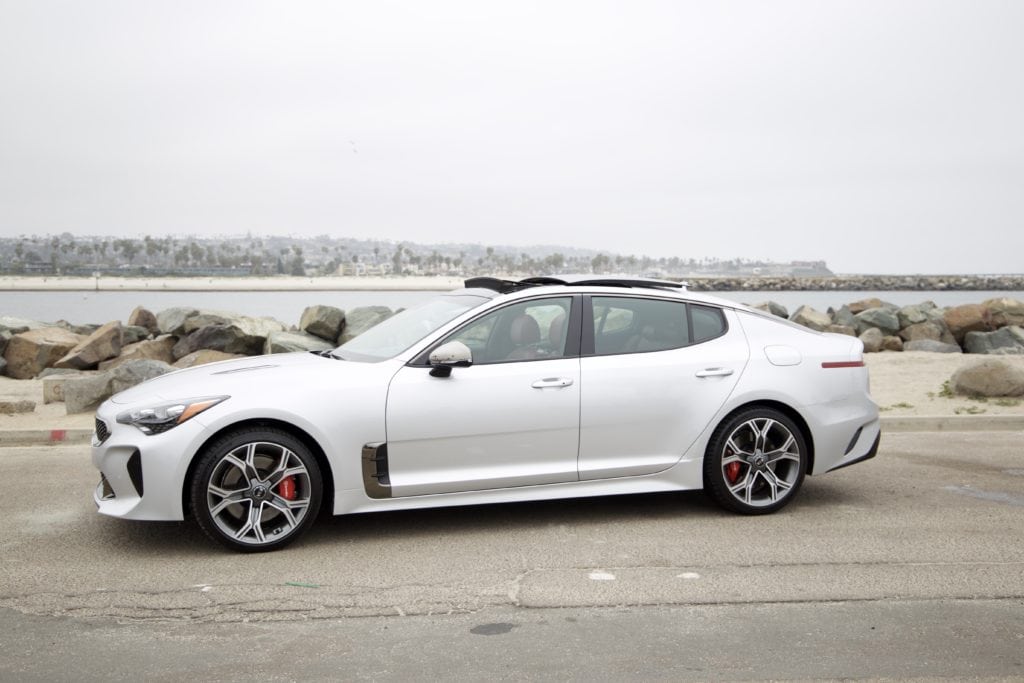 Though Kia is based in South Korea, almost 40% of all Kia vehicles sold are assembled here in the United States. Kia has been number one in initial quality for 25 straight years.
They've also had the lowest number of problems in 20 years of any brand. That's pretty reassuring information for car owners. And just look at that Turbo engine.
It's also reassuring to know that Kia cares about the environment, investing $12 billion by 2020 to develop green car and autonomous driving technology. In addition, Kia is planning to reduce emissions and improve average fuel economy 25% by 2020.
I don't know much about cars, but I know what I like and what my family needs. We like a little luxury, and the Stinger definitely provides that! It's also nice that there's room for 5 in case one of the kids wants to bring a friend.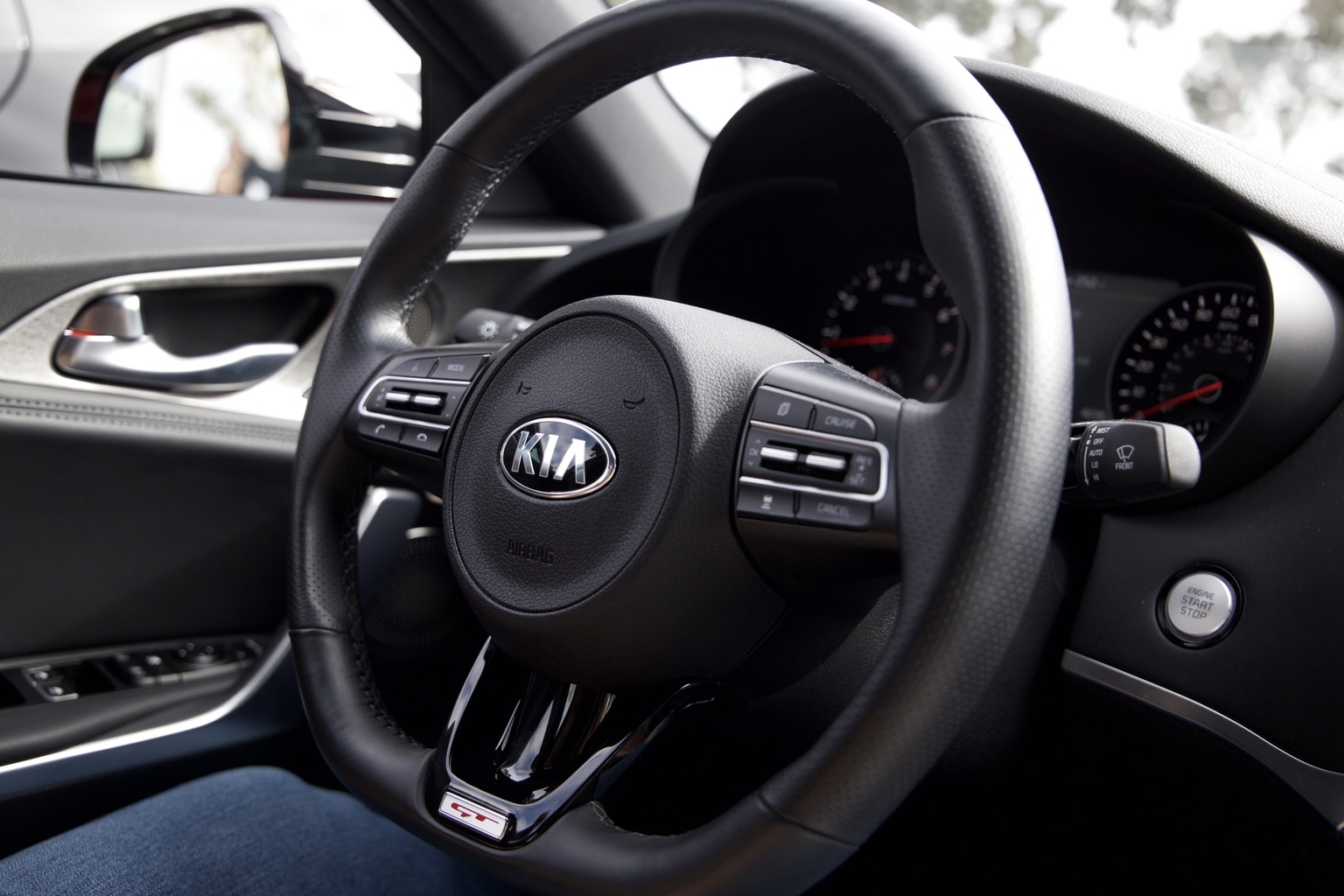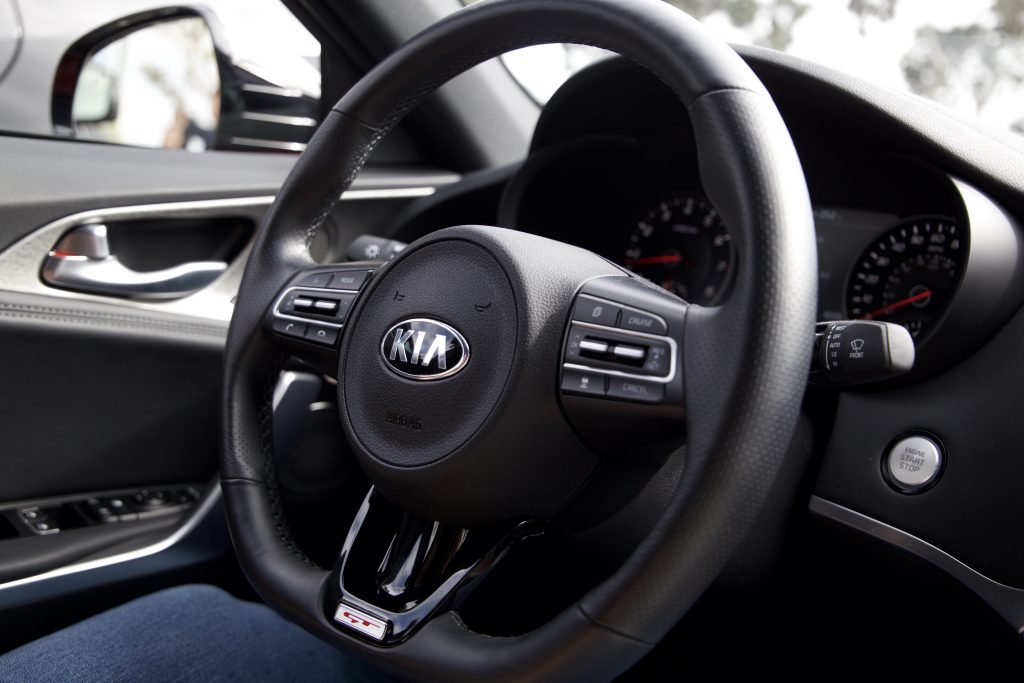 Though I'm ready to trade in my SUV, I've wondered if I'd be able to find a sedan with enough room. I need to be able to toss a cooler and beach chairs in the back for when we head to Anna Maria Island for the day.
I was surprised at how much room there is in the trunk of a Kia Stinger. No problem getting four chairs and a cooler in there!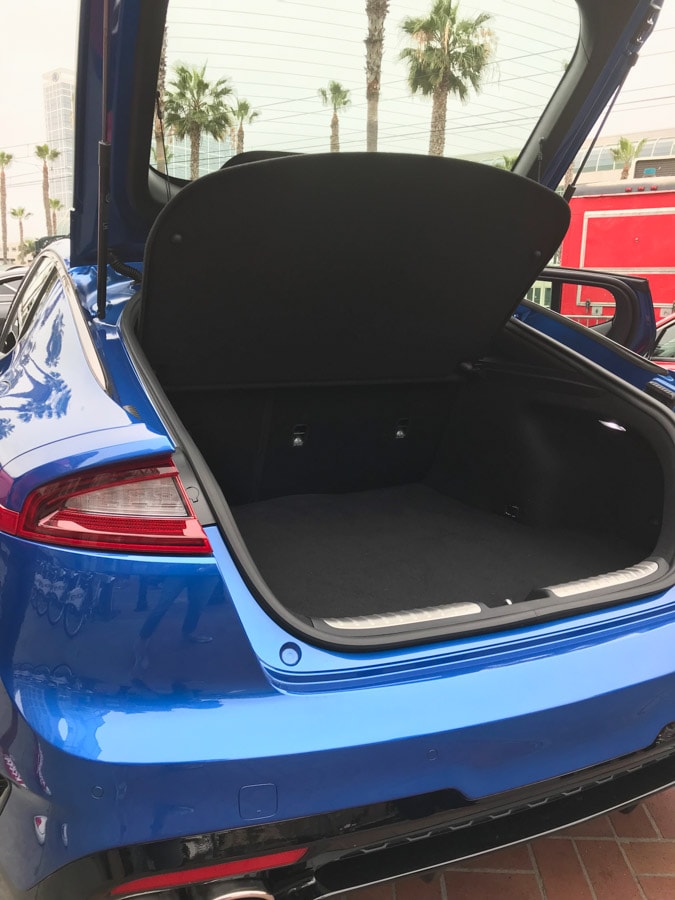 We started the day with this pretty silver Stinger.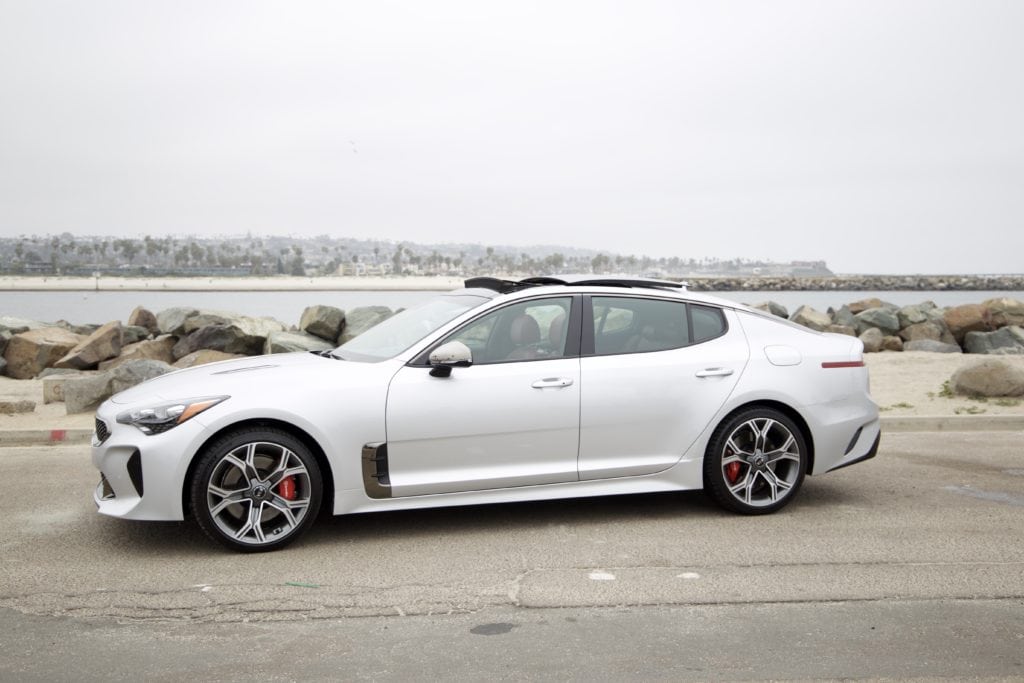 Later in the day, we switched out for red. Though I was hanging out with three hot mamas, Victoria from Simply Life Today, Keri Lyn from She Saved, and Ruth from Viva Vel Toro, I'm pretty sure it was the Stinger that was catching everyone's eye! We can dream, but this ride is pretty hard to compete with!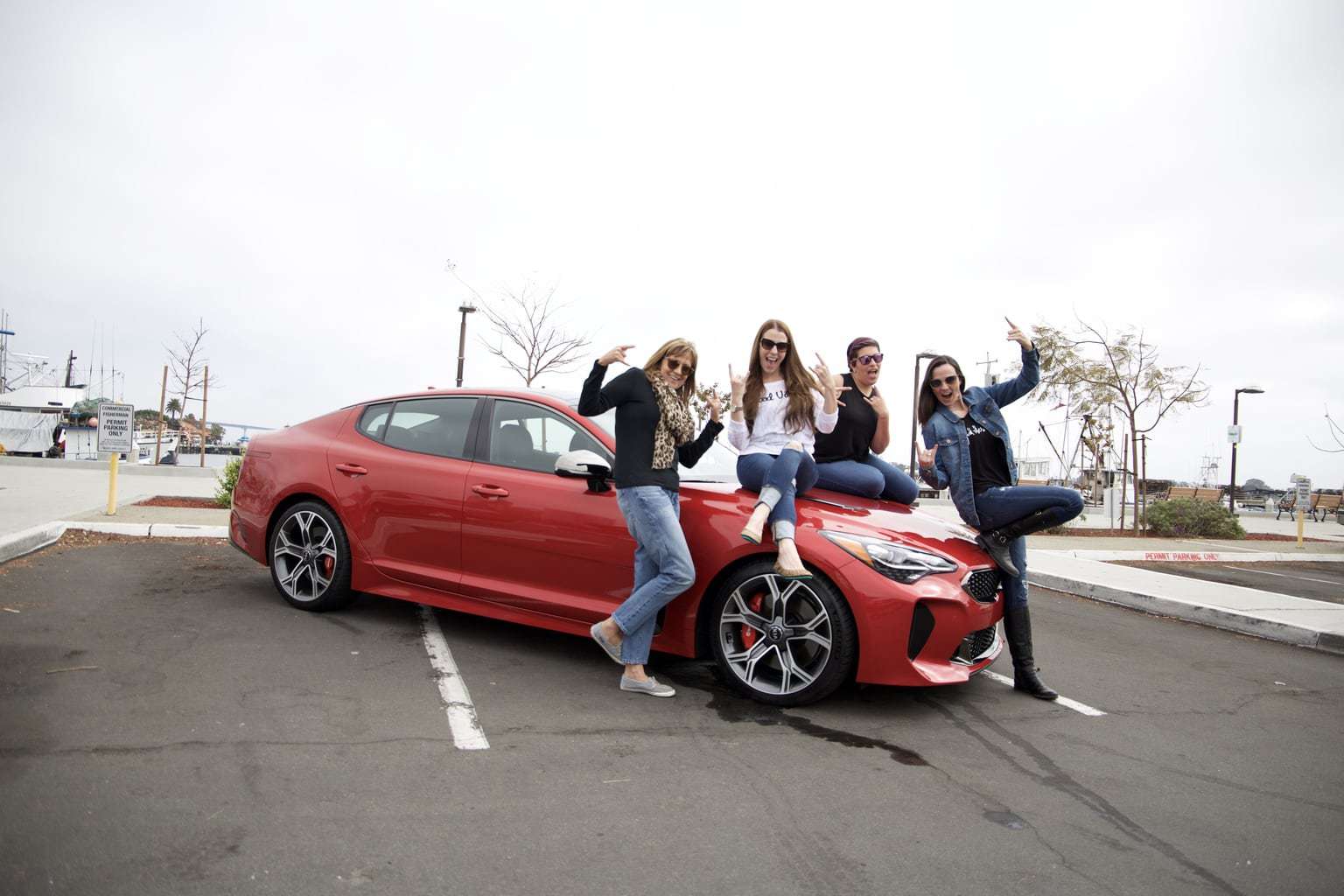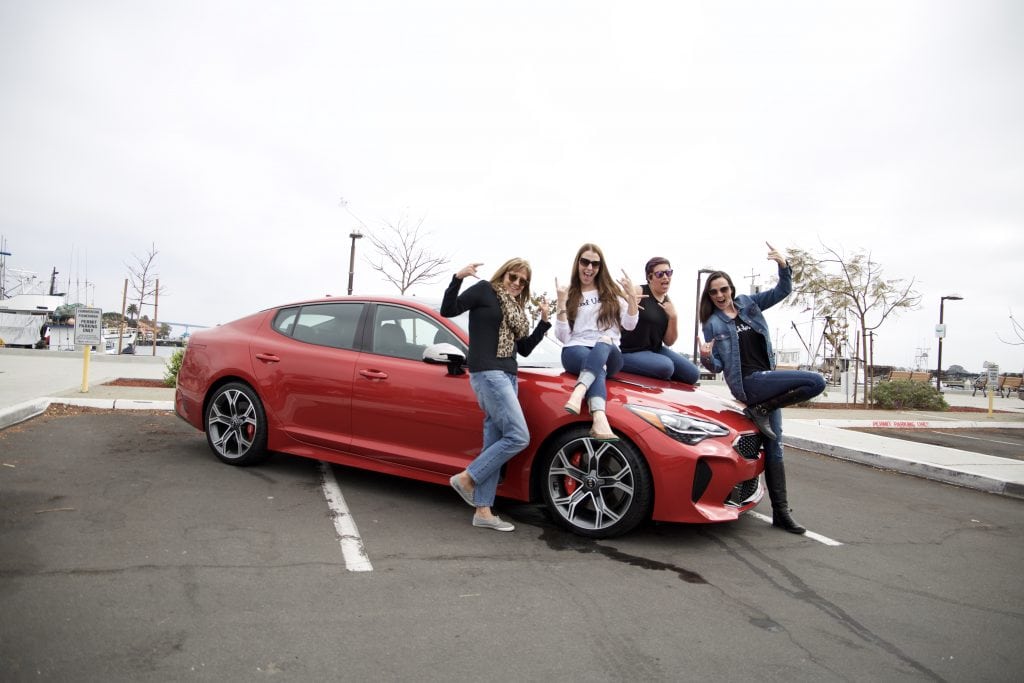 We opened her up just a bit (for research!) and she really does go zero to sixty in 4-7 seconds! It's no wonder the Stinger is already outselling the Audi and BMW for similar vehicles.
We had a blast exploring. First stop. Krispy Kreme! Because donuts!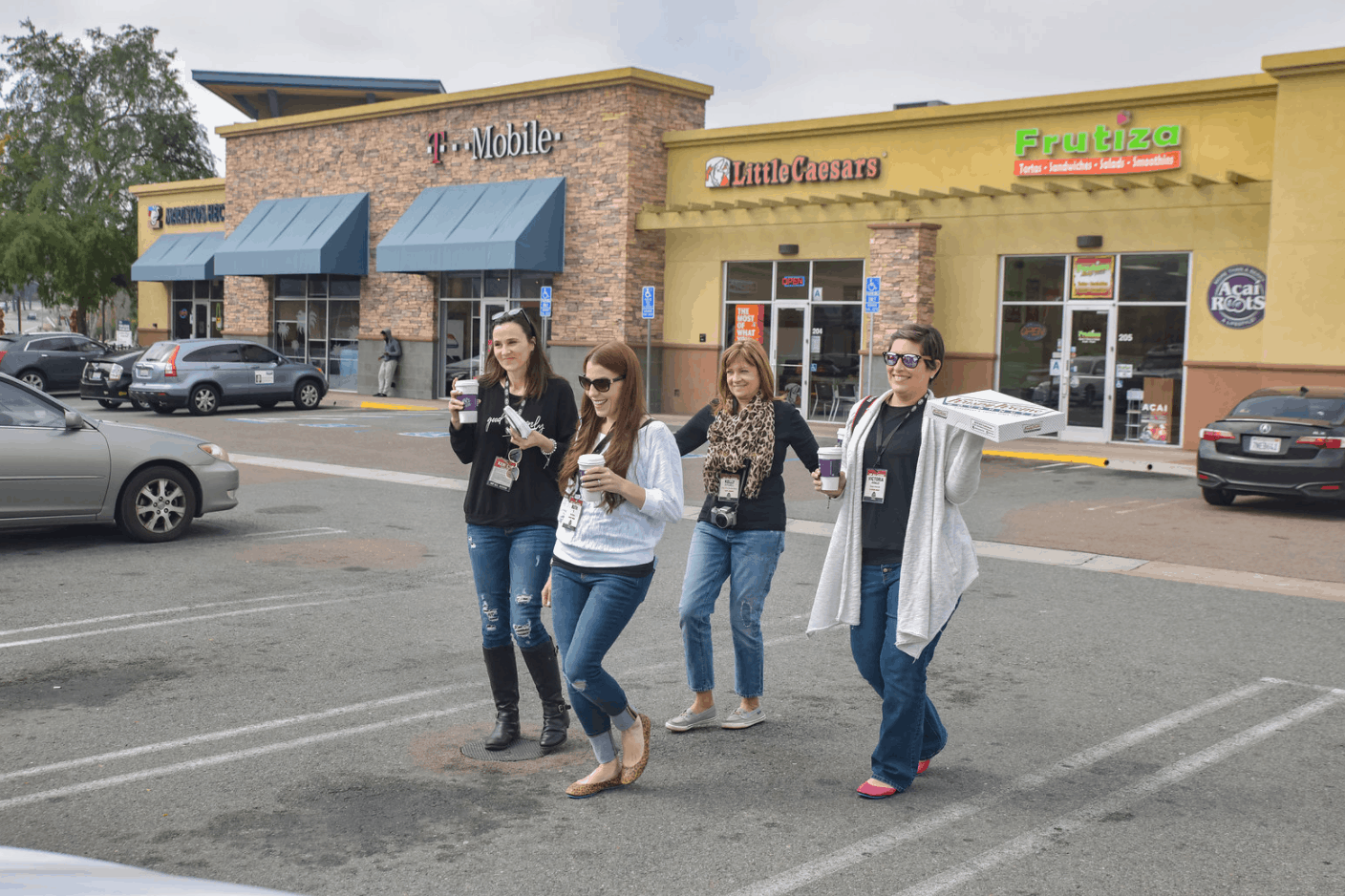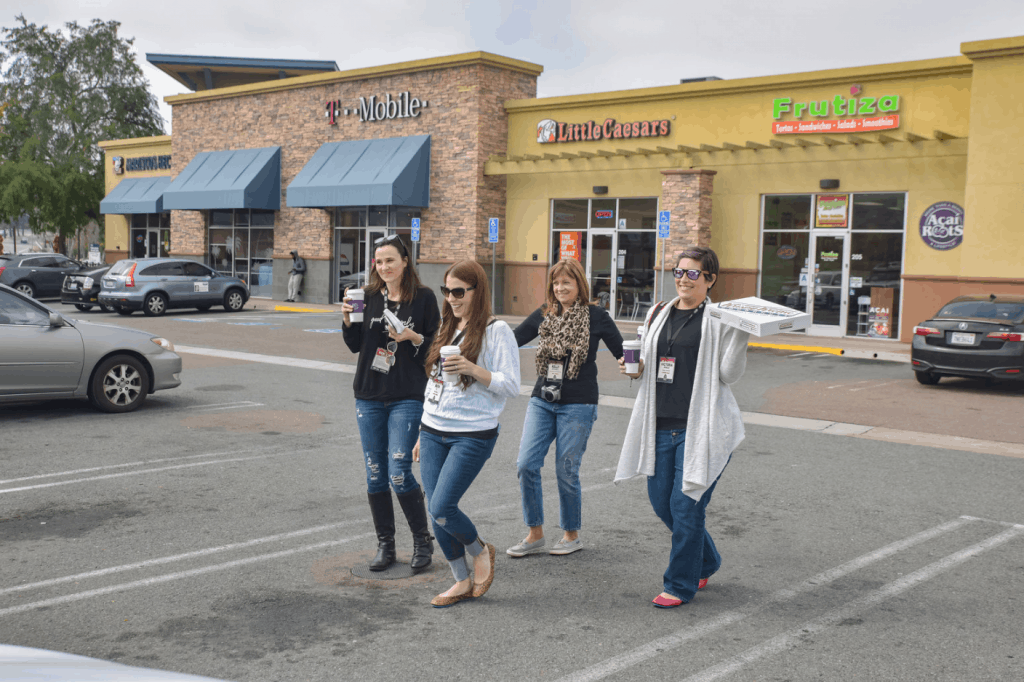 The rest of the day was spent exploring the city. This is only a smidgeon of the spots you can capture while in San Diego. We only had a few hours to explore, but I hope to go back soon and add to this list soon.
Instagrammable San Diego Attractions
1 Balboa Park Parks and Rec Department
We were just checking out the sites in Balboa Park when we saw this building. It's actually the Department of Park and Recreation, which I thought was crazy! I've never seen a Parks and Rec facility like this!
There is so much to explore at Balboa Park. I think I could post a photo a day just from there for at least a month! Simply Google the area and you'll see there are many museums like Air & Space, Automotive, Railroad, a Science Center, gardens, and so much more.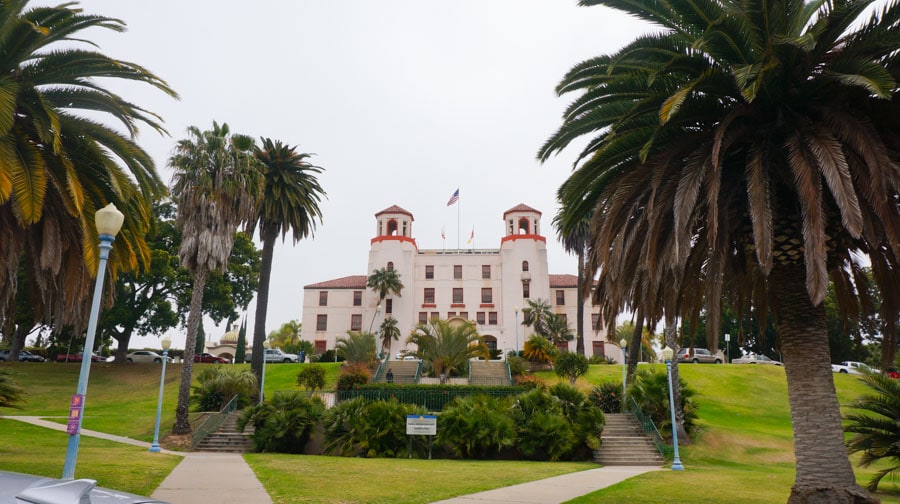 This was also the perfect backdrop for our beautiful silver Kia Stinger.
2 Unconditional Surrender Statue
We had heard about this statue, and honestly, I had no idea there was more than one. I thought we had the one and only Unconditional Surrender statue near my home in Sarasota, Florida, but now I know there are actually 11!
I also didn't know the very first of these statues, placed in Sarasota, was 25 feet tall and made of styrofoam. The one that sits near Marina Jack's in Sarasota now is bronze, which according to a few articles I read cost well over a million dollars. See it on Instagram!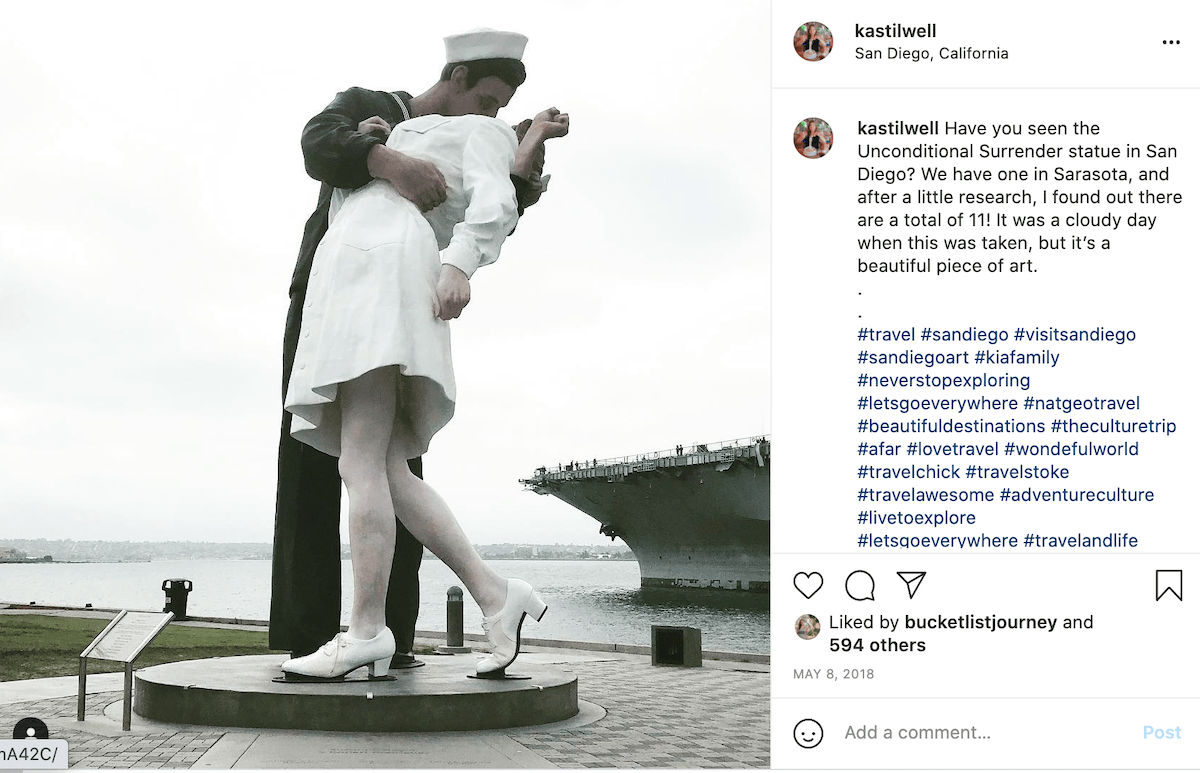 3 Historic Heart of San Diego Gaslamp Quarter Sign
Just around the corner from the Hard Rock Hotel, you'll find the Gaslamp Quarter. Cool Victorian architecture, great restaurants and bars, and fun shopping await as you stroll through the 16 ½ blocks that make up this self-proclaimed urban playground.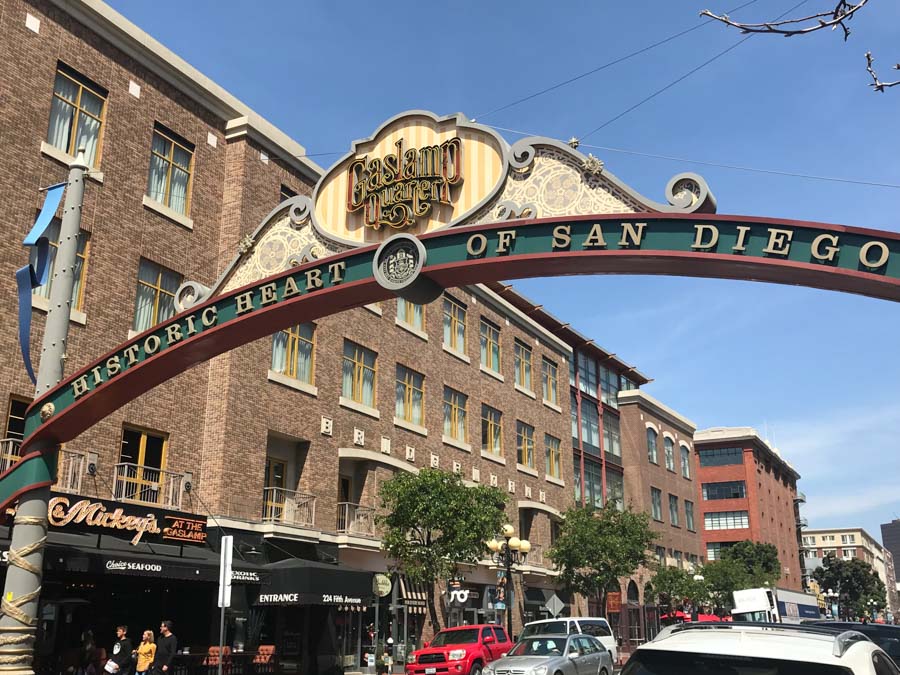 With so many fantastic restaurants in the area, like the Rustic Root, you've got to get some food in your feed. You know I am all about the food!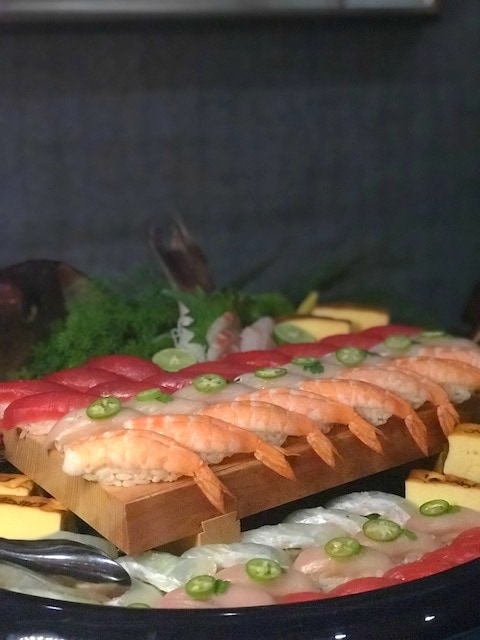 4 Jessop's Clock
Jessop's Clock was commissioned in 1905 by Joseph Jessop of Jessop Jewelers. The jeweler just closed last year after 125 years of business.
This clock has been in San Diego for over 100 years and is listed as #372 on the historic landmark registry. Take a closer look while you're there. It's really beautiful.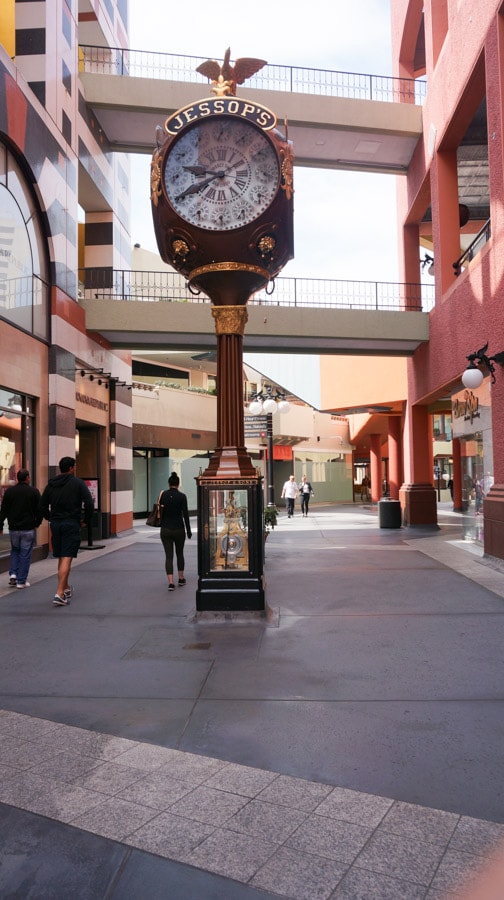 5 Zappos Street Art 
Walk around the Gaslamp Quarter and you'll find several cool pieces of street art. This was one of my favorites. The artist is Trek Thunder Kelly on Instagram.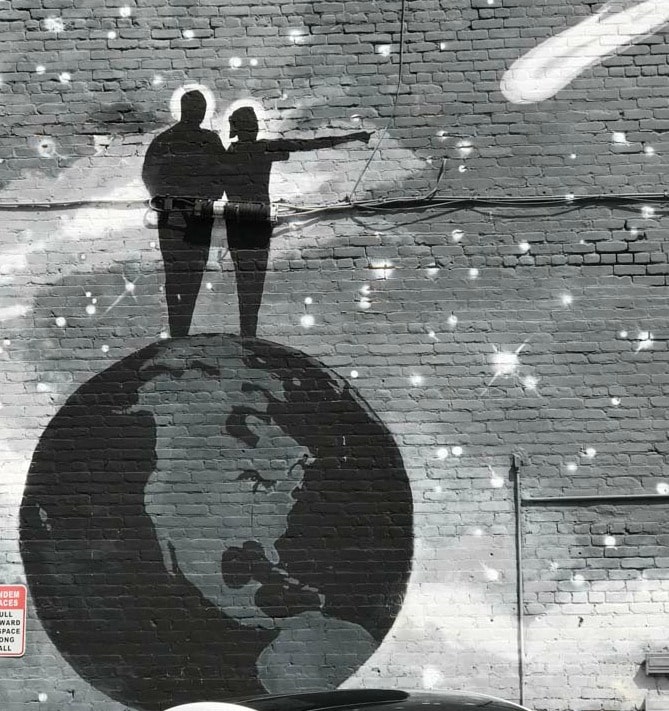 6 What Lifts You Street Art 
I really liked this one, too, and had a little fun with it for the Gram. The artist is also on Instagram as Kelsey Montague Art.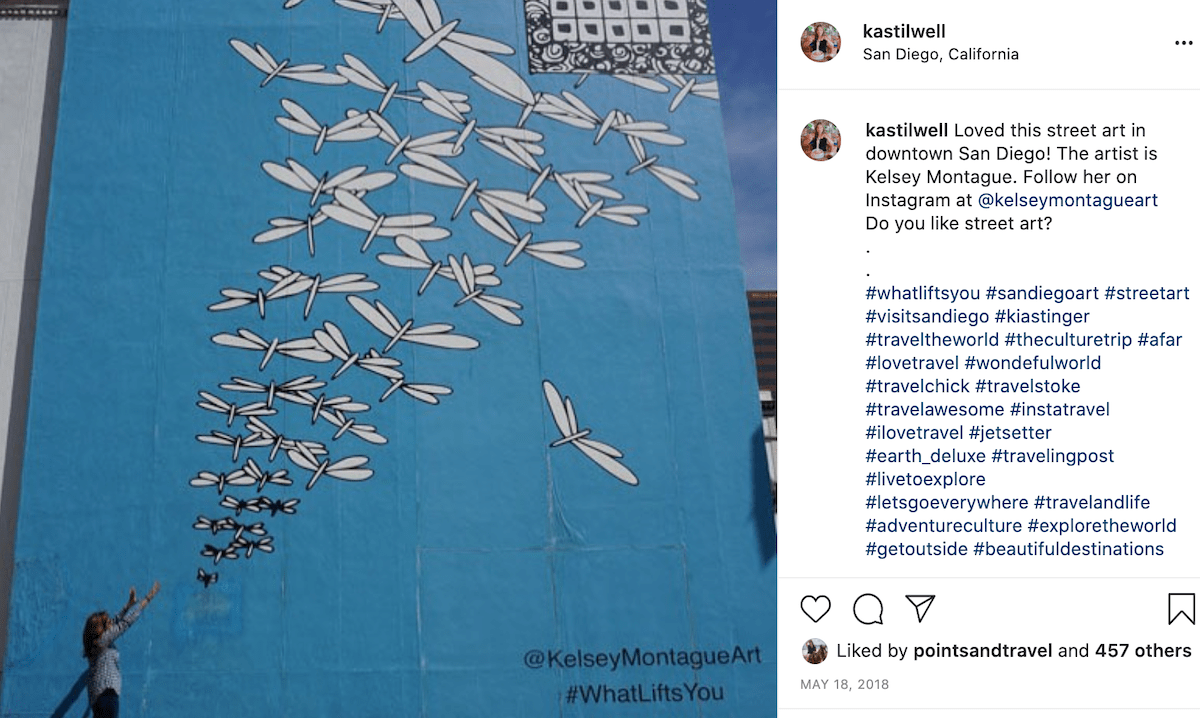 7 Want to prove you were there? Here's your chance.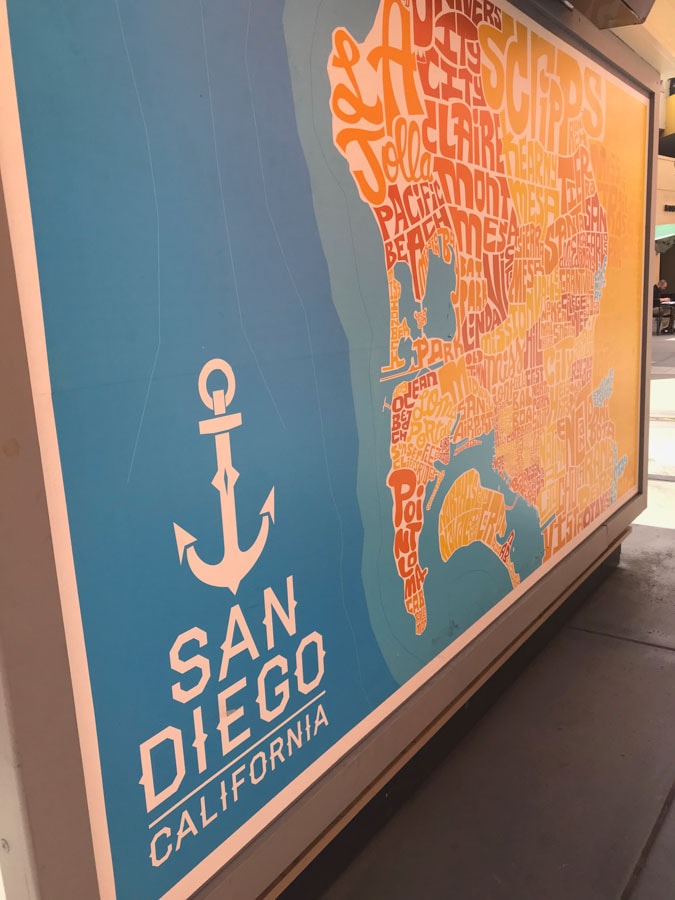 8 Flowers in Spring
In April the Bougainvilleas are in bloom, at least in this one spot in front of Ralph's grocery store. I couldn't resist adding a little color to my feed!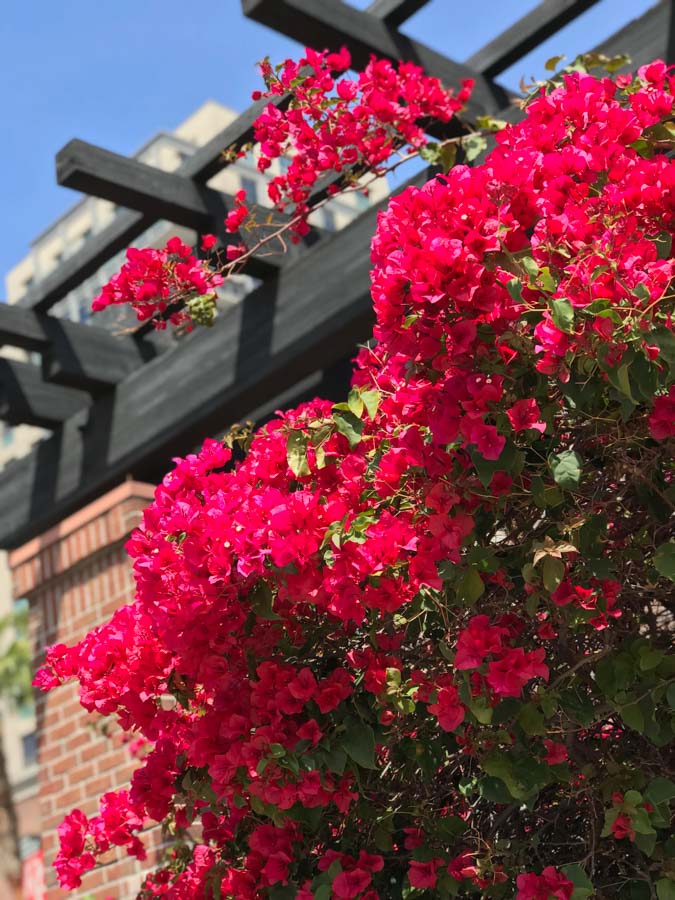 9 Business Man Statue in Front of Sophia Hotel
I thought this was pretty cool, and they update the San Diego Magazine each month. My husband would have done a selfie with Mr. Businessman. Don't his clothes and shoes look real?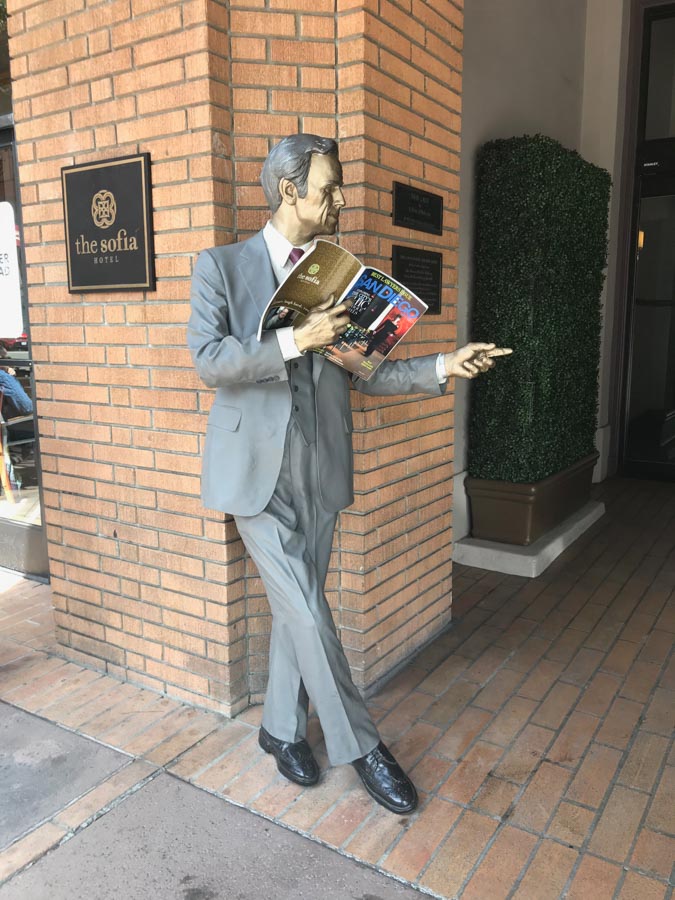 10 Bronze Statue of the First Emporer of China
Created and cast in China by famous sculptors Guo Xuanchang and Cheng Yunxian, this statue of the First Emperor stands in front of the Chinese Historical Museum in Chinatown. I would have loved to have had time to explore this area more. Next time.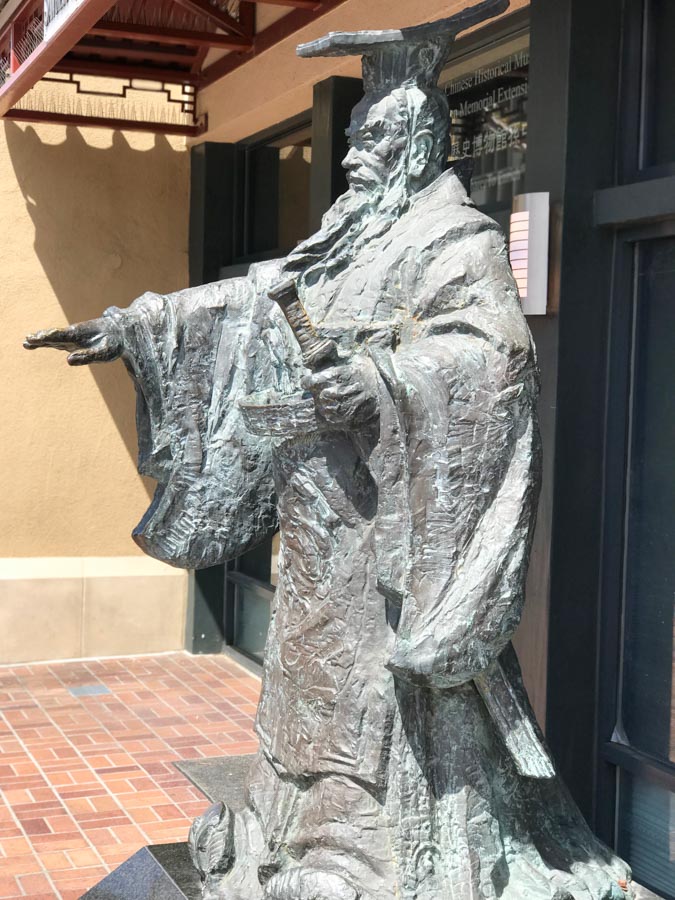 11 Hard Rock Hotel
Finally, a stay at the Hard Rock Hotel might get you this shot. Kia had a Hospitality Suite where we could chill, have a snack, and talk shop. The view was pretty amazing!
A walk through the hotel is fun, too. They have quite the collection of memorabilia.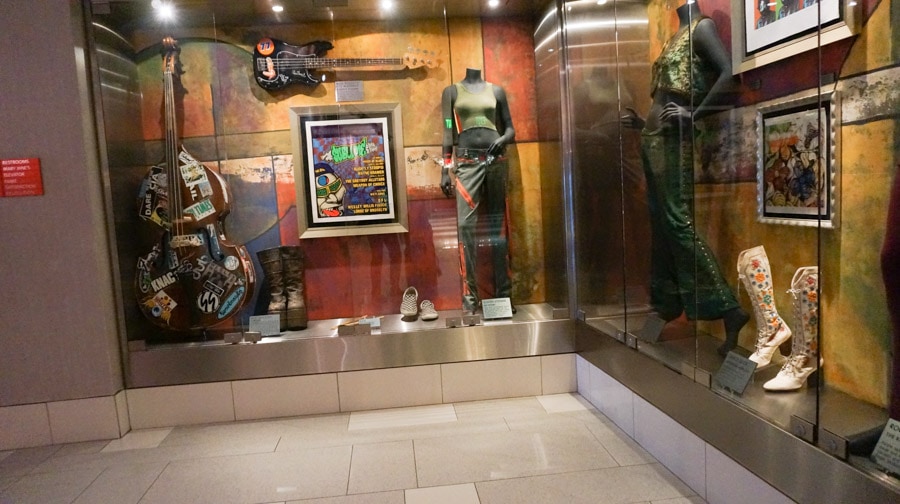 I can't wait to see what you find in San Diego. There is so much more to see and do. I'll add more when I get back to the area. Let me know what you find! And If you need a car, I can highly recommend a Kia Stinger or one of their other fantastic cars.
And just for fun, we put together a little video for you! You might say these girls got me out of my comfort zone...
Thanks to Kia for hosting me on this trip, and to Cielo Roth Photography for the beautiful photos.