Who's planning New Year's party? If you haven't hosted a New Year's party before, or you're wondering what you need to do to host a great party on New Year's Eve (or any time of year!), these tips are sure to help you!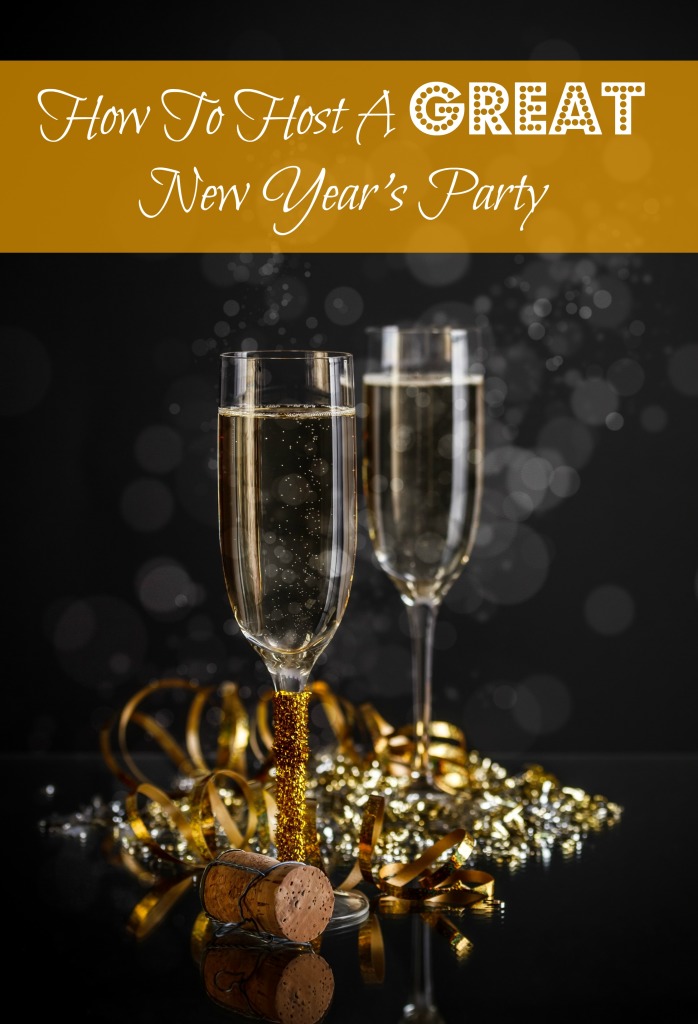 How to Throw a Perfect Party
Appetizers
Finger foods are a must for any great New Year's party, so you'll want to have a variety of things to snack on, both cold and warm. This will keep people awake until midnight and it also gives you a chance to show off your cooking skills!
I have some fabulous appetizers that are perfect for any party! Unless you are planning a seated dinner, make sure everything you serve is easy to eat standing or sitting on a chair or couch. As much as I love ribs, this would not be a great time to serve them.
Bruschetta with Mozzarella
Bruschetta with mozzarella makes the perfect appetizer or snack with a glass of red wine. We even make dinner out of three or four appetizers!
Check out this recipe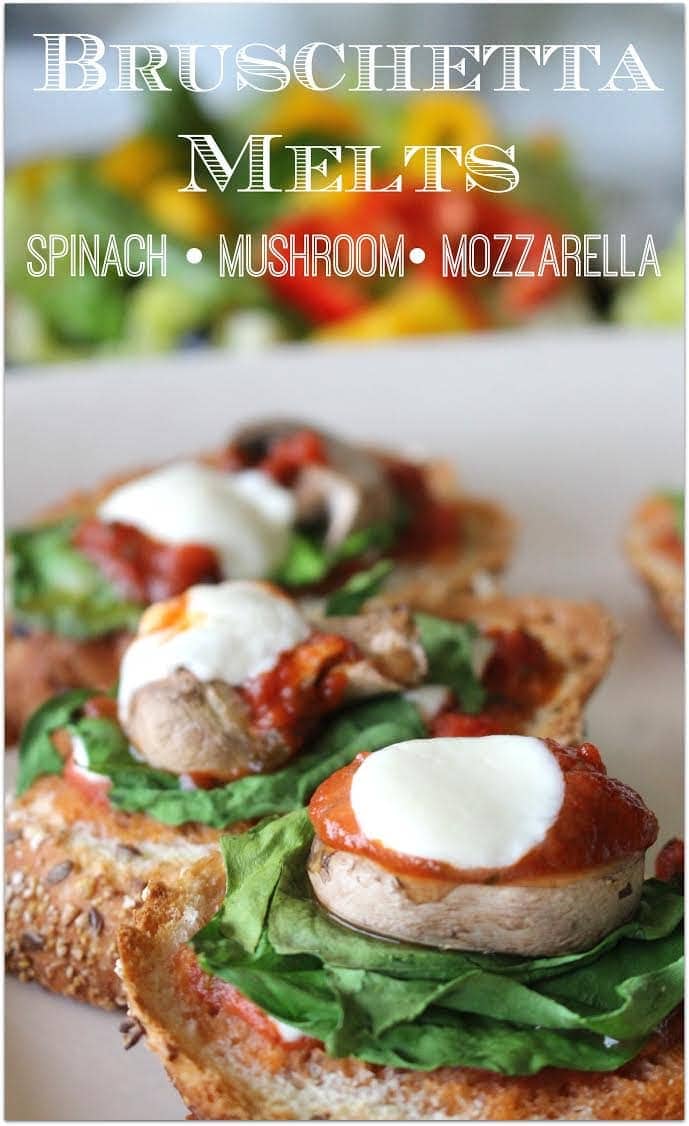 Authentic Maryland Crab Dip Recipe
This Maryland crab dip recipe is one of my favorite appetizers. I've been eating Chesapeake Bay Maryland blue crab all my life, and this is a recipe from years of eating crab dip!
Check out this recipe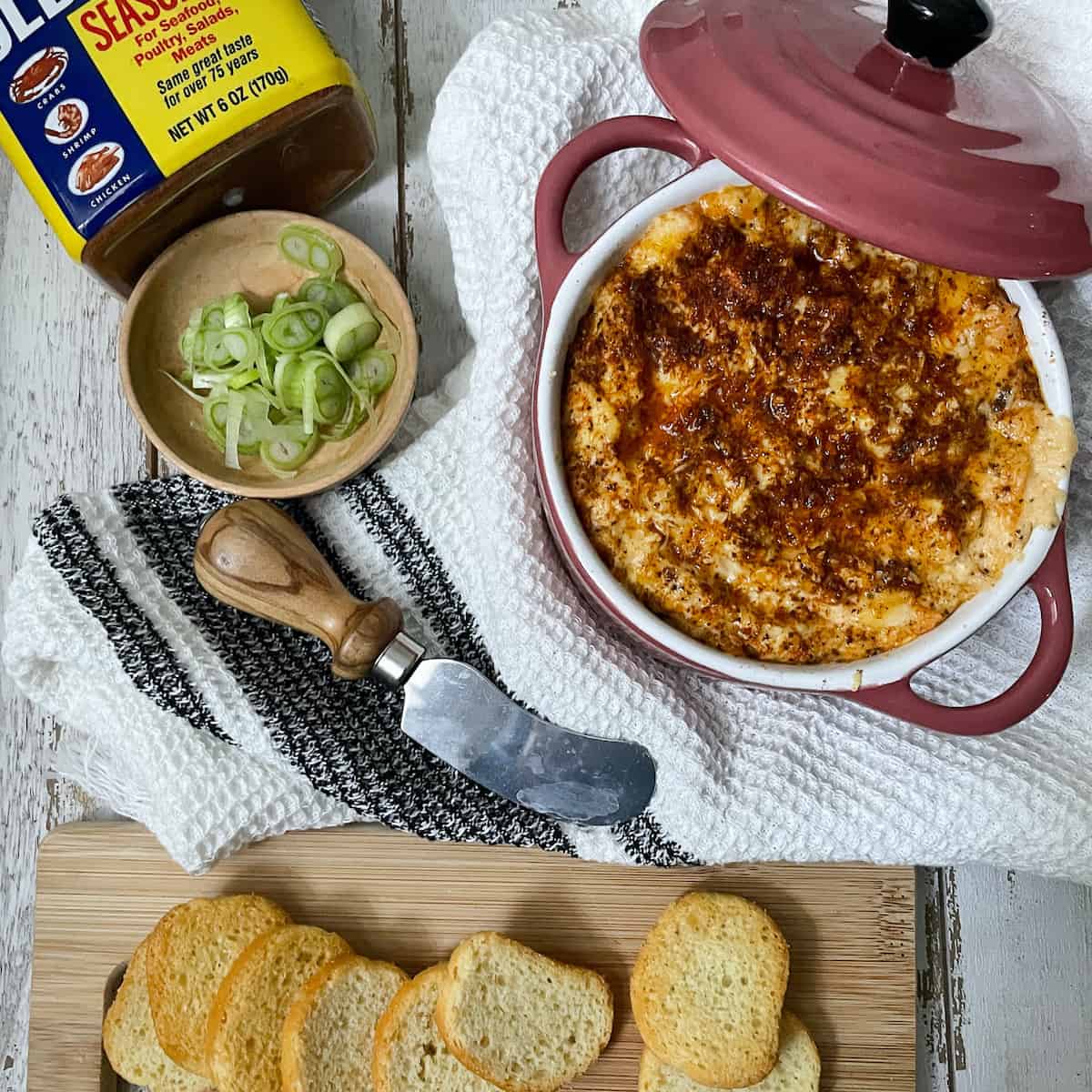 Vegan Stuffed Mushrooms
These vegan stuffed mushrooms are not only delicious - they're also gluten-free! Super easy to make, these will be your new favorite healthy appetizer!
Check out this recipe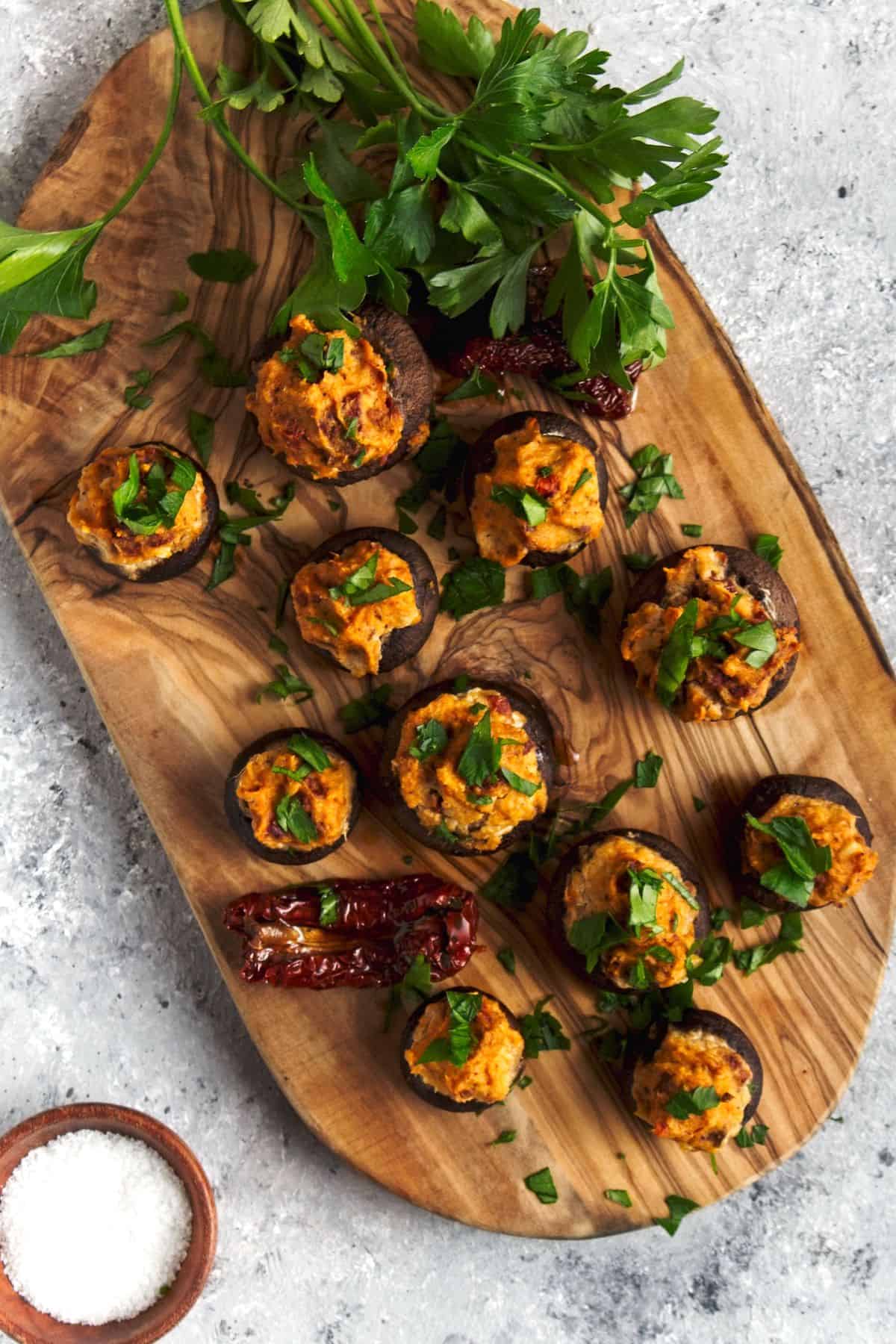 Scallop and Shrimp Seafood Salad Recipe
This scallop and shrimp salad recipe is from a hotel in Mexico and it was fantastic. The chef was kind enough to share the recipe so I could share it with you.
Check out this recipe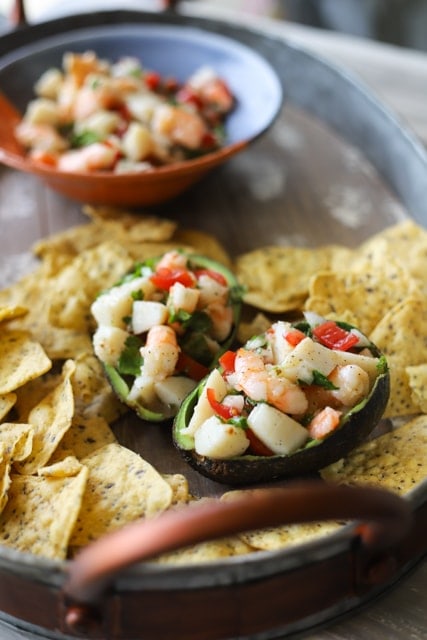 Fig Appetizer with Blue Brie Cheese - Food Fun & Faraway Places
Combine sweet luscious figs and the tangy bite of blue cheese and you'll have the perfect bite-size treats for any holiday party! You'll want to make them again and again.
Check out this recipe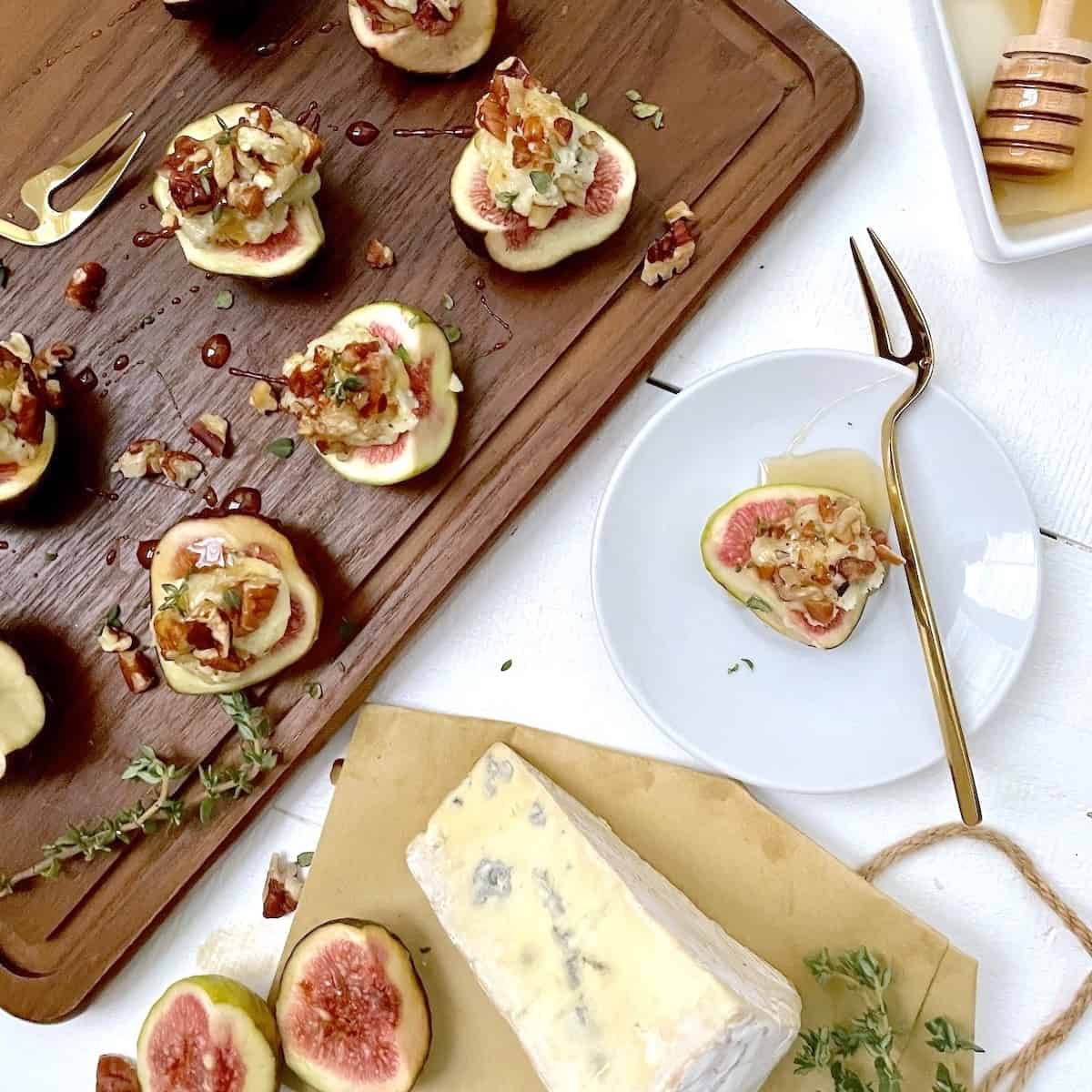 Holiday Crostini
An elegant appetizer that looks and tastes like it took you all day to make. This classy dish will fast become a favorite!
Check out this recipe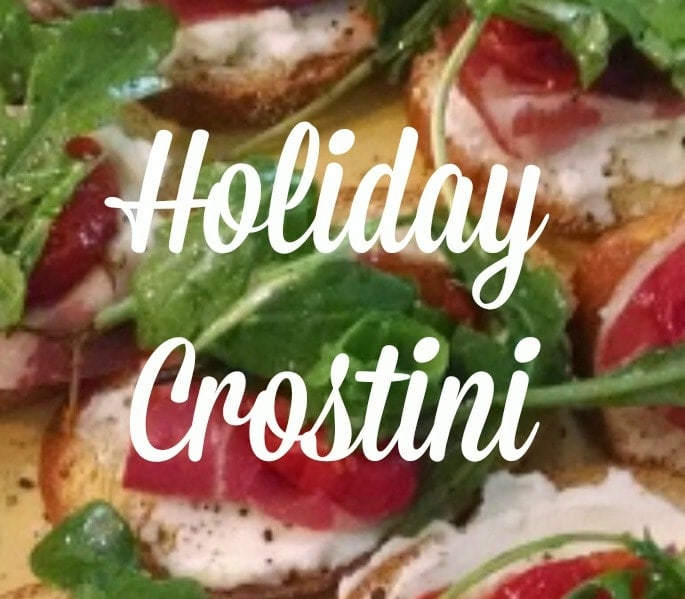 Delicious Bacon Straws Appetizer!
What do you get when you combine crunchy breadsticks, parmesan cheese, and bacon? You get a Delicious (and fun to make!!) Bacon Straw! They'll be a hit everyone will love!
Check out this recipe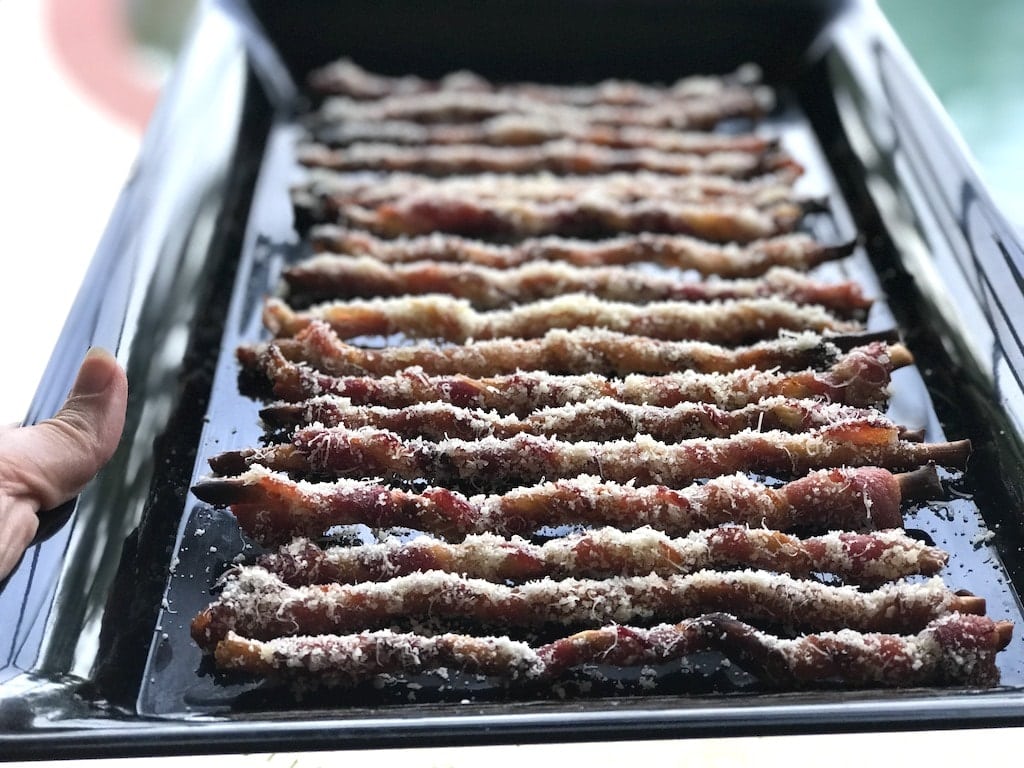 Best Bruschetta Recipe
This bruschetta is one of my favorite appetizers. It's super easy to make and my family loves it. You can pack the tomato mixture separately from the bread and put it together at a party. SO good!
Check out this recipe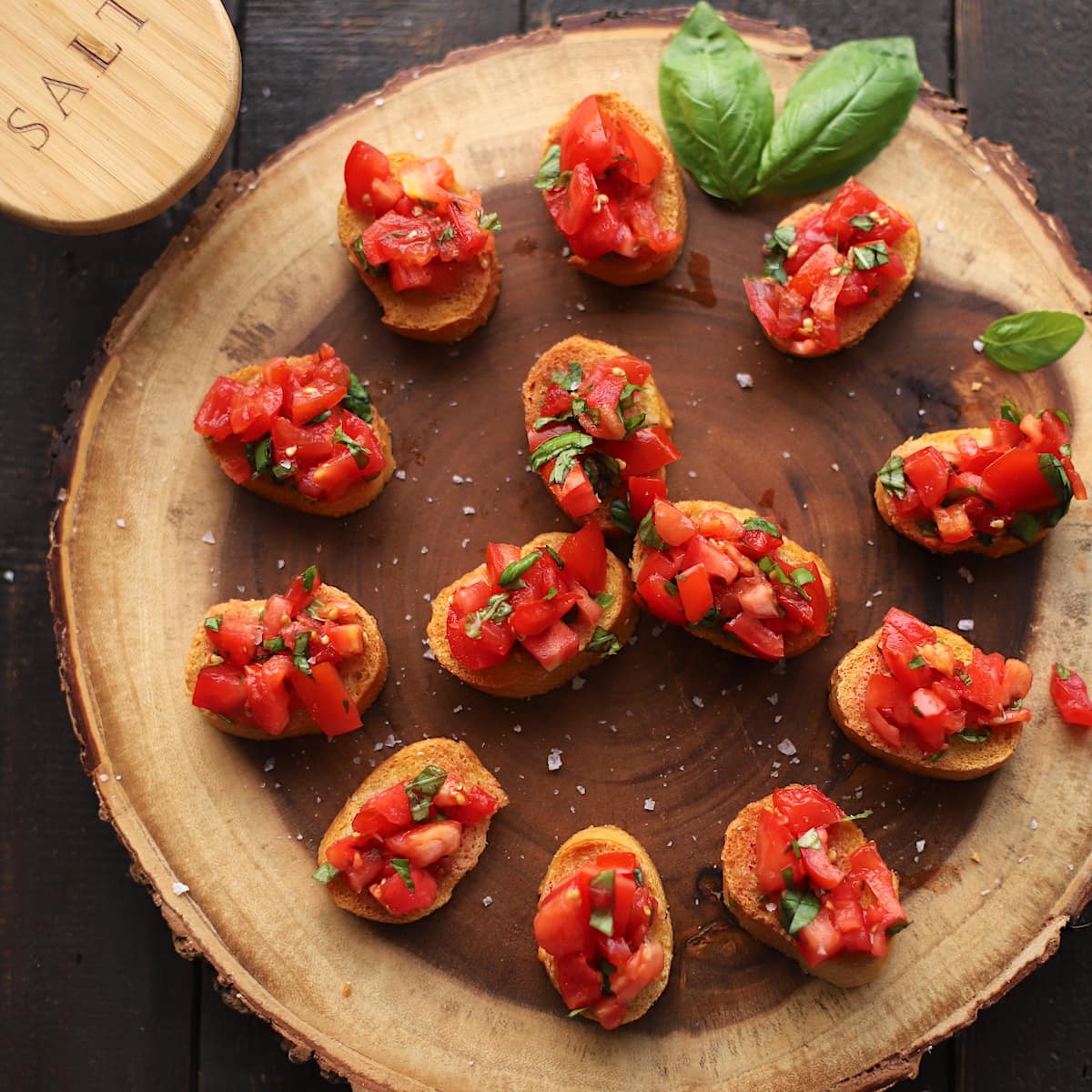 Also take a look at these lists of Crab Meat appetizer recipes and cream cheese dip recipes, always very popular at parties!
Desserts
You must have desserts for the end of the evening. These are some of our favorites.
Easy & Delicious Smores Cake
This easy smores cake recipe is scrumptious! We love it in summer, but in fall it brings memories of roasting marshmallows over the fire.
Check out this recipe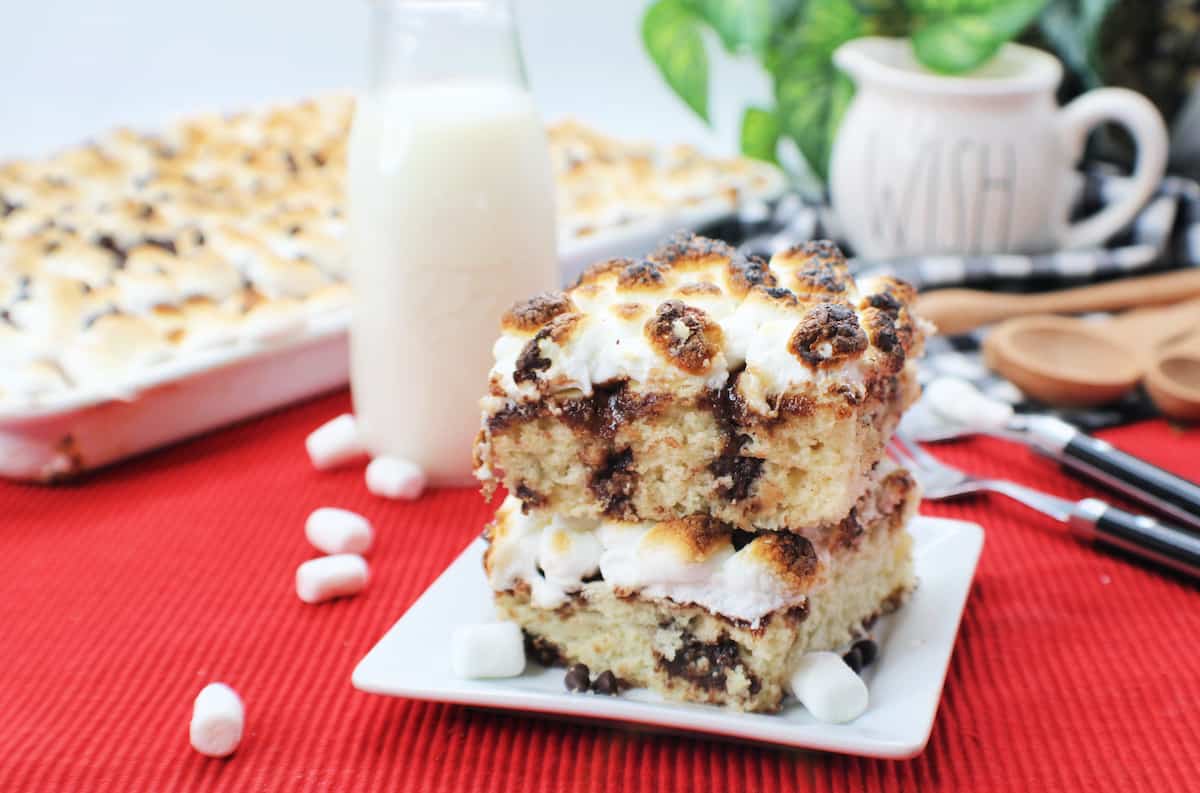 Delicious and Easy Snickers Poke Cake
You've got to try this easy snickers poke cake recipe is a rich chocolate cake drizzled in gooey caramel, covered in chocolate frosting, and sprinkled with peanuts and chopped Snickers!
Check out this recipe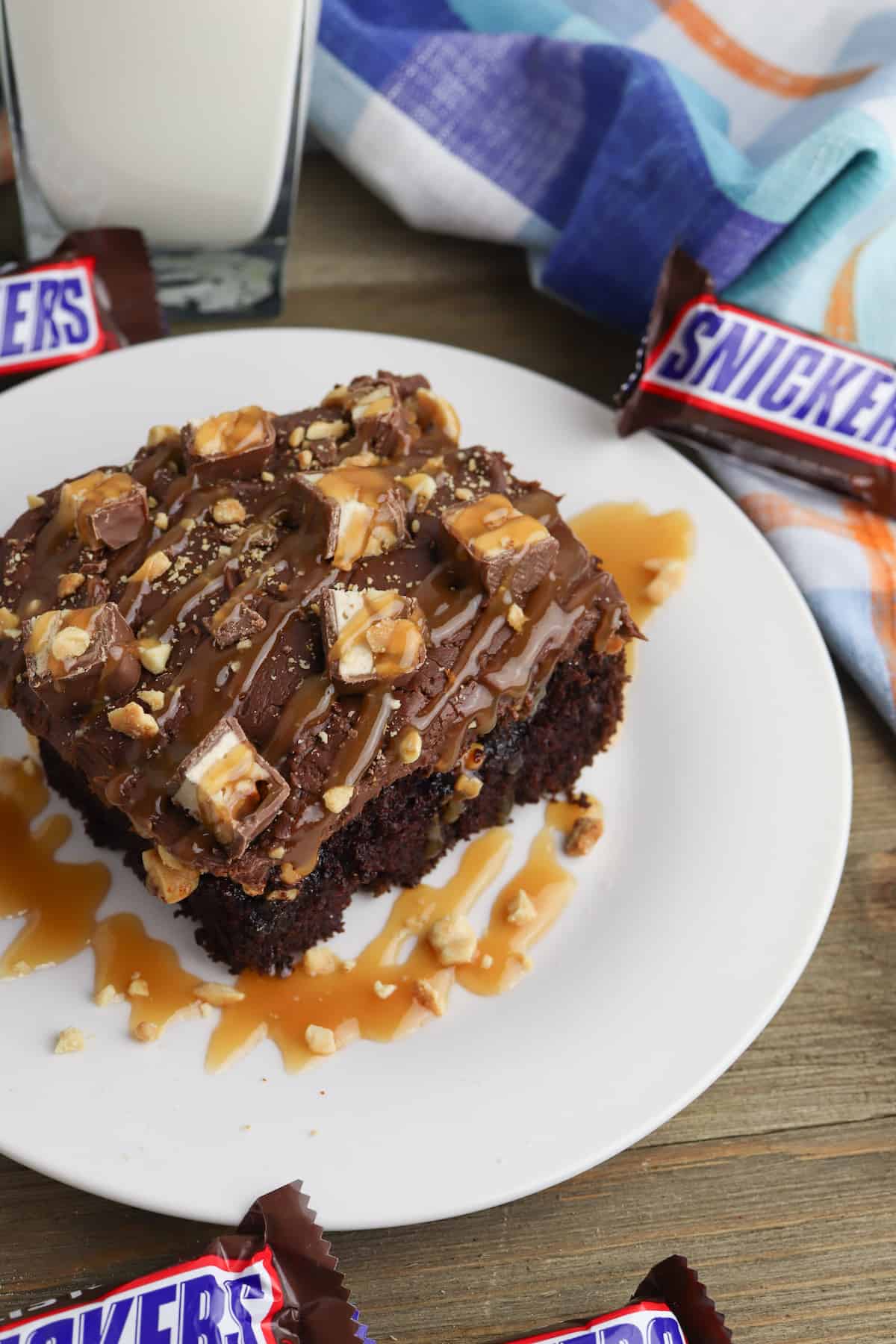 Decadent Nutella Bar Recipe!
This decadent Nutella bar recipe is so easy to make and an absolute crowd pleaser every time! With a rich brownie bottom and Nutella marshmallow cheesecake filling, you'll think this must be heaven!
Check out this recipe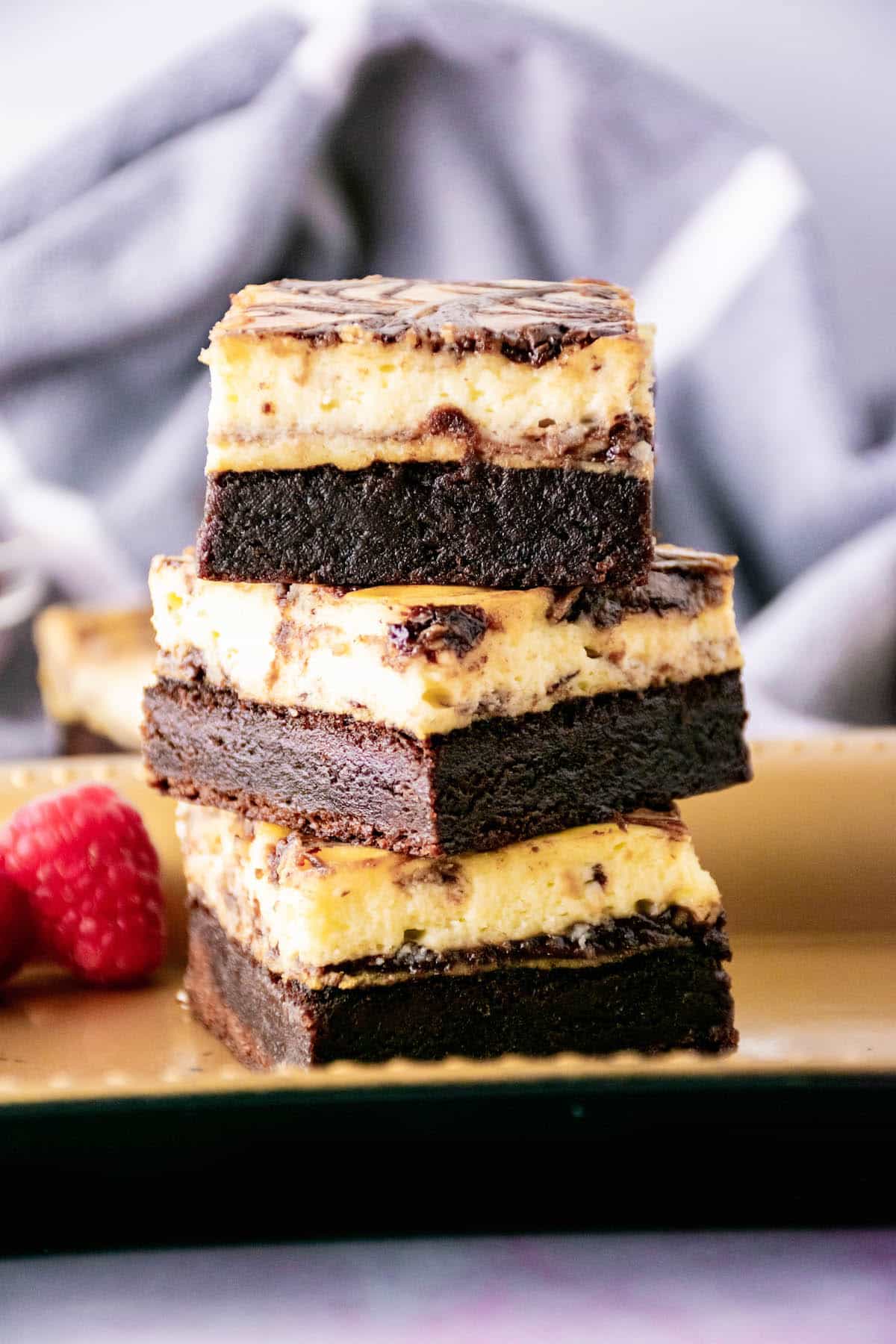 Delicious OREO Cookie Balls
These OREO Cookie Balls are incredibly delicious, made with just 4 simple ingredients! These can be ready in no time and you can decorate them so many ways for any holiday! The flavors are amazing!
Check out this recipe
Easy White Chocolate Biscotti Recipe
This white chocolate biscotti recipe makes a mouthwatering dessert. Using cake mix makes this recipe super easy. A popular dessert in coffee shops, you can make these at home for much less.
Check out this recipe
White Chocolate Cranberry Oatmeal Cookies
Creamy delicious white chocolate and plump juicy cranberries give this oatmeal cookie recipe a special flare! Very easy to make and a favorite for every holiday party!
Check out this recipe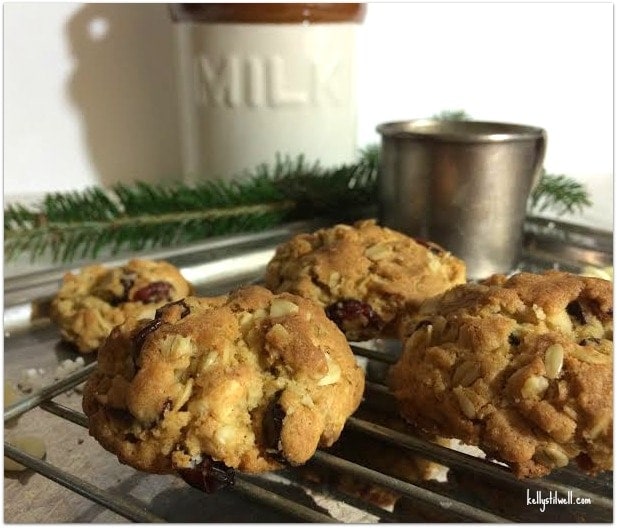 And speaking of chocolate, this dessert drink is heavenly! Check out how to make a turtle cocktail.
The kids will love Pecha Poffins, a special Pokemon dessert. It's a great way to include them in the festivities!
Cocktails
Of course, you must have cocktails for the grown-ups, and I have quite a few choices for you!
We love this frozen cocktail all year long! It's festive, fun, and just 4 ingredients.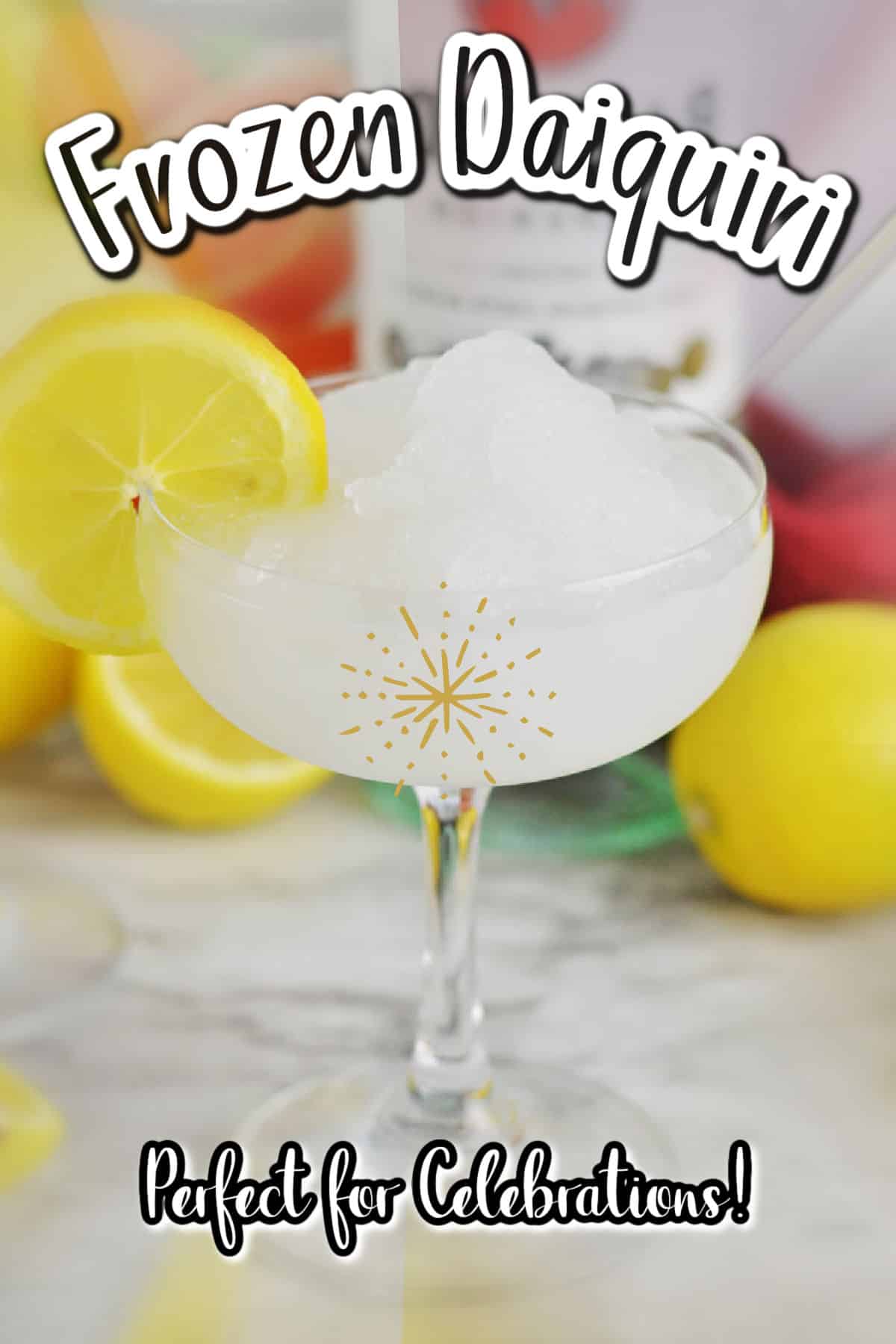 One of our favorite of the Malibu Rum Cocktails, this Goombay Smash is so delicious!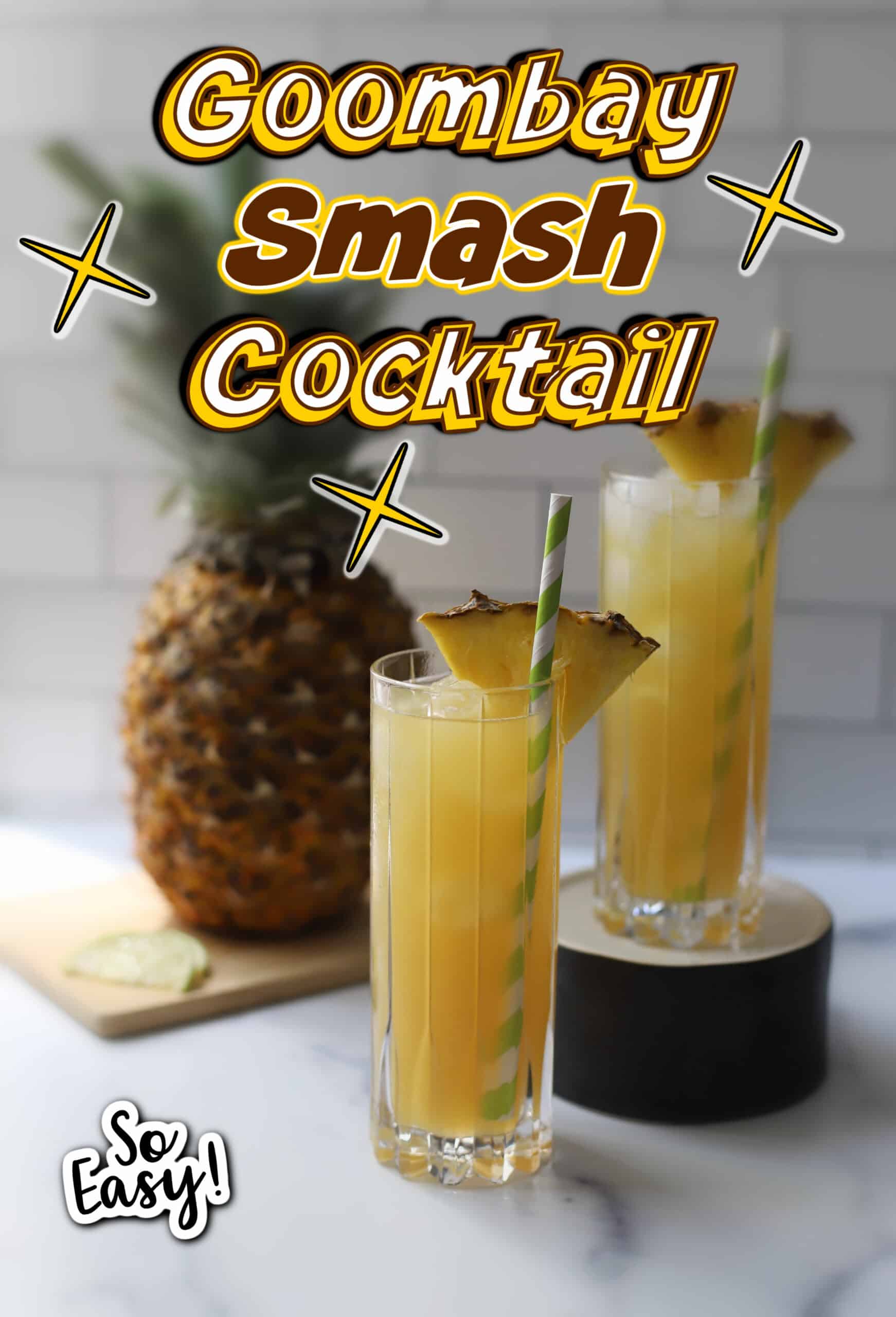 This sparkling cocktail is fun and so easy to make. We always have sparkling wine or Prosecco on hand.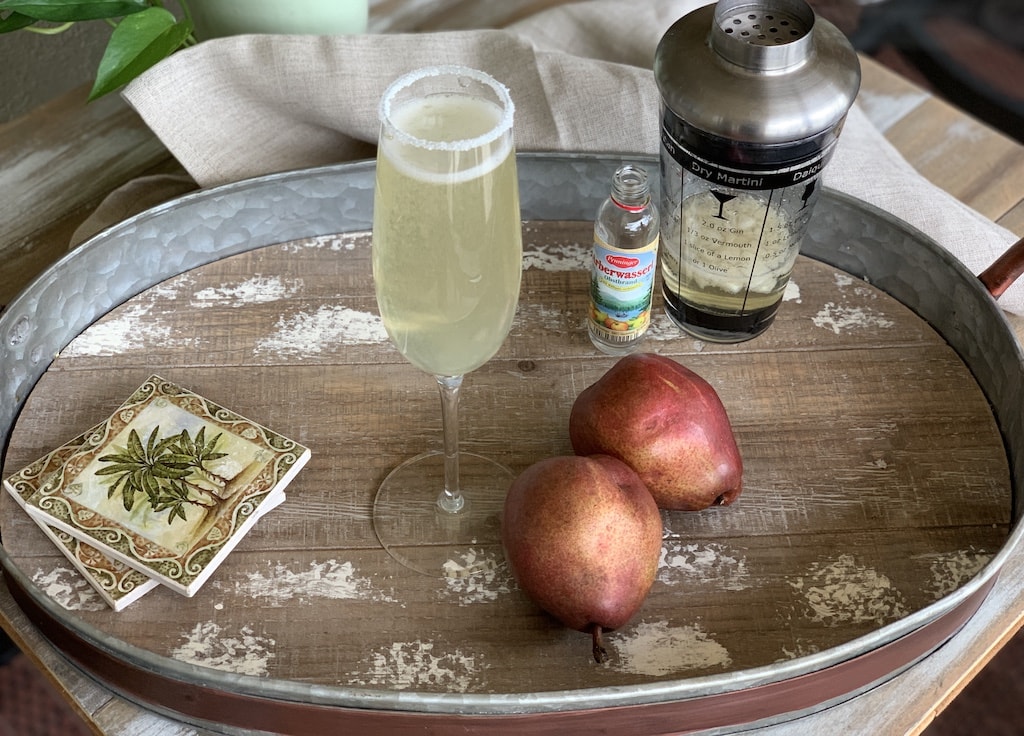 I had this Sake Cruise cocktail in Turks & Caicos a few years ago. So much fun!
Choose something from this list of 35 of the Best Cocktails on the Rocks!
Decorations
Hosting a great New Years party definitely requires some festive decorations. See the streamers, hats, and other decor makes the party more fun.
Make a list of everything you need and be sure to set a timer so you're ready for the countdown at midnight. It helps to have the TV on so you can count down together.
Activities
Plan some games to keep everyone busy and interacting.
Some of my favorite games are OK Boomer (adults only) and Beat That, which is family friendly.
Encourage Conversation
You'll probably have at least one or two shy guests who you might have to encourage to mingle. A great way to do this is to bring up a few topics related to the holidays, the weather, or favorite TV shows.
Have a tip for a great New Years Party? Share in the comments!

More Great Appetizers