Bruschetta with cheese makes the perfect appetizer or snack with a glass of red wine. We eat appetizers a lot in our house, even making dinner out of two or three!
I was fortunate enough to visit Italy about ten years ago. After ten days there, my husband and I swore we would eat more fresh food when we arrived back in the states.
Everywhere we looked, there were people shopping in specialty markets for things they would eat that day.
They went to the cheese store and bought fresh mozzarella, the bakery for hot crusty just-out-of-the-oven bread, and the open-air market for fresh basil and veggies.
Everything we ate there was so wonderful. I especially love that family and friends are always at the table together. Italians really seem to live life simply and fully, with freshness and food at the core.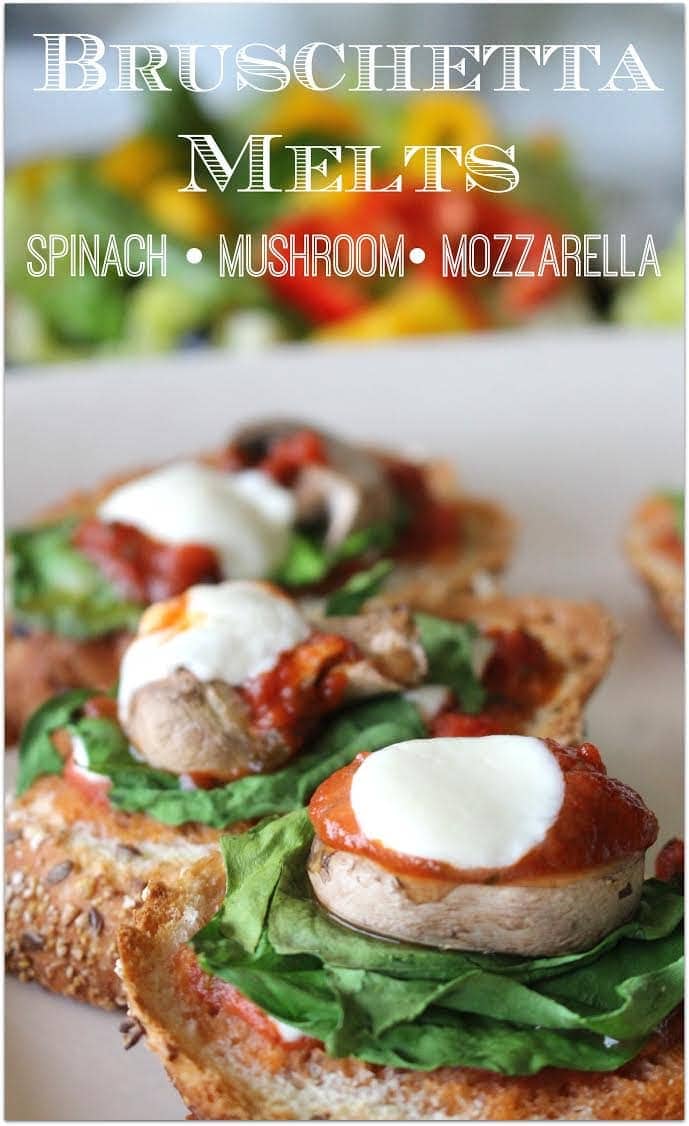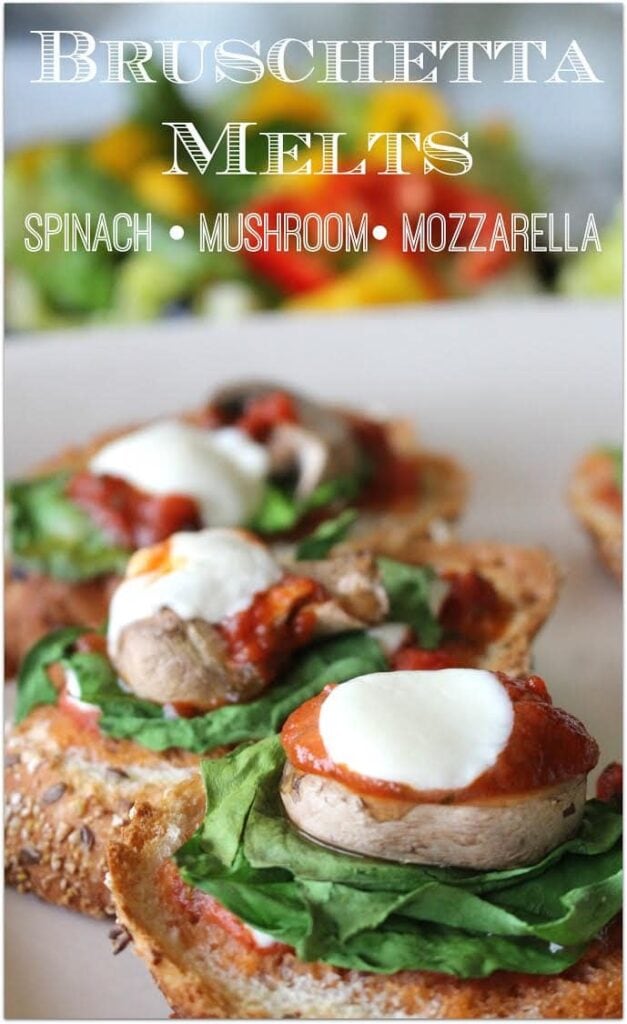 Of course, once home, life got busy and we couldn't seem to make time to prepare food as they did in Italy.
Fortunately, there are a few items available in our local grocery store that come pretty close to that delicious Italian fare.
We can buy fresh mozzarella. Fresh vegetables are readily available, too.
And when it comes to sauce, you can't beat the taste of Bertolli® Tomato & Basil Sauce. But don't take my word for it.
This easy recipe for Bruschetta with Cheese will have you falling in love with Bertolli, too! Set your summer Tuscan table with a fresh and delicious appetizer and salad. Dinner is served!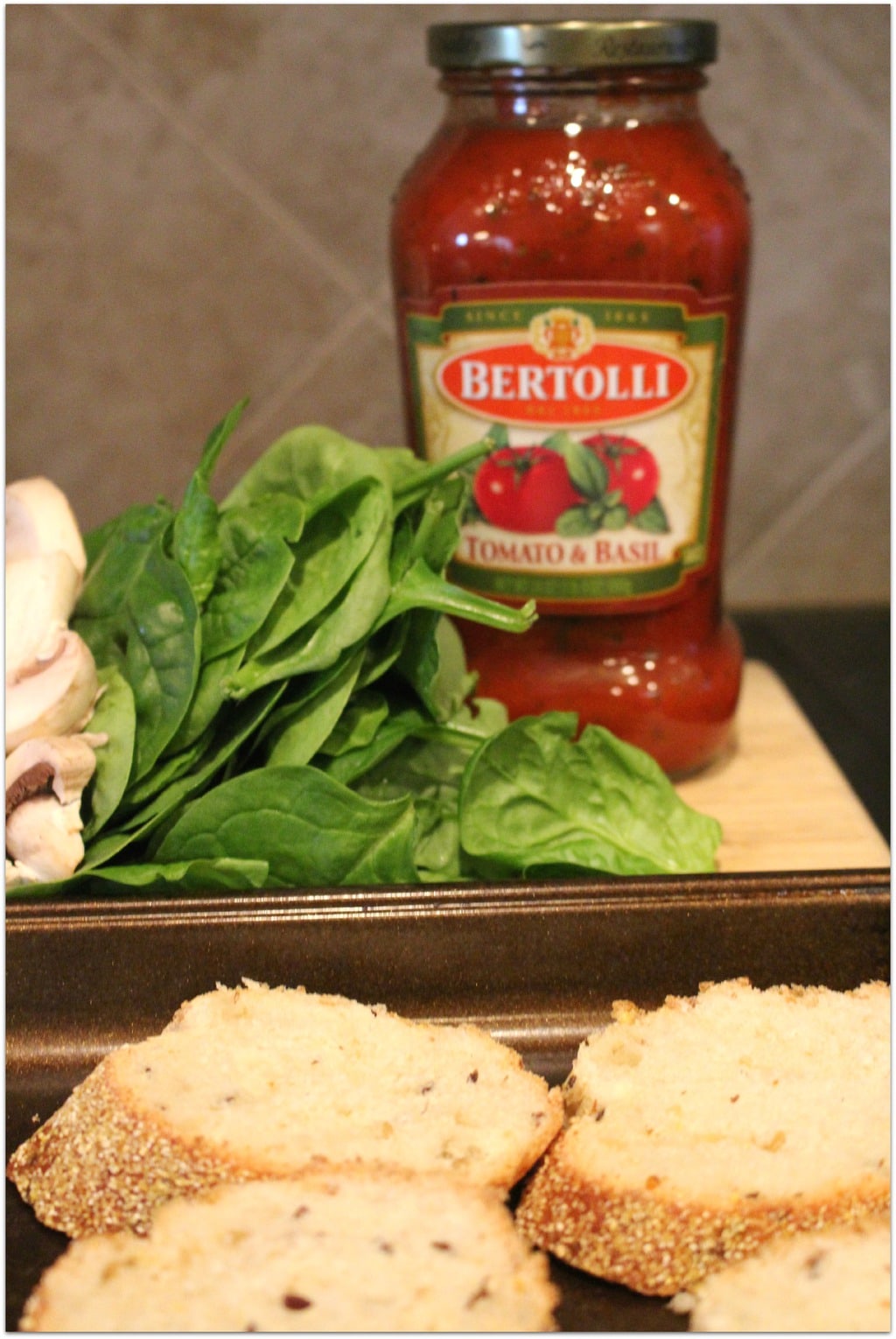 Bruschetta with Cheese
Ingredients
Crusty baguette (I chose a whole grain)
1 jar Bertolli Tomato & Basil Sauce
8 ounces fresh spinach
8 ounces fresh mushrooms
4 ounces fresh mozzarella
Extra virgin olive oil
Directions
Slice bread and brush on thin layer of olive oil.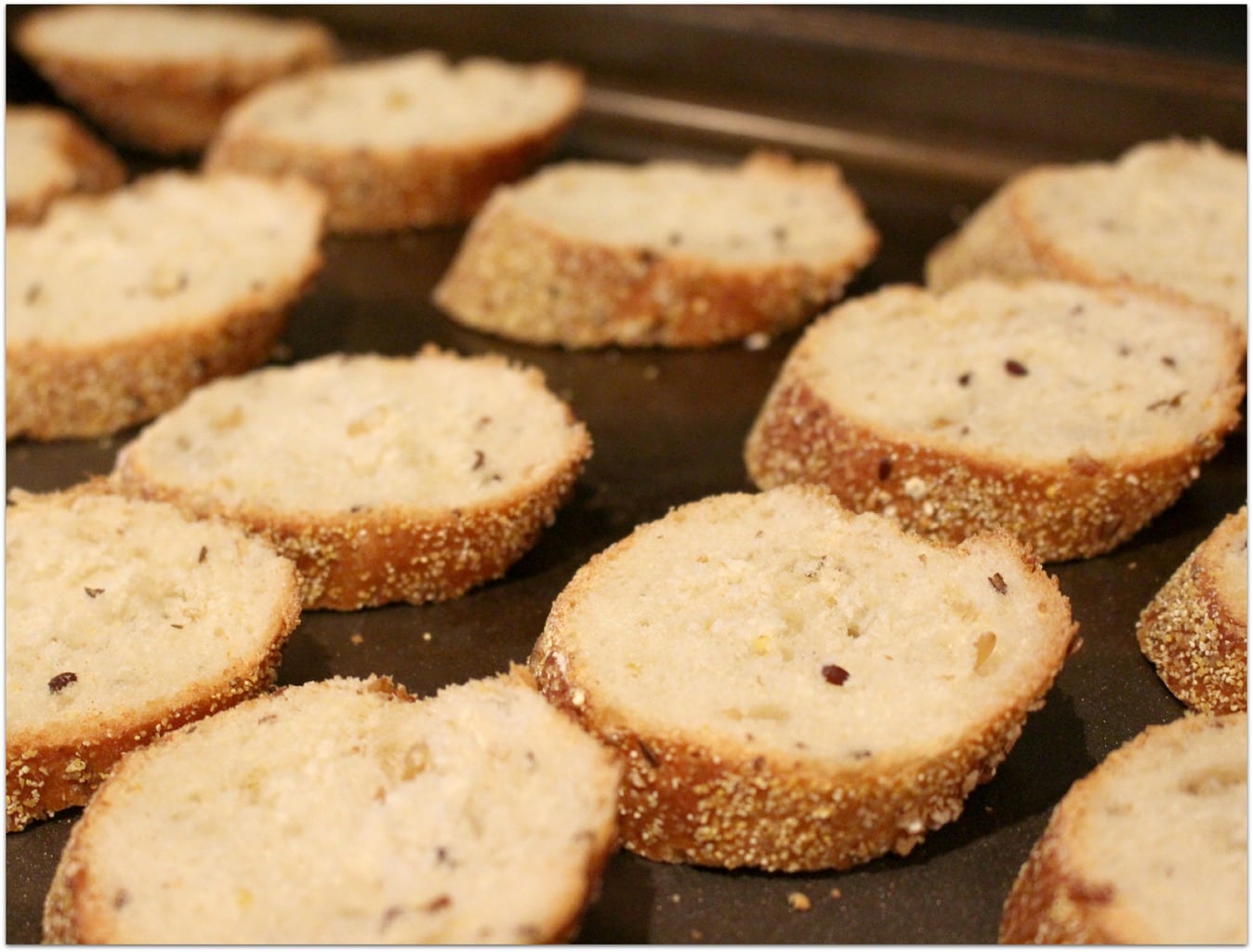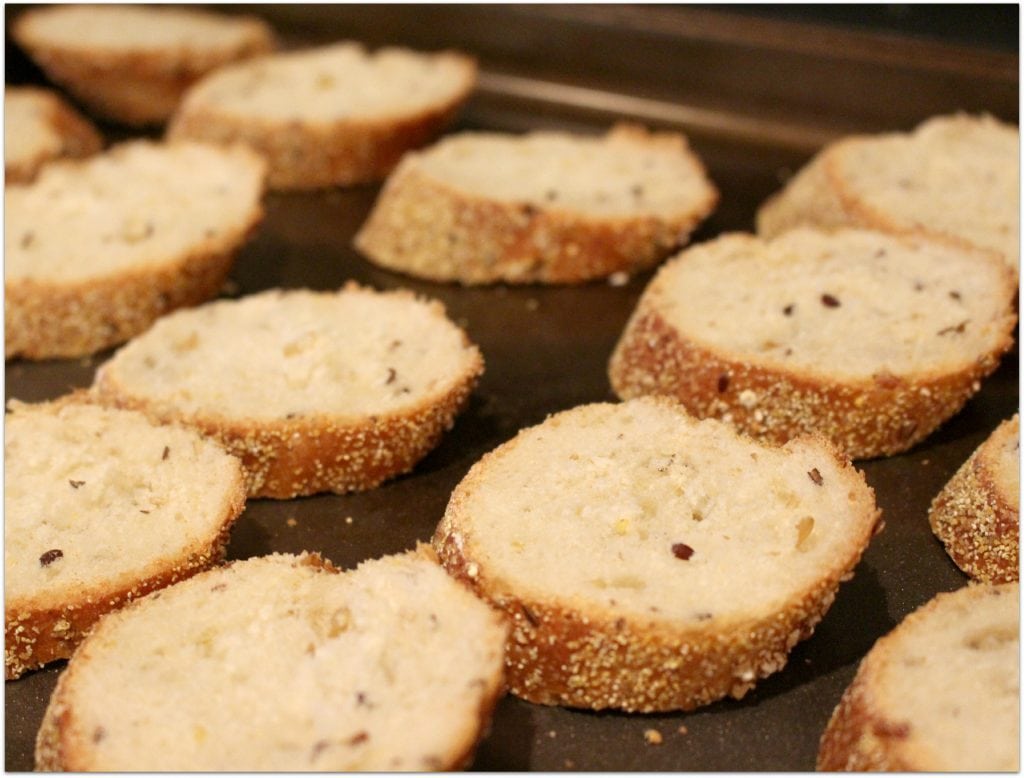 Spoon a generous tablespoon of Bertolli Tomato & Basil Sauce on each piece of bread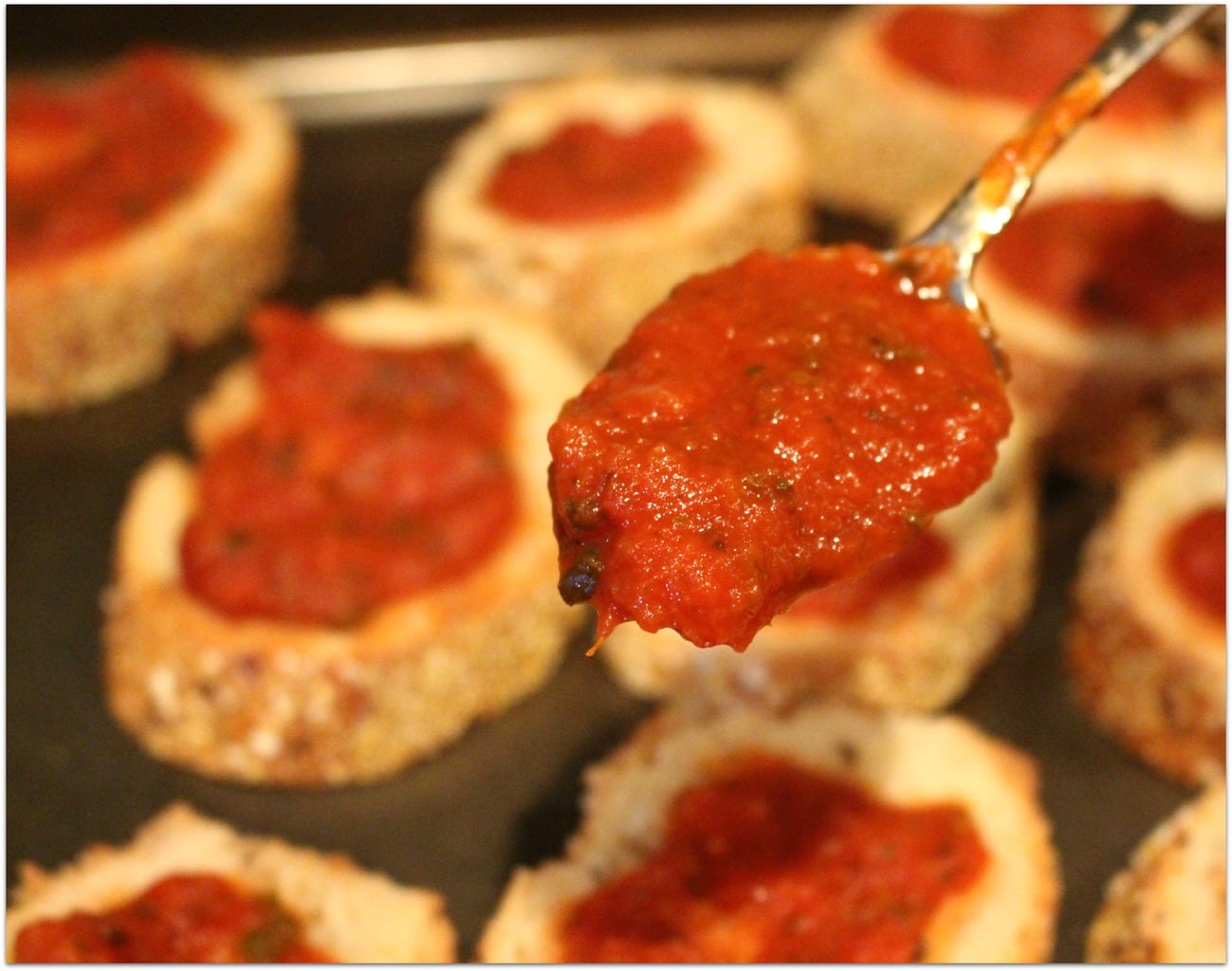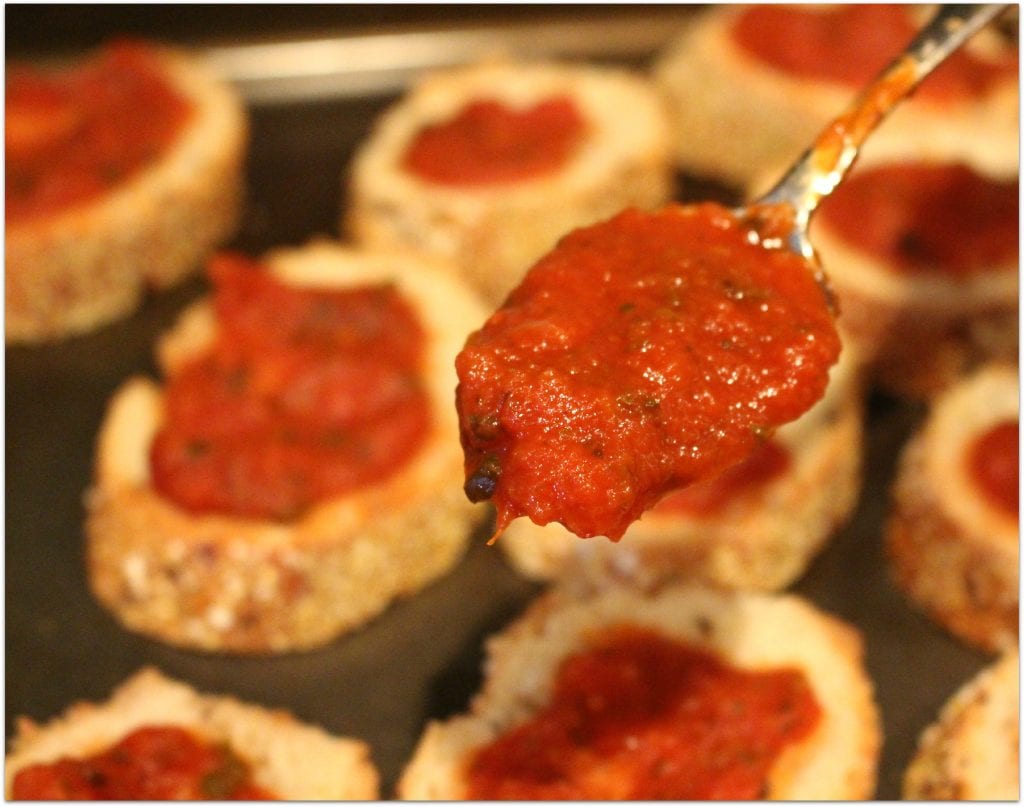 Slice fresh mozzarella thinly and layer over tomato sauce
Place spinach leaves over mozzarella
Place mushrooms on top of spinach
Layer a couple of extra-thin slices of mozzarella on top of spinach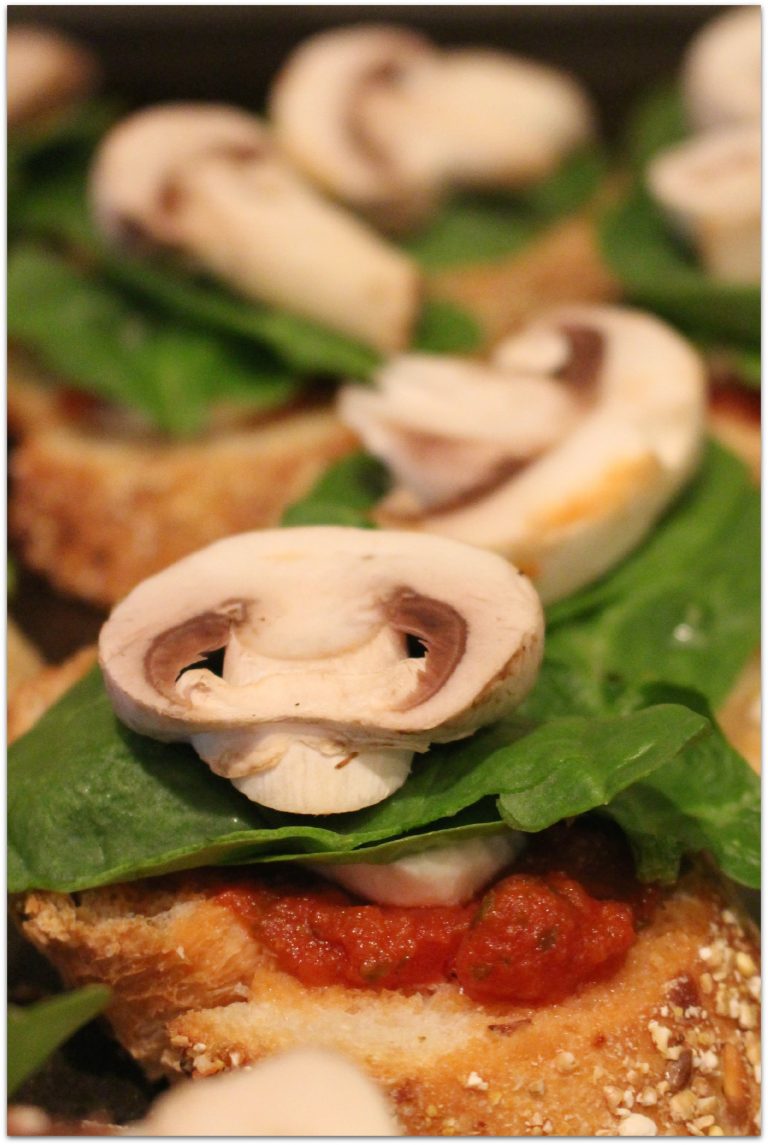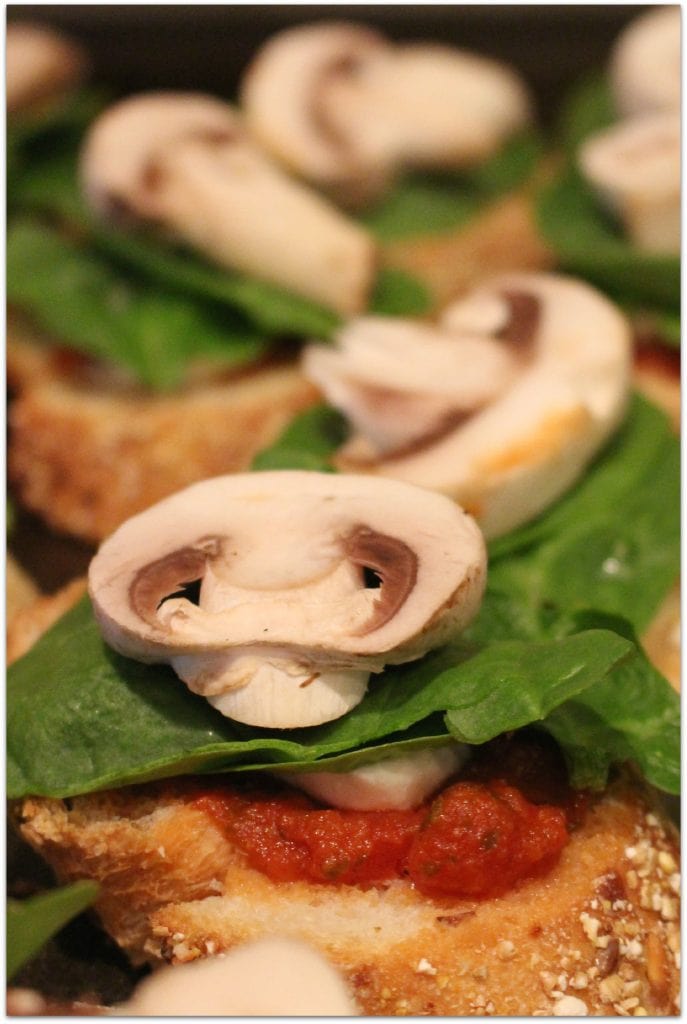 Place under broiler on low for about 8 minutes.
Serve with a salad.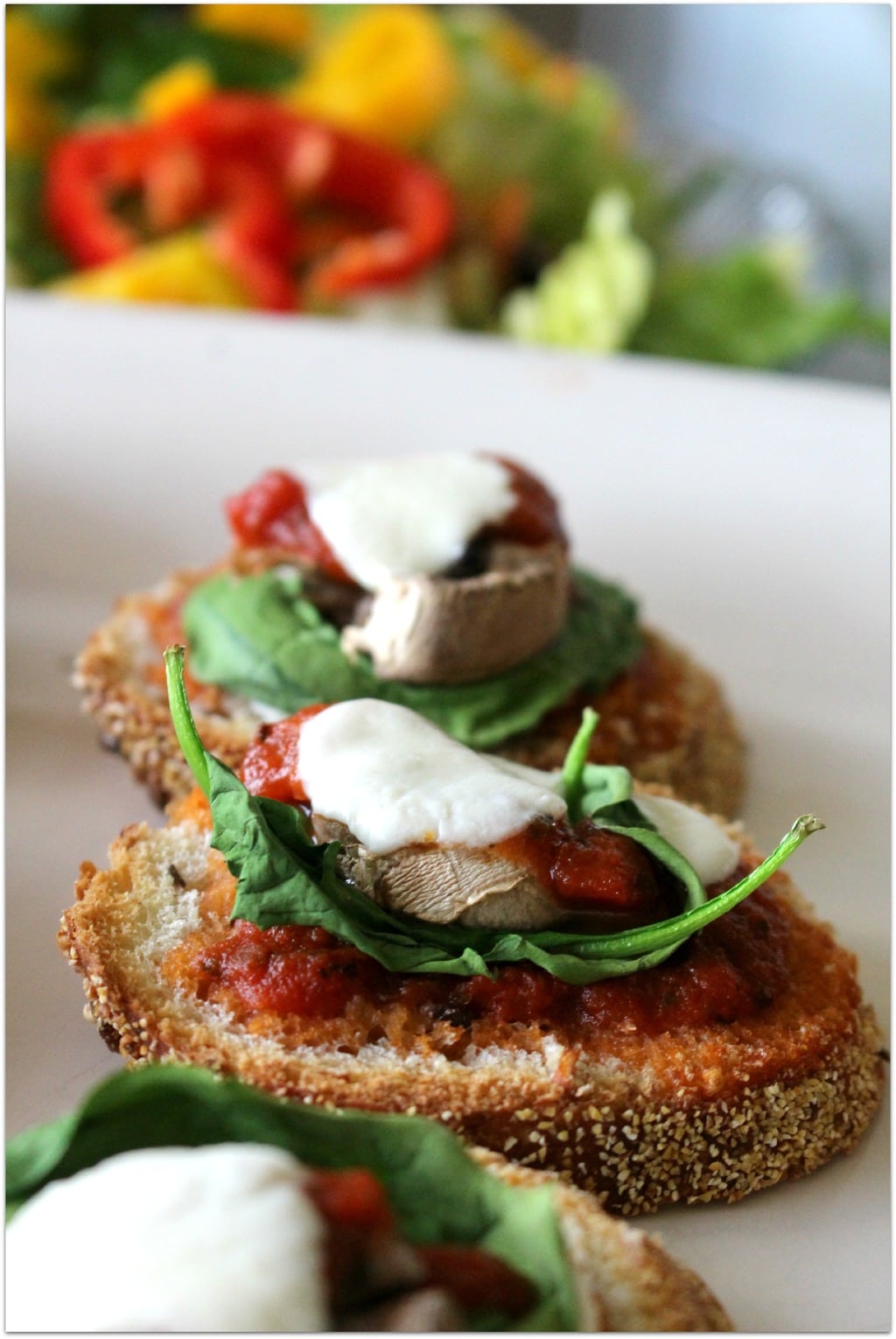 I love quick and easy recipes for a fresh summer meal, and I know you do, too! 
More Easy Appetizers