Who wouldn't love bacon straws? Perfectly crisp bacon wrapped around a thin rosemary breadstick is the best idea ever!
I saw these on the Little Shamrocks site years ago. They were called Irish Shillelagh Sticks, a perfect appetizer for a St. Patrick's Day party we were going to that weekend. I made a couple of batches and we devoured them!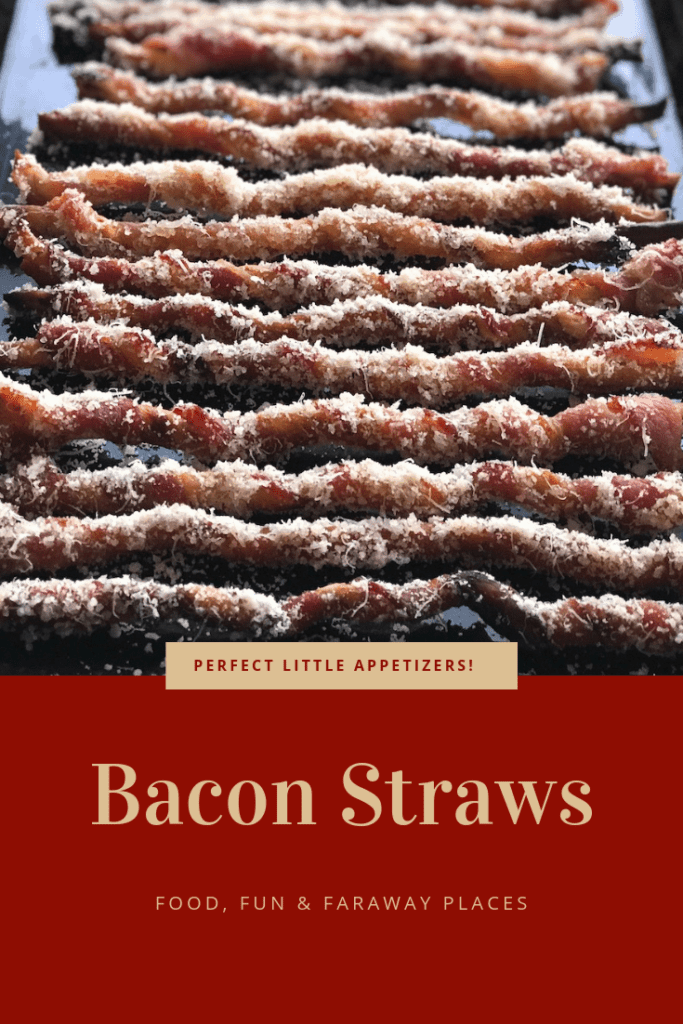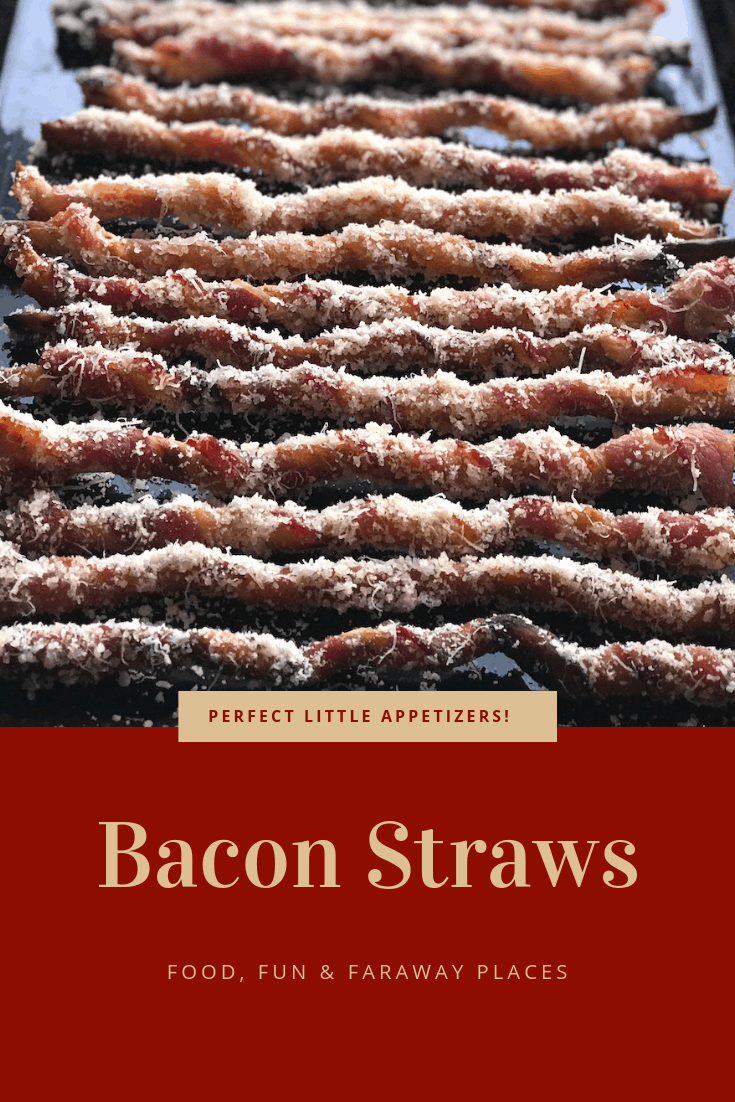 Obviously too good to only make once a year, this recipe is one of my favorites to take to a party. Bacon straws are easy to make and go well with cocktails, beer, or anything else you're serving. Take them to family outings and the kids will gobble them up, too!
These bacon straws look really easy to make, but you have to get the hang of wrapping the bacon around the breadstick. I'll share a few tips with you that make this recipe easier.
The breadsticks I bought were from Alessi. I'm a big fan of rosemary and used to crush it with a mortar and pestle and add it to the grated cheese. The Alessi Rosemary Breadsticks saves me all that work!
These Bacon Straws will be gone shortly after you place them on the table. I'd suggest making enough for everyone to have two.
Delicious Bacon Straws Appetizer
Ingredients (Makes 24)
12 slices bacon, cut in half
24 rosemary breadsticks (Alessi brand)
1 teaspoon garlic salt
1 Cup grated parmesan cheese
Preheat oven to 400°.
Combine the Parmesan and garlic salt and spread on a plate. Set aside.
Bacon should be cold to make it easier to work with. Take out 3 slices of bacon and put the rest back in the refrigerator. Slice each strip in half, lengthwise.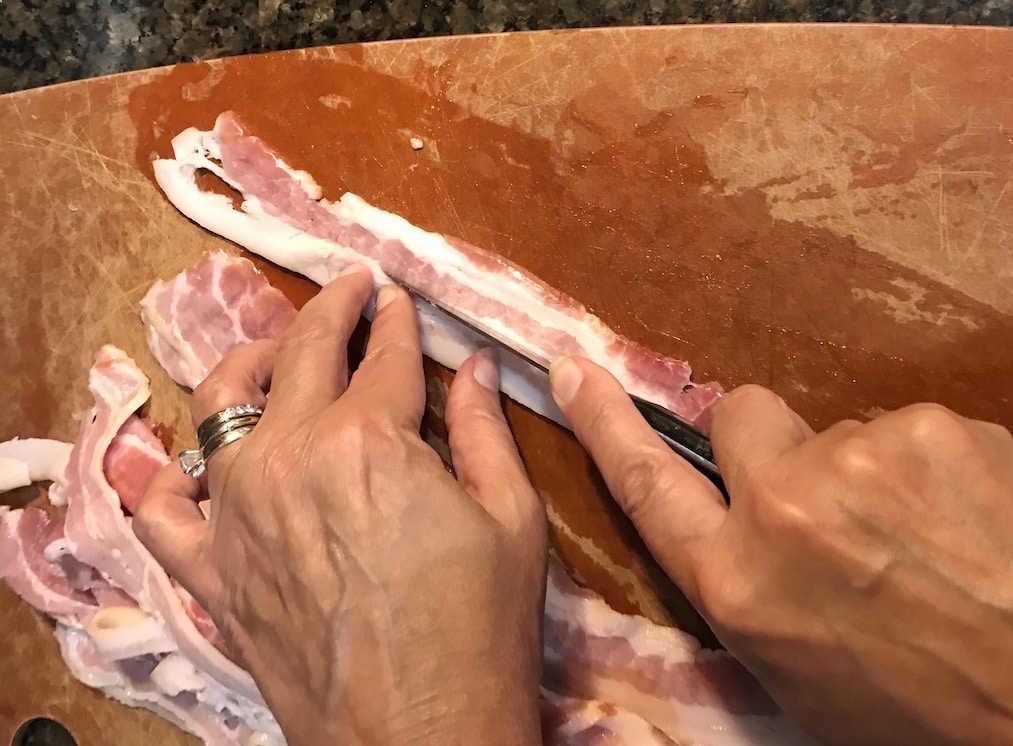 Wrap strip of bacon around each breadstick by laying flat and rolling from one end to the other. Do not hold up breadstick and try to wrap as they will snap in two. (Trust me!)
Continue rolling in small batches until all are rolled. Place each breadstick on cookie sheet once rolled.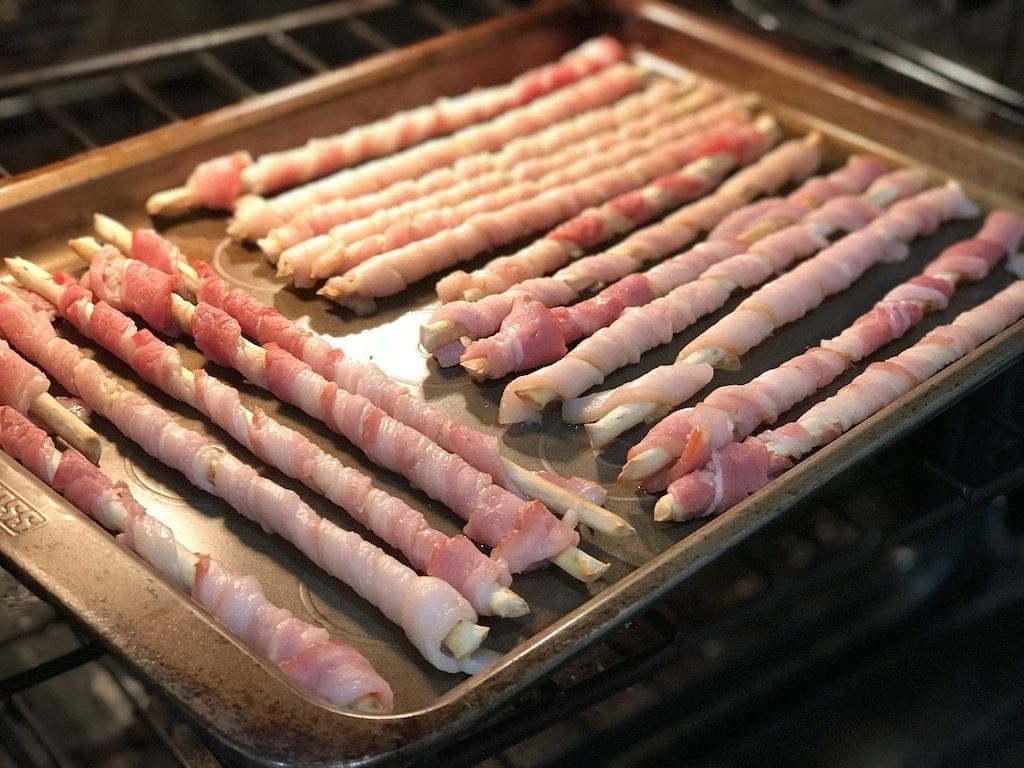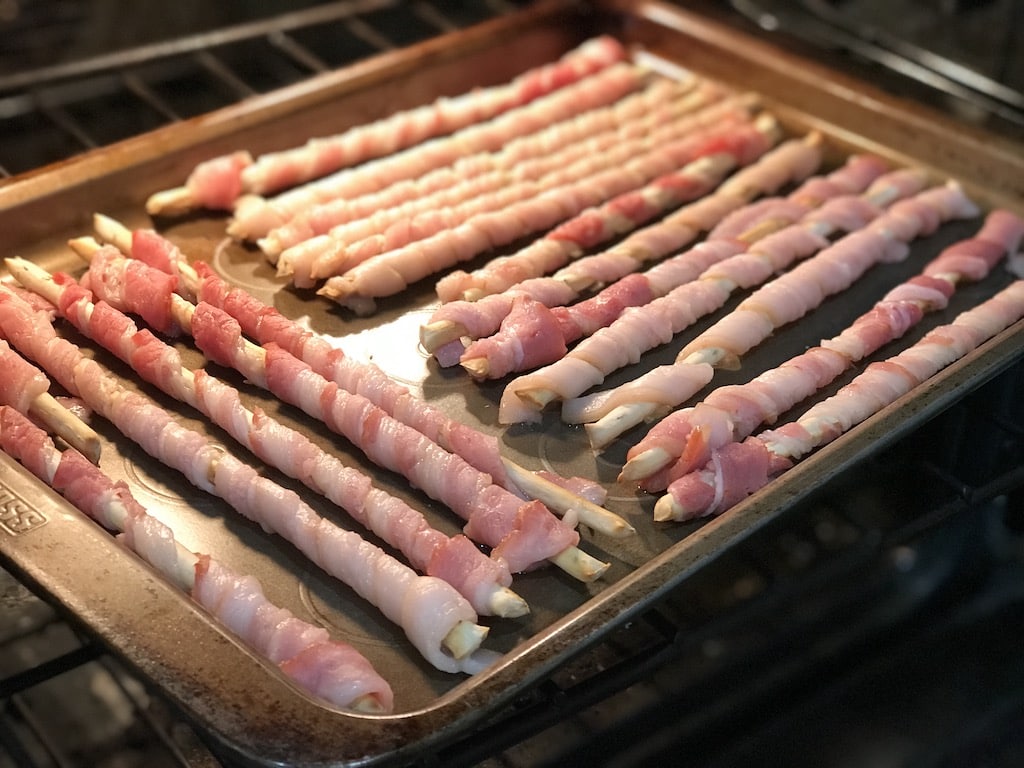 Bake in 400° oven for about 12 minutes or until bacon is crisp. The breadsticks soften in the oven but crisp back up once cool.
As soon as breadsticks come out of the oven, start rolling in parmesan cheese. Of course, they will be hot, so be careful. Using a fork to roll them around is helpful.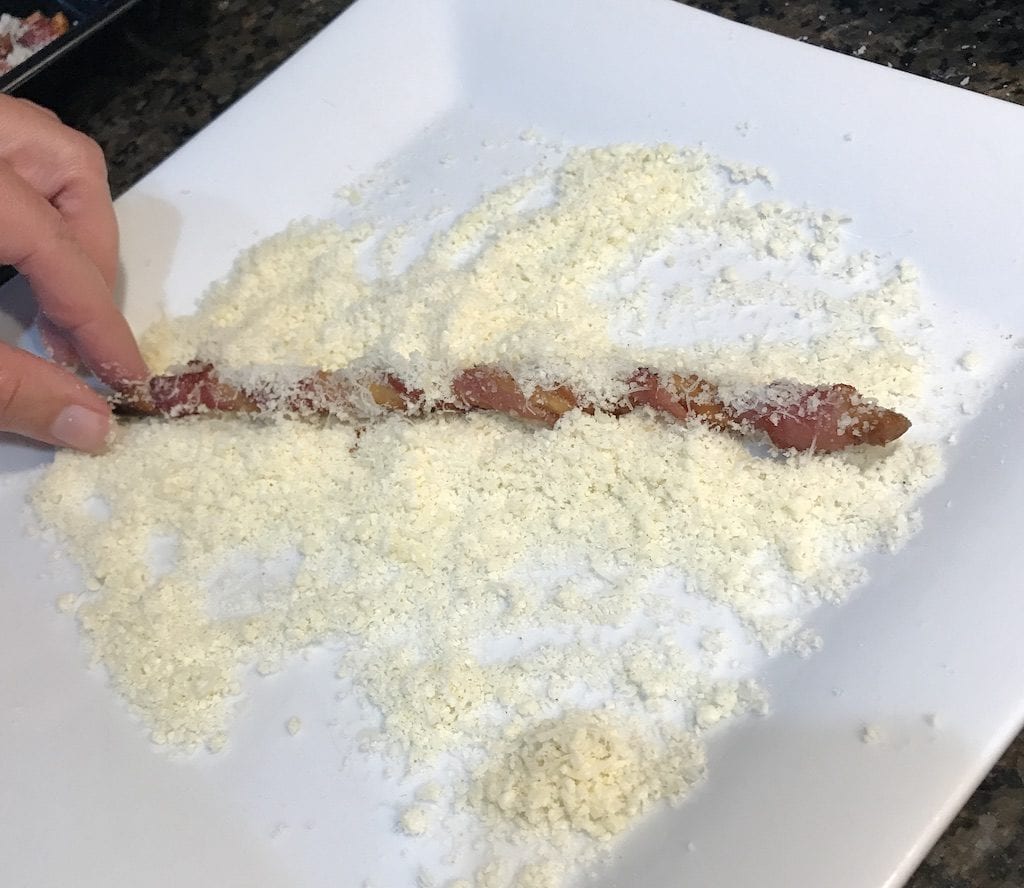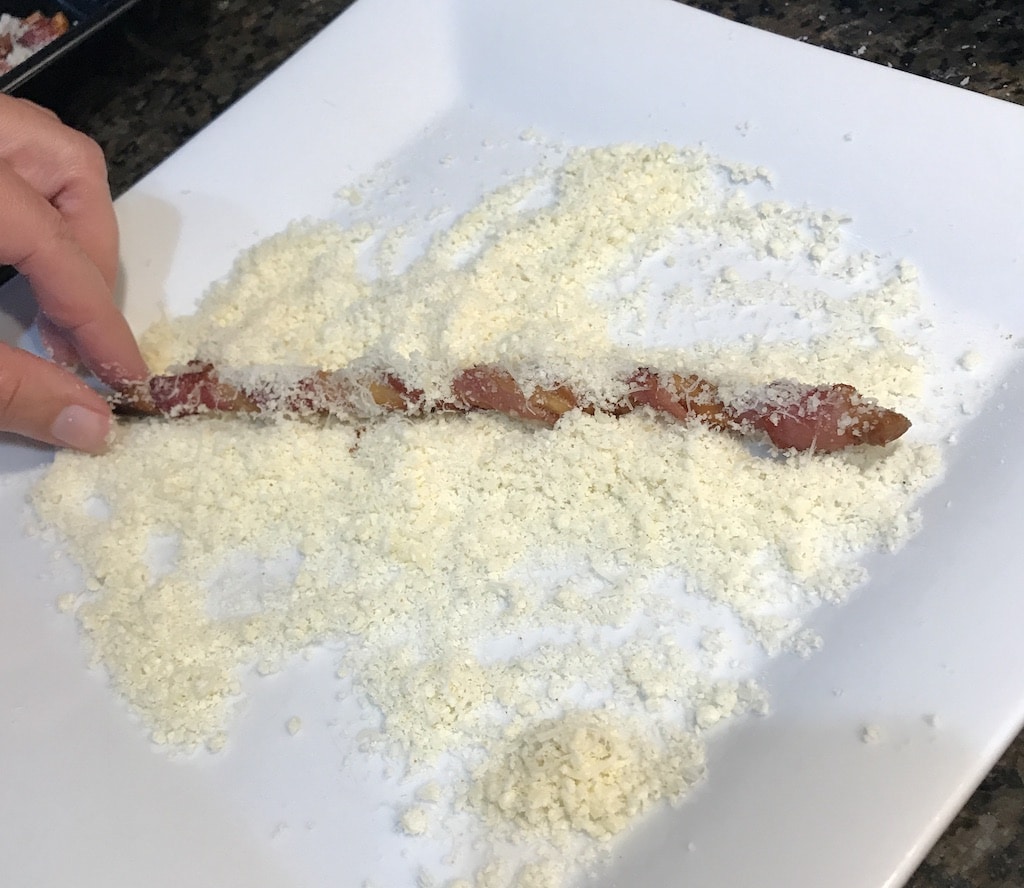 One year I served these in a wine glass stuffed with a green napkin for St. Patrick's Day.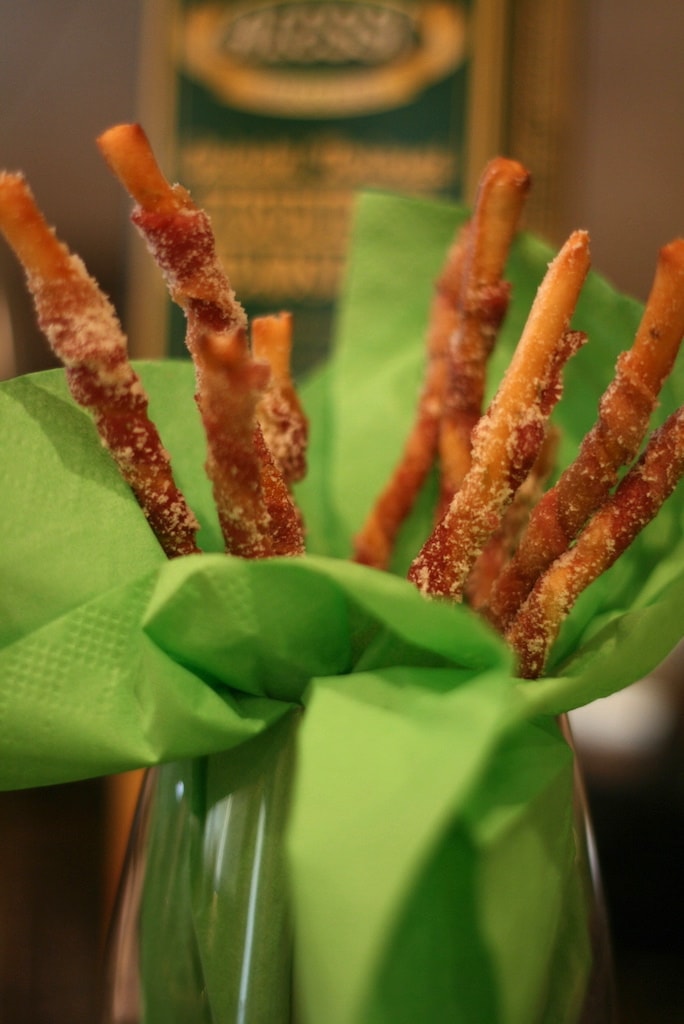 This year I served them on a tray. Everyone raved about them!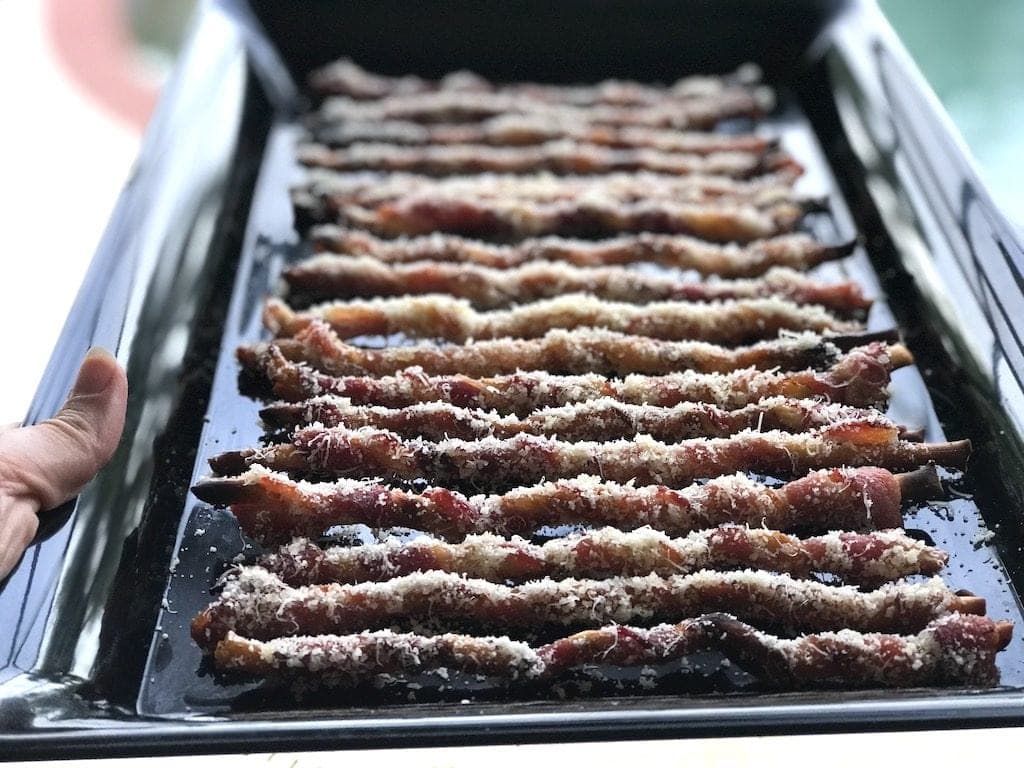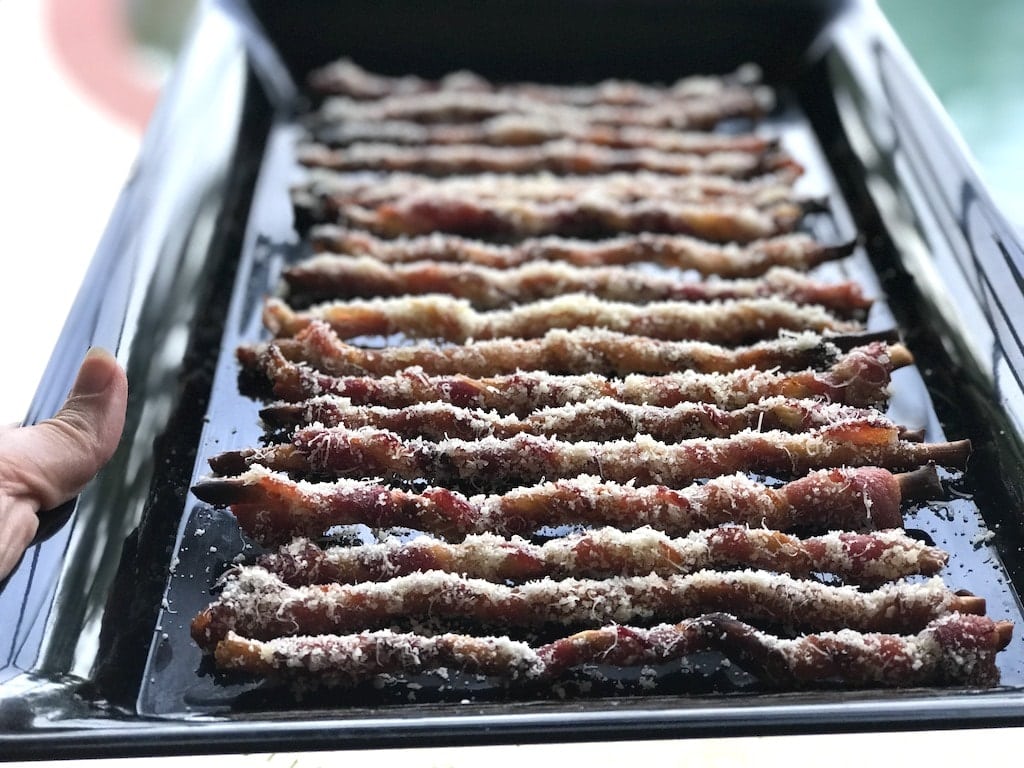 Looking for more bacon? You might like this bacon and spinach pasta recipe! Bacon can be for dessert, too. Try these bacon brownies!