When the weather starts getting crisp, it's time to pull out those recipes for chicken soups and stews. Do you find yourself searching for those recipes your family loved last year? Me, too! This is why I thought I'd pull together a few of my favorite recipes for chicken soups and stews.
Pin this to Pinterest so you have it for later!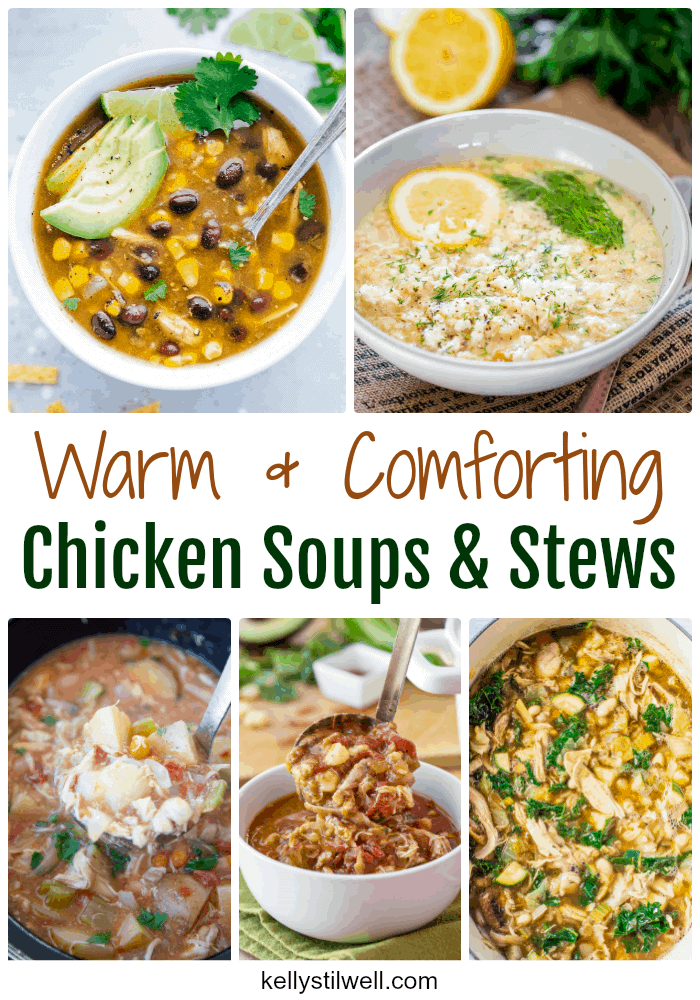 Coming home from a long day at the office or school to the scent of a hearty stew just makes everything better. Don't you think? I hope you find a few recipes here that your family asks for again and again.
Delicious and Easy Chicken Soups & Stews
Immune Boosting Soup | Food, Fun & Faraway Places
Enjoy a delicious meal and improve your health with these ingredients known to boost your immune system. This soup is so good, your family will request it on a regular basis. Freeze a batch for later. I love no cooking nights!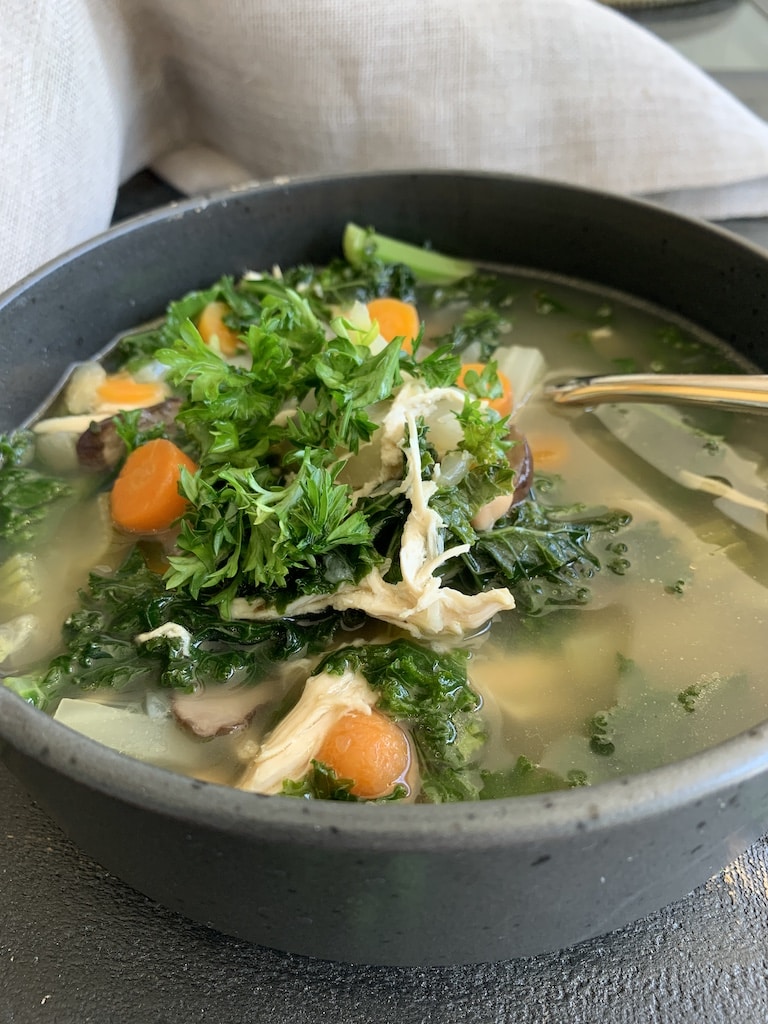 Easy Chicken Stew | Food, Fun & Faraway Places
One of the best dishes I have ever made, this chicken jardinière is incredibly flavorful. Super easy to prepare, this dish will fill your home with a mouthwatering aroma prompting the question - Is it dinnertime yet?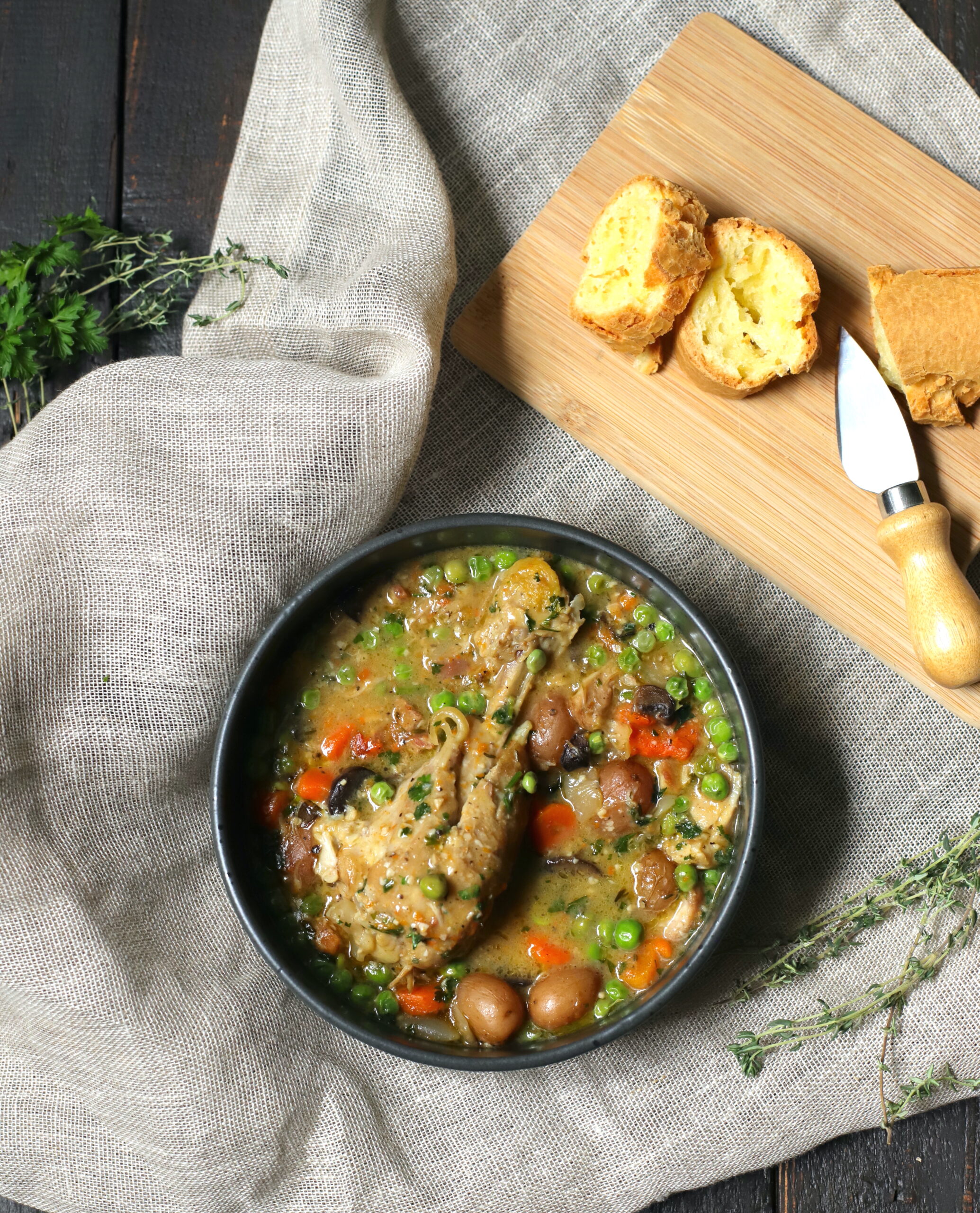 Chicken Pot Pie | Food, Fun & Faraway Places
This easy and delicious chicken pot pie will fill your home with the best aroma! Double the batch if you want leftovers!
Moroccan Chicken Soup | Food, Fun & Faraway Places
With just enough spice to kick it up a notch, this soup is perfect for supper and so good heated up the next day. For those of us counting Weight Watchers points, it's only 3! Bonus!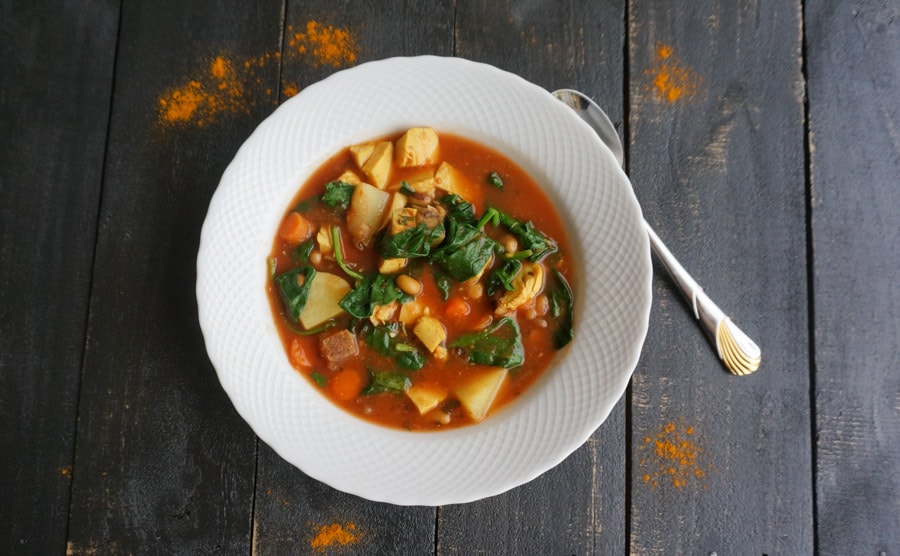 Easy 30-Minute Kale, White Bean, and Chicken Soup | Averie Cooks
Kale is all the rage and with good reason. It's one of the healthiest veggies you can eat. It's absolutely delicious with beans, too.
Slow Cooker Chicken Stew | Yellow Bliss Road
Another recipe for chicken stew in the slow cooker! This way you can change it up now and then.
Autumn Harvest Soup | Food, Fun & Faraway Places
Autumn just screams for soup. Even though I live in Florida now, when it gets chilly, this is one of my go-to soups.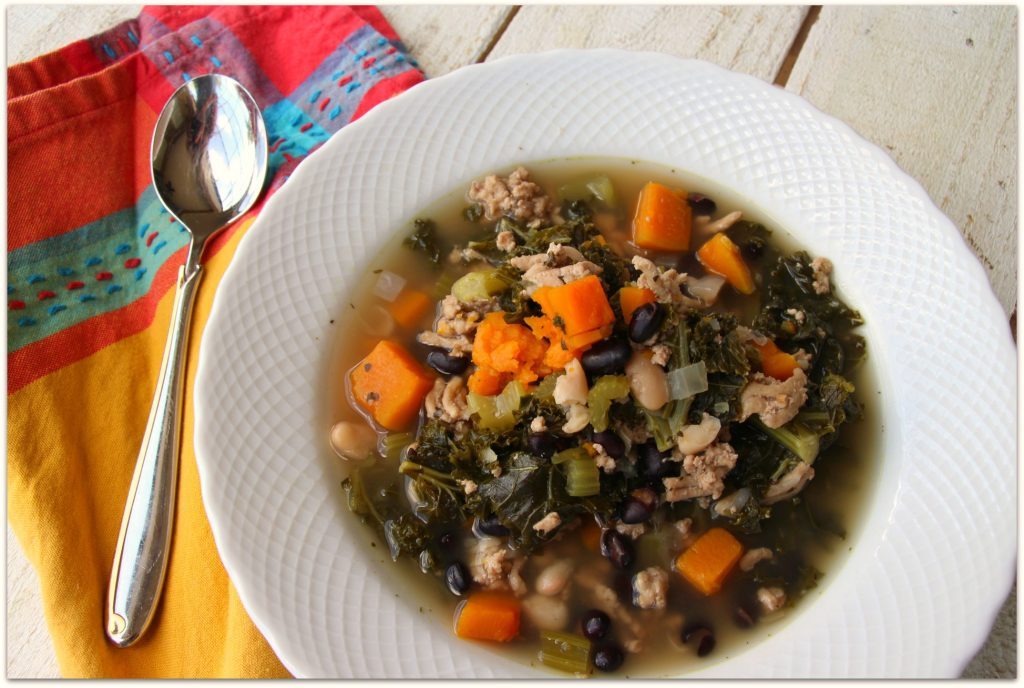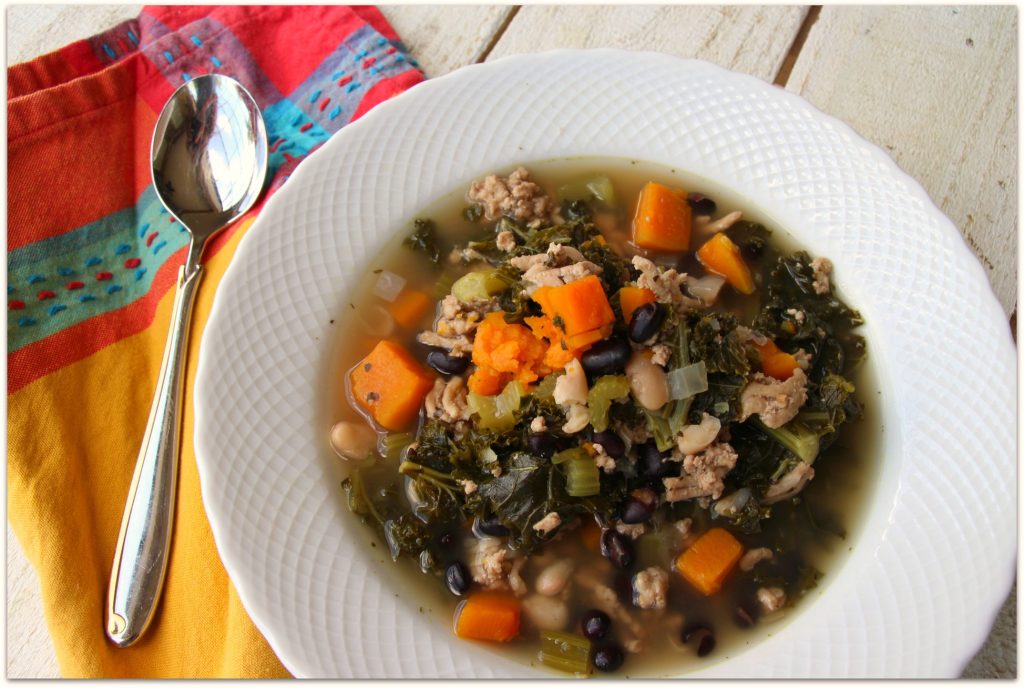 Zesty Mexican Chicken Stew with Sweet Hominy | The Cozy Apron
I don't know why I don't use hominy in stews more often. It really gives this stew a fantastic flavor.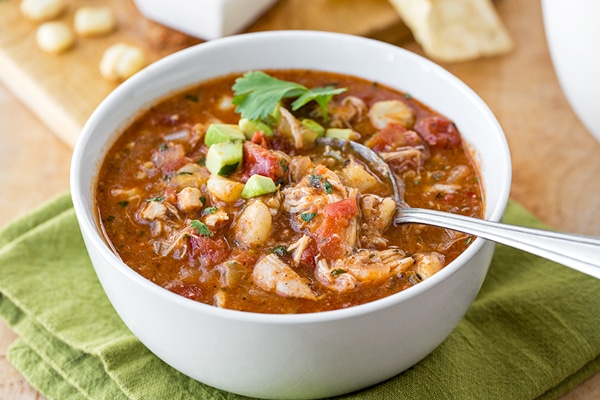 Lemon Rice and Chicken Soup | Jo Cooks | Lemon and chicken go so well together. You're going to want to add this one to your monthly rotation.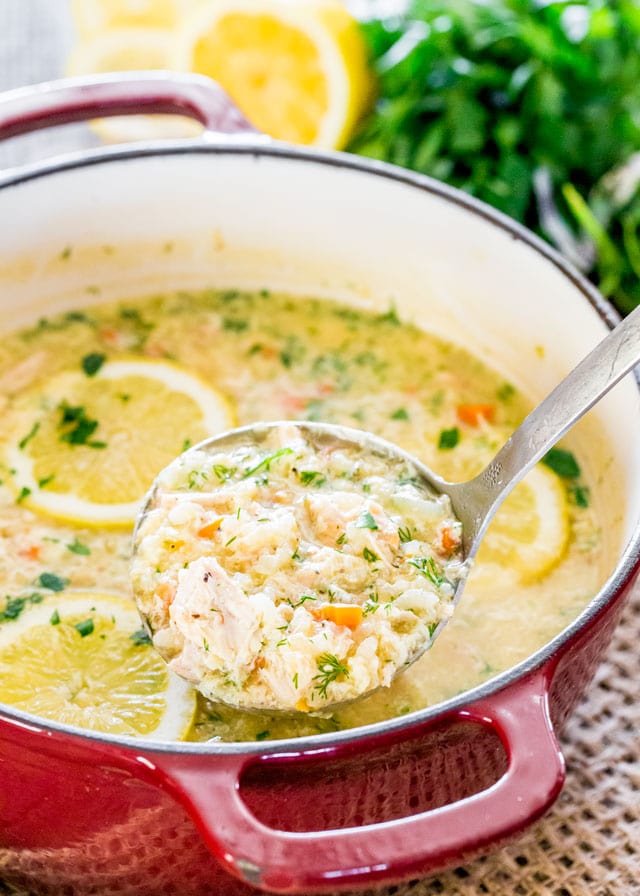 Slow Cooker Salsa Verde Chicken Soup | Chelsea's Messy Apron | I love salsa verde and this recipe combines it with chicken making a masterpiece soup!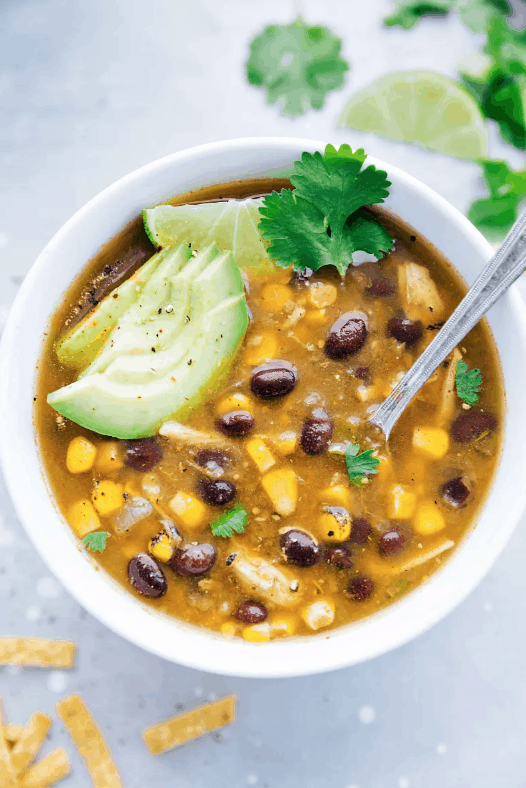 Chicken Sausage Soup | Food, Fun & Faraway Places | The flavors of this soup meld together so well, and it's really hearty. I love the link sausage, but you could use ground chicken or plain shredded chicken or turkey, too.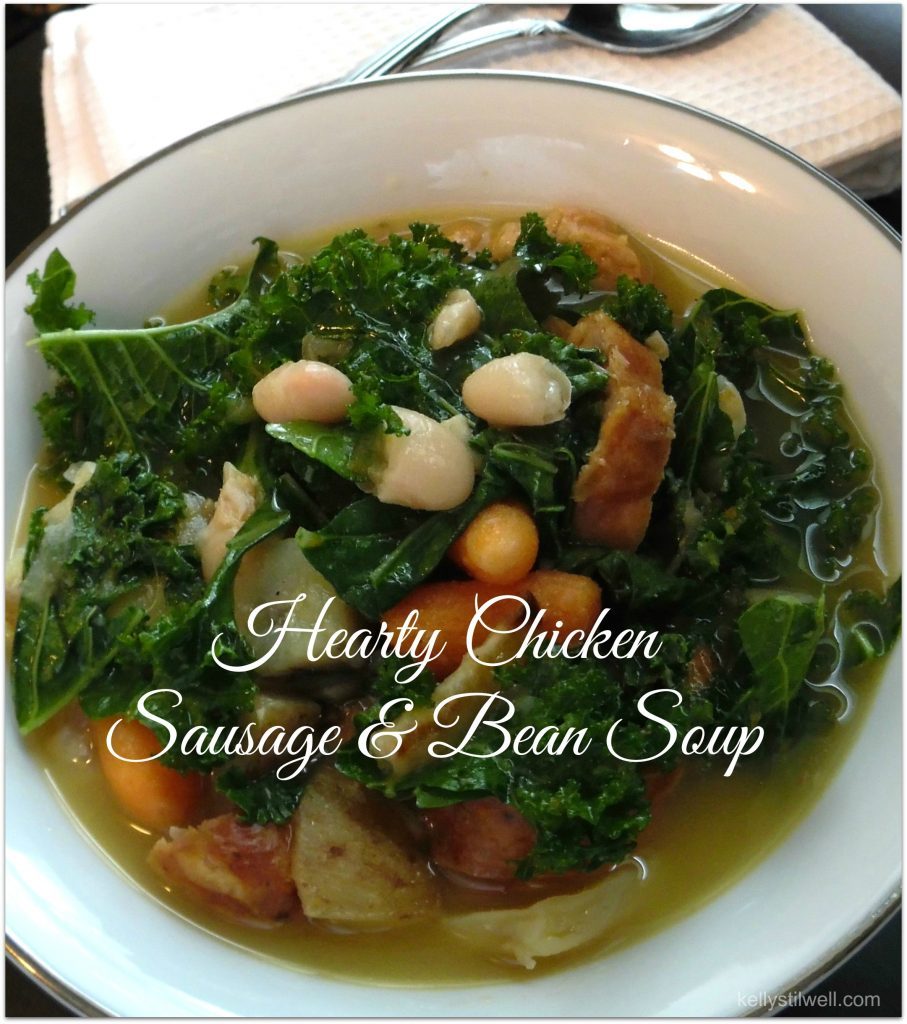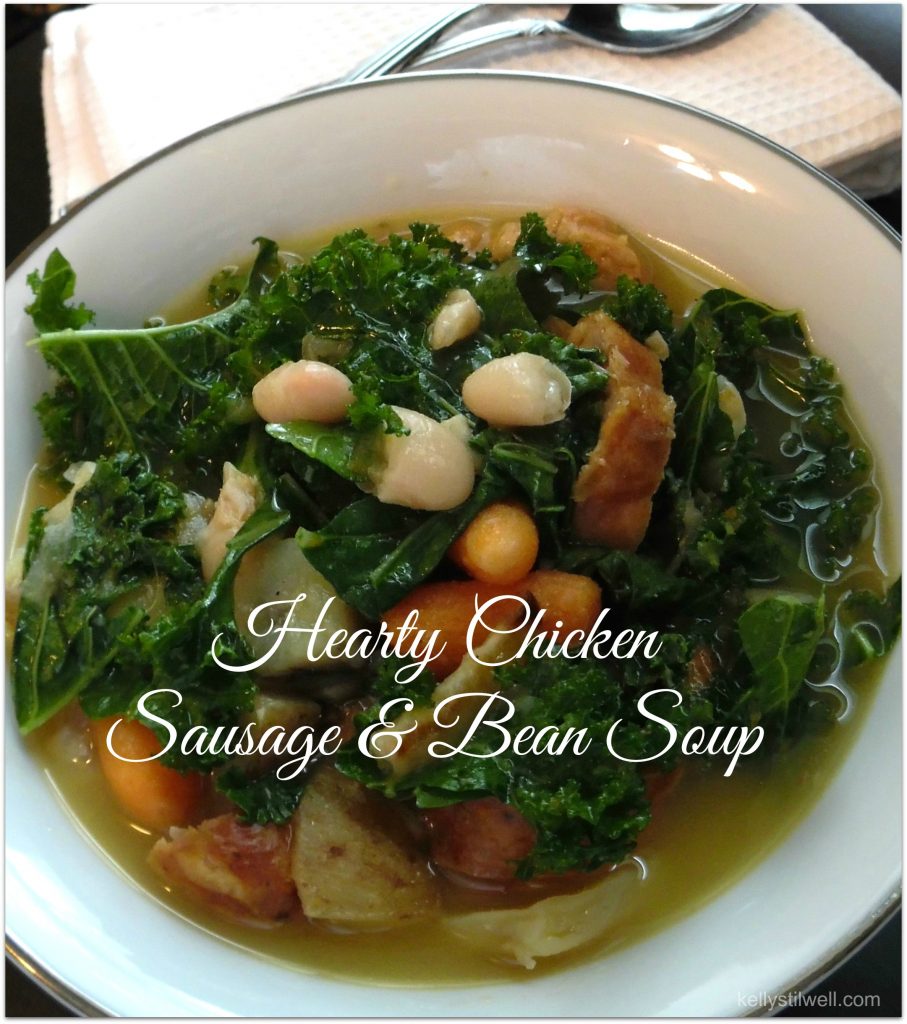 Easy Roasted Poblano & Chicken Soup | Lexi's Clean Kitchen | Who knew clean eating was also delicious! You'll feel so good about feeding your family this healthy meal.
Chicken Tortilla Soup | Food, Fun & Faraway Places | My oldest daughter orders chicken tortilla soup whenever it's on a menu, so I make it at home. It's delicious and typically healthier than the versions she orders in restaurants.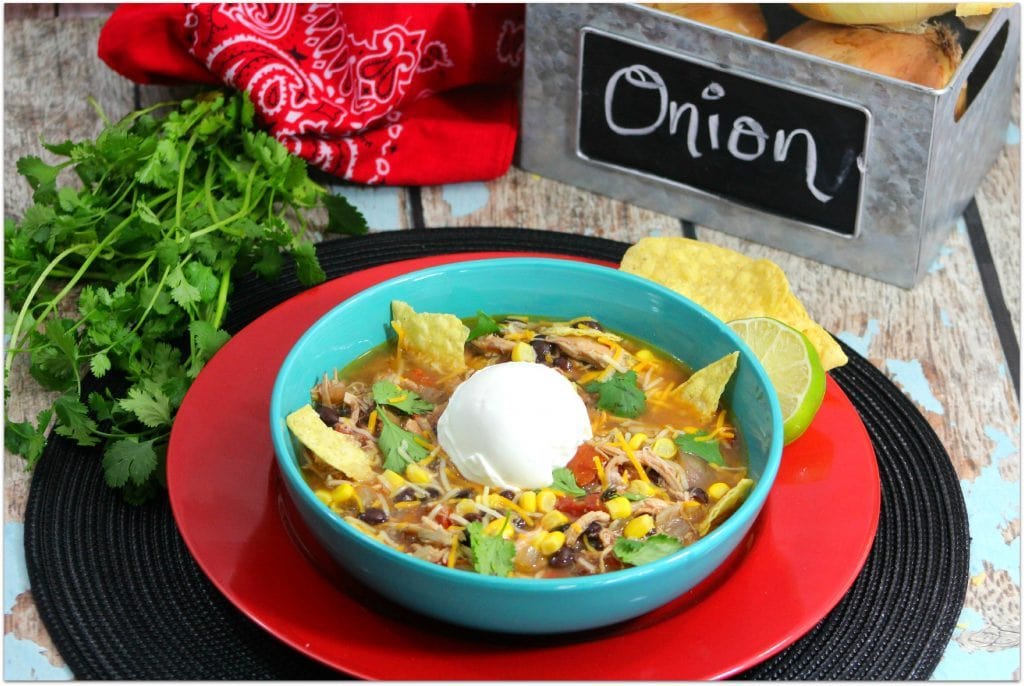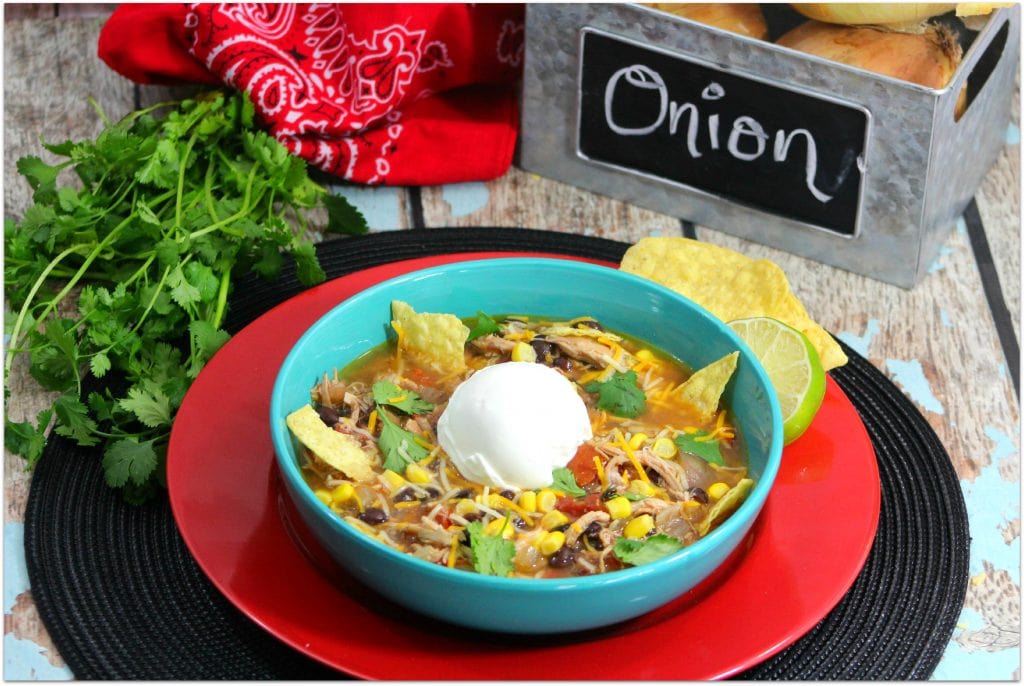 Connect with Food, Fun & Faraway Places on Social Media!
Pinterest | Twitter | Facebook | Instagram
Tips for perfect chicken soups and stews
Some chicken soups and stews are just screaming for greens, and they add fiber and other nutrients as well as flavor. Add kale or spinach to a cup of the soup before adding to the whole pot to see how you like it. Check out this list of hearty soup recipes.
Make your own broth or if you're in a hurry, buy bone broth or stock. It gives the soup a heartier flavor.
Double the recipe and freeze it for later. I love making life easier.
Dark meat is more flavorful than white meat. If you're watching calories, use half dark and half white just to add flavor.
Use turkey to switch things up!
Please let me know your favorites of these chicken soups and stews. If you're looking for other chicken recipes, this cast iron chicken is wonderful.
If you're on the Weight Watchers plan, check out these chicken Weight Watchers recipes with points values.