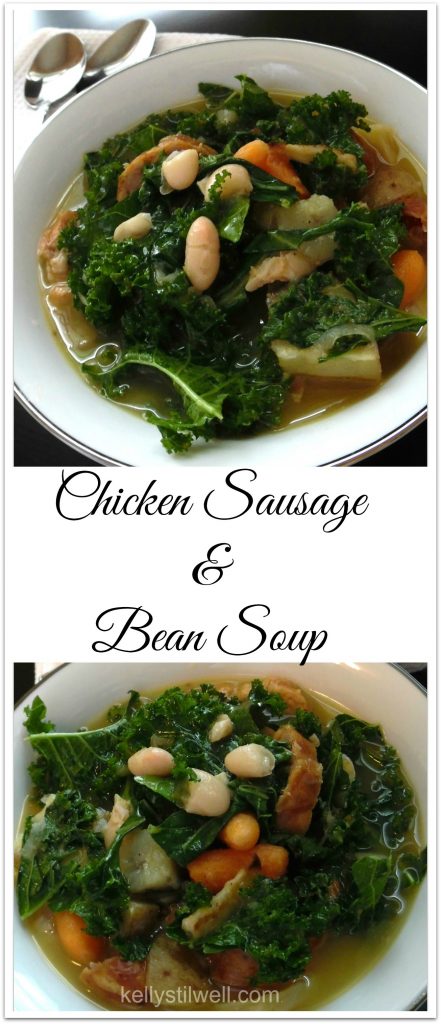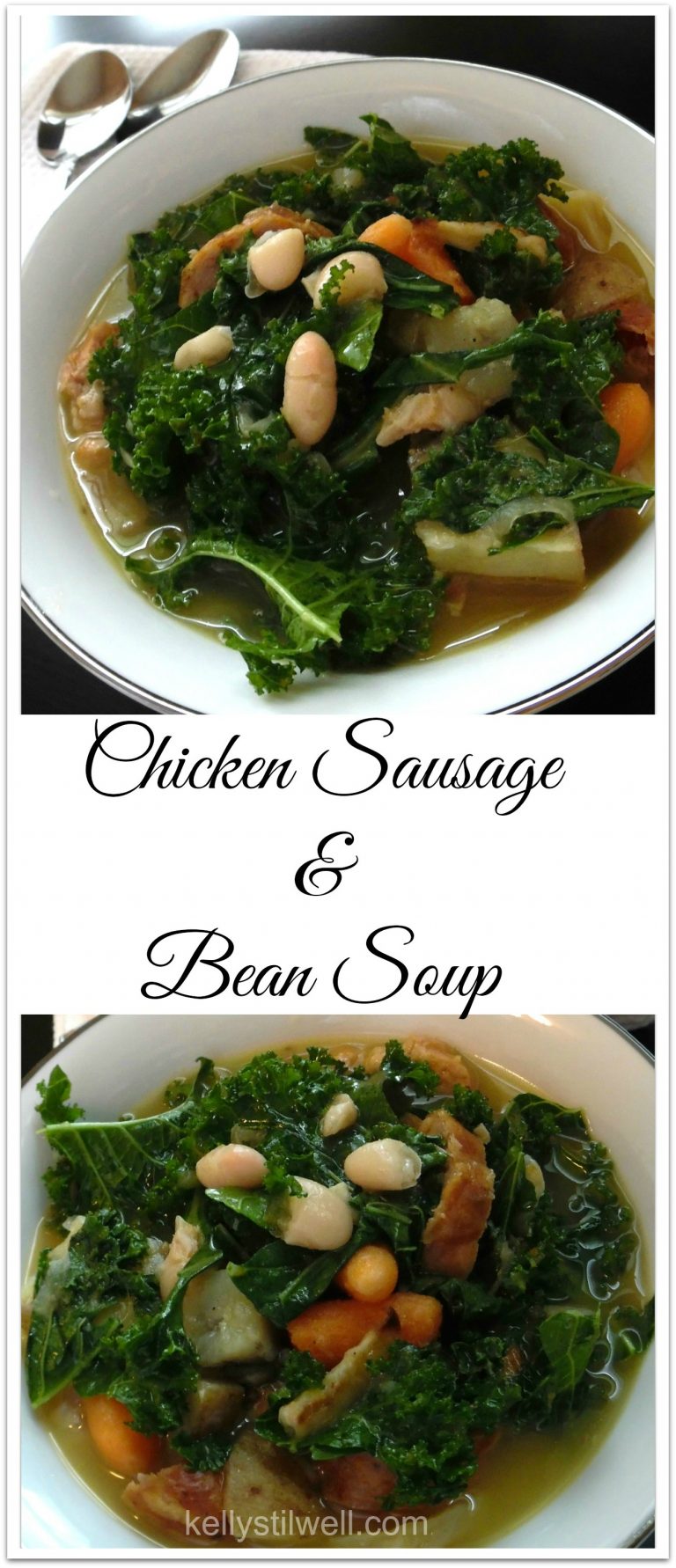 Doesn't a bowl of hearty chicken sausage and bean soup just sound so good? When it's a cloudy, rainy, damp day here in the Sunshine State, I like to make a big batch of homemade soup. But not just any kind of soup; it has to be thick and hearty, it has to have a bunch of vegetables and beans, and I always make it with my one "special ingredient" to give it depth and amazing flavor… the rind from a large wedge of aged parmesan cheese. Mmmmm…. Nothing else gives it that umami flavoring!
The funny thing is… I don't always wait to have a rainy day to make this soup. I make it throughout the year. Even on the hottest of summer days (my family likes the A/C on frigid so if I'm cold, I'm making soup!)   It's just such a comforting meal. Soup with Salad. Soup with Bread. Or just a cup on it's own. It makes me feel warm inside. That "taken care of" feeling just wraps around me. And who doesn't love having a big pot on the stove simmering away, teasing you with the savory smell, just pulling you in enough to start craving it before it's even dinnertime?
Try this recipe and let me know what you think. Remember: Don't leave out the parmesan rind! It pulls it all together! You won't cook another pot of soup without it once you try it!
HEARTY CHICKEN SAUSAGE and BEAN SOUP
Ingredients
1 Organic Fennel Bulb – sliced & chopped into bite sized pieces
5 Organic Carrots – sliced & chopped into bite sized pieces
½ Organic Yellow Onion – sliced & chopped into small pieces
3 Organic Garlic cloves – minced
4 Organic Russet Potatoes – cut into bite sized pieces
Salt & Pepper
½ Stick Butter – cut into squares
1 Package Organic Chicken Sausage
4 Cups Organic Chicken Stock
1 15.8 oz Can of Organic White Northern Beans – rinsed well
1 Large Bunch Fresh Organic Kale – ribs removed & leaves torn into small pieces
1 Parmesan Rind
Directions
Pre-Heat oven to 375.   Place all vegetables (except Kale) in large pyrex dish. Season with S&P and place butter squares around.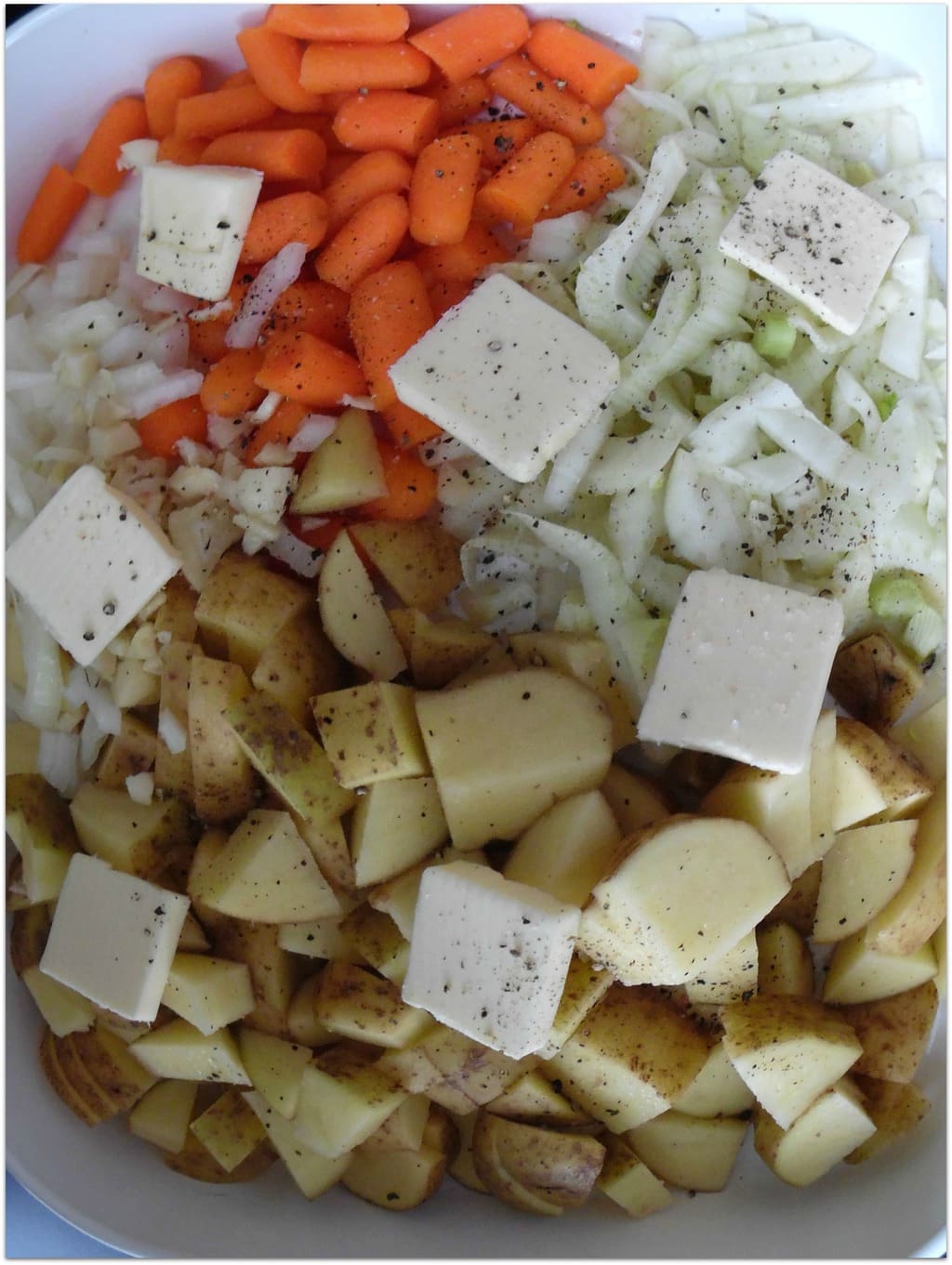 Roast for about 45 minutes; stirring occasionally.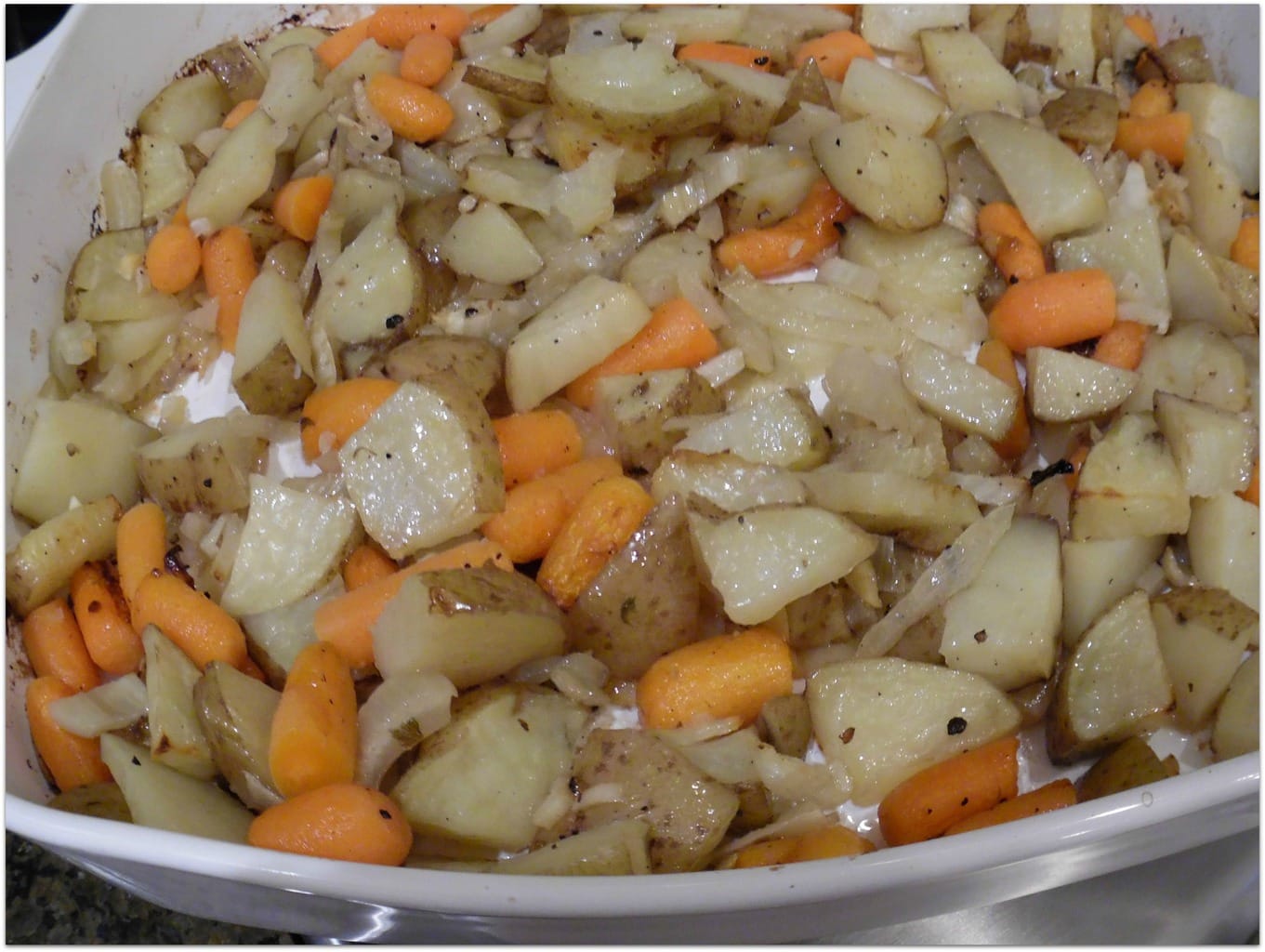 With the oven still at 375, place sausage links on baking tray. Cook on top rack for 45 minutes until cooked through and well browned. Let cool a few minutes and cut into bite sized pieces.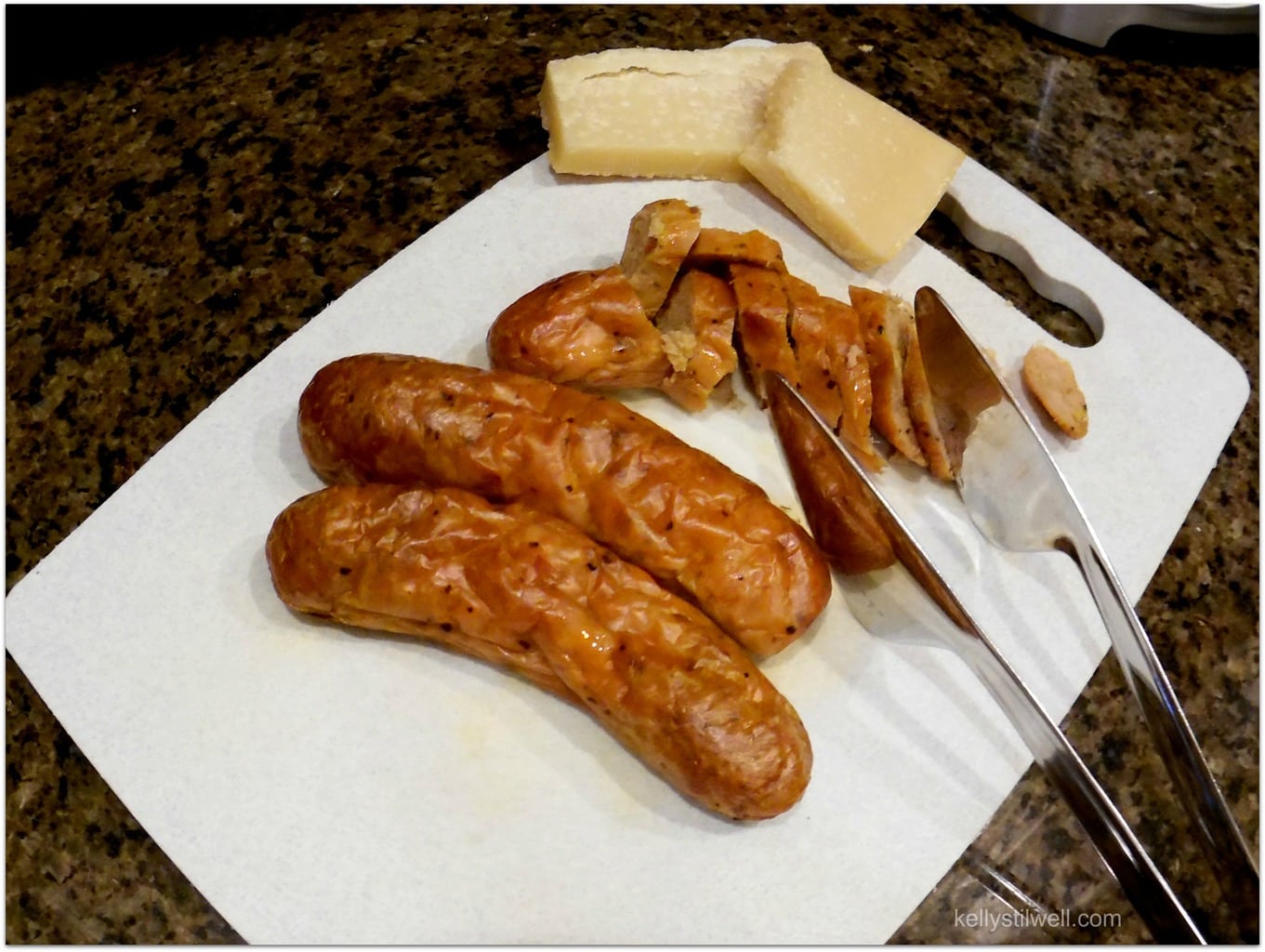 In stockpot, on medium heat, add the roasted vegetables and the sausage. Stir to combine. Add the rinsed beans, the Parmesan Rind and stock and bring to a boil. Lower the heat to low and simmer for 10 minutes. Stir in the Kale and cook until wilted. (Be careful not to serve the rind of cheese (unless you divide it evenly… I did that once and it started a fight over who got it! No joke! It's seriously addicting!)
Serve with a hearty baguette or these Cheddar Bay Biscuits and a robust Pinot Noir wine.
Serves: 4
This post was written by contributor Jacqui McGovern.