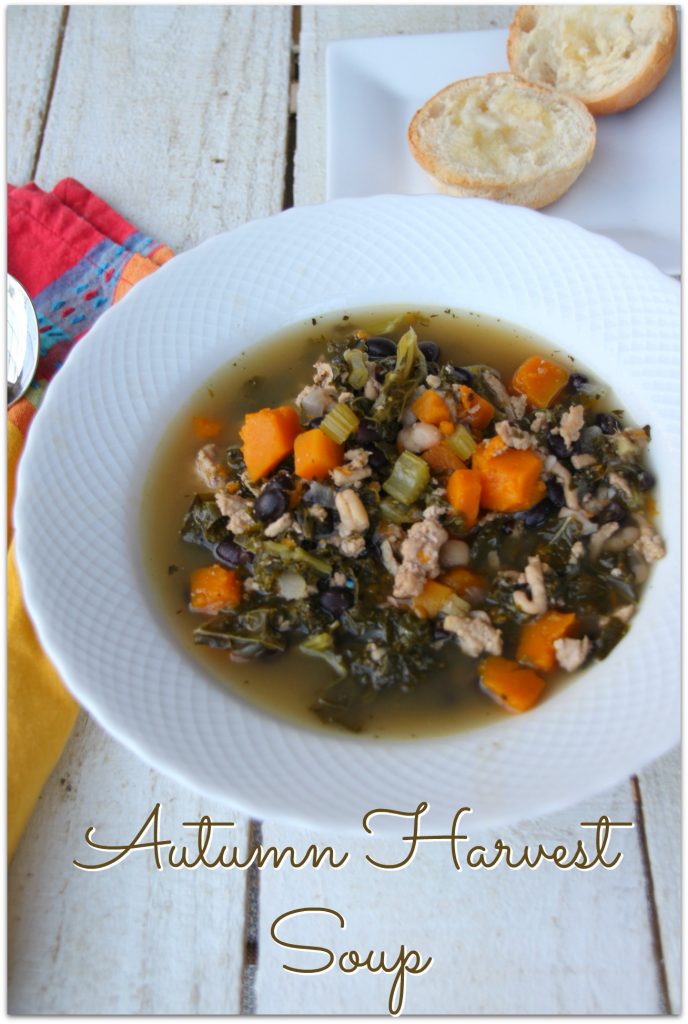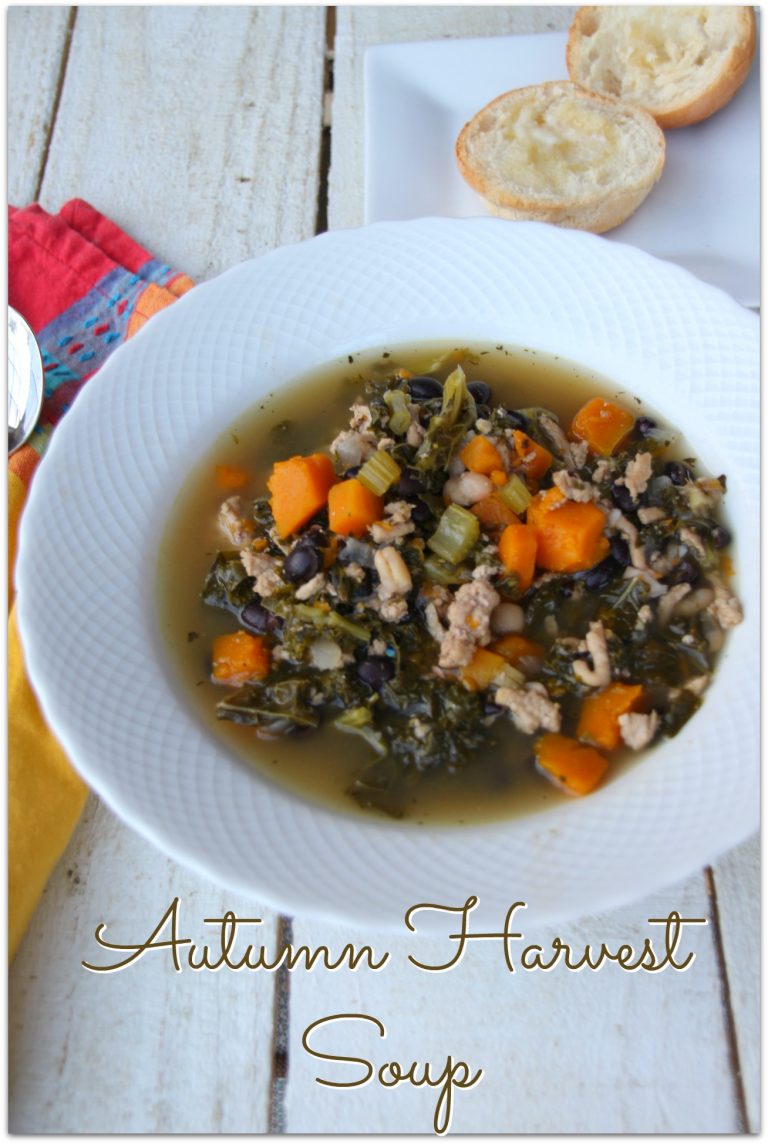 I've been itching to make an Autumn harvest soup. As I've shared before, I'm from Maryland, transplanted to Florida. I love the Florida weather. We moved to get away from the ice and snow, and we've never looked back. But, there is something inside me that yearns for a little fall this time of year.
I'm on Pinterest every day, and I've saved so many delicious looking recipes for fall soups, but just never get around to it. Today was the day I finally chose one of those recipes. Autumn vegetables are so good, and though it's still pretty hot here on the gulf coast, I've got a big pot of soup simmering away. The house kind of smells like Thanksgiving, and we're all eager to dig in!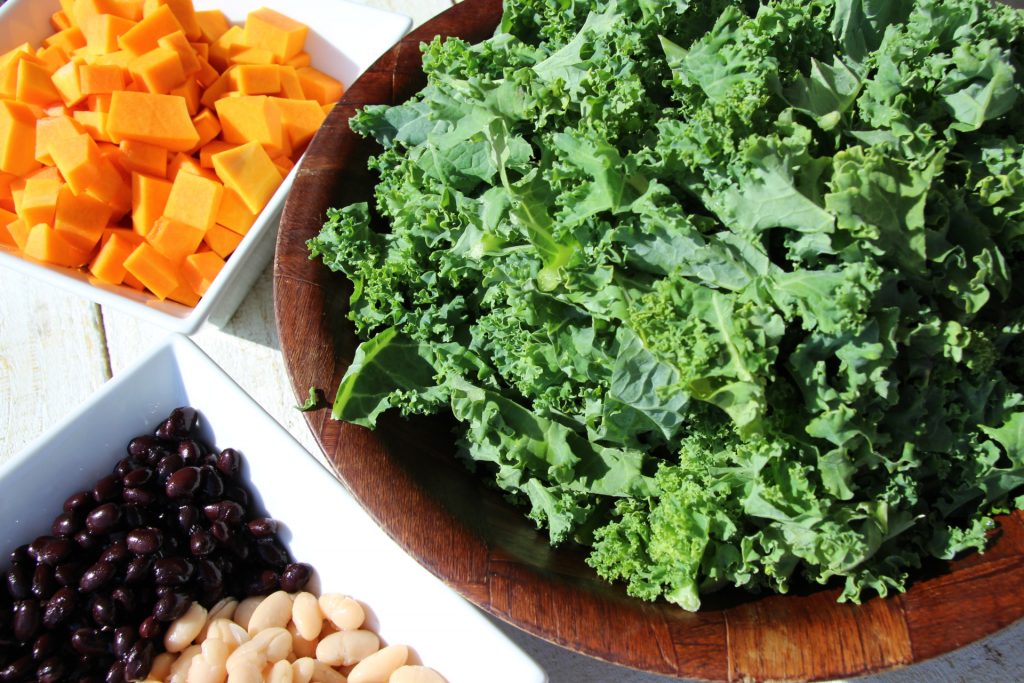 This soup is pretty easy to make, but there is some prep to do. I usually change my clothes for cooking, but today I just threw an apron on. If you've been a reader for any length of time, you probably know I can make a mess like nobody's business, so I've learned to prepare with an apron! Even though my clothes were protected, I still managed to splatter myself with the liquid from the black beans when I was draining them. These things only happen to me! And on my favorite apron.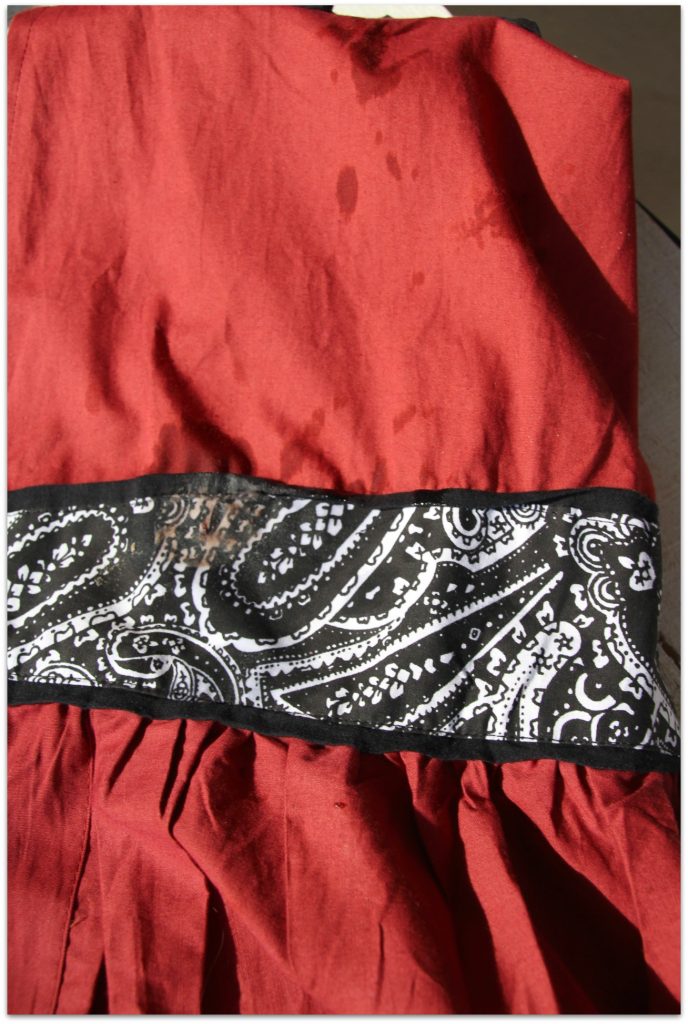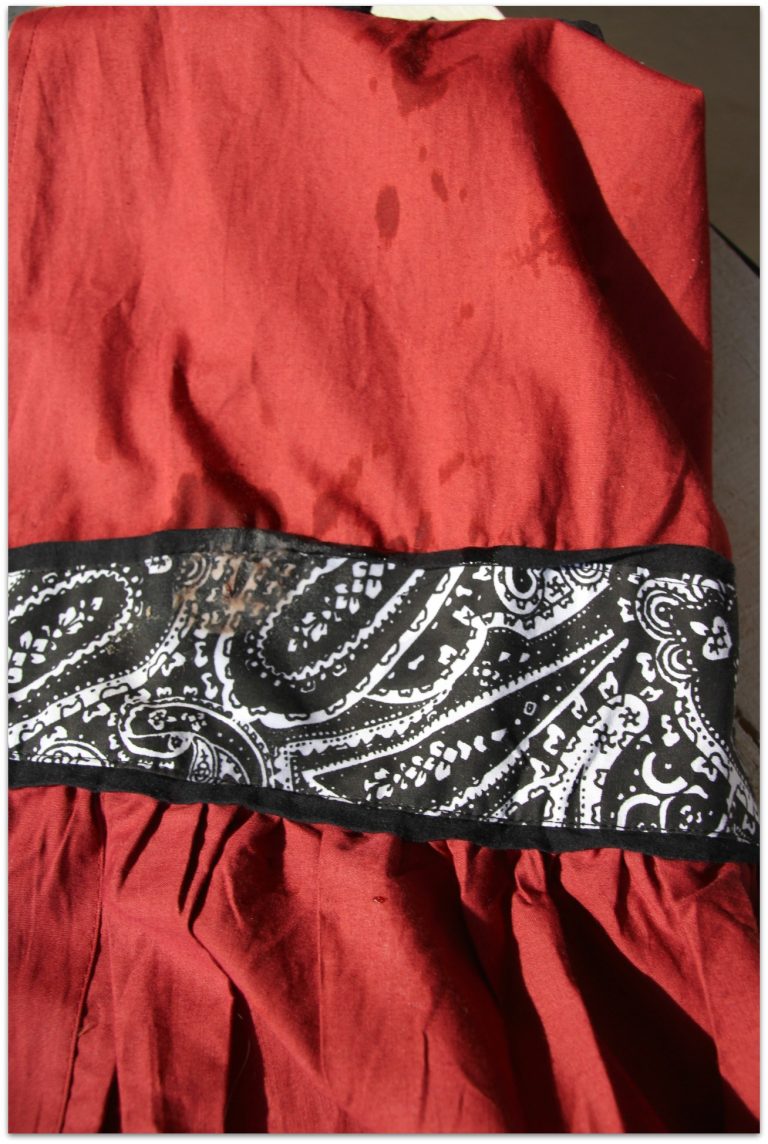 Not to worry! I just finished up the soup and tossed my apron into the wash with Clorox 2®, paired with my favorite detergent.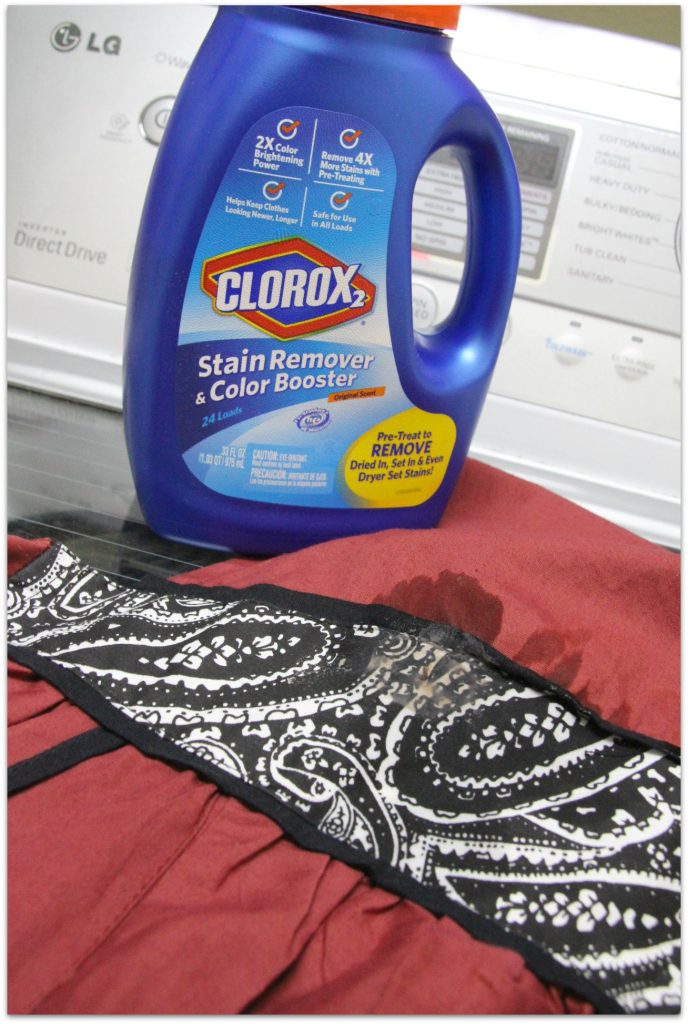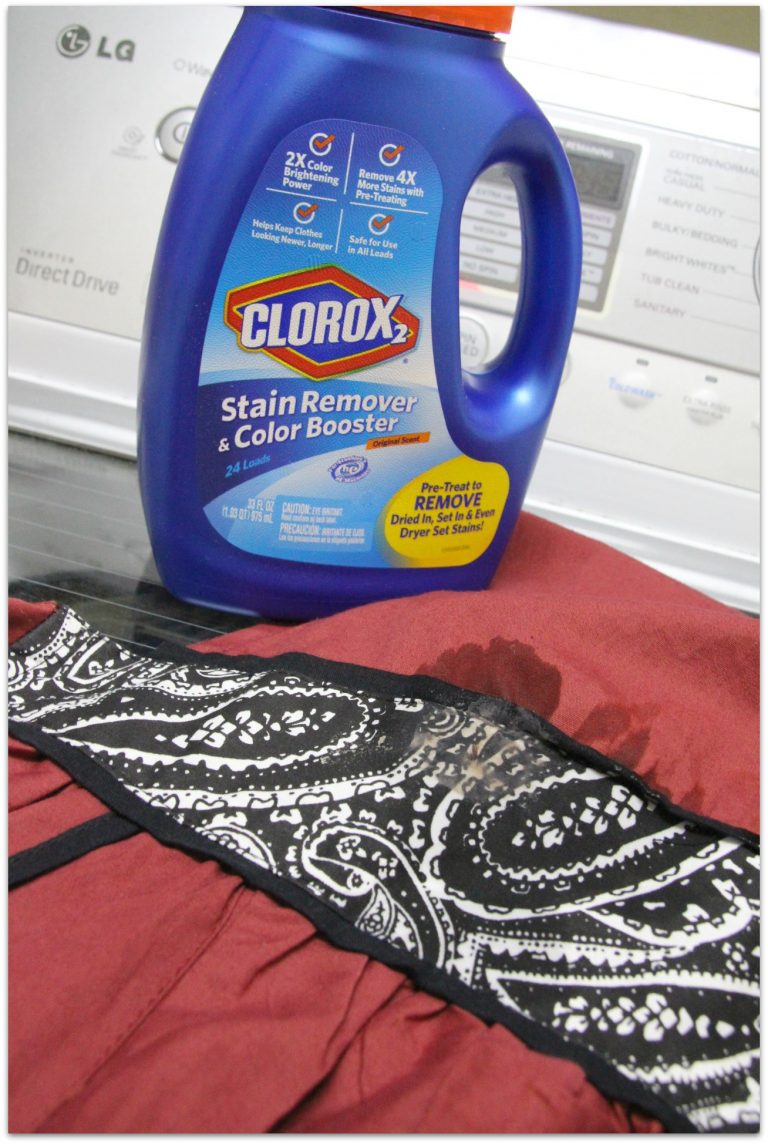 Adding Clorox 2® means I can remove four times more stains than using detergent alone. Whether you're starting your holiday baking, working on a fall DIY project, bringing in those autumn veggies, or just making dinner, you can feel confident you won't have to worry about stains like:
Crayons
Grass
Ballpoint ink
Clay/dirt/outdoor soil
Make Up
Stickers (sticker stains)
Berries
And it does a great job whitening clothes!
For more stains and inspiration, visit the myStain app
Sometimes to get more out, you have to get real about what's not working. Pre-treat stains with Clorox 2® Stain Remover & Color Booster to get more out of your laundry. It removes four times more stains than detergent alone. The Clorox 2® Stain Remover & Color Booster Liquid can be used with both standard and High-Efficiency washing machines. And remember, Clorox 2® also gets out those set-in stains, even those that have already run through the dryer!
Pre-Treat to Remove Tough Stains:
For best results, apply the product directly to stains.
Rub in gently and set for 5–10 minutes. Do not allow to dry on fabric.
Wash as usual with Clorox 2® product and your favorite detergent.
My apron came out perfectly spotless!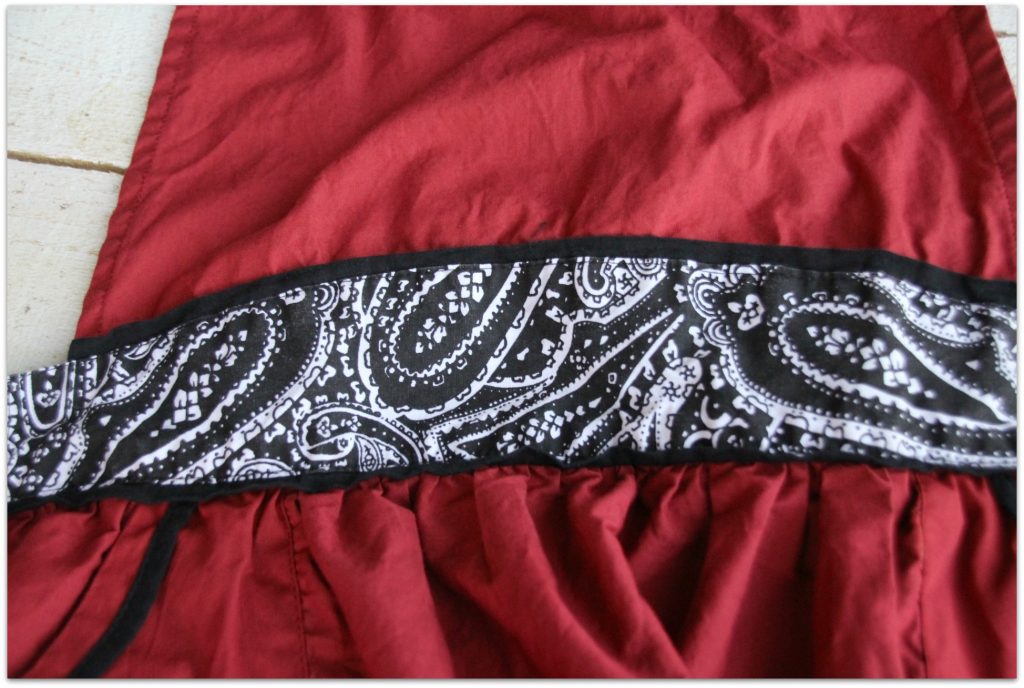 Ready for that soup recipe? Enjoy! It's even better with Cheddar Bay Biscuits for dunking!
Autumn Harvest Soup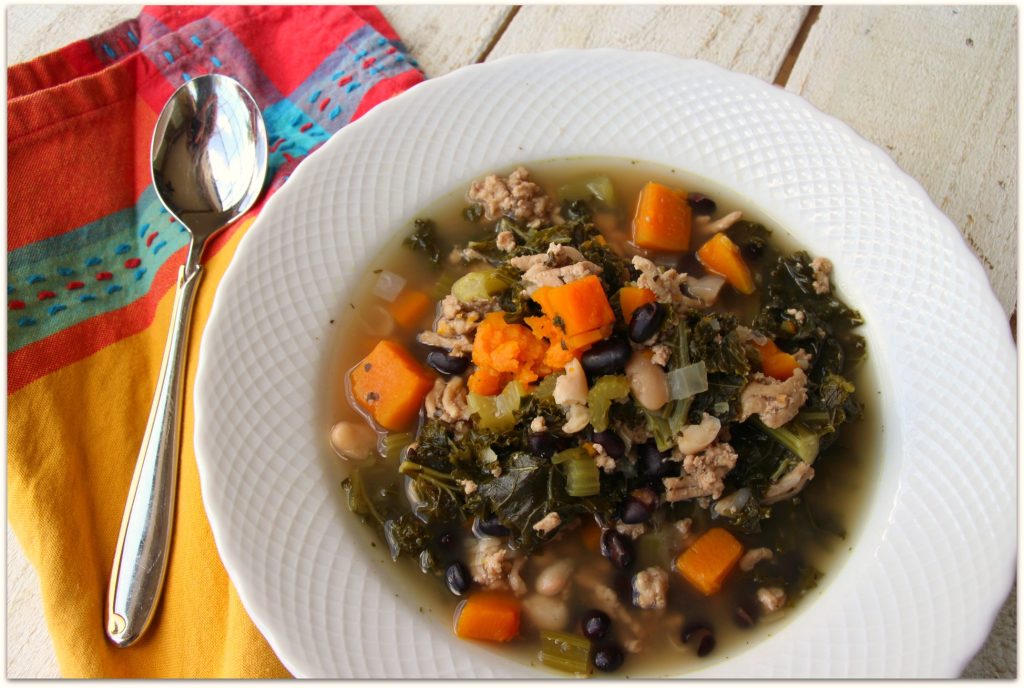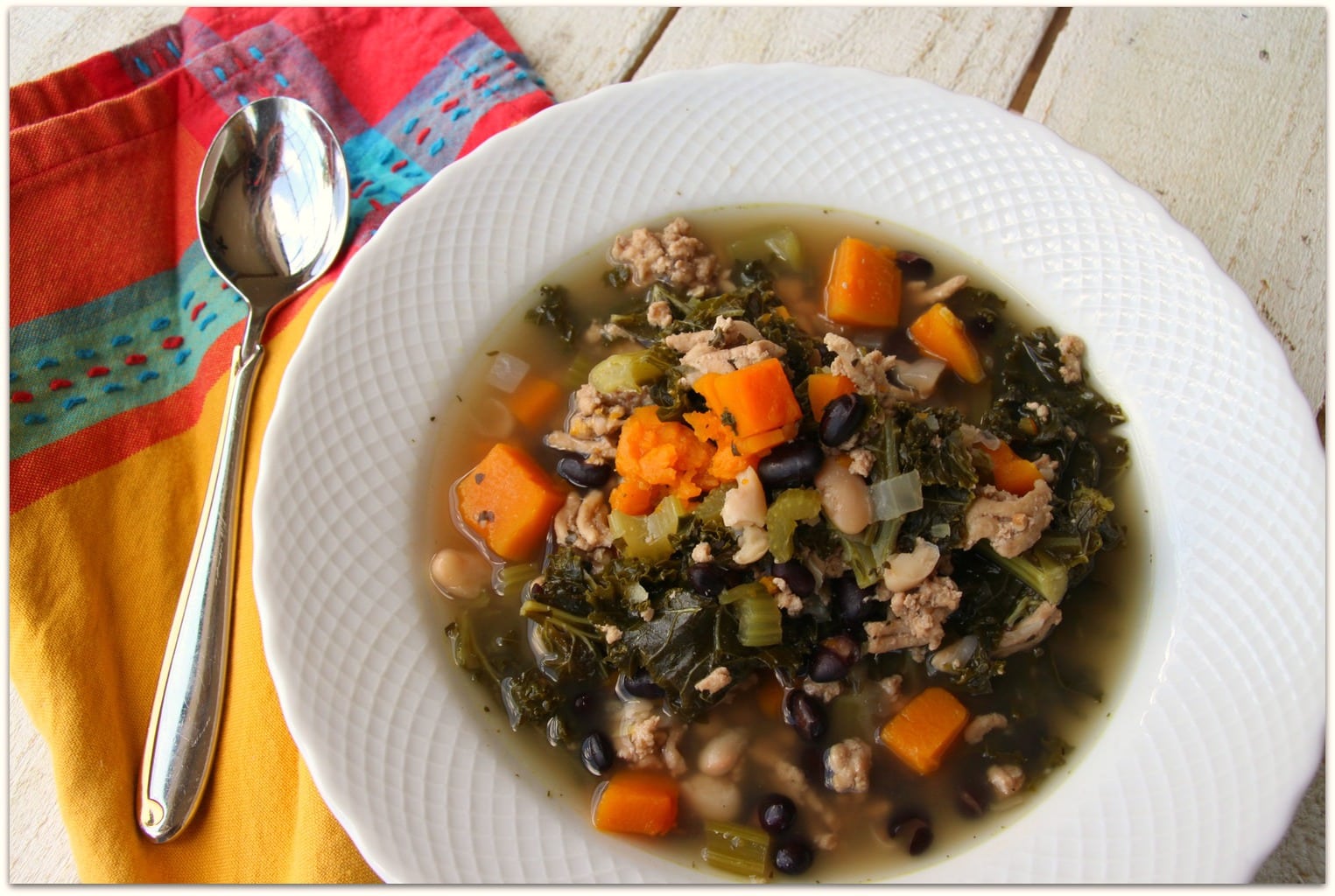 Ingredients
2 pounds ground chicken (or omit for vegetarian version)
2 cups red onion, diced
2 cups celery, including leaves, diced
6 cups butternut squash, cubed
6 cups fresh kale,chopped
15 oz can great northern beans, drained and rinsed
2 15 oz cans black beans, drained and rinsed
1 1/2 Tbs garlic, minced
1 Tbs fresh ginger, minced
2 32 oz containers vegetable broth
2 tsp dried thyme
2 tsp dried basil
1 tsp cumin
3/4 tsp fresh ground sea salt
1/2 tsp fresh ground pepper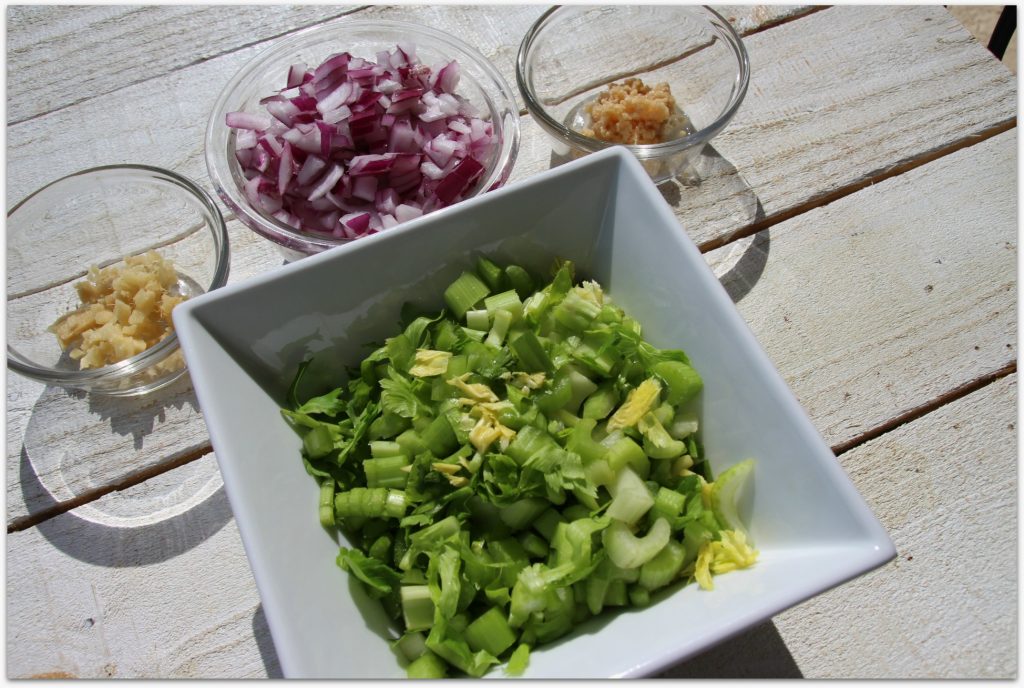 Directions
Sauteé chicken, onion, celery, garlic, and  ginger in a large soup pot until onion and celery are soft.
Add broth, butternut squash, kale, and beans.
After 3 minutes, add thyme, basil, and cumin.
Bring to a boil.
Cover pot and reduce heat to low, simmering for 30 minutes.
Season with freshly ground salt and pepper.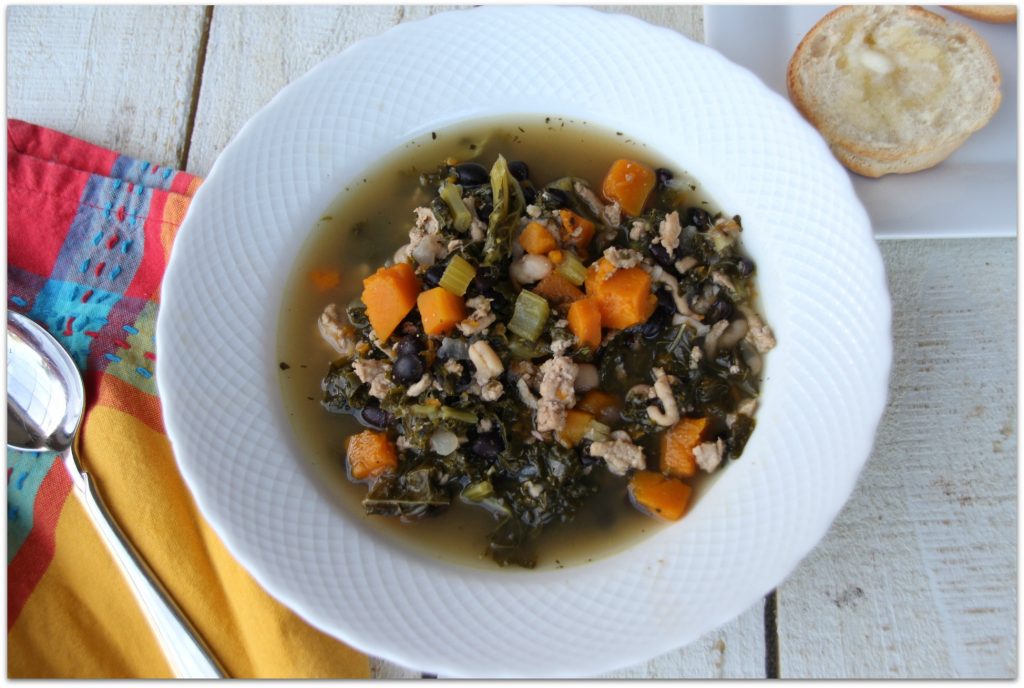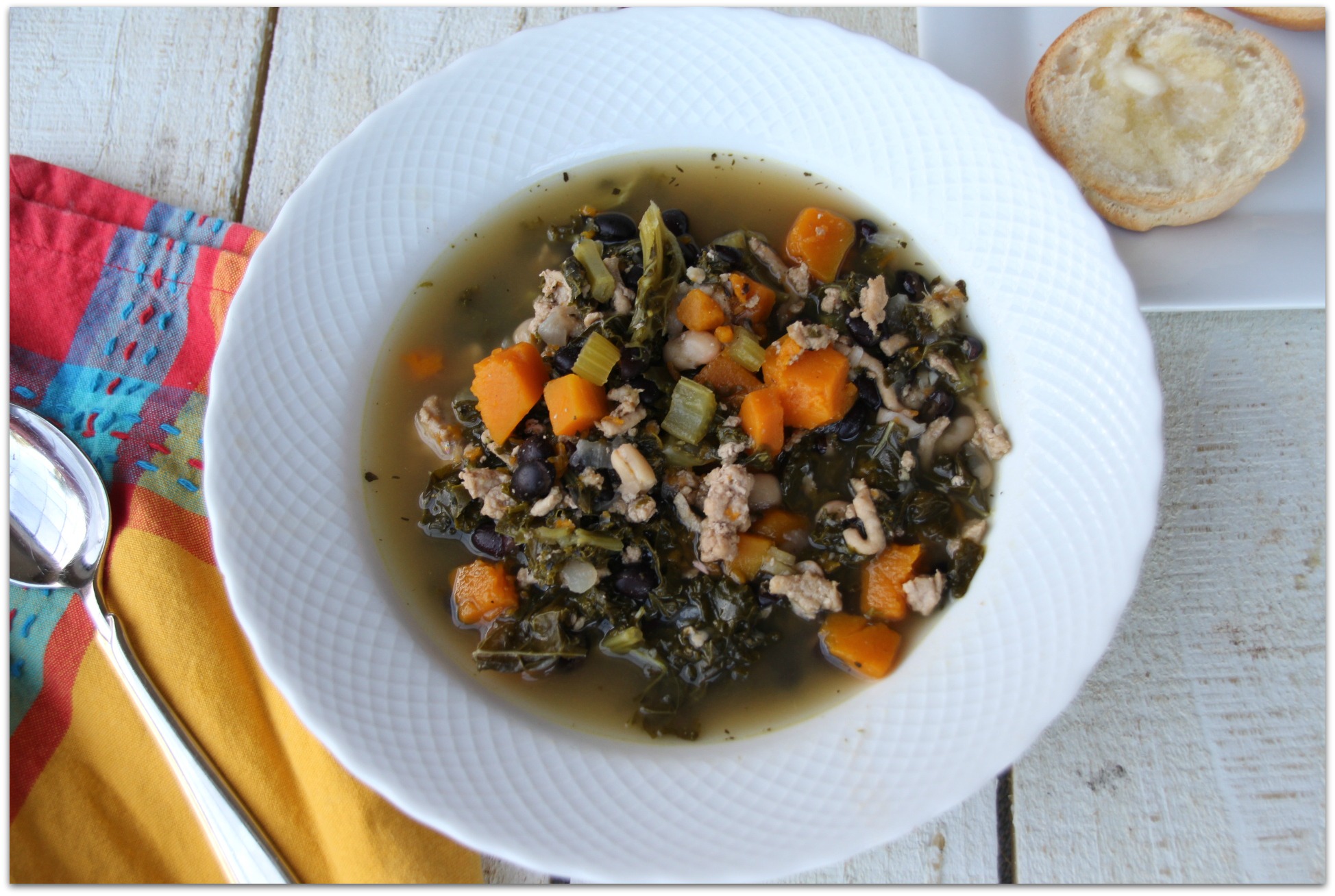 This soup is so delicious, I don't know why I procrastinated so long. We can't wait to eat the leftovers for lunch!
What do you have saved on Pinterest that's on your to-do list? A recipe? A DIY project? Share in the comments.
I am participating in a VIN campaign for Clorox® . I am receiving a fee for posting; however, the opinions expressed in this post are my own. I am in no way affiliated with Clorox® and do not earn a commission or percent of sales.