I've searched high and low to find the most delicious soup recipes that are perfect for cooler weather. Once the leaves start to fall and the temperatures start to drop, it's time to put on a big pot of soup!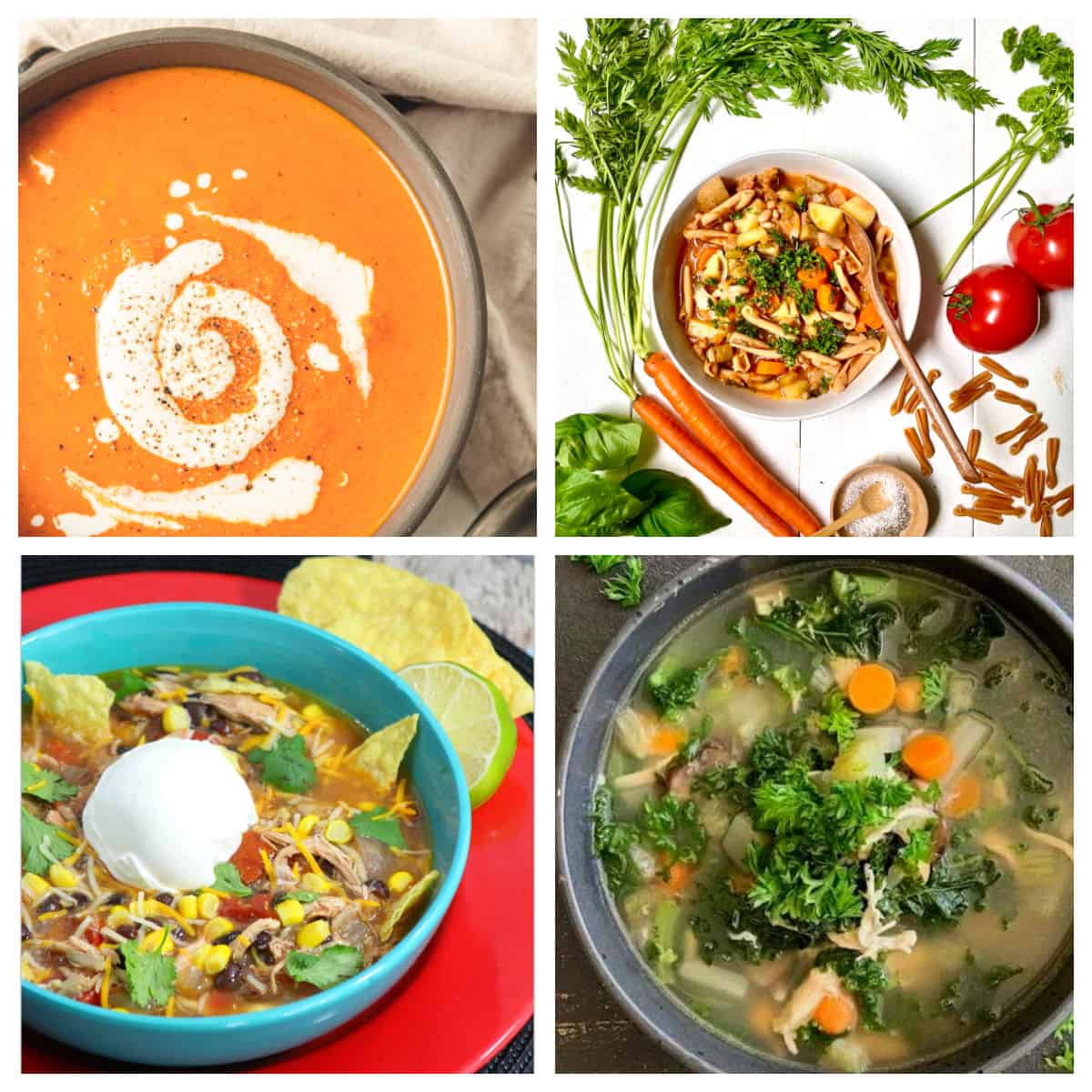 There's nothing better to warm up our bodies, and I love the way my house smells when soup is simmering on the stove.
I also love how easy it is to make a pot of soup, and that it typically lasts a couple of days. And you have a lot to choose from in this roundup of the best soup recipes for fall, or any time of the year.
Warming up a bowl of soup the next day for lunch is so simple, and I don't have to think about what to feed my family. Anytime there are leftovers we can eat again, I consider it a win! Can I get an Amen?
Whether you're looking for a vegetable soup recipes like Minestrone or prefer soup recipes with chicken like the Moroccan chicken soup, there is something everyone will love in this roundup of hearty soup recipes!
And for extra fun, serve it up in these adorable bowls. If you have kids, I can promise they will be calling dibs on colors!
Enjoy, and take a minute to let me know which of these top-rated soup recipes is your favorite by leaving a comment below!
If you loved any of these recipes, please give it a 5-star rating on the site where it is posted! That's how a recipe is shown to more people. Thank you!
Best Soup Recipes for Any Time of Year
These Cheddar Bay Biscuits would be the perfect accompaniment to any of these soups or one from this list of hearty soup recipes! You're welcome!
And for dessert, you've got to try this Strawberry Rhubarb Pie!
And for those who are on Weight Watchers, check out these Fix It and Forget It recipes that work with Points!
Love this post? Pin it so others can see it, too! Thanks for sharing!