I've searched high and low to find the best soup recipes perfect for cooler weather. Once the leaves start to fall and the temperatures start to drop, it's time to put on a big pot of delicious soup! There's nothing better to warm up our bodies, and I love the way my house smells when soup is simmering on the stove.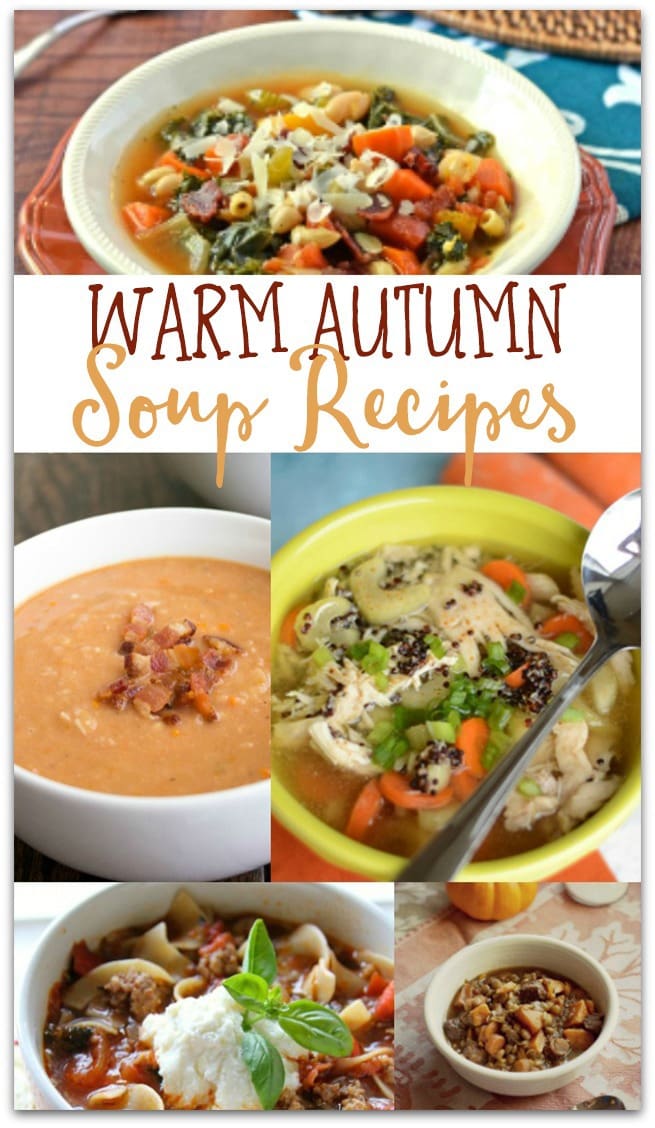 I also love how easy it is to make a pot of soup, and that it typically lasts a couple of days. And you have a lot to choose from in this roundup of the best soup recipes for fall, or anytime of the year.
Warming up a bowl of soup the next day for lunch is so simple, and I don't have to think about what to feed my family. Anytime there are leftovers we can eat again, I consider it a win! Can I get an Amen?
Whether you're looking for a vegetarian option like Minestrone or prefer a heartier stew like Sausage Lentil Sweet Potato soup, there is something everyone will love in this roundup of best soup recipes! And for extra fun, serve it up in these adorable bowls. If you have kids, I can promise they will be calling dibs on colors!
Enjoy, and take a minute to let me know which is your favorite in the comments!
Best Soup Recipes for Fall
One Pot Italian Pasta Soup – Food, Fun & Faraway Places
This creamy deliciousness actually has no cream! Parmesan cheese makes it rich and flavorful, without the extra calories and fat from heavy cream. You will LOVE this soup!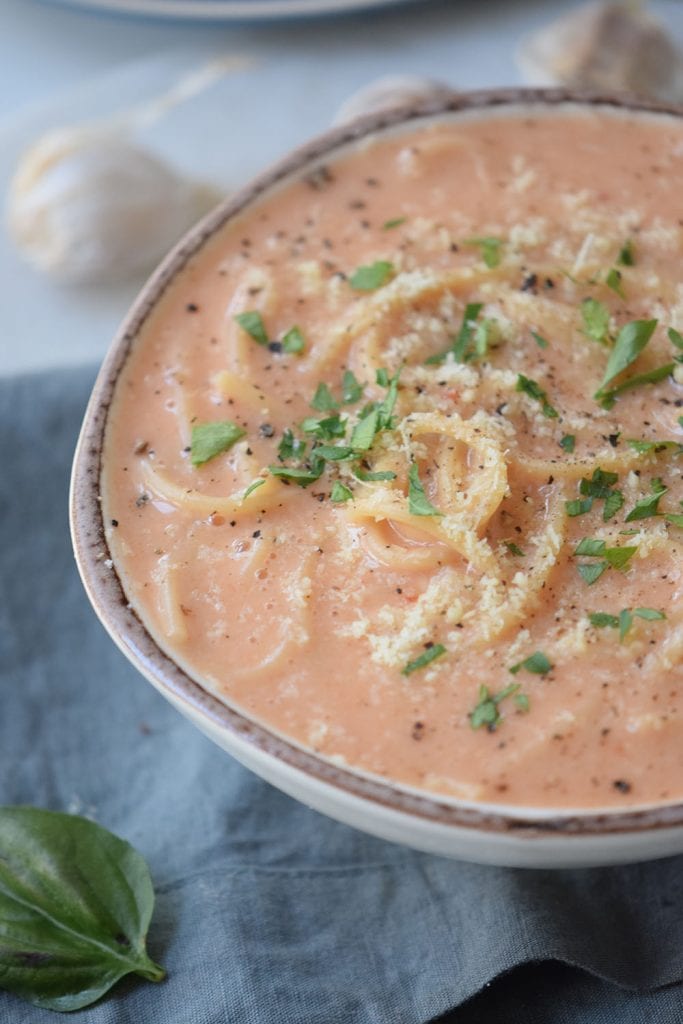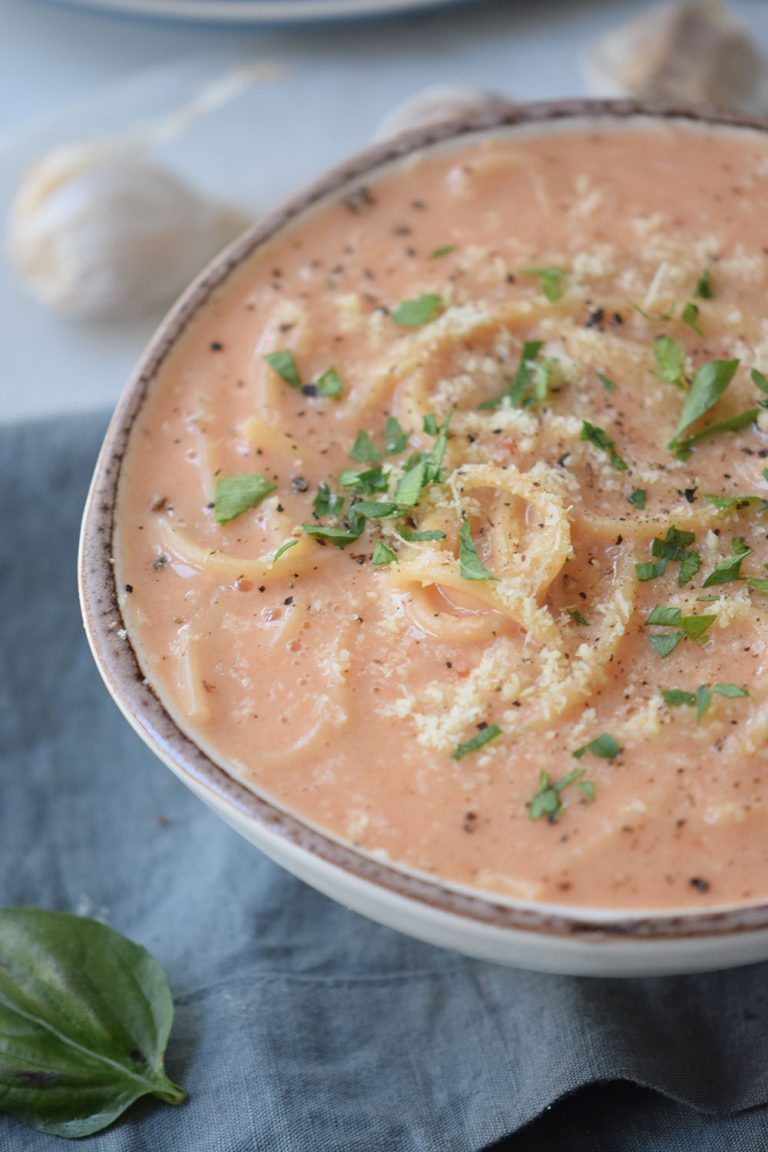 Minestrone Soup with Butternut Squash, Kale and White Beans – Well Plated
Inspired by a farmer's market, this fall soup is filled with abundant healthy, hearty veggies. For protein, this soup is abundant in white beans, making it a fulfilling and well-rounded autumn soup!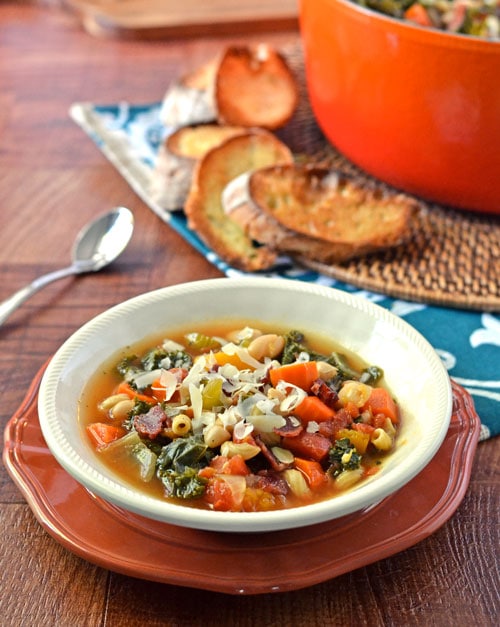 Copycat Panera Autumn Squash Soup Recipe – Cincy Shopper
With over 100K pins on Pinterest, this copycat recipe is sure to be a family hit! It was adapted from Panera's autumn squash recipe. It is a must try this fall!
Chicken Tortilla Soup – Food, Fun & Faraway Places
This is my oldest daughter's favorite soup. We all love Mexican, and it's another easy recipe you can have on the table quickly on those busy nights.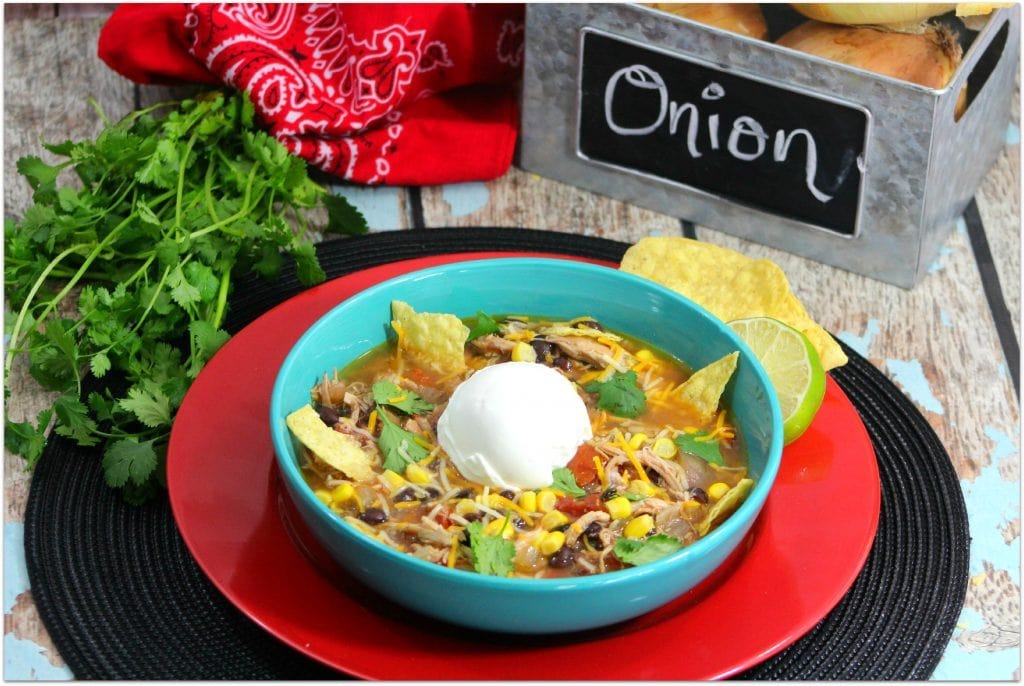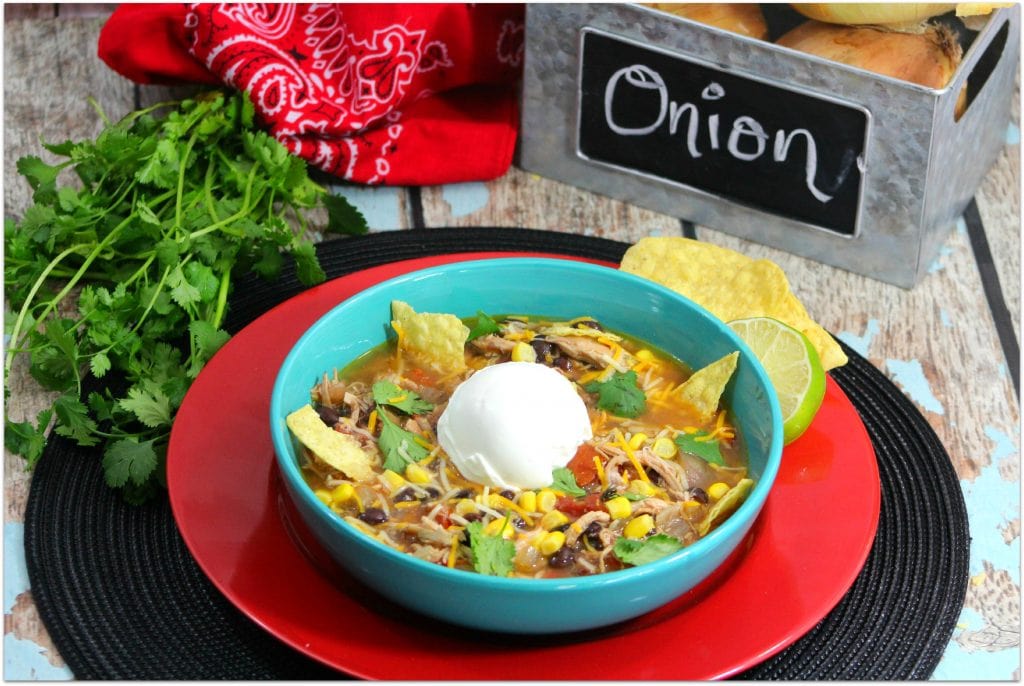 Sausage Lentil Sweet Potato Autumn Soup – The Pretty Bee
Lentils and sausage fill this sweet potato soup. There is even a recipe included for homemade gluten-free crackers!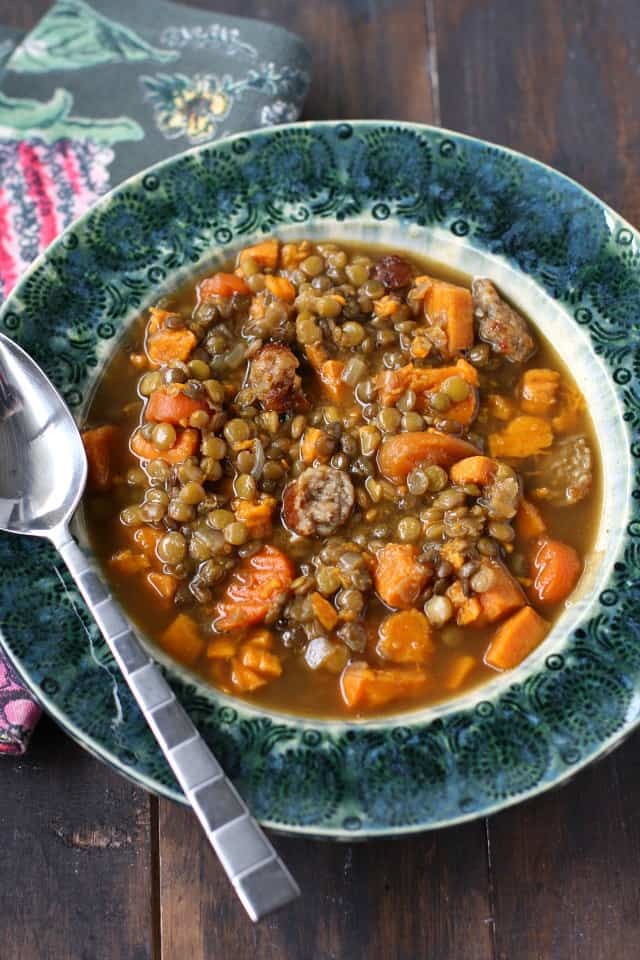 Pear Potato Soup – Reluctant Entertainer
Inspired by the show Downton Abbey, this delicate pear potato soup is vegetarian, and brings an elegant feel to the table!
Bacon and Bean Soup – Yellow Bliss Road
Filled with flavor, this bacon and bean soup contains multiple strips of diced bacon and a variety of different textures. Yum!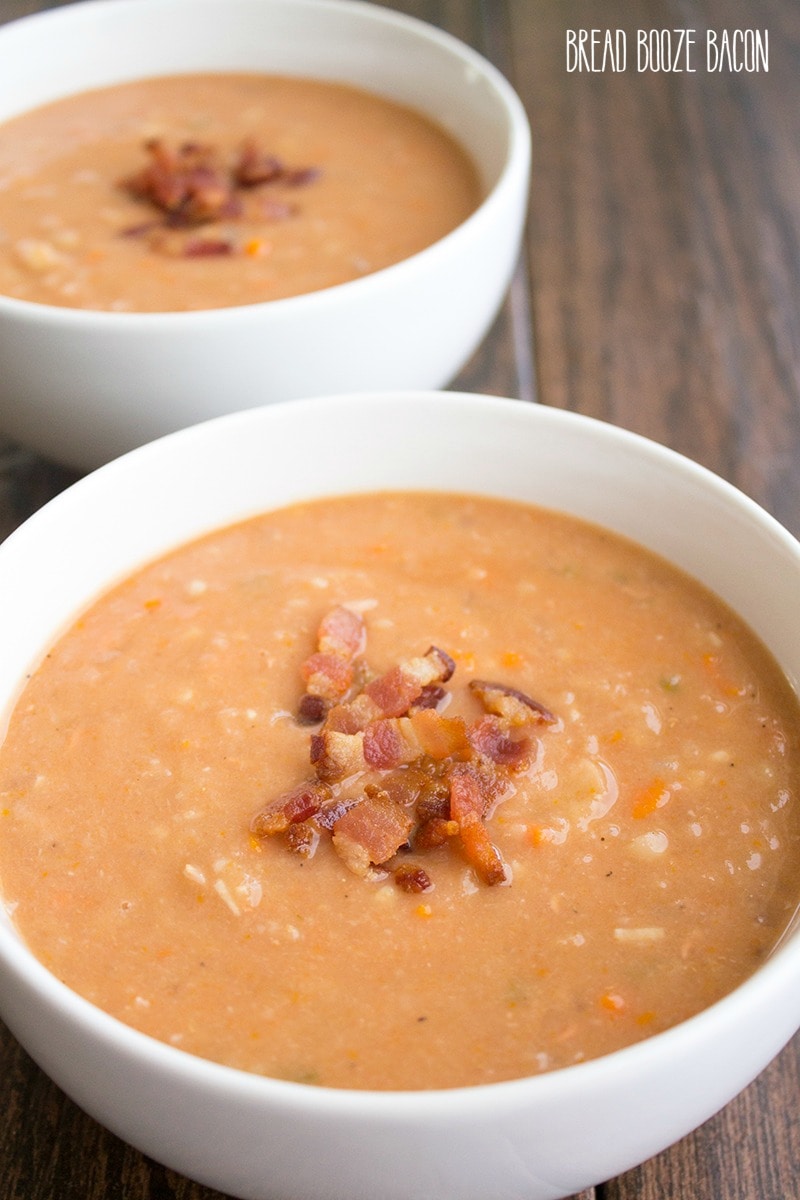 Old Fashioned Chicken Soup from Scratch – Dishes and Dust Bunnies
Taken from the blogger's grandmother, this chicken soup recipe is great any time of year, but specifically in the cooler days of fall! It serves 10-14, making it ideal for guests or leftovers.
Easy and Delicious Lasagna Soup – I Heart Naptime
This soup is practically lasagna in a bowl! Plus, it is easier to make than lasagna.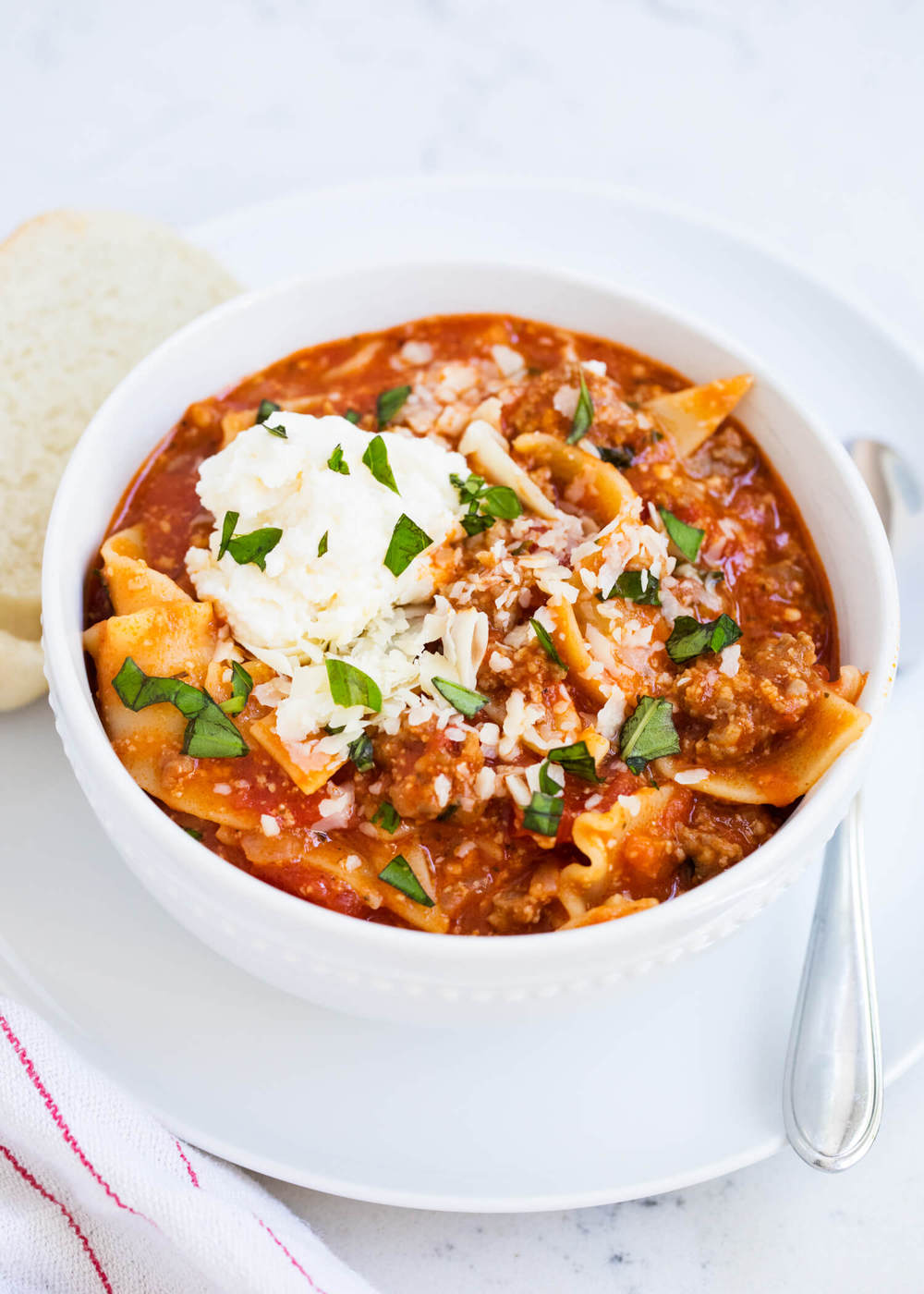 Creamy Tomato Soup with Cheese Toast Croutons – Simply Stacie
Grilled cheese croutons fill this creamy tomato soup! It's also filled with some sweet potato for an extra layer of creaminess.
Fall Harvest Soup – B. Britnell
Inspired by a large variety of fresh vegetables, this fall harvest soup is filled with yellow onions, butternut squash, zucchini, cabbage and so much more!
Chicken Quinoa Soup – Fit Foodie Finds
Simply delicious, this quinoa soup is gluten-free and simple to throw together in a large crockpot. Wait for about 3 hours, and your dinner is ready! You can also throw some avocado on top for some extra flavor. It's one of the best soup recipes I've found!
These Cheddar Bay Biscuits would be the perfect accompaniment to any of these soups or one from this list of hearty soup recipes! You're welcome!
And for dessert, you've got to try this Strawberry Rhubarb Pie!
And for those who are on Weight Watchers, check out these Fix It and Forget It recipes that work with Points!
Love this post? Pin it so others can see it, too! Thanks for sharing!