When planning an easy vacation in St. Petersburg, Florida, Sirata Beach Resort is the perfect location.
People staying at a vacation beach resort expect a number of things - a variety of comfortable room options, plenty of great dining (including room service), amazing pools, fun activities for the kids to enjoy, and, of course - the beach! The Sirata Beach Resort has all of this and more.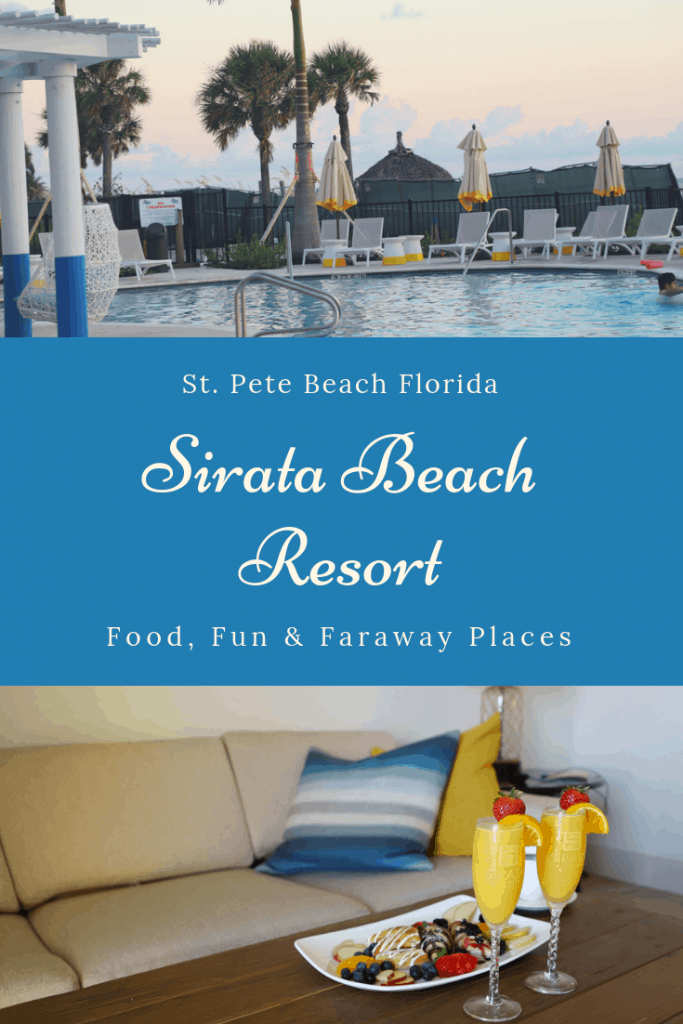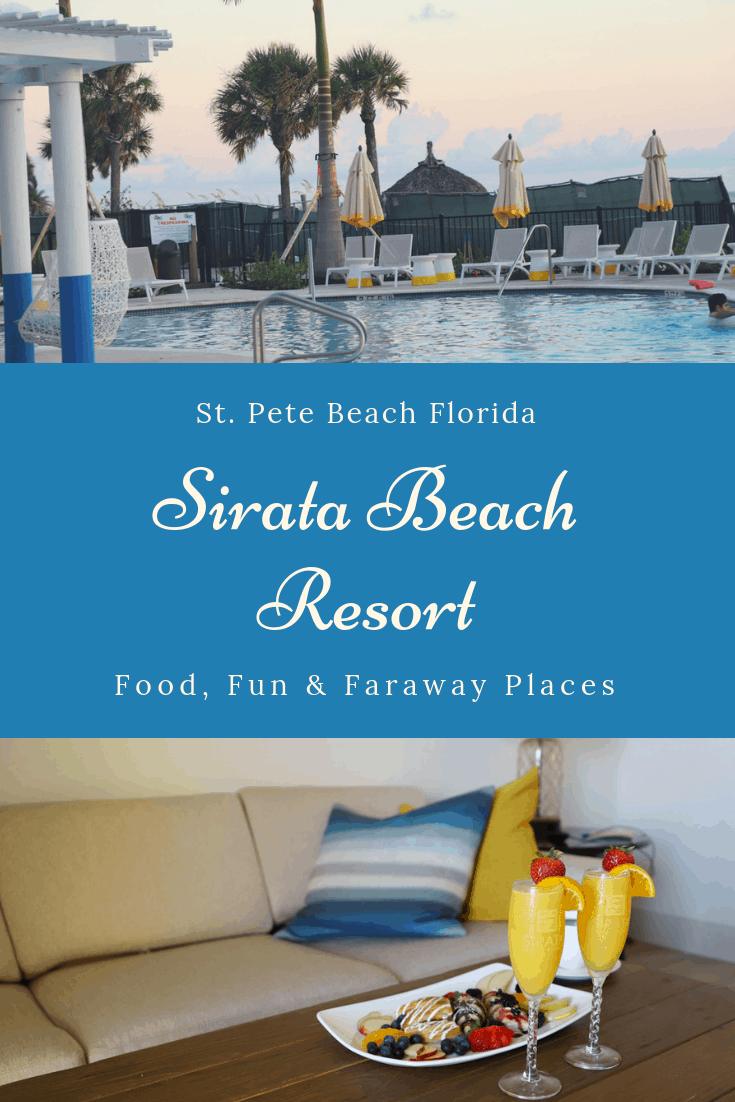 Sirata Beach Resort
I've been trying to visit Sirata Beach Resort for months, and life has just been so busy. I heard about the resort when I won a stay while at the New York Times Travel Show. I was finally able to book my stay in September, and the new accommodations are fabulous.
Fresh New Rooms at Sirata Beach Resort
Suites
I enjoyed staying in an executive suite bayfront room, one of 382 rooms and suites that have been recently renovated. The executive suites have a kitchenette, beautiful bay or ocean views, and include a private balcony.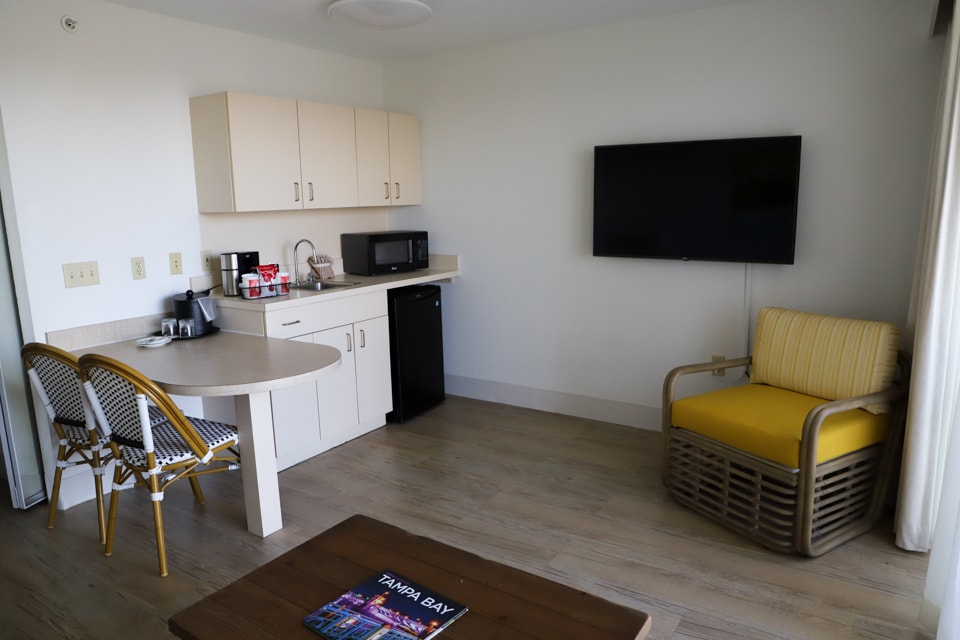 There's plenty of room to relax in the living area, too.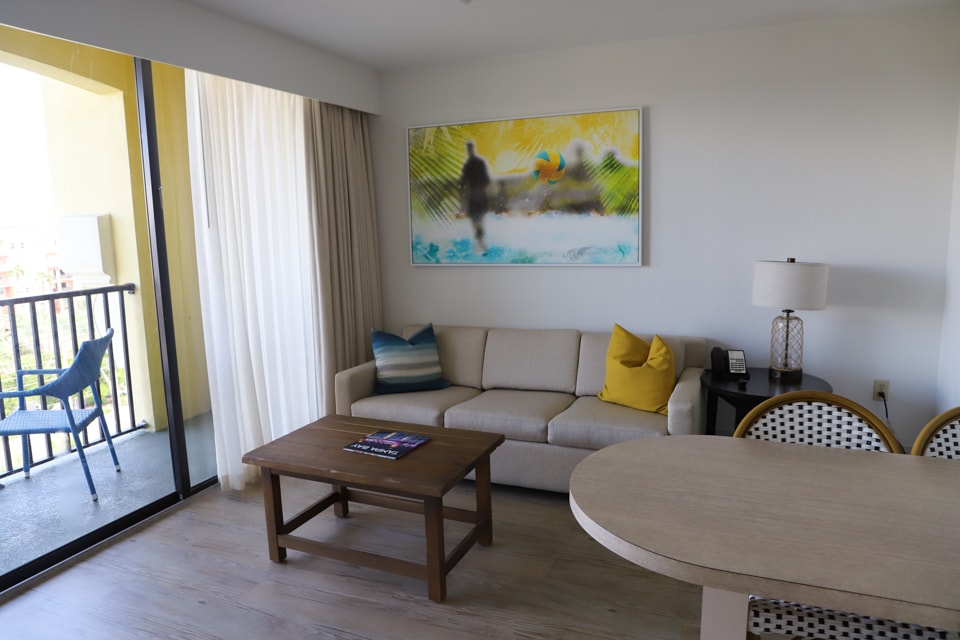 You'll have a choice of a king or two queen beds, making it perfect for a girls getaway or a romantic weekend. Or you can luxuriate in the king bed by yourself.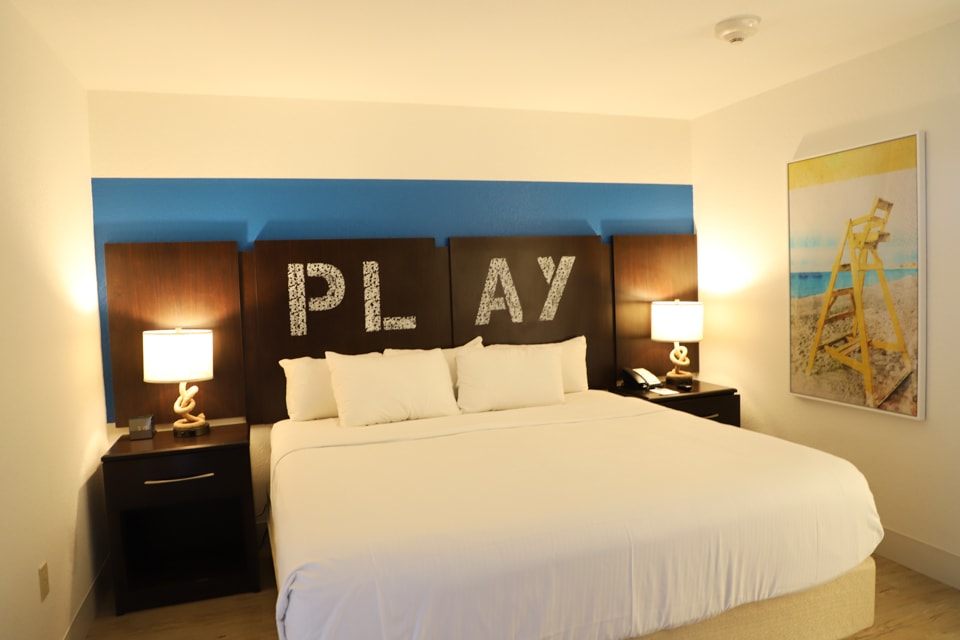 Suites are sparkling new and have plenty of room to stretch out and relax. One-bedroom suites are perfect for small families and couples. Some of these rooms include bunk-beds for the kids.
Traditional Guest Rooms
Traditional guest rooms are filled with comfortable touches like plush bedding, a cozy side chair, plenty of WiFi, and Netflix on the flat screen TV. Clean, modern furniture is accented with colorful pillows. The cool flooring adds a light, airy feel to the room. All of the rooms come complete with a refrigerator, coffee machine and safe.
It's easy to walk from a patio room directly to the beach for some morning Yoga or to watch the sunrise. The higher floors also have beachfront rooms with lovely balconies where guests can sit and sip wine while enjoying unobstructed views of the Gulf of Mexico.
The inside rooms are nice, too, and have patios or balconies overlooking the courtyard.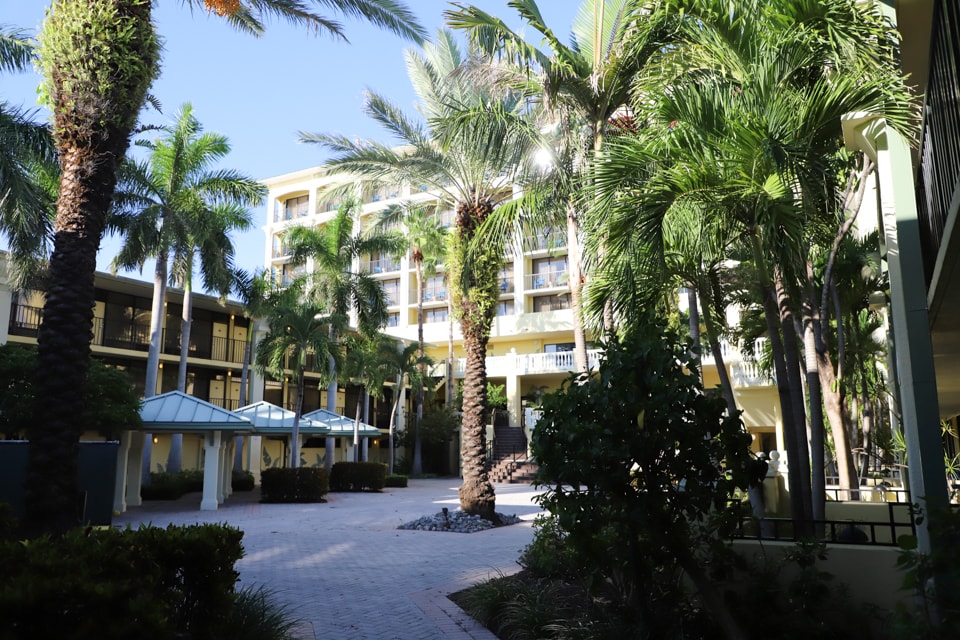 Dining Options at Sirata Beach Resort
It's easy to work up an appetite while relaxing and watching the waves. There are several great ways to fill up that empty belly at Sirata Beach Resort. The Compass Grille, Harry's Beach Bar, and Rum Runners Bar and Grille all have delicious offerings, with different menus for a variety of tastes.
Rum Runners Bar and Grille
Rum Runners Bar and Grille has plenty of beachfront fun and great food including small bites. Listen to live music and entertainment while your toes keep time in the sand. Have a cold craft beer, or enjoy a mixed drink with friends.
Harry's Beach Bar
If something a little more casual is in order, Harry's Beach Bar is the perfect open-air bar with a fantastic beach and pool view. Grab some wings and a Harry Navel cocktail to enjoy. Savor a Mango Tango Burger and laugh with friends in the laid-back atmosphere of this fun dining option. Mango Daiquiri, anyone?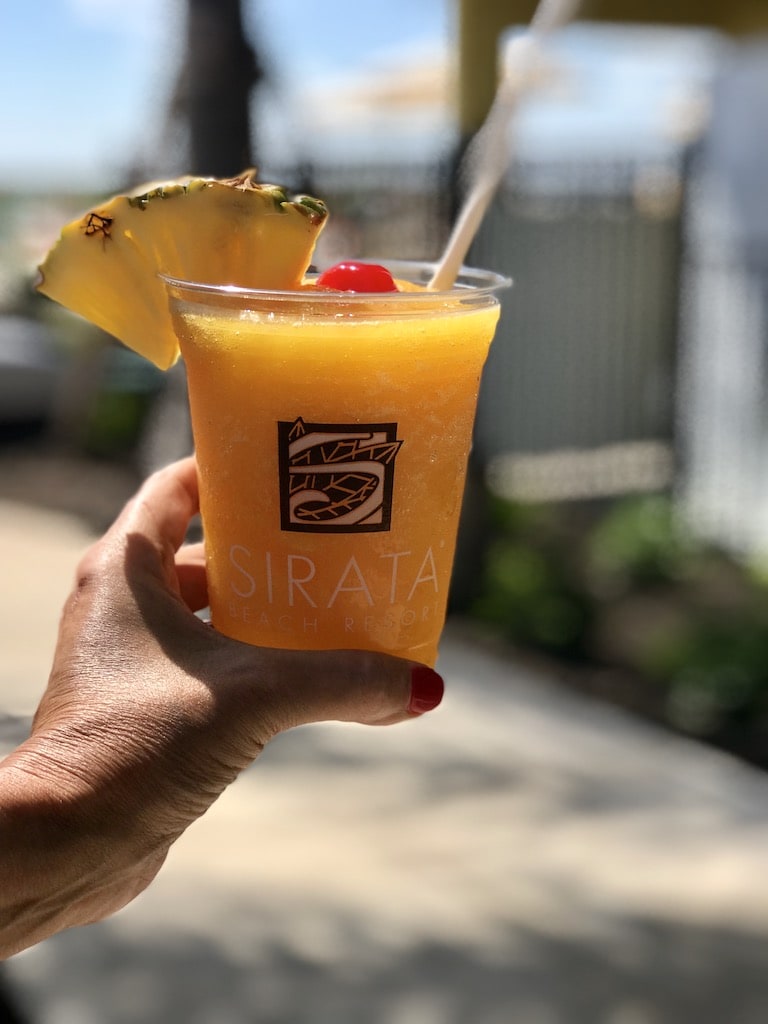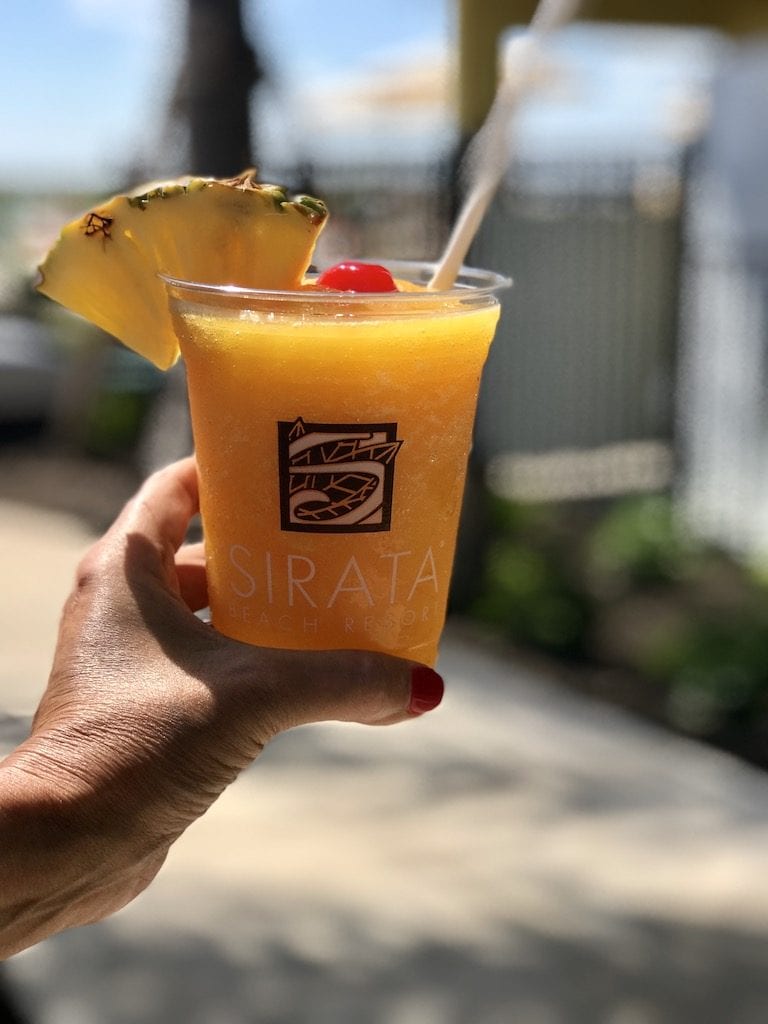 When you get hungry, how about this Tomato Grilled Cheese? It's an 8 ounce Angus beef burger between two grilled cheese sandwiches. How can you not order that?
Thinking about the calories? Share it with 3 friends! It really is huge, but I'm betting my husband could finish it! I opted instead for something a little healthier.
The Blackened Salmon Spinach Salad was delicious, topped with fresh berries, grilled pineapple, candied walnuts, smoked blue cheese, and a light mango vinaigrette.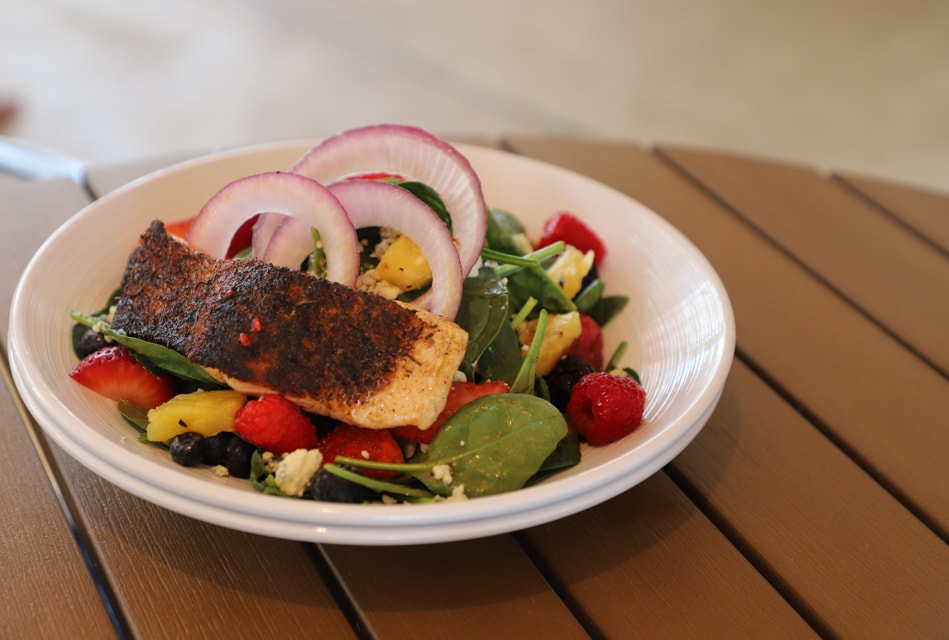 In my defense, I did not eat all this food by myself! A girlfriend visited me for a day and my husband joined me for the rest of my time at Sirata Beach Resort. His choice at Harry's was the Hot Italian, which I heard people raving about the day before. My husband loved it, too.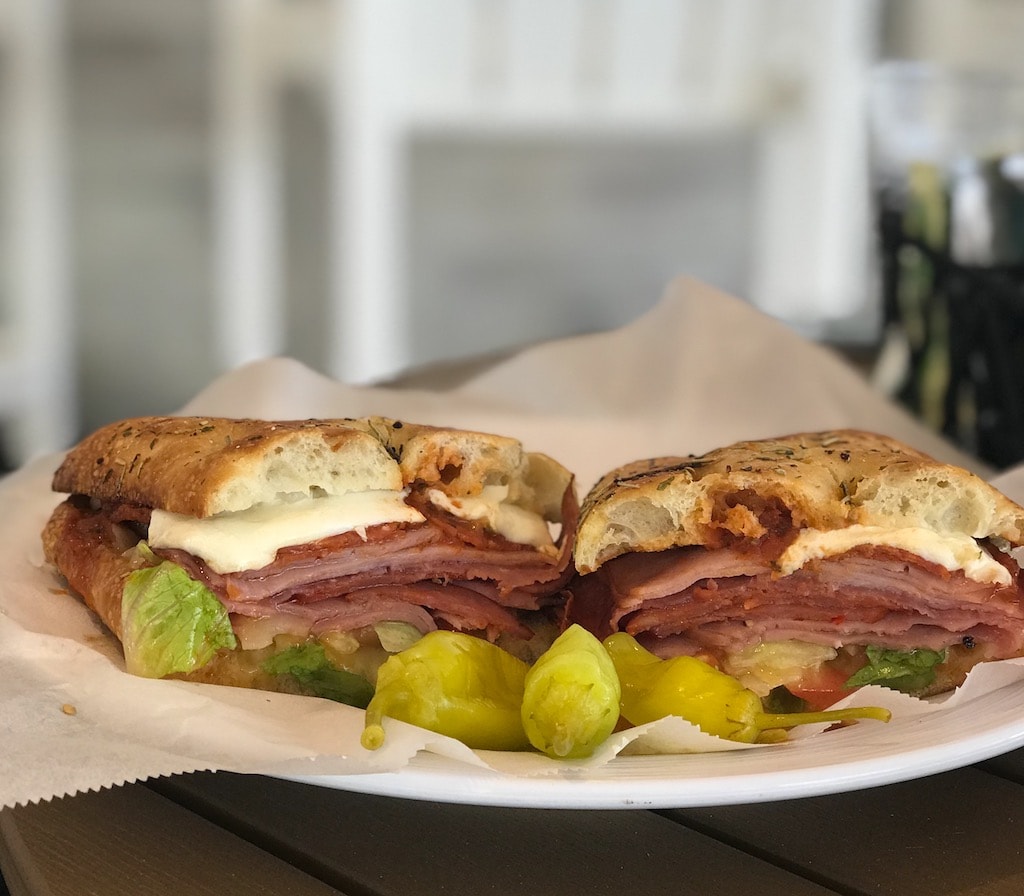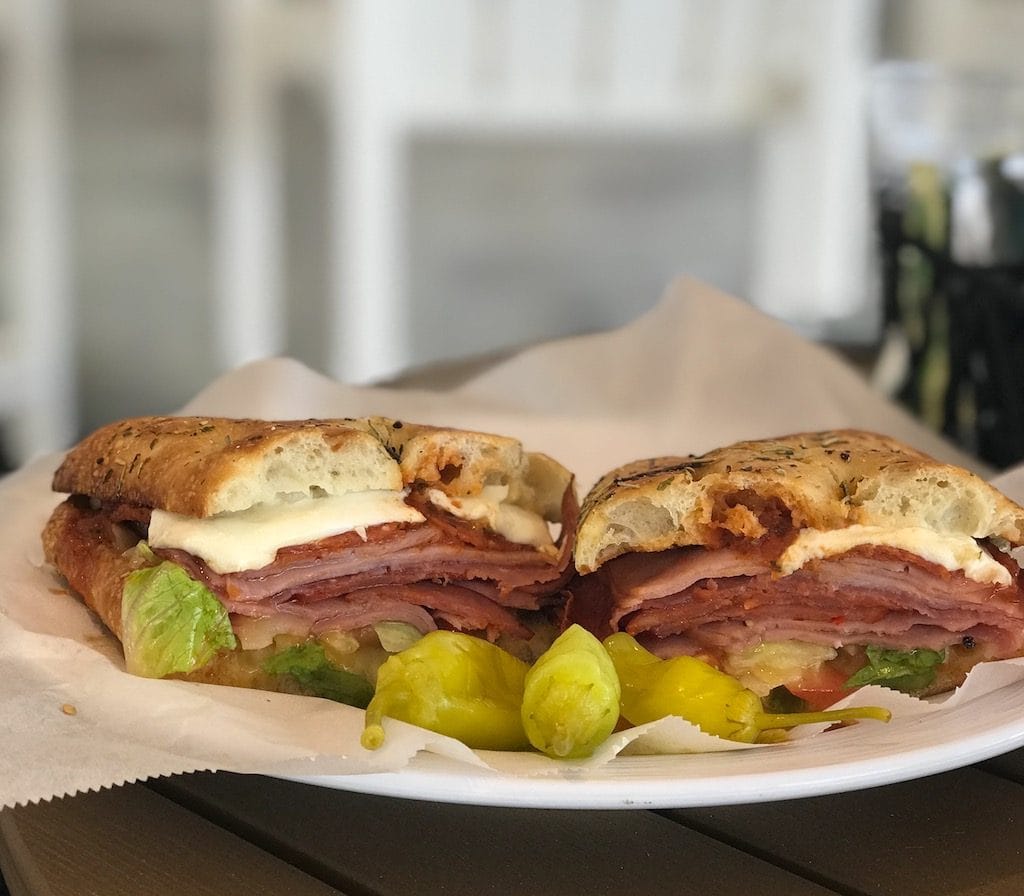 The Compass Grille
When I walked into the Compass Grille, I knew I had found a unique and delicious dining option, without leaving the resort. Try an appetizer or two while deciding on your entree. The Poached Shrimp starter served with basil remoulade was really good.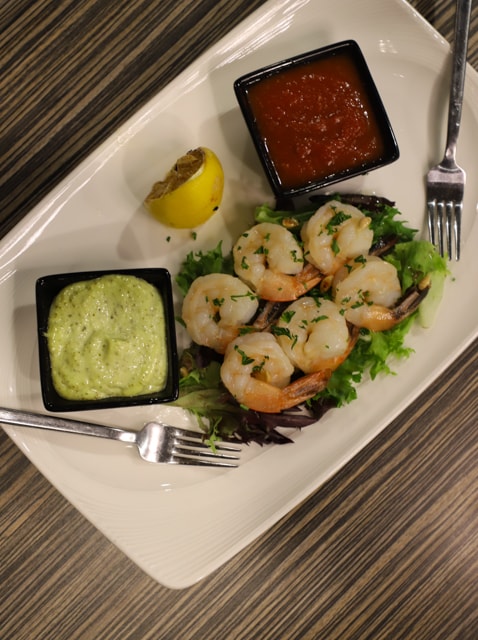 Here, a wonderful chef created dishes that you wouldn't normally find in a hotel restaurant, like these Fennel Dusted Jumbo Scallops with roasted tomato on mascarpone polenta.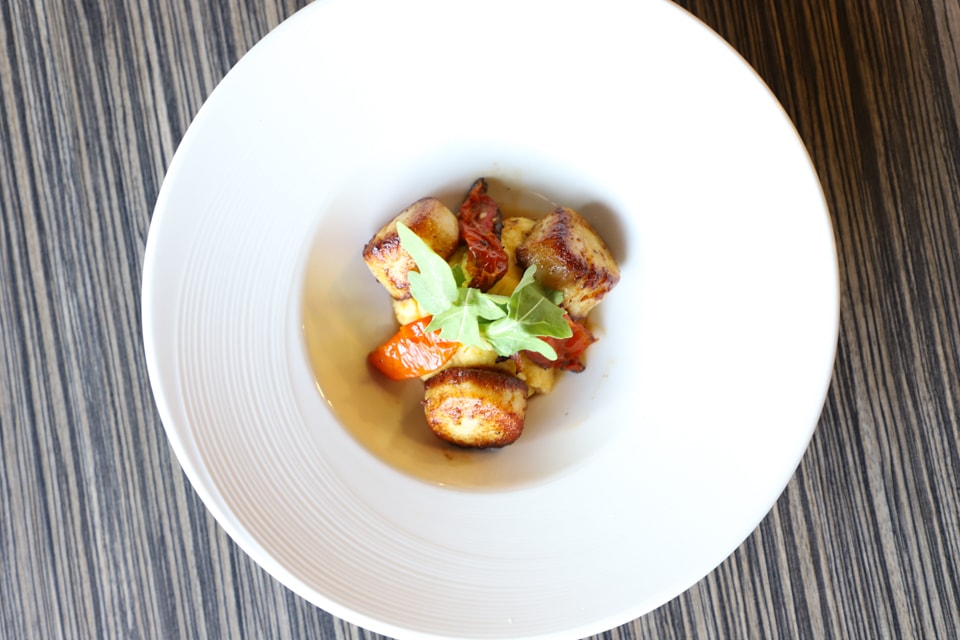 It was so good I had it twice in one day! When my husband joined me we just dined on appetizers like Maryland Style Crab Cakes and a short rib special. The Compass Grille also has a wonderful wine selection with great prices.
Since I was on vacation, all diets were off. One night I ordered the New York Strip and it was cooked to perfection. I was so stuffed, but I did manage to eat part of a dessert to go with the rest of my wine. I mean, you have to have chocolate when you have wine left in your glass, don't you?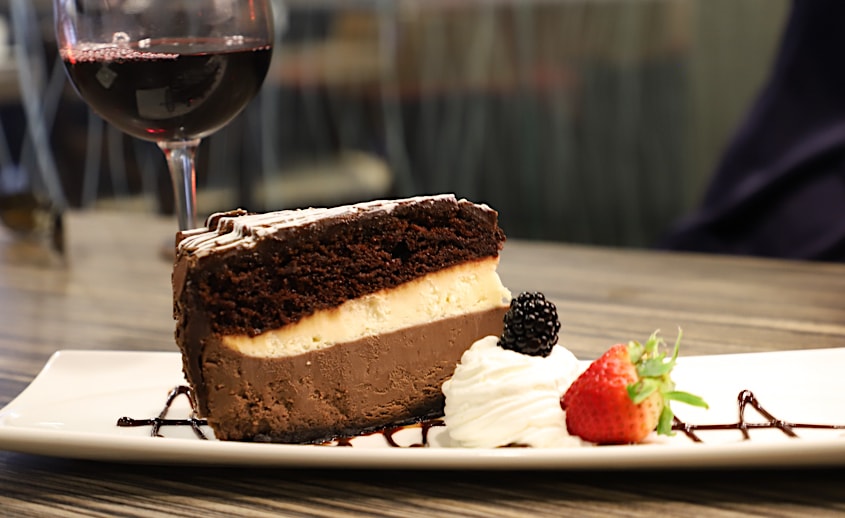 Sometimes, going out just isn't in the cards. Pajamas, sea breezes and breakfast on the balcony are just what you need. Ordering room service is easy. Just dial 6011.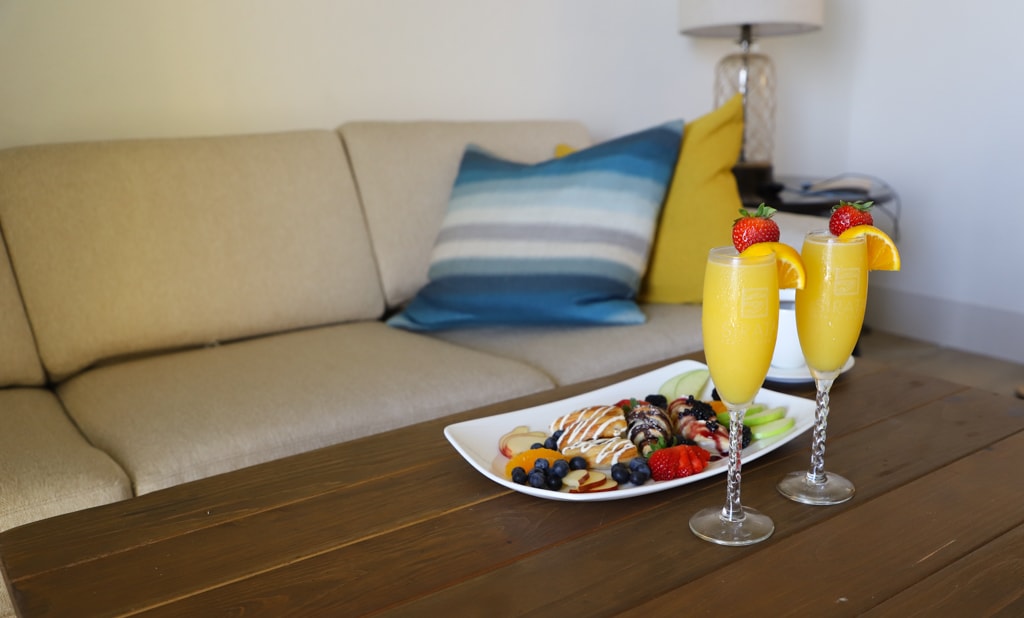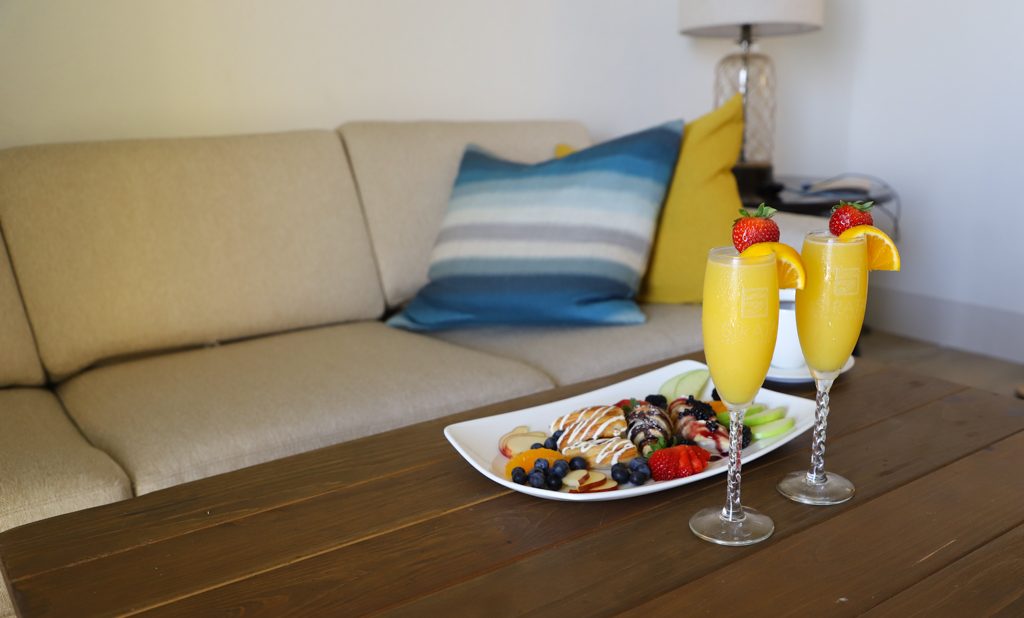 Chicken fried steak and gravy, scrambled eggs, French toast, and wet burritos are just some of the options available. I recommend the Sirata Breakfast Sandwich with Bacon.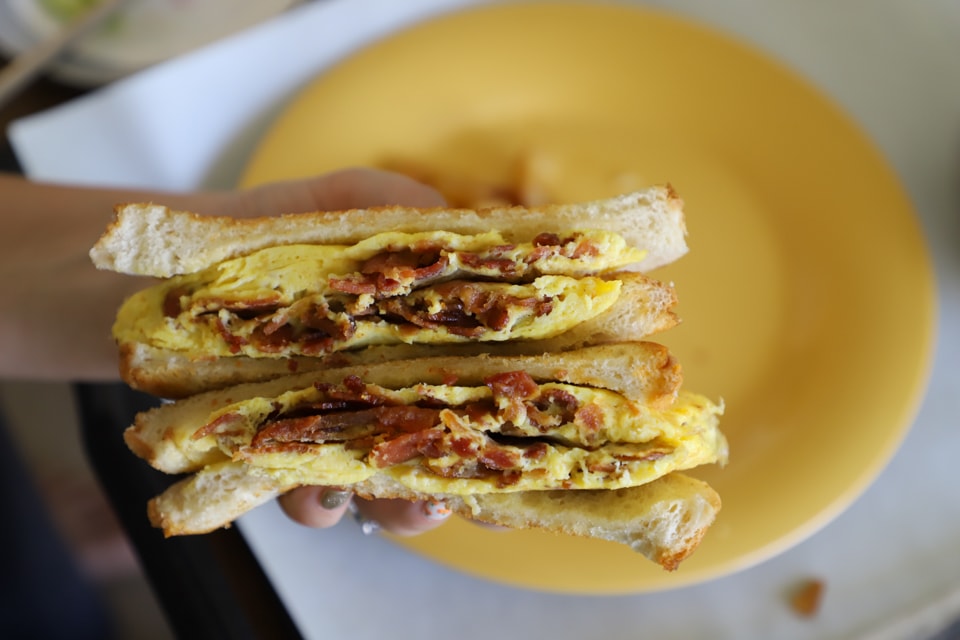 Breakfast in bed is my favorite!
After 11 a.m. order room service from Rum Runner's Beach Bar. You can even order beach-side pick-up for easy meals on the beach.
A full breakfast buffet is available at Compass Grille, as well as the regular breakfast menu. I decided to order from the menu one day, and the smoked sausage was heavenly.
And if you happen to venture a little farther south, refer to this list of best restaurants in Sarasota Florida so you know where to eat!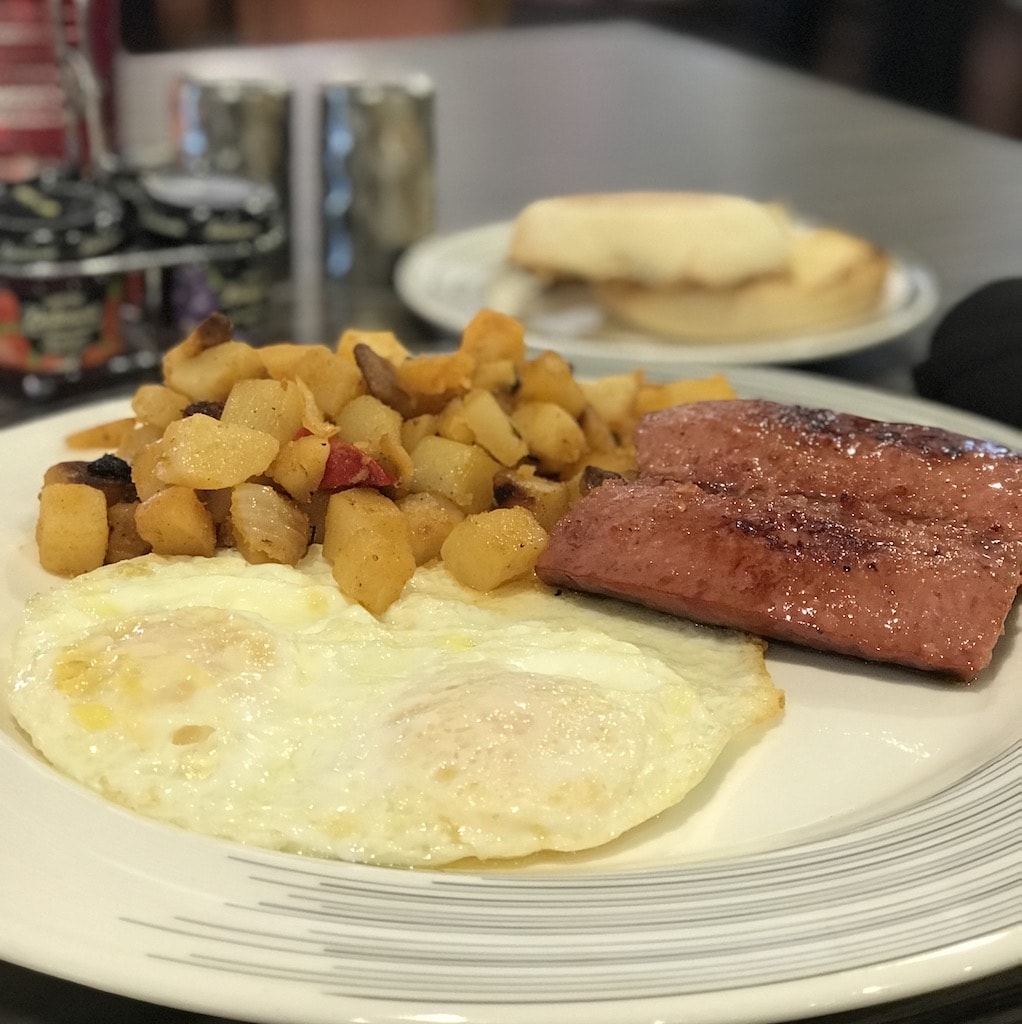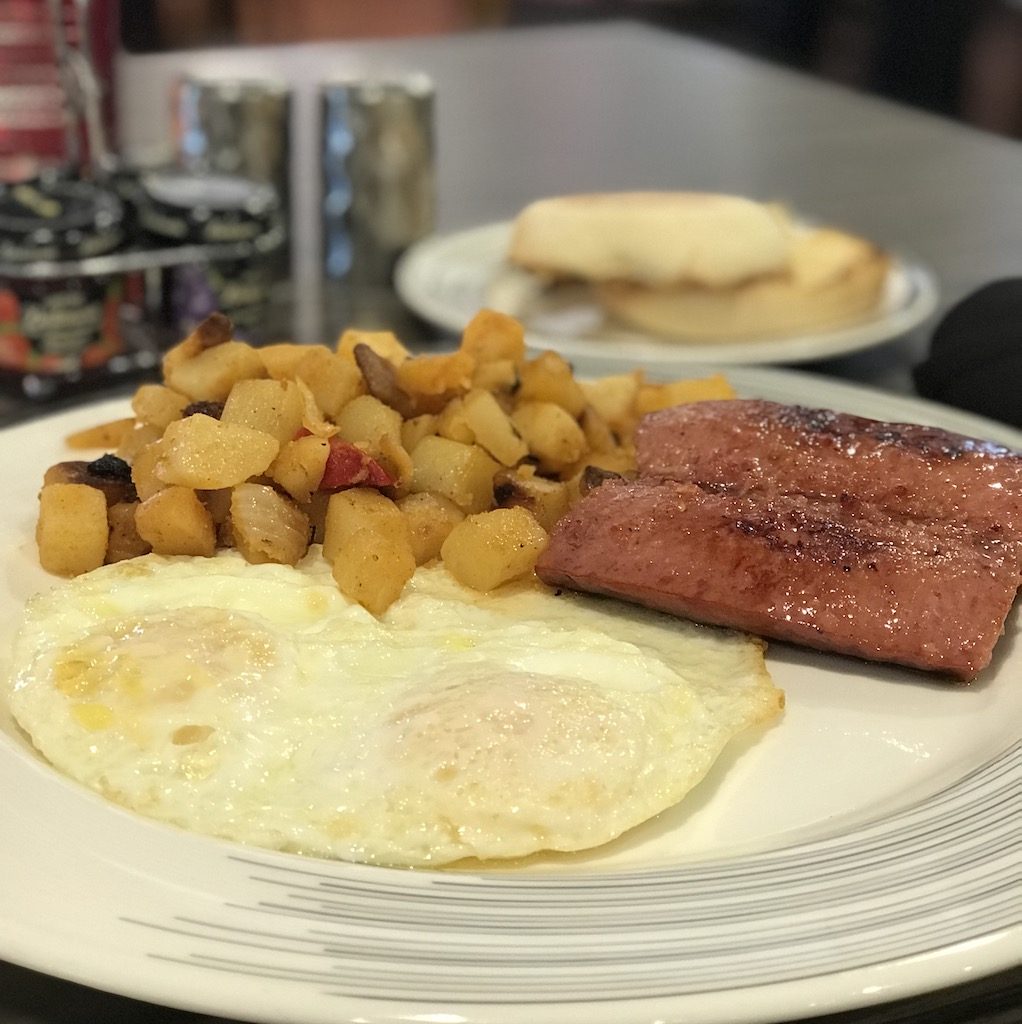 Activities at Sirata Beach Resort
St Petersburg resorts are known for stunning beaches and glittering pools. What sets Sirata Beach Resort apart? Well, entertainment, activities, kids programs, and stellar service are a few of the reasons people return here again and again.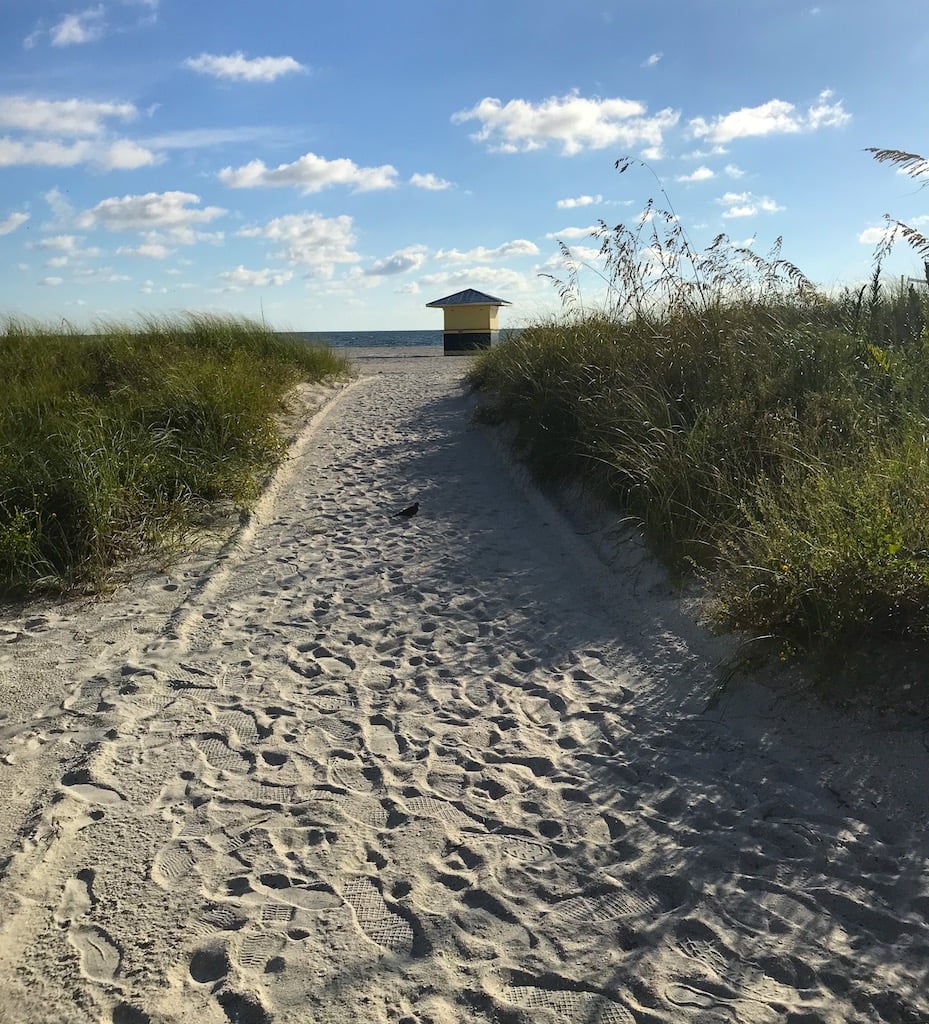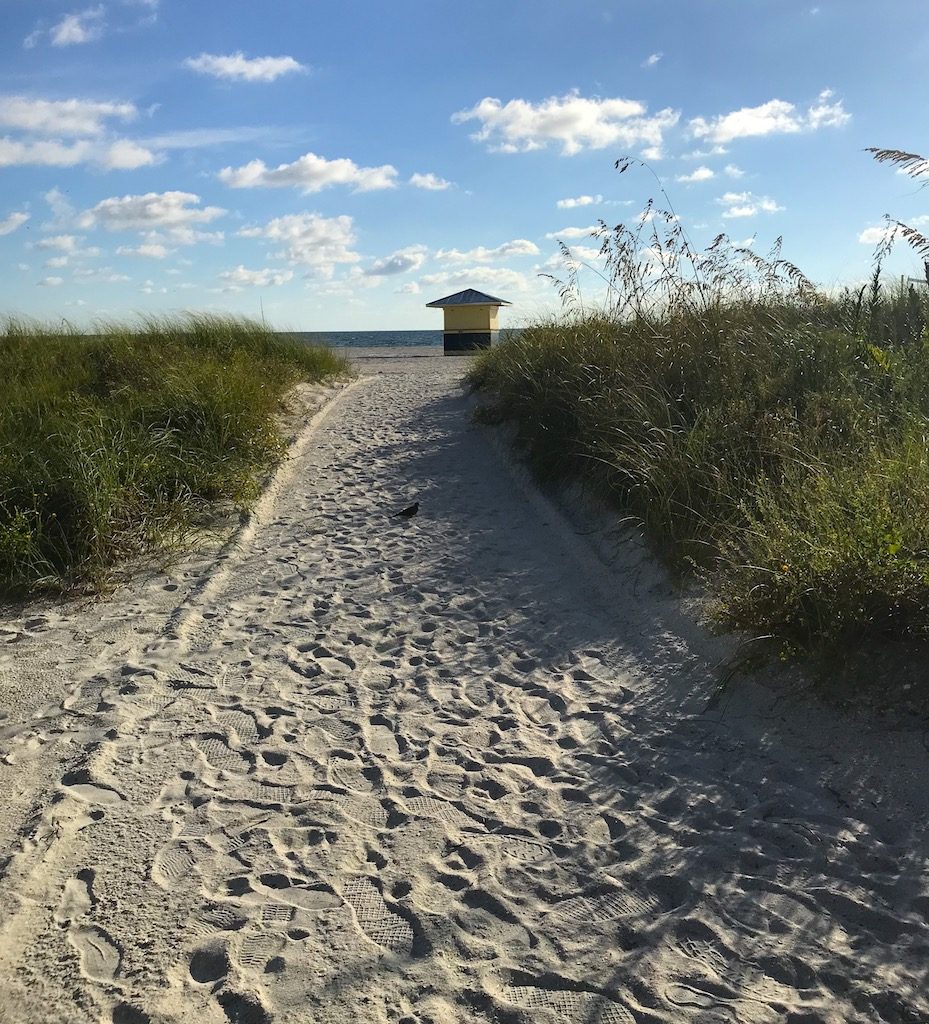 Guests in this resort can participate in beach volleyball tournaments for fun, exercise and bragging rights.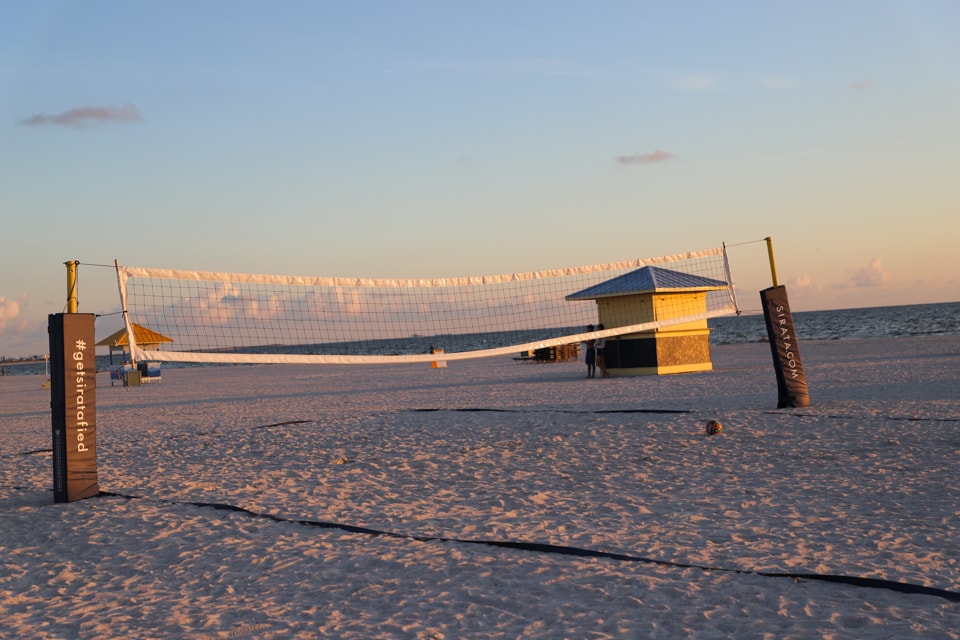 If you feel like singing, join in the karaoke nights. It's so much fun to belt out the lyrics to favorite tunes and familiar oldies. The all-new activities staff is here to make sure people have plenty of free-time activities and fun options.
Swim in one of the pools. I hung out in the pool by Harry's one day and the next day I went to the one by Rum Runners, where you can pay a little extra for a private cabana with two lounge chairs, a fridge, and a flat-screen TV.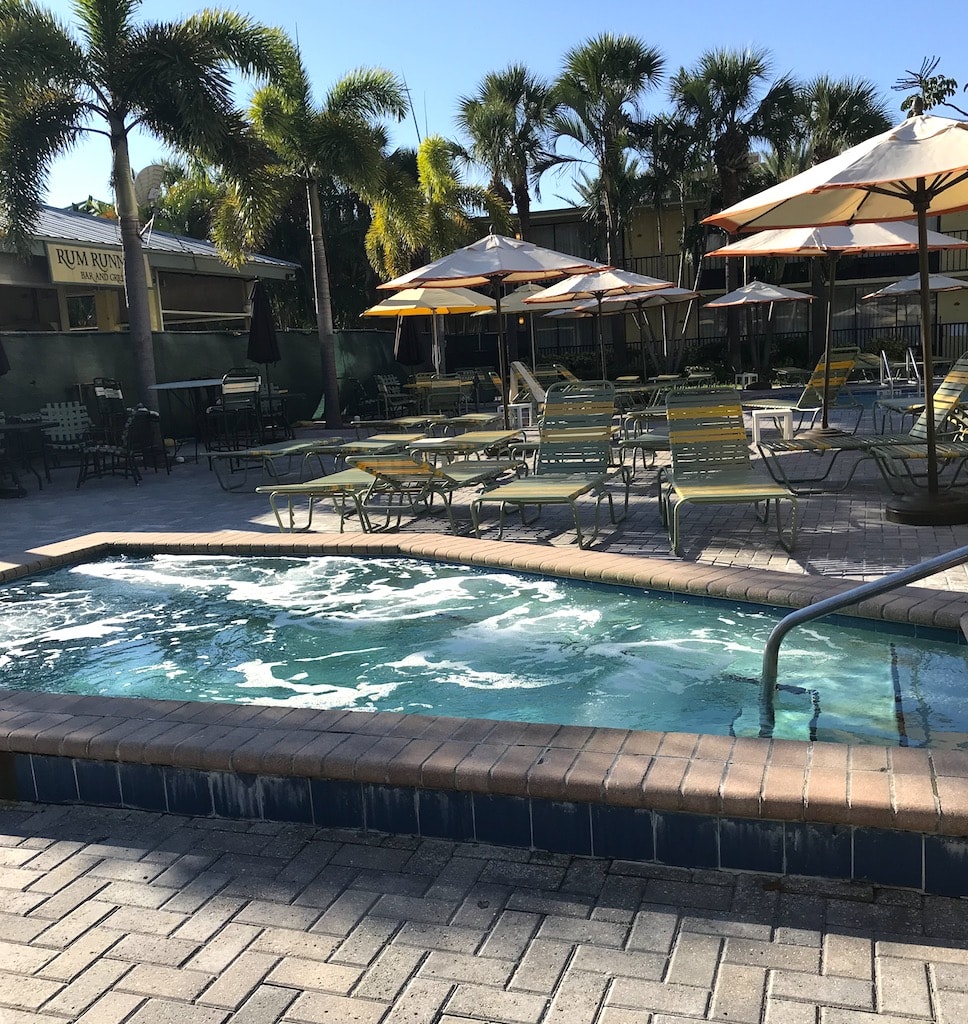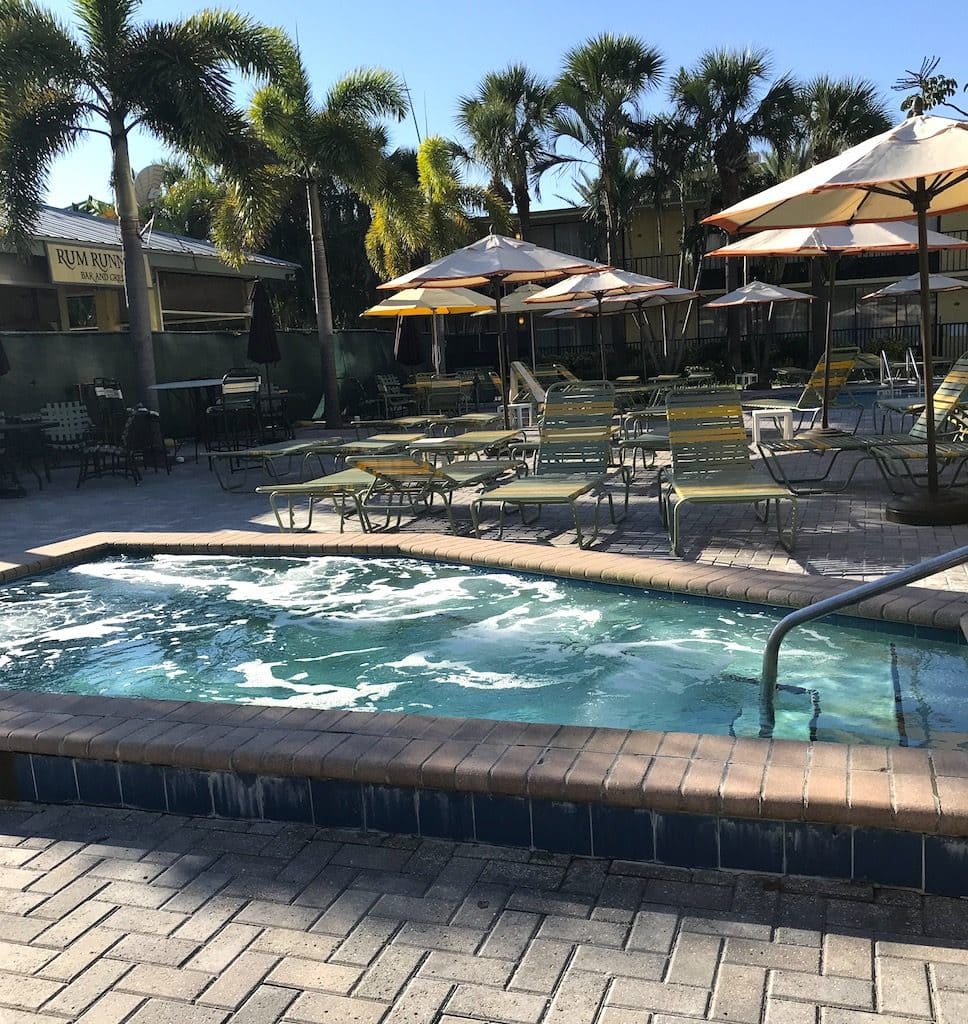 Relax in the hot tub. Wade along the surf at the private beach. Swing in a cushioned rattan swing that is situated beside a fire pit.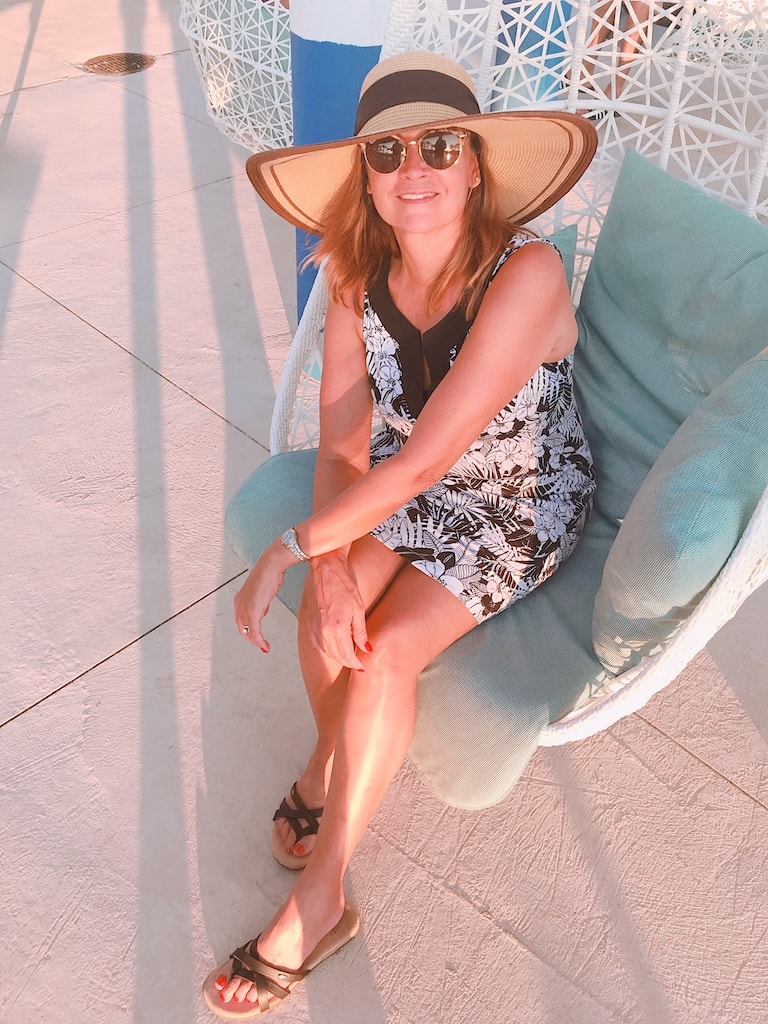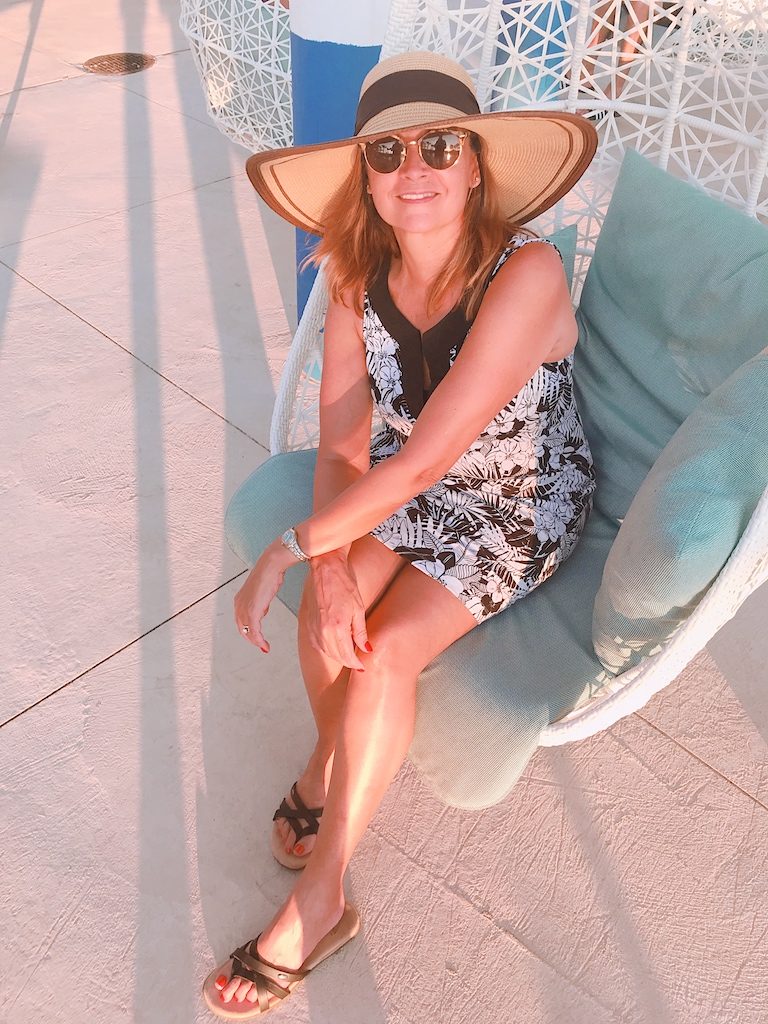 Go snorkeling or just ride the waves. I was never bored - in fact, there was so much to do, yet so little time to do it all.
Kids Activities at Sirata Beach Resort
The young guests need something to do, too. How about playing on a new playground located beside the beach?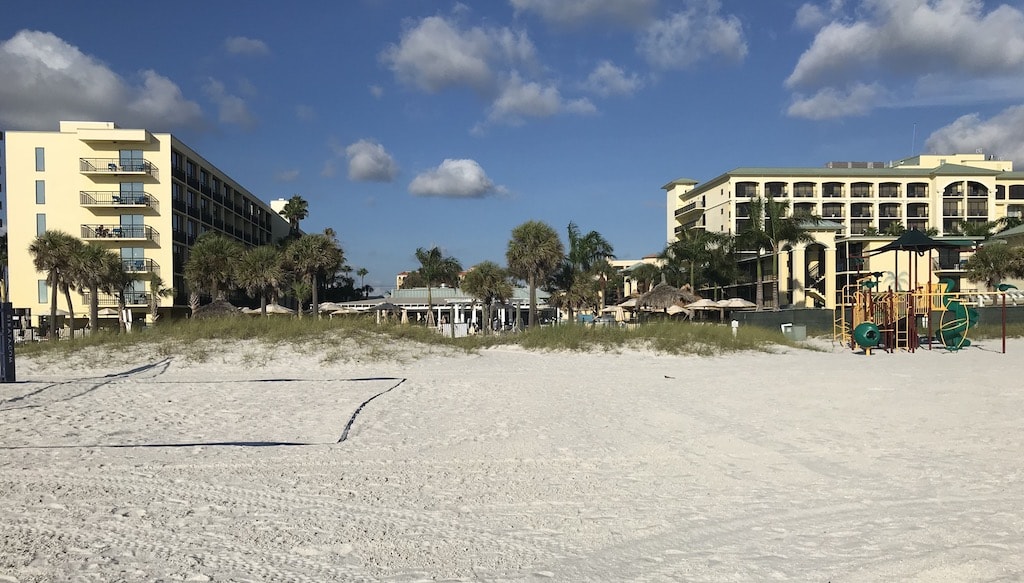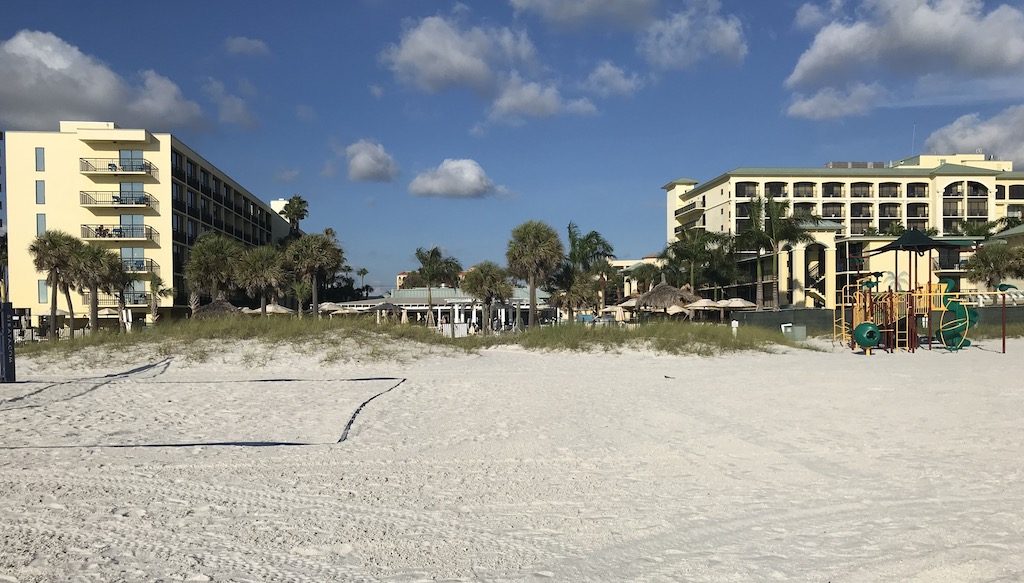 Let the little ones burn off that extra energy. Hop from the playground to the sand, to the water, and back again. Join in some educational activities that are actually fun, or get wet at the splash pad.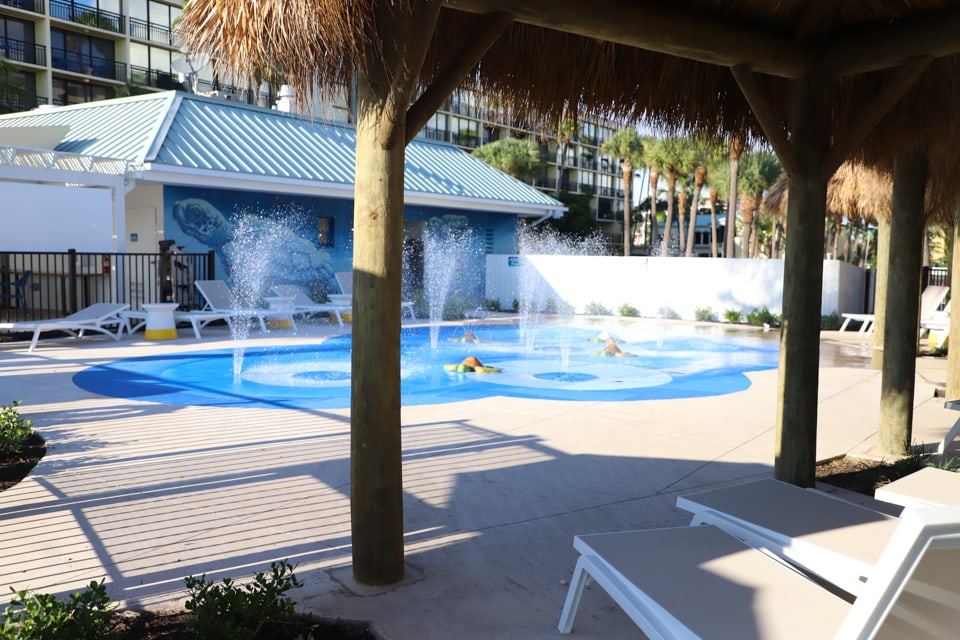 There are even craft nights where young guests can make and take home their crafts. Families will enjoy sharing s'mores beach side.
Some St Petersburg resorts offer a few activities. Few offer all this plus ping-pong, chess and corn hole tournaments to give everyone a chance to laugh, compete, and make new friends.
Do a little shopping on-site at Sea Breeze Trading Co. where I got my hat! Play some board games with your family.
Or, do like I did and curl up with a good book on one of the ocean-front lounge chairs or beachside hammock. As they say at Sirata Beach Resort, get Siratafied. It's time to relax!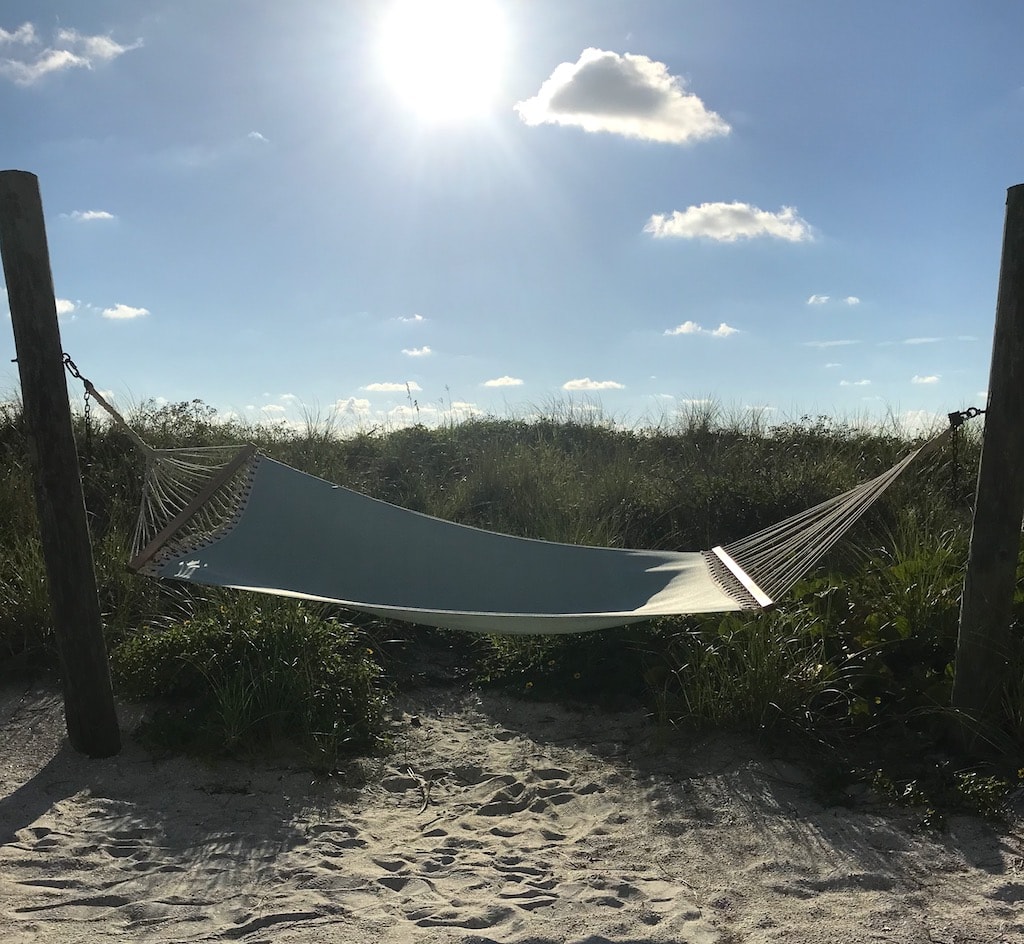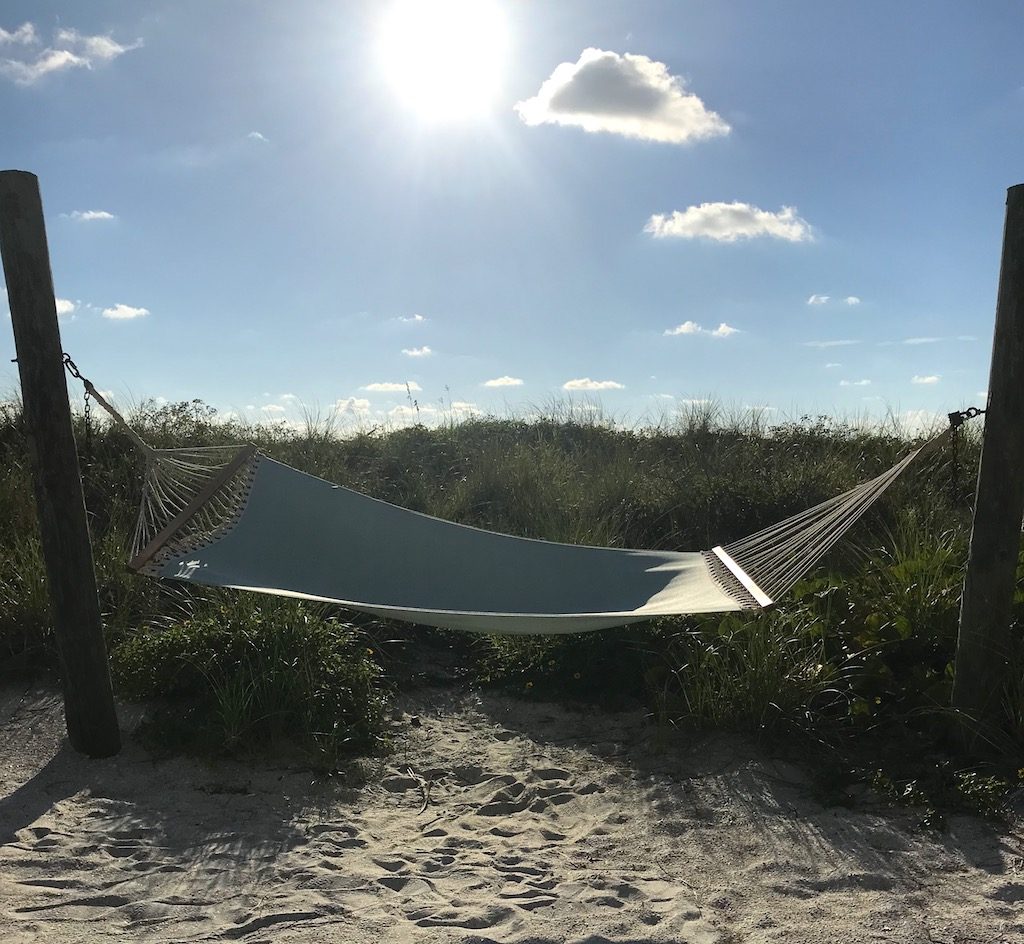 St Petersburg Florida Resorts are plentiful, but Sirata Beach Resort stands out from the crowd. It's really family-friendly as well as a great value.
Sirata is now undergoing a $15 million dollar transformation. Be one of the first to enjoy newly renovated rooms and guest areas. Book your next vacation online at Sirata Beach Resort or give them a call at 855-344-5999. Let me know if you go!
More Florida Destinations