This list of 27 Homemade Pumpkin Desserts is all you'll need for a fall of deliciousness! The next time you have to bring food to a gathering, just choose from this list of pumpkin recipes! From Pumpkin Pudding Poke Cake to  Pumpkin pie brownies, everyone will love these yummy recipes!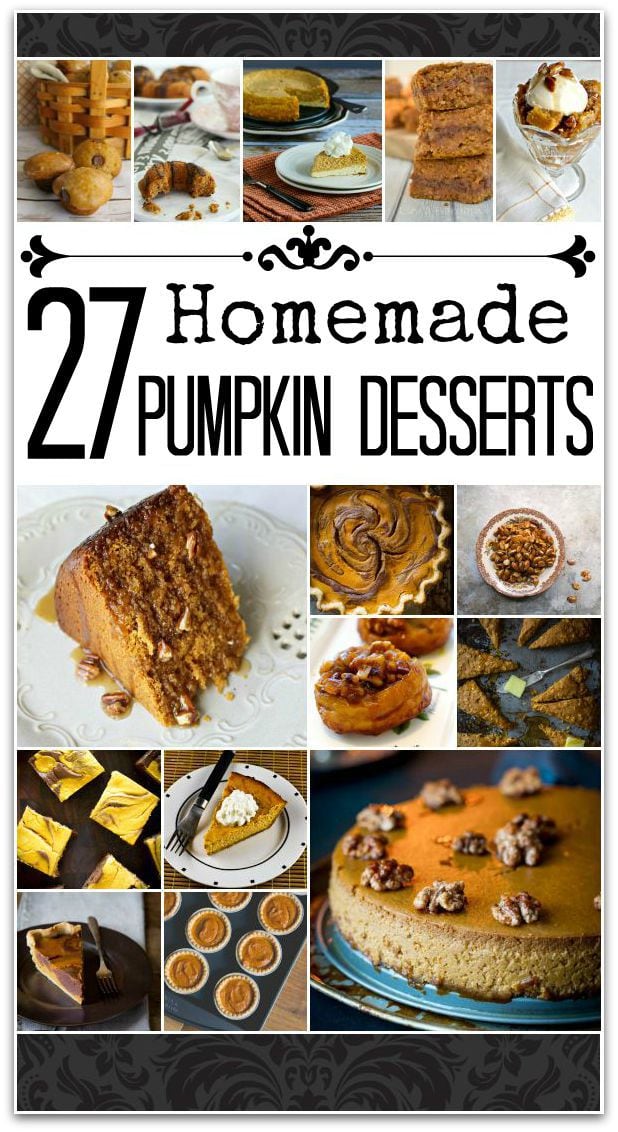 27 Homemade Pumpkin Desserts
Decadent Pumpkin Bar with Cream Cheese Frosting | Food, Fun & Faraway Places
This one is one of my favorite desserts ever, so I've put it at the top. The cake is so moist and the icing isn't too sweet for the perfect combination.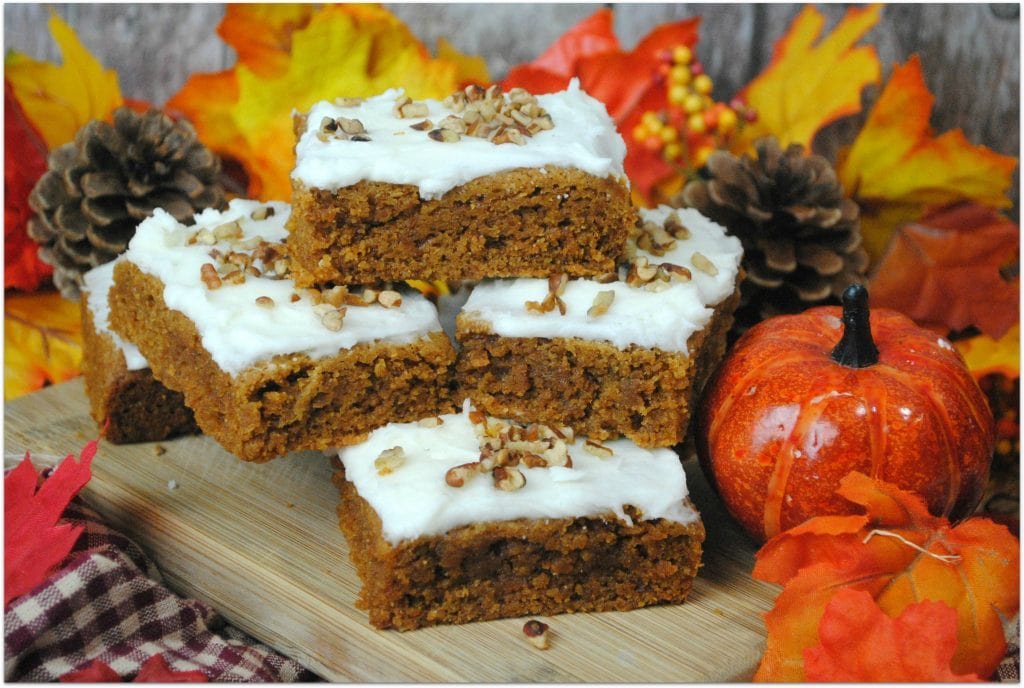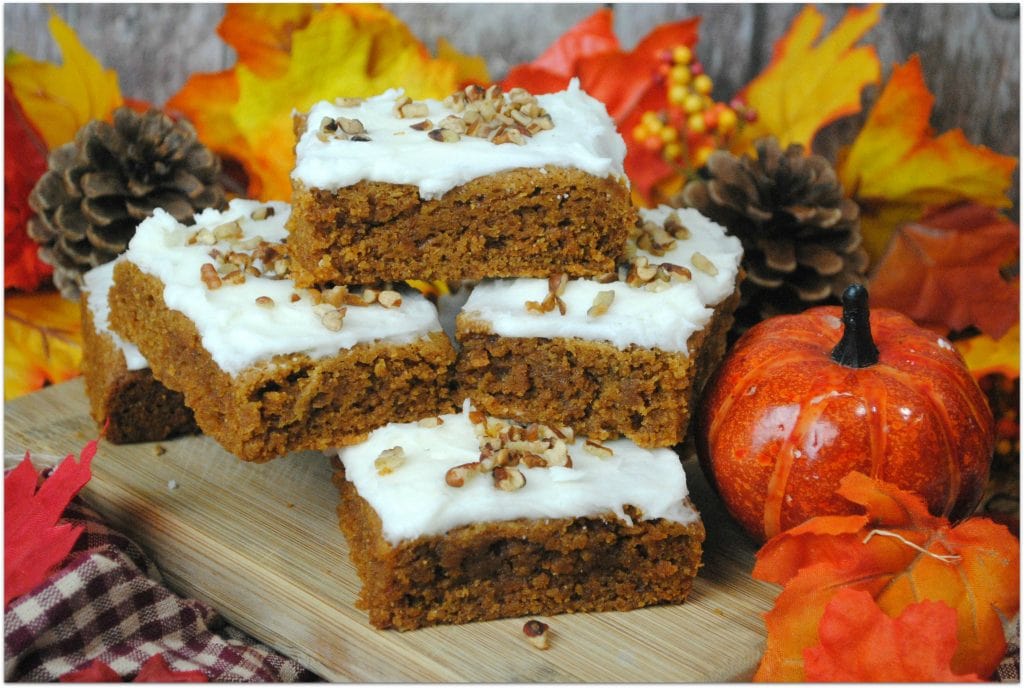 Cinnamon Chip Pumpkin Cookies | Amanda's Cookin'
I don't know why I never thought of adding cinnamon chips to my pumpkin cookies, but I'm sure glad Amanda did. They give the perfect spiciness to these cookies!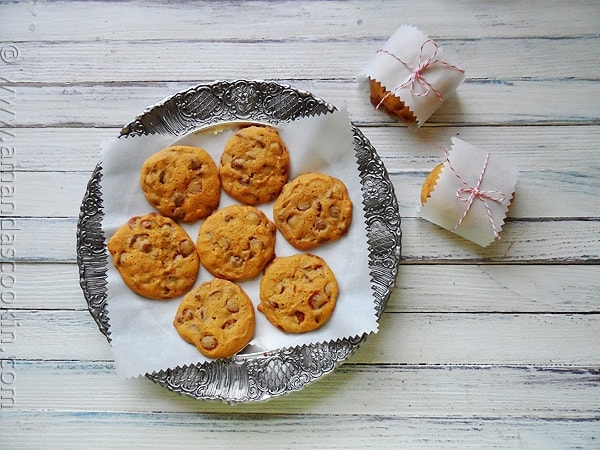 Pumpkin Chocolate Chip Banana Bread | Food, Fun & Faraway Places
I'd been making pumpkin bread for years, but never thought to make it with chocolate chips. It really takes this dessert to a whole new level.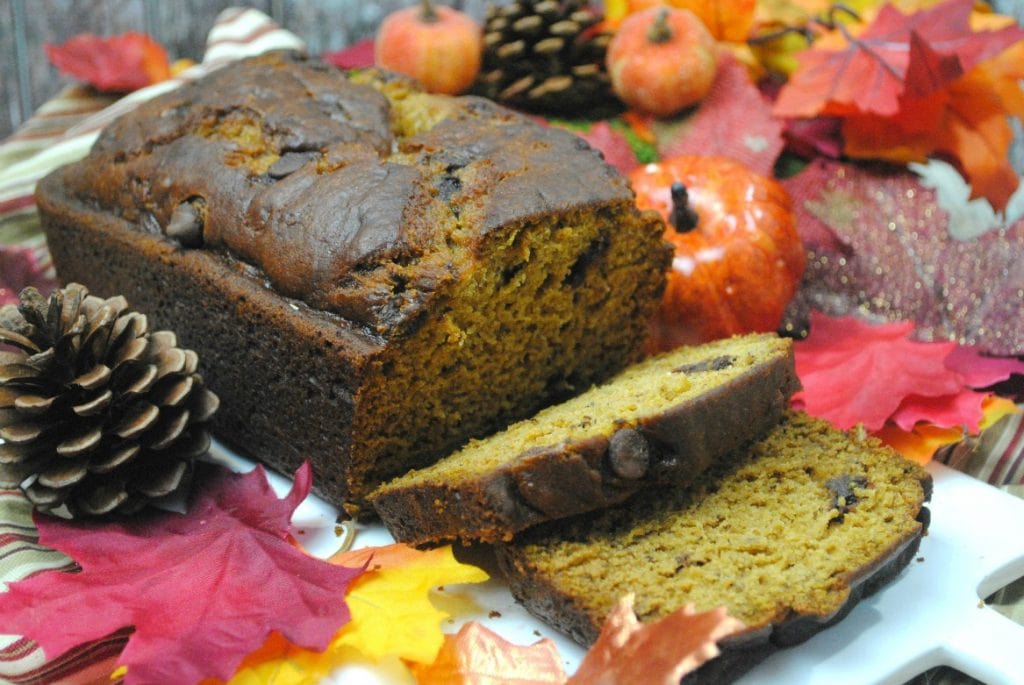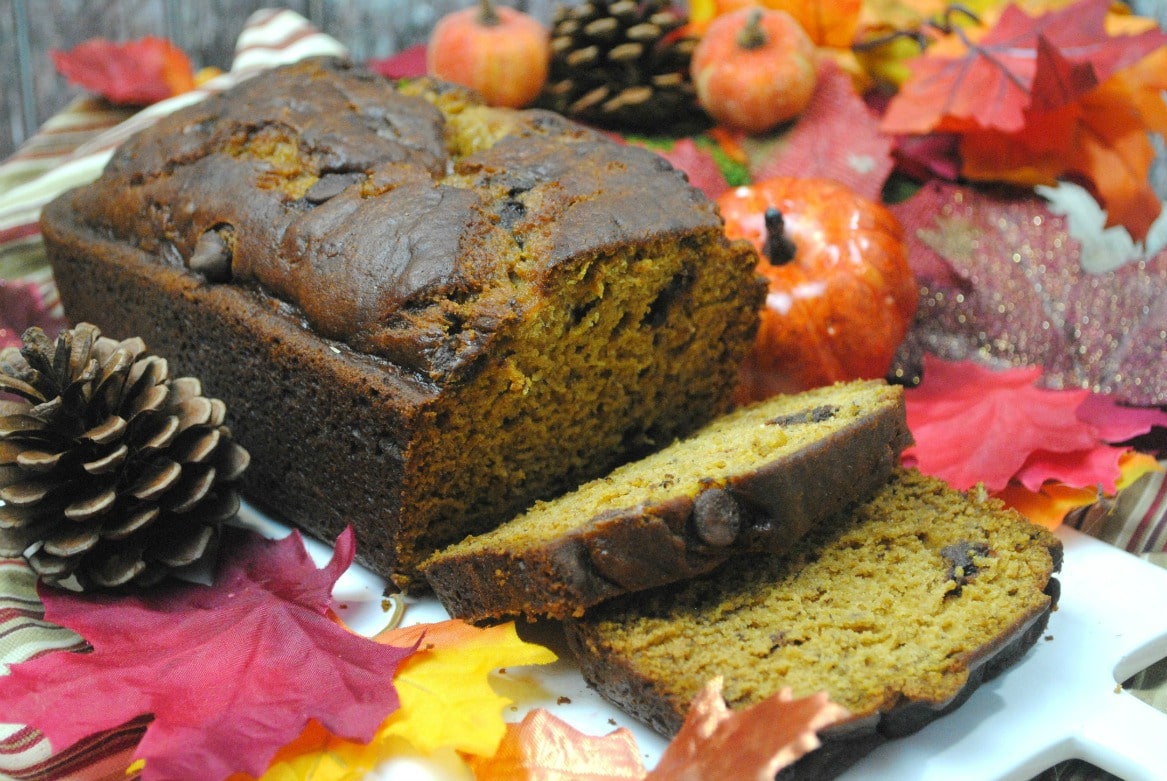 Crockpot Pumpkin Cake with Maple Pecan Topping | Intelligent Domestications
This cake is so moist that it's really hard to stop eating. You know how you cut a really small slice to have with that afternoon cup of tea and before you know it, you're four small slices in? Not that I've done that! Your family and friends will be asking for this recipe!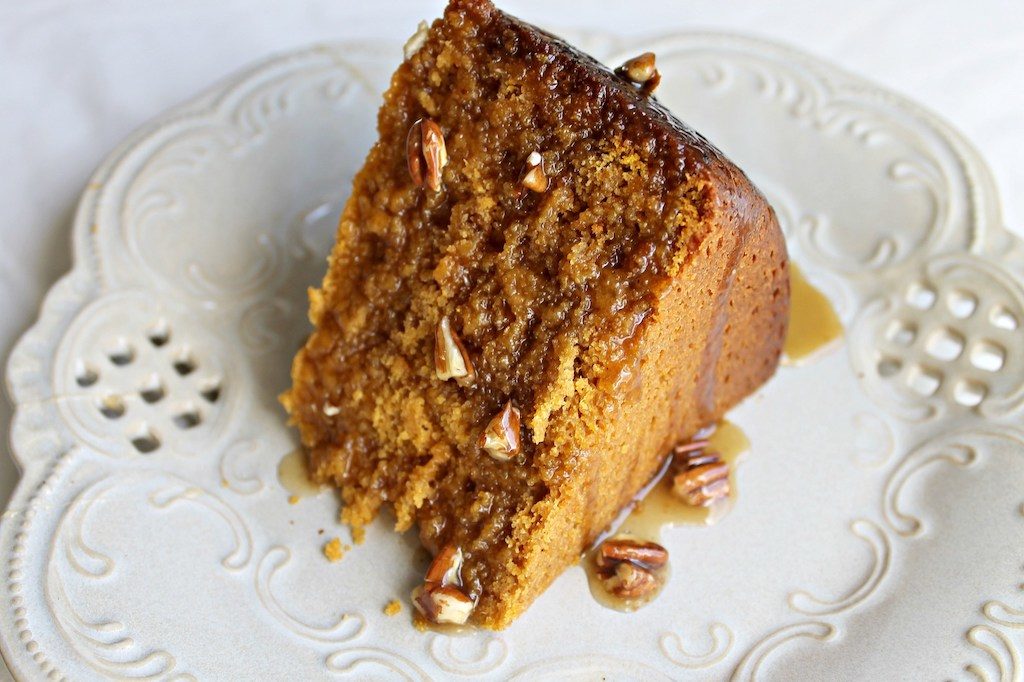 Pumpkin Bread Pudding with Pumpkin Spice Whipped Cream | Food, Fun & Faraway Places 
I worked with a local grocery store chain to make this, and it's one of my favorite elegant desserts. The pumpkin spice whipped cream would be amazing on pumpkin pie, too.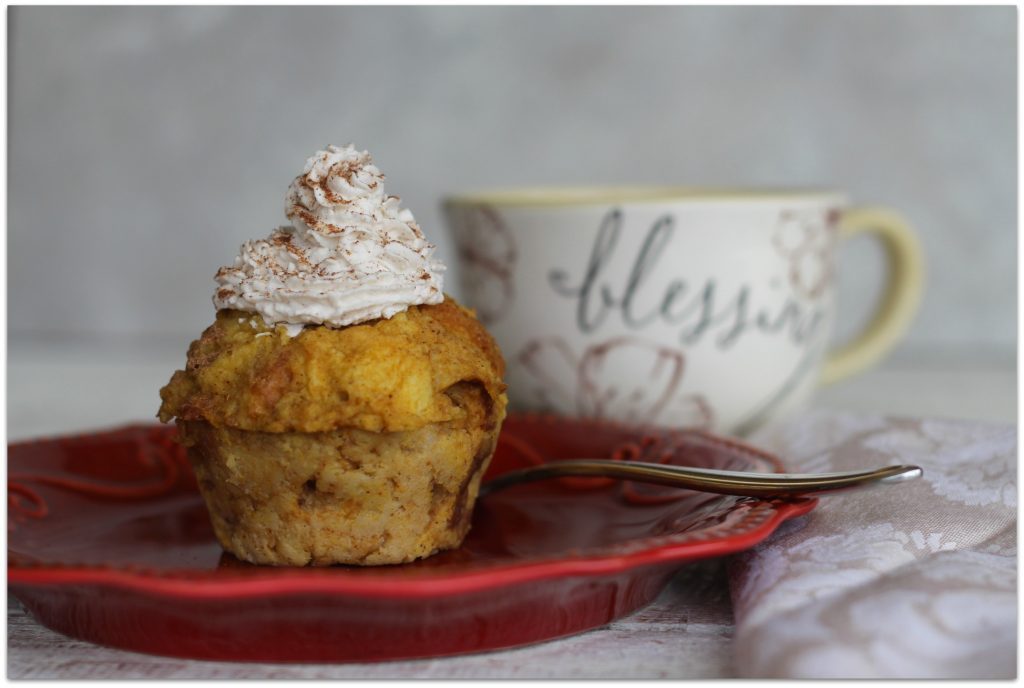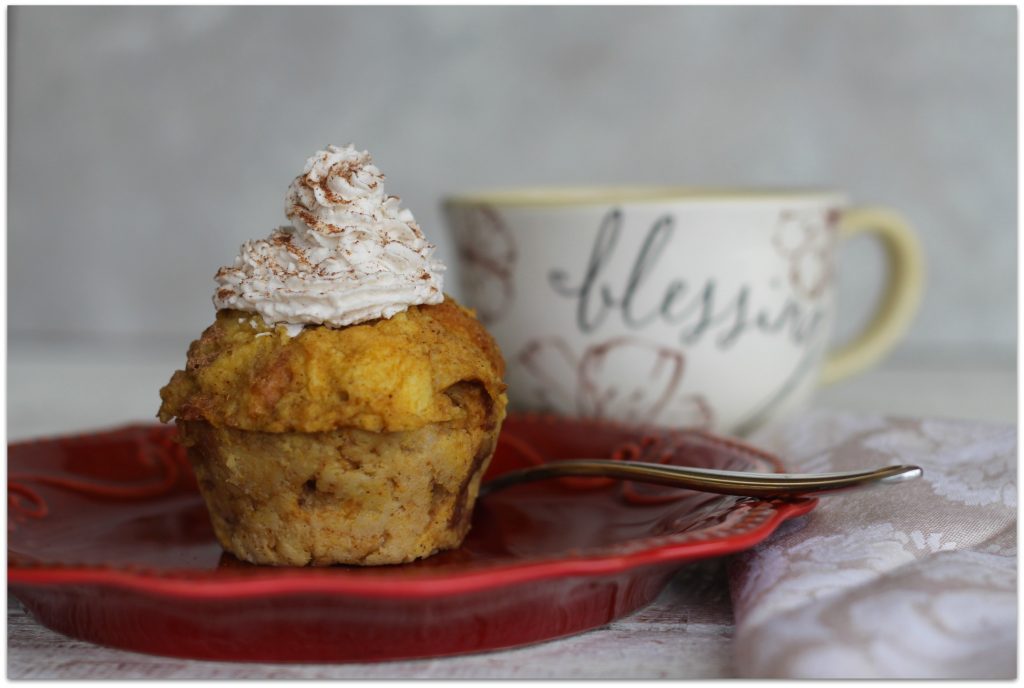 Low/No-Sugar Layered Pumpkin Cheesecake | Kalyn's Kitchen
Need a dessert for family or friends who can't have sugar? My mom is diabetic and it's important that she can have dessert along with the rest of the family. This one is perfect!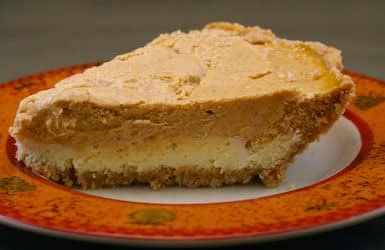 Pumpkin Pie Cupcakes | Food, Fun & Faraway Places
Who doesn't love cupcakes? Think about taking these to your child's school as a thank you for the teachers or your local fire department. It's that time of year when we're reminded to let people know how thankful we are for all they do. These would make a really pretty centerpiece on the Thanksgiving dessert table, too.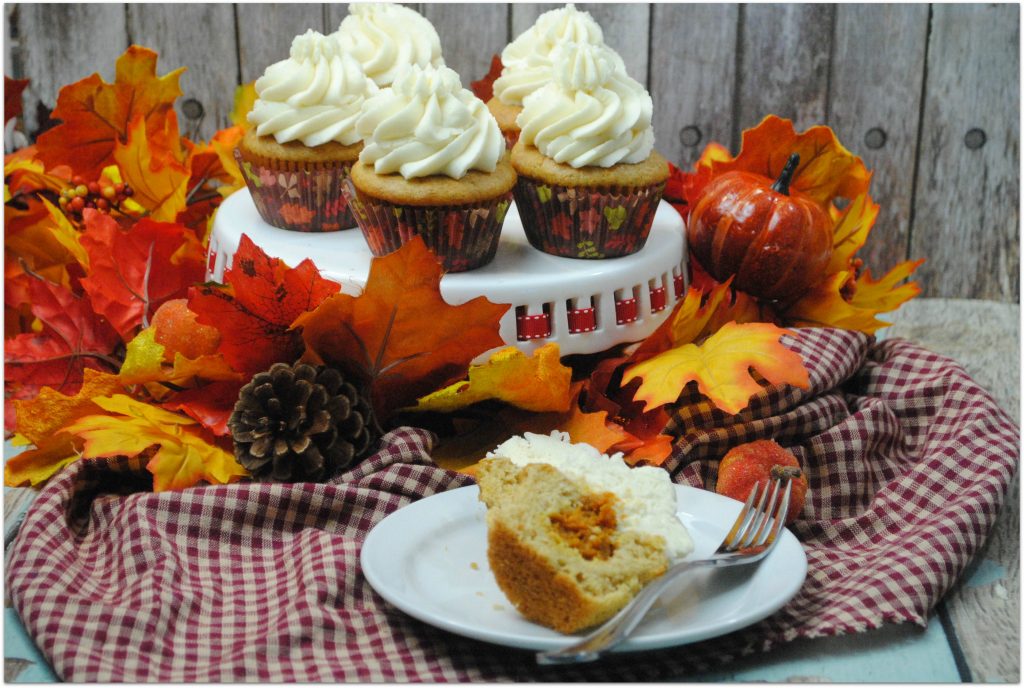 Pumpkin Pecan Bars | To Simply Inspire
Pecans pair perfectly with pumpkin and these are pumpkin pecan bars are incredible!
Pumpkin Spice Latte Cookies | Food, Fun & Faraway Places
If you love pumpkin spice lattes, you're going to rejoice that we've made it into a cookie! Enjoy these with a cup of coffee or tea when you finally take a minute for yourself in the afternoon.
Pumpkin and Spiced Apple Cinnabon | Food, Fun & Faraway Places
Who can resist a Cinnabon? The pumpkin and apple pairs so well in taking this treat up a notch!
Easy Pumpkin Muffins with Orange Maple Glaze | Living Sweet Moments 
Who knew pumpkin and orange went so well together? These muffins are the perfect breakfast treat all year long. Double the batch and freeze some for later!
Peanut Butter Pumpkin Spice Thumbprint Cookie | Food, Fun & Faraway Places
These cookies will be gone in no time! I had no idea pumpkin and peanut butter paired so well! Let the kids make the thumbprints. Making memories is what this season is all about.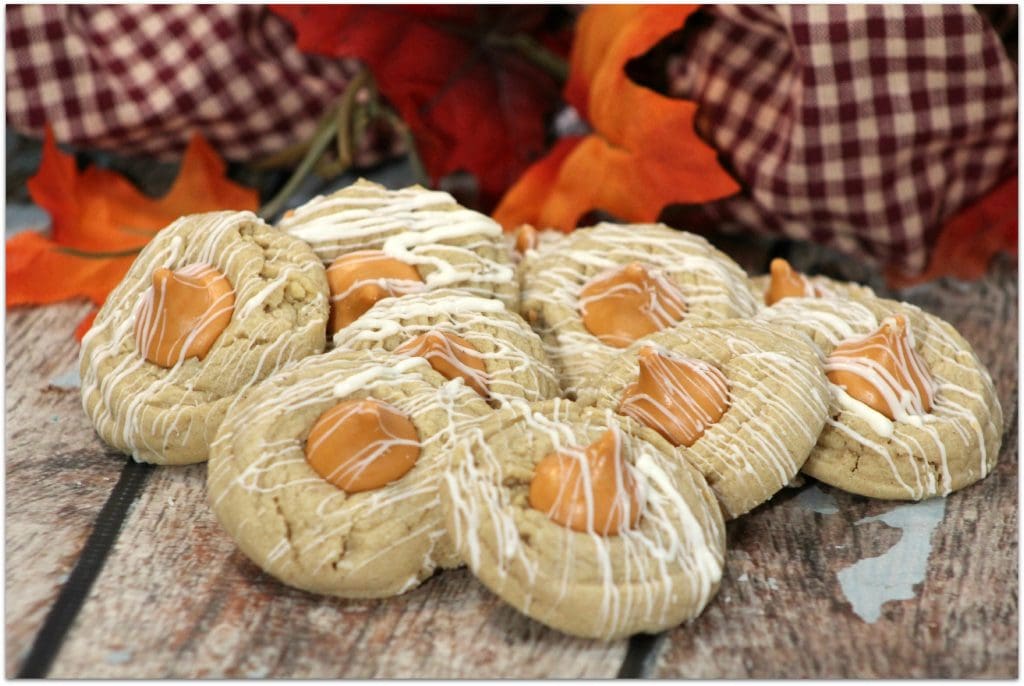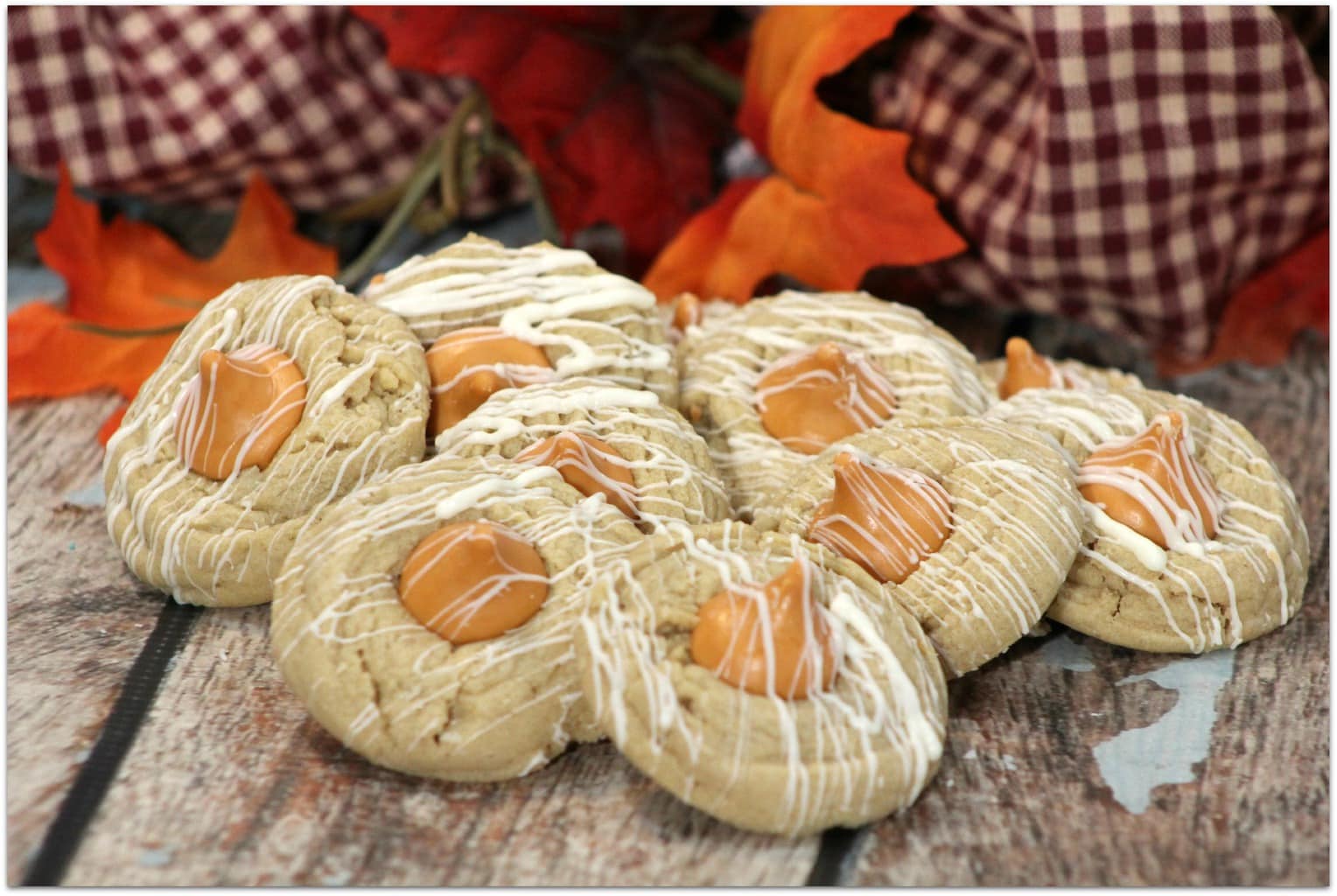 Pumpkin Walnut Sticky Buns Recipe | Living Sweet Moments
Sticky buns are delicious for dessert, but I also love them for breakfast. This is another dessert your family and friends will be begging you to bring to parties!
Easy Pumpkin Oreo Pops | Food, Fun & Faraway Places
The kids will love this treat and they're perfect to bring to a party because you don't need to worry about utensils. They also make an elegant centerpiece when placed ina wide-mouth jar, short vase, or basket as we've done below.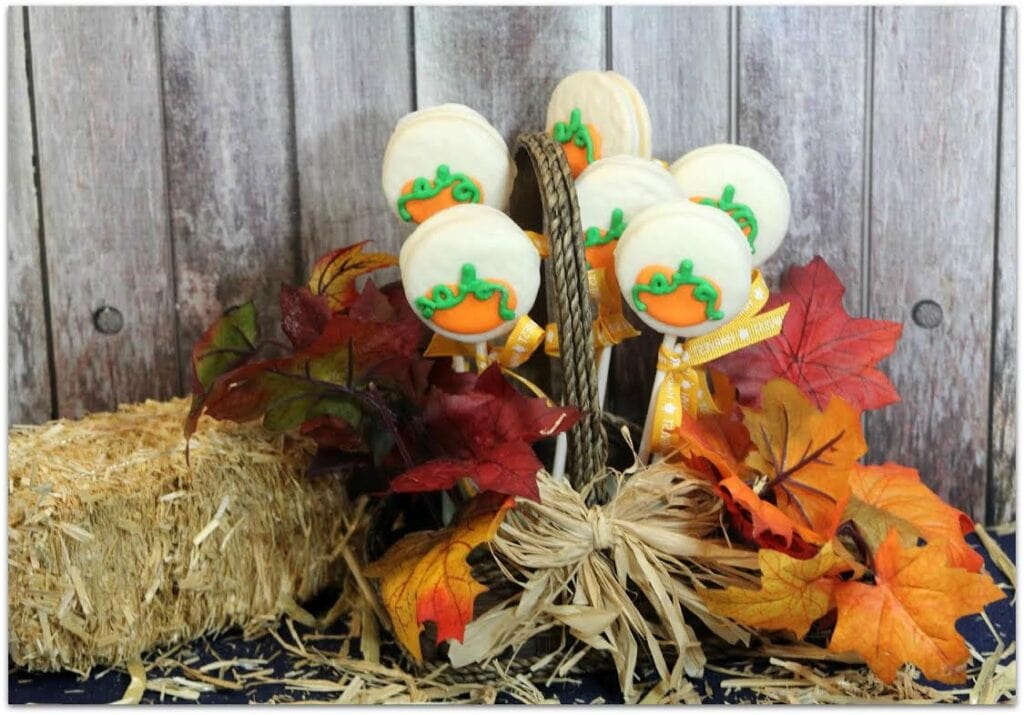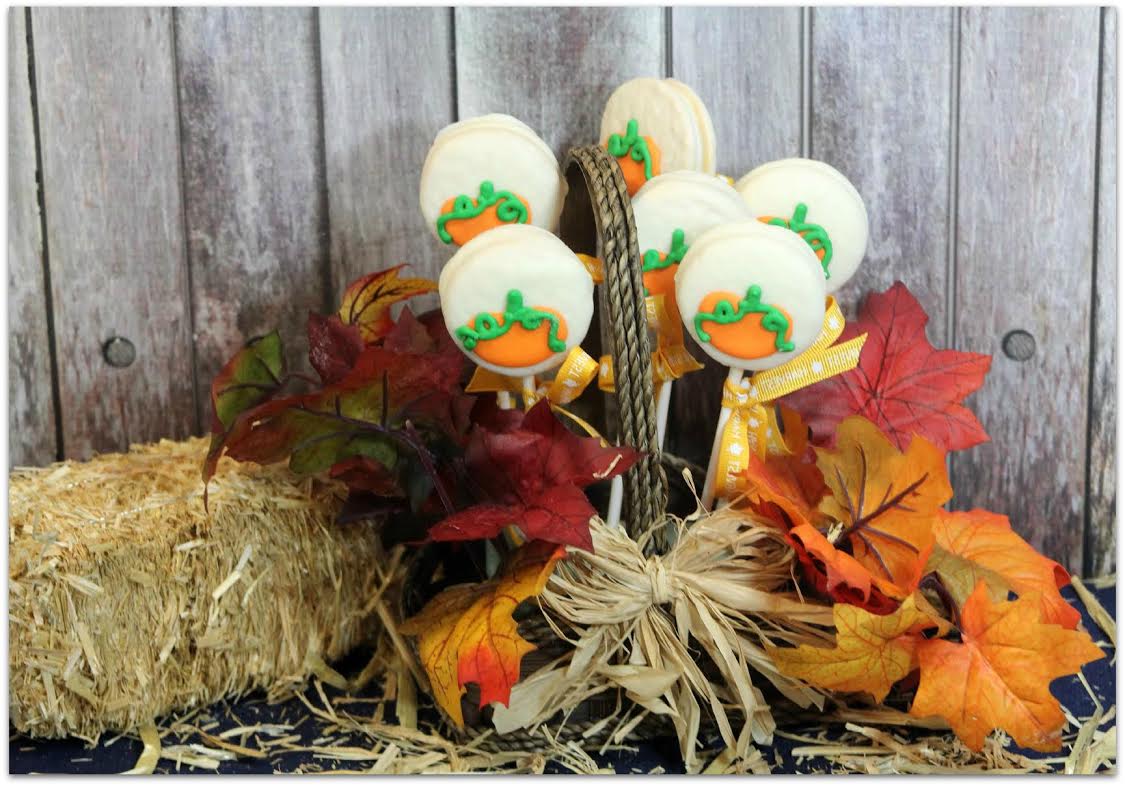 Paleo Chocolate Pumpkin Donuts | Healthy Seasonal Recipes 
Just look at that deliciousness! And no one will know that these are a healthy dessert or breakfast!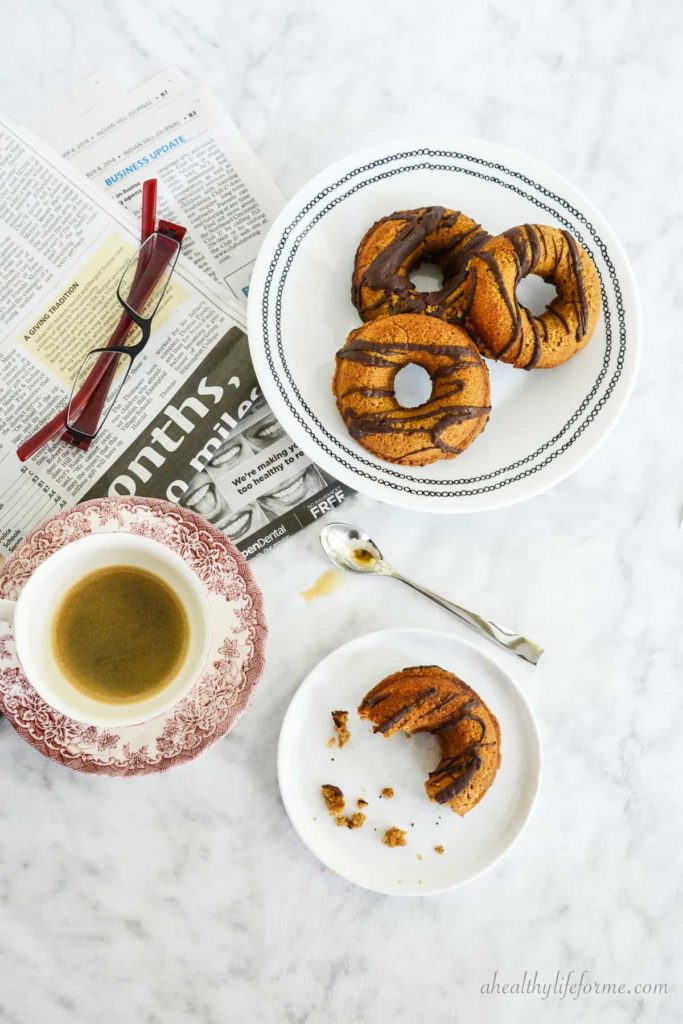 5 Minute Maple Pumpkin Pie Parfait | Food, Fun & Faraway Places
Here's another one that makes a great breakfast or dessert. It really takes 5 minutes to prepare, and your guests will be wowed at your ingenuity!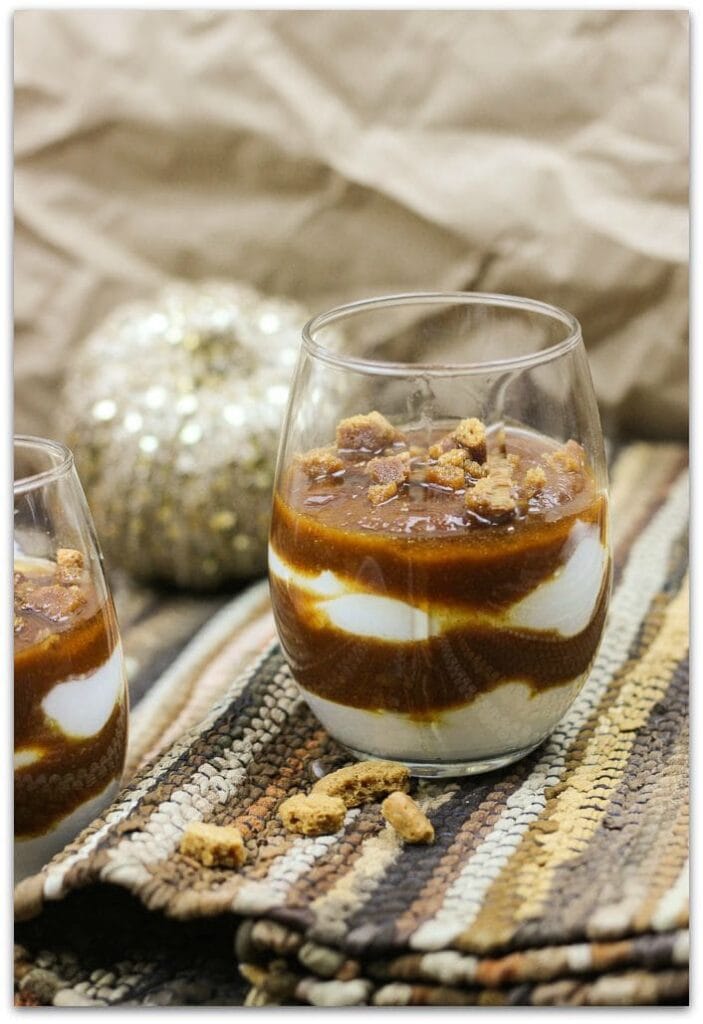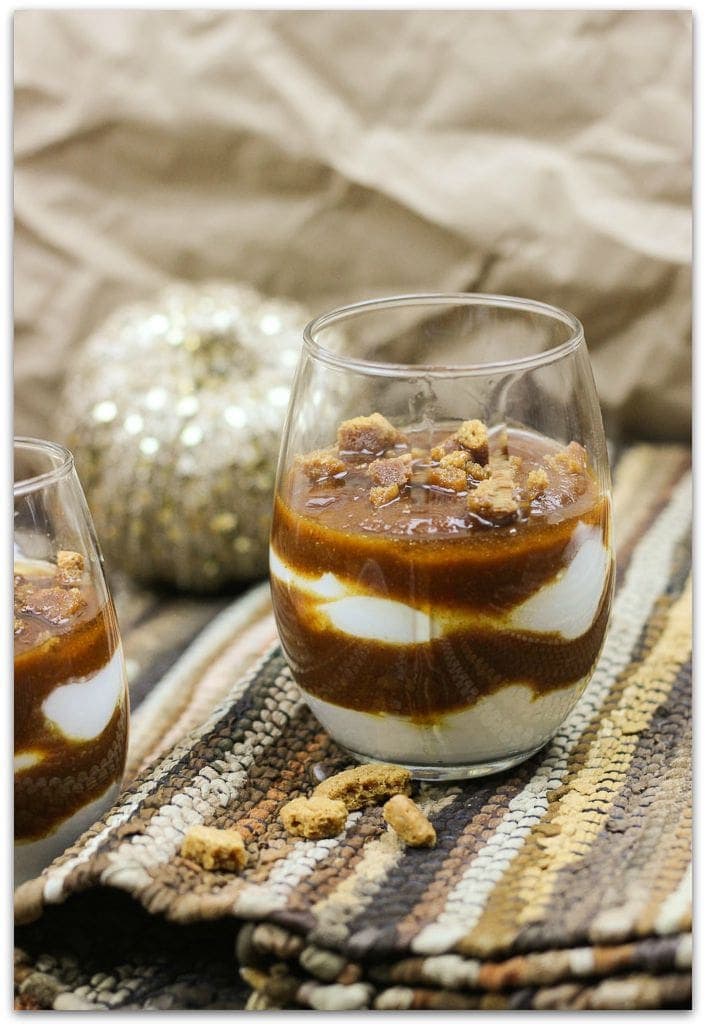 Pumpkin Cream Cheese Cupcakes with Streusel Topping | Urban Bliss Life
You had me at streusel topping! I adore cupcakes and adding the streusel is brilliant. Breakfast or dessert? What say you? I say both!
Vegan Pumpkin Maple Walnut Scones | Healthy Seasonal Recipes
It's important to have something vegan on hand for those who have diet restrictions or choices, but everyone will want to eat these pumpkin maple walnut scones!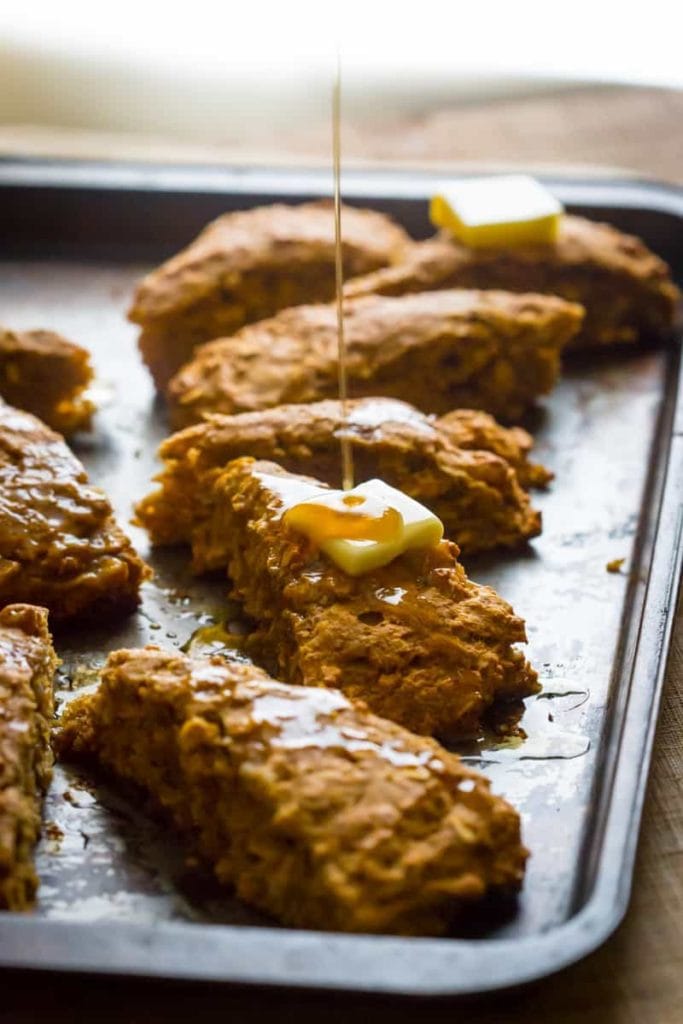 Pumpkin Snickerdoodles | Food, Fun & Faraway Places
Snickerdoodles are definitely a favorite cookie. We've taken them to a whole new level by adding pumpkin to the recipe. You're going to love this one!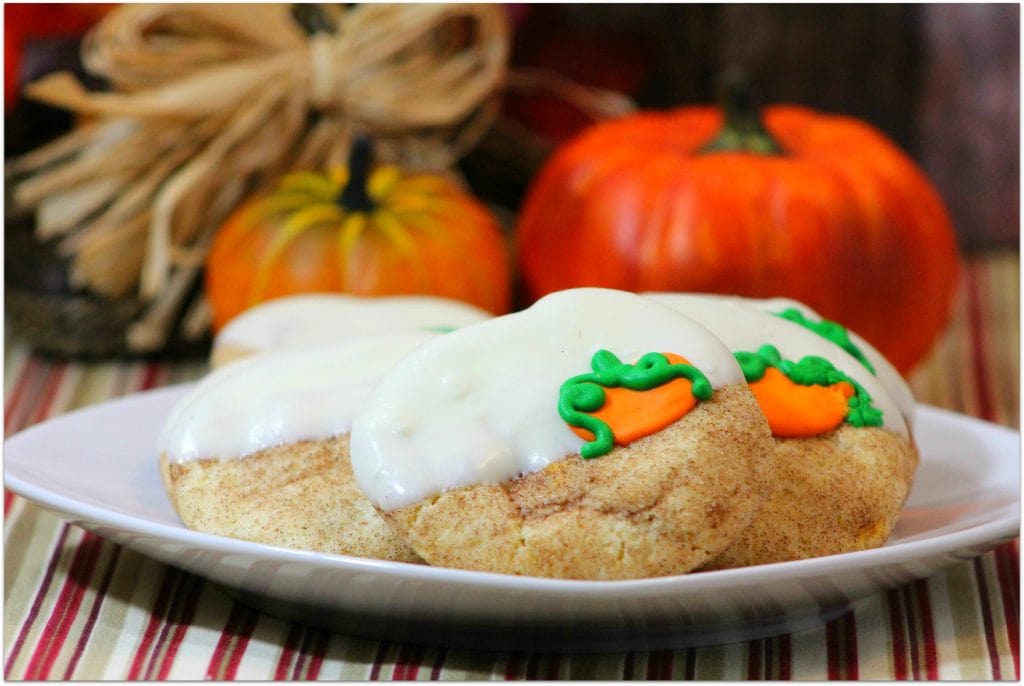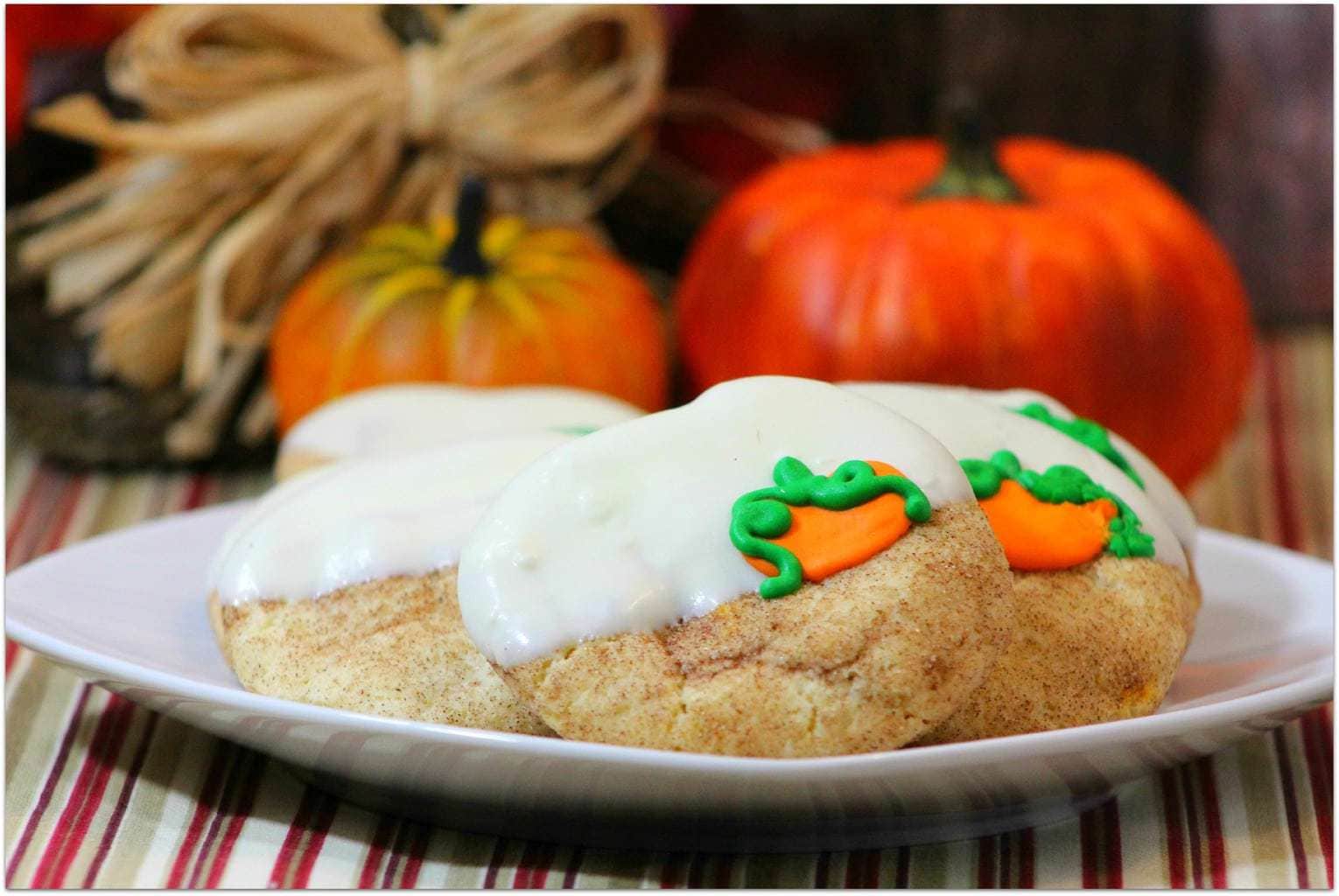 Pumpkin Pie Brownies |Healthy Seasonal Recipes
Never thought chocolate paired well with pumpkin? You are in for a big surprise! This is such a decadent treat!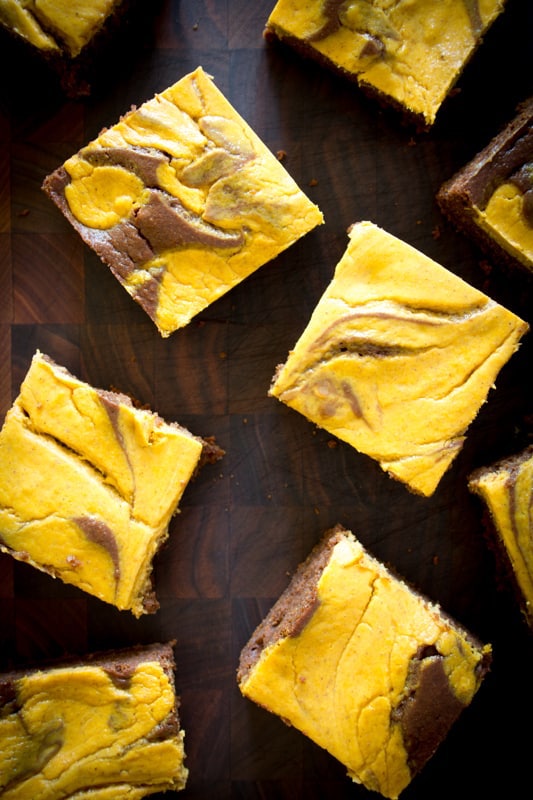 Pumpkin Ale Cupcakes with Streusel Cream Cheese Frosting | Snappy Gourmet
If you've been a reader for a while, you know how much I love cooking with beer! It's the perfect addition to these pumpkin cupcakes!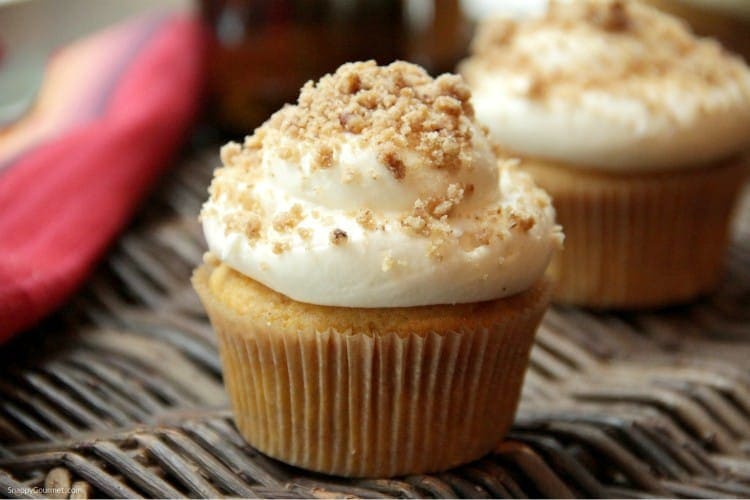 Gingerbread Pumpkin Cheesecake | Healthy Seasonal Recipes
How pretty is this cheesecake? And it's so light and fluffy. This will be one of your favorites for Thanksgiving every year.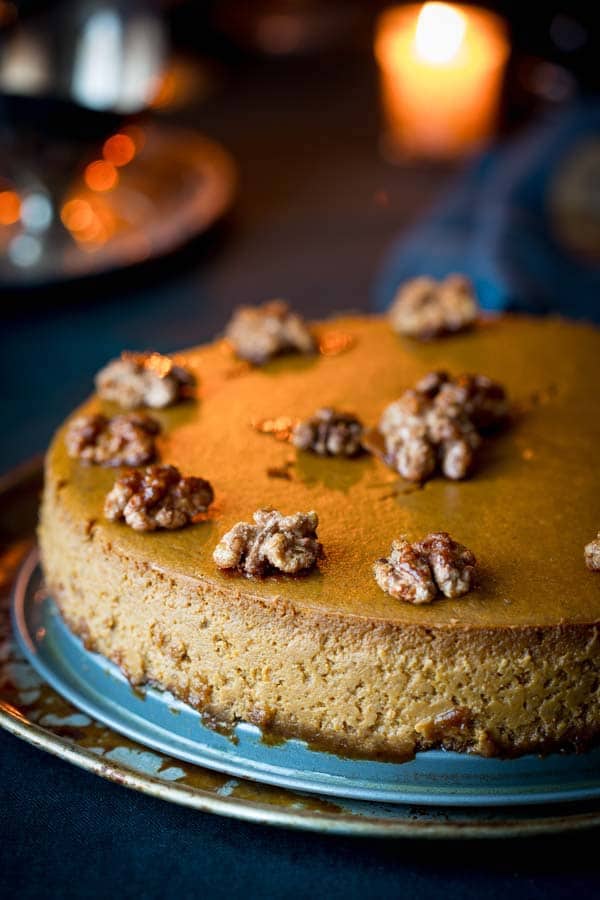 Ultimate Pumpkin Chocolate Chip Cookies | Food, Fun & Faraway Places
My husband eats cookies like there is no tomorrow. Do you have a cookie monster in your house, too? Better double up on this recipe!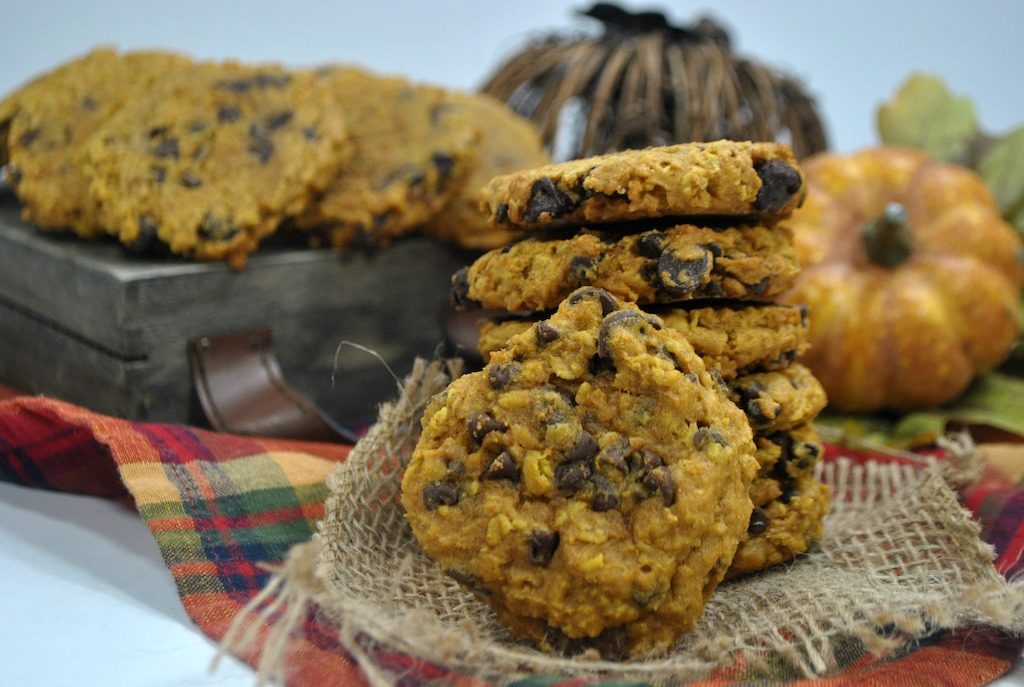 Chocolate Swirl Pumpkin Pie | Healthy Seasonal Recipes
Though I love pumpkin pie on Thanksgiving, I do get a little bored with the same old pie. Swirling in chocolate really makes this a special dessert.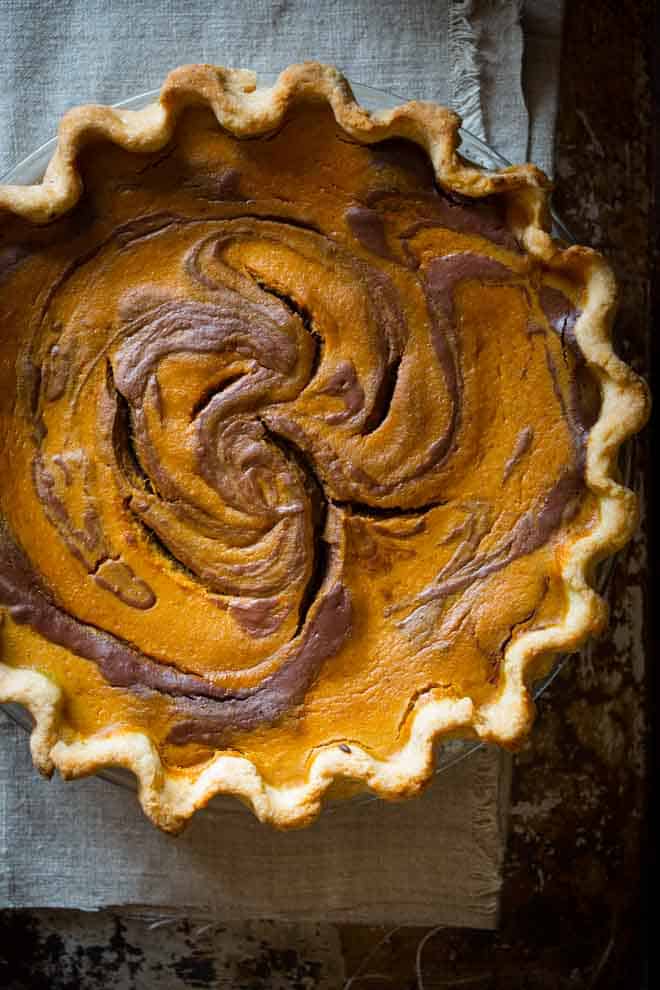 Pumpkin Cream Cheese Swirl Muffins | Mommy Musings
My friend Stefanie at Mommy Musings is so creative, and I know these muffins will be on your list of favorite delicious treats for fall!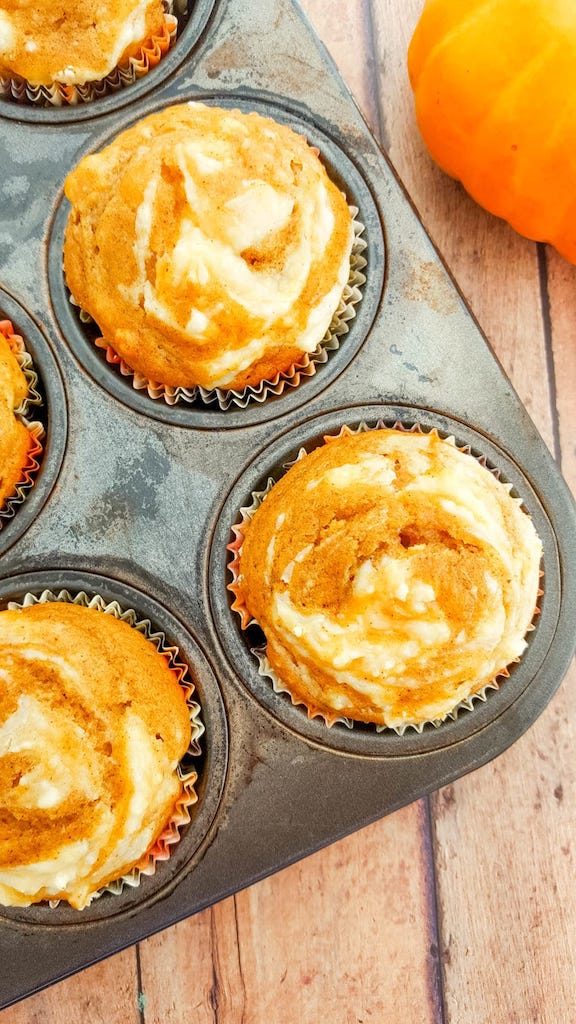 Pumpkin Ribbon Bread | Simply Stacie
I have a special place in my heart for Stacie's blog. She was the first blog I ever followed! Once I got my footing on my own blog, I reached out to Stacie with questions about how to do different things on my site. She always took time for me, and I'll be forever grateful to her for that. Her recipes are always amazing, and her photography blows me away. I know you'll love this one!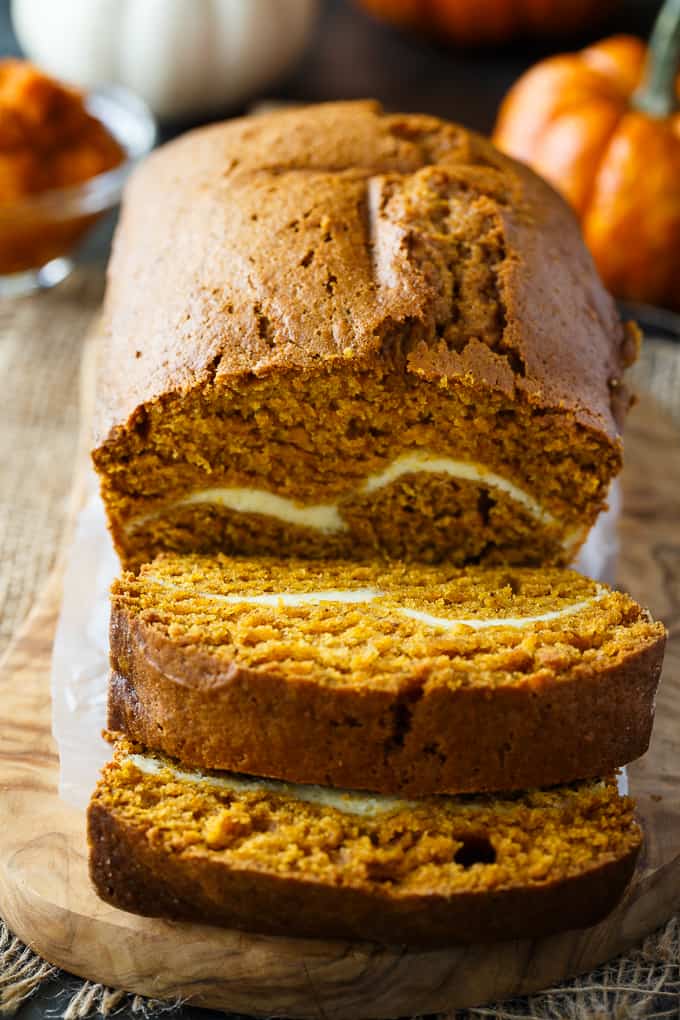 Looking for another yummy fall recipe? Check out these Apple Funnel Cake Rings!
Have a favorite Pumpkin recipe? Share in the comments!