These Peanut Butter and Pumpkin Spice Thumbprint Cookies are so much fun to make with family or friends. Though perfect for fall all the way through Christmas, this easy dessert can be served anytime of the year! The icing makes these cookies look so special, but it's such an easy recipe! Looking for something different for that cookie exchange? You've found it!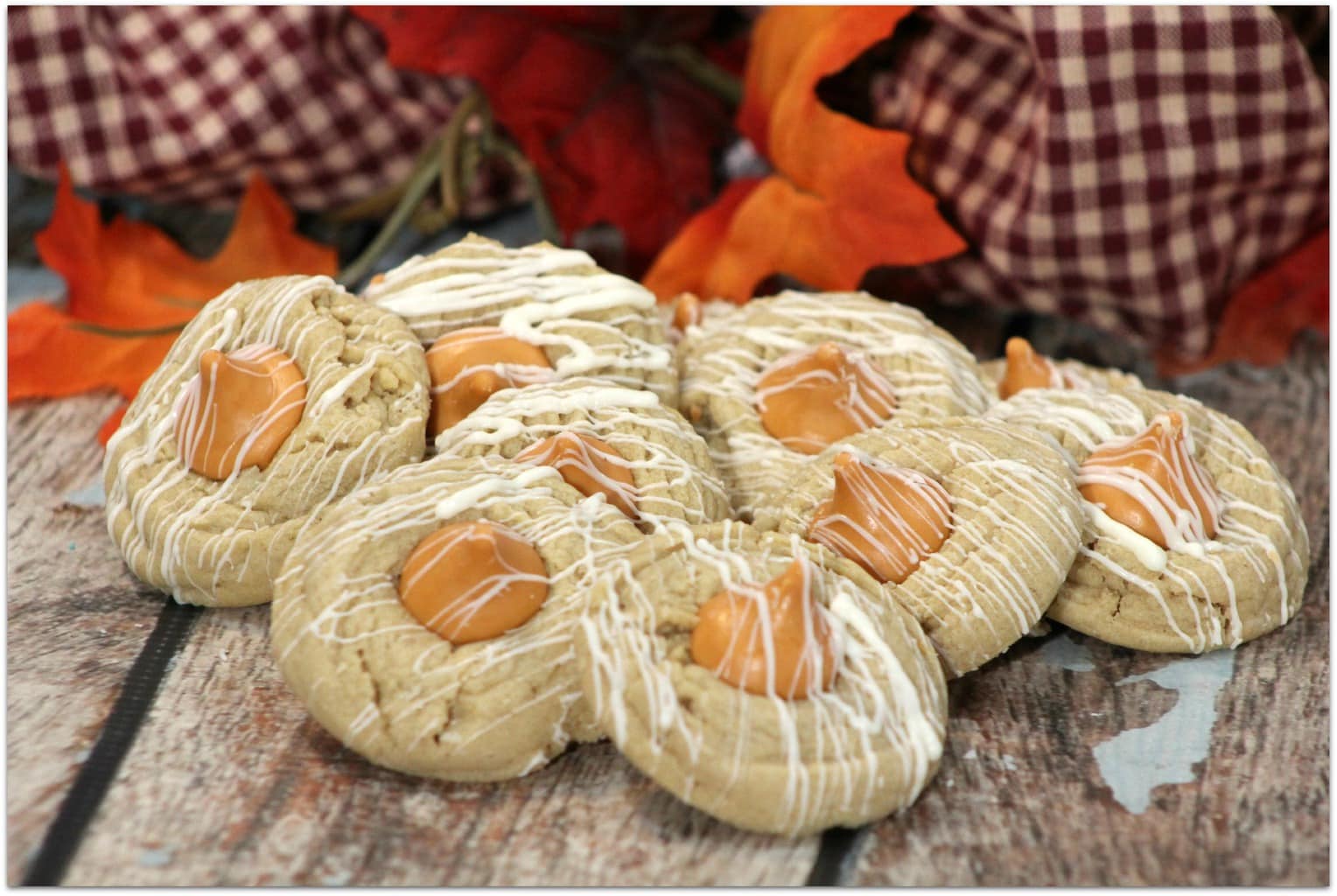 Peanut Butter and Pumpkin Spice Thumbprint Cookie
Ingredients:
½ C  unsalted butter, room temp
½ C brown sugar
½ C  sugar
1 egg, room temp
1 C creamy peanut butter
1 tbsp vanilla
¾ tsp baking soda
¾ tsp baking powder
½ tsp salt
1½ C flour
1 bag of Pumpkin Spice Kiss candy
1 bag of Ghirardelli white chocolate wafers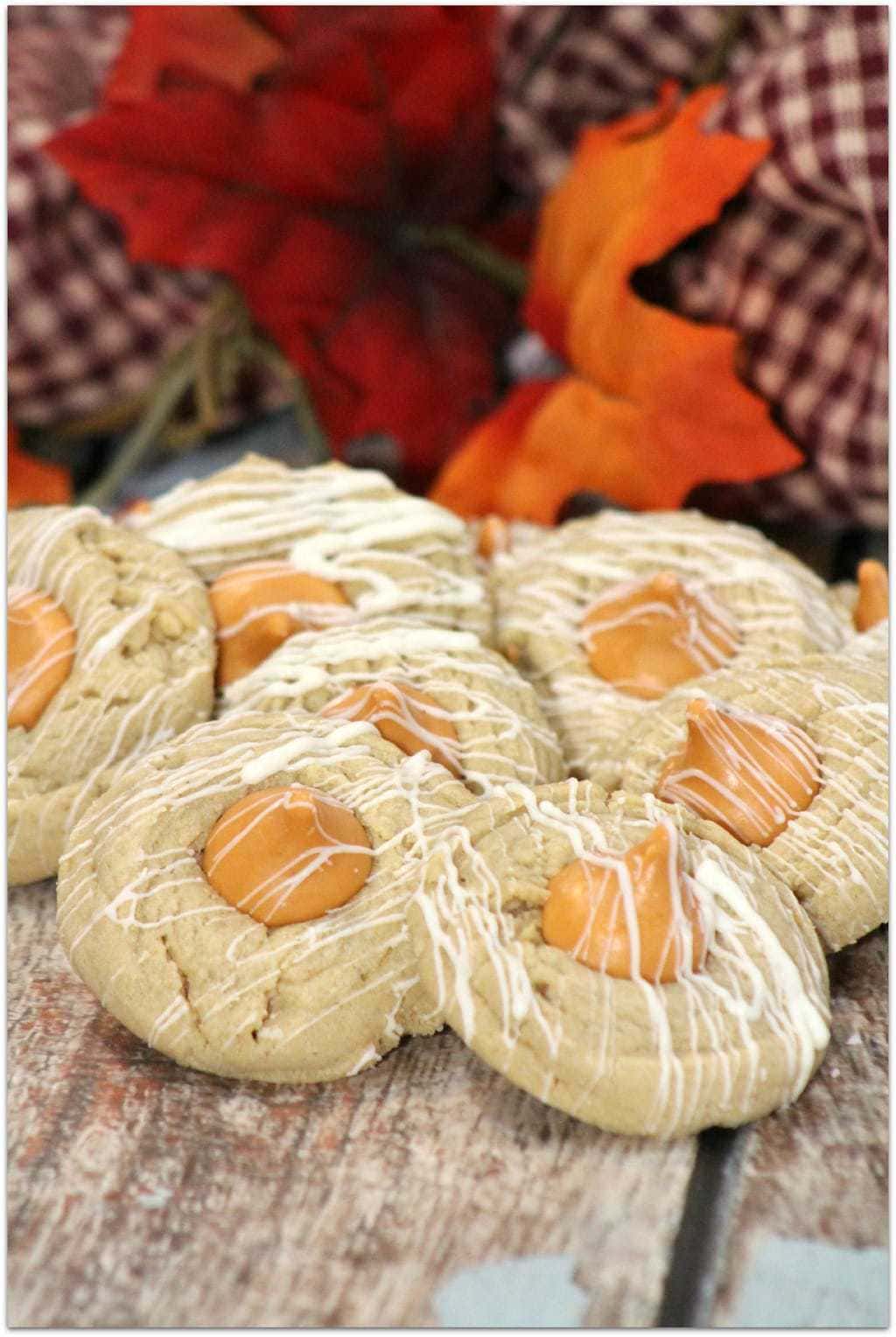 Directions:
-Preheat oven to 350 degrees.  Line cookie sheets with parchment paper.
-Cream butter and both sugars with an electric mixer until smooth and fluffy.
-Be sure to scrape the sides of the bowl when mixing the ingredients.
-Add the egg, mixing until smooth.
-Add peanut butter and vanilla to the mixture. Blend well.
-In a separate bowl, whisk baking soda, powder, salt and flour, slowly adding to the wet ingredients.
-Mix well to ensure all of the ingredients are well blended.
-Using a small ice cream scoop make small  dough balls.
-Place them on the lined cookie sheet.
-Bake at 350 degrees for 13 minutes or until they are lightly brown on the bottom of each of the cookies.
-As soon as the cookie is taken out of the oven place the pumpkin kiss into the center of the cookie.
-Allow the cookie to cool slightly on the cookie sheet.
-Transfer the cookies to a wire rack to cool completely.
Using a double boiler or *microwave melt the white chocolate wafers.
-Once the chocolate has melted drizzle it on top of the cookies.
*Place the white chocolate in a bowl and in the microwave for 1 minute.  Stir well. Move back into the microwave for another minute.  Stir again.  Repeat this process until all of the wafers have melted completely.
Looking for more delicious recipes? Try these Peanut Butter Ooey Gooey Bars!