Need a new recipe for dinner? Everyone wants to eat healthier food these days, and seafood is one of our favorite dishes.
In fact, the Department of Agriculture recommends you eat at least 8 ounces of seafood each week. Especially when feeding kids, Tilapia is a great choice as the flavor is very mild. Tilapia is also wonderful source of protein and high in omega-3 fatty acids.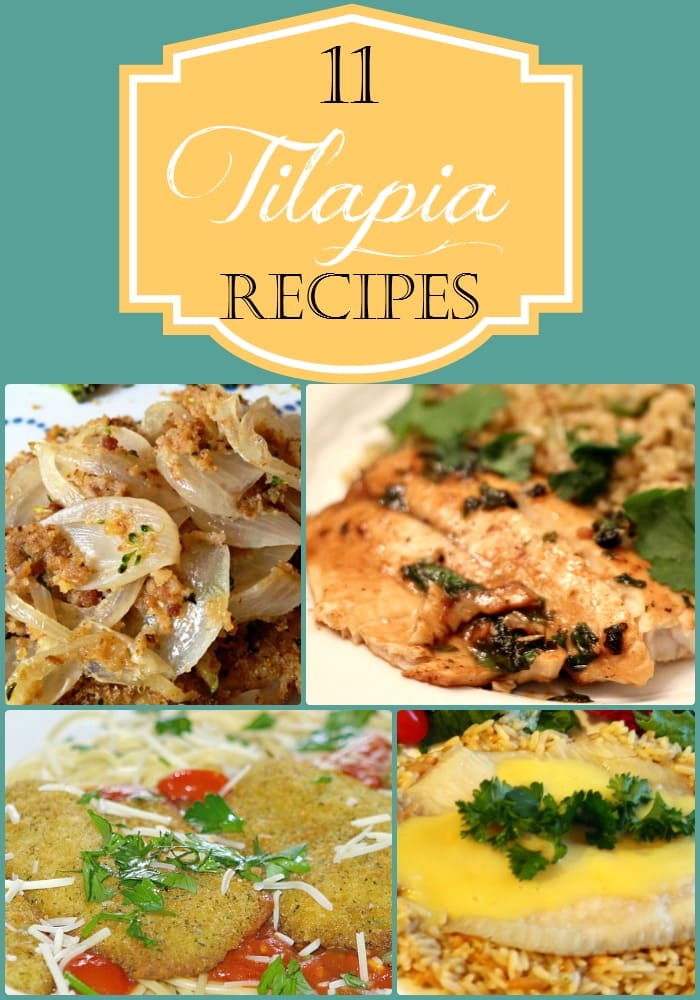 You'll find a lot of recipes here including some that have sides like quinoa for a complete dinner.
1. Cilantro Lime Tilapia from Mom Endeavors 
2. Crock Pot Poached Tilapia  from Parenting Chaos 
3. Parmesan Tilapia  from Crystal and Comp 
4. Honey Mustard Tilapia from Feels Like Home Blog
5. Grilled Fish Tacos  from Cooking Classy
6. Parmesan Crusted Tilapia from Taste And Tell Blog
7. Grilled Tilapia in Foil Packs from Our Kitchen Inventions
8. Mamma's Supper Club Tilapia from Food.com
9. Easy Baked Tilapia from The Kitchen 
10. Coconut Crusted Tilapia from Six Sisters Stuff 
11. Baked Dijon Tilapia  from Frugal Antics Recipes 
What's your favorite fish recipe? Share in the comments below!