What would this spring holiday be without Easter Peeps Treats? We look forward to that month or so before Easter when the Peeps hit the shelves.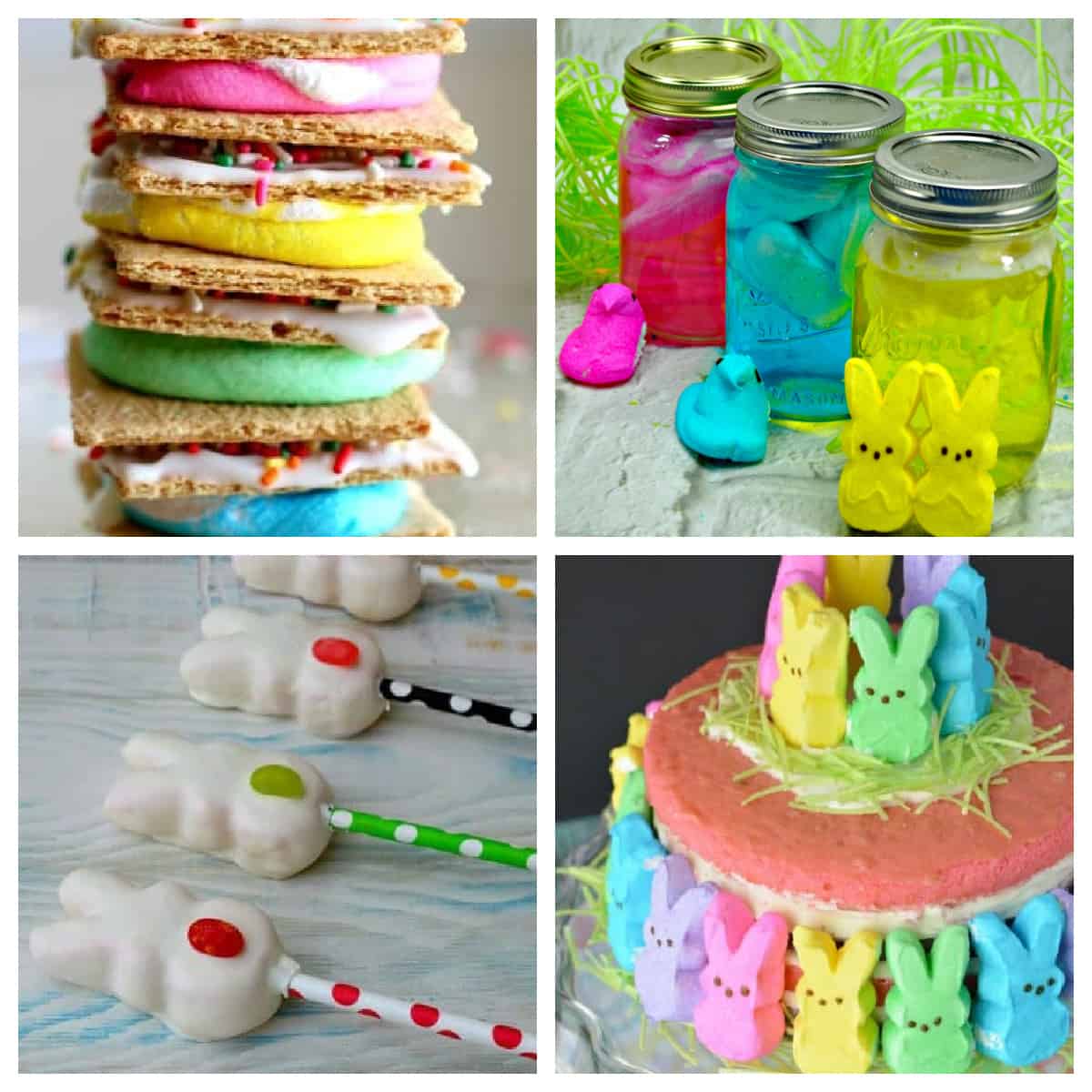 My younger daughter adores Peeps! I love anything marshmallow, so Peeps are always in our Easter baskets!
Have you seen the Peeps that are dipped in chocolate? Be still my heart!
I love chocolate covered marshmallows and plan to pick these up on my next grocery store visit. For my daughter, of course... And I just heard they have a Tabasco flavor, too. Going have to skip that one!
I haven't bought the new ones yet because I'm on a mission to lose a few pounds (yes, again) and I know I will devour them as soon as they hit the kitchen counter.
Nope, not doing it! At least, not until Easter morning!
The other thing I love about these sweet desserts is that they can actually make a nice centerpiece, as well! Just place them on a pretty platter with some Easter grass, and they will make a beautiful display.
Easy, Delicious and Fun Easter Peeps Treats
Where Can I Find More Easter Recipes?
Looking for more Easter recipes? How about 20 of the best Easter desserts on the planet?
And if you're trying to trim down a bit like I am, check out these delicious Weight Watchers Easter dessert recipes!
You may also like these 15 Ideas for Decorating Easter Eggs.
And have you seen these Bunny Butt Cupcakes? Too cute!