You are going to love all these German dishes! After spending some time exploring the Romantic Road in Germany earlier this year, I knew I wanted to share some German recipes with you. 
I loved the food in Germany, but feel like so many people told me not to get excited about eating there. They were SO wrong!
There is a very serious German food culture, and those who told me not to expect amazing food just hadn't tasted truly authentic recipes from Germany.
These recipes are scrumptious any time of year, but especially popular when Oktoberfest rolls around! Have an Oktoberfest night at your house for something festive. We can all use a cheery holiday meal!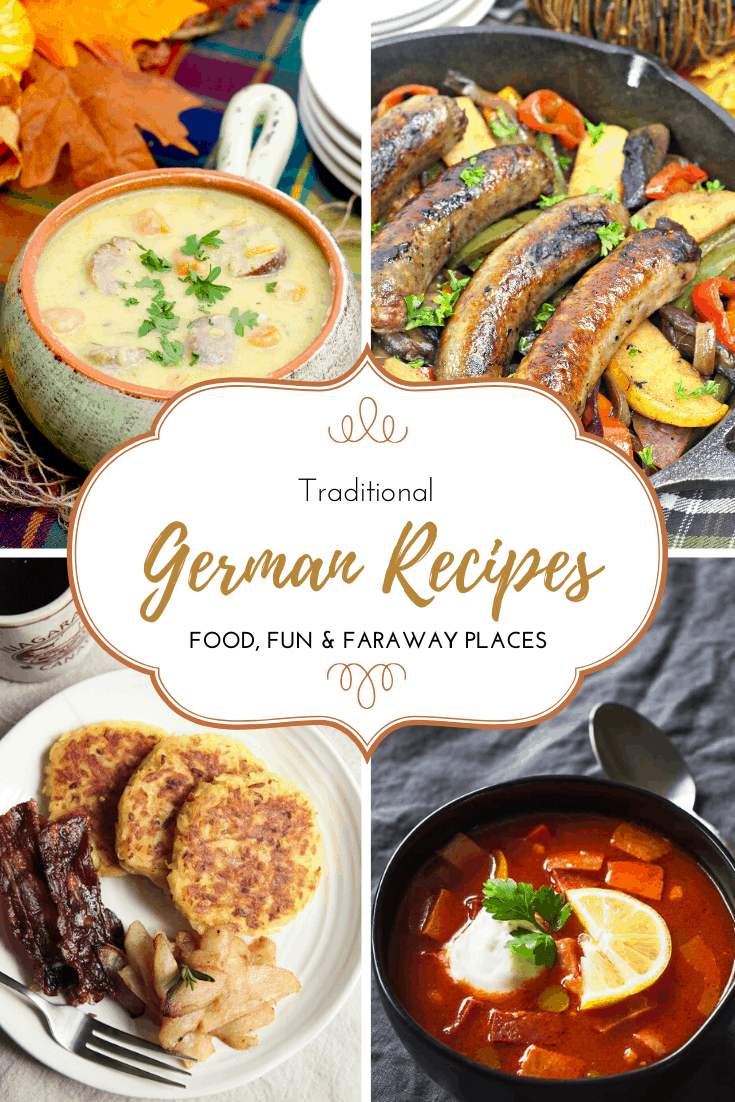 German cuisine is pure comfort food, in a stick to your ribs kind of way. Most of the time, the meat is braised, though there are also 1,500 different varieties of sausages, usually fully cooked in a water bath and finished on some type of griddle or grill.
And then there are the delicious German recipes for side dishes. Though I didn't see that many traditional veggies when I was in Germany, I did fall hard for their potato salad, applesauce, and those German spaetzle dumplings! I think I could live on spaetzle!
I do think you should try the traditional German recipe for sauerkraut. My grandmother made sauerkraut to put on hot dogs and I hated it. I was actually intimidated about even trying it in Germany, and now I can't imagine not having it with Bratwurst. We do not know how to make sauerkraut here in the United States!
Sometimes, one of these hearty dishes is just what you need at the end of the day. These authentic German dishes are easy to prepare and very family-friendly, which means the kids will like them, too!
Traditional German Dishes
Bratwurst Skillet Meal | Food, Fun & Faraway Places
We had this meal again last night and it's just so delicious and so easy! Serve it up with a cold beer for the ultimate in relaxation after a crazy day. It's one of my favorite German main dishes. Grab this Bratwurst Skillet Meal recipe here.
Sauerkraut Chickpea Flour Ravioli | Strength & Sunshine
This healthy, quick, and easy ravioli will satisfy any guest. It's comfort food with the added benefit of catering to those with food allergies or dietary restrictions. This dish is not only gluten-free but it's also grain-free, nut-free, and even vegan! You can find the recipe here.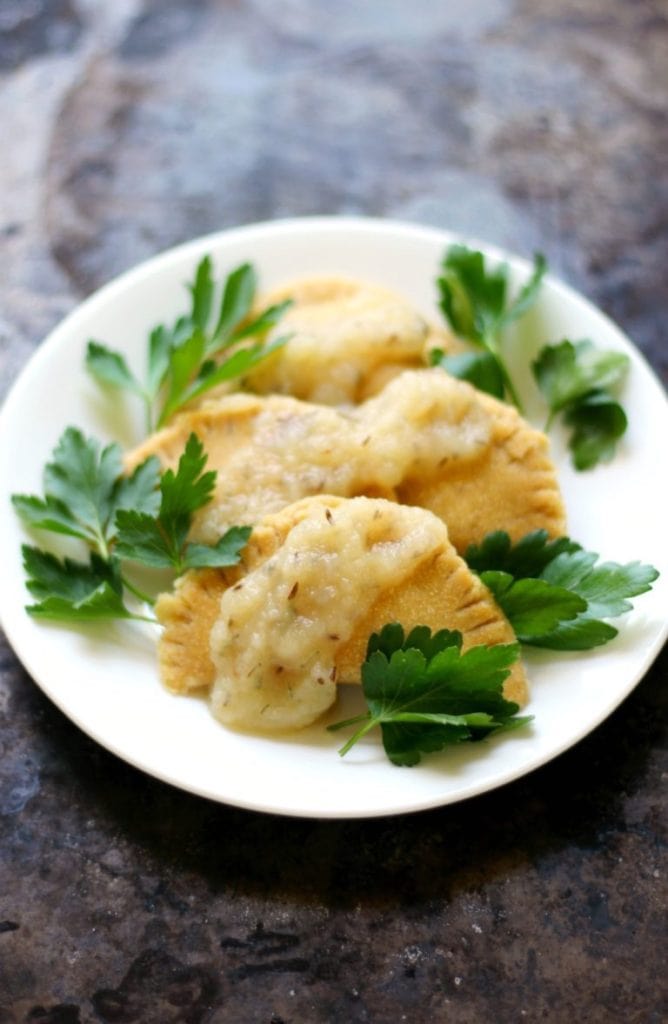 Cheddar Ale & Bratwurst Soup | Food, Fun & Faraway Places
This delicious Cheddar & Ale Bratwurst soup is so perfect for those chilly evenings. It's creamy and full of veggies and sausage. An easy recipe is just what I need on a busy night! Grab this recipe for Cheddar Ale & Bratwurst Soup.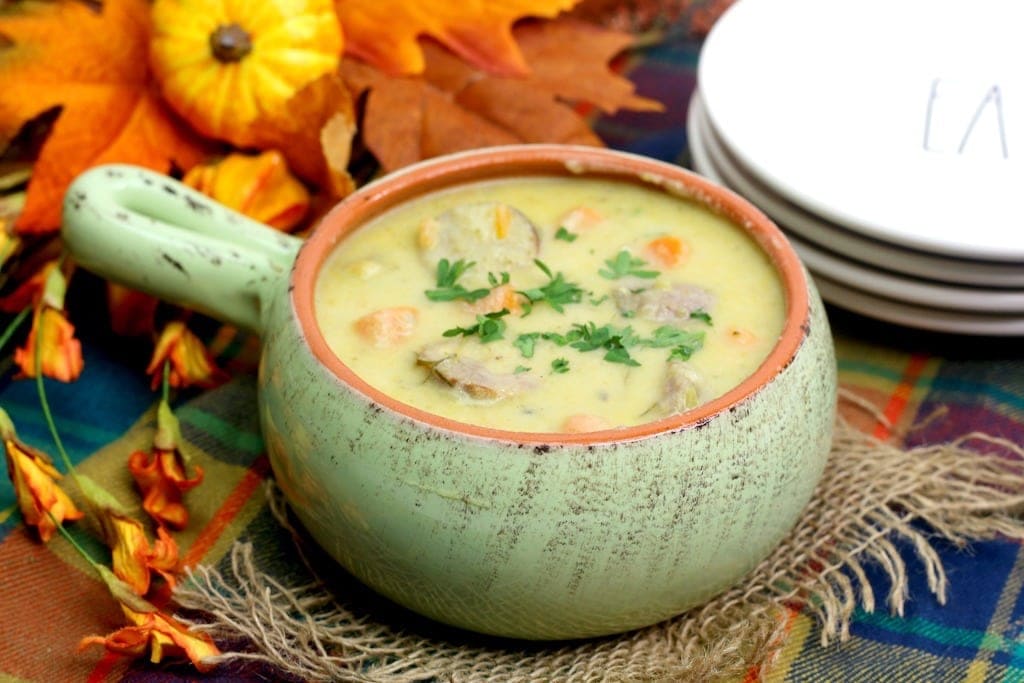 Sauerbraten | Caroline's Cooking
Sauerbraten is a twist on pot roast. What sets this pot roast apart is that it is marinated in spiced wine and vinegar to add a special kick.
This recipe is not only flavorful and unique but you can switch up the meat to pork or even venison instead of the traditional beef. You'll find Sauerbraten German dishes on every menu in Germany. Get the recipe here.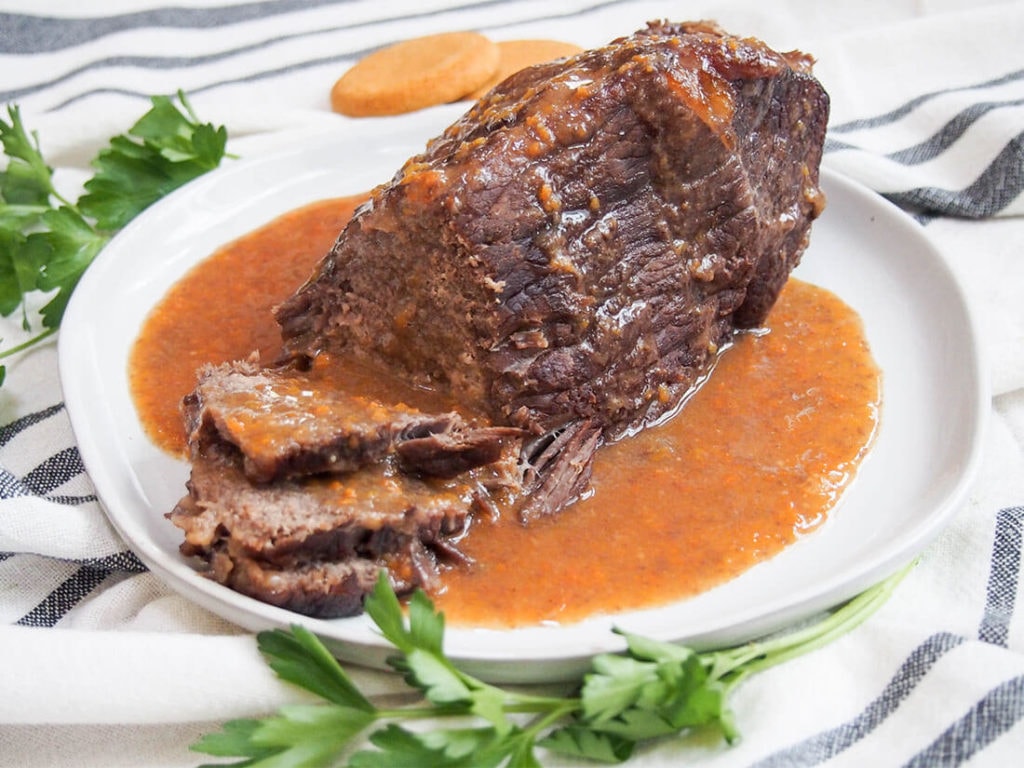 Vegan Cabbage Soup with Sausages | My Pure Plants
This traditional Cabbage and Sausage Soup is perfect for the upcoming fall months and sure to warm you up. The recipe is extremely easy for those busy evenings and is also versatile.
Though this is vegan, you could totally add sausages or other meats if you wanted to. I think it's healthy to eat vegan on occasion, but it sounds like it would be good with sausage, too! You'll find the recipe here.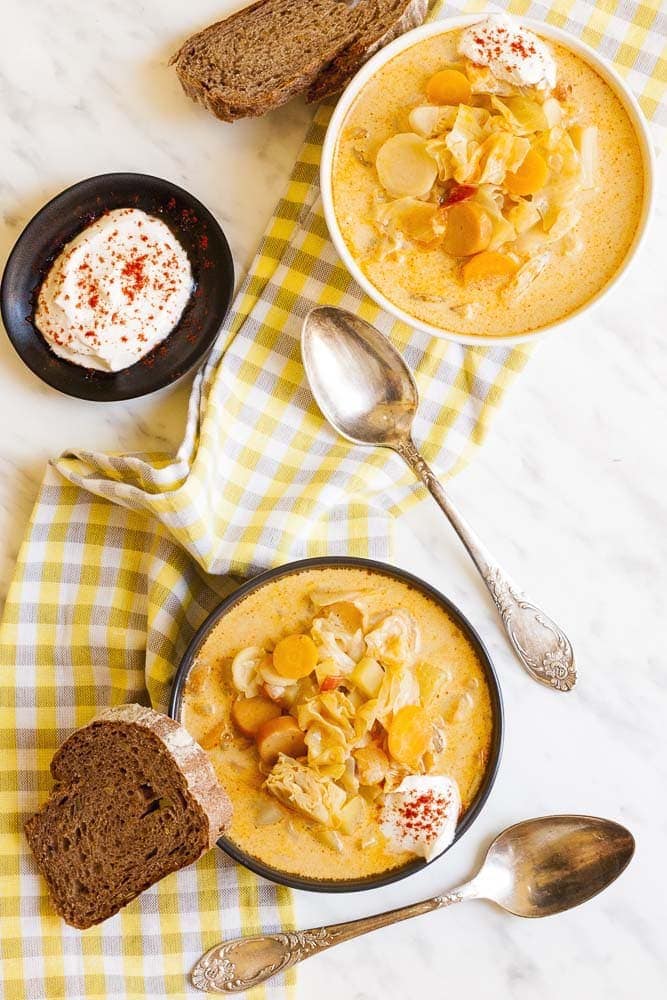 Hot German Potato Salad | The Rising Spoon
Who doesn't love potato salad as a side dish for gatherings? Though I have to admit, hot potato salad did not sound appetizing to me the first time I saw it on a menu when I was traveling through Germany.
In the US, we usually eat our potato salad cold, but you have to be open to trying new things! This Hot German Potato Salad, in particular, is sure to become an instant favorite of your friends and family. It's not only flavorful but it's mayonnaise free and pairs perfectly with any of your other traditional German recipes. Check out this recipe here.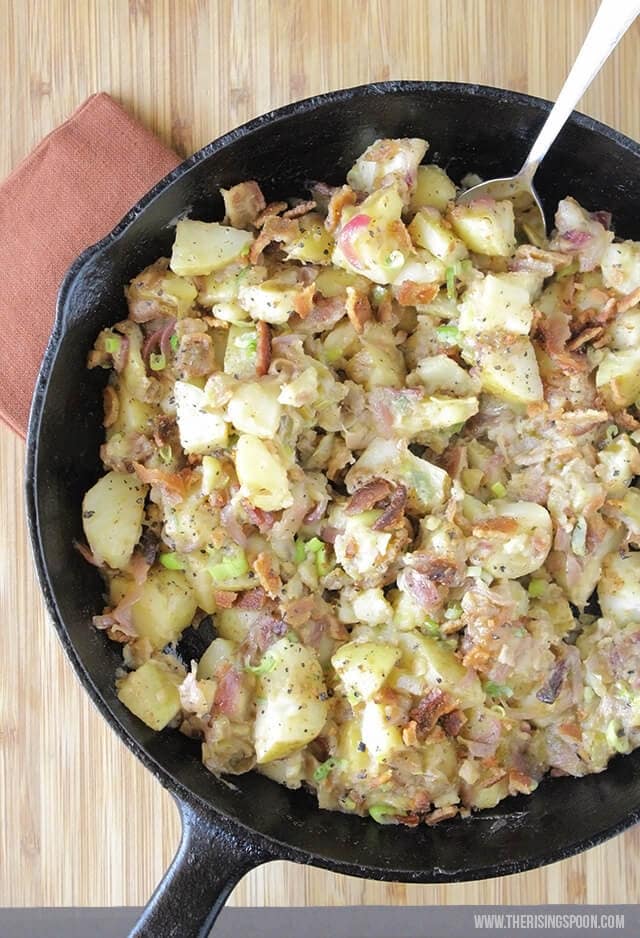 Gurkensalat Old-Fashioned Cucumber Salad | Strength and Sunshine
This cucumber salad is so simple and easy. It's the perfect old-fashioned staple dish that everyone loves. With a sweet vinegar base mixed with the fresh bitterness of onions along with chilled cucumbers, it's the perfect palette cleanser to add to your table for dinner. Grab the recipe here.
If you like your cucumbers with tomatoes, try this Greek Cucumber Salad. It's delicious, too!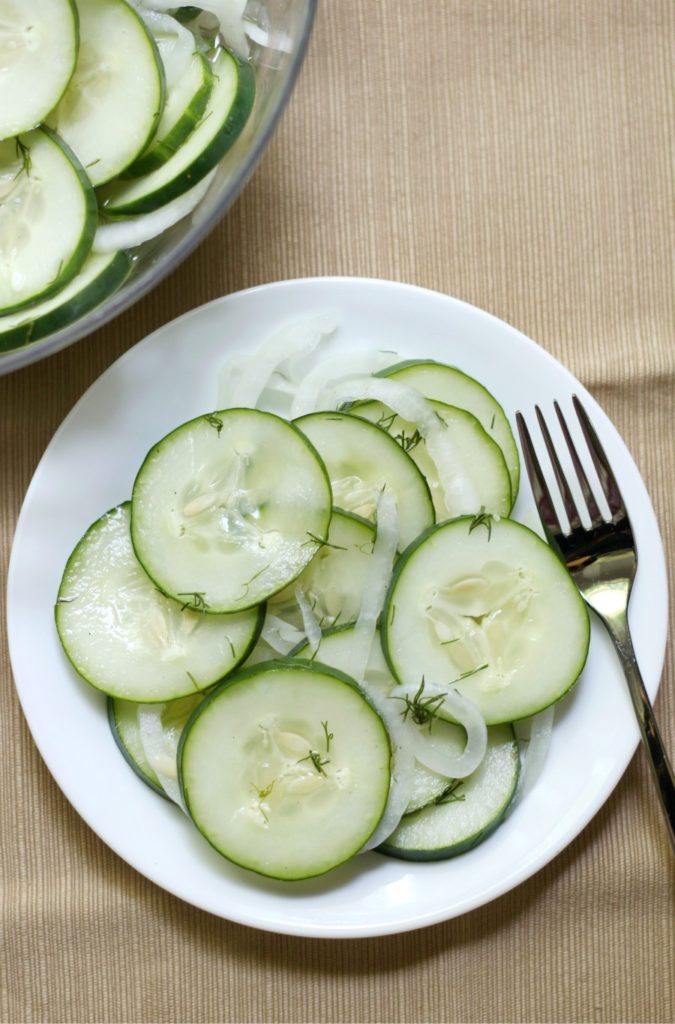 Gluten-Free and Vegan German Potato Salad | Strength & Sunshine
This easy and authentic German potato salad can be switched up and is awesome for anyone who is vegan, gluten-free, has food allergies, or anyone who is on a paleo diet. It's an awesome side dish to kick off this fall season.
Served hot or cold, it's a perfect recipe to use up all of those potatoes in your pantry. You'll find the ingredients and directions here.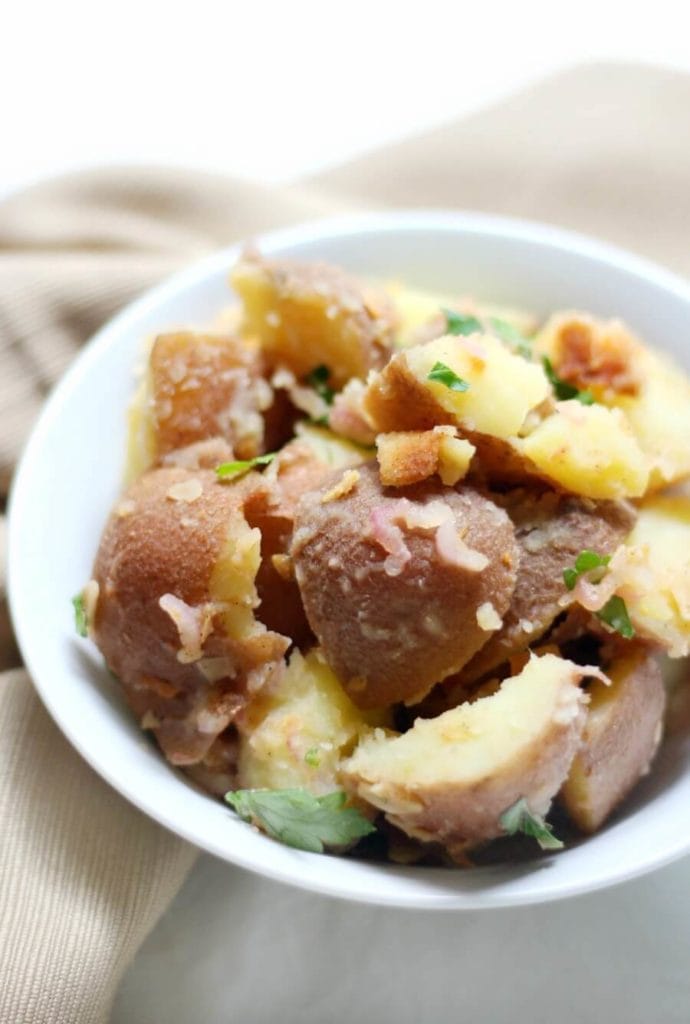 Sauerbraten for the Slow Cooker | Love Bakes Good Cakes
Have your guests enjoy this absolutely mouth-watering and tender traditional German roast beef. Using Sauerbraten beef and slow cooking it in a gingersnap gravy makes a delicious and unique main course for your gatherings this fall.
Enjoyed over spaetzle or noodles and with fresh bread on the side, this recipe is comfort food at its best. Get the recipe here.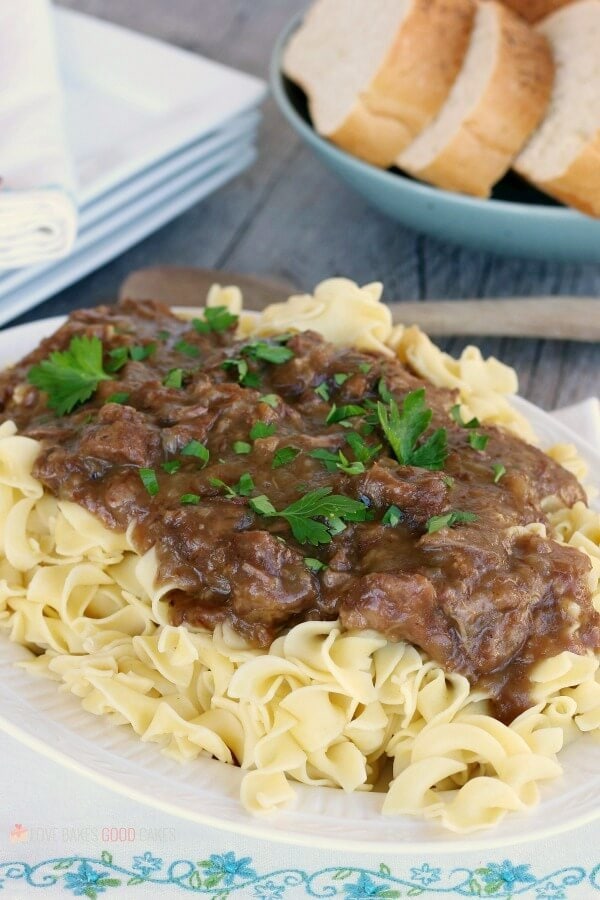 German Cucumber Salad with Dressing | Walking On Sunshine
Most German cucumber salads are slightly sweet and vinegar-based. This creamy German cucumber salad is a wonderful variation and takes normal cucumber salad up a notch.
Perfect to use up your fresh cucumbers and enjoy a simple yet flavorful side dish. It's fresh, simple, and refreshing. Get all the details here.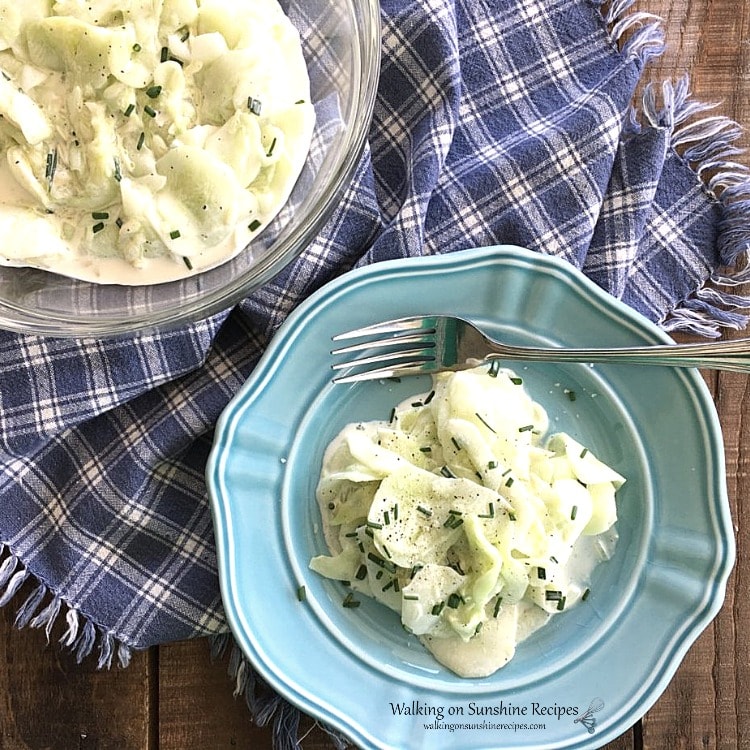 Cabbage with Bacon & Garlic in a Skillet |Keto Cooking Wins
You're going to love this skillet cabbage with bacon and garlic. Such an easy and tasty side dish! Taking less than five minutes of prep and ten minutes of cooking time, this is the perfect dish to whip up with little time on the clock. Find the recipe here.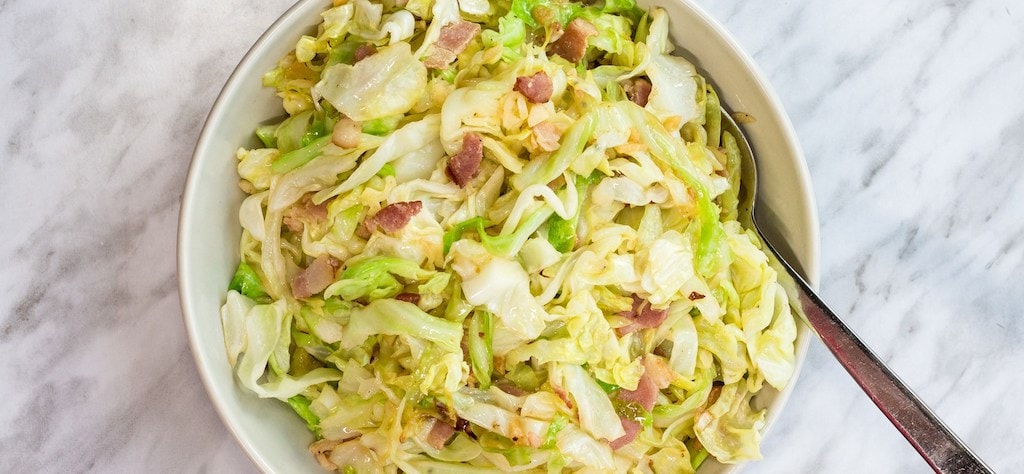 Sauerkraut with Sausage with Apples and Potatoes | This Mama Cooks
Apples mixed with potatoes, sausage, and sauerkraut blends into a refreshing, sweet, and rich dish! And all you have to do is throw them in a slow cooker for a few hours. Great for those with a busy schedule! Get the recipe here.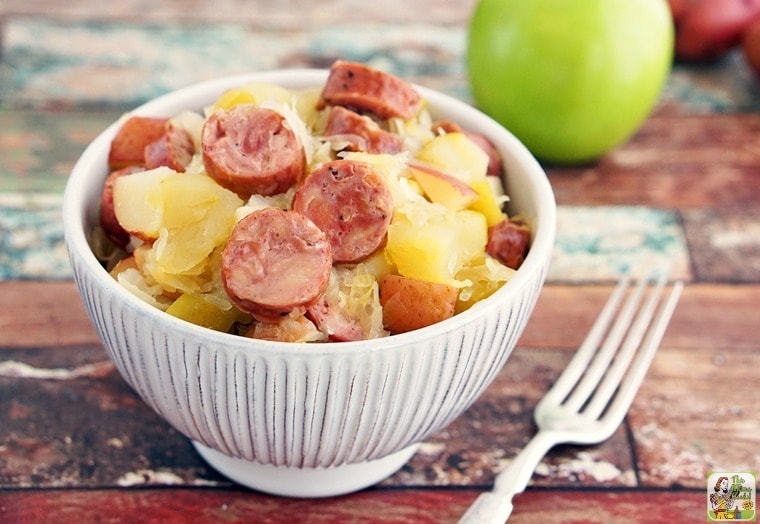 Spaetzle with Bacon and Onions | Caroline's Cooking
This one is actually a mix of German and Austrian, and spaetzle pasta is extremely versatile. Bacon Onion Spaetzle is not only flavorful but it's also extremely indulgent and comforting for those cold-weather blues.
Bacon, caramelized onions, and cheese all mixed in with spaetzle and crisped up in a skillet is not only great in the moment but also fabulous the next day. This page has the recipe and instructions.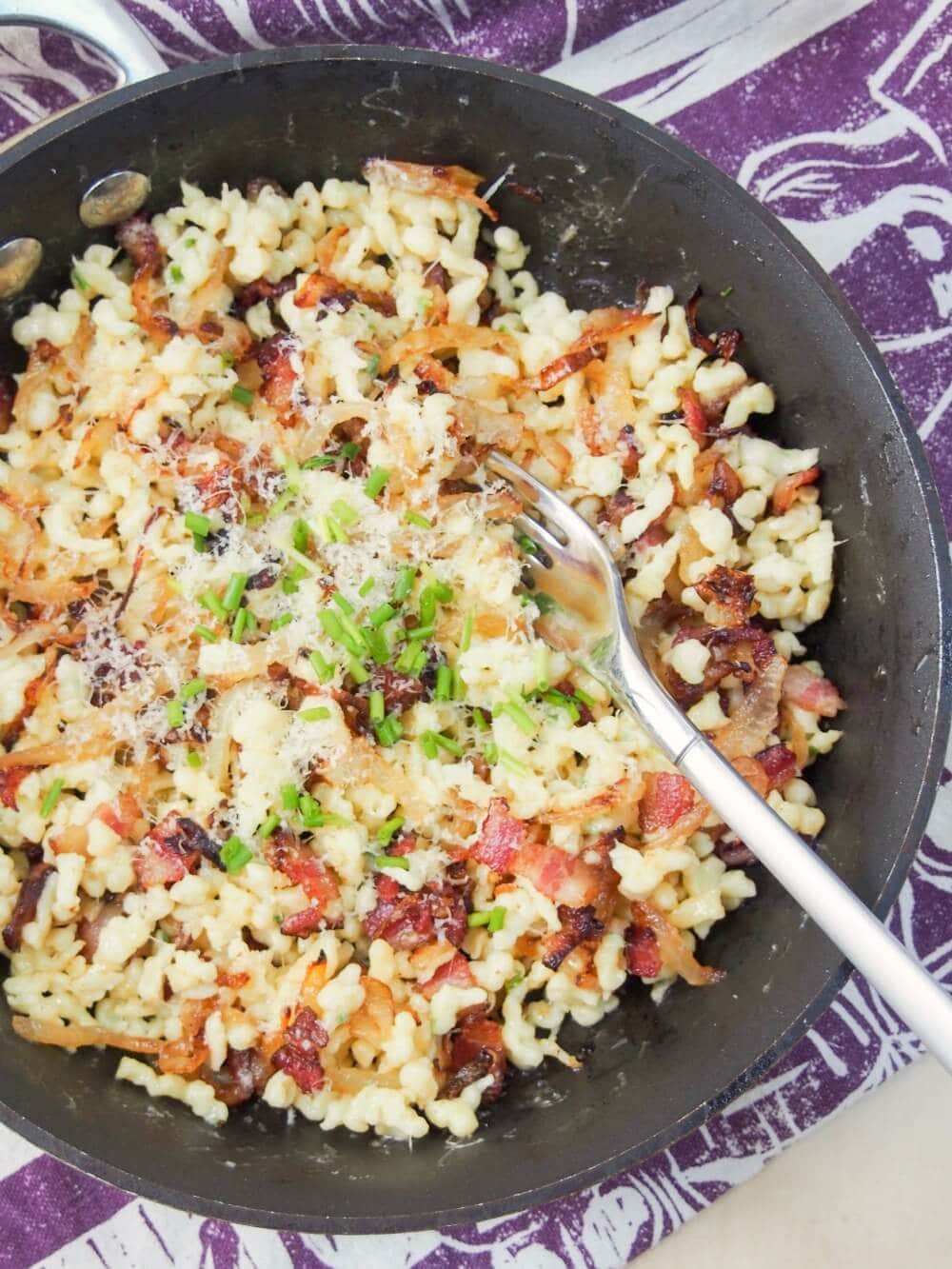 Cabbage and Sausage in a Skillet | Dancing through the Rain
Anything with sausage in a skillet is comfort food for me. Meals that are a vegetable mixed with protein are the perfect answer to those with a Keto, paleo, gluten-free, dairy-free lifestyle and this one happens to be Atkins friendly, as well.
See more about this recipe.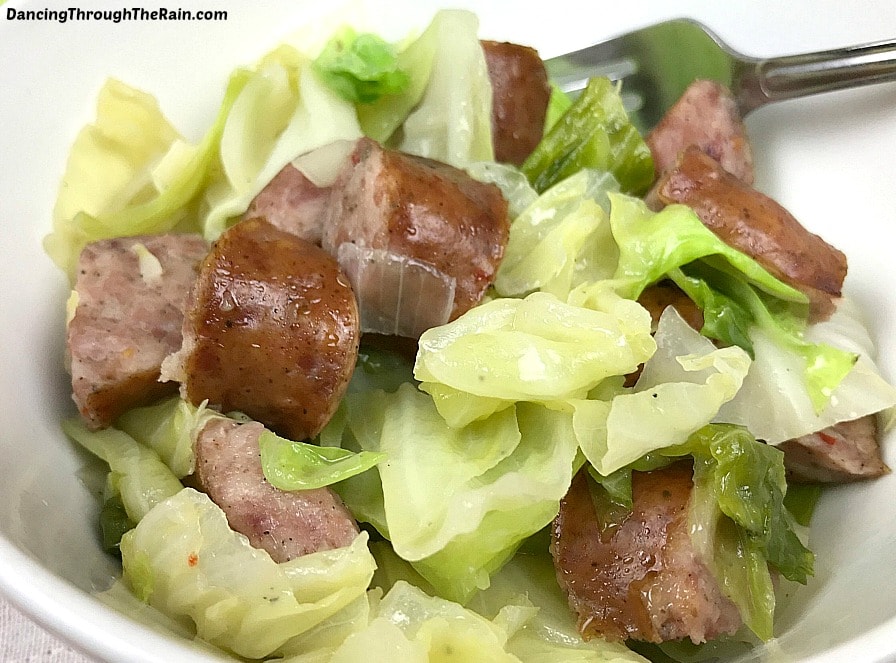 German Spiced Cabbage | Simply Healthy Vegan
This German spiced cabbage recipe is perfect for a cold day and a warm fall alternative to most German sides by using some unique ingredients. It also goes great with other traditional German recipes like German potato salad. See the ingredients list and grab the recipe here.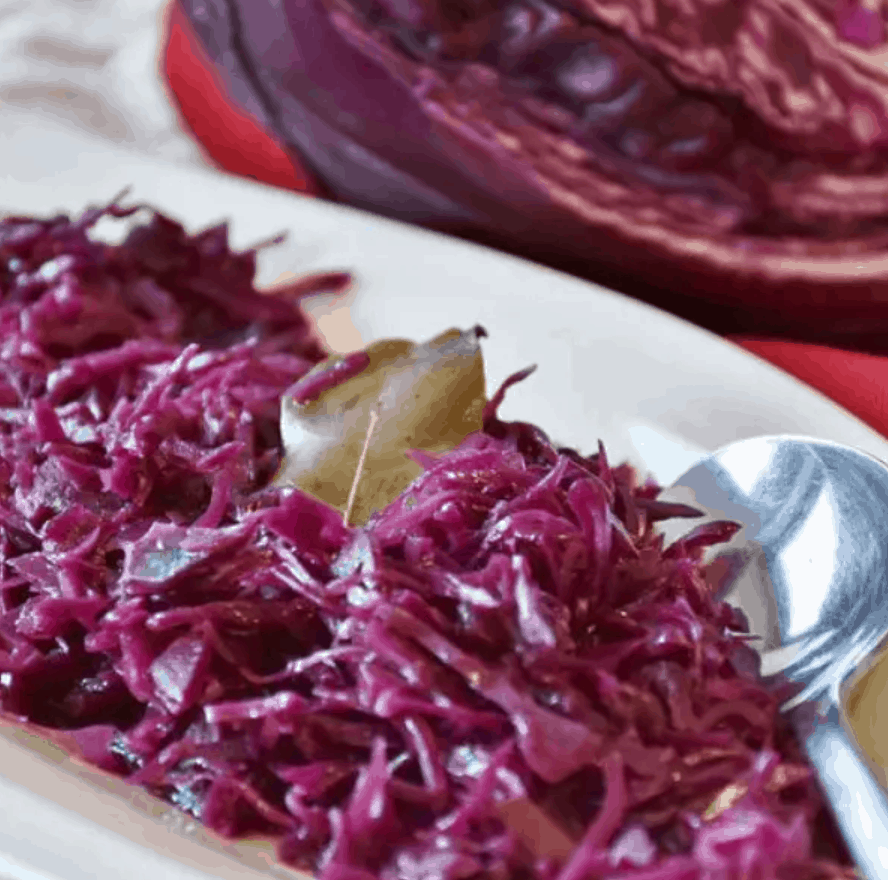 The Best Bratwurst Recipe | Whole Lotta Yum
Finally, a traditional German bratwurst recipe that involves your beautiful insta-pot. This recipe is the one to follow for the most juicy, moist, and flavorful Insta-Pot brats. Great for an on the run recipe and very kid-friendly, too! Grab the Instant Pot recipe here.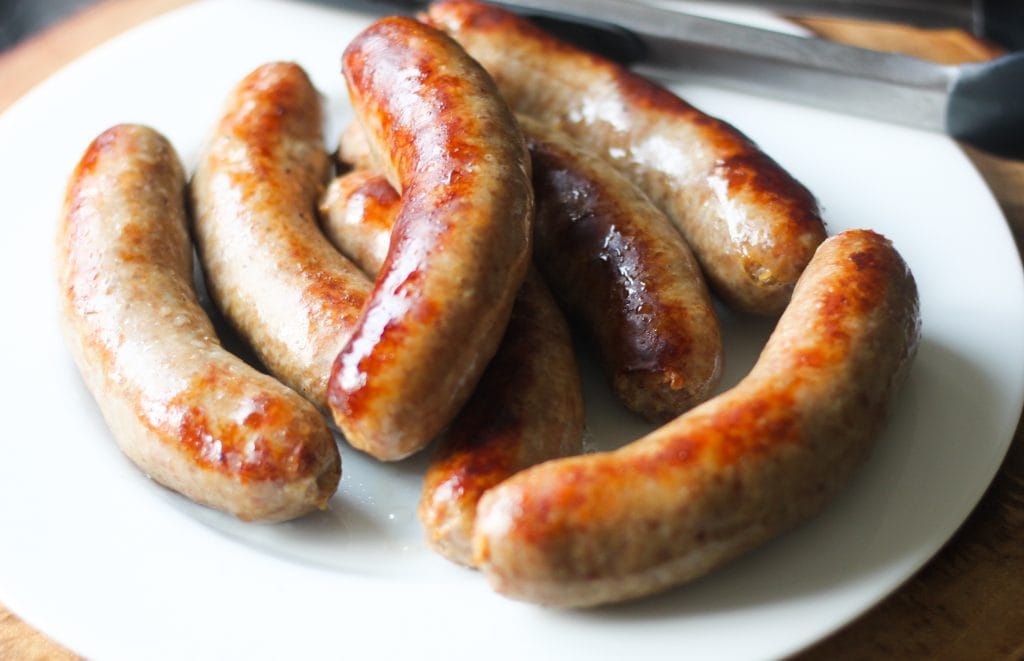 Gluten-Free Schnitzel | Fearless Dining
If you are gluten-free and have been pining over some schnitzel, this recipe for gluten-free German schnitzel is going to make you happy. Not only is this dish tender and crispy but it's also an extremely quick and easy dinner sure to leave you satisfied. Find more info about this recipe.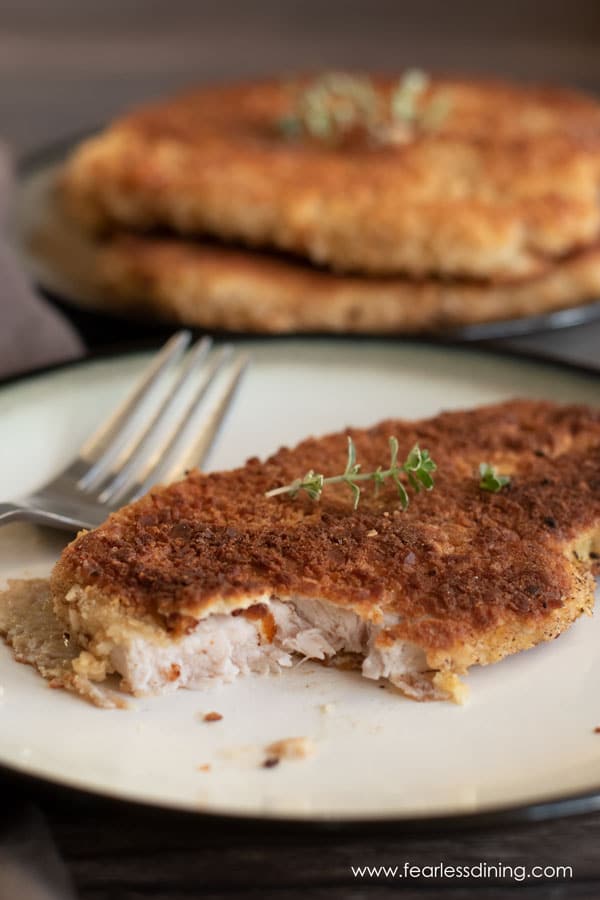 German Potato Pancakes | Allergy Girl Eats
Slightly salty, crispy on the outside, soft on the inside and a pure comfort delight... look no further. You've found your dream German potato pancake recipe and it just so happens to be gluten-free. Get the recipe here.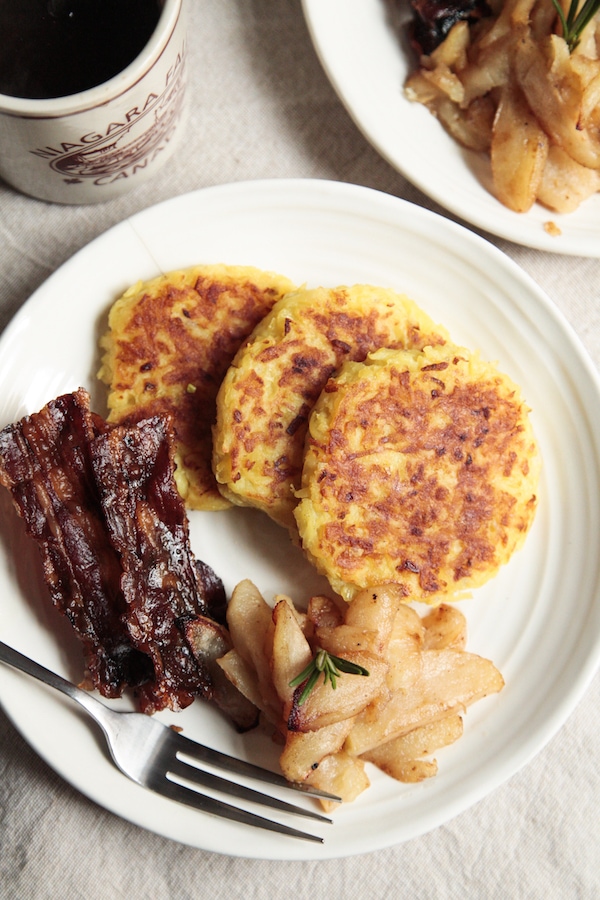 Spaetzle Recipe | Ideas for the Home
This is an awesome recipe for homemade German egg noodles also known as spaetzle. These are the perfect noodles to mix in with your German pot roast or soup. Super simple and easy, follow this recipe to master the art of these egg noodles that originated from southern Germany. Get the details.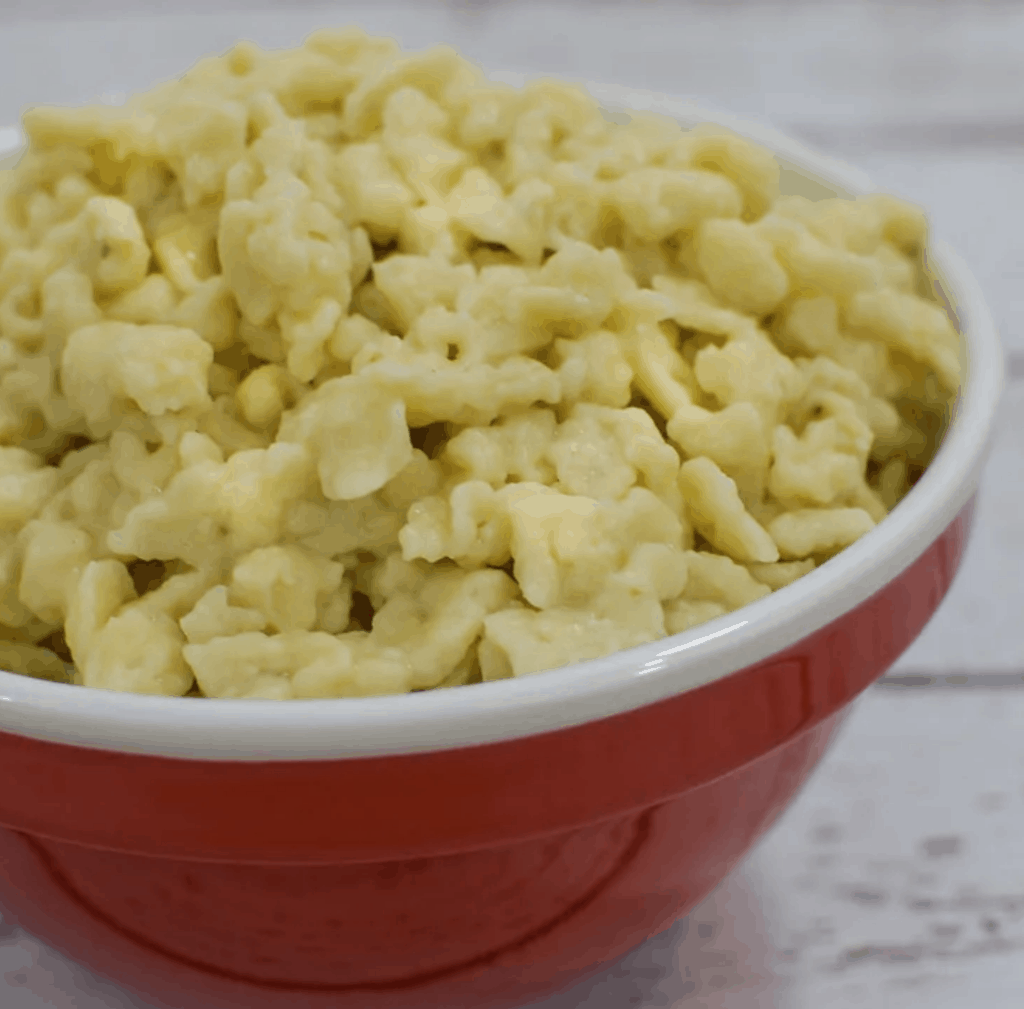 German Solyanka Recipe | Lavender & Macarons
This hearty, savory and slightly spicy soup has a unique taste. Originating in Eastern Europe, solyanka is a comfort food German soup to serve alongside a loaf of warm crusty bread. Grab this traditional recipe here.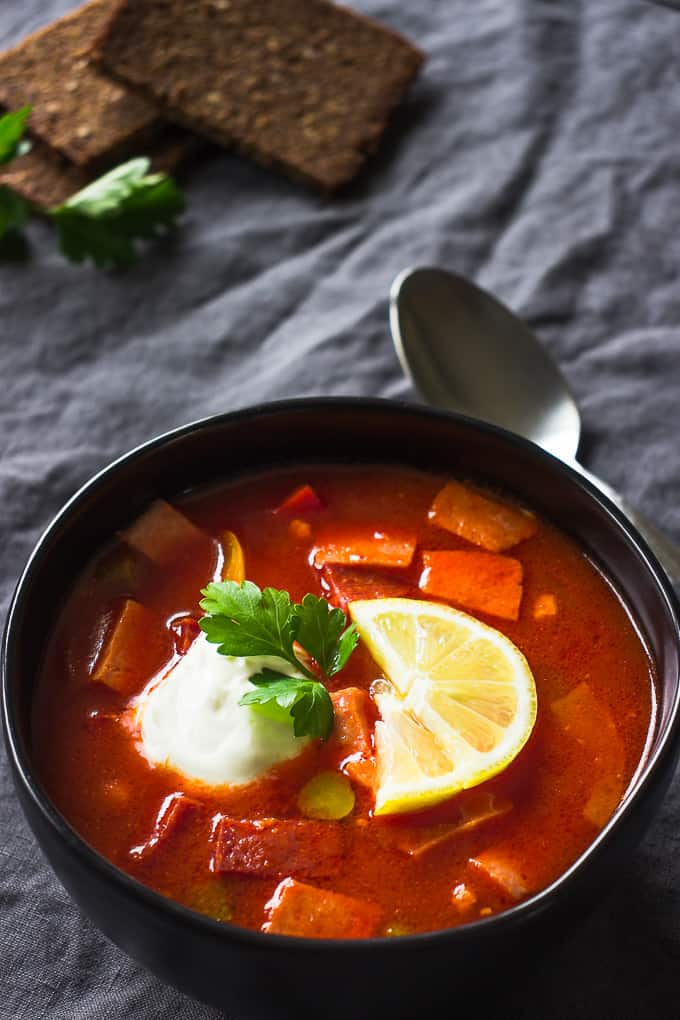 Beef Rouladen | Spend with Pennies
Thinly sliced beef roll-ups with onion and dill pickle create this delicious German Rouladen. This entree is even more delicious when served with a traditional German cucumber or potato salad. Completely comforting, juicy, flavor-packed and classically German, this recipe will definitely be a favorite. Get the list of ingredients and how-to here.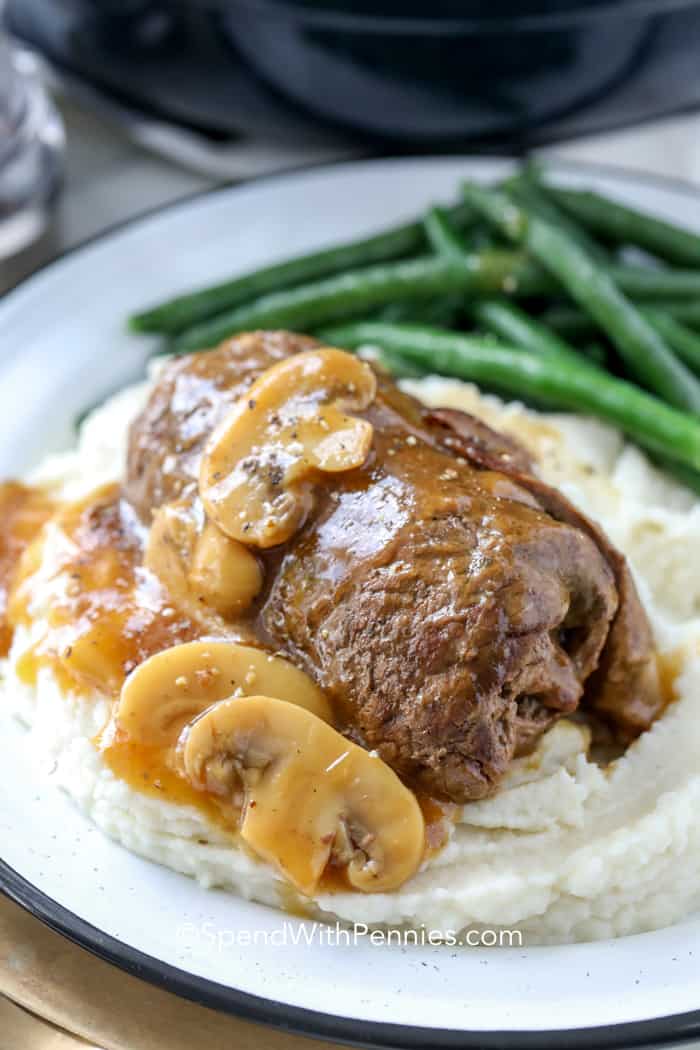 German Potato Salad | Spend with Pennies
This is another variation of German potato salad I think you're really going to love. An especially delicious recipe, this one offers a tangy twist on the traditional mayo filled potato salad we eat here in the United States. Follow this recipe for a filling and yummy German potato salad.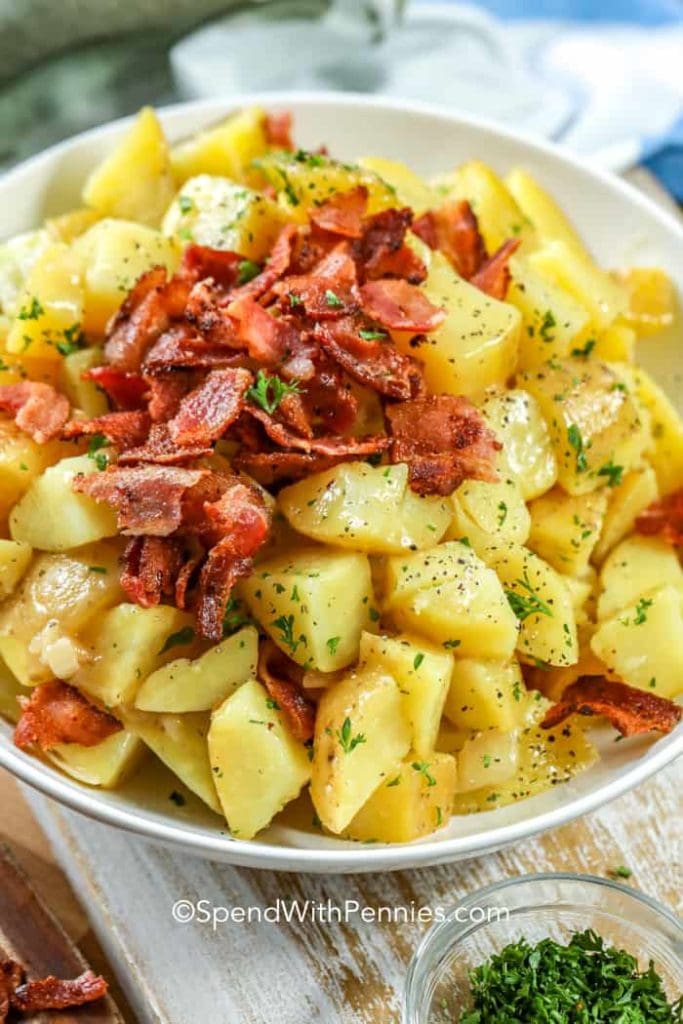 Bavarian Apple Torte | Noshing with the Nolands
Finally, for dessert, you must try this amazing Bavarian Torte! It has a delicious shortbread crust, a creamy, decadent cheesecake layer, and it's topped off with cinnamon apples and sliced almonds. It's one of my favorite German desserts. Get the recipe here.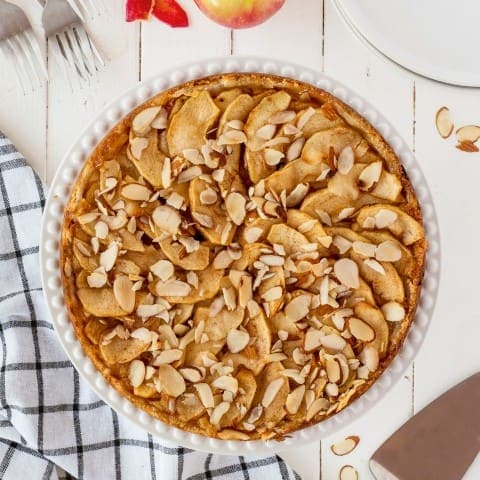 Old Fashioned German Potato Salad | Blessed Beyond Crazy
Another really traditional recipe, this old fashioned potato salad is the perfect side dish with just about any meal. Get the details on how to make this recipe here.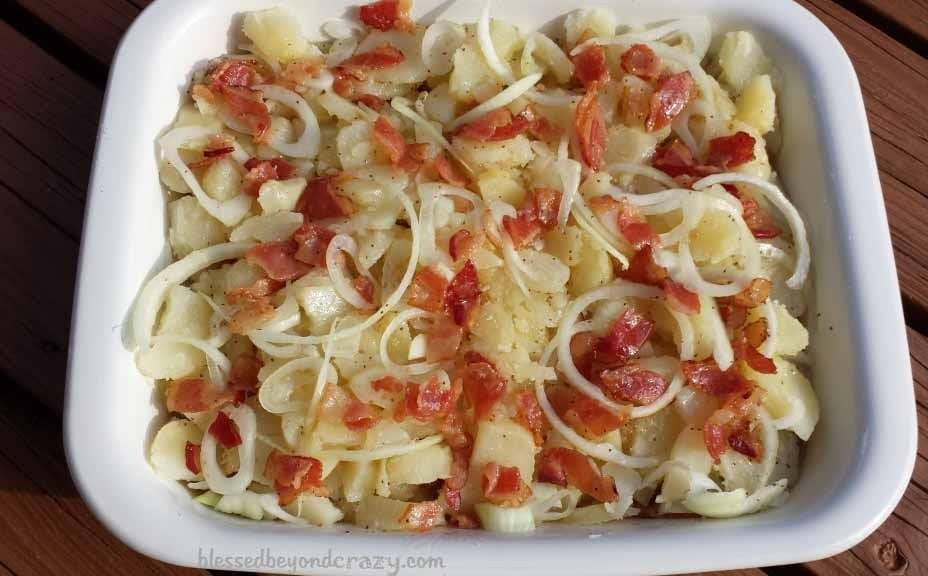 Though not from Germany, I have to share one more stick to your ribs comfort dish. I took this recipe from the Viking Cruises cookbook I bought when I sailed with them on their Rhone River cruise. This Easy Beef Stroganoff dish actually comes from Russia and is so easy to make. I can't wait to hear how much you loved it, too.
What's your favorite German dish? Let me know in the comments so I can try to find a recipe! And please let me know if you try one of these recipes. Enjoy!
Ideas for your Vacation to Germany