I was invited to attend a press trip to stay at The Victorian Inn and learn about Cannery Row in Monterey, California. All opinions are my own.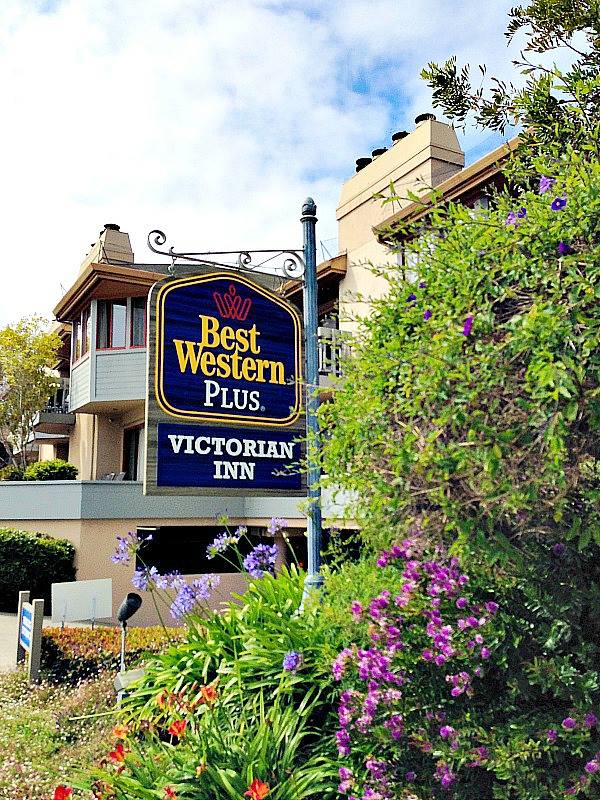 Last year we spent about 10 days driving up the Pacific coast of California, and I fell in love with this gorgeous area.
We had only stopped long enough to go to the Monterey Aquarium the last time I was there. So when I received the invitation to visit Cannery Row, I was so thrilled!
Though I love living in Florida, it's already hot. I was looking forward to the cool crisp mornings and evenings!
The Victorian Inn is a Best Western Plus Hotel, and part of the Inns of Monterey Collection. The hotel was once a family home, back in the early 1900s, and at the time the view of Monterey Bay was unobstructed.
When the demand for sardines increased with the outbreak of World War 1, new canneries were erected along the coastline. I could still see the Bay from my room, but there are buildings and trees in the way of a total coastline view.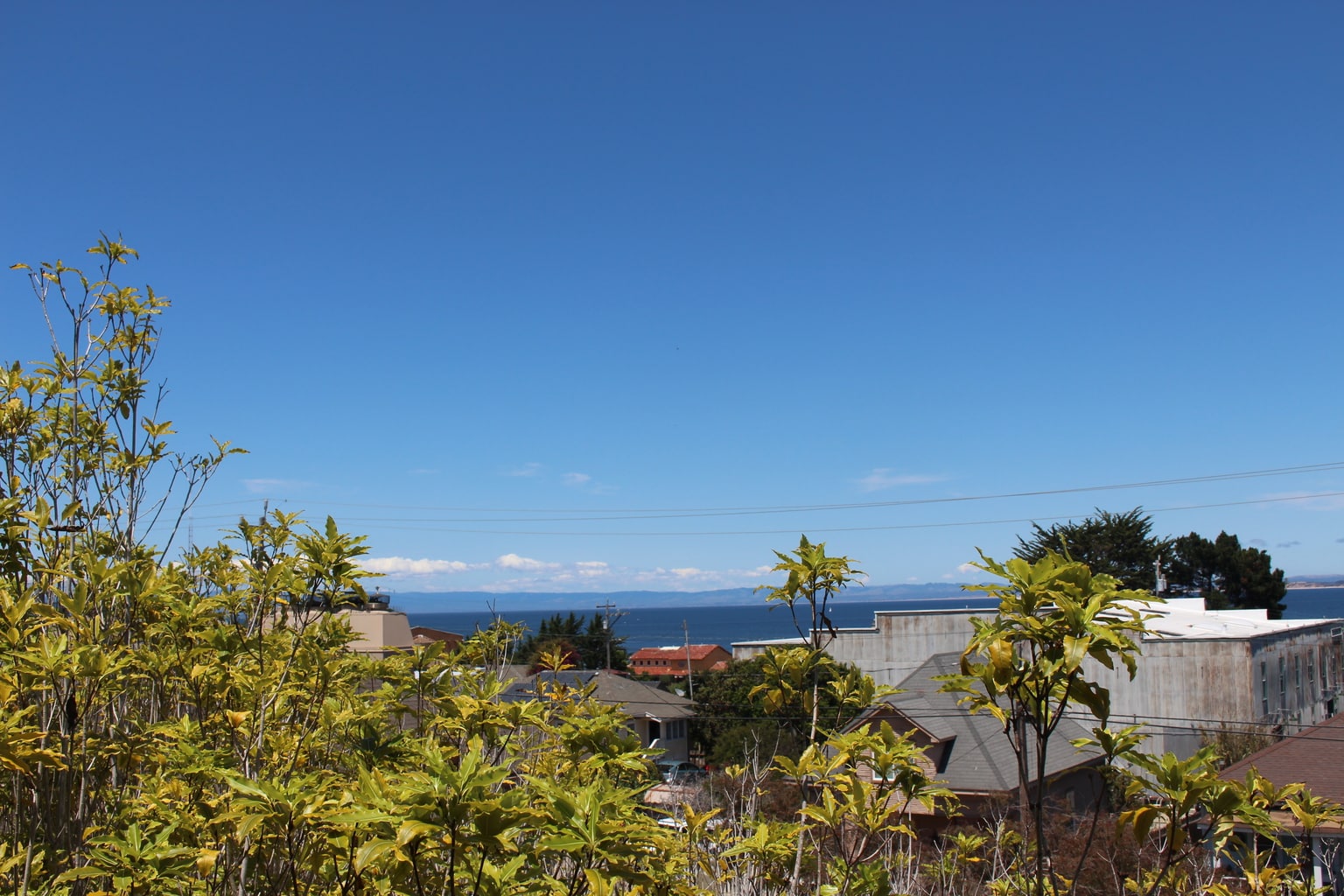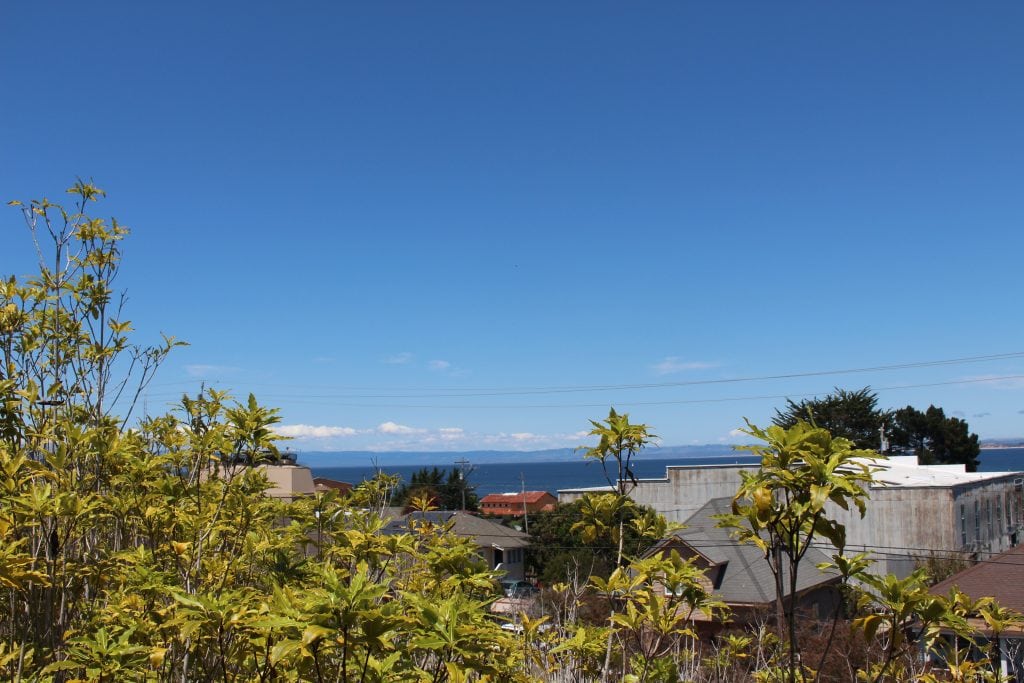 Still, what you can see of the view is gorgeous, and if you take a 5-minute walk down the street, you can see sea otters frolicking and harbor seals sunbathing.
In fact, many whale sightings were said to have taken place in the week I was there. If I had planned more time here, I would have loved to have done a whale watching tour.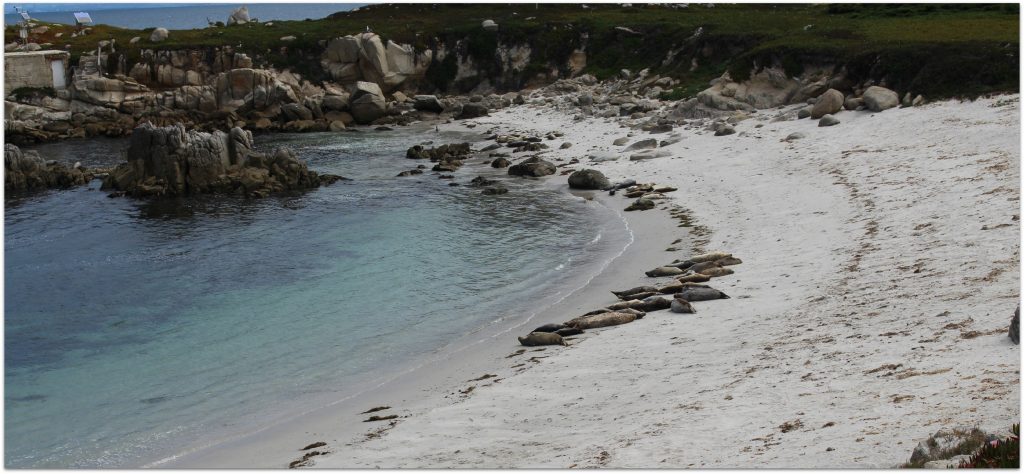 The Victorian Inn was my first experience with Best Western, and I must say, I was very impressed. The check-in process was a breeze, and they had several people checking us all in at once, which was so nice.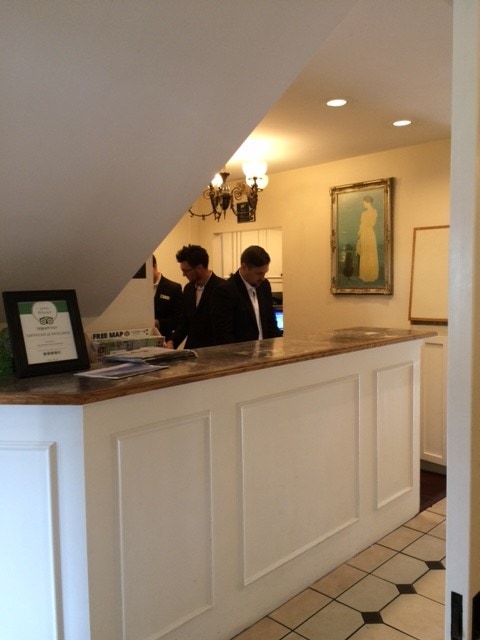 I took a quick look in the dining room where they serve a complimentary breakfast each morning from 7 -10 am.
For breakfast they served eggs, french toast and sausage, as well as bagels, muffins and toast. There was also good coffee, tea and hot chocolate packs, as well as juice.
Even at the height of the breakfast hours, it was not that crowded. There is so much to do and see in the area that I think people just want to get out and enjoy the area!
Every afternoon there is a wine and cheese reception from 4:30-5:30. Wine is very popular in this area, and you'll find several shops offering wine tastings throughout Cannery Row.
My room at The Victoria Inn was beautiful, with a fireplace and sitting area as well as an incredibly comfortable bed with great pillows.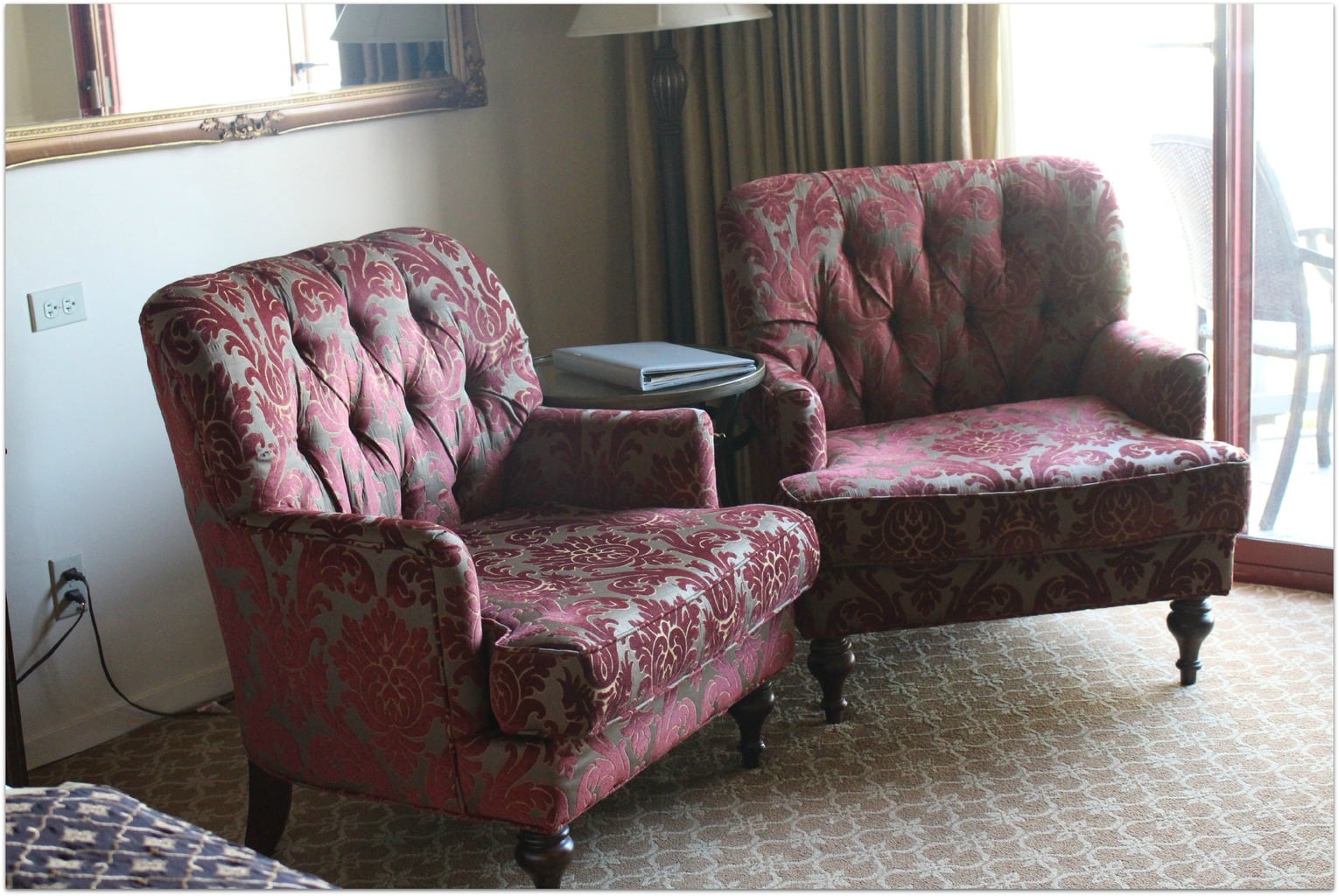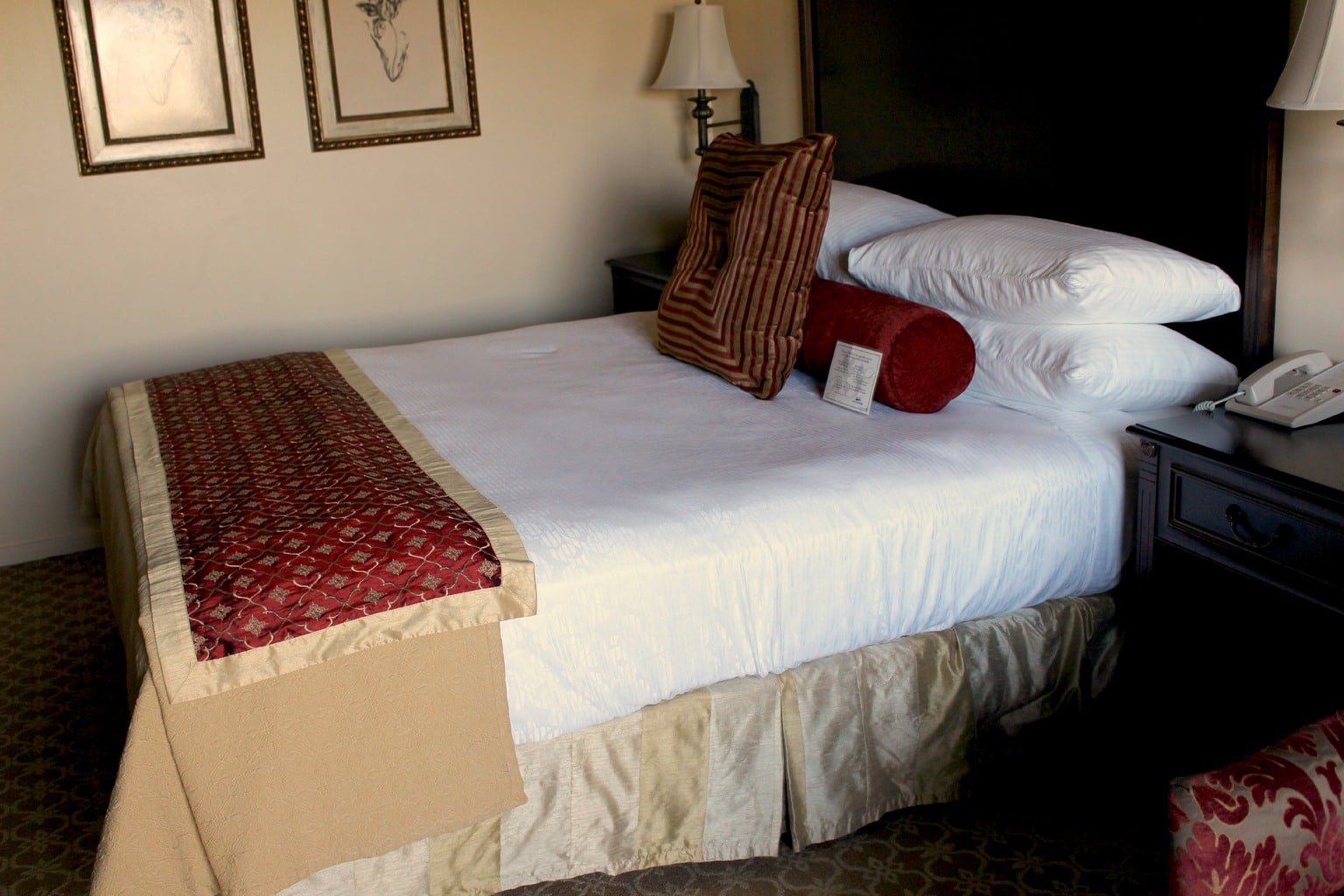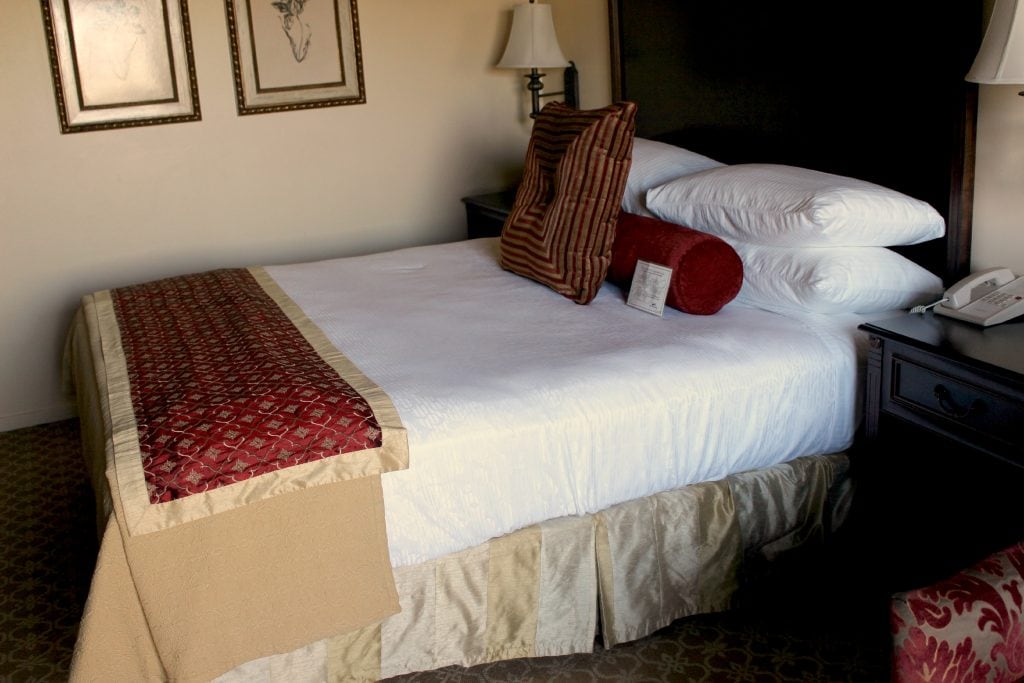 A big screen tv was on the wall above the fireplace.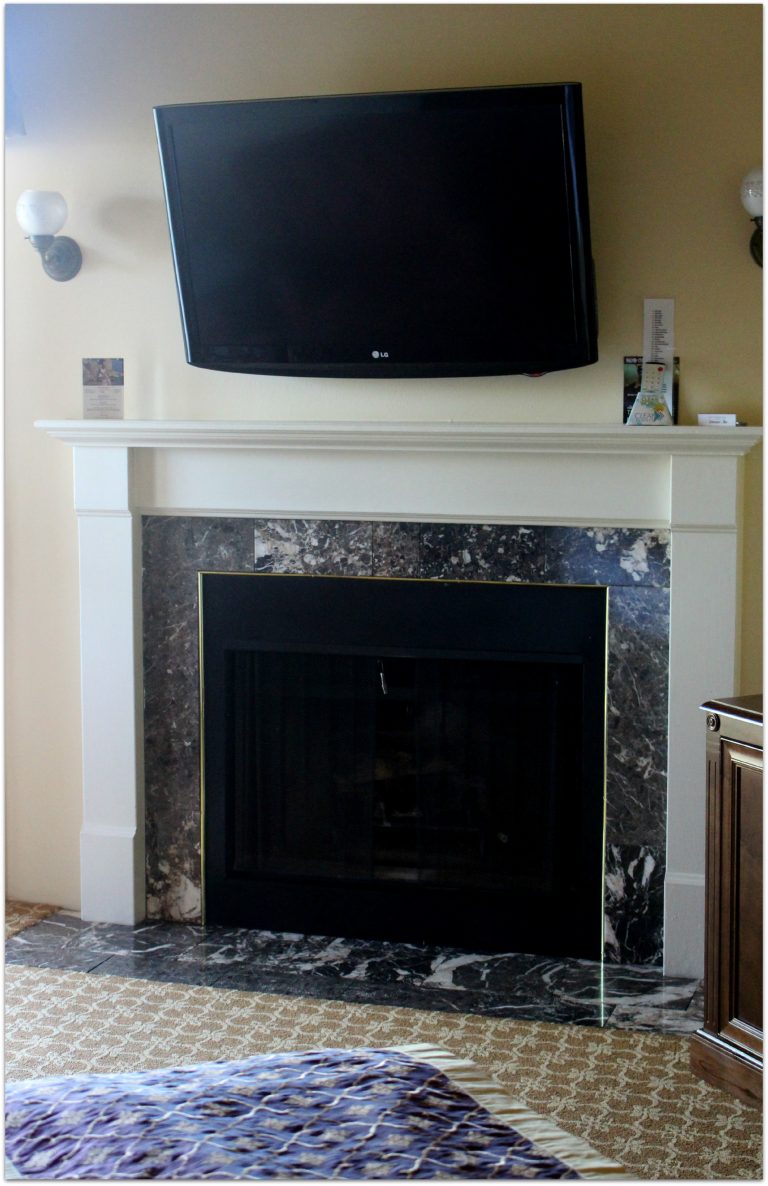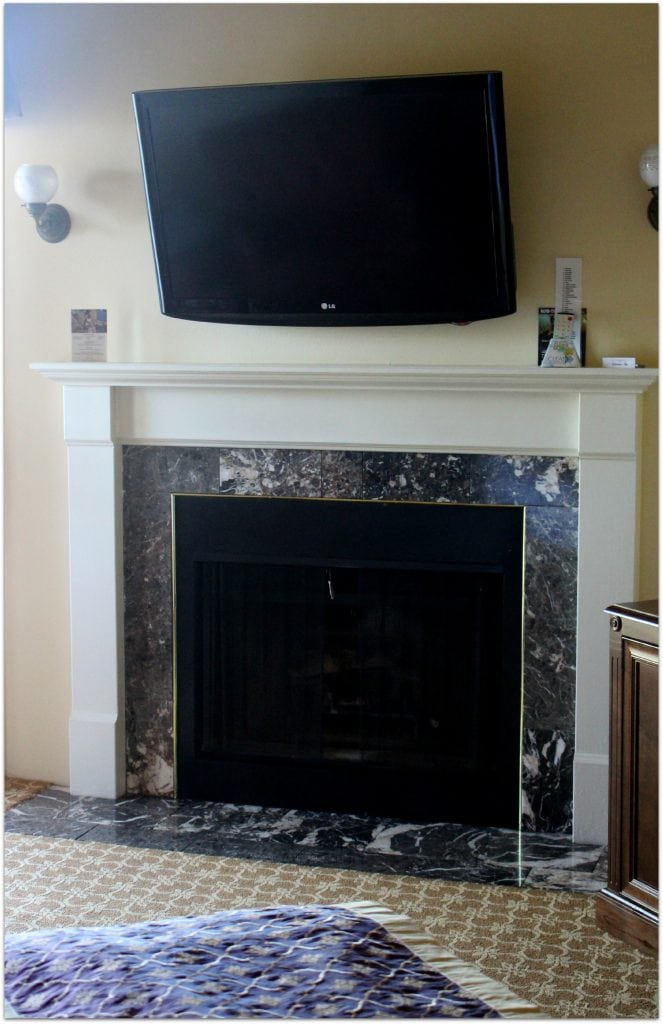 The desk was large enough for me to spread out. I need one this big at home!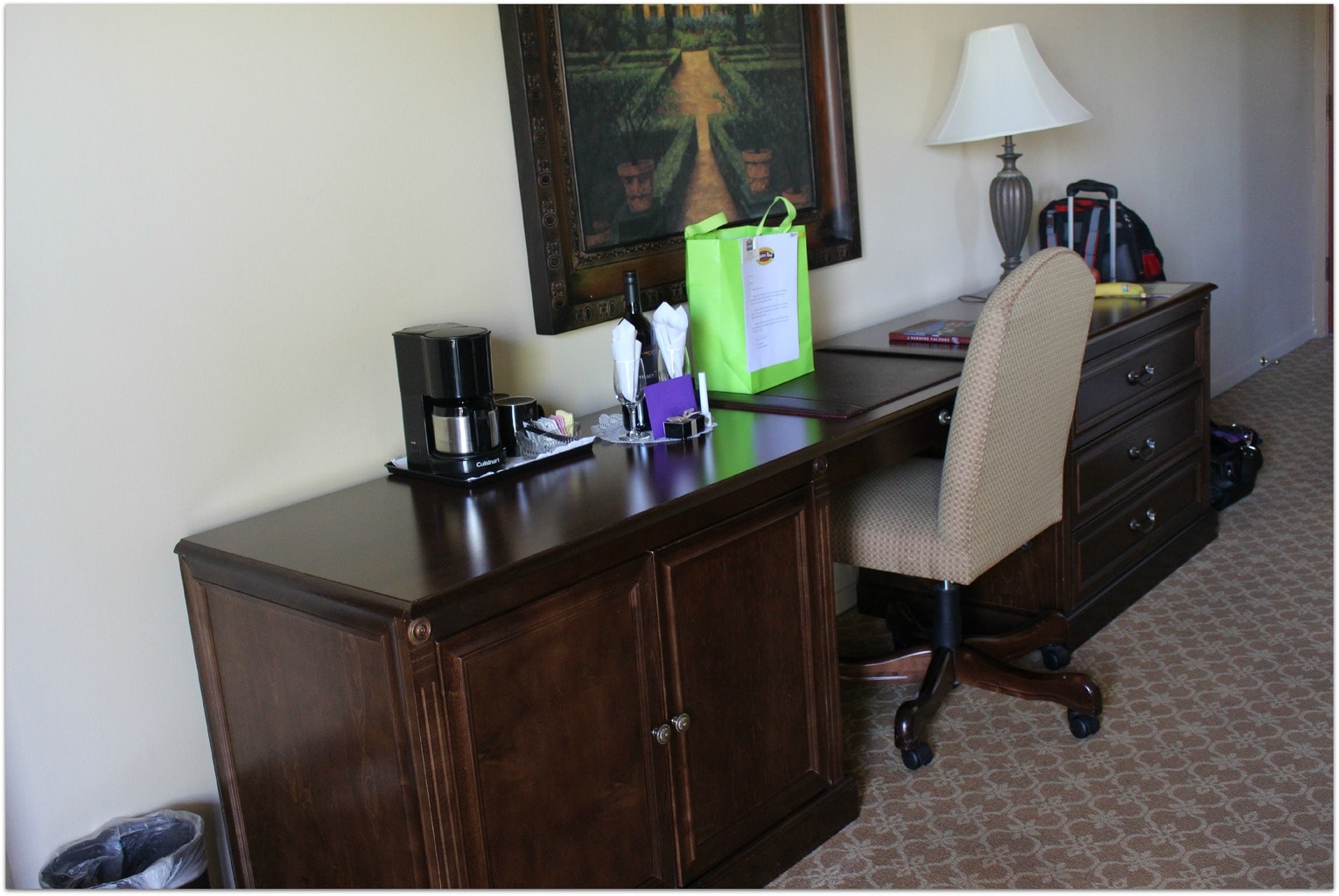 Even the ceiling was beautiful! I don't typically take photos of ceilings, but it was so pretty!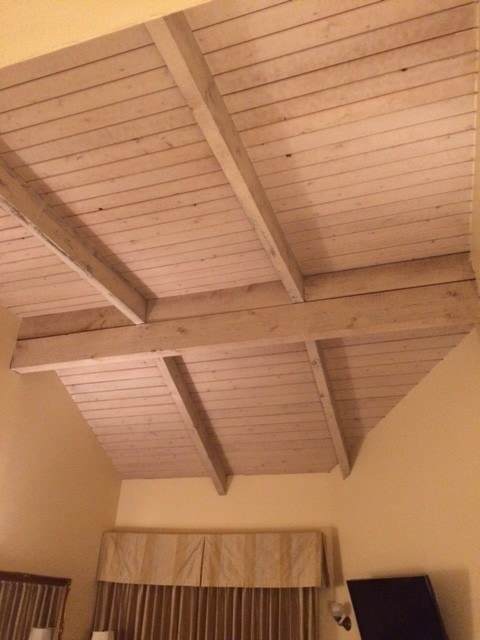 The bathroom had a large tub with jets, as well as an enclosed shower with two shower heads. I liked the separate vanity, and appreciated the make-up mirror.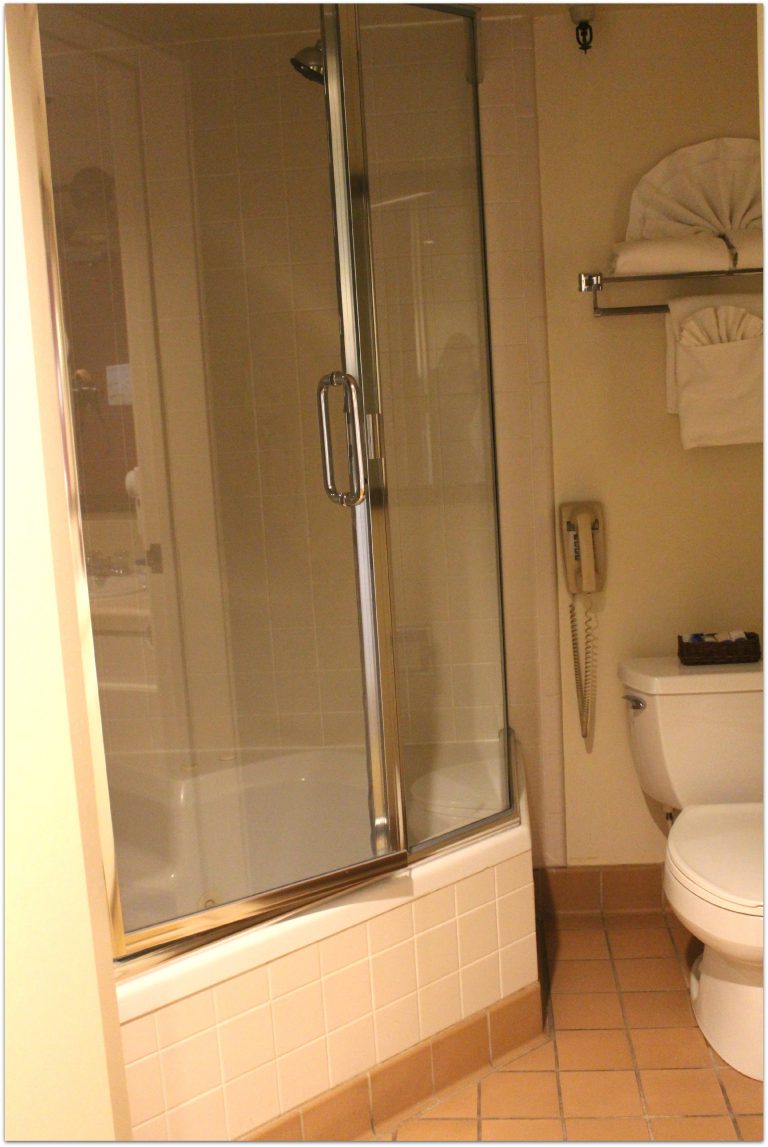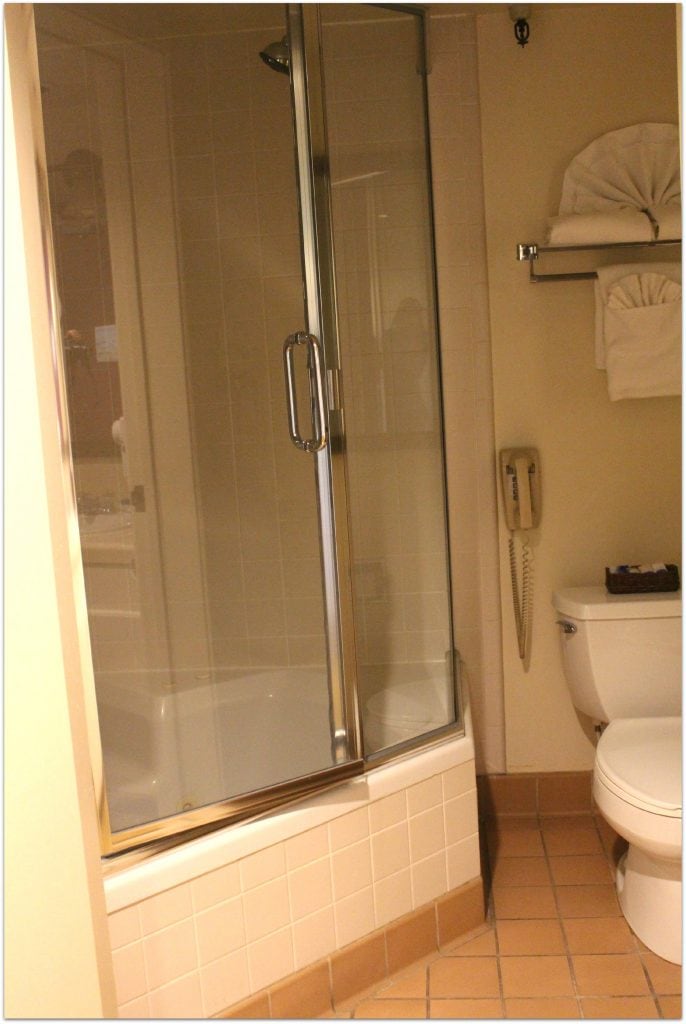 Nice toiletries are provided as well as large fluffy towels. It's the little things, right?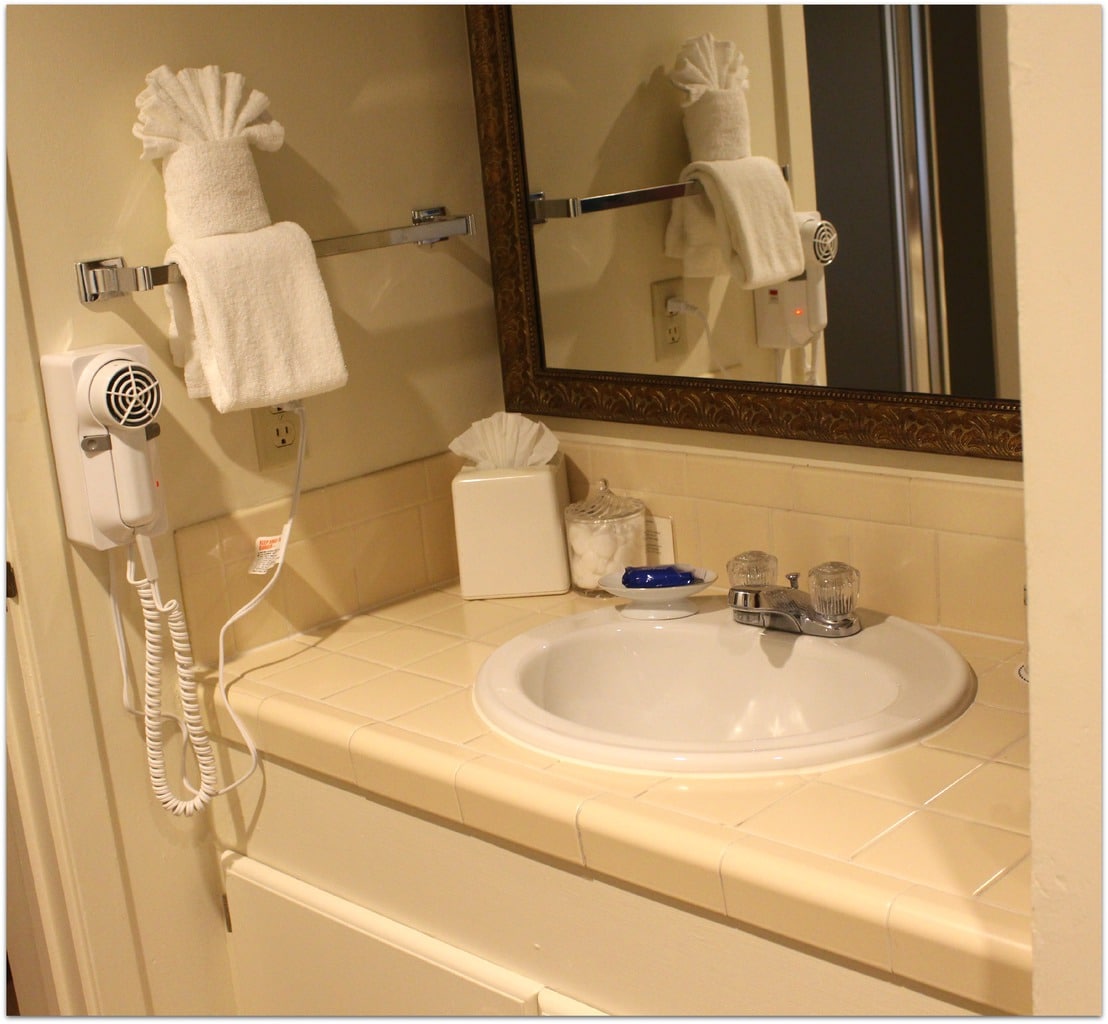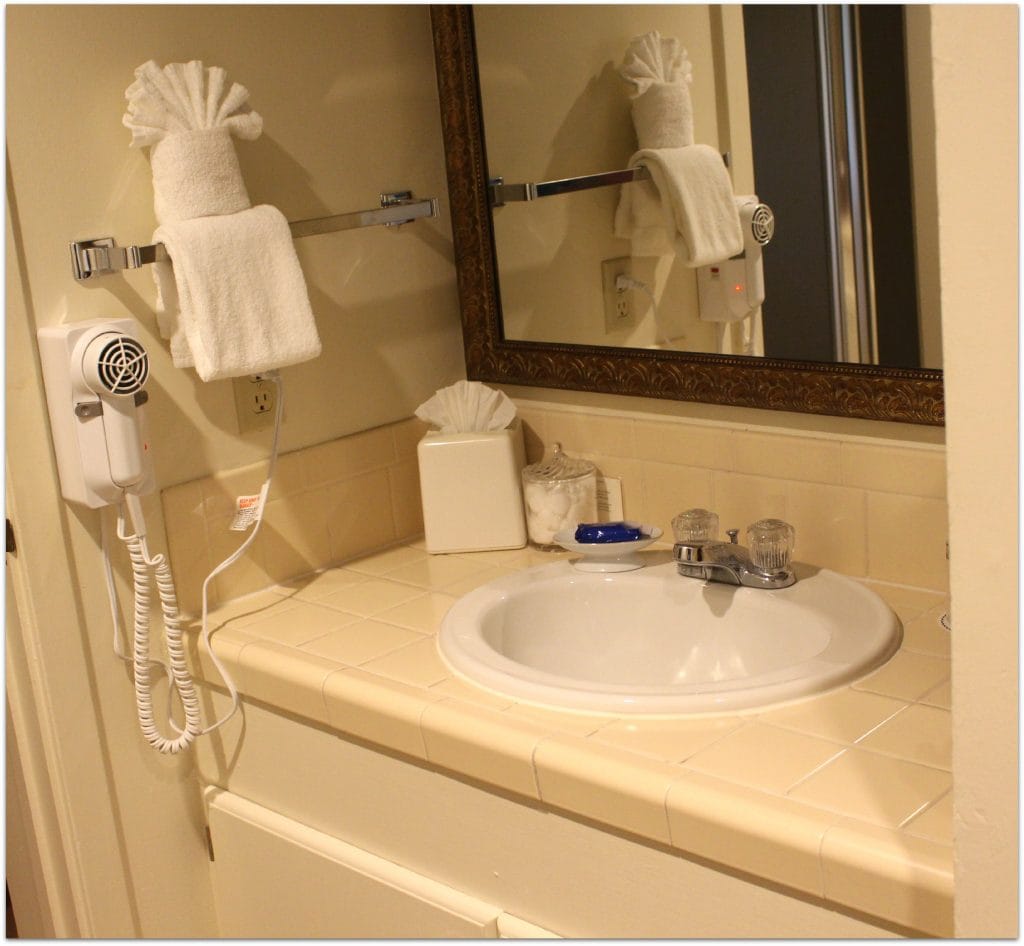 There are larger rooms available with a separate sitting room. As I was on this trip with other bloggers, we all hung out in Tammilee's room one evening and drank a bottle of lovely California Cabernet.
Check-out time at The Victorian Inn is noon, which is later than most hotels, and such a treat. Especially for families who are trying to gather the kids, that extra hour is so appreciated! Though I didn't have kids with me on this trip, I've had to rush to check out earlier, and it's never easy.
The Best Western Victorian Inn is located at 487 Foam Street, Monterey, California. You can visit the website for more information, or give them a call at 831-373-8000.
I'd love to hear about your visit to Cannery Row as I'm planning to go back with my family! Share in the comments!