I made this Royal Peach cocktail right after attending the Jeff Kyle 400 NASCAR race, and I thought it might be time to share! I tasted quite a few different varietals of Crown Royal when I was there and it was so much fun!
I hadn't really done a tasting other than wine before experiencing the Crown Royal Tasting. There really is a huge difference in the different varieties!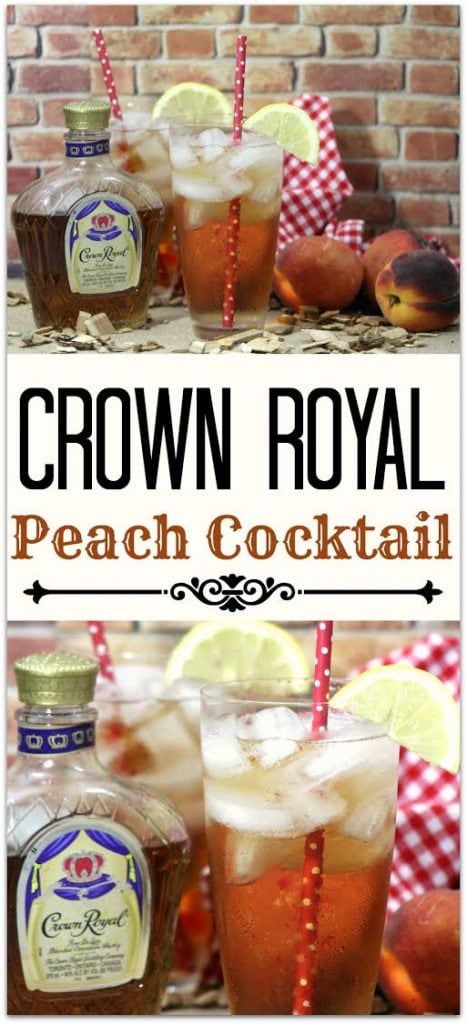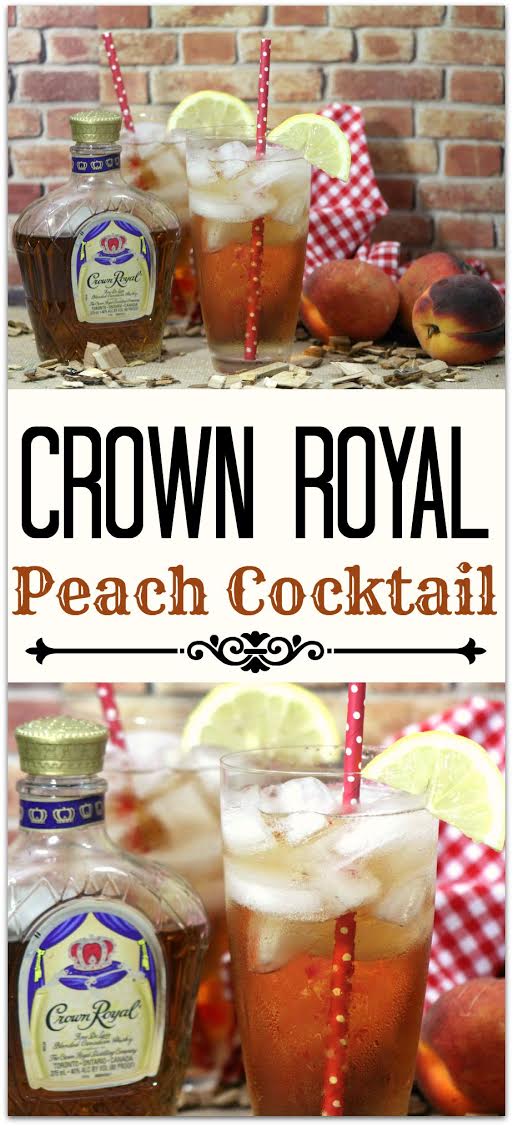 In fact, I took notes so I could share how you could do a Crown Royal Tasting at home. These Crown Royal Butter Pecan Cupcakes would be the perfect dessert.
Crown Royal Peach Cocktail
This Crown Royal Peach Cocktail is flavored with one of my favorite fruits - peaches!! And remember, fruit is good for you, so this is healthy! (Okay, I guess we can't really call it a healthy beverage, but it will definitely lift your spirits!)
By the way, I was told to try this with Crown Royal Rye for a really amazing flavor. Next on my list! Enjoy!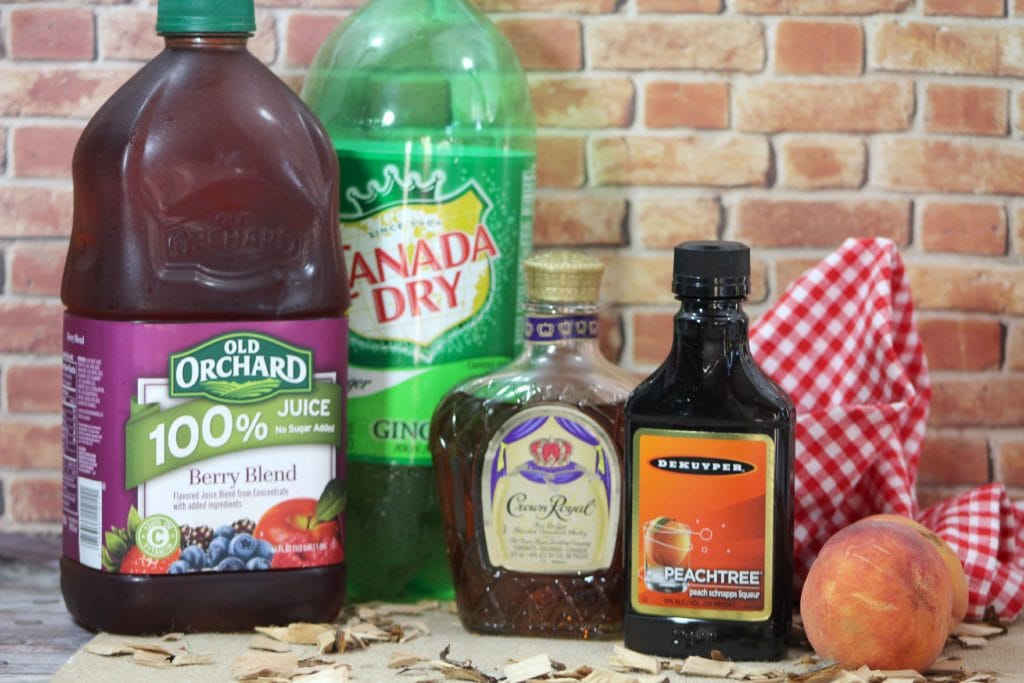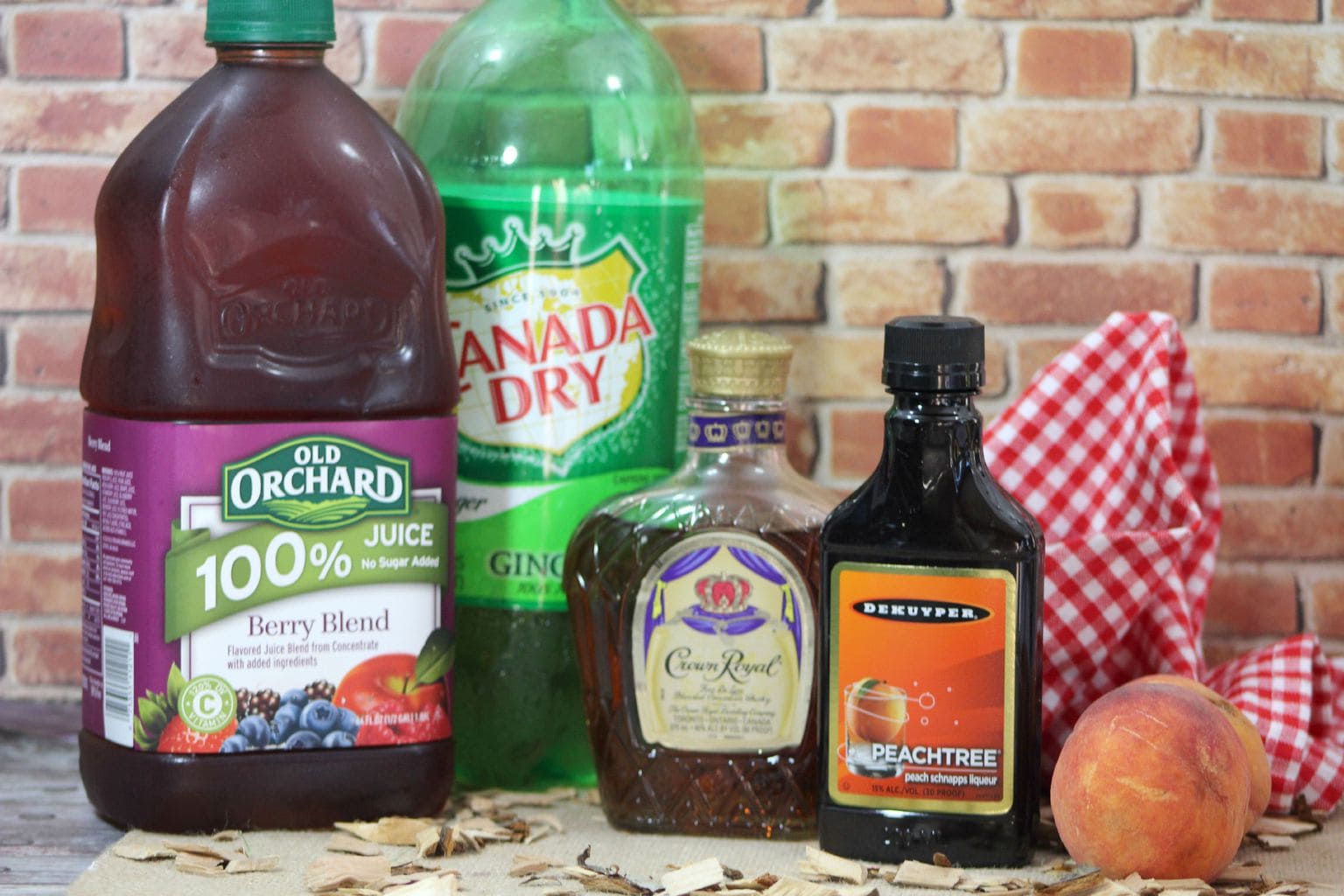 How to Make a Royal Peach Cocktail
Add Crown Royal whisky to a shaker full of ice.
Add schnapps.
Add berry juice and ginger ale.
Shake for 3o seconds
Strain into an 8oz glass filled with ice.
Garnish with lemon. Enjoy.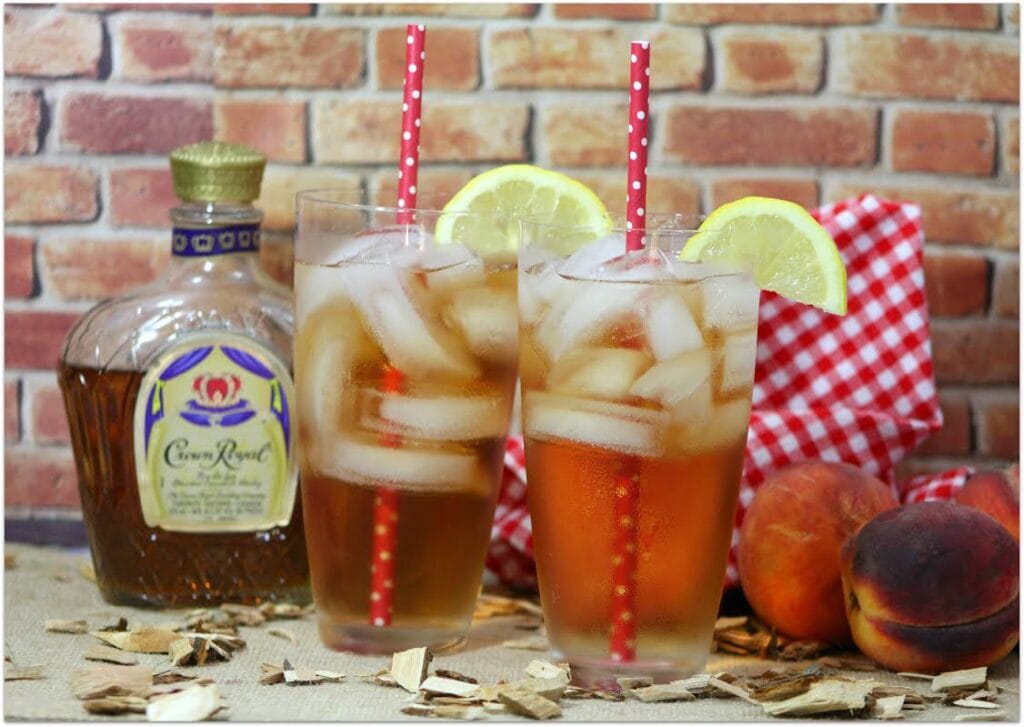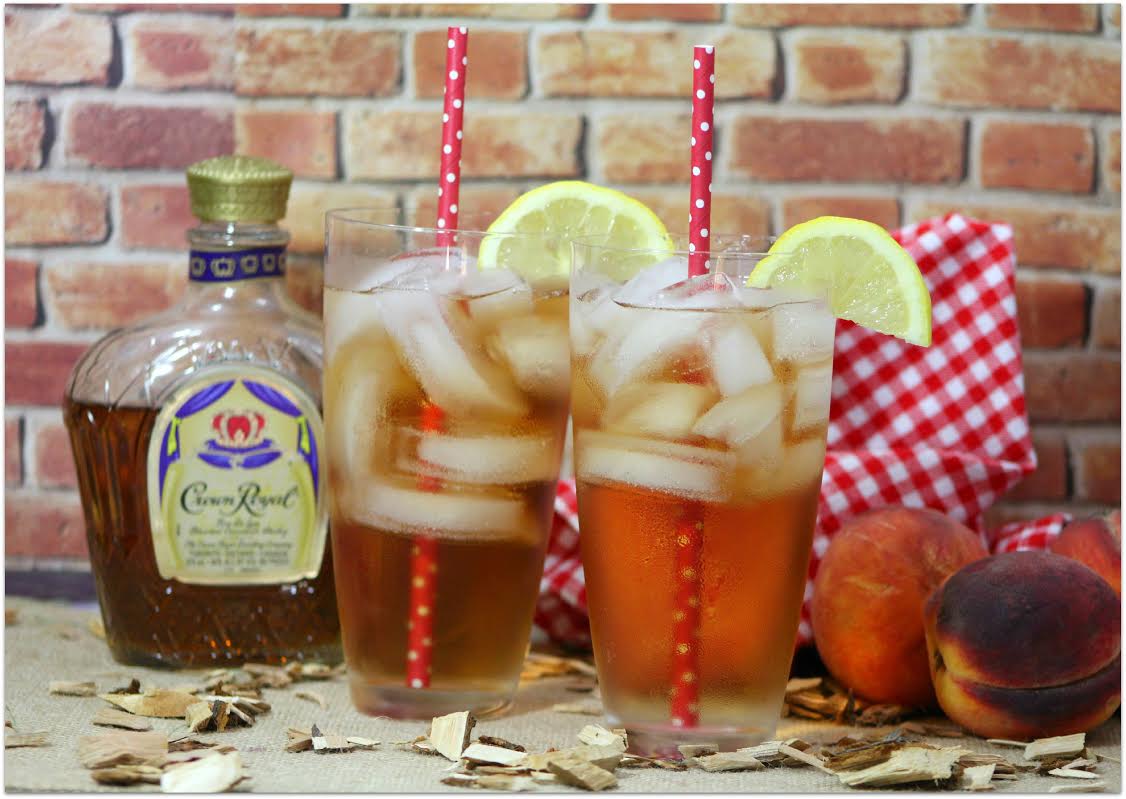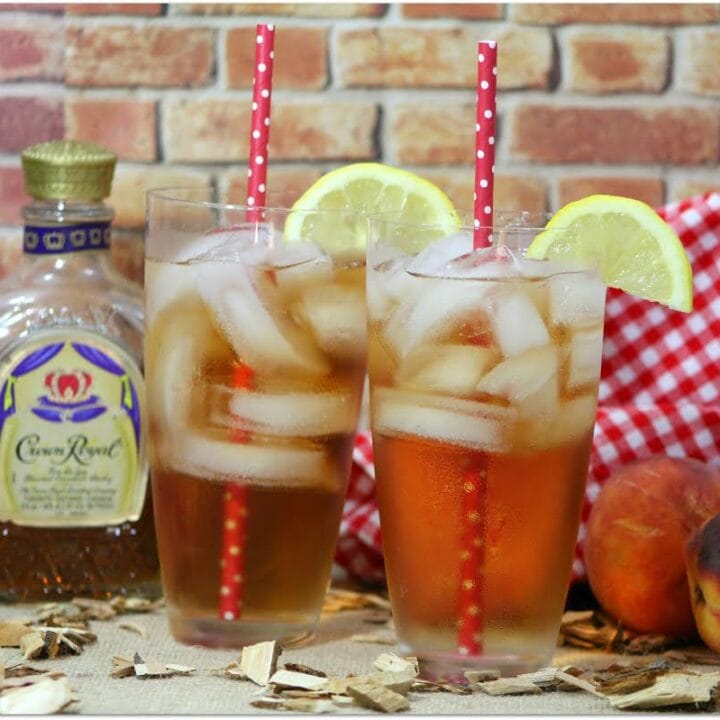 Royal Peach Cocktail
A cocktail made with Crown Royal whisky! So delicious!
Ingredients
1 oz Crown Royal whisky
1 oz Peach Schnapps
2 oz Mixed Berry Juice
3 oz Ginger ale
Instructions
Combine whisky, schnapps, mixed berry juice, and Ginger ale in a shaker full of ice.
Shake for 30 seconds.
Strain into an 8oz glass filled with ice.
Garnish with lemon. Enjoy.