It's beginning to look a lot like Christmas parties! What could be more festive than a Cranberry Moscow Mule?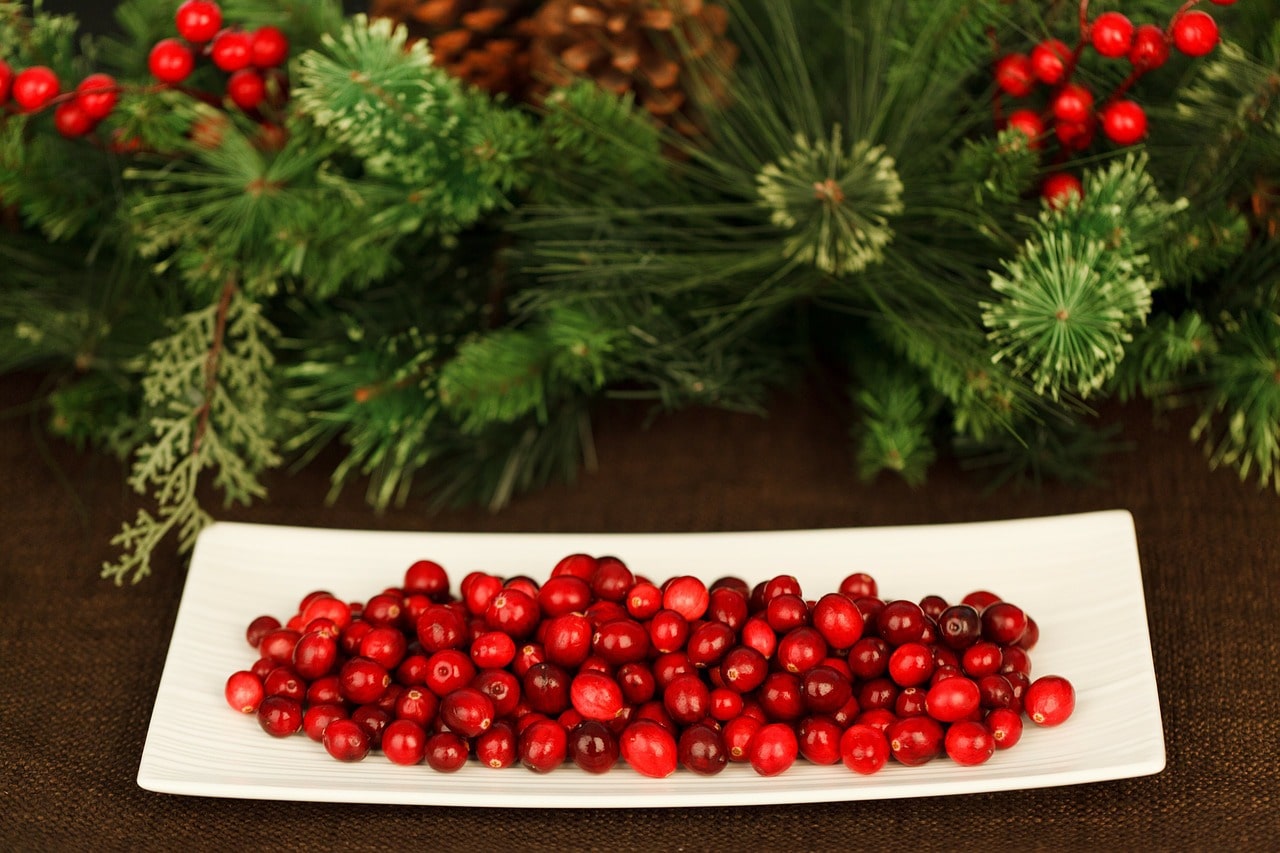 It's Thanksgiving Day and here I am putting up a holiday post for a Cranberry Moscow Mule. Yes, I'm working, but I have an excuse!
My oldest was home from college for five weeks because of a teacher's strike in Ontario. We sent her back to Canada on Monday, so we had Thanksgiving on Sunday.
After all the cooking, cleaning, and eating all the leftovers, I'm just ready to move on to Christmas!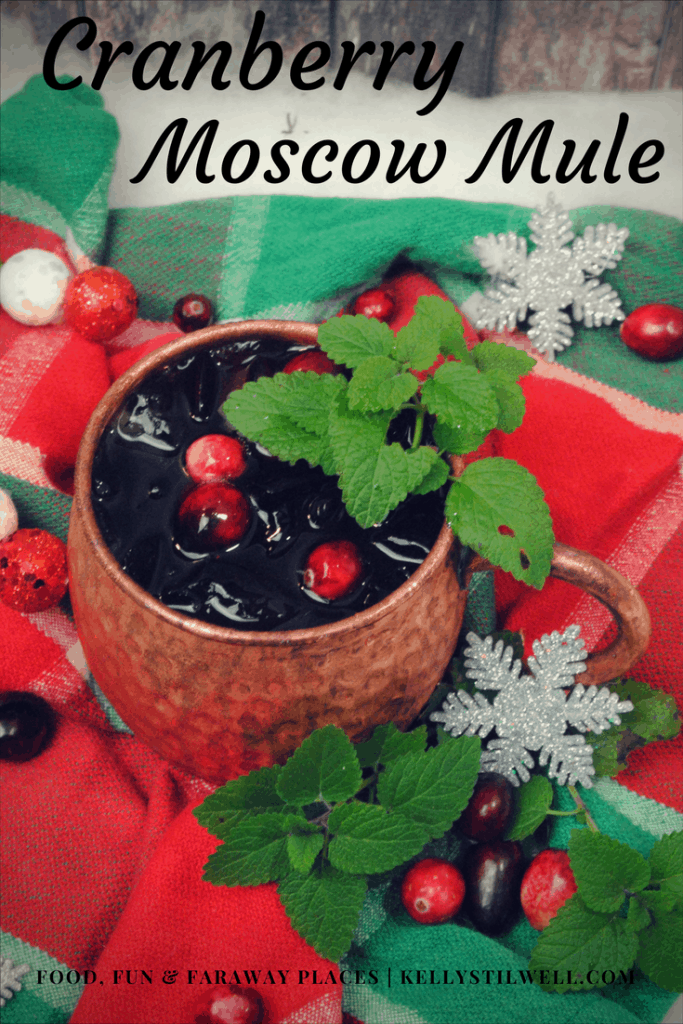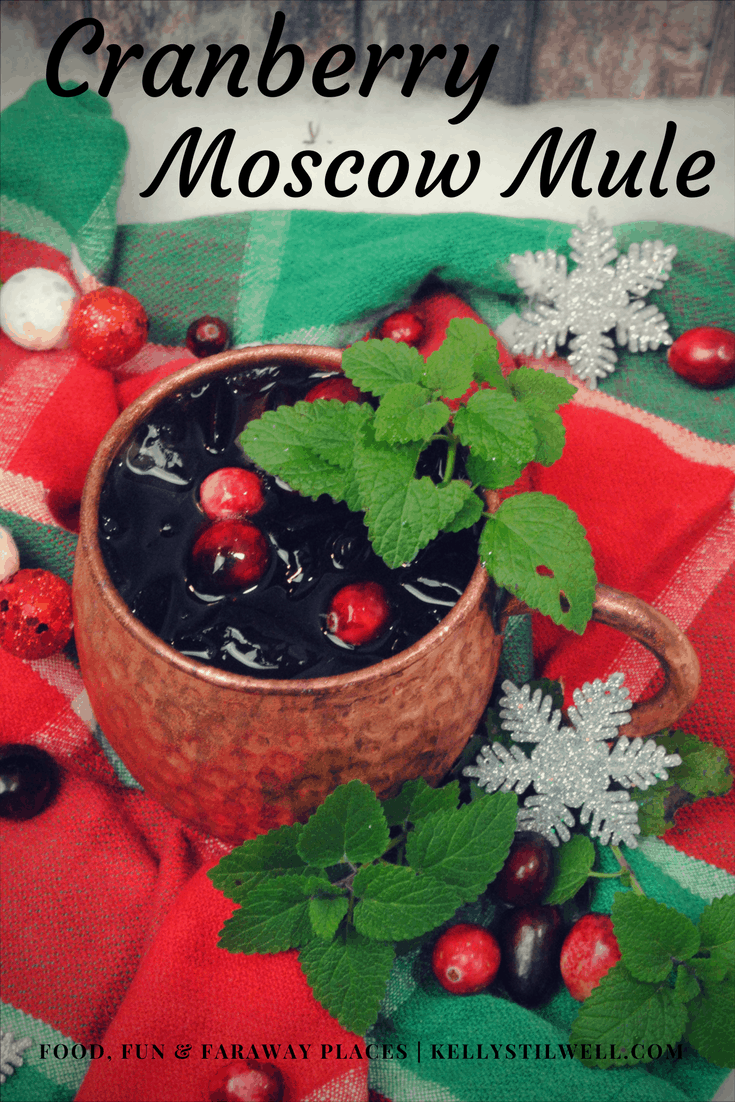 Cranberry Moscow Mule Cocktail
I was curious about the origins of the Moscow Mule cocktail, so I did some digging. Seems there are a lot of stories out there, and quite a few people claiming they created the famous drink. Maybe after having one or three, they just thought they were the one who invented it?
Origins of the Moscow Mule
Actually, the Moscow Mule is not a new drink, though it certainly has gained more popularity recently. According to Food & Wine, at one time Vodka was not a very popular spirit.
In 1941, the owner of Hollywood's Cock 'N' Bull could not unload the bottles of Smirnoff Vodka he had in storage. He also couldn't move the house-made ginger beer.
Sophie Berezinski had a load of copper mugs her father had made in Russia and was trying to sell them, finding a willing buyer at the Cock n' Bull.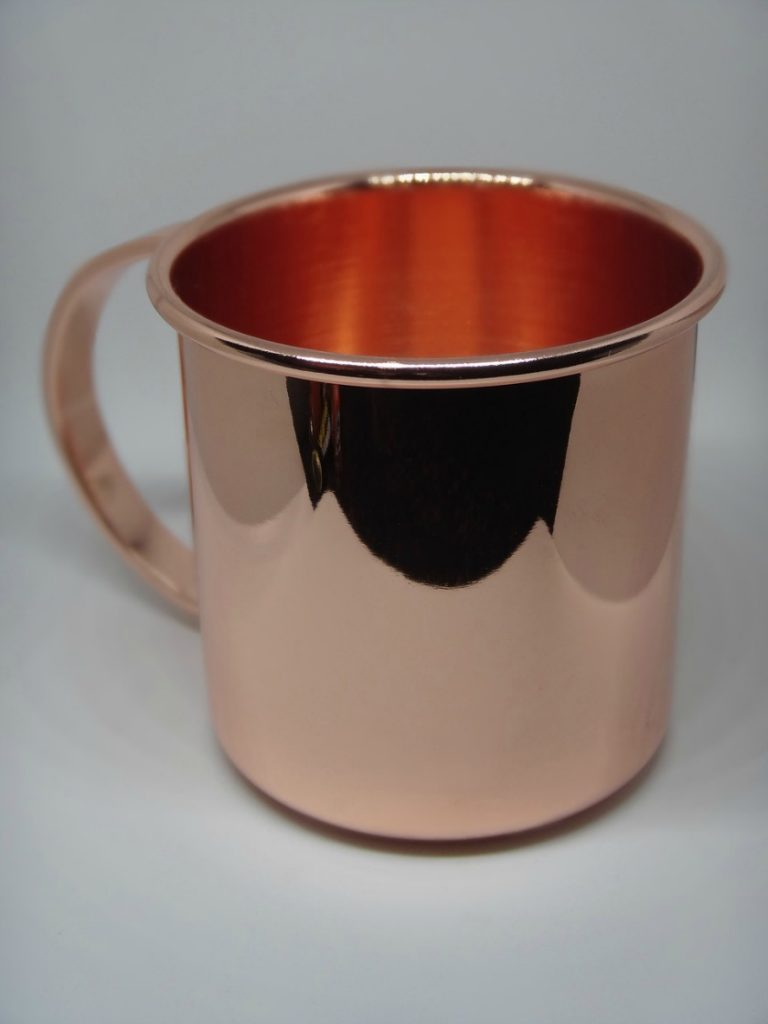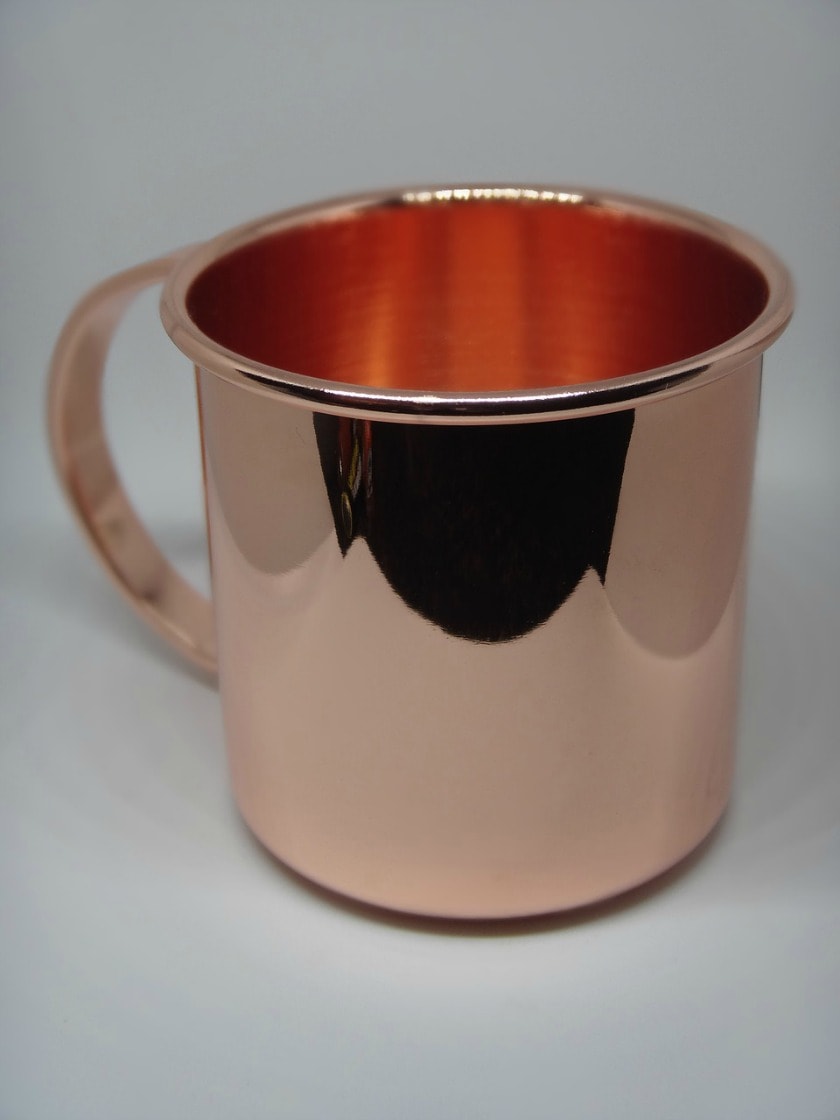 It was a match made in heaven and changed the course of Smirnoff forever. I'm sure glad vodka is still on the shelves, though I prefer Tito's over Smirnoff. Either way, I do love a Moscow Mule!
By the way, cranberries are said to be really good for you, so this is a cocktail you can enjoy while getting your antioxidants. Delicious and healthy, it's no wonder this drink is the favorite of so many! By the way, check out this post for more cranberry recipes.
Cranberry Moscow Mule
Serving size 1 8oz glass
Prep time 5 minutes
INGREDIENTS
Several cranberries for garnish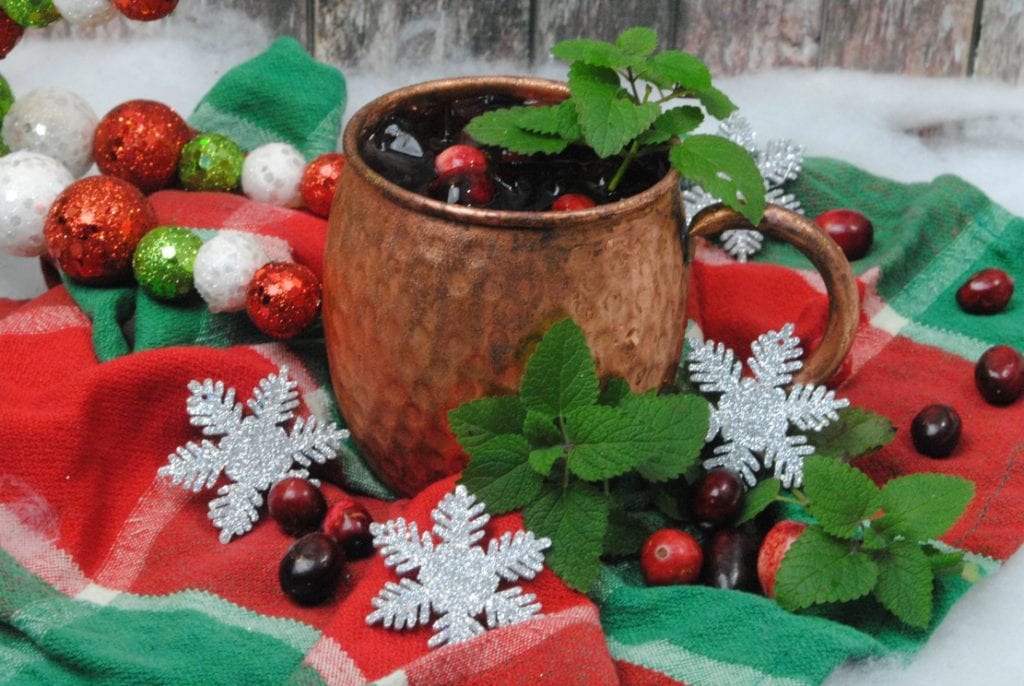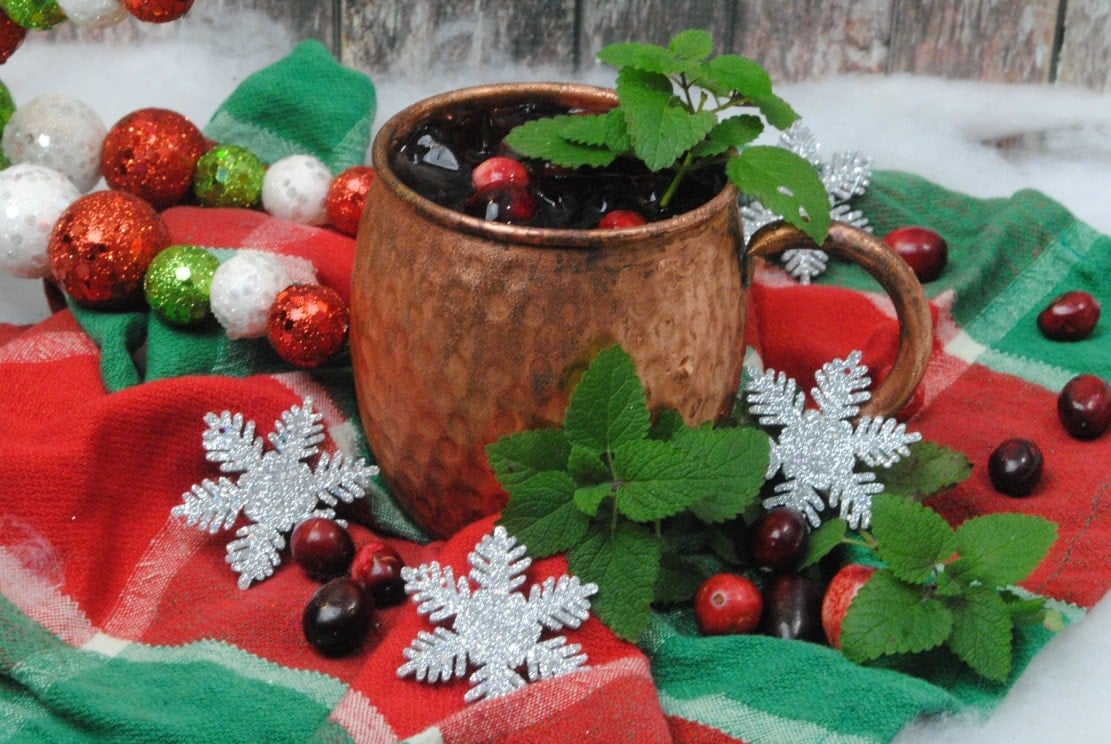 DIRECTIONS
Fill mugs with ice.
Add vodka and cranberry juice.
Add Ginger Beer and stir.
Garnish with cranberries and mint leaves.
This drink is delicious without the vodka, too, so those who don't drink alcohol will enjoy it as well.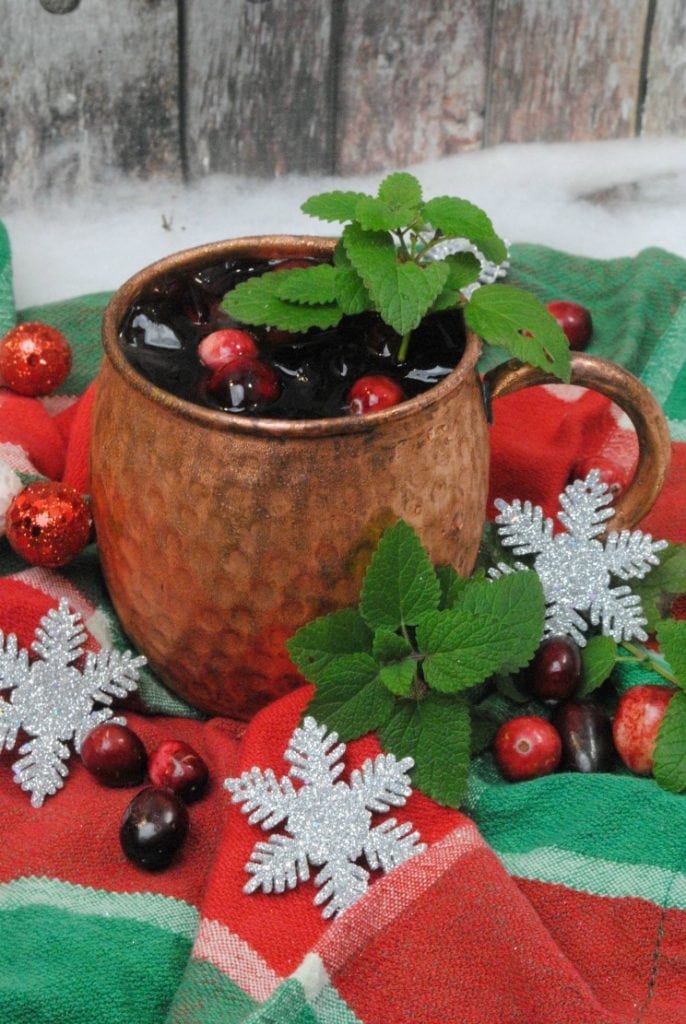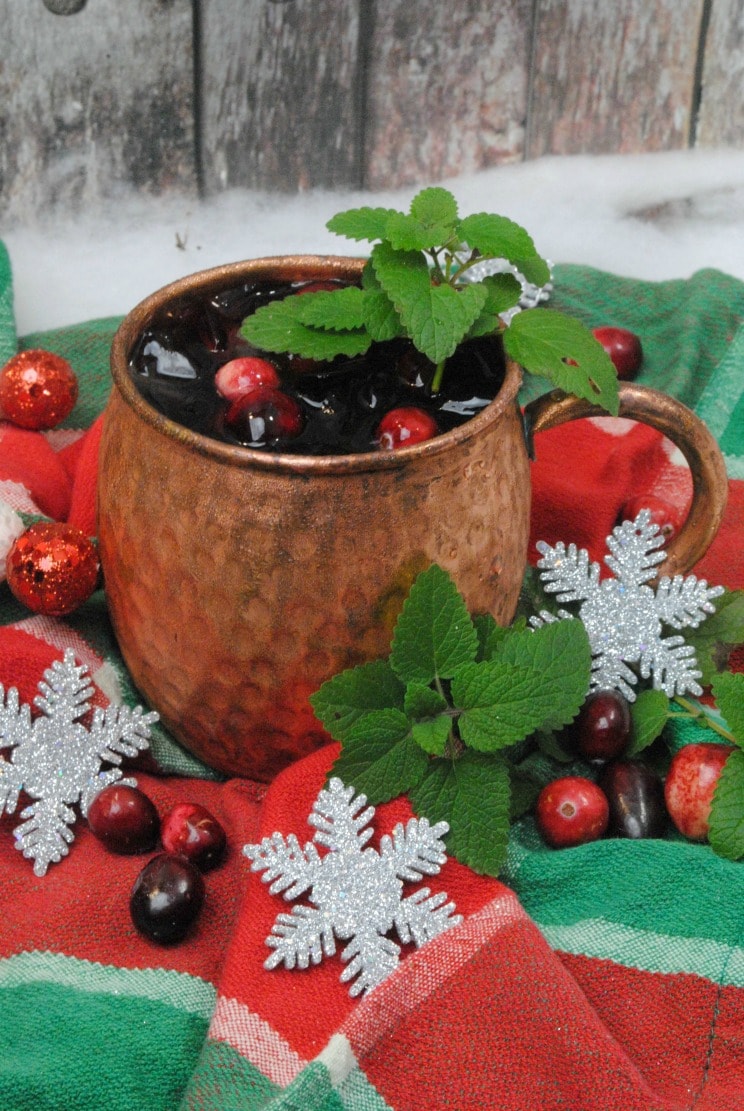 Holiday Appetizers
If you're looking for more holiday cocktail recipes, check out these
festive recipes
! What's your favorite dish to bring to a holiday party? Any of the appetizers from
this list
will be a hit!
And no party is complete without dessert. Below are a few of my favorites.
Kentucky Butter Cookies with Bourbon Glaze
Gingerbread Cranberry Chocolate Chip Cookies
Peppermint Butter Candy Cane Cupcakes
Enjoy the holidays and remember to always have a designated driver. It's crazy out there around the holidays!