Once you've learned how to make peach cobbler with cake mix, this will be your go-to easy summer recipe. We've made this with fresh peaches, but you can make it with canned peaches all year long.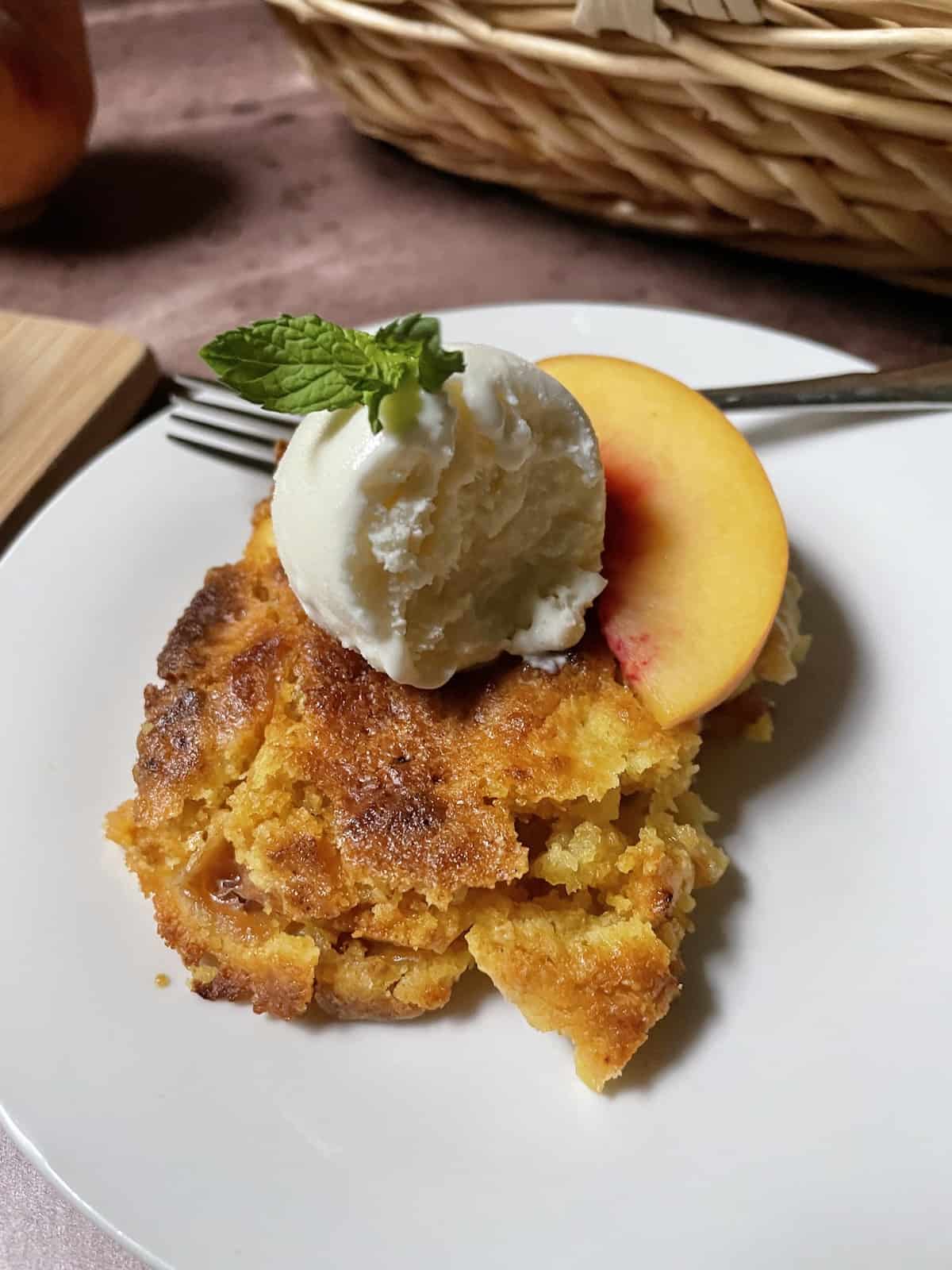 Even just mentioning the words peach cobbler is sure to get your mouth watering. The blend of sweet and juicy peaches served up with a warm crust is a summertime staple, along with these amazing summer pie recipes.
This easy peach cobbler recipe is affordable and incredibly delicious. It's a perfect dessert to bring to a gathering or to have as a special treat at home.
Peach lovers will also love this peach salsa and Peach Crown Royal Mixed Drinks. That's a party in the making!
Jump to:
Why This Recipe Works
What if I told you how to make peach cobbler with cake mix with only a few minutes of prep time and only three ingredients? Sounds amazing, but it is true!
It doesn't get easier than this simple recipe – fruit, cake mix, and butter. That's all the recipe takes, and yet it tastes like a peach cobbler that you spent hours making.
The cake mix and butter make a wonderful crust that is not too sweet but has a rich flavor.
This is a great recipe to get your kids involved with, and it is so foolproof that anyone can make it. This cake mix cobbler is one of the easiest desserts you will ever bake up.
📋 What Goes Into This Recipe
All you need for this recipe are three simple ingredients.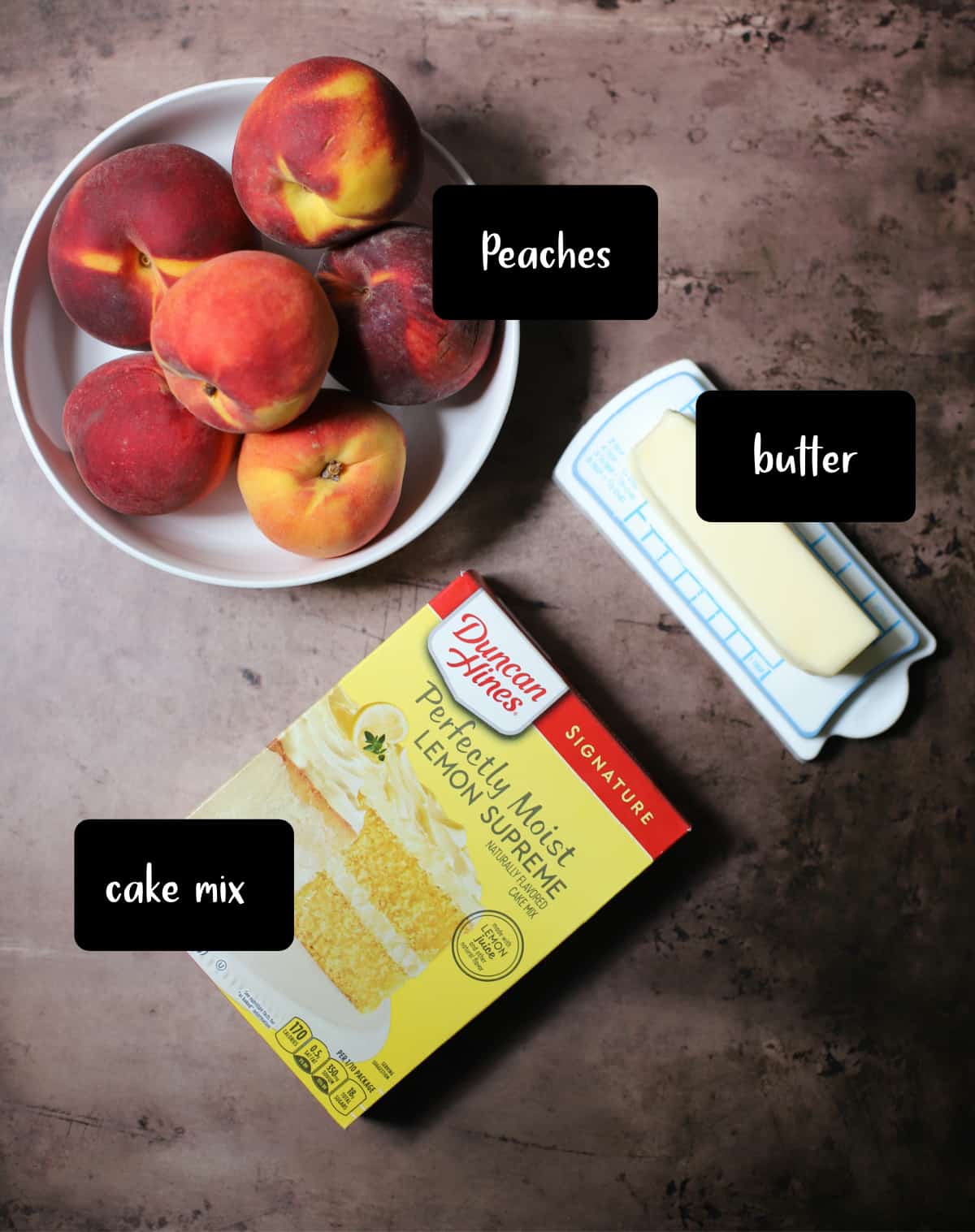 Fresh peaches You can use frozen or canned peaches, but for the most intense flavor, fresh peaches are best. Simply peel the ripe peaches and cut them into thin slices.
Cake mix Yellow cake mix works great, but one neat trick is to use spice cake mix. This gives an added bit of flavor to the cobbler. 
Butter For the best results, use butter and not margarine. Make sure you're using an actual stick of butter and not a butter spread, which contains water and will provide a less buttery flavor. Either salted or unsalted butter will work.
See recipe card for quantities and full directions.
Equipment Needed
🔪 How to Make Peach Cobbler
⏲️ Preheat the oven to 350 degrees.
Take stick of butter and rub around bottom and sides of dish.
Peel peaches, slice, and spread in a casserole dish. If your peaches are not perfectly ripe, slice them thinner.
I bought a box of peaches the other day that had one at the bottom that wasn't quite ripe, and it still worked perfectly, sliced thin. Of course, try to get ripe peaches as they are sweeter.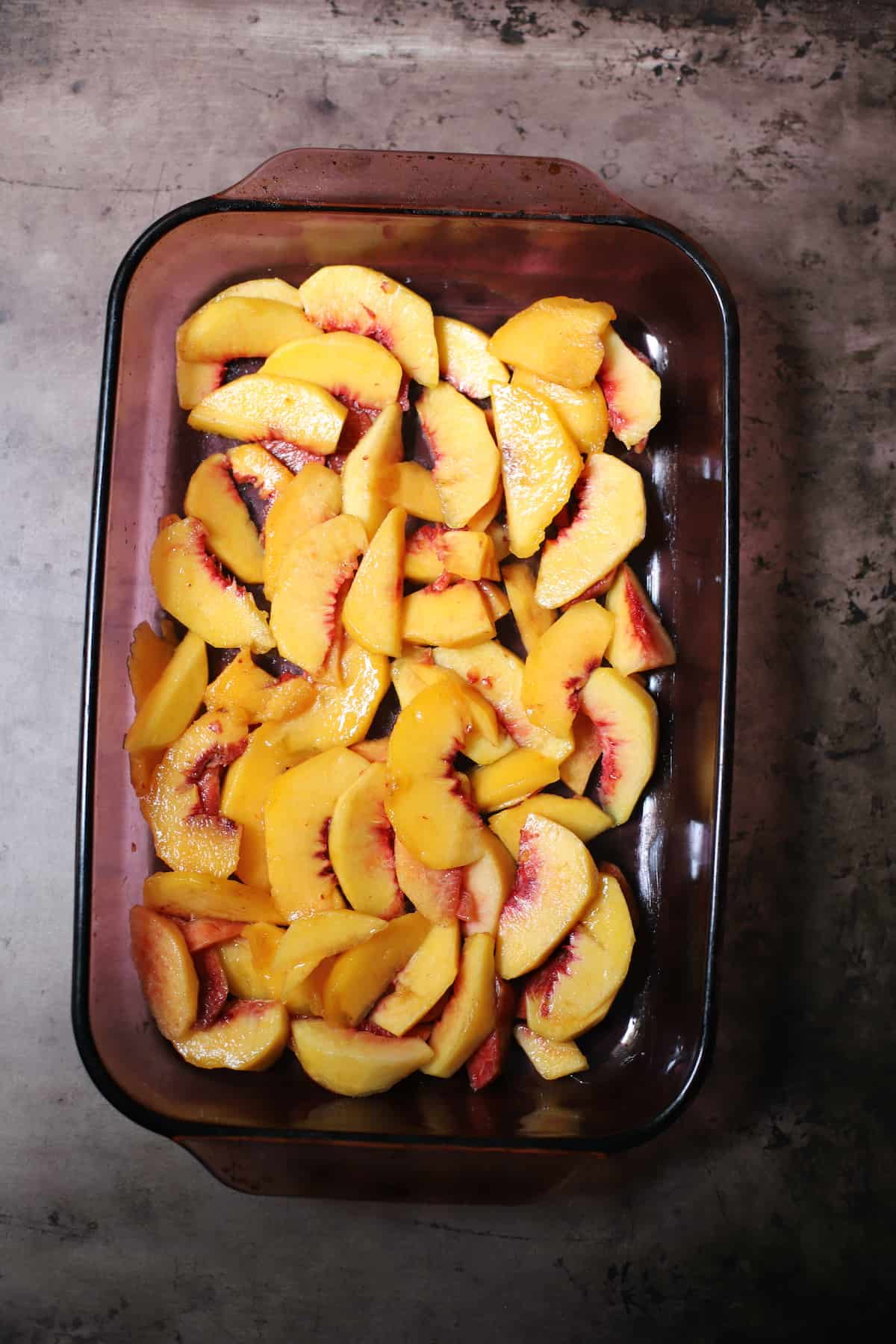 Before opening the cake mix, massage it well with your hands to get most of the lumps out.
Sprinkle cake mix all over peaches.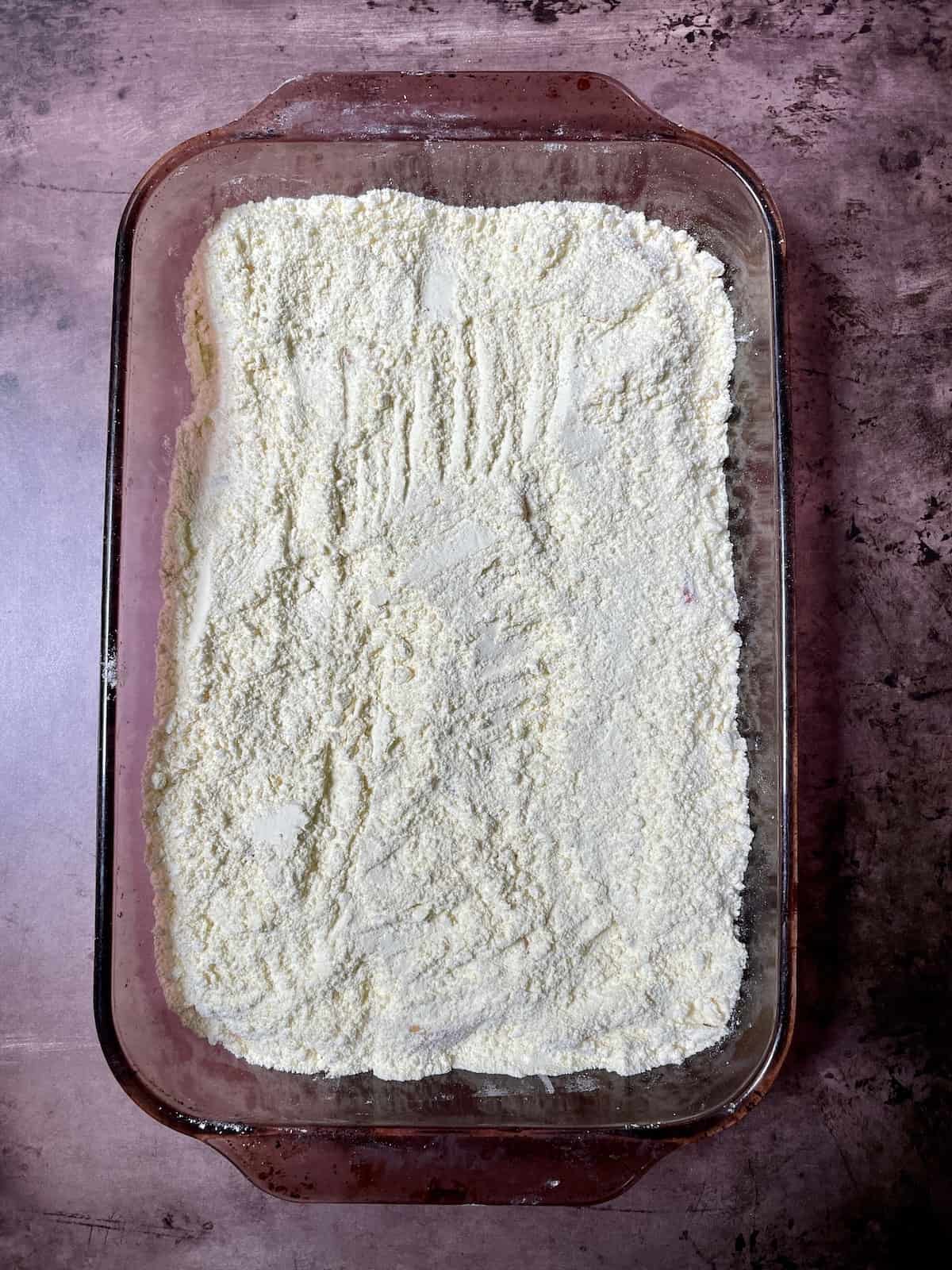 Melt butter and pour over peaches. Try to get a little melted butter on most of the dry areas. Once this cake bakes, the mix will absorb the liquid.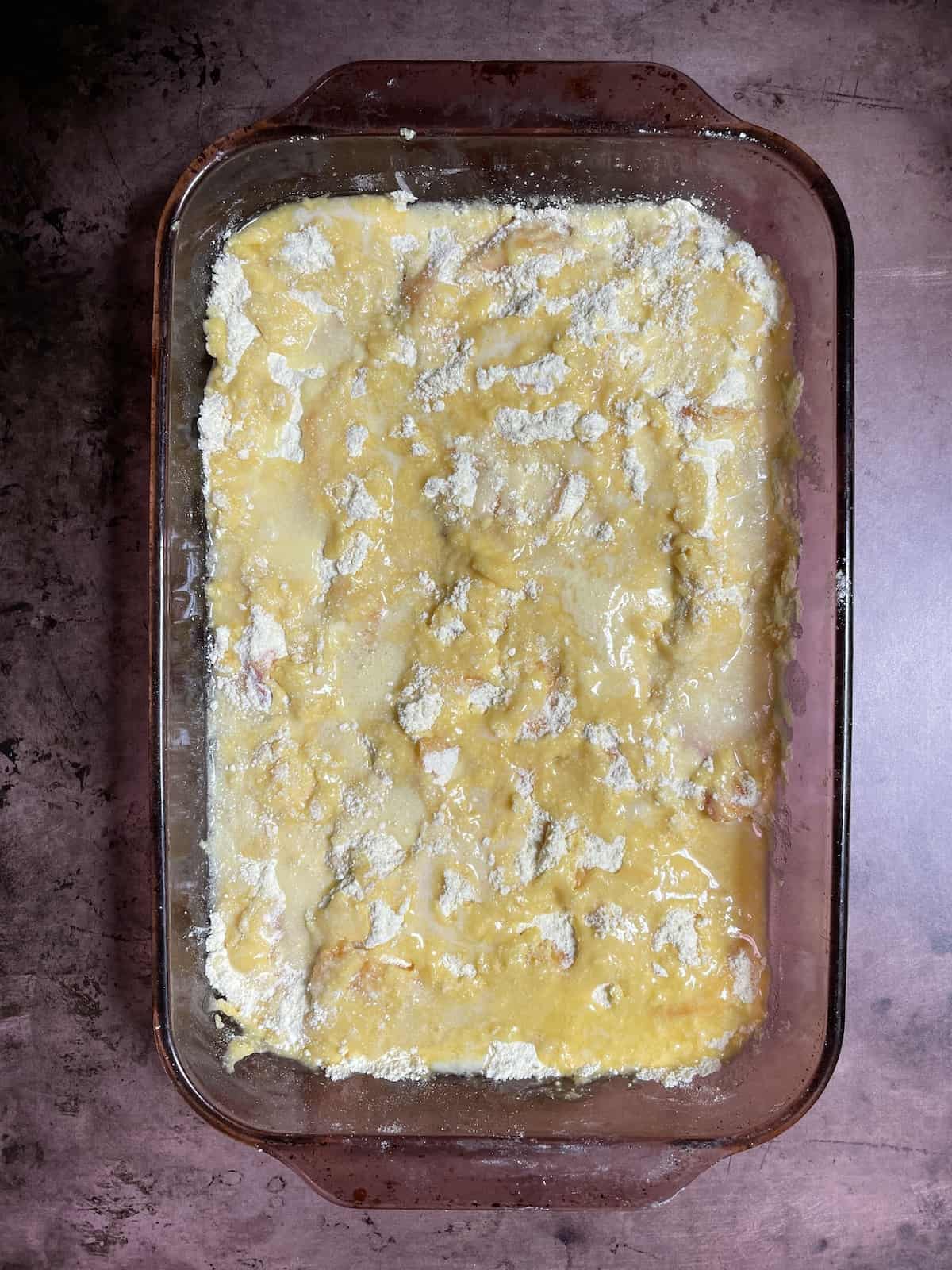 Bake for 45 minutes or until lightly browned on top.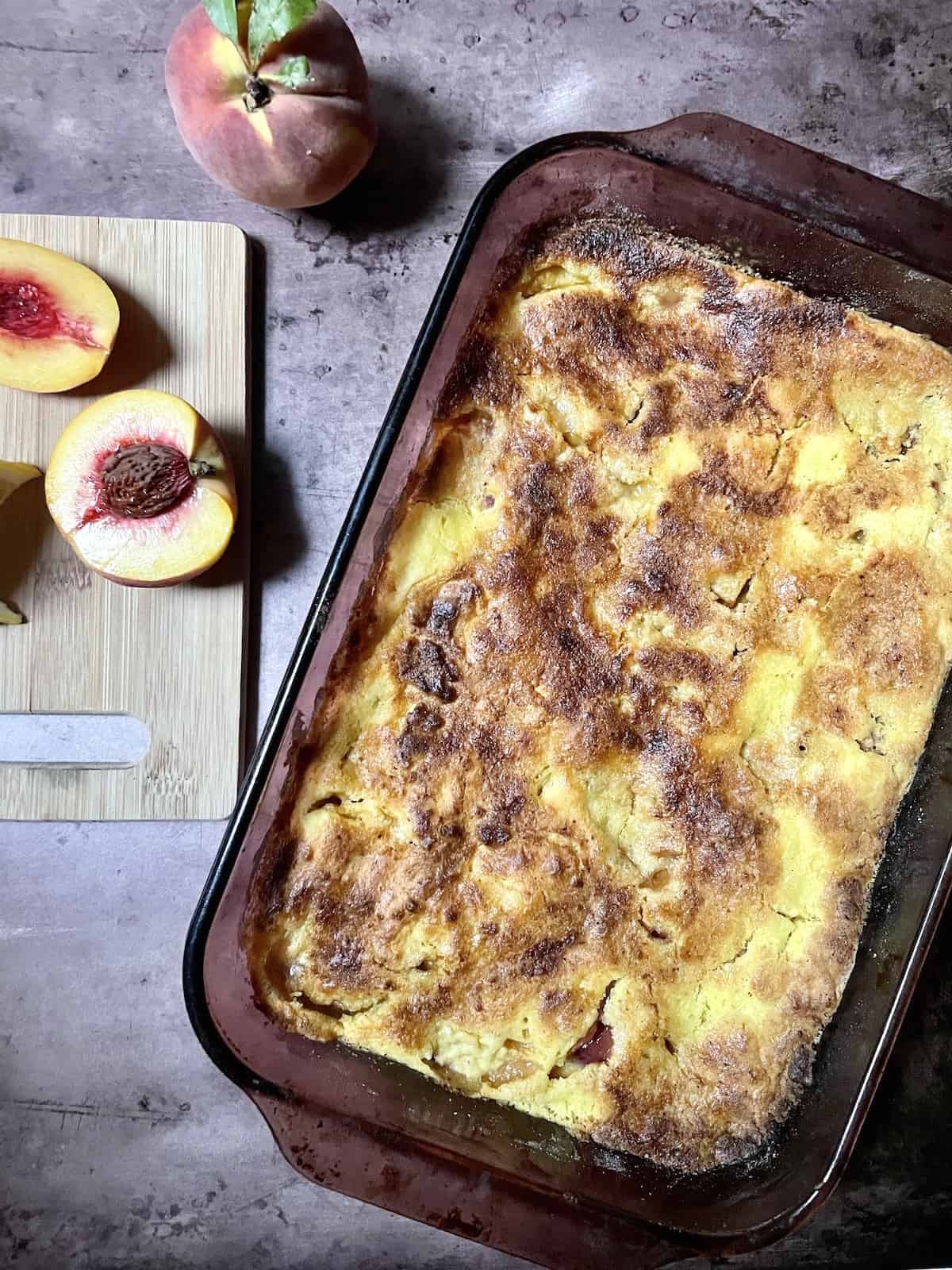 Serve as is, or topped with a little whipped cream or a big scoop of vanilla ice cream as we did.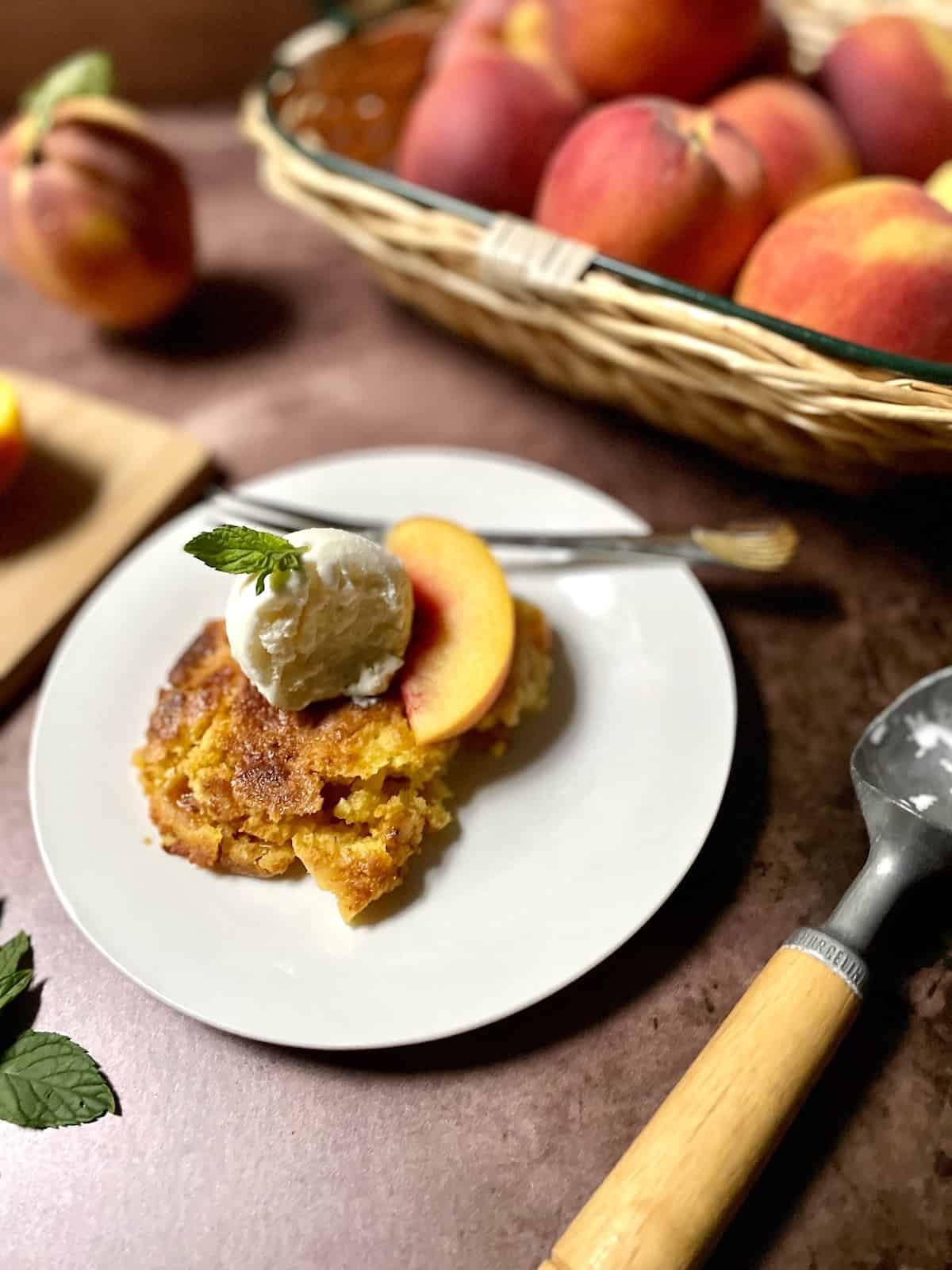 📖 Variations
Any Flavor Cake Mix. We chose lemon cake mix, but you could use your favorite. I've even seen peach cake mix but I do think it's seasonal.
Blueberry-Lemon Cobbler. Follow the same directions, but use frozen blueberries and lemon cake mix. These are classic flavors that blend well together. Using frozen, unsweetened blueberries makes this not too sweet and the blueberries just explode with flavor in each bite.
Chocolate Cherry Cobbler. For the fruit, use a couple of cans of cherry pie filling. Devil's Food cake mix provides a good chocolate flavor that isn't too sweet. If you want to add extra richness, dot the top of the cake mix with a cup of semi-sweet chocolate chips before baking.
Pineapple Dump Cake. Layer the bottom of the baking pan with crushed pineapple, pineapple tidbits, pineapple chunks, or a mixture. Cover with white cake mix and butter. Then dot with maraschino cherries and sprinkle on some brown sugar before baking.
Strawberry Shortcake. Mix equal amounts of strawberry pie filling and fresh strawberries to make the base of the cobbler. The best dry cake mix options to use for this one are white cake mix, yellow cake mix, or angel food cake mix.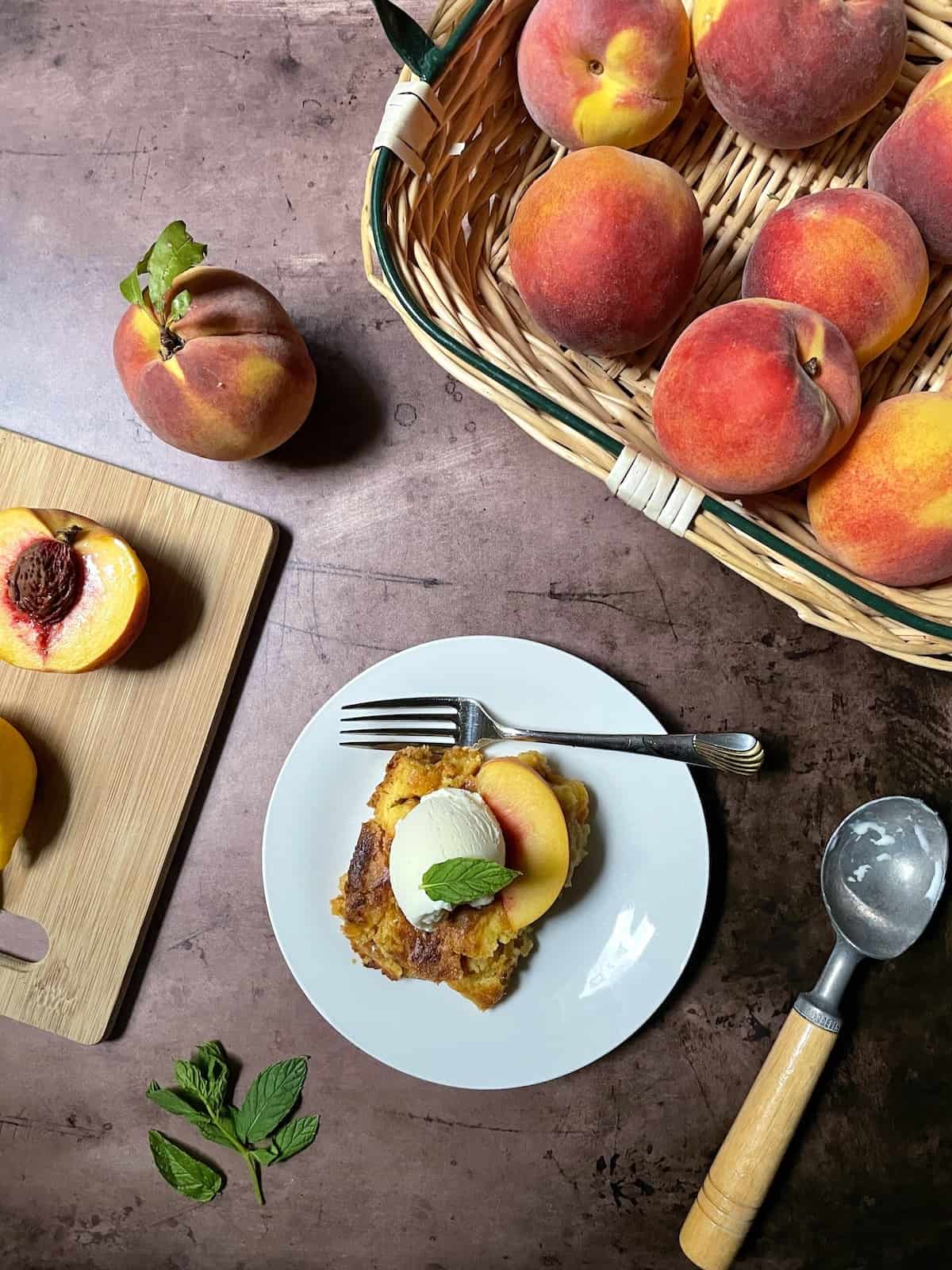 FAQs
Can you reheat this cobbler?
Yes! If you choose to microwave it, the crust will be soggy. The best bet is to reheat it at 350 degrees for 15 minutes.
How long can you store leftovers in the refrigerator?
Once it is cooled to room temperature, you can place it in the refrigerator and store it for up to four days.
Can you make this cobbler and freeze it?
Absolutely! It can be frozen for up to three months. To serve, remove from the freezer and thaw in the refrigerator overnight. Then eat cold or use the directions above to reheat in the oven.
💭 Top Tips
Make sure you cover the cake with butter evenly so that there are no dry spots. Although the cake mix will absorb liquid from the filling, the butter is what causes it to be a golden brown.
To add crunch, sprinkle with chopped nuts on top of the cake mix as a cobbler topping. You can add chopped pecans, walnuts, or almonds to the top of the cobbler before it is baked.
Leftovers can be served cold. Although this is an amazing dish piping hot from the oven, it also is great when served cold as leftovers.
More Delicious Peach Recipes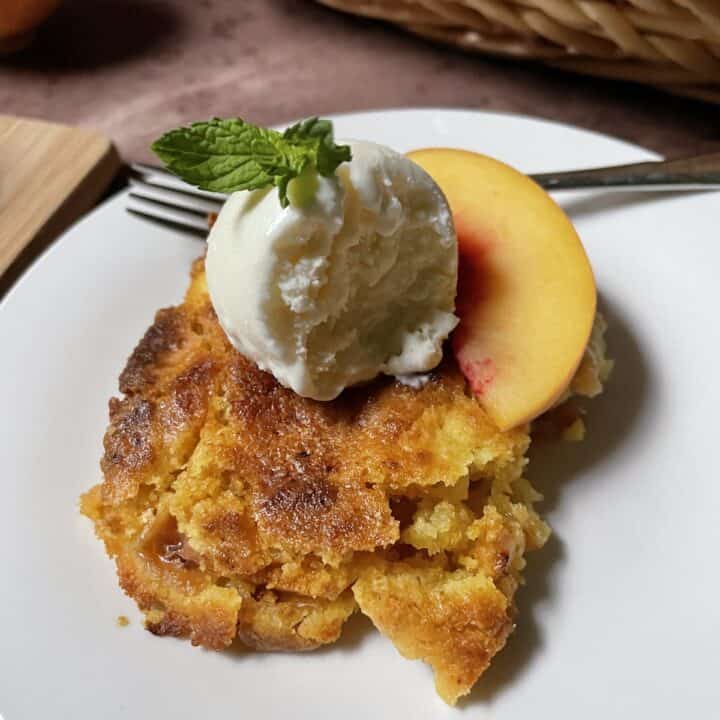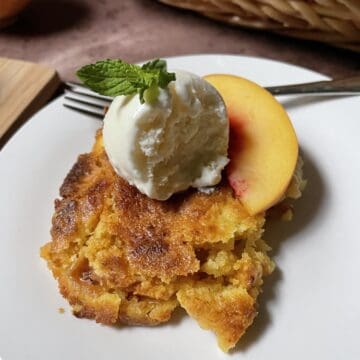 Ingredients
2

pounds

peaches

fresh, peeled

1

box

peach cake mix

18 ¼ ounces

½

C

butter
Instructions
Set oven to preheat at 350º.

Grease bottom and sides of baking dish with stick of butter. Set butter aside.

Peel peaches, slice, and spread in baking dish.

Sprinkle cake mix all over peaches.

Melt butter and pour over peaches.

Bake for 45 minutes or until lightly browned on top.

Serve as is, or topped with ice cream or whipped cream.
Notes
To make this with canned peaches, you will need 2- 15 ½ ounce cans of peaches. You can use peaches in syrup or in natural peach juice if you can find it.
Like our content? Follow us on Pinterest!