Back in 20I5, I flew out to Indianapolis compliments of Crown Royal to attend the Jeff Kyle 400 NASCAR race.
It was such an amazing experience! Not only was it my first NASCAR race, but I had a HOT pass which took me down to where the cars came in for pit stops.
Watching the cars stop in for tire changes, fuel, and adjustments was crazy! If you are a big NASCAR fan, you may know some of this, but it was all brand new and exciting for me!
5 Things I Learned
The Crews Rock
Did you know a good crew of six can do all that needs to be done to a car in about 12 seconds? That is insane!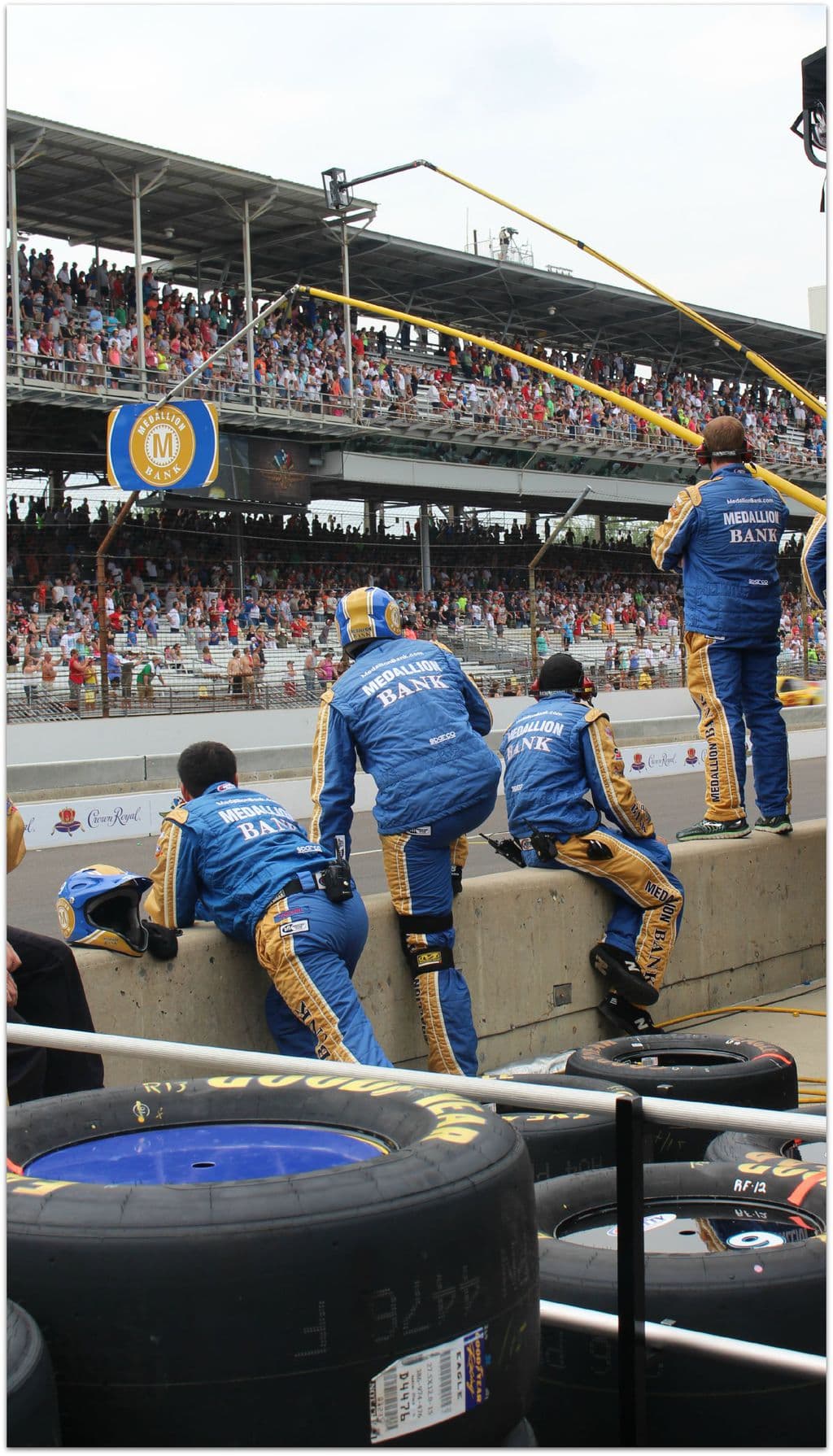 And they are ready the exact second that car arrives.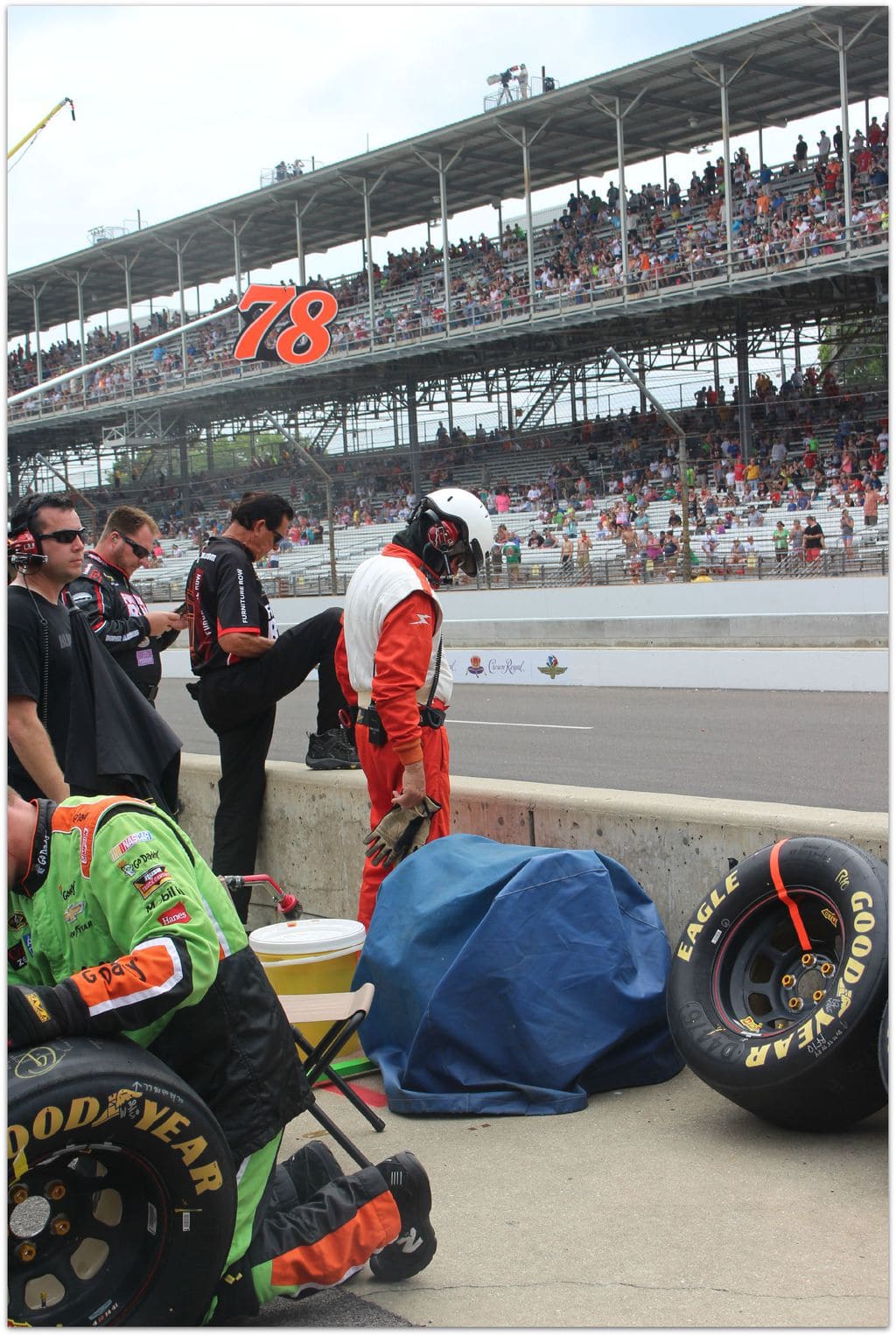 The Crews are Seriously Fit
One of the other things that blew me away was watching the guys prepare physically in the pit between stops.
They were actually exercising, warming up for the stop. This job is incredibly intense, which is why only the best are part of these crews.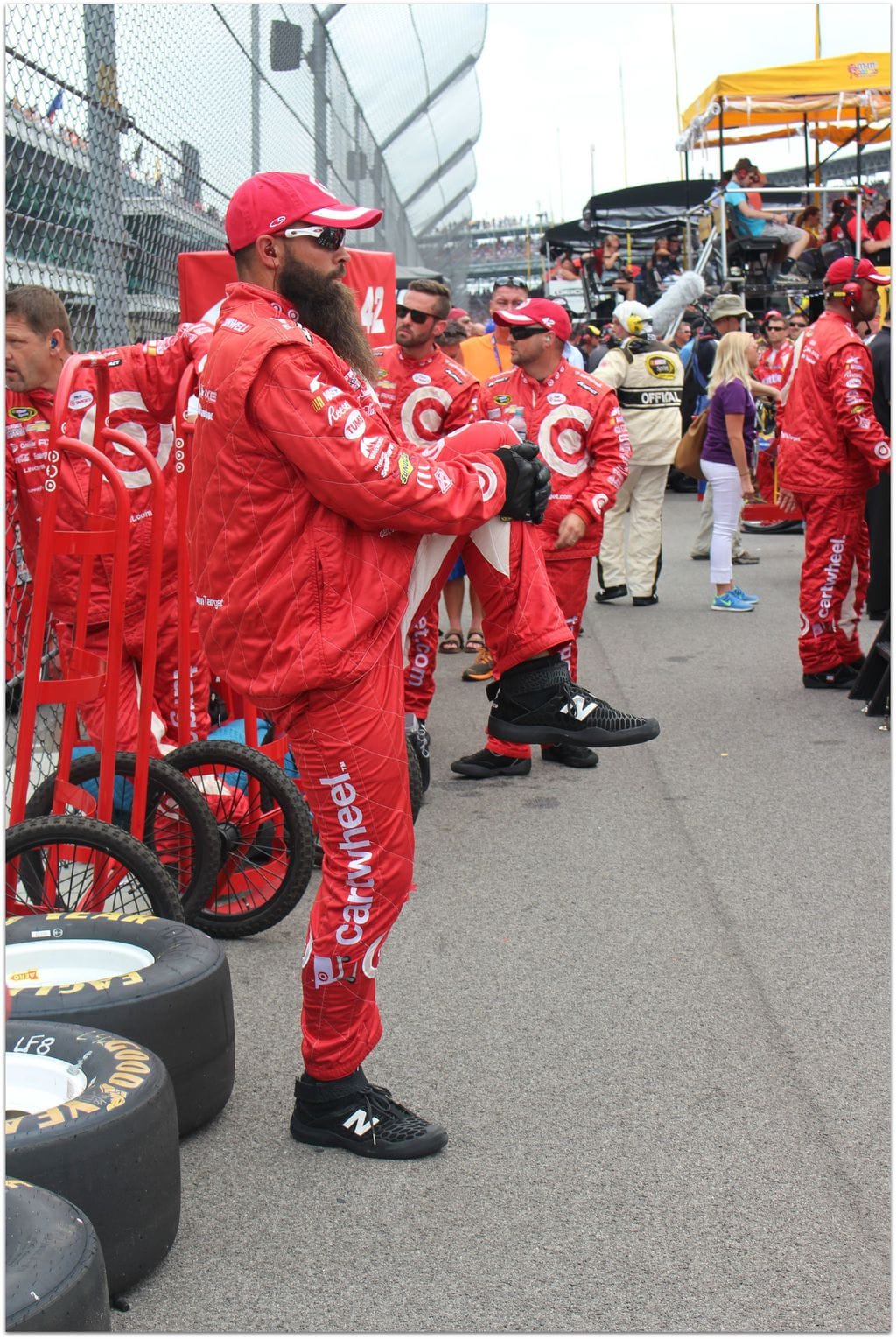 And sometimes they were just sitting around looking hot. I mean it was hot, the temperature. Ahem.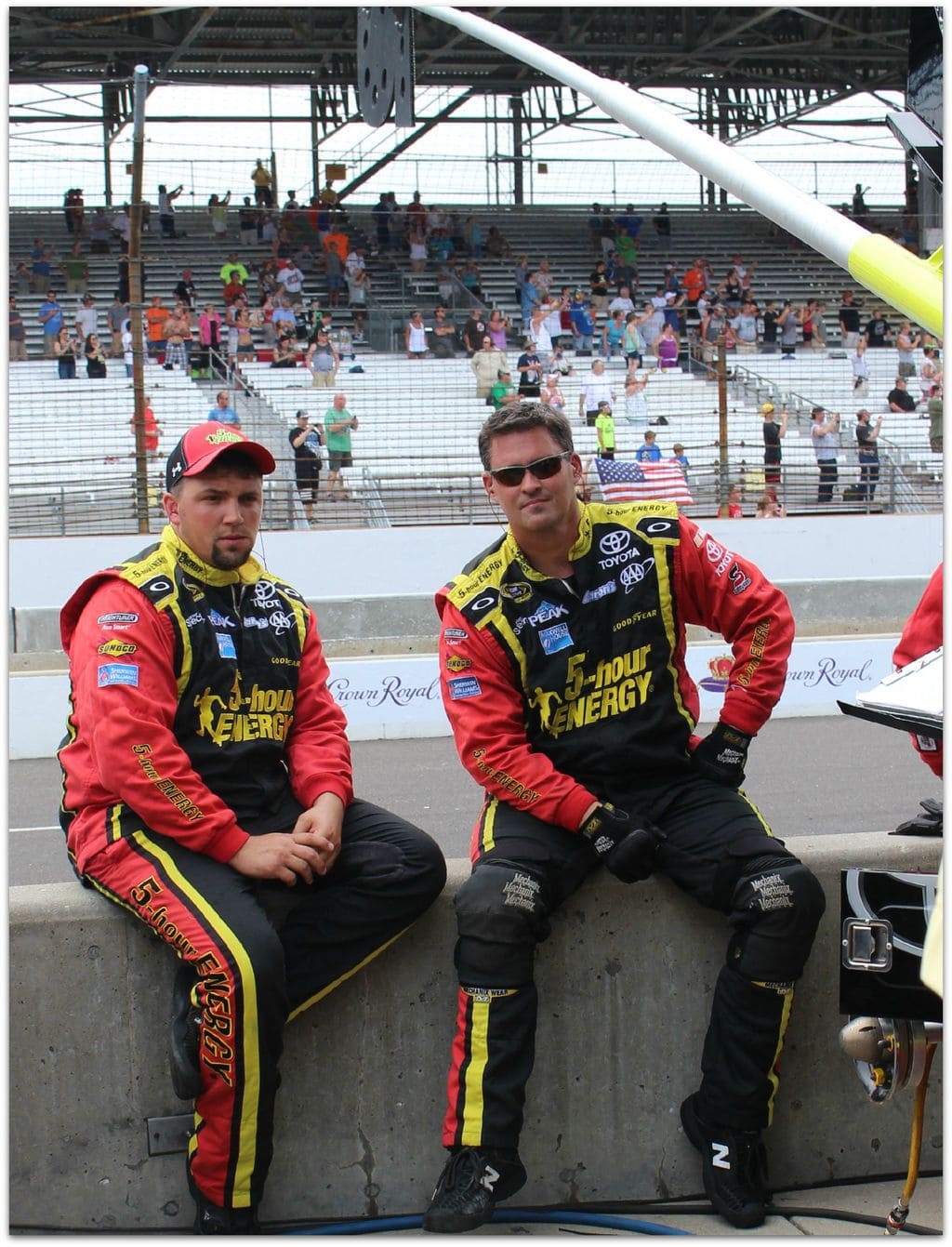 The Speed
Another aspect of the race that actually shocked me is the speed.
Sure, I've seen it on TV, but it is NOT the same! I remember we were walking down underneath the track and a car flew by.
I was honestly frightened at the speed! It is nothing like it is watching on TV.
You have to see it (and feel it!) in person to truly appreciate what these drivers do.
And the fans love the drivers!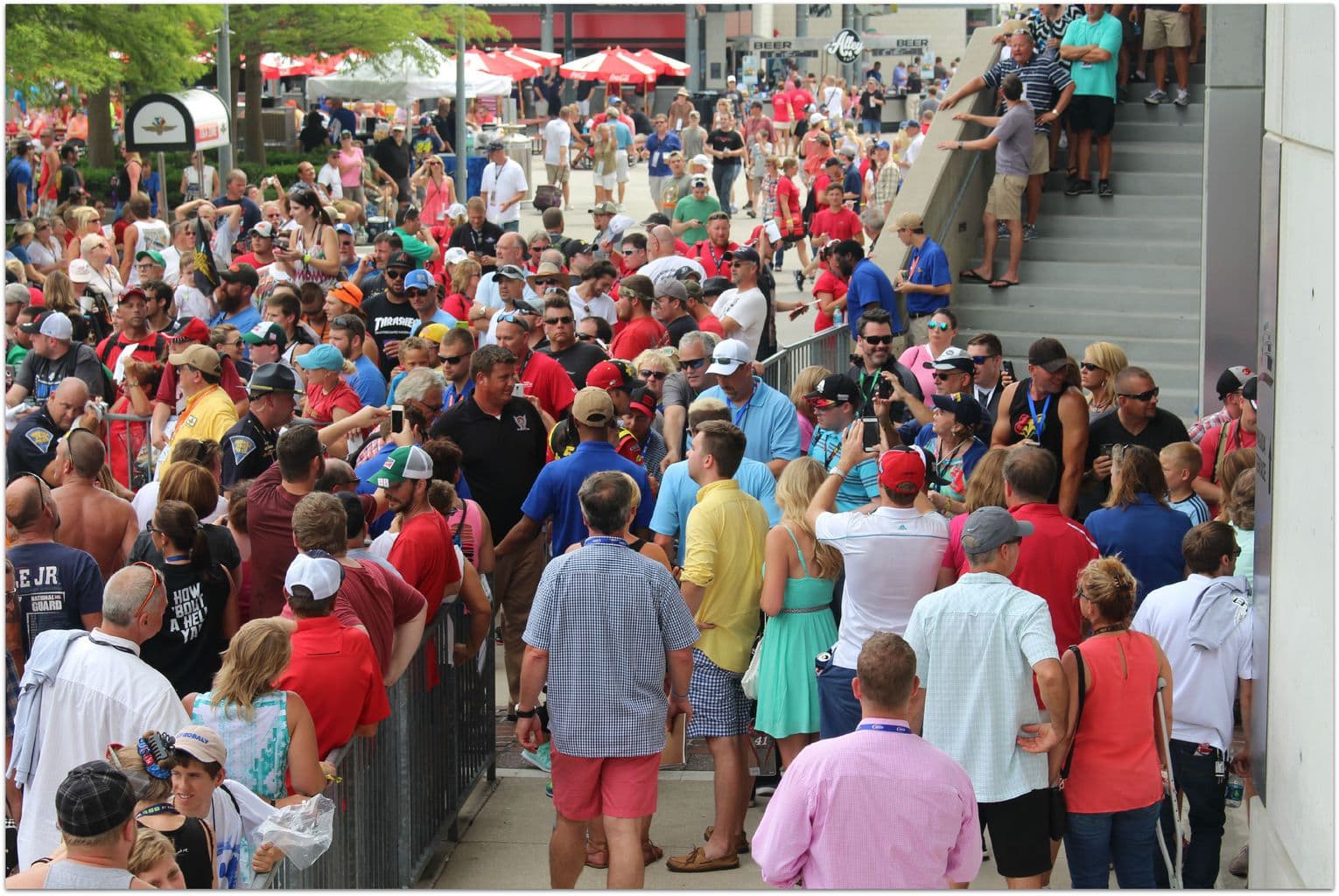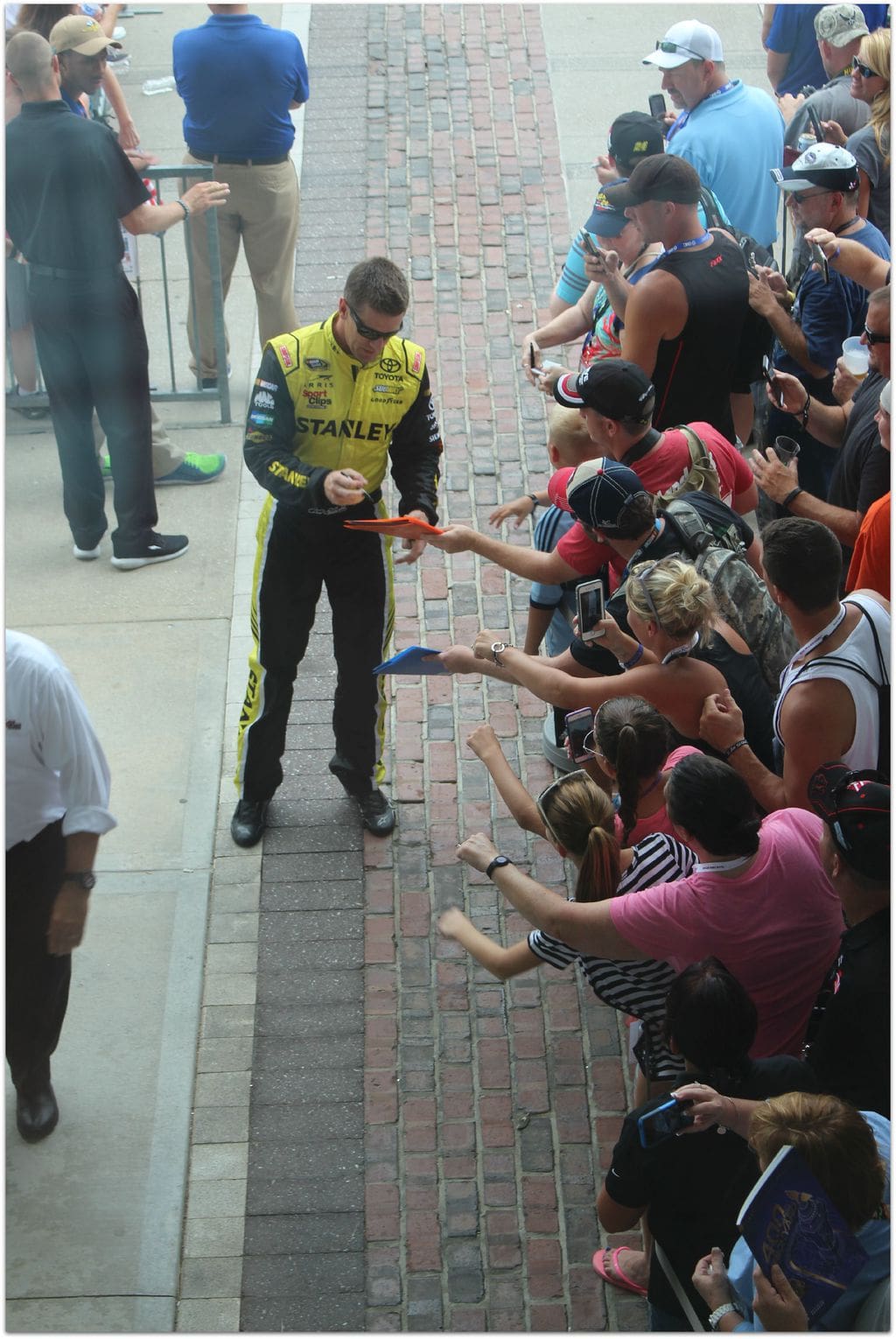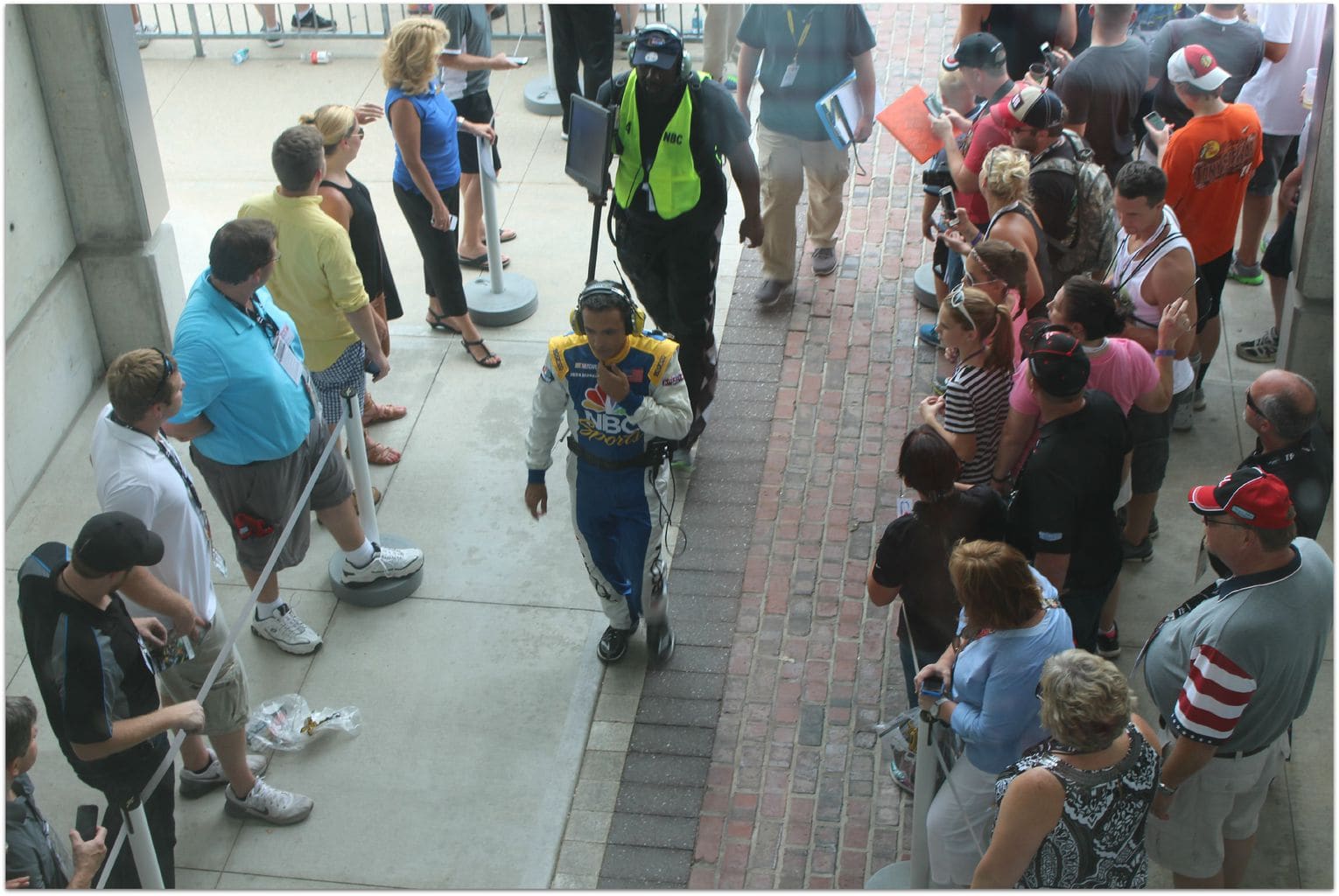 Kyle Busch walking to his car just before the race begins.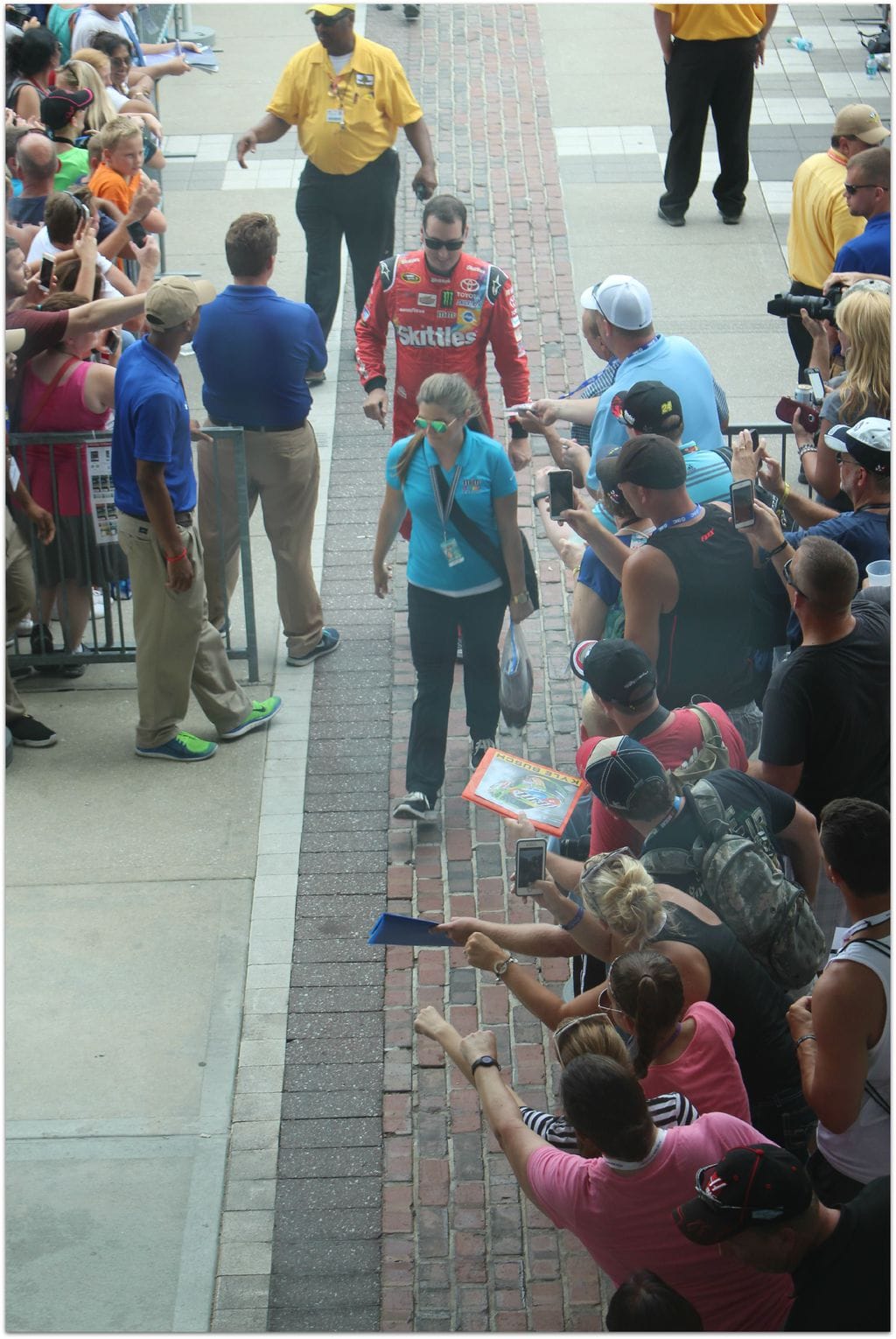 It's LOUD
I was warned by a couple of people that the cars would be loud, but it's another one of those aspects of NASCAR that you just can't even fathom until you experience it!
Crown Royal provided earplugs, which I did eventually use, but the you could feel the engine in your body! I have never heard anything so loud!
At the same time, it was incredibly exciting! If you have never been to a NASCAR race, please go. Put it on your bucket list. Everyone should do it!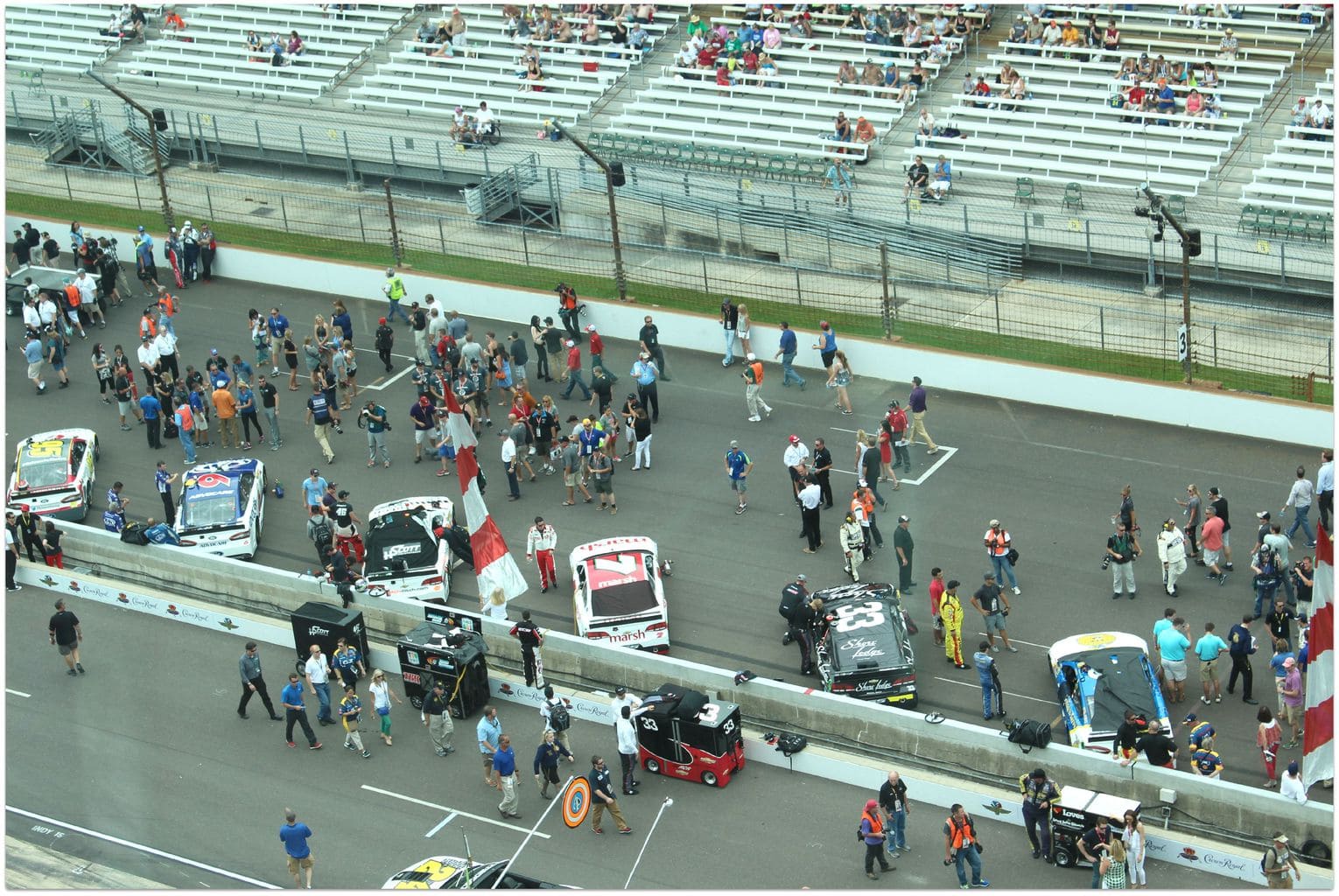 There's a Lot to Do Besides the Race
Being my first race, I had no idea there would be other activities going on besides just the race.
NASCAR fans make a weekend out of it, some living in their motor homes for the weekend, playing corn hole, eating fun food from the vendors, and hanging out with friends.
This was actually my first time to Indiana, but I'm planning to go back to explore more of the state.
I read there are so many things to do in South Bend, Indiana, just a couple of hours from where I was this time. It looks like flying into South Bend is super easy and it's just 3 miles from the center of the city.
Honoring Heroes
Because the Jeff Kyle 400 is also all about honoring heroes, there was a lot of that going on, too.
Crown Royal even put together a scavenger hunt where we had tasks to complete, like giving a vet a Jeff Kyle 400 T-Shirt and buying a vet a drink.
One of my team members was also in the military, so the whole experience was even more meaningful for him.
Each year the Name Your Hero race chooses one hero out of thousands as the race namesake.
This year it was named the Jeff Kyle 400. I was honored to be able to hang out with United States Marine Corps Sergeant Jeff Kyle and his wife over the weekend.
Check out my post about the Jeff Kyle 400 and why he was selected.
There was a large area hosted by Crown Royal where fans could make a care package for a hero, and Crown Royal sent the packages to our troops.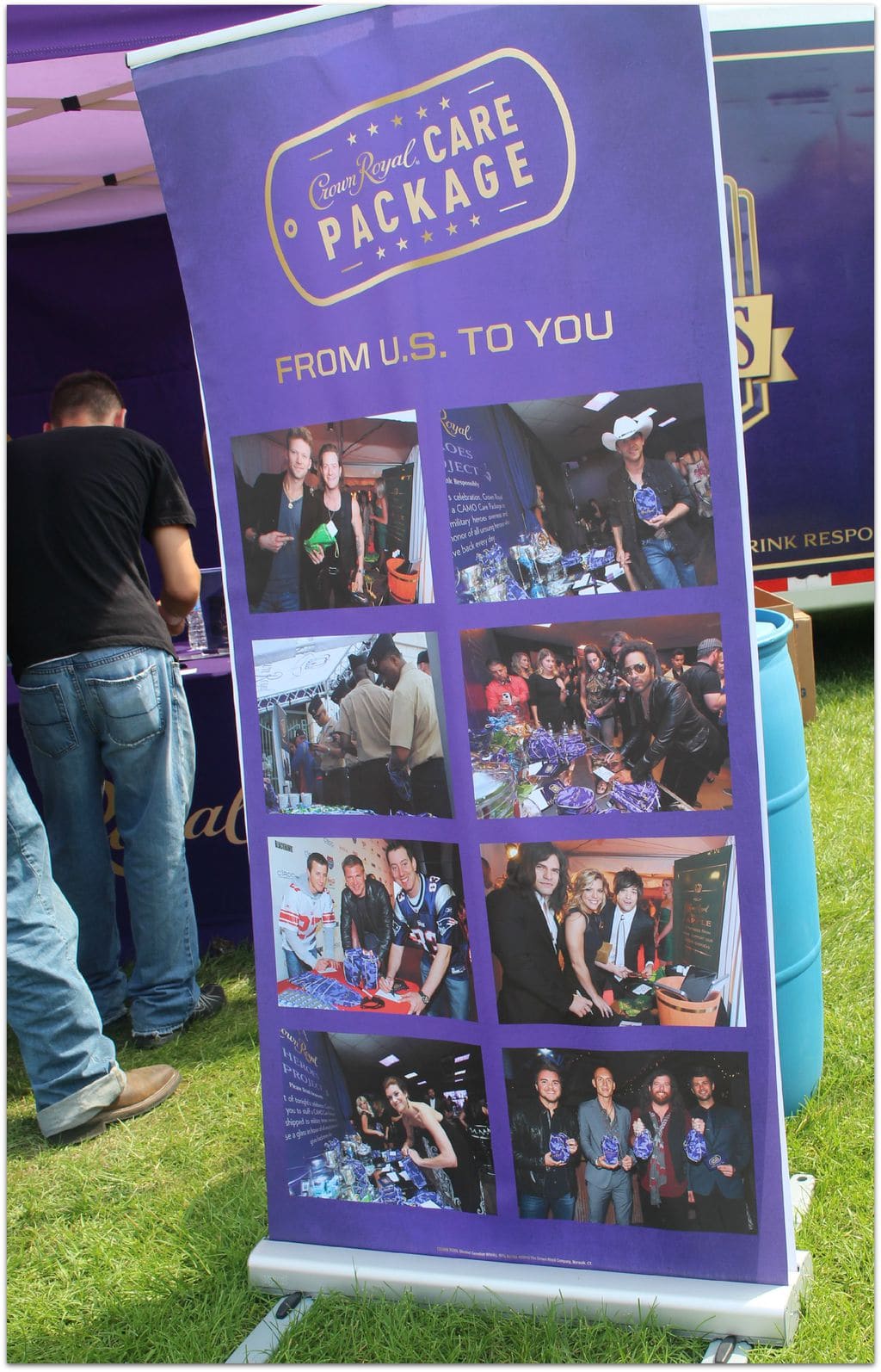 The camouflage bags were really cool, too. We were even able to enclose a note of thanks to the soldiers who are out there protecting our country.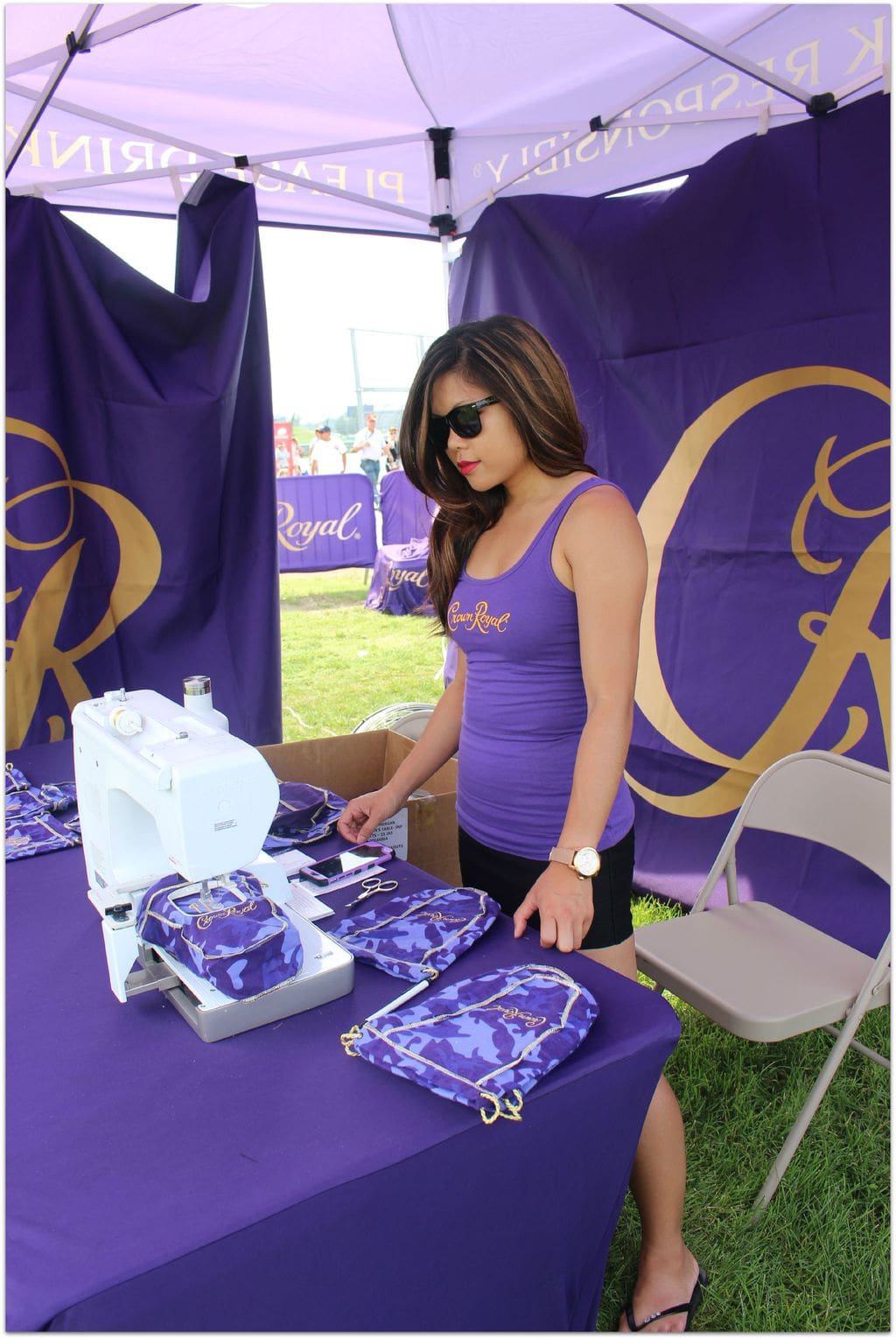 If you watched the race or read the news, you probably know Kyle Busch won. I had an amazing view of the festivities!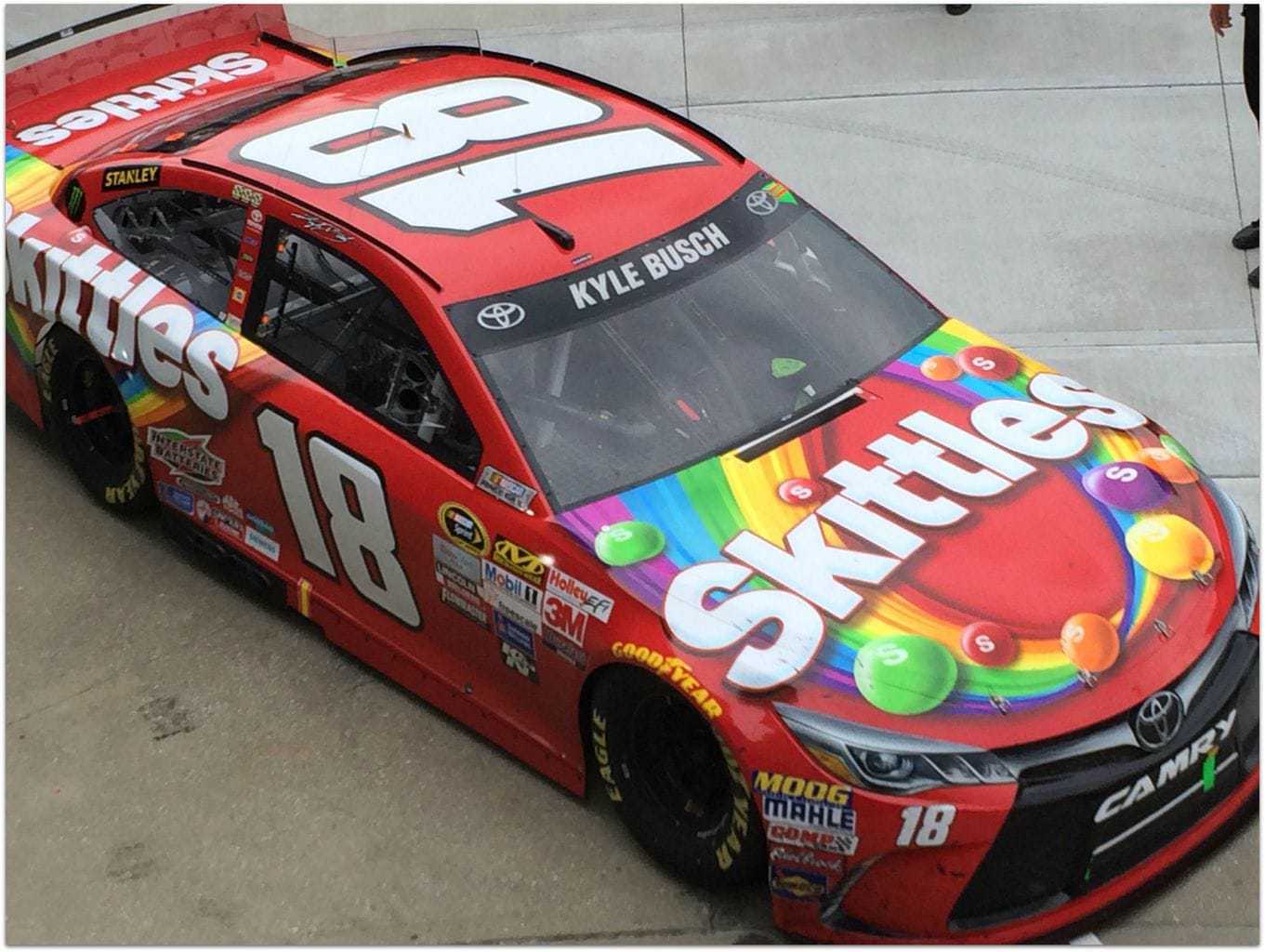 The celebration!
And in tradition, The Busch team kissing the bricks!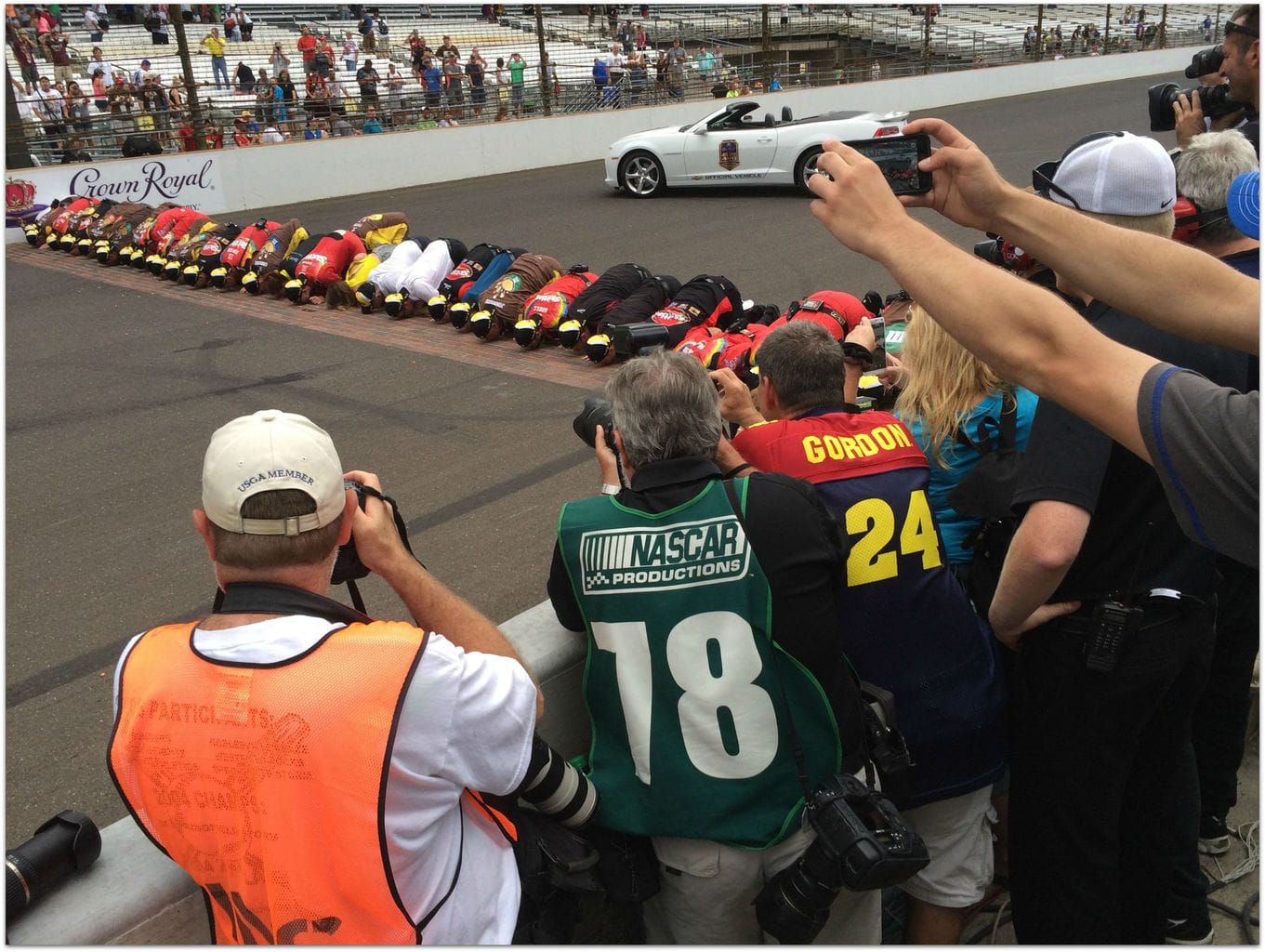 A huge thanks to Crown Royal, not just for inviting me to be part of this event, but for all they do for our military. I have a whole new appreciation for the company.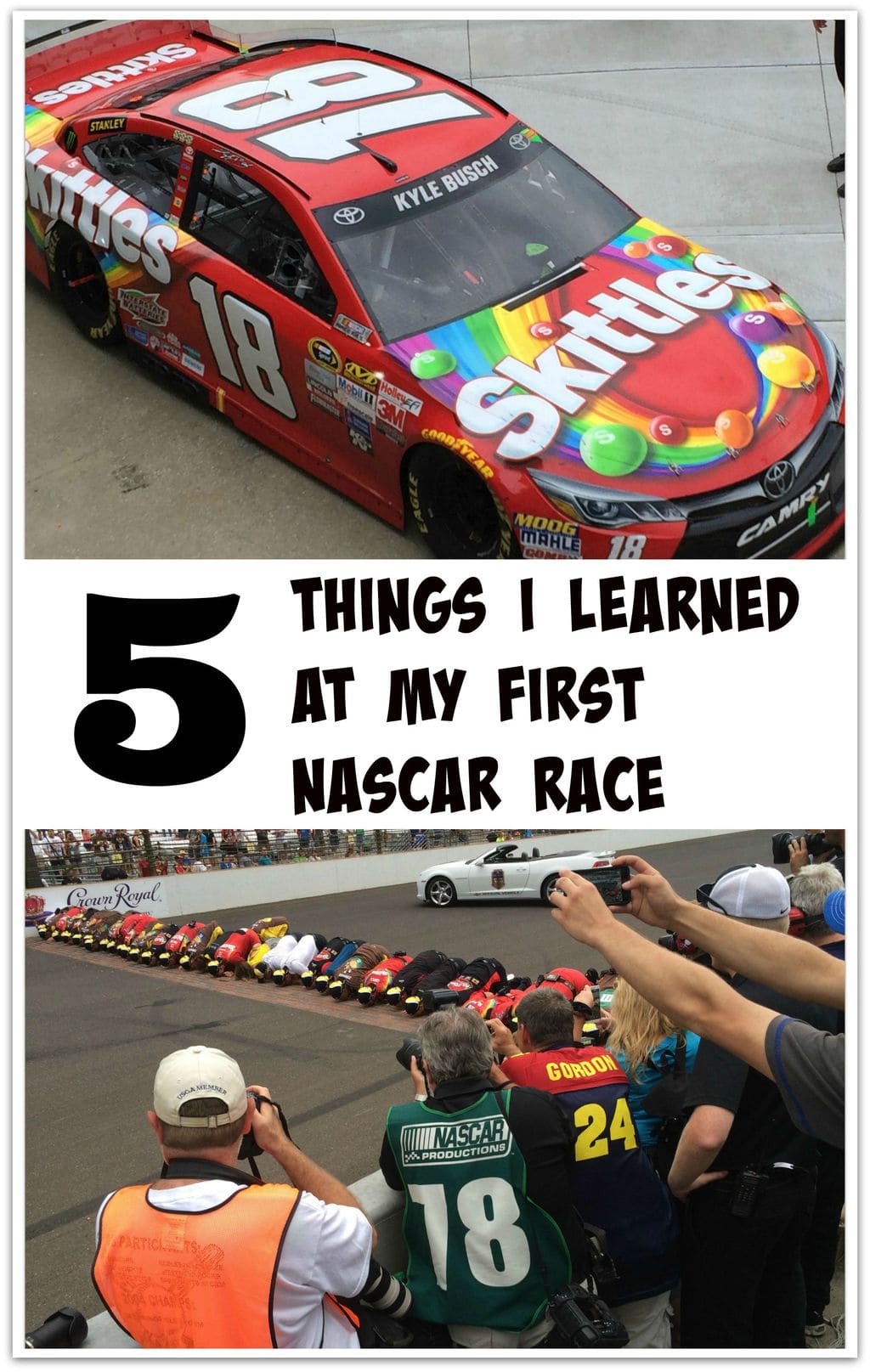 Speaking of Crown Royal, check out my post about How to Host a Crown Royal Tasting, my recipe for a Crown Peach Cocktail, and the perfect ending to your party, Crown Royal Butter Pecan Cupcakes!
More Boozy Goodness