This Strawberry Agua Fresca is the perfect drink to cool you off on a hot day. It may still be pretty cold where you, are but here in Florida, it's strawberry season!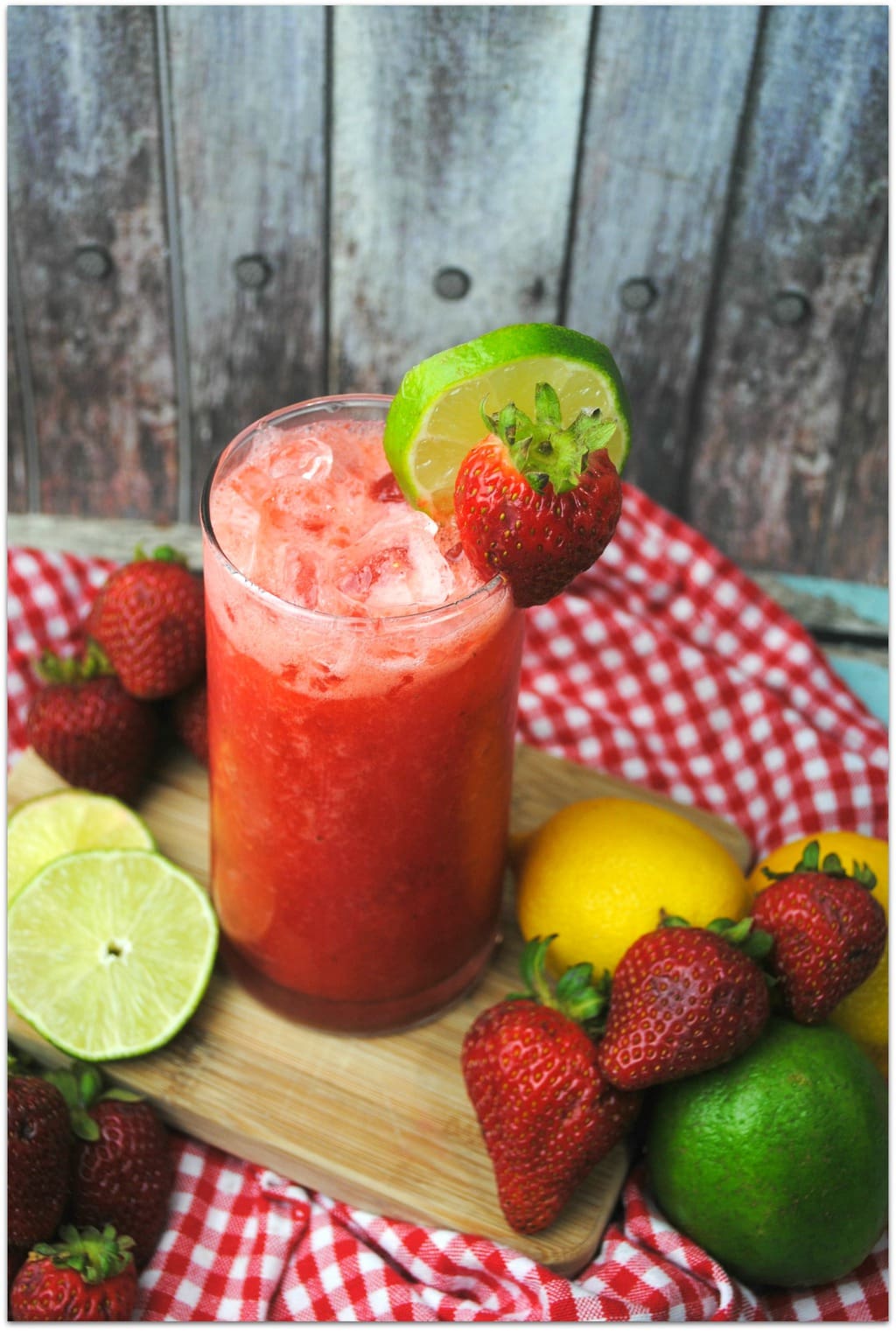 The Florida Strawberry Festival is in March, and that means strawberries are ripe and ready for recipes! Believe it or not, temperatures are in the low to mid 80's, and it's the beginning of March!
Drinking fruit infused water is a great way to stay hydrated all year long, so be sure to check out this pineapple water, too. It's delicious!
Why This Recipe Works
When it's hot and humid here, there's nothing better than an icy cold drink. We just got back from Mexico where Agua Fresca is a popular fruity drink.
It's also pretty healthy except for the sugar, which you can replace with your favorite low-cal sweetener if you're watching your weight. Simply eliminate the sugar and sweeten to taste with your favorite sugar substitute. (I love Stevia!)
Gather these ingredients and make a big batch to serve at your next gathering. It's so delicious, your friends will be asking for the recipe!
What You Need To Make It
Servings size: 2 8oz glasses
10 large juicy strawberries, stems removed and sliced into quarters
4 cups cold water
2 cups ice
¼ cup sugar
1 Lime juiced
½ Lemon juiced
2 Lime wheels for decoration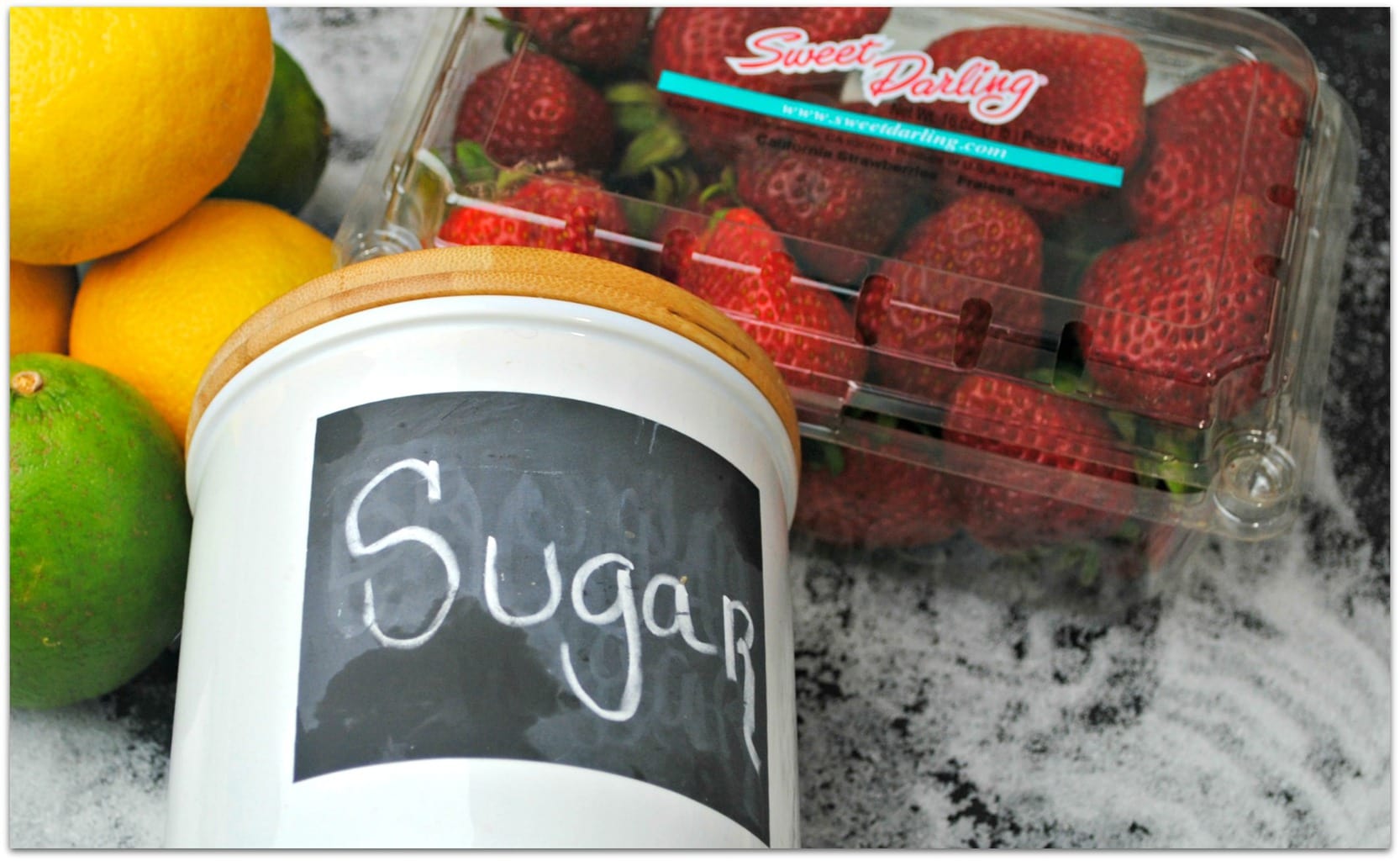 How to Make It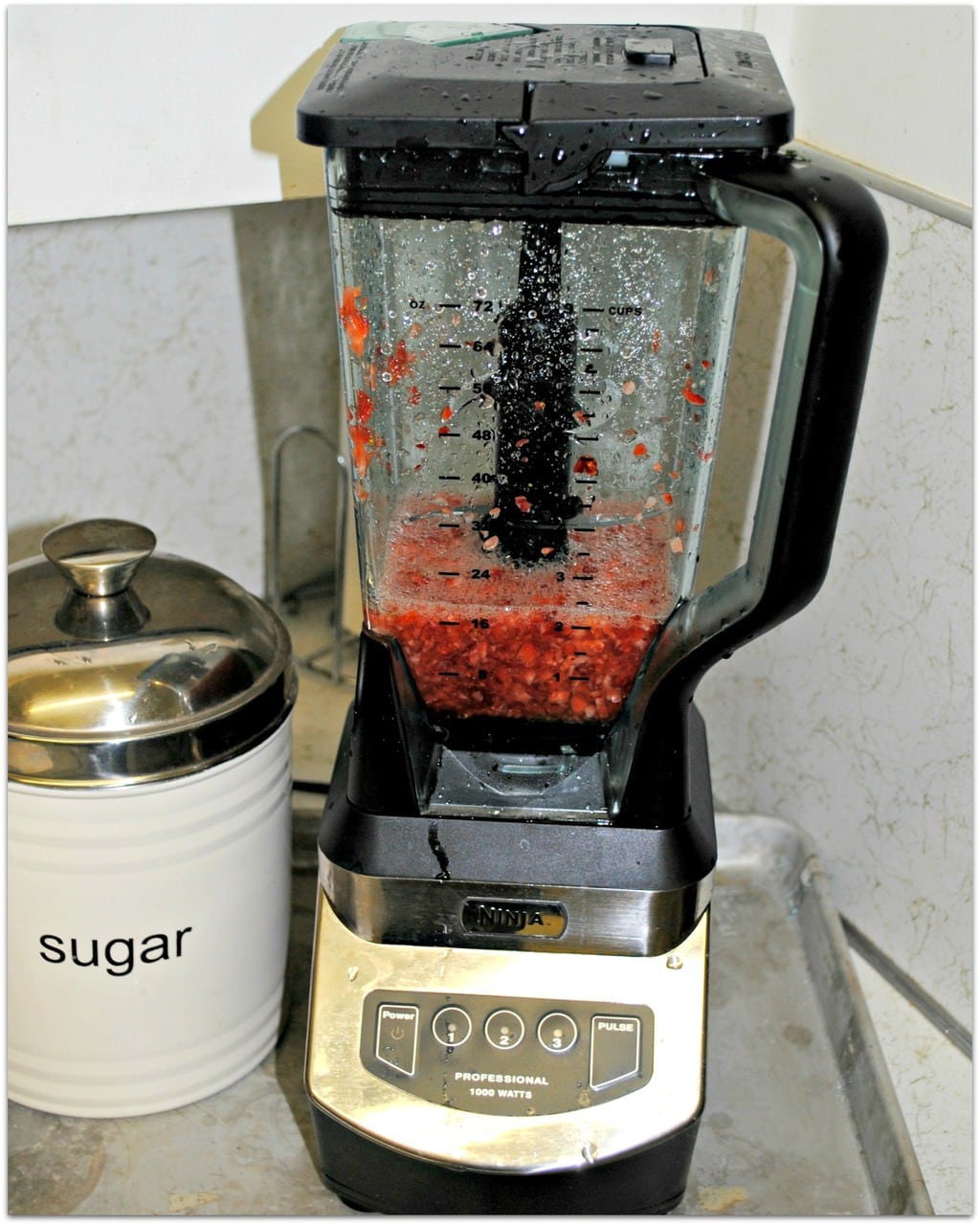 Wash and clean your strawberries and remove the stems and slice into quarters.
Place your strawberries into a blender.

Add ¼ cup of sugar, lime juice, lemon juice, ice, and the cold water to the blender.
Blend on high for about 30-40 seconds or until the ice is crushed and the strawberries are almost smooth.
Garnish with a lime and a fresh berry.
How easy is that? Enjoy!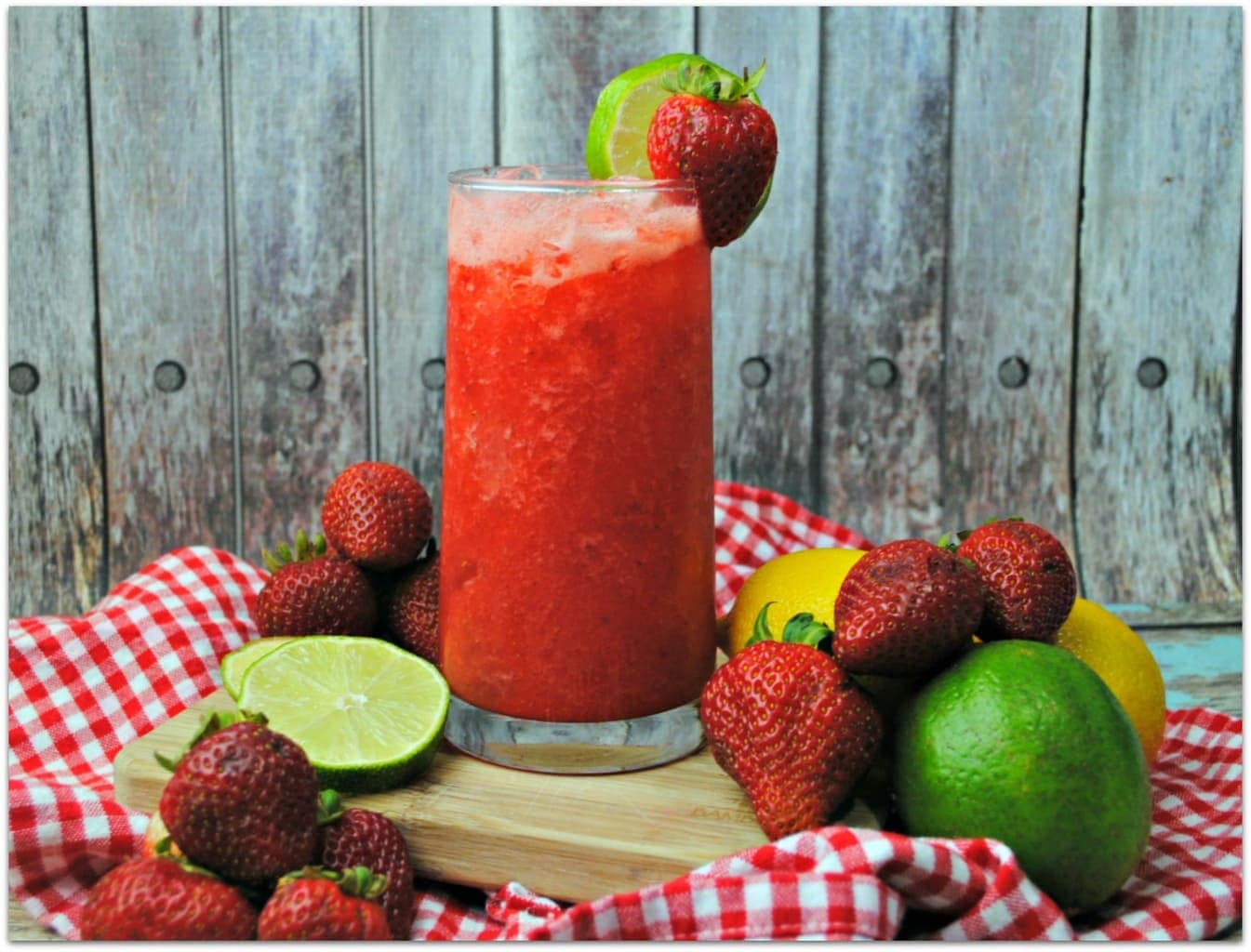 If you love strawberries like we do, you've got to check out this round-up of 15 Strawberry recipes.
Your family will also love these Strawberry Creamcheese Cupcakes and these Strawberries and Cream Cupcakes.
These delicious Strawberry Roll-Up Scones would be perfect with the Strawberry Aqua Fresca! It's a party in the making!
Are you looking forward to spring and summer? What have you missed the most? Share in the comments!
Love this post? Please pin on Pinterest so others can see it, too. Thanks so much for sharing!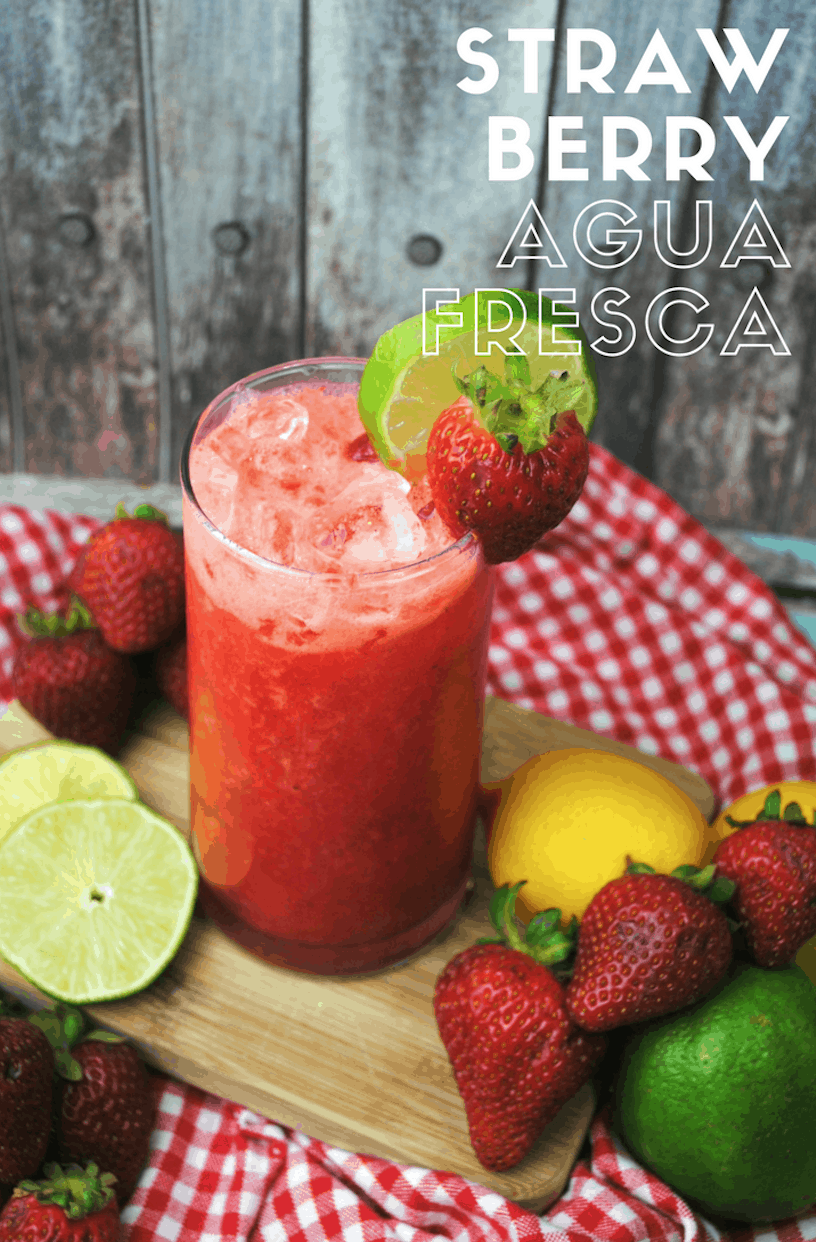 Red Velvet Cookie and Strawberry Parfait