It's so easy to take day trips from Seattle. I've only been to the city of Seattle twice, but looking at how much there is to see and do just outside the city makes me want to take a week to explore.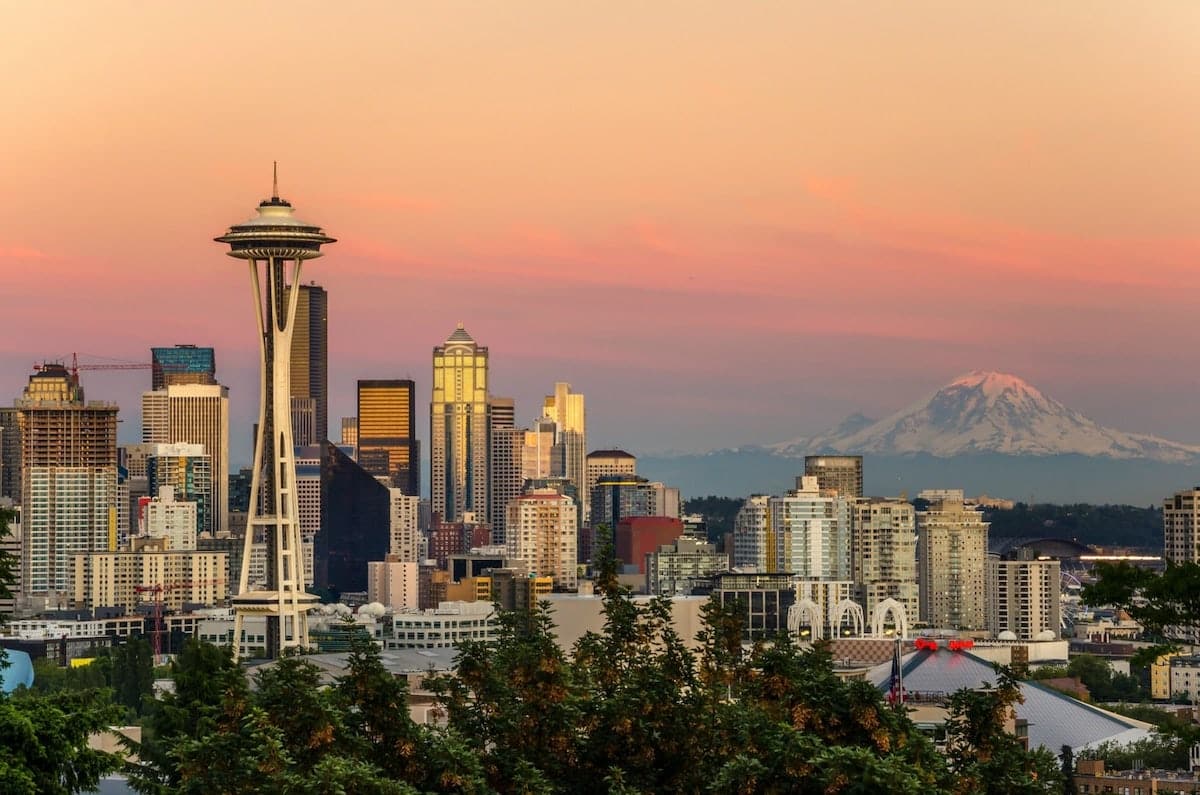 I was only in Seattle for a day, getting on and off an inaugural cruise with Norwegian. That ship would be going to Alaska in the future.
If you're thinking about that cruise, be sure to check the best time to cruise to Alaska before booking.
My husband's brother lived in Seattle for years and we only got out to see him once.
I'm kicking myself now as I was just there for the Norwegian Bliss Inaugural Cruise and I wish I had extended my stay.
If you live close enough to head there or have time when you're visiting the area, these day trips from Seattle will give you just enough of a break to refuel and recharge.
Getting away for the day or even the weekend can rejuvenate your body and mind. Take advantage of all there is to see in this area,  and turn each trip into a mini vacation!
Bellingham
This weekend getaway destination is full of activities. Take the family to a baseball game and watch the Bellingham Bells in action.
Spend a day exploring the 241-acre park, Whatcom Falls. You can view some pretty incredible waterfalls, go fishing, feed the ducks, hike, and picnic.
Bainbridge Island
Soak up the great outdoors with this weekend getaway. Go horseback riding, kayaking, bird watching, and boating.
This island is also full of gardens and parks to wander around. One of the most popular gardens to visit is the Bloedel Reserve. The lush green landscape is enough to take your breath away.
Fall City Area
A visit to Snoqualmie Falls will knock you off of your feet. The 270-foot waterfall is a mesmerizing place to visit.
You can take in this magnificent site from the observation deck from a trail that is easily accessible for everyone.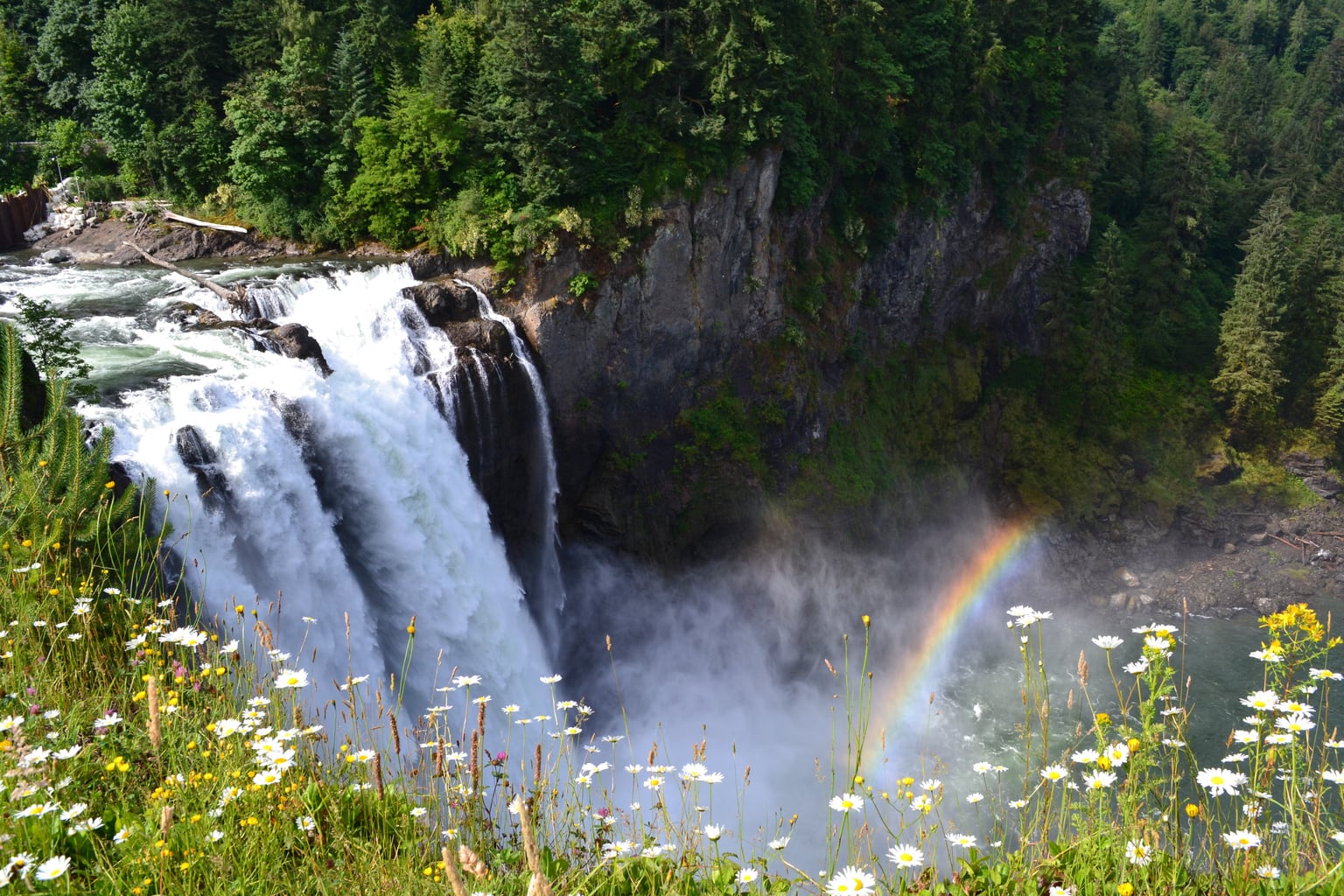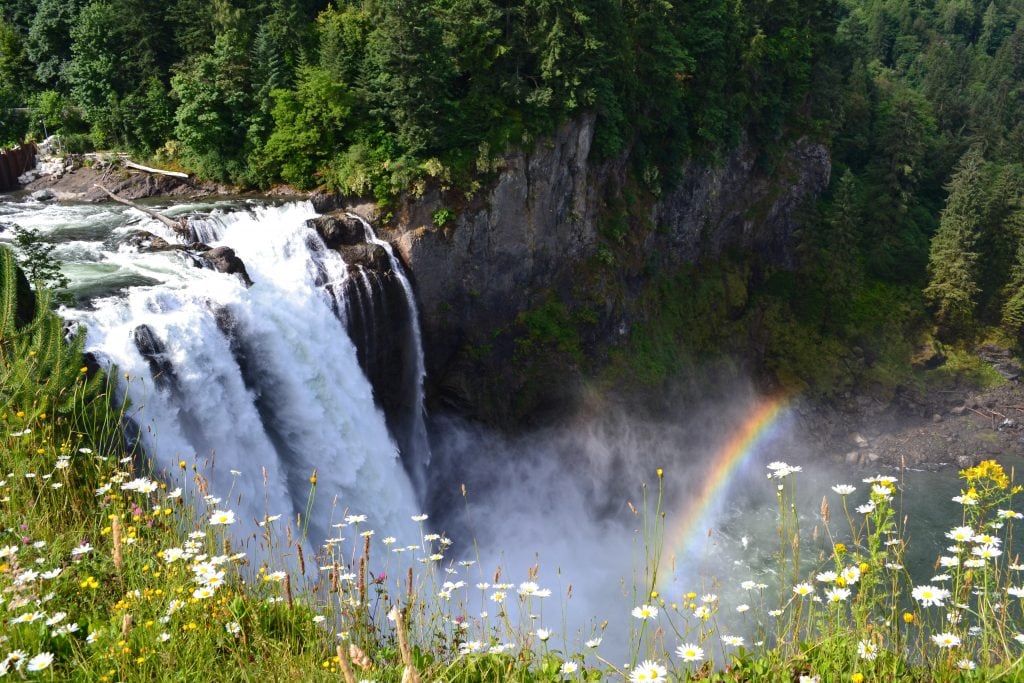 The Northwest Railway Museum is a great place to go for a ride on a train or you could walk around and learn all about trains and their history.
If lady luck has been on your side stop by and visit the closest casino to Seattle, the Snoqualmie Casino.
Mt. Ranier
Just two hours from downtown Seattle is the magnificent Mt. Ranier. If you have a car, it's an easy drive.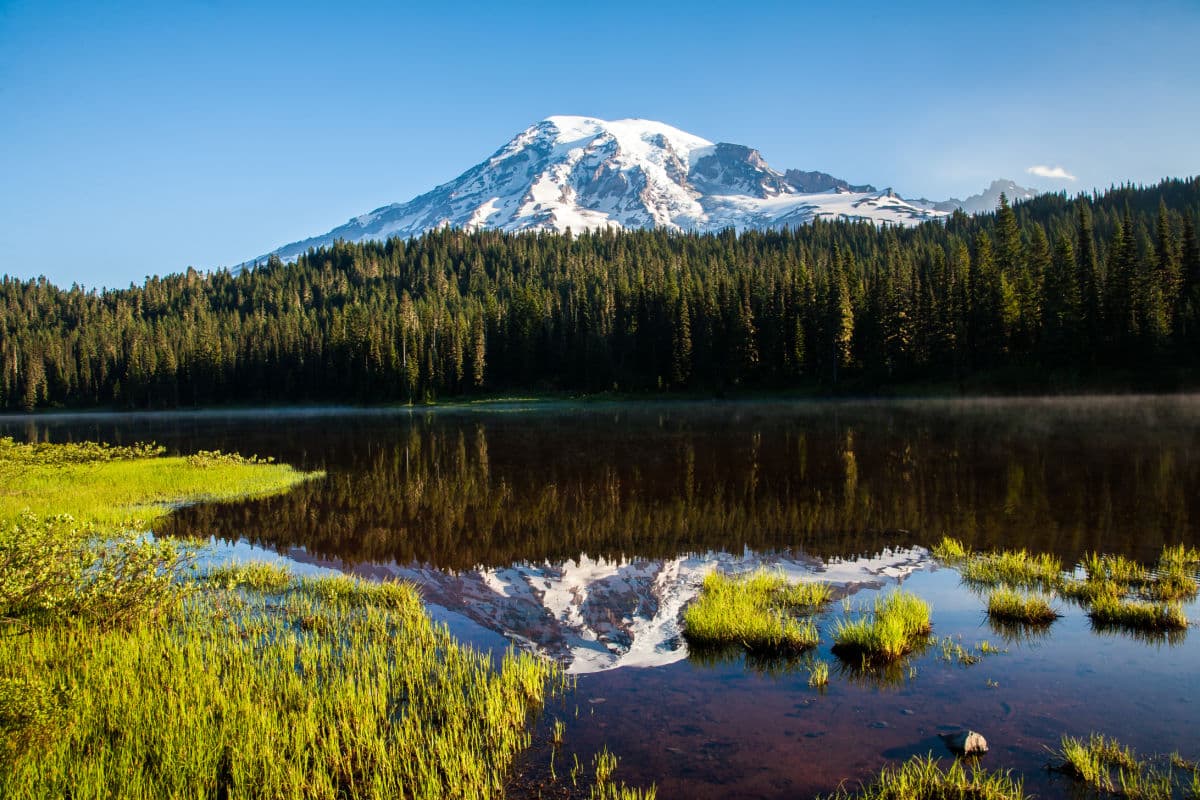 Mt. Ranier is an active volcano, and the most glaciated peak in the continuous United States. Be aware that, especially in busy summer months, there can be a long line to enter the National Park.
There are plenty of tours to book if you only have a short time and haven't rented a car. Tours are a great way to learn more about a destination, too.
Within the National Park, the most popular area to visit is Paradise. With waterfall, lakes, and lots of hiking trail options, be sure to plan to visit this gorgeous area.
Friday Harbor
Friday Harbor is located in the San Juan Islands, so it's a little more difficult as you'll have to take a ferry. Make the trip as it's so worth it.
Catch a free play at Island Stage Left. Go beachcombing at one of several beaches.
Stroll around town to discover all of the stores and restaurants. You can even book a seaplane to view the islands from the sky.
Or go for a drive to catch a glimpse of all the wildlife that roams the area.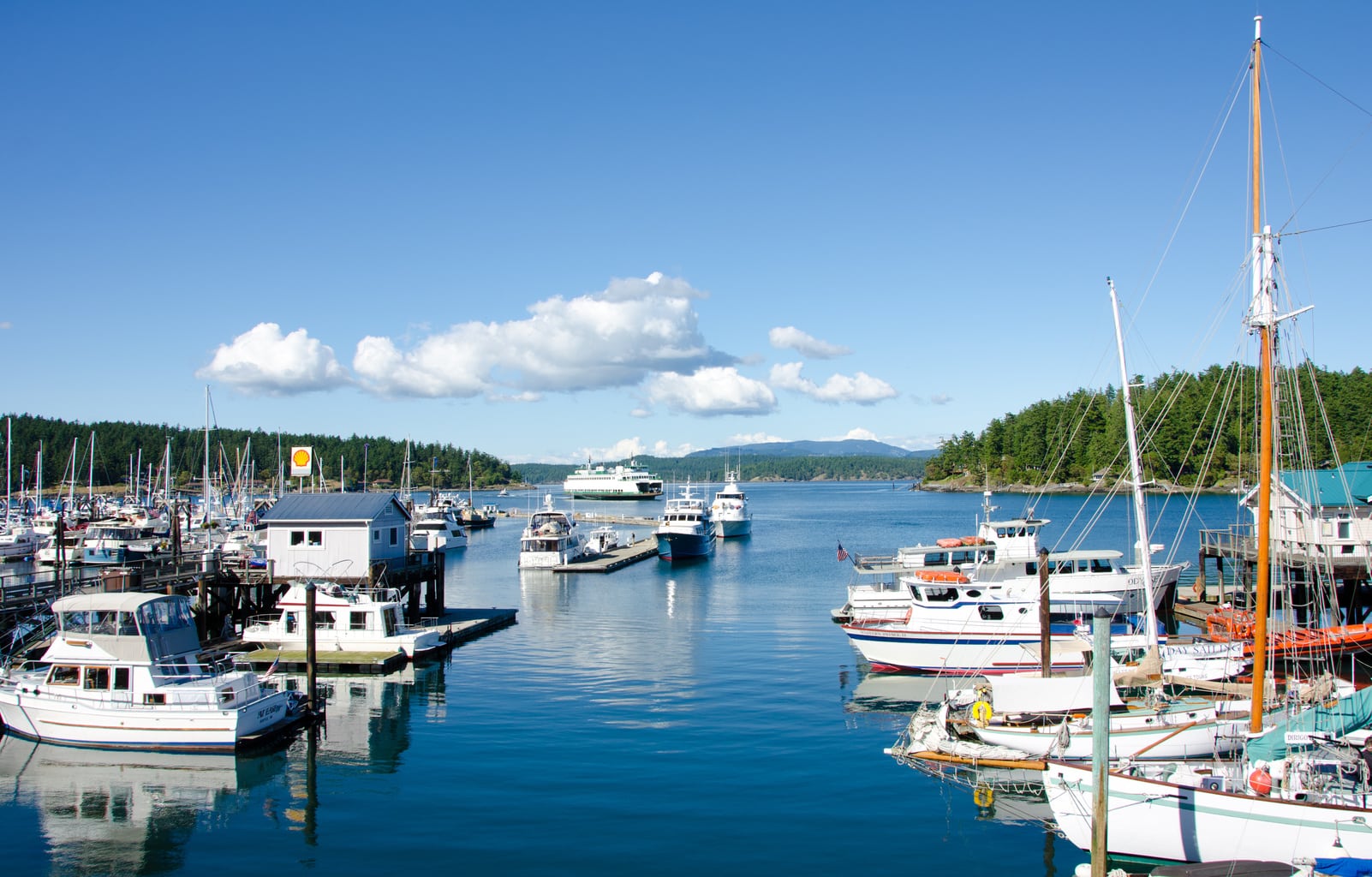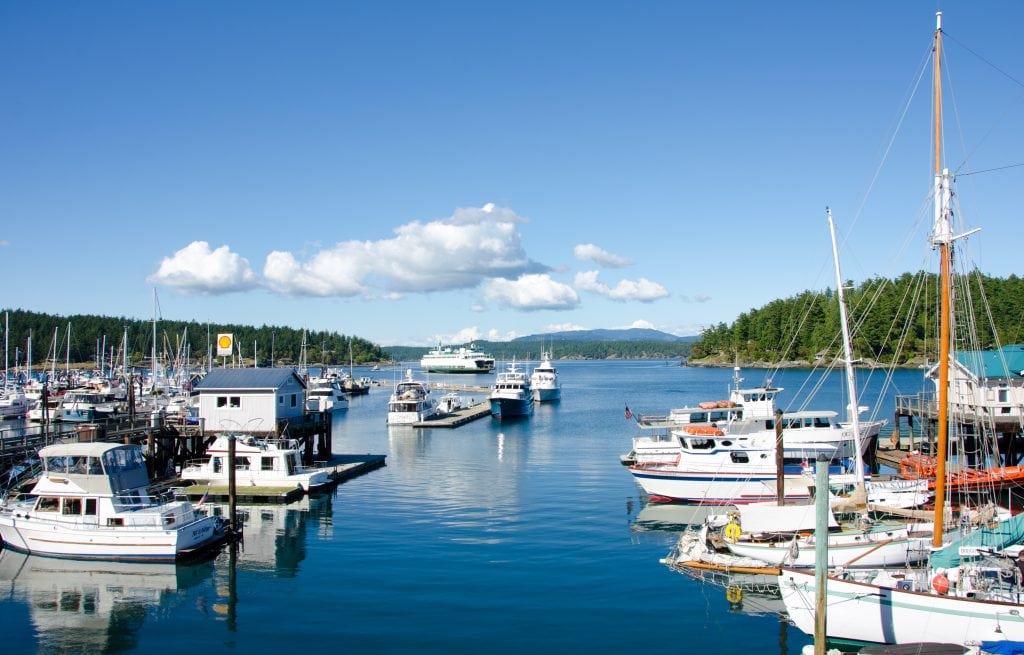 Friday Harbor is also home to the San Juan Islands Sculpture Park where you can walk around 20 acres that are strewn with sculptures and soak up the sun.
You can also pack a picnic and visit Whale Park where you may catch a glimpse of whales. How cool is that?
Ashford
Located at the base of Mt. Rainier, this hidden town is a great place to get lost among the towering trees.
Visit Mineral Lake where the fishing is wonderful or go for a hike on over 300 miles of hiking trails. This is a beautiful part of the country.
Hikers should consider Skyline Trail Mt Rainier. This is a great way to see this beautiful mountain up close. Note that this is a moderate hike, so hikers should have at least a little bit of experience.
Stay Local
If you are having a hard time choosing a weekend getaway, stay local.
Seattle has some great places to visit and relax. Book a weekend stay at the adorable Chelsea Station Inn or MarQueen Hotel.
Order room service, go to a movie, visit Pike Place Market, or just go for a walk around the city. You could also visit one of the many museums, art galleries, or just go shopping.
Locations for weekend getaways near Seattle are in abundance. It's a great excuse to get out and explore. What are your favorite day trips from Seattle?