Looking for things to do in Lima Peru? I have ideas for you!
If you're visiting Peru, you will probably fly into Lima. The key is to spend at least a few days there, preferably in the beginning of your trip so you can relax before acclimating to the higher elevations you'll find in Cusco and Machu Picchu.
Lima is an absolutely stunning city! As you plan your trip, here are 10 things to do in Lima Peru - that you won't want to miss!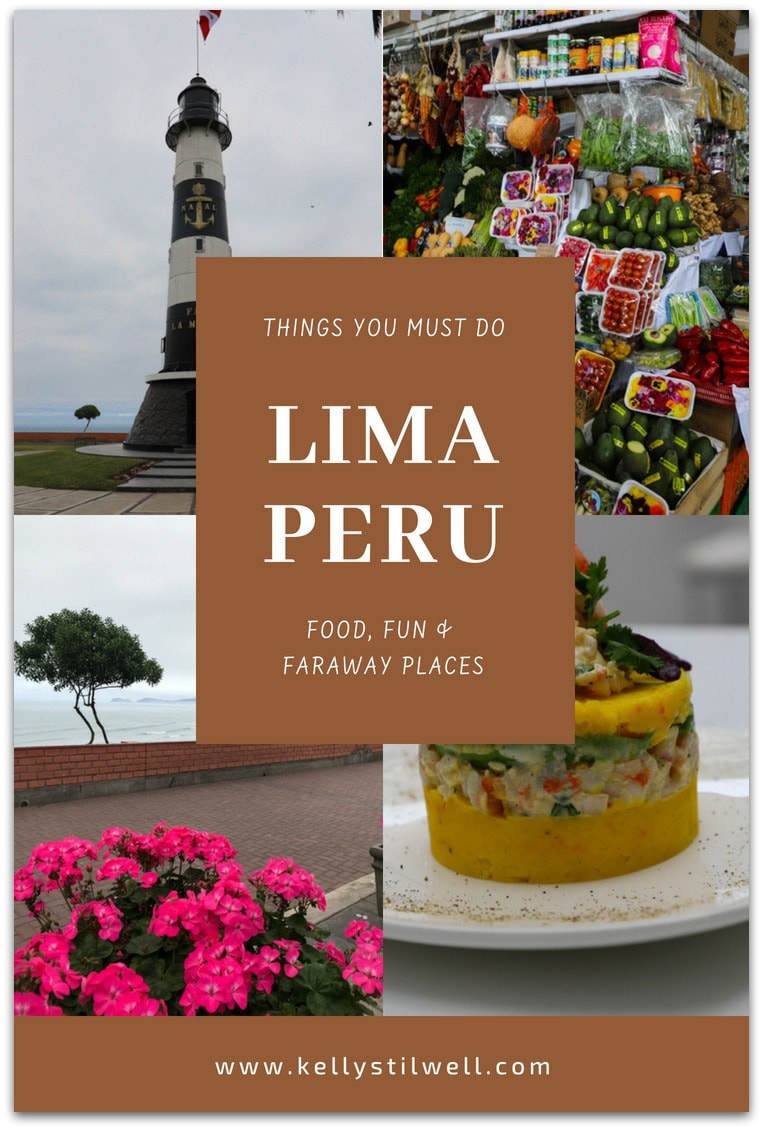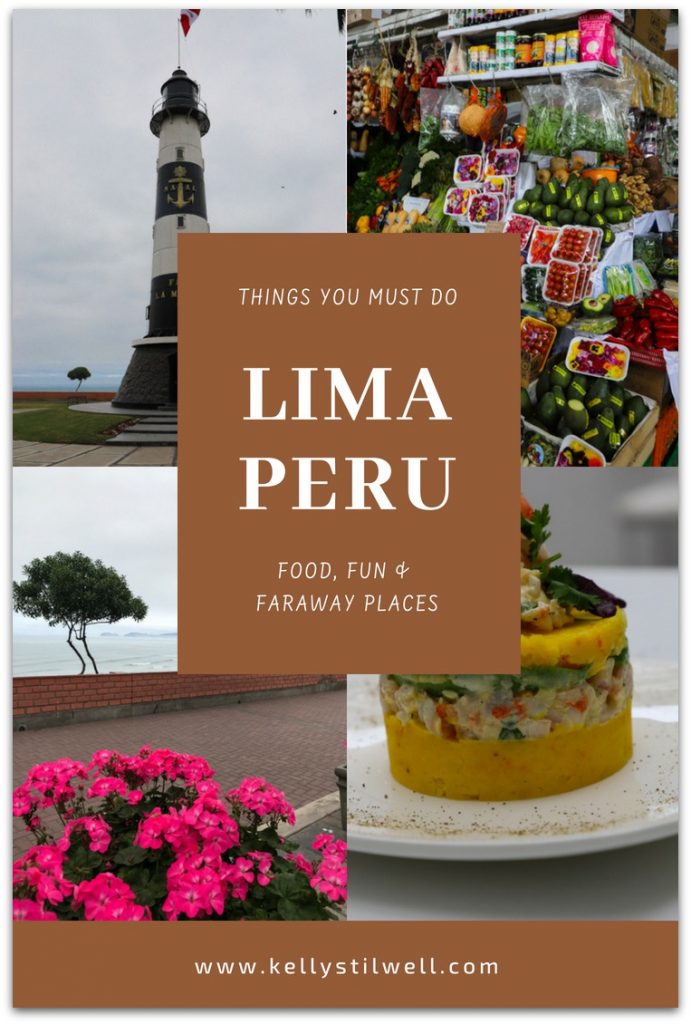 10 Things To Do in Lima Peru
Lima Peru is incredibly picturesque. From the breathtaking coastline to the awe-inspiring live shows, this is one place that should definitely be on your bucket list.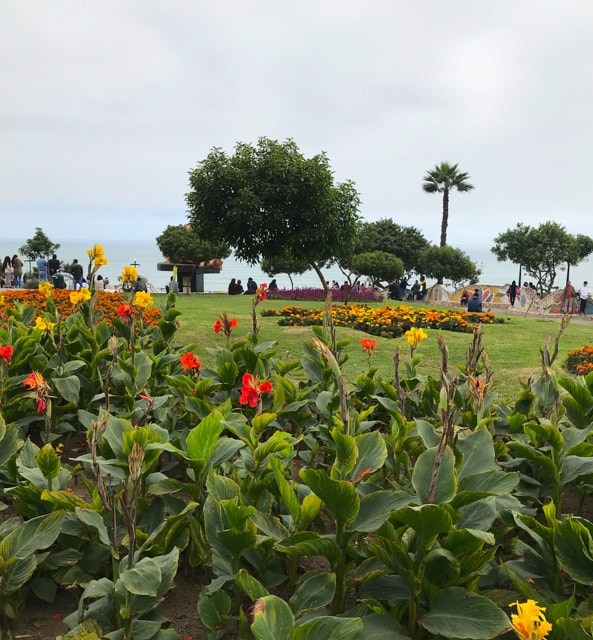 Visit Love Park (Parque del Amor)
Along Lima's coastal strip is one of the most scenic parks - Love Park, or Parque del Amor. This park has some of the best views of the coast and it also features flowerbeds, mosaics, and a giant embracing couple named El Beso (the kiss), sculpted by Victor Delfin.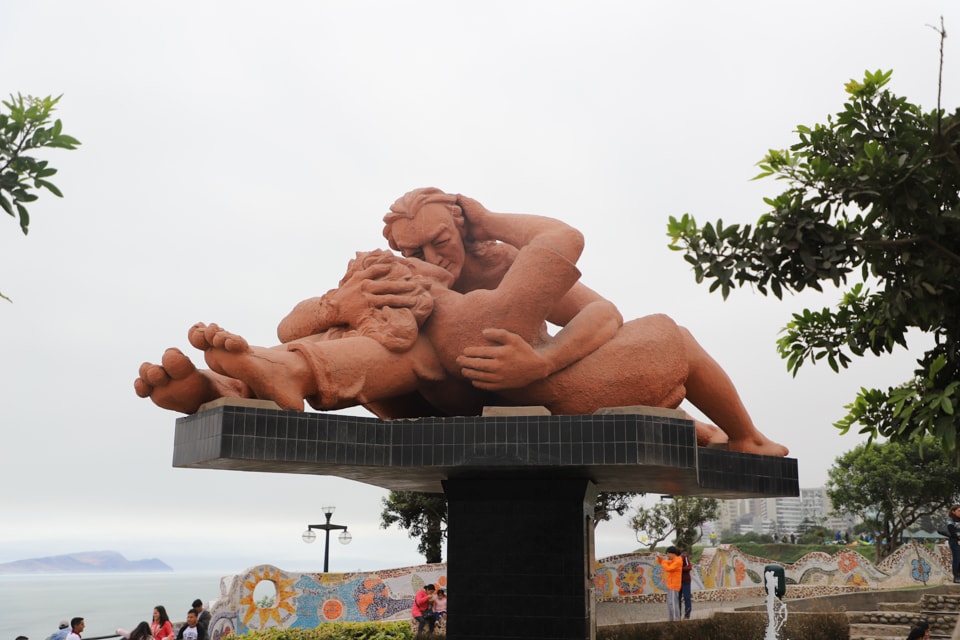 When you visit Love Park, stroll the grounds and enjoy the views.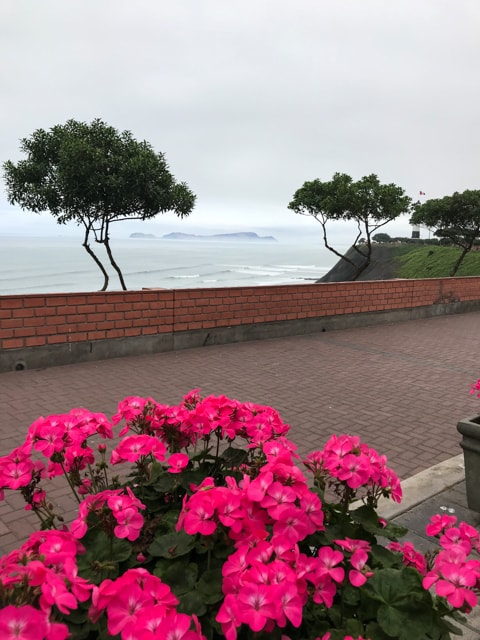 This is the perfect place for a picnic or to just relax and let your mind inhale the beauty around you. I was there in July and the flowers were just gorgeous.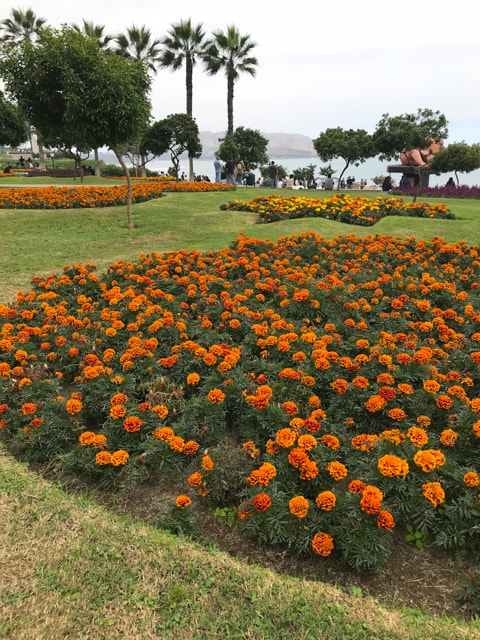 Say hello to all the dogs! There were SO many dogs at Love Park, but these four, they stole everyone's heart! They were also perfectly behaved, even posing for me.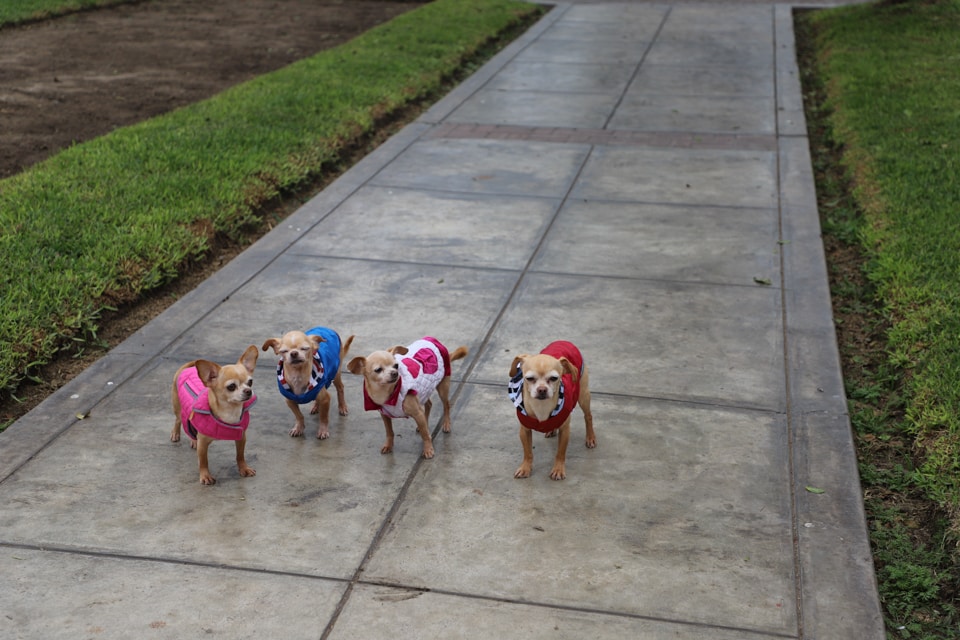 Visit The Lighthouse At Parque del Amor
While you are at the Park of Love, take some time to visit the lighthouse. It faces the west so you'll grab some absolutely amazing photos at sunset.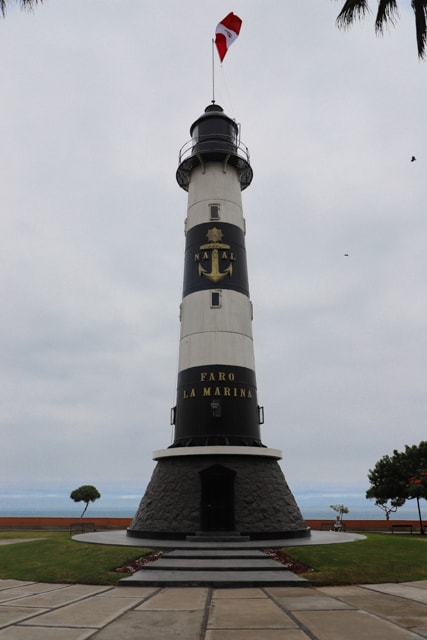 The lighthouse sets a peaceful and romantic tone, so make it your last stop when you go to the park.
Shopping At the Market
You simply cannot visit Lima without visiting the market. This is one of the best cultural experiences. The bright colors of the wares, the loud voices shouting on top of one another, and the amalgamation of smells all blend together to awaken your mind. The sights, the aromas, the flavors! And yes, there are tasting opportunities!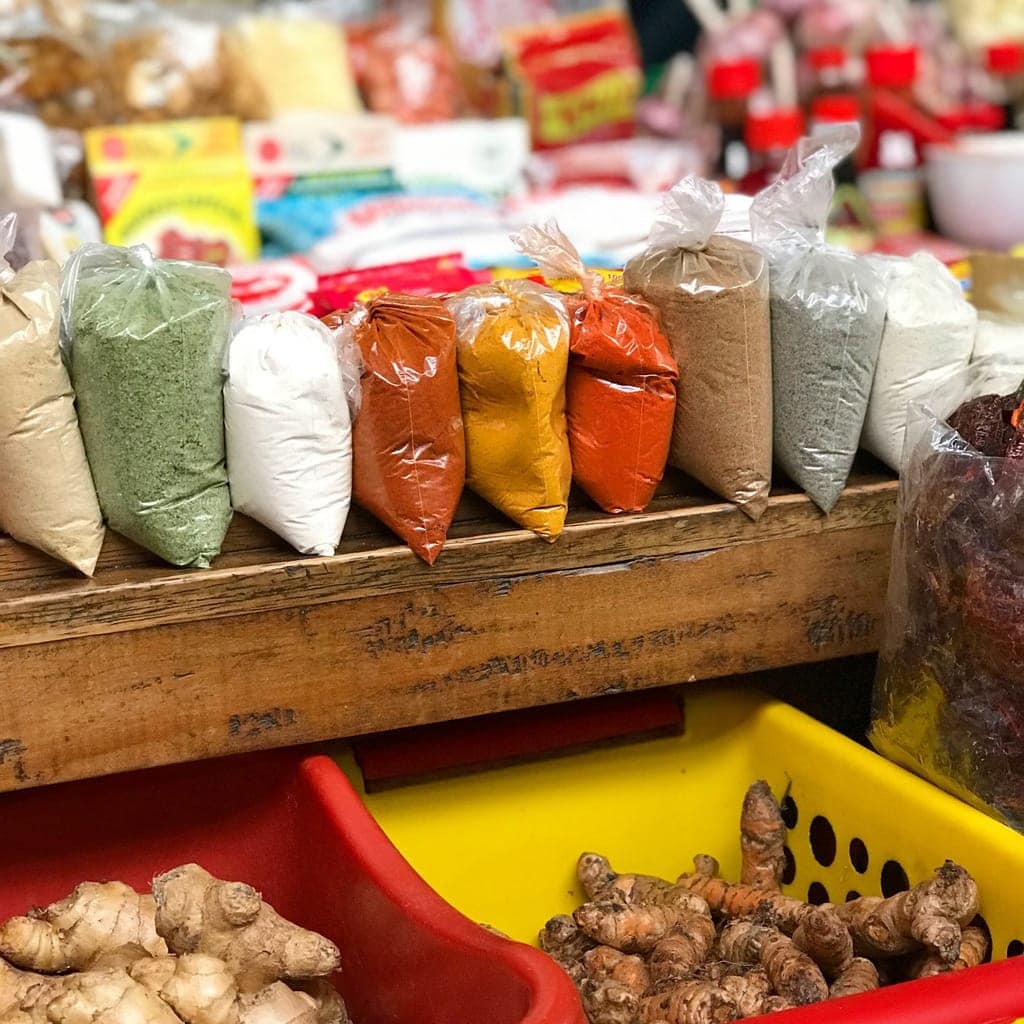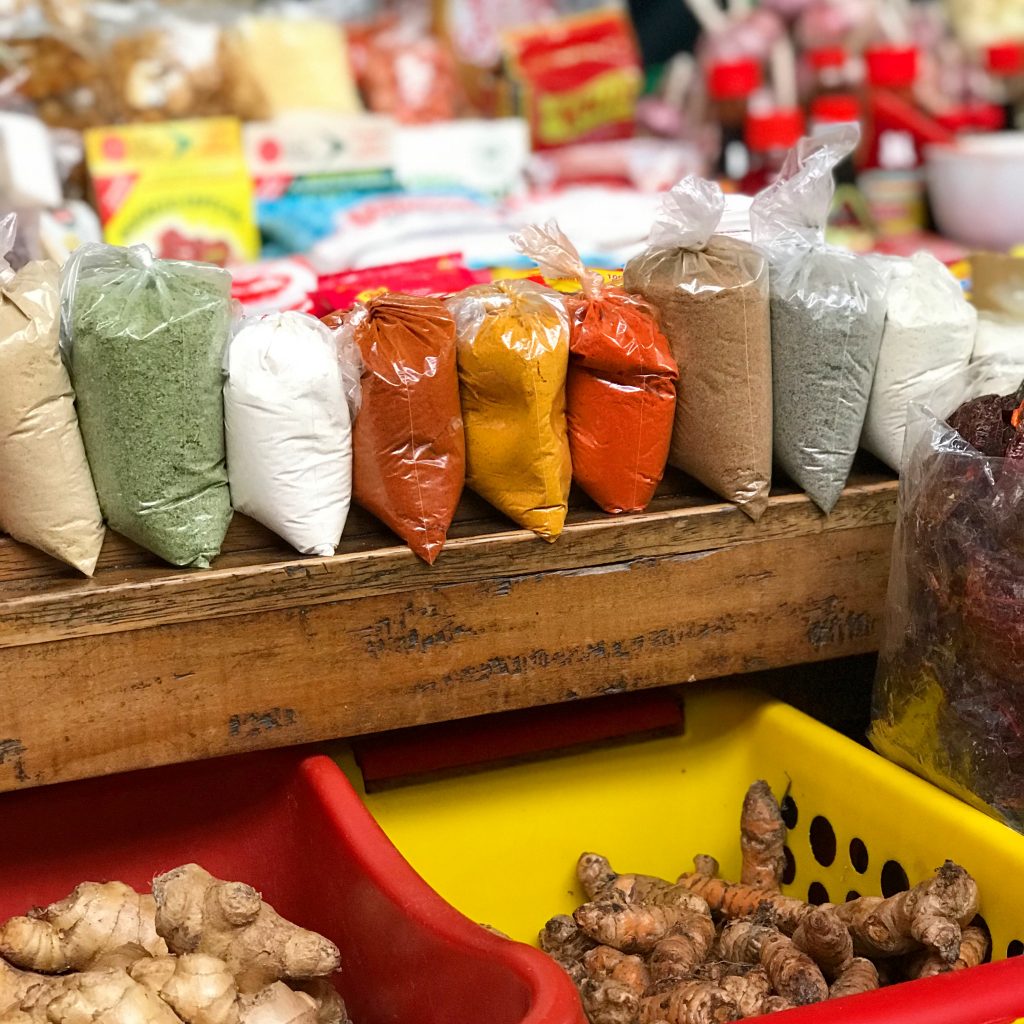 I wanted to buy another suitcase just so I could take things home!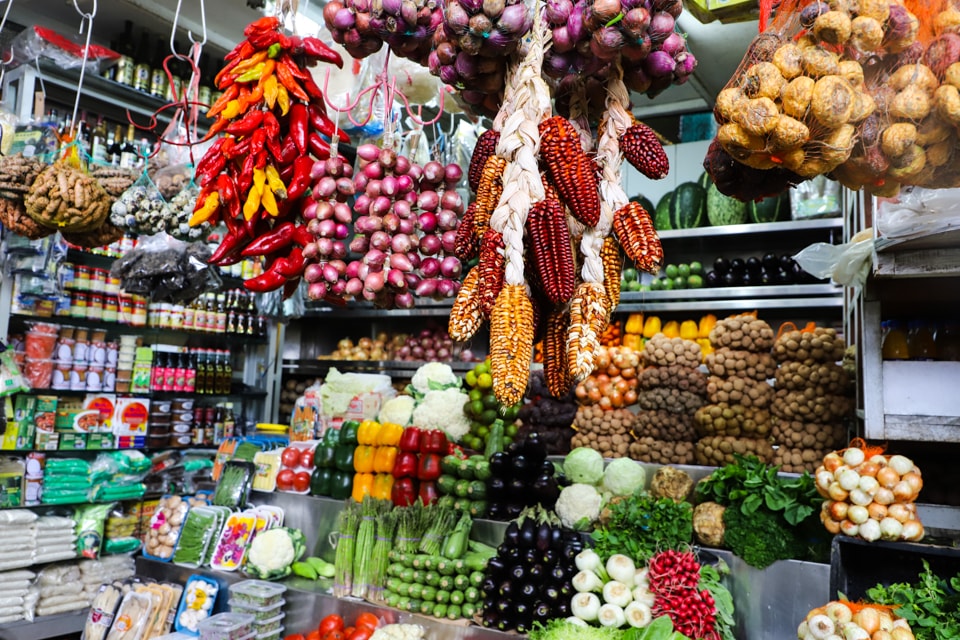 Walk past the stands and feel the pulsating energy from the crowds as they all haggle and barter with one another. This is the perfect place to purchase souvenirs or buy some spices to try to create a few Peruvian recipes once you're home.
Take A Food Tour with Best Bite Peru
On the Best Bite Peru tour, you will begin at the market. If you want to do more than taste the local food - if you are hoping to immerse yourself in a complete foodie experience - then this is the tour for you, and a great way to see the market with a guide, too. There definitely was a bit of a language barrier at the market, and I was so glad to have Emma, my tour guide, to translate.
Best Bite Peru has an interesting story. The owner, Ruben Diaz, spent eight years as a guide for G Adventures, the tour company I went with to Peru. Bruce Poon Tip, the founder of G Adventures, announced a new program where they would provide CEOs (Chief Experience Officers/tour leaders) with low-interest loans to start their own business.
This is one of the many ways G Adventures invests in the communities they visit on tours, as well as in their employees. If a G Adventures guide has big goals and is willing to work hard, G Adventures wants to help make that happen!
Now travelers around the world can experience the culinary aspect of Lima through Best Bite Peru! How amazing is that? There are currently three tours, but Ruben tells me there are more in the works.
Cooking Class
In the Best Bite Peru Cooking class, the market tour is part of the experience. This was an amazing day for me as I love food!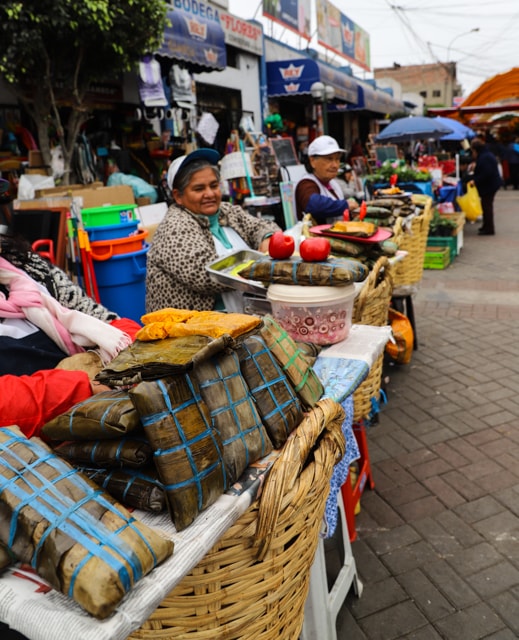 My guide Emma was so wonderful, and again, I was thrilled to have someone give me a tour. Emma told me weekends are best for the market, so I was lucky to be there on a Sunday!
She also explained as we walked, that Lima is divided into 35 districts. The Metropolitano Transportation gets people back and forth between the north and south, and it's only 2.50 soles (less than $1.00 US!) and only takes 30 minutes - it's very fast! I was wishing I had more time to explore.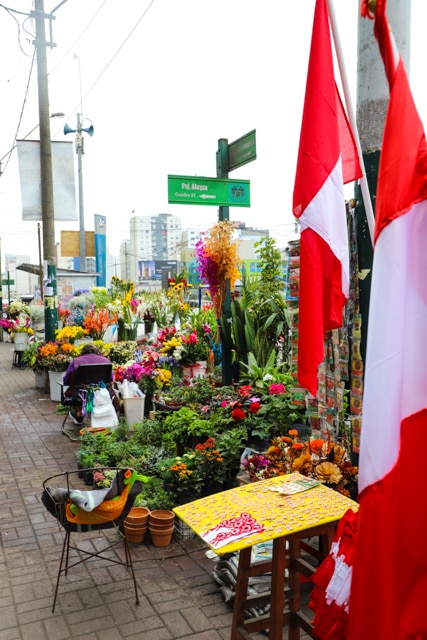 After the tour of the market, we went to Mita Restaurant & Lounge, a Peruvian restaurant located at Calle Grimaldo del Solar 150 in the Miraflores District.
Emma had purchased the items we would need for the cooking class, so everything was really fresh. It was a true Peruvian experience! We first made traditional cocktails with Pisco Peruvian alcohol. The most popular drink in Peru is the Pisco Sour, and it's quite delicious!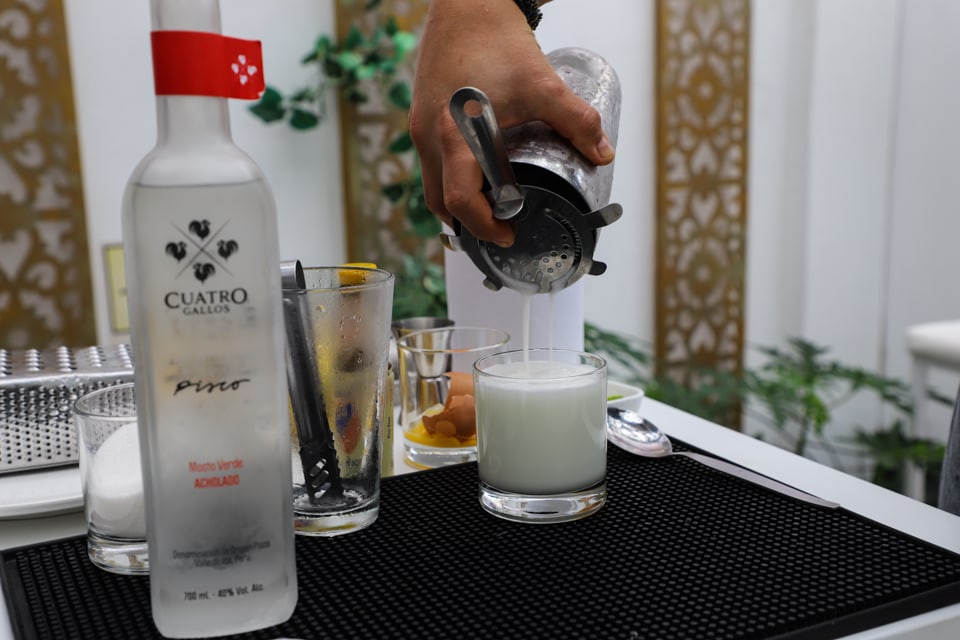 After making (and sampling) the cocktails, we made ceviche, which was heavenly!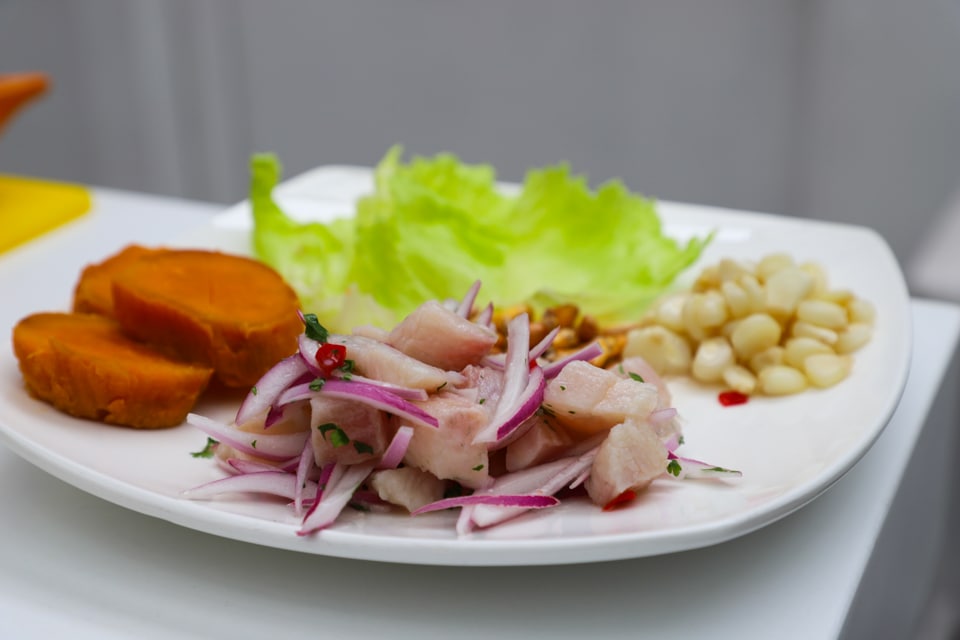 Next, we prepared a traditional dish called Causa, which I am so in love with. I love cooking classes because I can easily make the dish once I'm home! My family enjoyed this Shrimp Causa and it's so easy to make!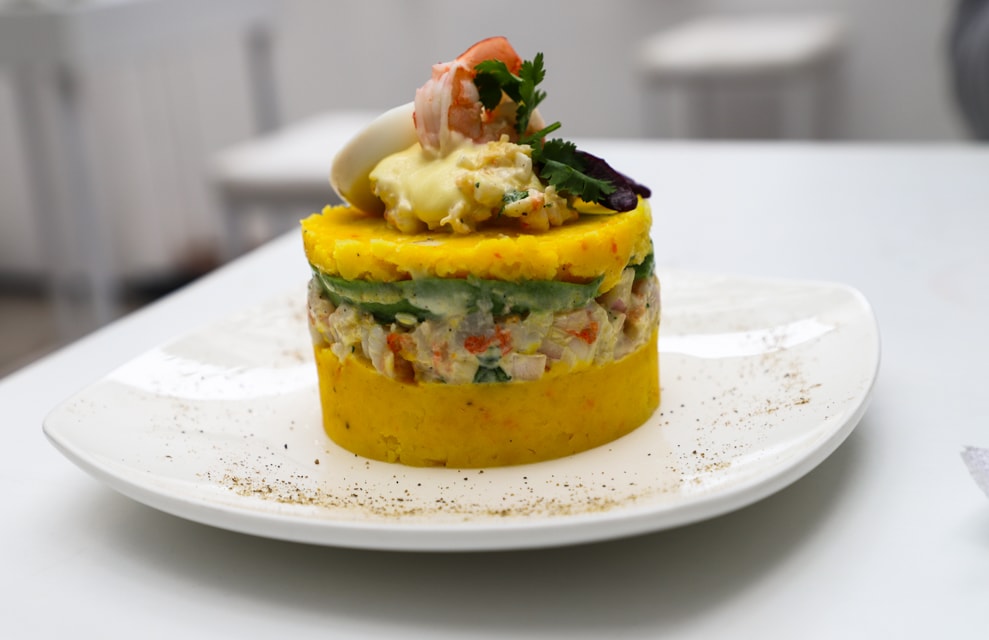 I can't recommend this tour highly enough. It was an absolute blast and I wish I had plans to go back to Peru just so I could go on more Best Bite Food Tours!
Speaking of eating, I know this sounds crazy, but I had one of the best burgers in my life in Lima Peru! It was at the lounge in the Antigua Miraflores Hotel, where I stayed in Lima. I loved that the hotel was so convenient, too. And yes, I ordered those fries more than once while staying there, too!

Eat Dessert
Another way to truly immerse yourself in the culture and life of Lima Peru is to enjoy the sugary confections. Dessert is another thing they do really well in Lima!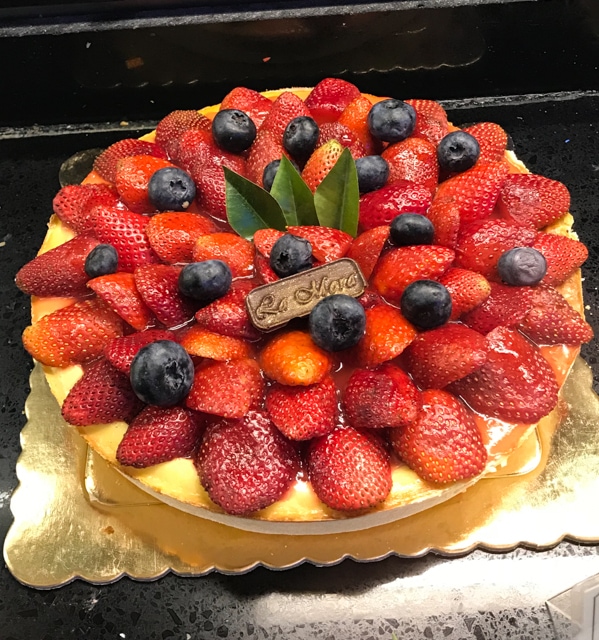 Everywhere you go you will see bakeries with delicious treats displayed in a dessert case. This was an outdoor cafe right at the edge of Love Park.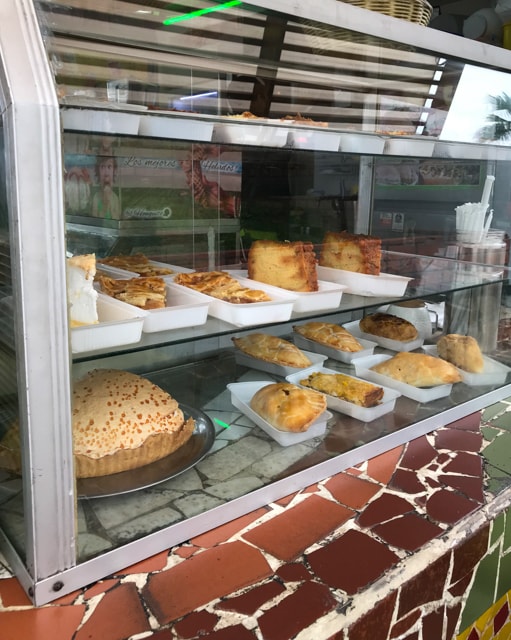 I recommend trying them all!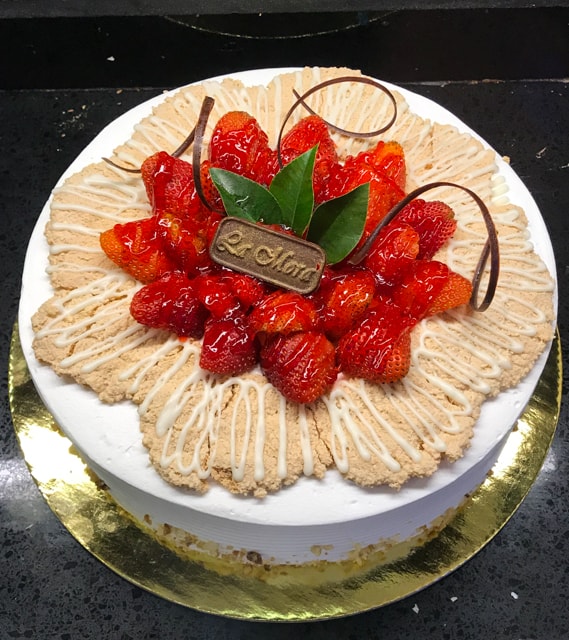 Visit Museums
According to my research, there are over 50 museums in Lima, and, unfortunately, I did not make it to even one. There is a Naval Museum, The Park of the Imagination (Lima Science Center), numerous art museums, and even more history museums. More reason to go back one day!
I will say that a few people in our group went to the Museum and Catacombs of Lima and said it was incredible. They told me about the painting of the Last Supper, painted in the 17th century by Belgian artist Diego de la Puente, which shows a guinea pig as a main dish. I'd love to see that!
They also shared that you can see the catacombs, a series of underground vaults serving as a burial ground for fraternities and brotherhoods until the 19th century. The library has volumes from the 15th to 18th century. If I get back to Lima, this will be at the top of my list.
Go Paragliding
Don't let a fear of heights stop you from paragliding - it is an experience you'll never forget. Grab a way of securing your camera so you can record the entire thing from start to finish.
You'll find PeruFly Paragliding near Love Park. Even if you decide it isn't for you, it's so much fun to watch. If you do plan to paraglide, whether on your own or tandem, make sure you arrive early as the line gets longer as the day goes on.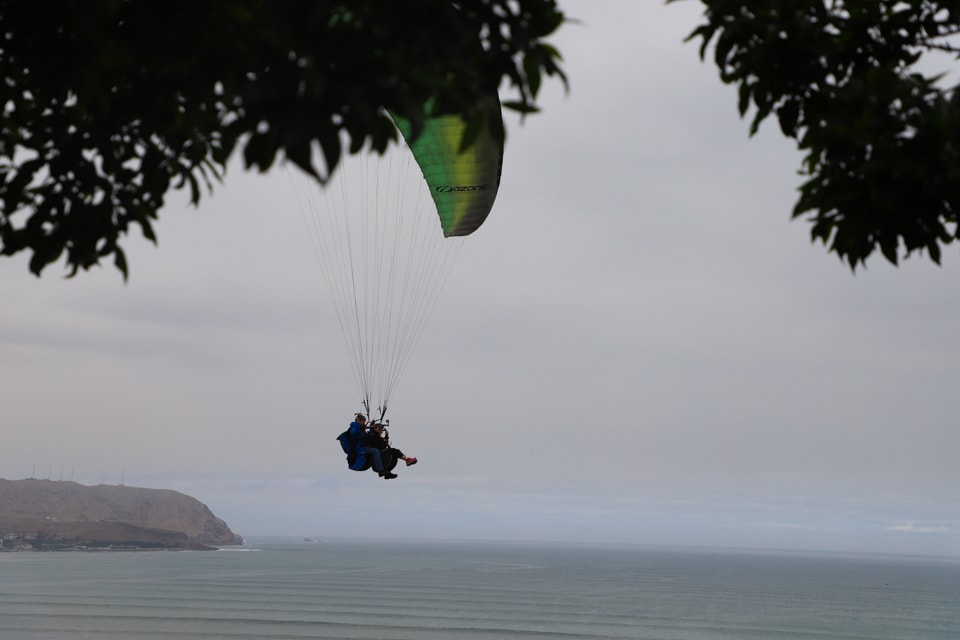 Take the Aerobics Class on Sunday Mornings
I was told the mayor pays for this class because he wants people to have a day of fun and relaxation. Anyone can jump in. I could not stop watching. It looked like so much fun!
Walk Along The Coastline
Since the coast overlooks the west, you'll be able to catch one of the best sunsets you'll ever see. Save some time after dinner to take in the coastline. It is stunning. Just relax and listen to the waves.
I would have loved to have had more time in Lima. I did get to drive along the coast on the way to and from the airport!
Go Surfing
Turn on some Beach Boys and grab your surfboard! The waves off the coast of Lima are unlike any other. Even novices can enjoy surfing, so don't be too afraid to try. A rush of happiness and confidence will fill your soul when you catch your first successful wave!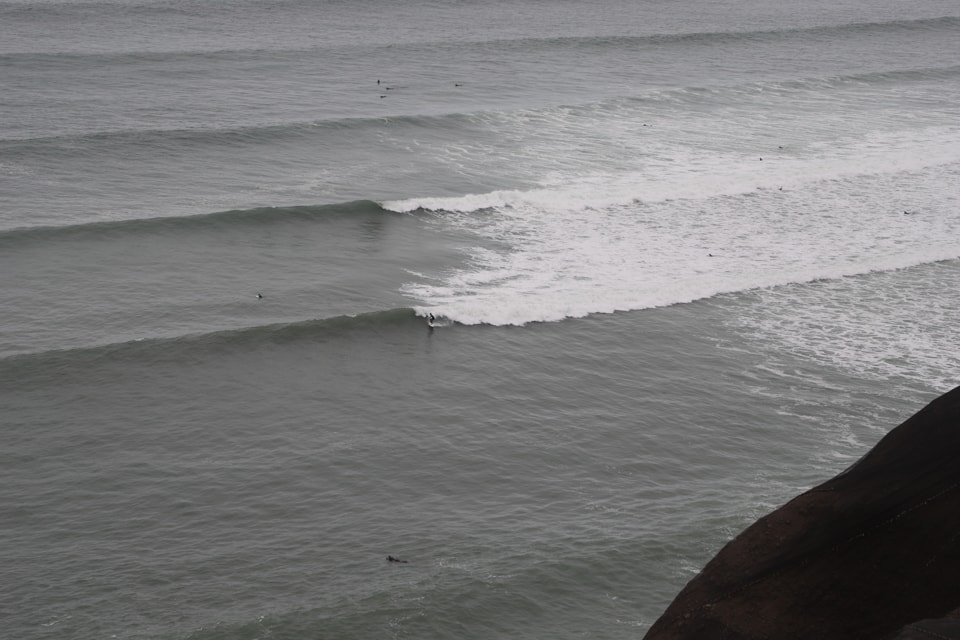 Watch the Magic Water Circuit Light Show
The Magic Water Circuit Light Show holds the Guinness Book of World Records' winner for the world's largest water fountain complex in a public park. Though I wasn't able to attend, I heard it was amazing! This was one of the excursions G Adventures recommended.
As you walk around the night sky is illuminated with movement. The sound of fountains is peaceful and the colors so serene. Try to capture them on film - it's a memory you will treasure for years to come. And it is a sight you can only behold in Lima Peru!
You Really Must Travel to Lima Peru
Lima Peru is one of the most amazing places in the world to visit. The food, the shopping, the history, the culture and the magnificent coast all combine to make an incredible and unforgettable vacation. Enjoy at least one - if not all - of these 10 fantastic things to do in Lima Peru.
If you're planning to visit the Ruins, you'll want to know the best time to visit Machu Picchu. Timing is everything!
Is Lima Peru on your bucket list? It should be! G Adventures can help make it happen. Check out their many tours and start planning your trip now.
Love this post? Pin it to Pinterest! Are you following me there?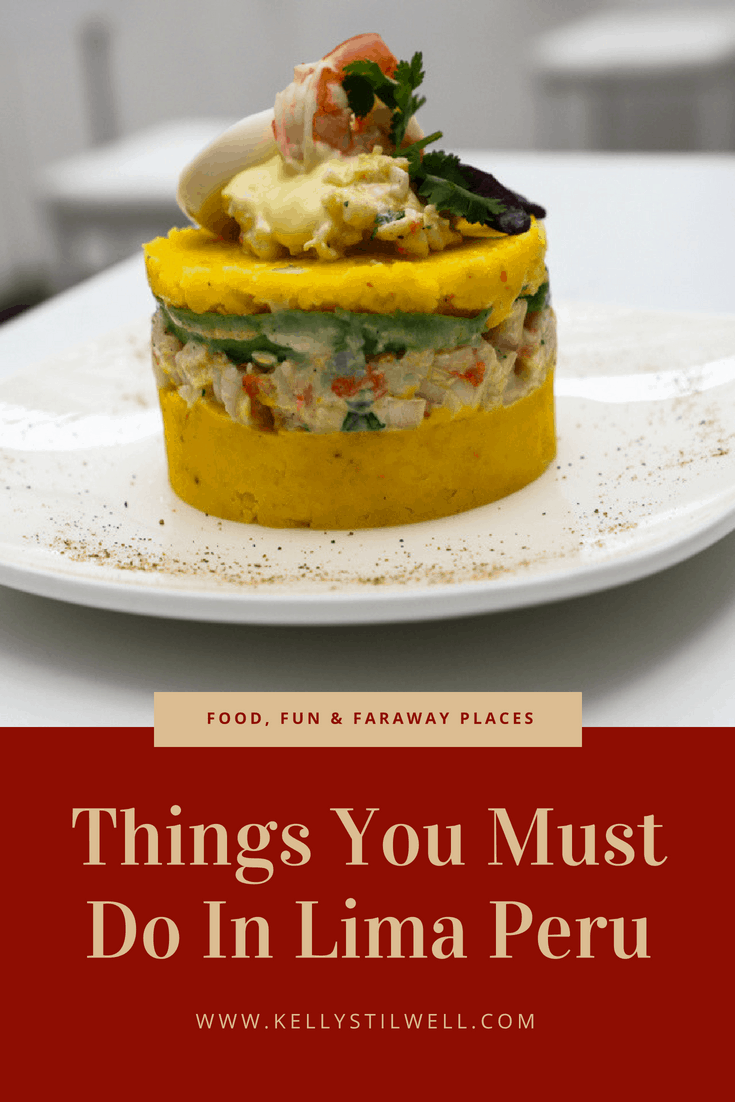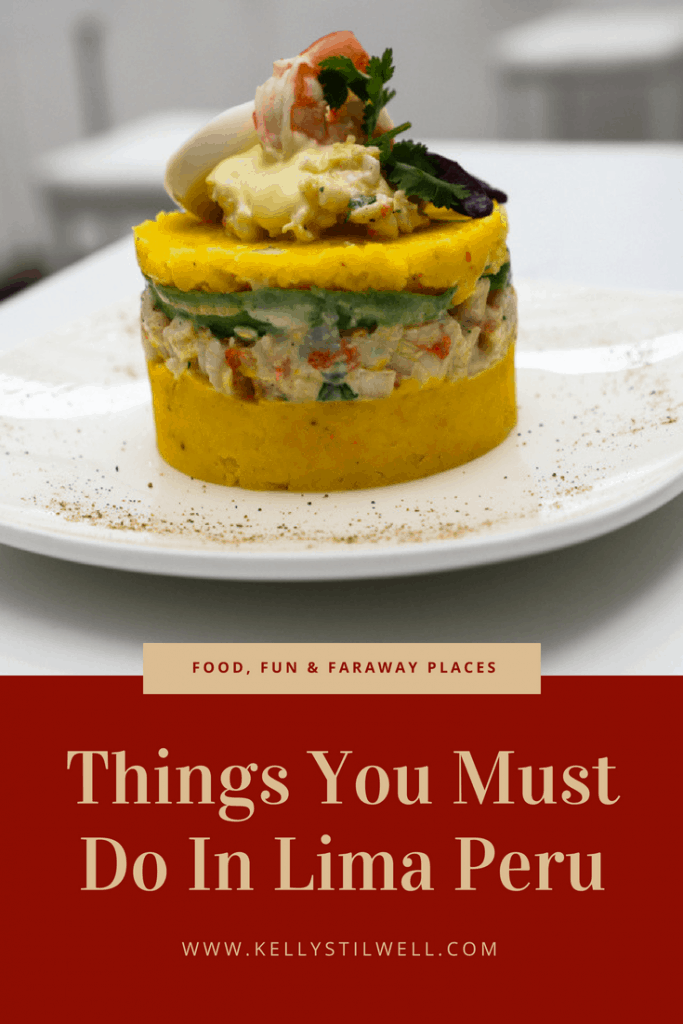 This post was written in partnership with G Adventures and contains affiliate links, meaning I may receive a small commission at no extra cost to you. Please let me know if you have questions about this trip and I'll be happy to answer them or connect you with a G Adventures rep.