Many people assume that truly exotic tropical escapes must first involve a long, boring flight. What people forget is that we have one of the most tropical places in the entire world within our grasp.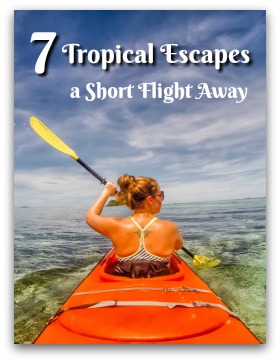 The Caribbean is one of the most sought-after getaway destinations by both Americans and foreigners alike. It's not uncommon to visit the Caribbean islands and meet people from all over the world.
These destinations are easy to reach from the USA, are accessible on non-stop flights and are all less than a 5 hour flight from Minneapolis.
I use Minnesota as a reference for two reasons, one because I am from Wisconsin and this is our main hub for flying, and two, it's in the central part of the states so it makes for good reference.
No matter where you fly from in the states, you can leave home in the morning and be basking in the tropical heat with palm trees swaying above you before dinnertime.
There are more than 7,000 islands in the Caribbean, so you really have your pick if you don't want to take a long flight to a place like the Maldives, Philippines or Seychelles.
After 15 years of traveling the world, I can say that the Caribbean really does stack up as a tropical destination.
Lucky for you, it's right in your backyard. Your options are endless but these are 7 of my favorite tropical getaways that only require a short flight from the USA.
7 Easy to Reach Tropical Escapes
Mexico
If it's white-sand beaches, turquoise blue waters and lush jungles that you seek, then Mexico's Yucatan is just what the doctor ordered.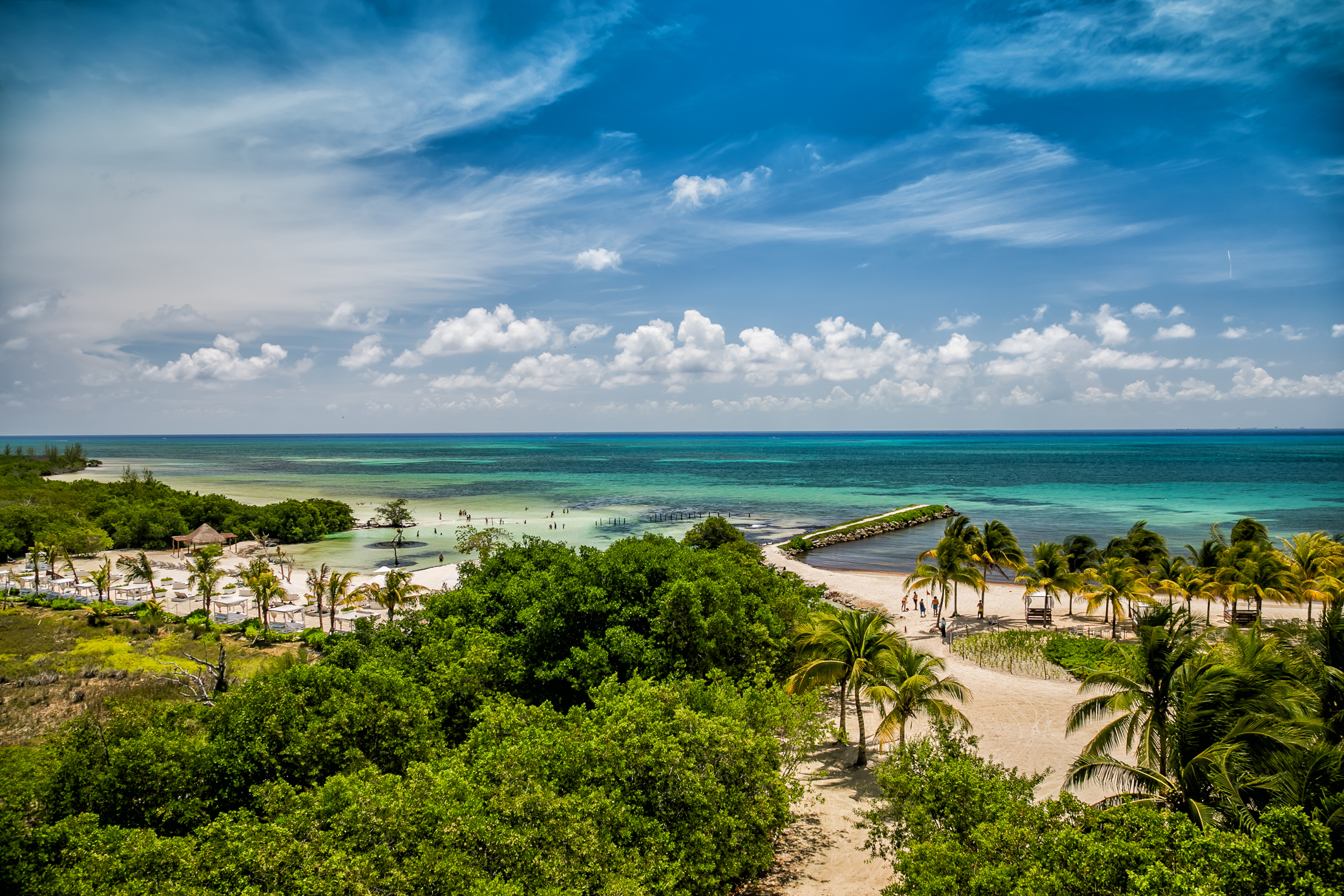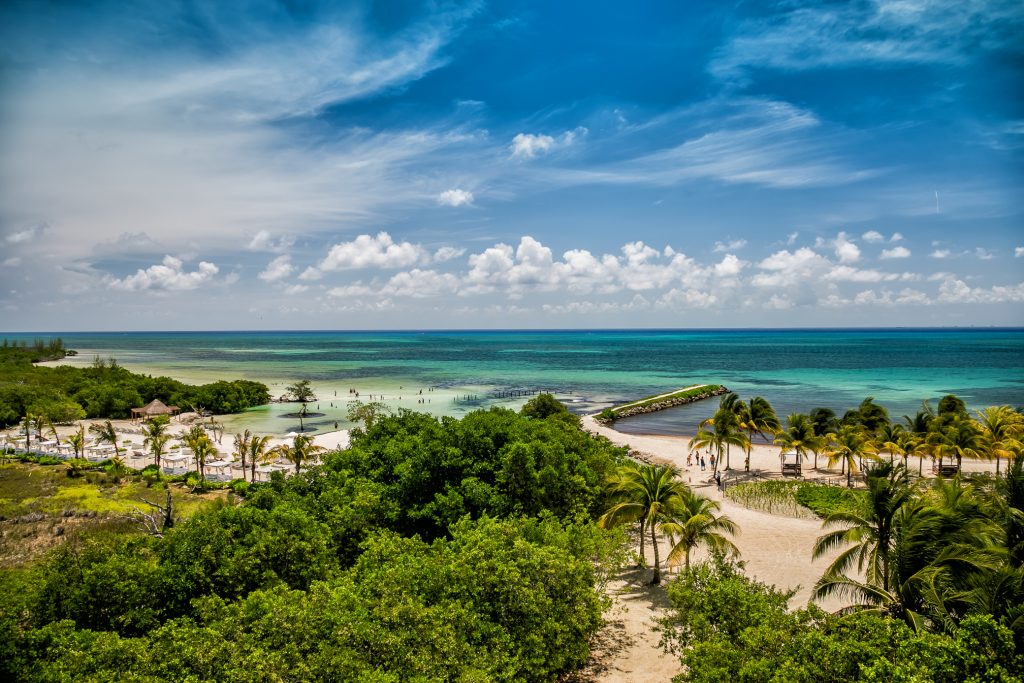 While most people fly into Cancun and stay there (like this Cancun all-inclusive family resort), I can highly recommend renting a car or taking the very affordable local buses to the town of Playa del Carmen.
While it's not the sleepy little fishing village it used to be when I first visited this town in 2001, some people prefer it over Cancun.
If you like things even more off the beaten path, head further south to the small town of Tulum. You'll find recluse from the bustle and more stunning scenery than you could dream of.
The Yucatan is loaded with things to do including scuba diving, snorkeling, jungle trekking, day trips to Mayan ruins, horseback riding and more.
If you are content holding down a beach chair, there are plenty of those as well. It's exotic, tropical and a beautiful place to escape from the everyday mundane.
If you're on the west coast, you'd probably prefer to explore a Cabo San Lucas all-inclusive. If that's a little too busy for you, you can fly right into Loreto Mexico's tiny airport and chill at Villa del Palmar Loreto. The LED kayaks and paddleboards are epic!
Belize
While Belize offers up a wide variety of Caye's off the coast that exhibits white sand beaches and palm trees, I like a Belize vacation for the abundance of nature.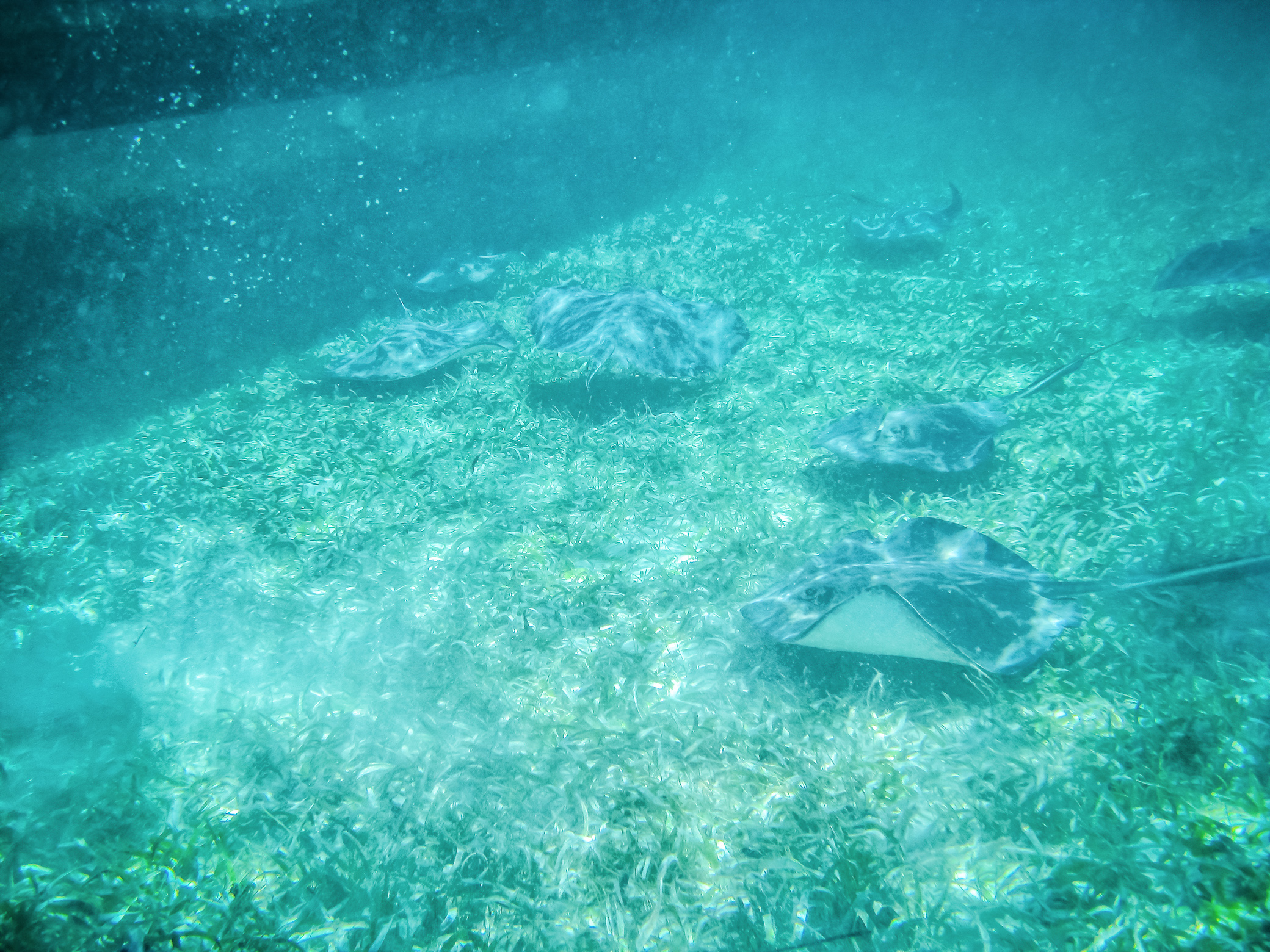 Set right off the coast is the second largest barrier reef system in the World. The Mesoamerican Reef region lies within the Caribbean Sea and touches the coasts of Mexico, Belize, Guatemala and Honduras.
It contains the largest barrier reef in the Western Hemisphere, stretching nearly 700 miles from the northern tip of the Yucatan Peninsula down through the Honduran Bay Islands.
This means the main attraction lies under the water. Get up close with stingrays and nurse sharks at the famous shark-ray alley. Snorkel in Hol Chan Marine Park and scuba dive on the famous Blue hole.
When you are sick of being in the water, head into the thick jungles in search of undiscovered ruins and exploration.
Puerto Rico
Honestly, I think Puerto Rico is often overlooked in favor of the more iconic Caribbean islands like Jamaica. What people are missing out on is an island of immense diversity.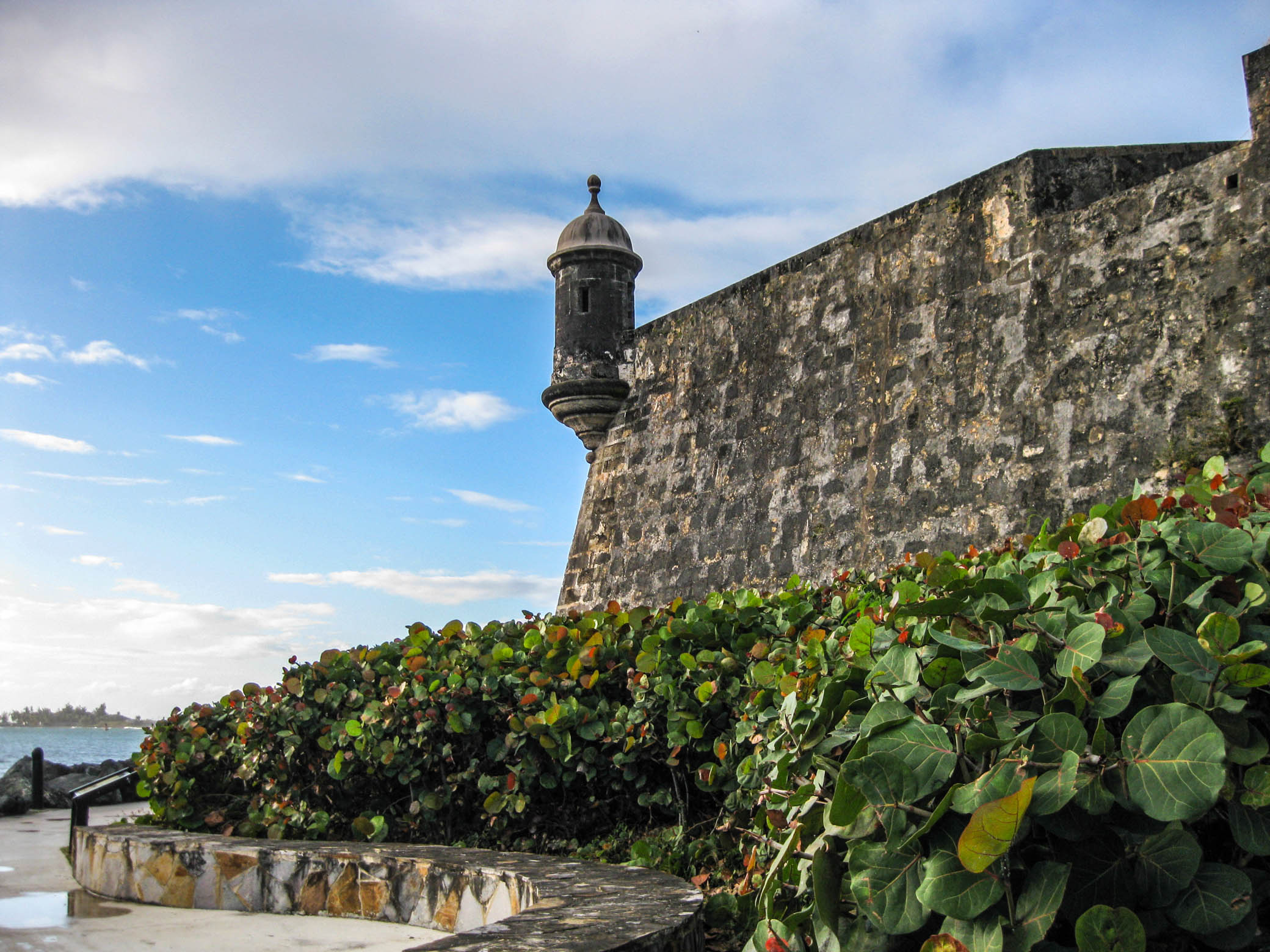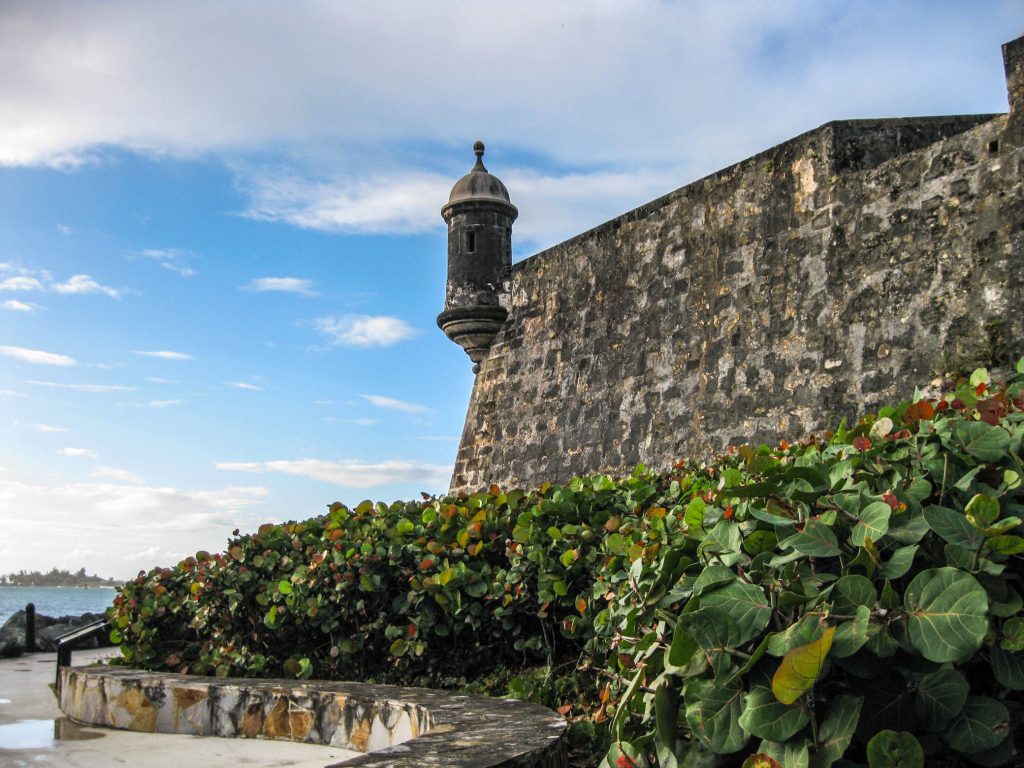 Starting in the capital city of San Juan you can spend your days wandering along cobblestoned streets and exploring old Spanish forts.
When you've had enough of that, retreat to the far reaches of the island where you'll stay in small bed and breakfast properties right on the beach. If you wander out at night, you'll see bioluminescent plankton glowing in the water.
Finish your trip with a day of chasing waterfalls and hiking in the El Yunque rainforest. Puerto Rico may be a US territory but it is exotic, tropical and full of cultural flavor. You don't even need a passport to visit this island.
A Puerto Rico vacation might be your best yet!
Virgin Islands
Another destination we like to recommend to people that may not have a passport but want an exotic getaway in the US Virgin Islands.
Like Puerto Rico, this is also a US Territory and is the quintessential Caribbean getaway. This island chain touts some of the purest white sand coastlines in the area and stunning landscapes from every viewpoint.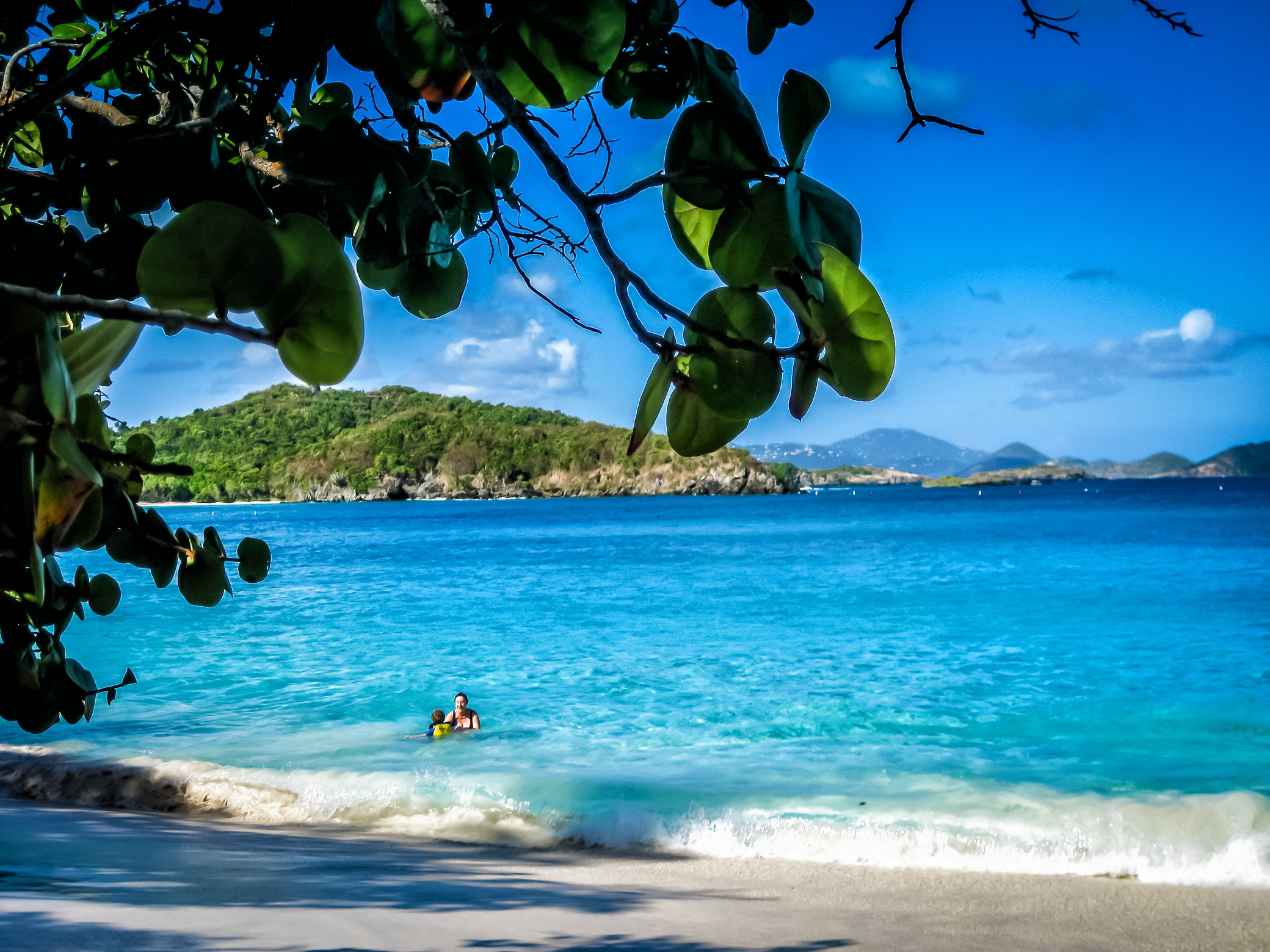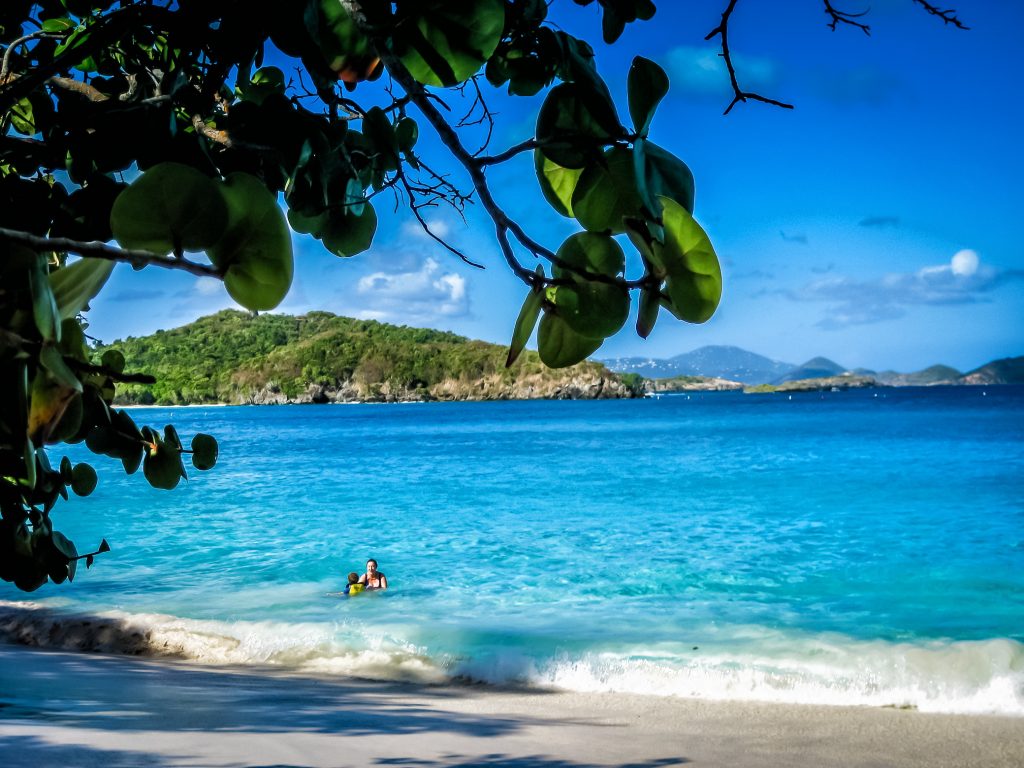 What I love about the USVI is the ability to have multiple vacation experiences in one island chain.
You'll likely start your vacation on St Thomas, the heartbeat of the island chain and the most populated.
Many people visit St. Thomas for the first time on a cruise. For families with kids, check out a Disney Cruise.
If you want mega resorts, you'll find them here. When you've had enough of that, hop on the ferry and prepare to seek nature on St John.
The famous Trunk Bay will blow you away with some of the most beautiful natural scenery you have ever seen. While it is possible to stay on St John, don't expect luxury. Most of the island is a nature reserve and any place you find to stay will be rustic and fun.
Grand Cayman
What I absolutely love about Grand Cayman is the wide, shallow sand bars that surround the island. This large shallow area creates intense reflection off the water and the type of scene you see in magazines for tropical getaways.
Where they end, the sandy bottom becomes a vibrant reef shelf that drops into the deep blue of the Caribbean Sea making the underwater world unimaginable.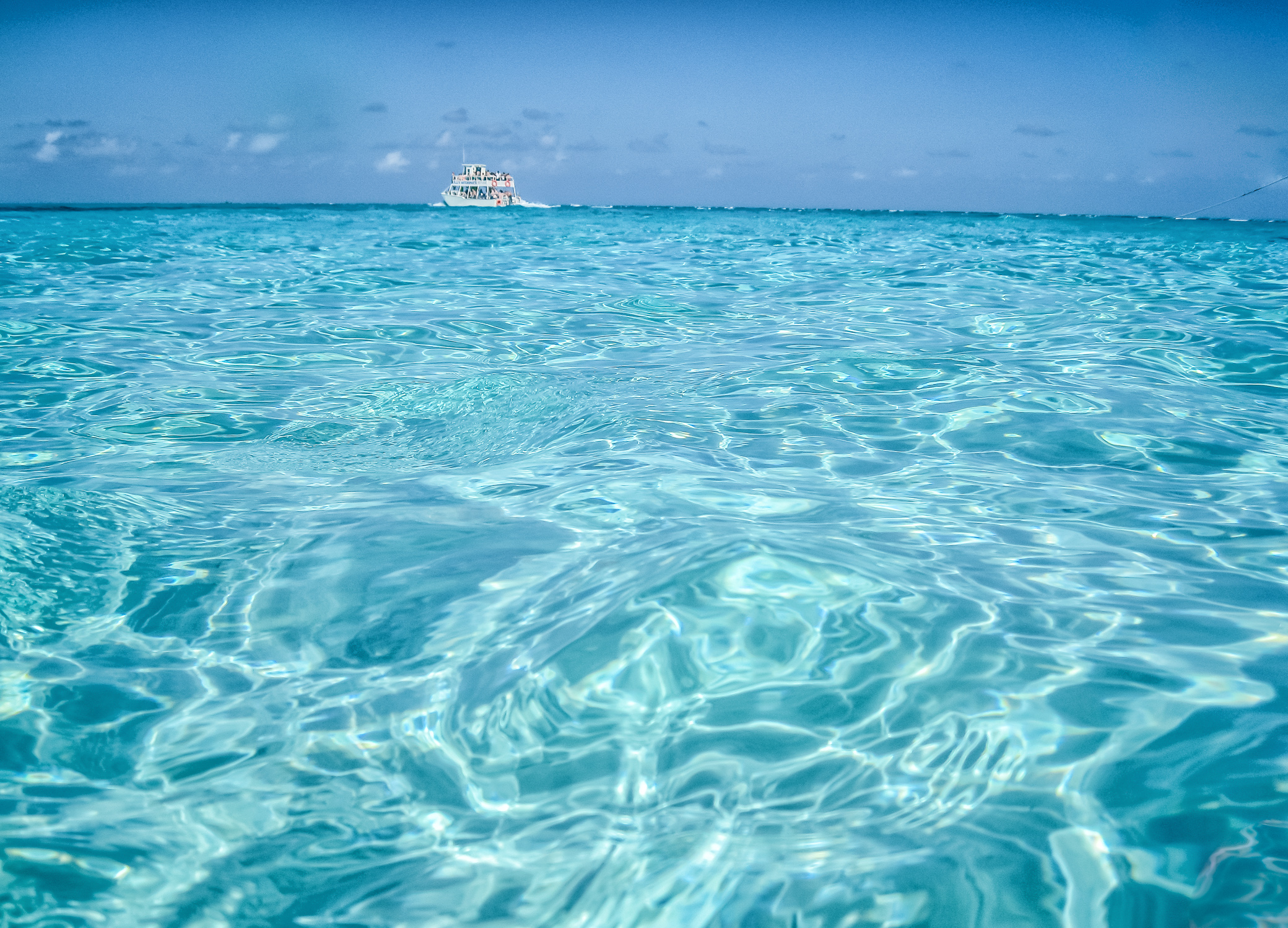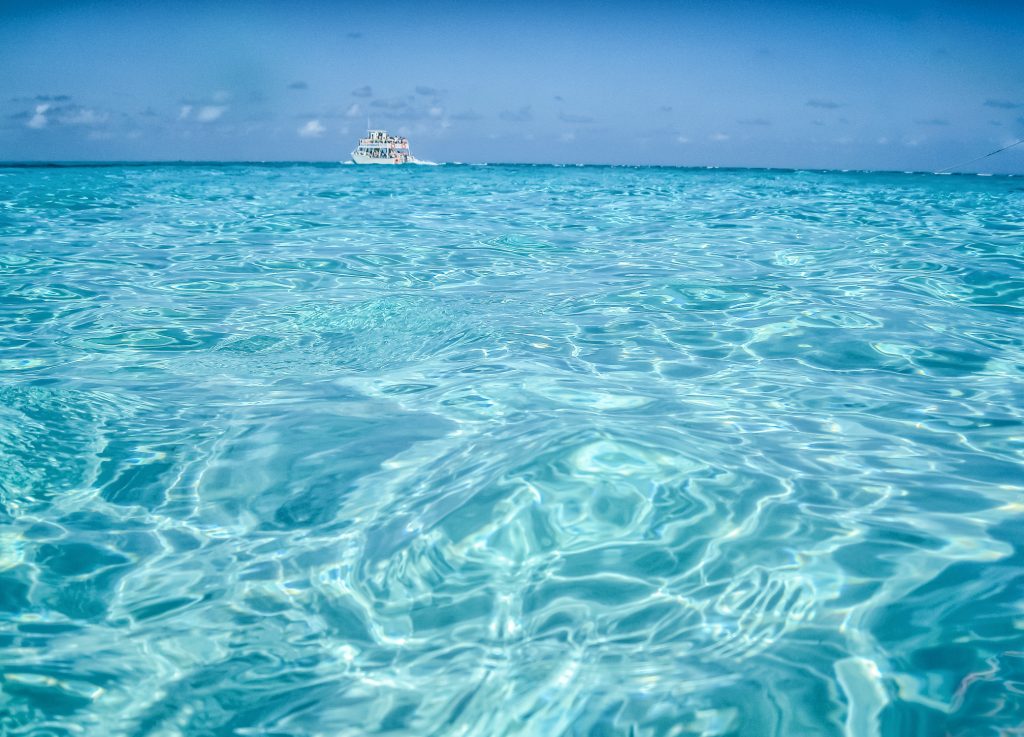 One of the key highlights here involves visiting Hell, literally. There is a city with such consistent warm temperatures they named it fittingly.
When you've made it out alive, head for the rum factory to sample Caribbean rum and get your Jack Sparrow on. After recovering, book a boat and make your way to Stingray City, a sandbar in the ocean where huge stingrays come to clean themselves and you can swim with them.
Dominica
The power of nature is the theme of this island and from the moment I set foot on its soil, I felt my heartstrings being pulled. You won't find white sand beaches on Dominica, but you will find incredible black sand beaches that reflect the volcanic interior of the island.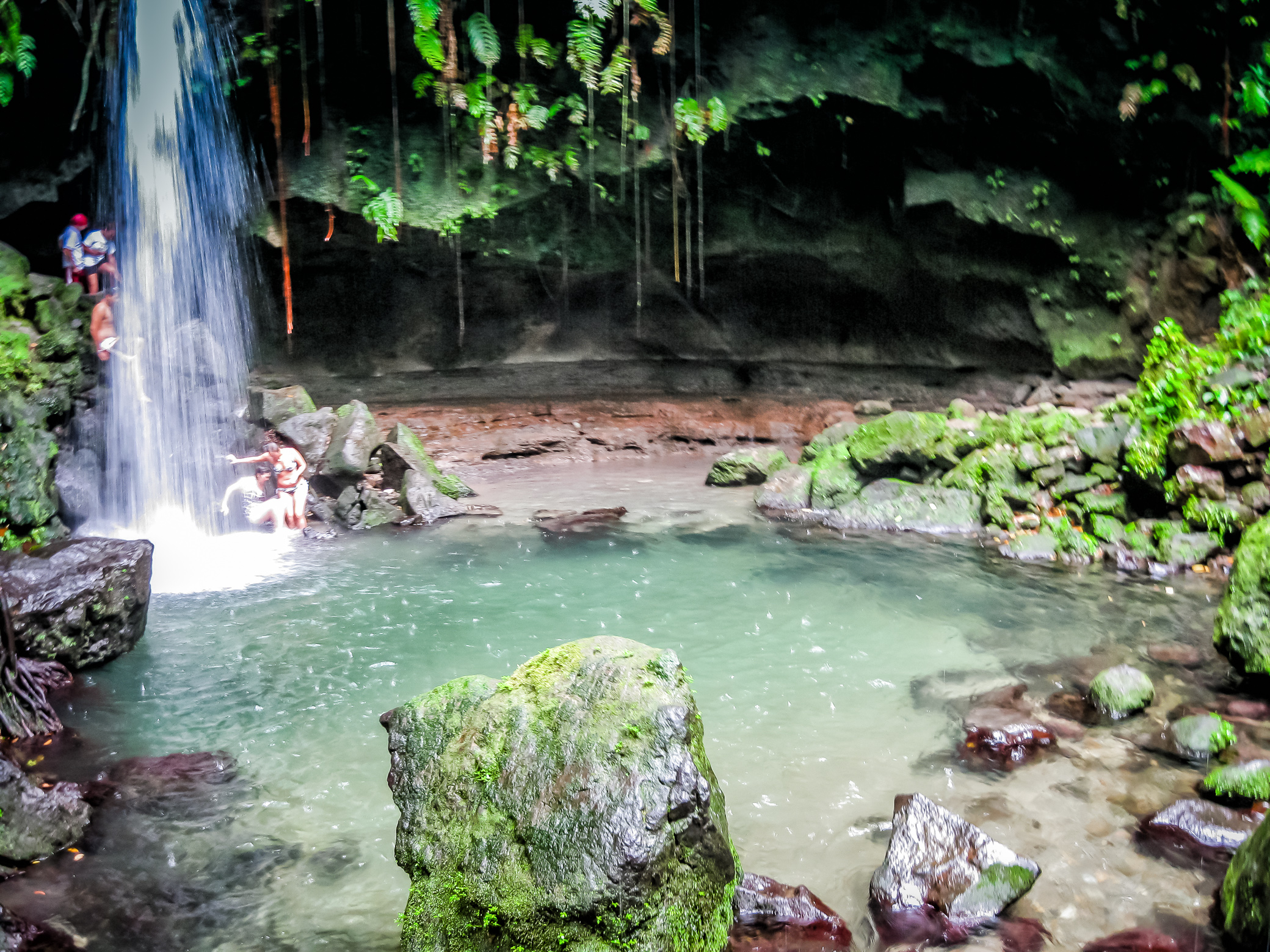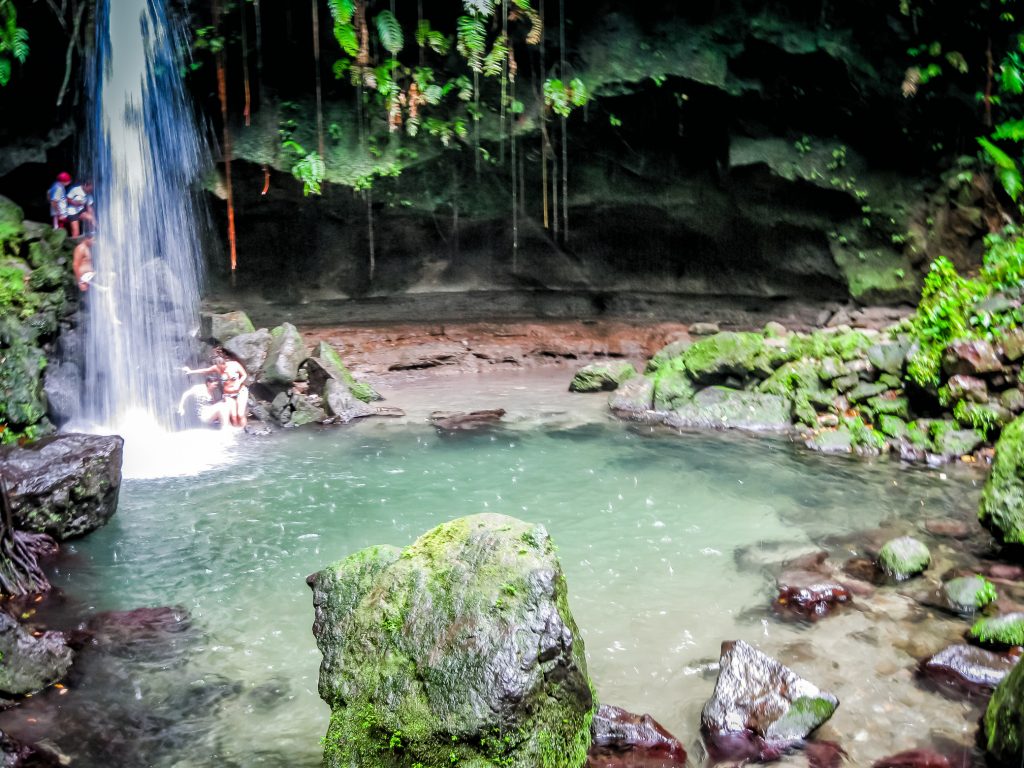 This place is all about trekking, waterfalls, volcanoes and scuba diving. We spent our time hiking to waterfalls and soaking in hot springs, high up in the interior.
Something you absolutely cannot miss is the Champagne reef, where you snorkel in water that has hot bubbles coming from the ocean floor.
These bubbles are released from the volcanic plate under the water and you can see a wide variety of crabs, shrimp and fish basking in the warmth here.
This is island is best for nature lovers and people that like to have active vacations (like us!) and we highly recommend it if you are looking for a different kind of tropical vacation.
Cuba
While the strict embargos in place for Cuba are slowly lifted, there has never been a better time to visit this fascinating island nation.
Waking up in Havana is like waking up on the set of a 1950's movie set - and that is no exaggeration.
The recent relaxation of the General License provisions for Americans makes it easier than ever to visit Cuba for those that qualify.
For those that don't, there are so many people-to-people tours on offer that cover your visit.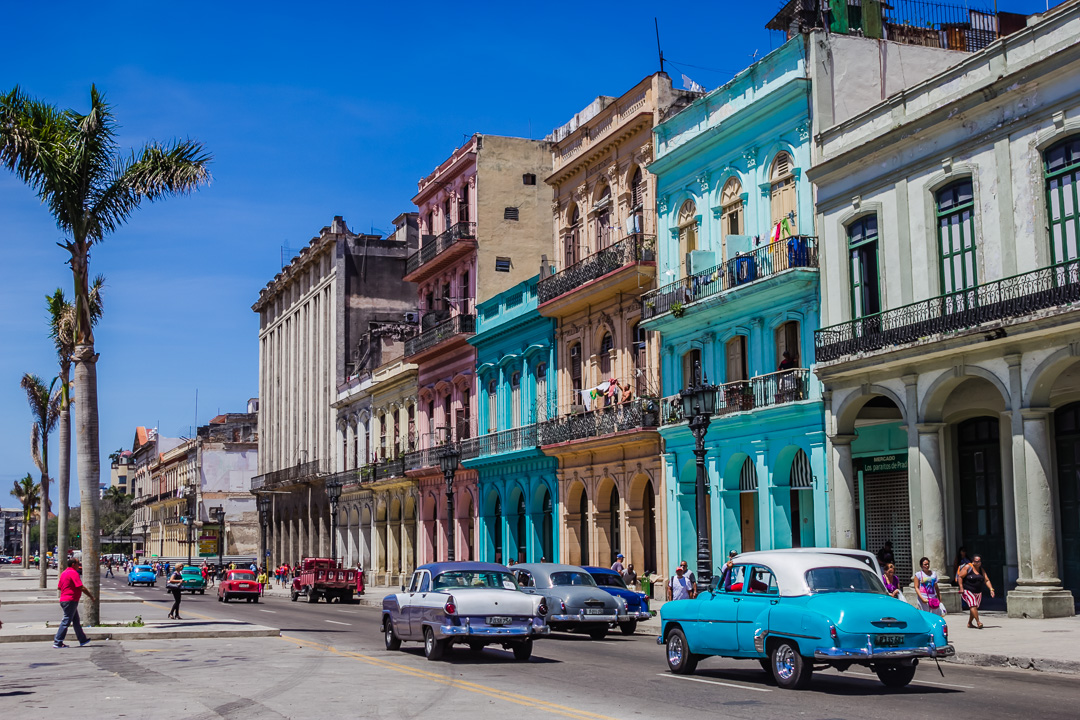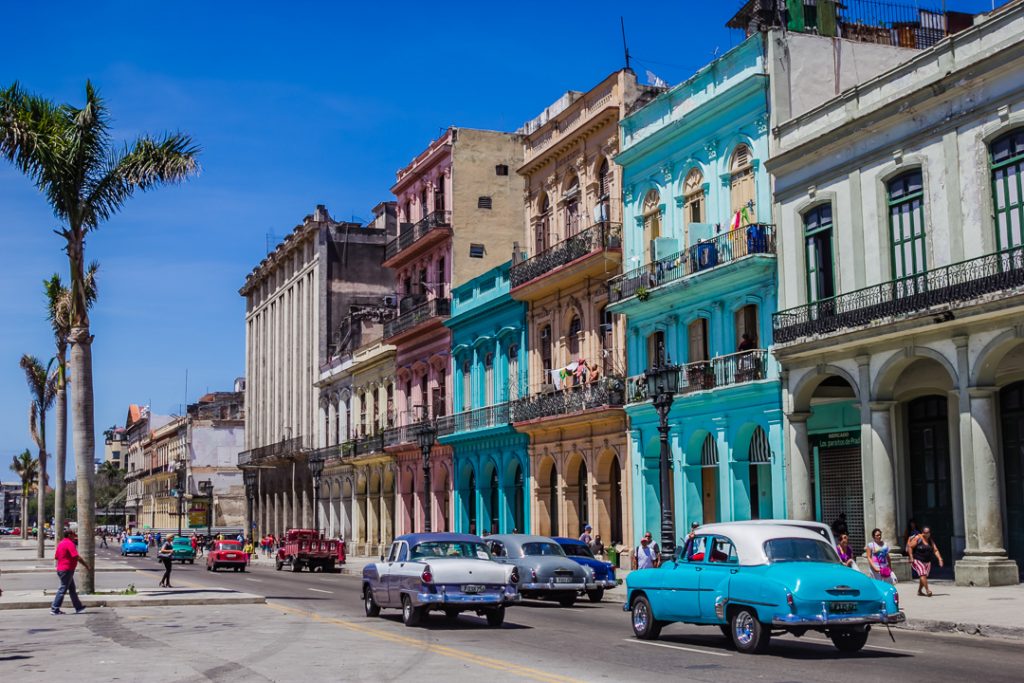 Cuba is the definition of exotic and the island, which is the 17th largest in the World, has so much to offer the intrepid vacationist.
Salsa in the streets of Havana, drink a Mojito, scuba dive on untouched reefs, enjoy an entire white sand beach to yourself, smoke a cigar in the Vinales Valley, and walk in wonder through the cobblestone streets of Trinidad.
There are so many things to do in Cuba. Change is on the horizon and if you want to see it before this happens, you should get there soon.
Lina Stock is the co-founder of Divergent Travelers, a wildly successful adventure travel blog and an award-winning professional photographer. Traveling the World with her husband since 2001 and full time since 2014, they are on a mission to complete and document the Top 100 Travel Adventures in the world over the next few years. If you love travel photos, be sure to check out her Instagram account.