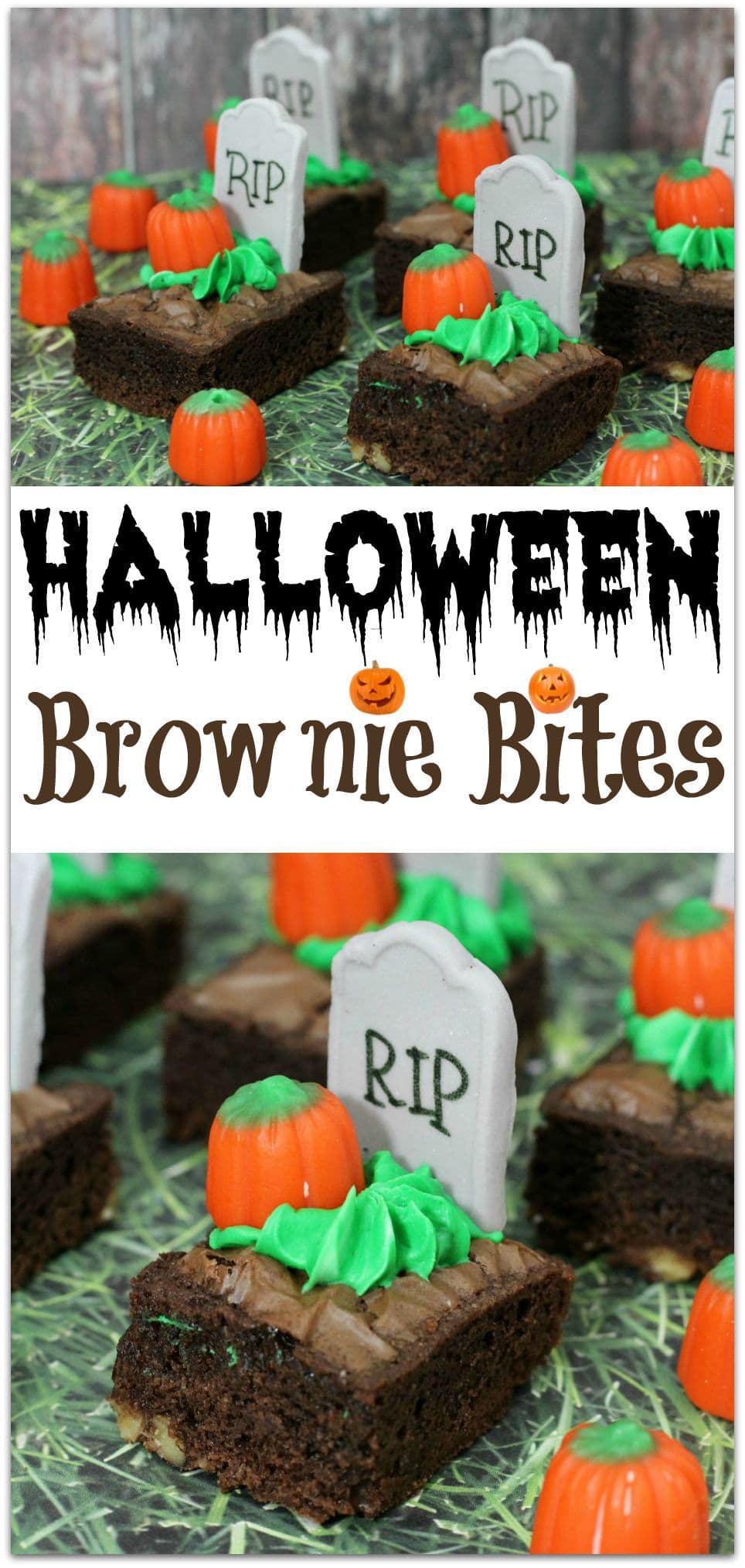 Don't you just love Halloween? Carving pumpkins, planning costumes, eating candy...it's all so much fun! We love heading to Disney World for Mickey's Not So Scary Halloween Party, and this year, we may even dress up as a team! Stay tuned for the reveal!
We're also thinking about having a party this year. There are so many amazing Halloween recipes on Pinterest, and I'm getting started planning which ones I want to make. These adorable Halloween Brownie Bites are definitely on my list for our party, as well as one of the parties my daughter is going to. I know they will be a hit at both!

Halloween Brownie Bites Recipe
Halloween Brownie Ingredients 
1 C unsalted butter, melted
1/2 C cocoa powder
1 tsp vanilla
4 eggs, room temp
1 1/2 C flour
1/2 tsp baking powder
1/2 tsp salt
Halloween Brownie Directions
-Preheat oven to 350 degrees. Using baking spray treat the baking dish.
-Mix in the ingredients as they are added.
-Pour melted butter into a bowl ad the sugar, cocoa, vanilla, eggs, flour, baking powder and salt.
-Bake at 350 degrees for 20-30 minutes or until an inserted toothpick comes out clean.
-Allow to cool before cutting into bars.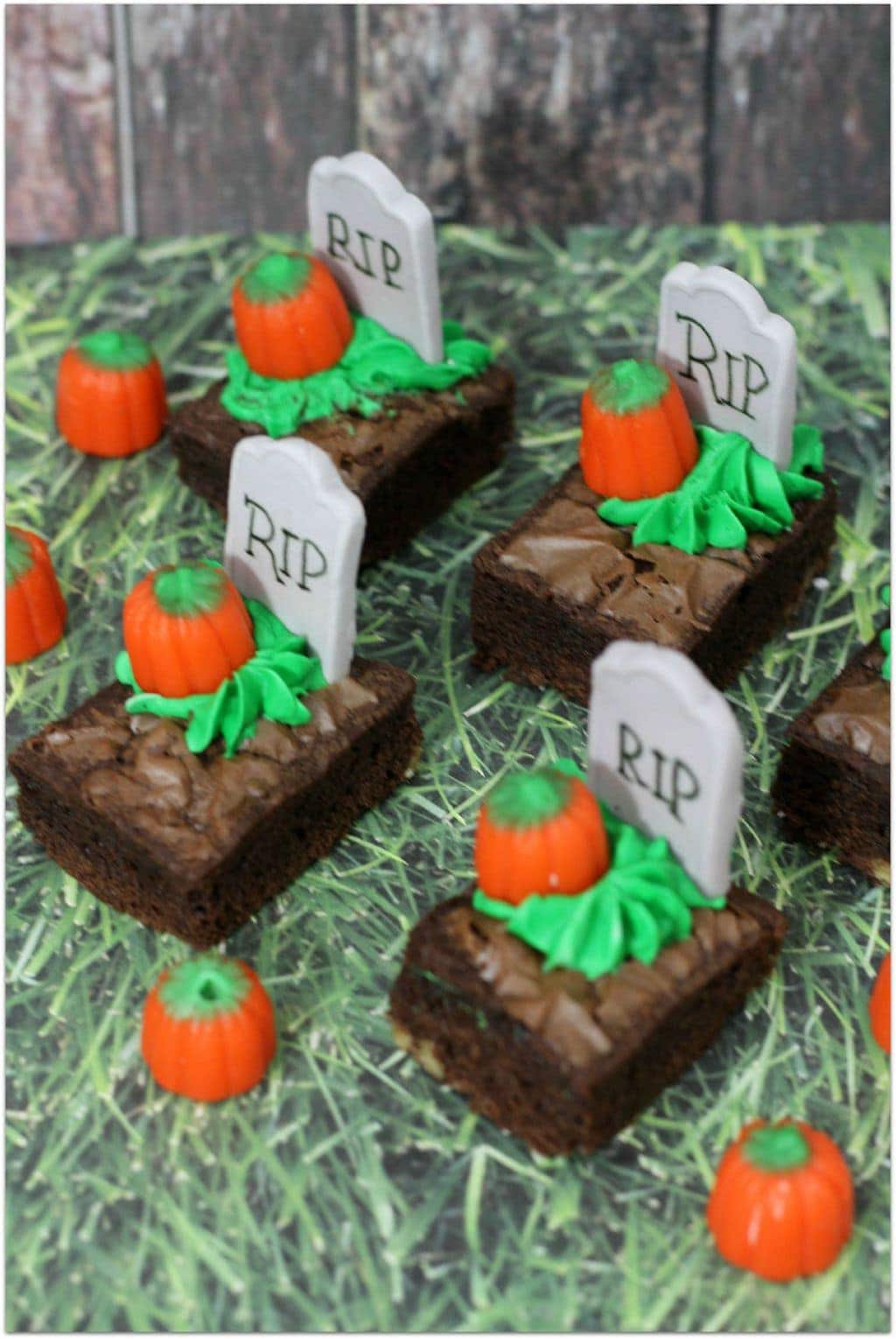 Brownie Royal Icing Recipe 
Icing Ingredients
2 egg whites
1 C powder sugar
1/2 tsp cream of tartar
Green gel food coloring
Icing Directions
-Combine all ingredients in a mixing bowl mixing on medium speed for 4 minutes. (except your food coloring)
-If icing is  not stiff enough add 1/4 C powder sugar.
- Spoon the icing into a bowl.
-Add several drops of  green gel food coloring in the large bowl of icing. Stir well to mix the color.
Decorating the Brownie
Ingredients 
Brach's Mellowcreme Pumpkins (2 pk)

Peeps Limited Edition Halloween Marshmallow Tombstones (2pk)

Wilton Set of 5 Bold Tip Food Writer Edible Color Markers, Primary Colors
Directions:
-Using the green icing cover a corner of the brownie to look like grass.
-With your Wilton Foodwriter in black, write RIP.
-Place a candy tombstone in the center of the back of the brownie.
-Add a candy pumpkin on the plot of icing grass.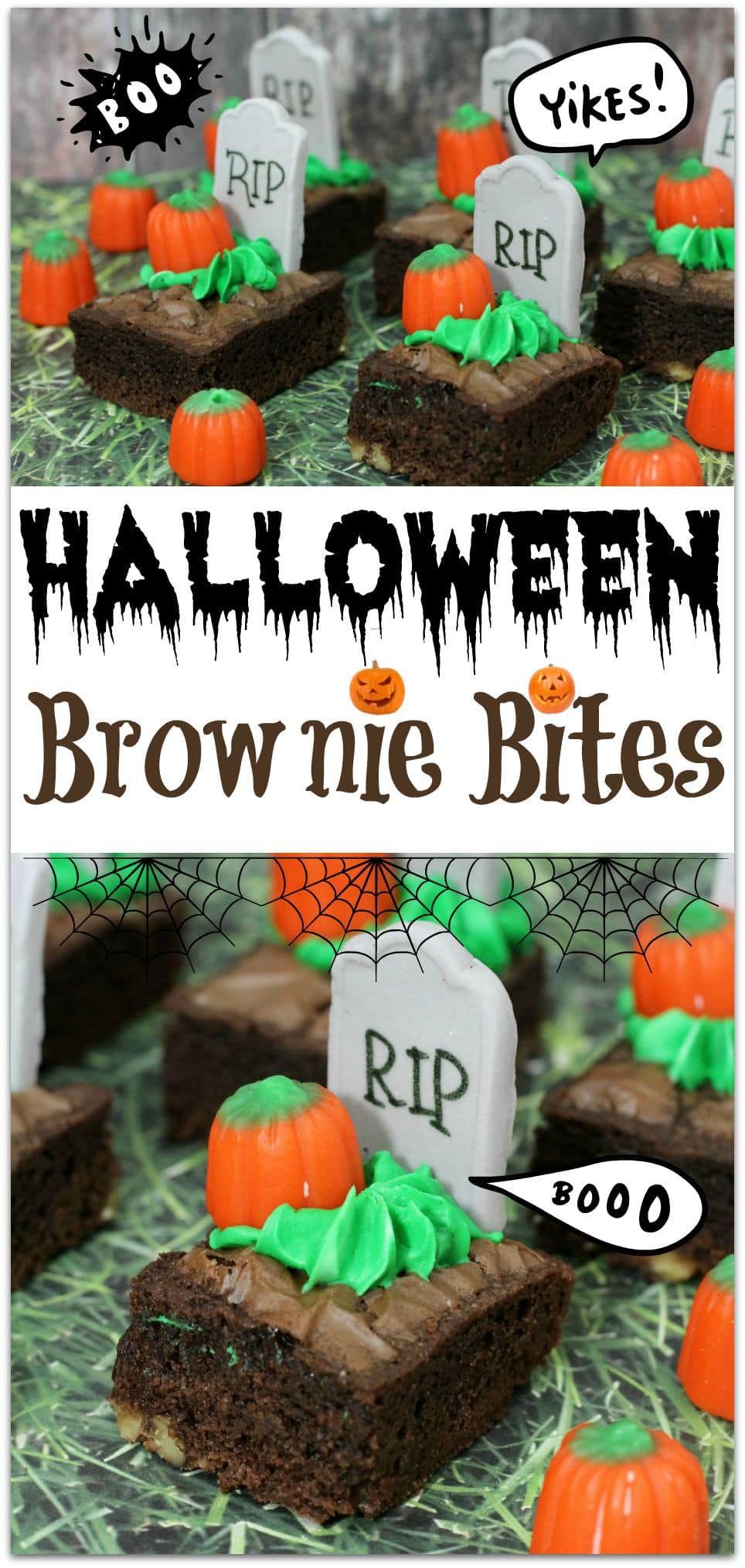 By the way, these Halloween Party Graveyard Cupcake Picks  are an easy way to dress up your brownies, cupcakes or appetizers!
Looking for some Halloween appetizers? I've got 15 delicious dishes for you! I've also got 23 yummy Halloween Treats for dessert!