Check out these Halloween appetizers, perfect for your spooktacular Halloween gathering this year. You can guarantee a creepy chill as you treat your guests to a delectable finger or two with a side of monster dip!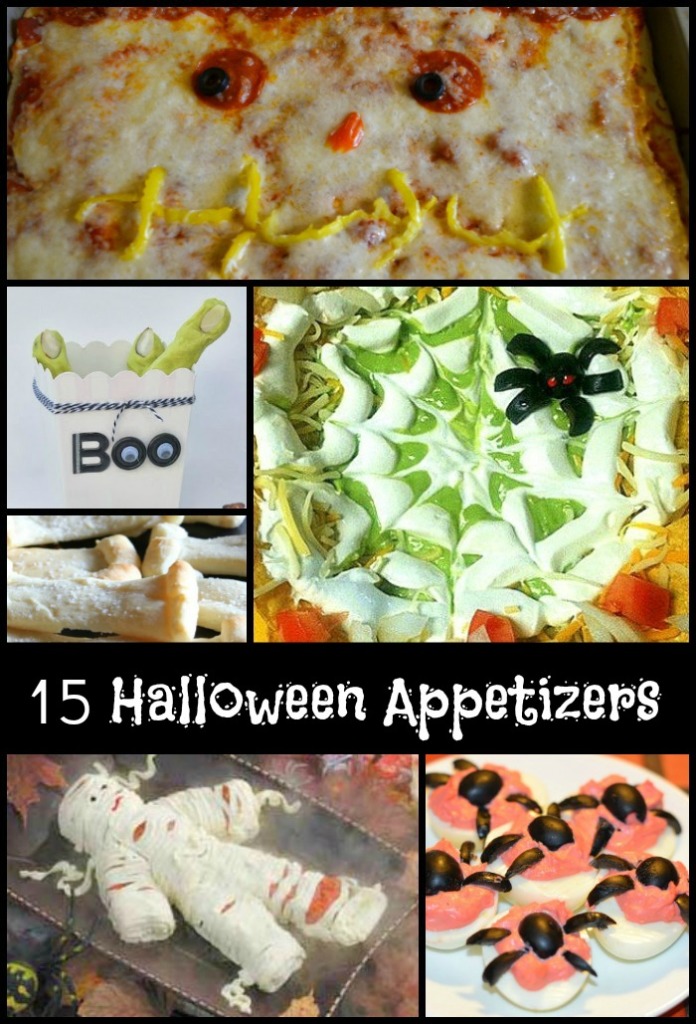 I just love Halloween. I dress up as Flo the Progressive girl every year because everyone knows her! It's a blast to hear people call out to me at Disney World!

I hope these yummy appetizers will encourage you to have a Halloween party, too! It's a great excuse to invite family and friends over! Enjoy!
Halloween Appetizers
What is your favorite Halloween appetizer? Did it make our list?
Share your boo-licious ideas and recipes with us! If you need some sweet treats for your Halloween party, I've got 23 Spooky Halloween Snacks for a Party! Halloween decorating? We've got easy freaky DIY projects, too! Happy Halloween!