Isn't this Sweetheart Surprise Valentine's Day cake fun? It's not nearly as difficult as I expected, either! My daughters and I had a blast putting it together.
Make it for your office or that class party and I'm sure everyone will love the "surprise" inside! Once you do this the first time you'll be dreaming up all kinds of fun things to put inside!
For more festive recipes, check out these easy to make Valentine's Day cookies and these Valentine's Day cupcakes.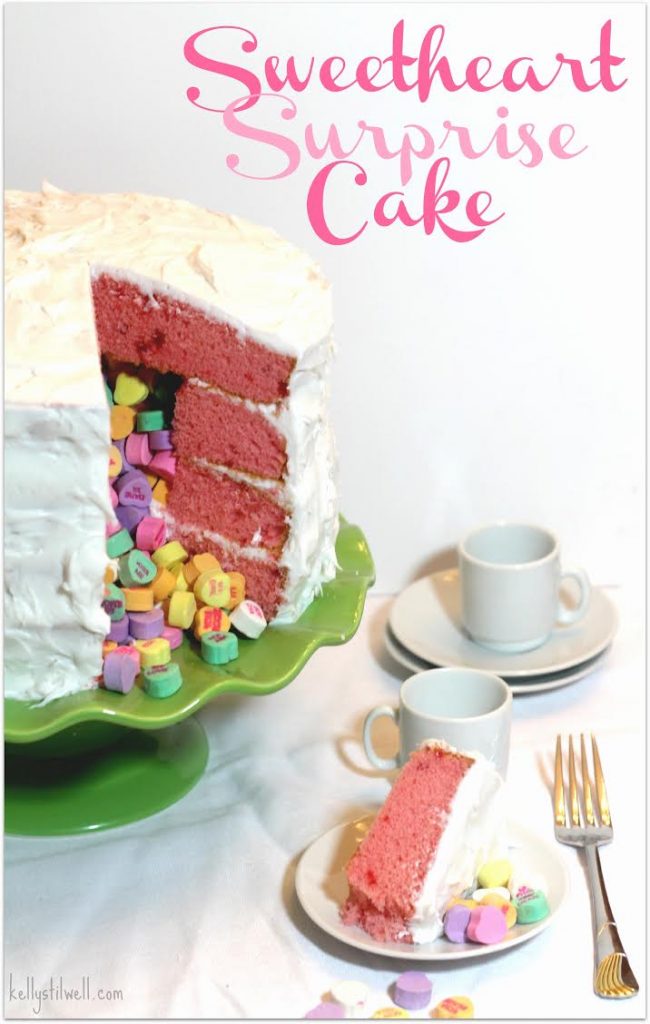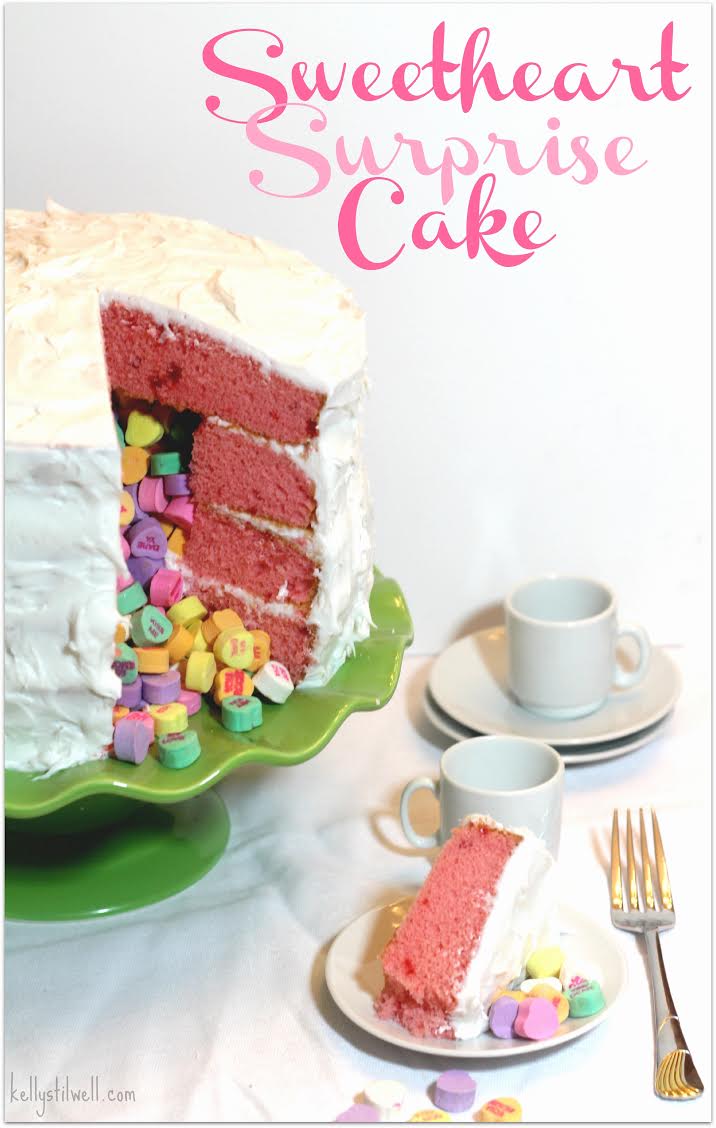 I saw this idea for the first time in the book, Peek-a-boo Cakes: 28 fun cakes with a surprise inside!
You can pick it up at Amazon for under $10, and the photos will show you exactly what you're making.
Joanna makes everything from scratch, and I can't wait to try her recipes, but this time I used a mix. No judging. We're all busy!
I do have a few other delicious homemade recipes for Valentine's Day you will want to try.
These almond butter truffles are so decadent, especially perfect for book club or a Valentine's Day gathering. These Chocolate Dipped Valentine's Oreos are also so delicious.
What you Need to Make This Cake
You will need two boxes of red velvet cake mix, enough to make four rounds. Take a look at the box while you're at the store to see how you'd like to make the cake. Different mixes call for different ingredients and some have different options for one mix.
Typically, you will be adding oil, eggs, and milk, ingredients you probably have in your house all the time.
There are things you can add to make a boxed cake taste more homemade.
You'll also need white icing for the cakes, which will be three containers.
Finally, you will need a large bag of Valentine's conversation hearts.
How to Make This Valentine's Day Cake
Make cakes and let cool. If possible, bake cakes the day before as they are less crumbly when the texture has firmed up.
Cut out the centers of two of the cake layers using a 3 ½ inch round metal cutter, or place a small bowl or coffee cup about that size upside down and cut around it. Be sure to keep the knife vertical.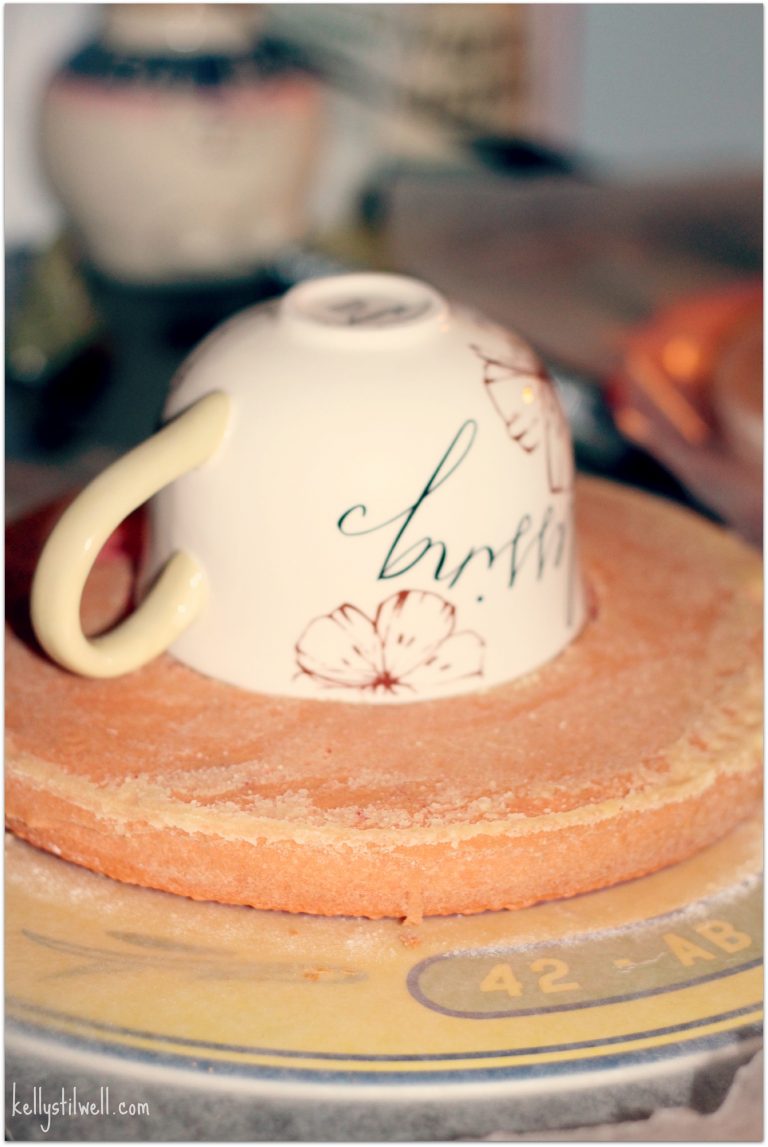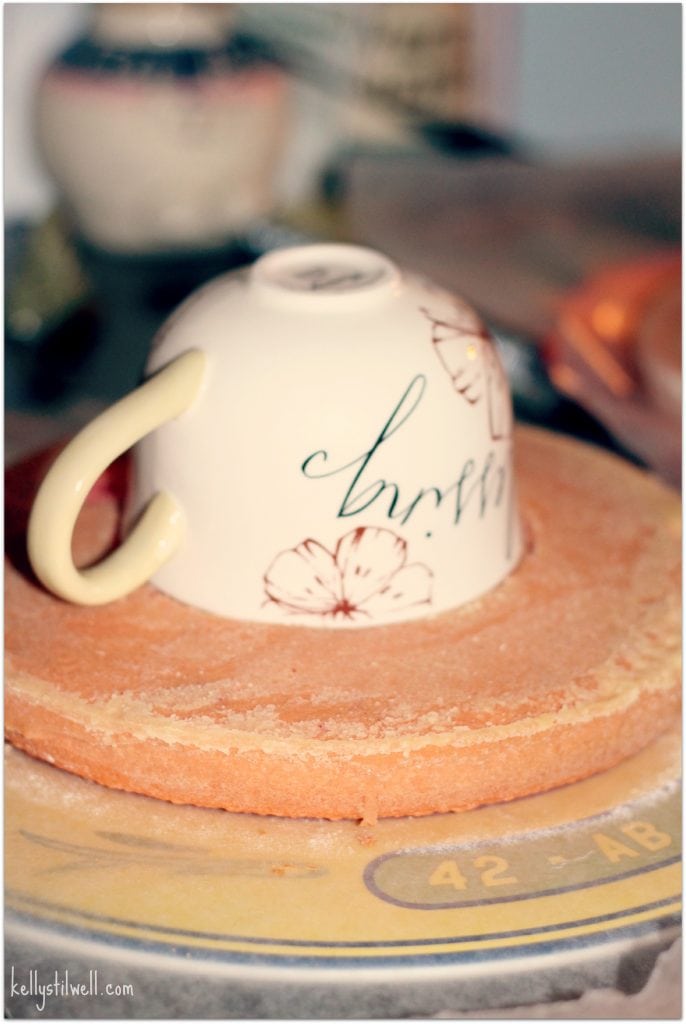 Carefully lift out the centers of the cakes. (Make a mini cake with these for dessert or freeze for another time. Cakes freeze really well.
Place one of the whole cakes on a platter and spread the top and edges with icing.
Place one of the ring cakes on top.
Spread the top and edges of this cake with icing.
Place the second ring cake on top.
Completely fill the center of the cakes with conversation hearts.
Spread the top and edges with icing.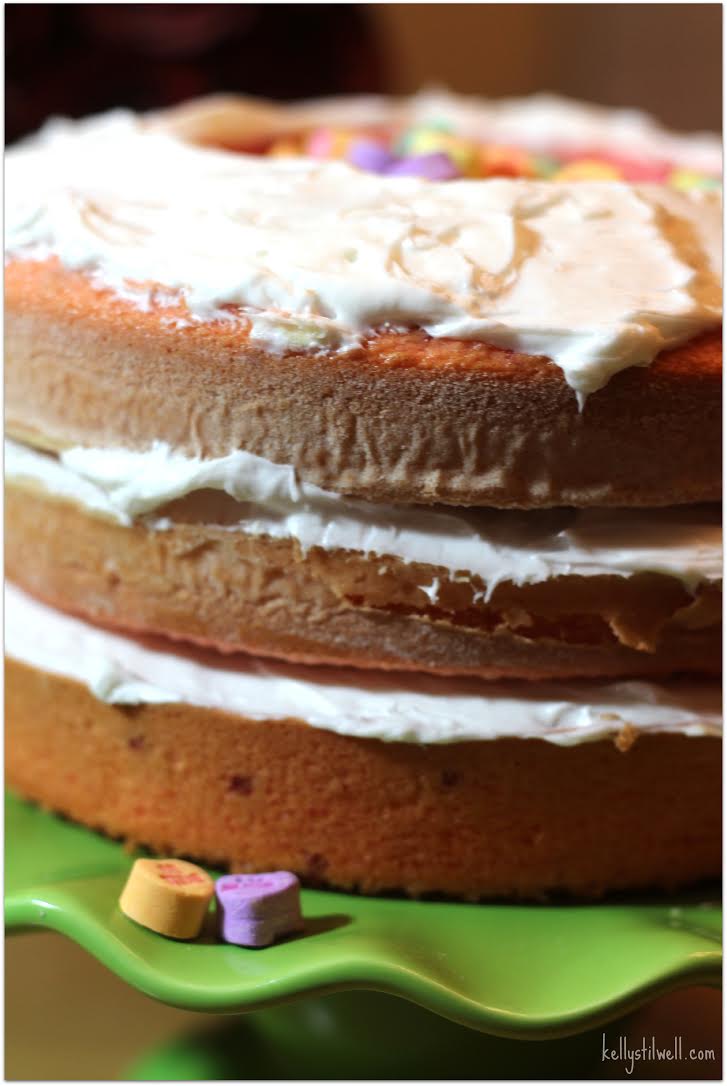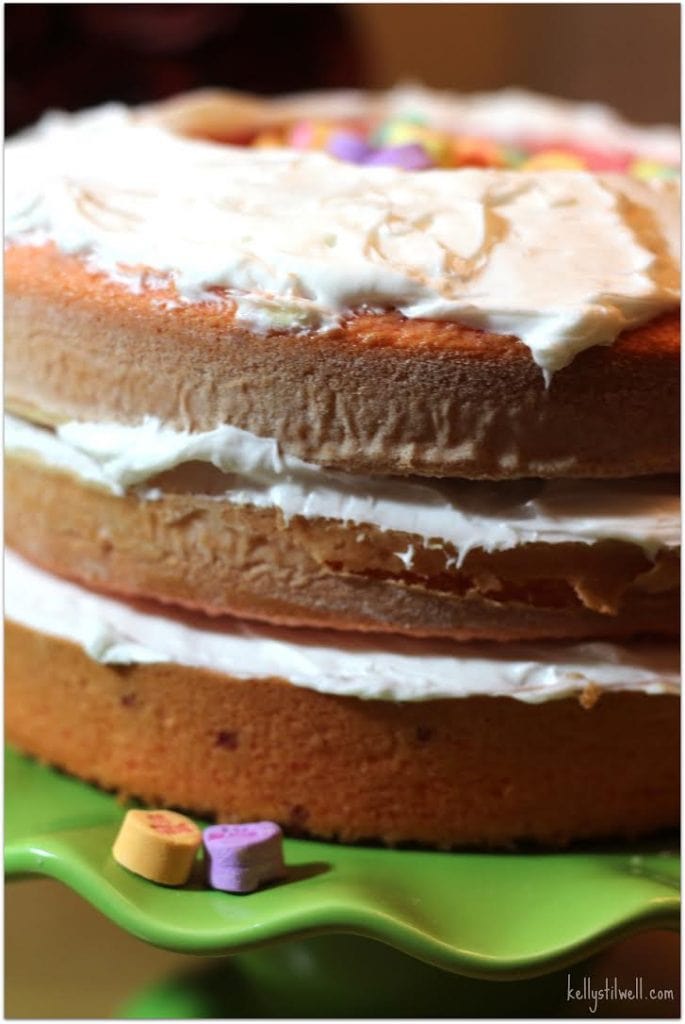 Place the remaining cake on top.
Spread icing on the top and sides of the cake, filling in any areas between cakes.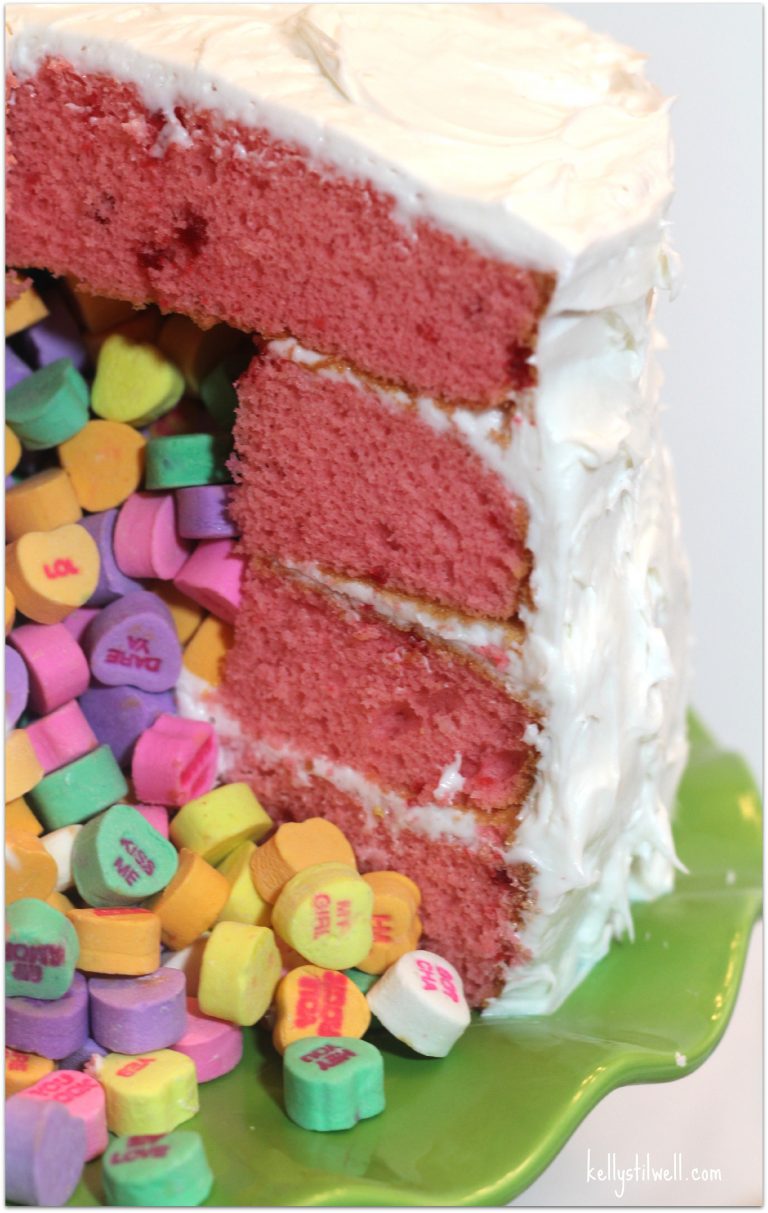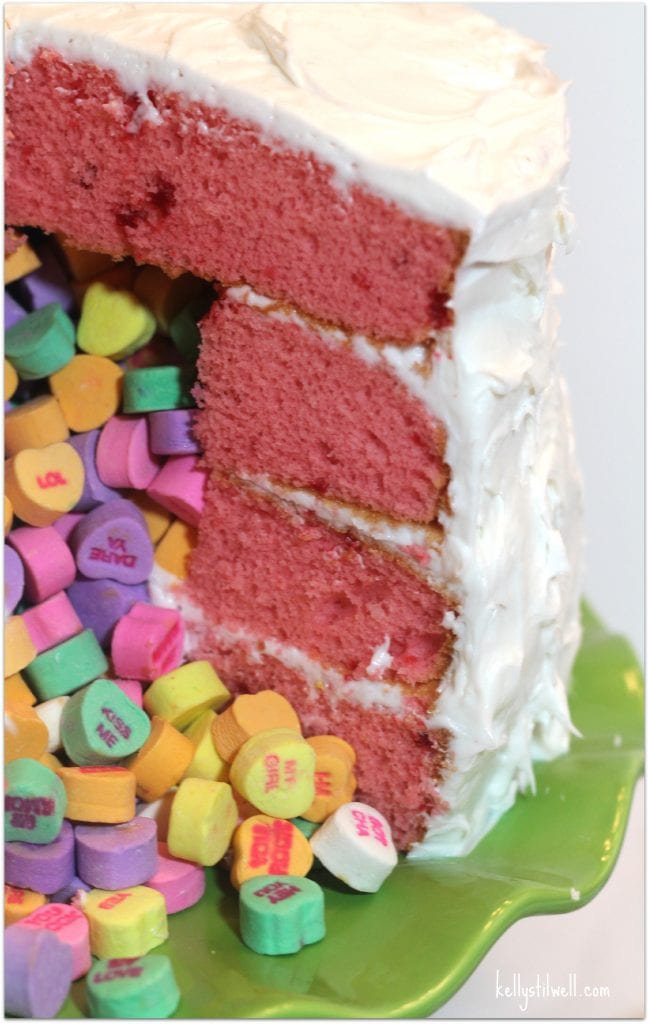 That wasn't too difficult, was it? I'm so excited about all the other possibilities, too.
What would you fill the cake with? Share in the comments below!