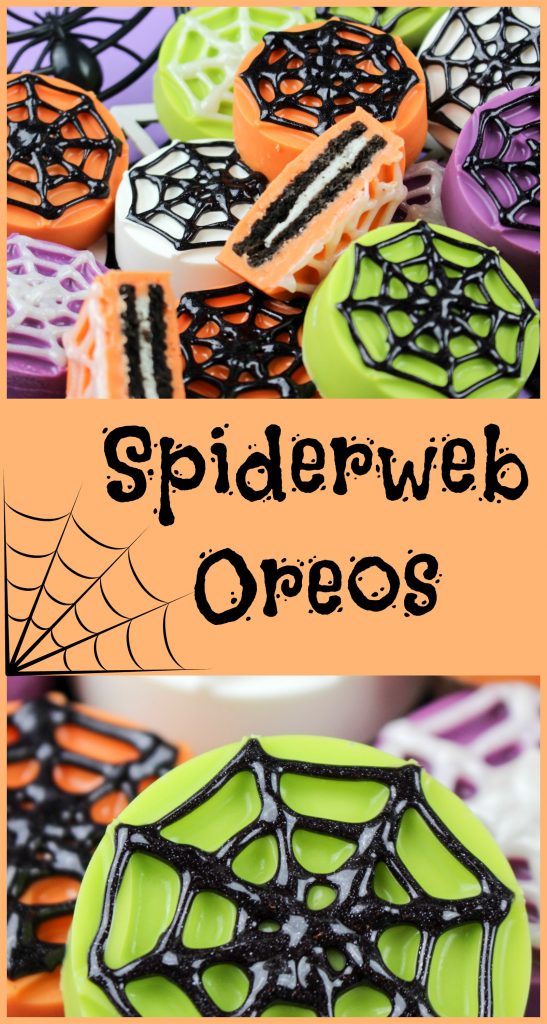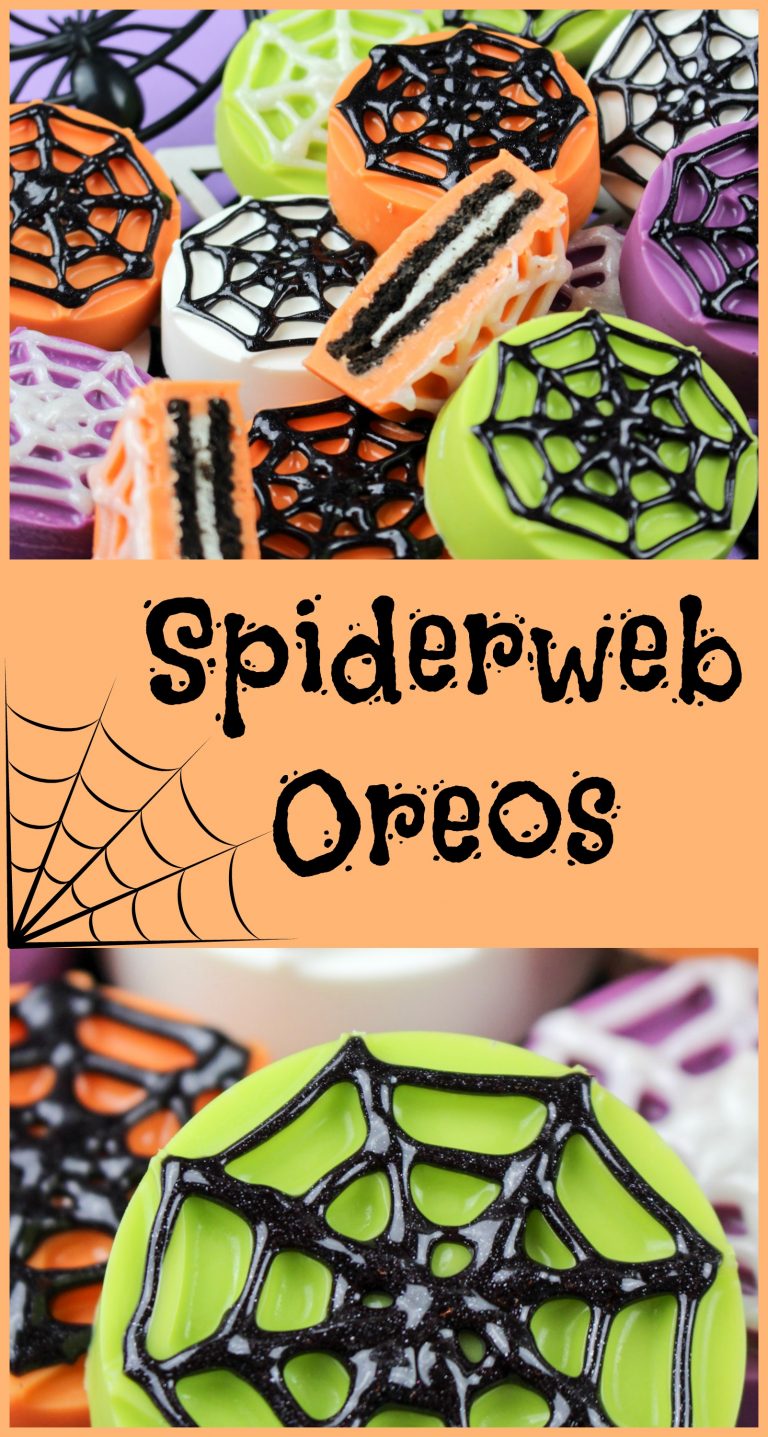 These Haloween Spiderweb Oreos are just a little creepy. But that spider I held in Indonesia last week? Seriously creepy! Would you hold it?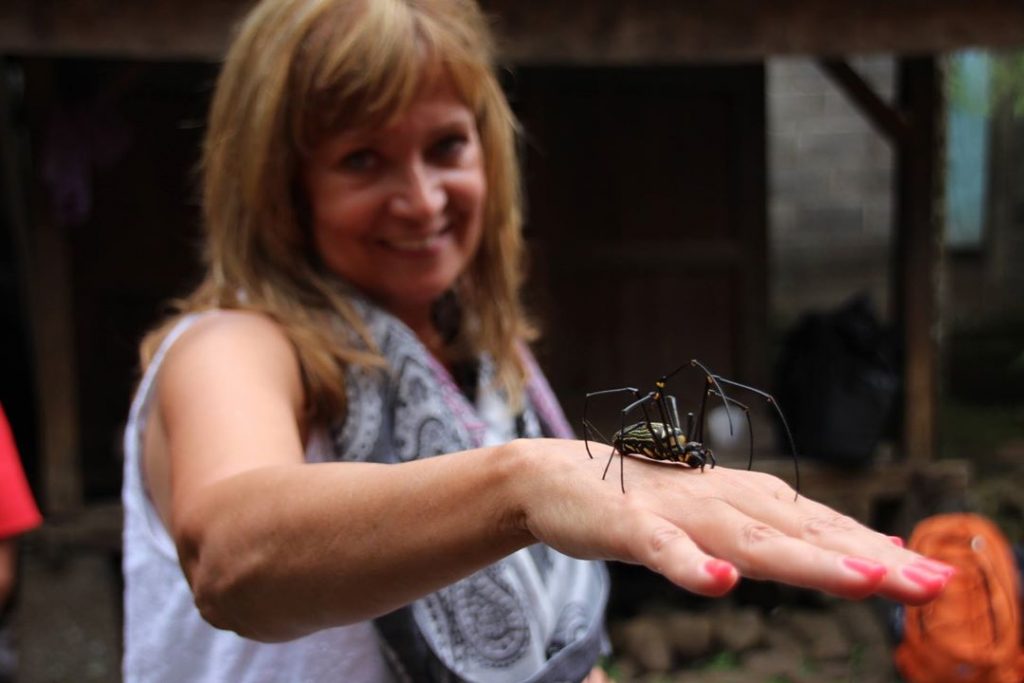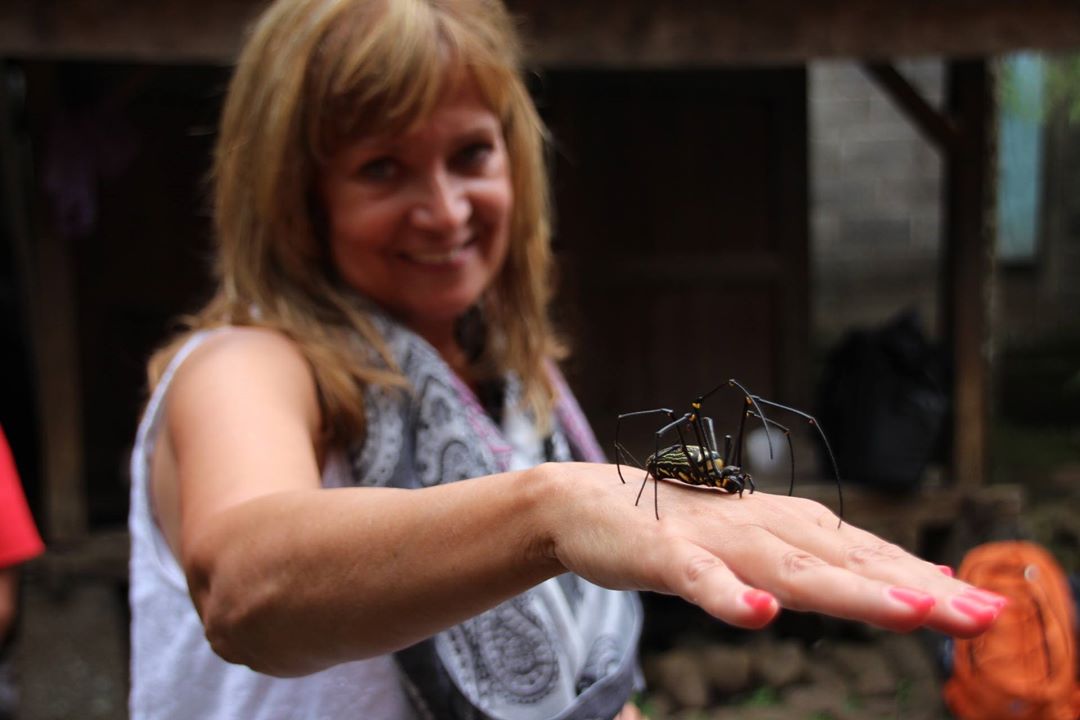 I know!! It creeped me out, too, but I had to face my fears!
There's nothing to fear about making these yummy cookies.Ever arrive at a Halloween party to see an extravagant spooky dessert and wonder how the creator had the time to make it? Me, too! I desperately want to bring something everyone will love, but who has the time to spend hours on a dessert?
Your friends and family will think you spent all day on these adorable cookies, but we'll keep it our little secret that it was so simple! Using Oreo cookies and colorful melted chocolate, these will be ready in no time, and you'll be a total rockstar at the party! Happy Halloween!
Halloween Spiderweb Oreos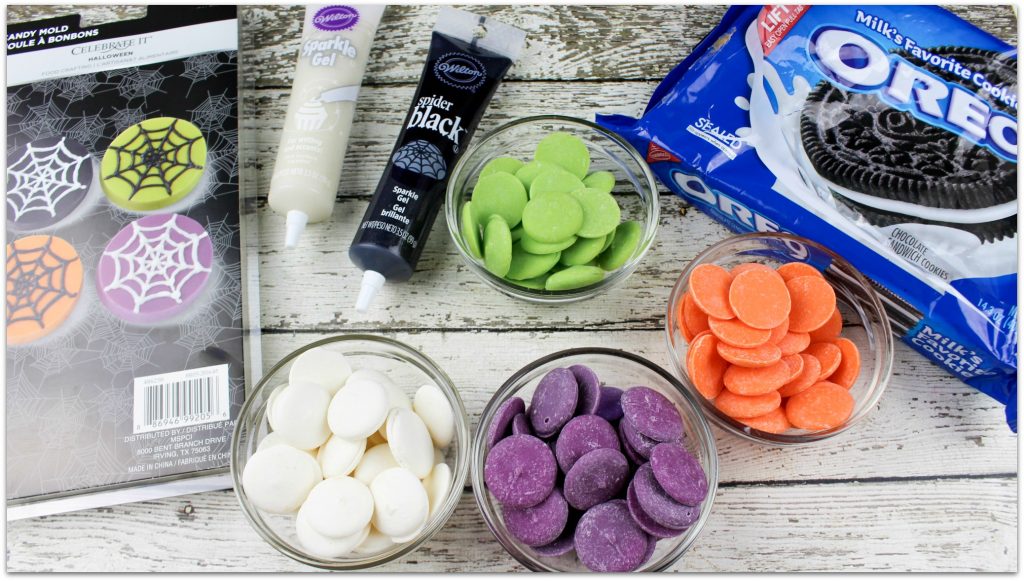 Ingredients & Supplies
2 Spiderweb Candy Molds by Celebrate it (available at Michaels)
Or
2 Oreo Cookie Chocolate Candy Mold (just $5.22 at Amazon!)
12 regular Oreo cookies
4 teaspoons solid shortening
1/3 cup Wilton Lavender Candy Melts
1/3 cup Wilton Orange Candy Melts
1/3 cup Wilton Candy Melts, Vibrant Green

1/3 cup Wilton White Candy Melts

Wilton Black Sparkle Gel

Wilton Black Sparkle Gel
Instructions
1.   In a small microwave bowl, microwave 1 teaspoon shortening. Add 1/3 cup lavender chocolate melts. Stir until completely melted.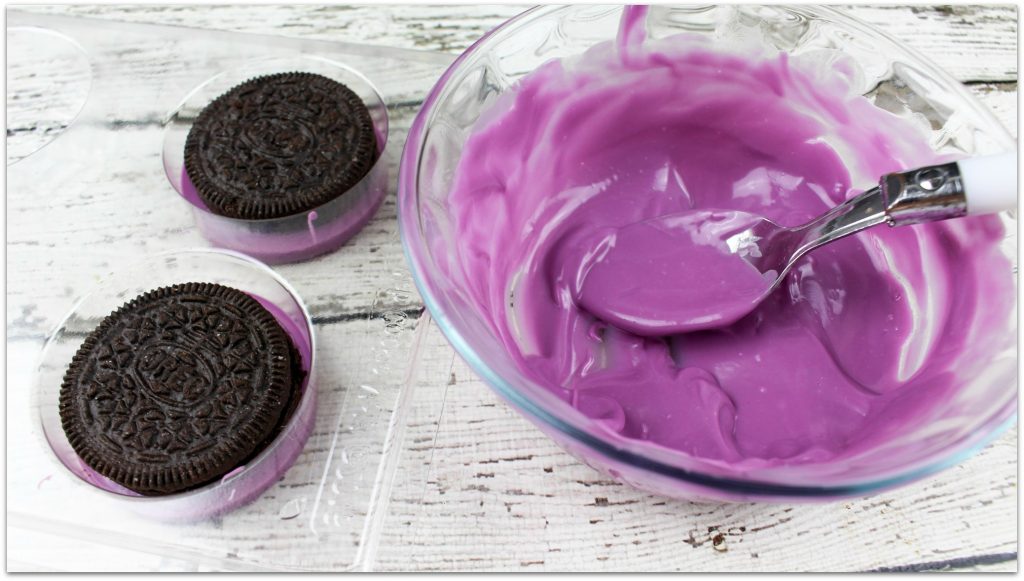 2.  Using a Tablespoon, fill 3 of the molds with 2 Tablespoons of the melted Lavendar chocolate.
3.   Place an Oreo cookie on top of the melted chocolate.
4.   Pour additional melted Lavendar chocolate on top of each cookie, up to the top of the mold.
5.   Tap the sides of each mold to release any air bubbles.
6.   Repeat steps 1-5 using each  remaining colors: orange (as shown below),  green and white.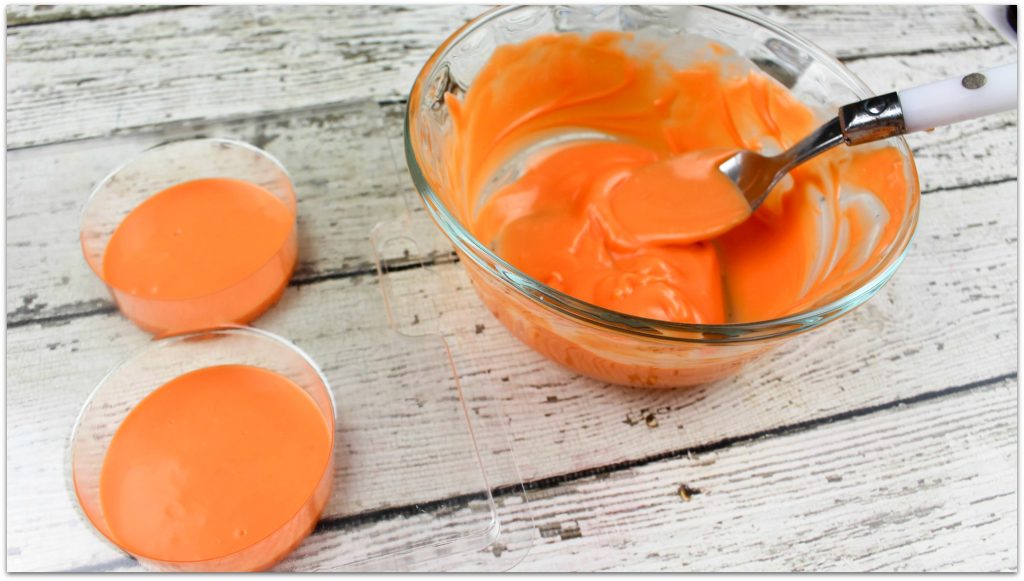 When you are finished, you will have one dozen cookies, 3 of each color.
8.  Chill for 30 minutes.
9.   Line a large baking sheet with wax or parchment paper and set aside.
10. Gently pop each cookie out. They will be released from the mold very easily. Place on the lined baking sheet.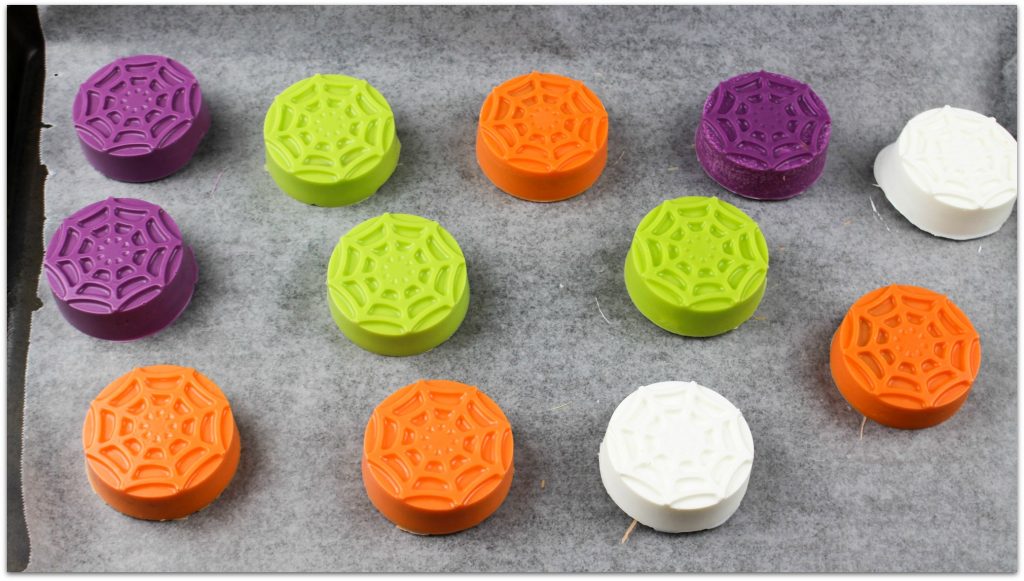 11.  Using the black and/or white sparkle gel, pipe the icing gel along the lines of the spiderweb molded into the cookie.  (Hint: It's always a good idea to practice on paper before applying to cookie. It will help your confidence when you're piping on the cookie!)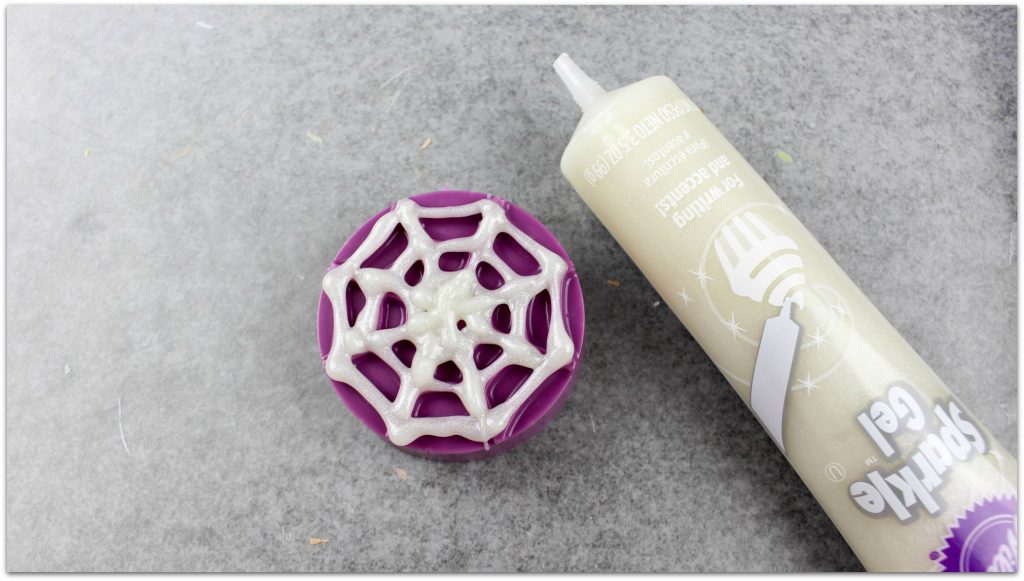 I love how the black looks on the orange!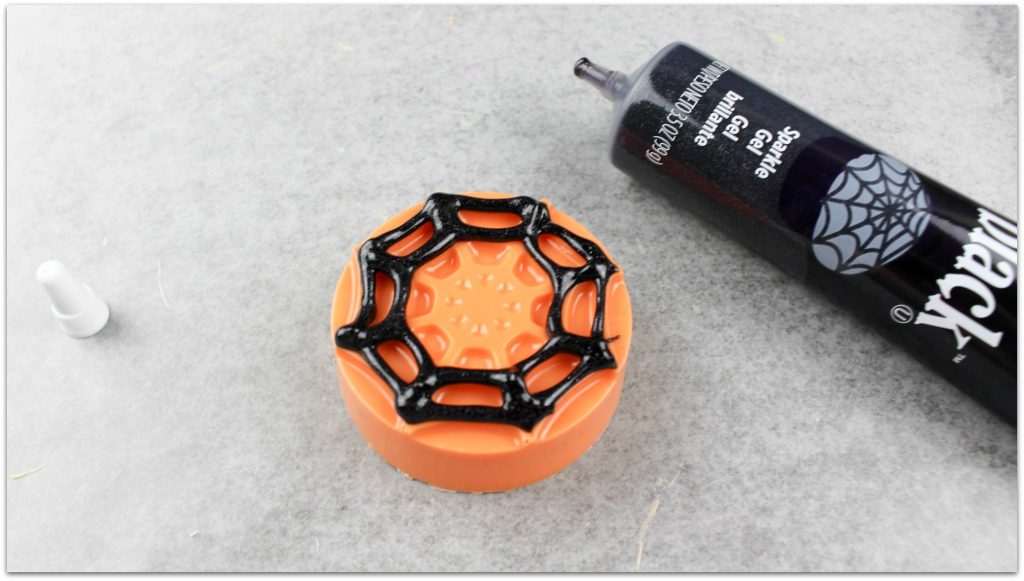 Lay back on the baking sheet and allow to dry for at least 20 minutes.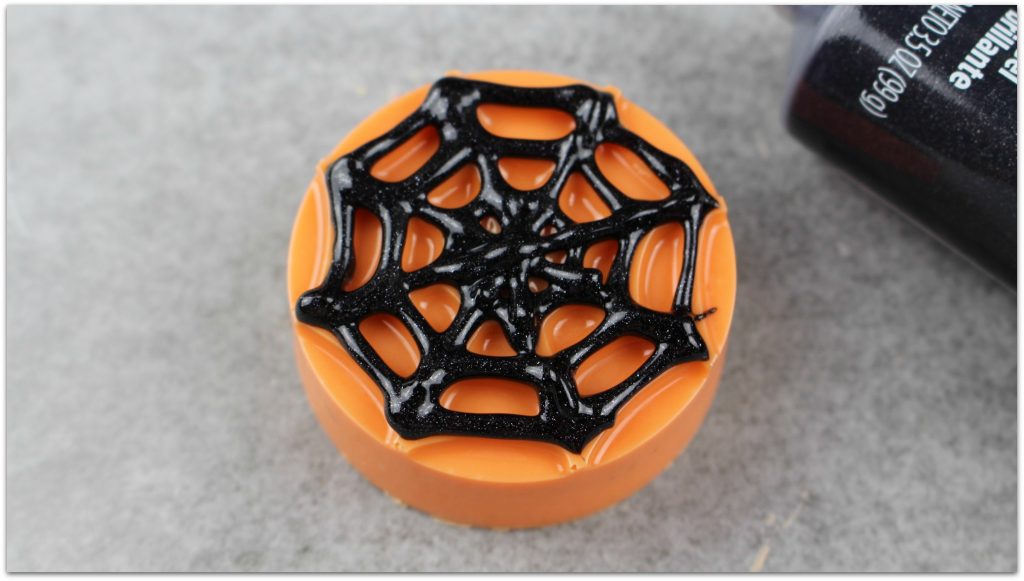 Aren't you proud of yourself?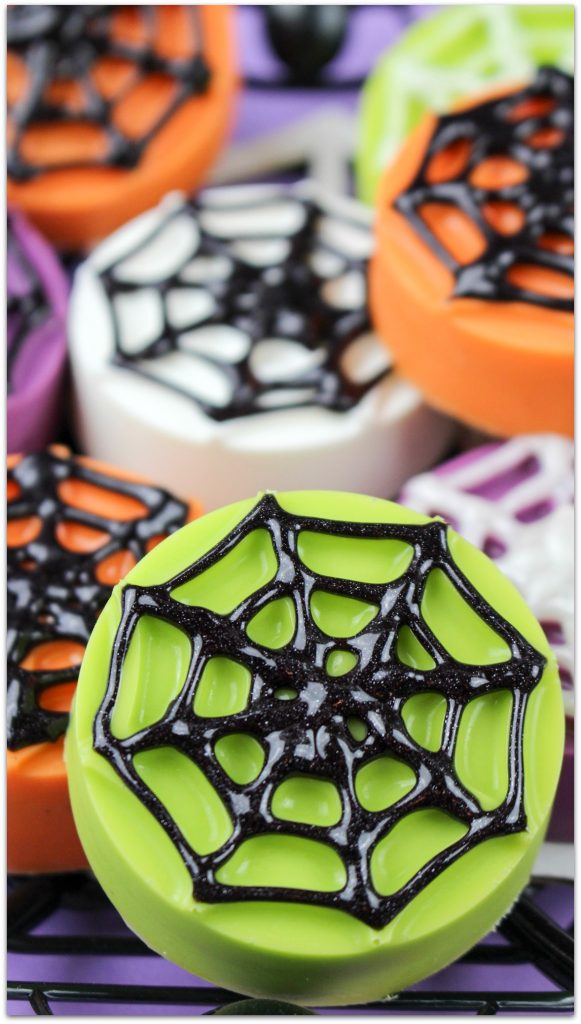 Looking for more ghoulish recipes? Check out these 20 Boo-rific Cakes, 50 Spooky Halloween Desserts, or these Halloween Brownie Bites!