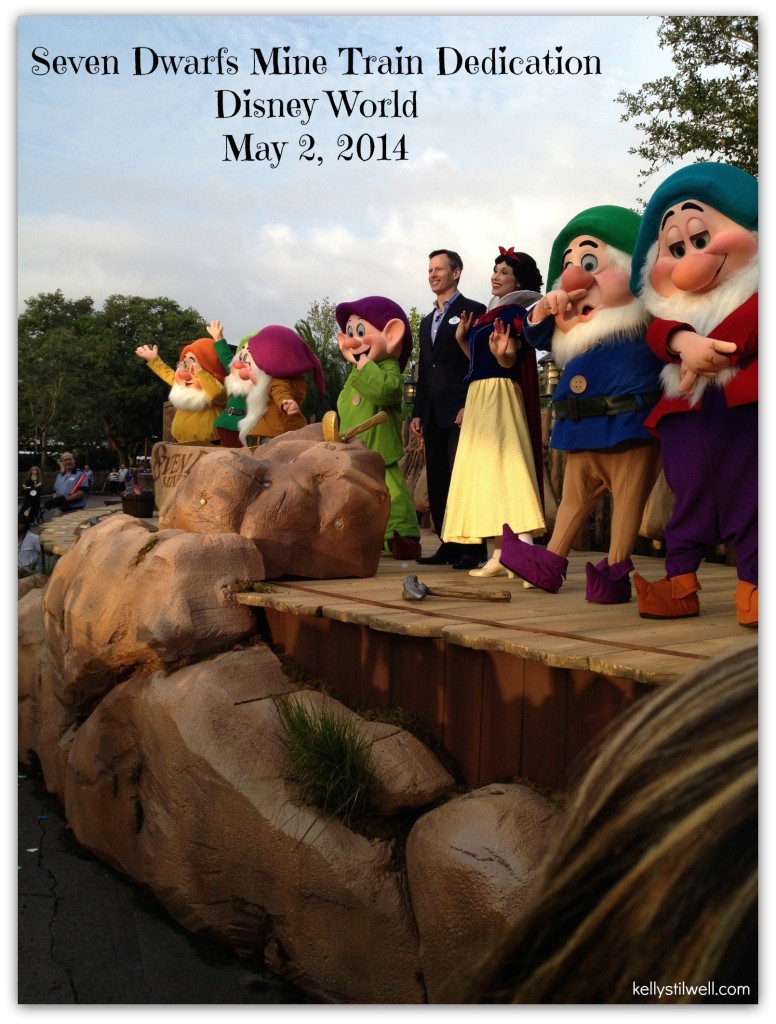 You've undoubtedly heard about some of the new fun coming to Walt Disney World in the coming months. I'll be sharing more about it over the next few weeks, but today is a very special day in the Magic Kingdom.
The Seven Dwarfs Mine Train has been all over the news, and with good reason. It's amazing! Though the official Grand Opening isn't until today, there have been a couple of "soft" runs. When I was at Disney World for the Mine Train press event, I was able to ride the Train twice with my daughter. Coming from someone who doesn't like roller coasters, I absolutely loved it! The ride is so smooth, I couldn't wait to get back on! This past weekend, the Mine Train was open again for the Disney 24 hour event. Magic Kingdom was open from 6 am on Friday until 6 am on Saturday, and I don't know that I have ever seen it so crowded! Many were Disneybound dressed, and I heard even Leslie Kay was there! The wait for the Mine Train will be hours long for a while, but it's worth it, not just for the ride, but to see what's inside. It truly is magical.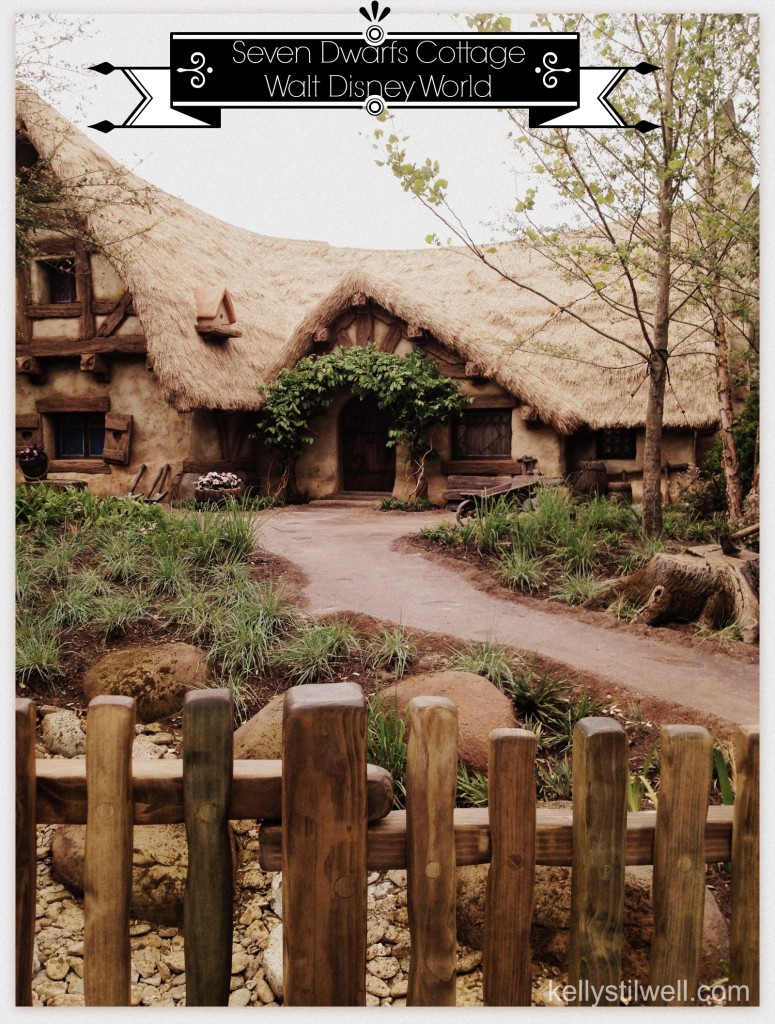 As you go around the twists and turns, it feels like you are actually rocking. These cars are the first of their kind, mounted in pivots, like a cradle, so they rock back and forth. You'll listen to the music from Snow White and the Seven Dwarfs, and see animated figures of Snow White, the Seven Dwarfs, and even a couple of forest critters.  At the end, don't miss the witch! She is amazing!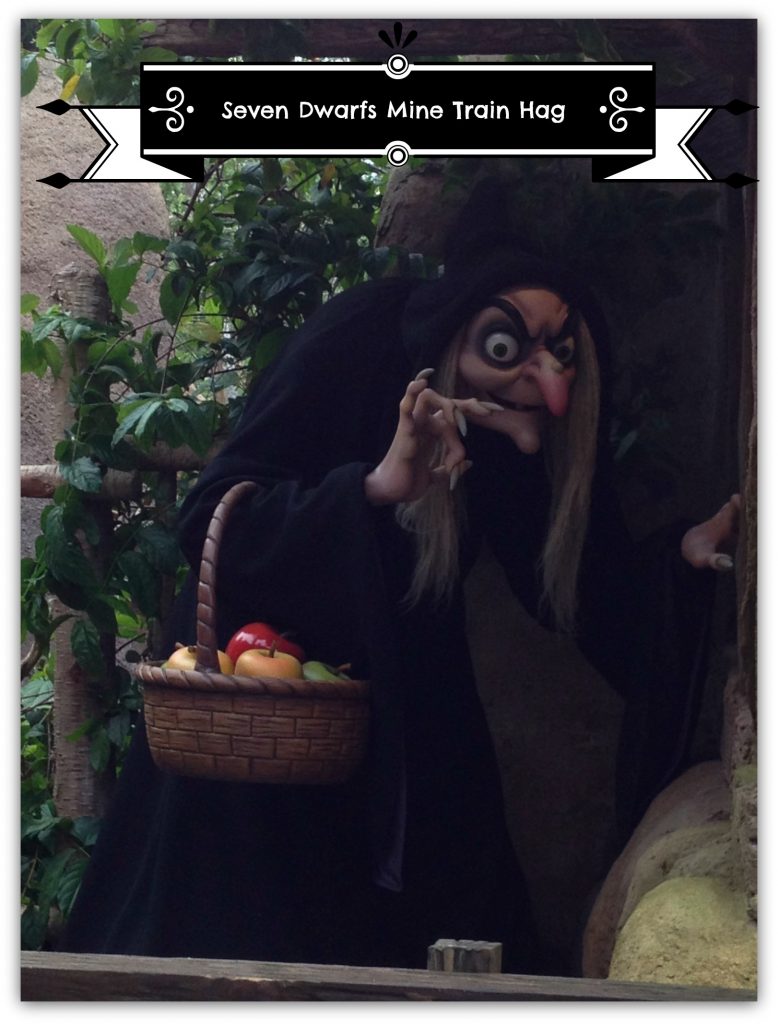 What a thrill it was to be able to attend the historic dedication of this long-awaited ride! Everyone gathered near the ride in the New Fantasyland. There were magazines and TV stations from all over the world! Of course, The Seven Dwarfs were there to help with the dedication. Aren't they adorable?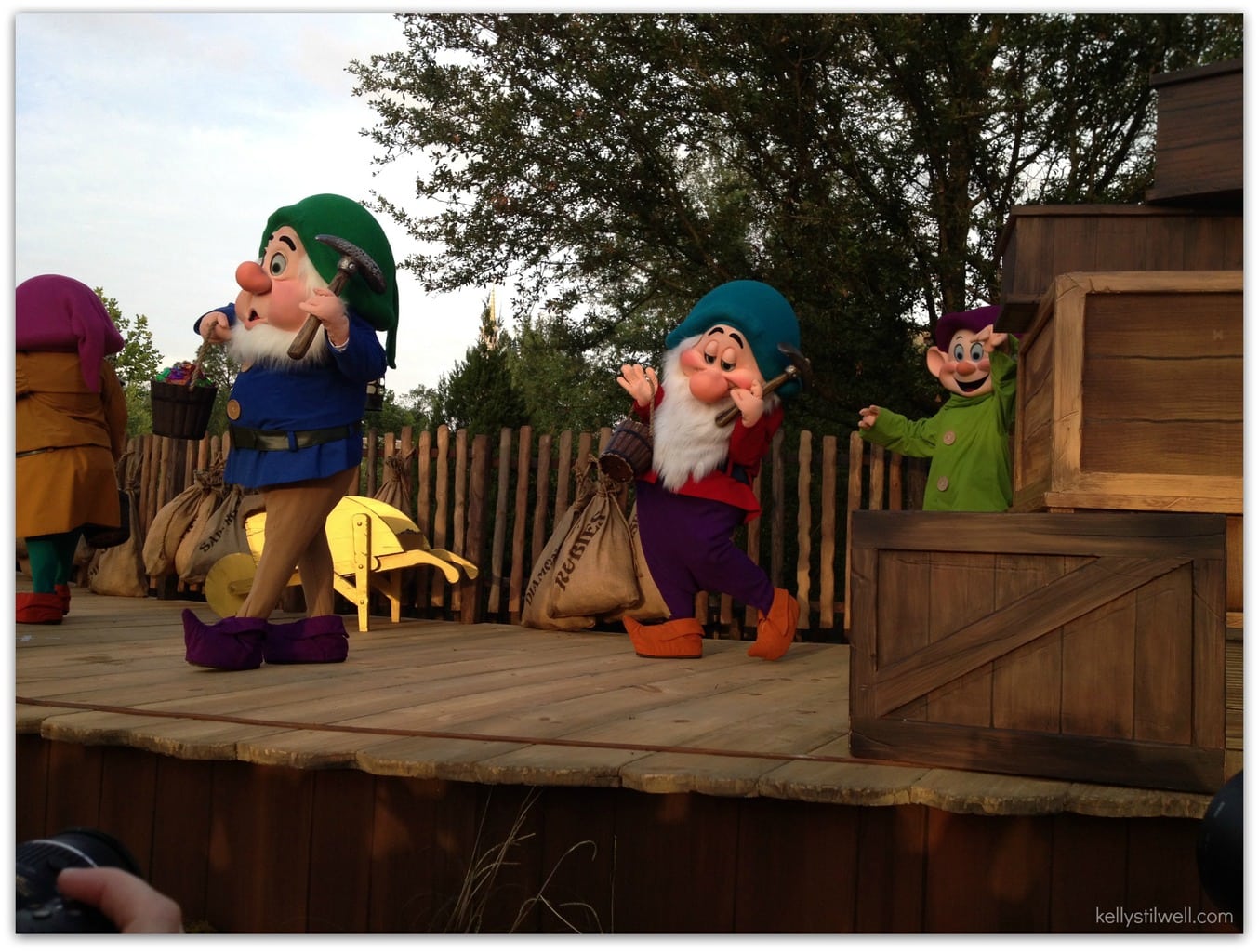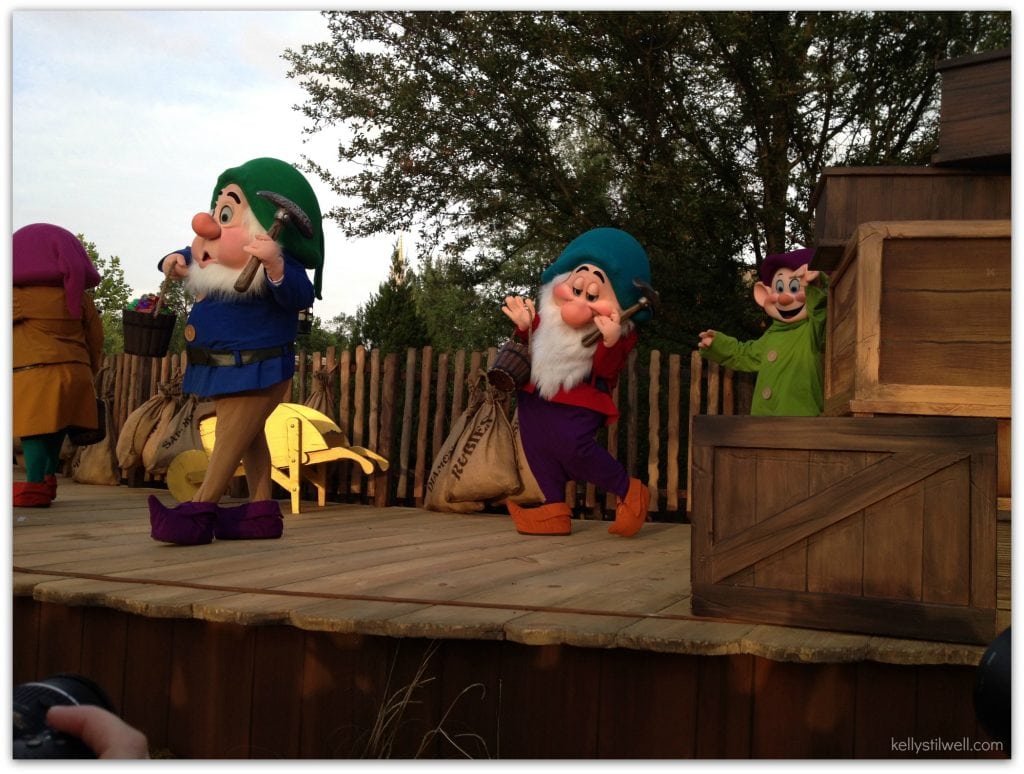 Grumpy wanted no part of anything. Except being...Grumpy.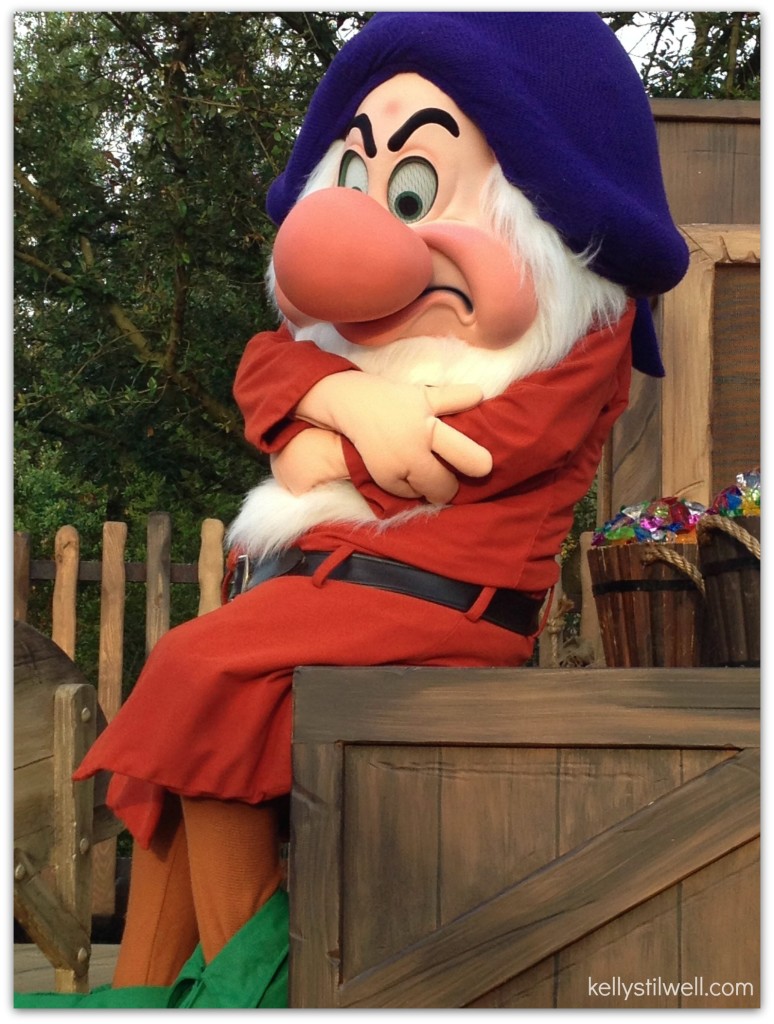 I do think everyone else was pretty excited to be there!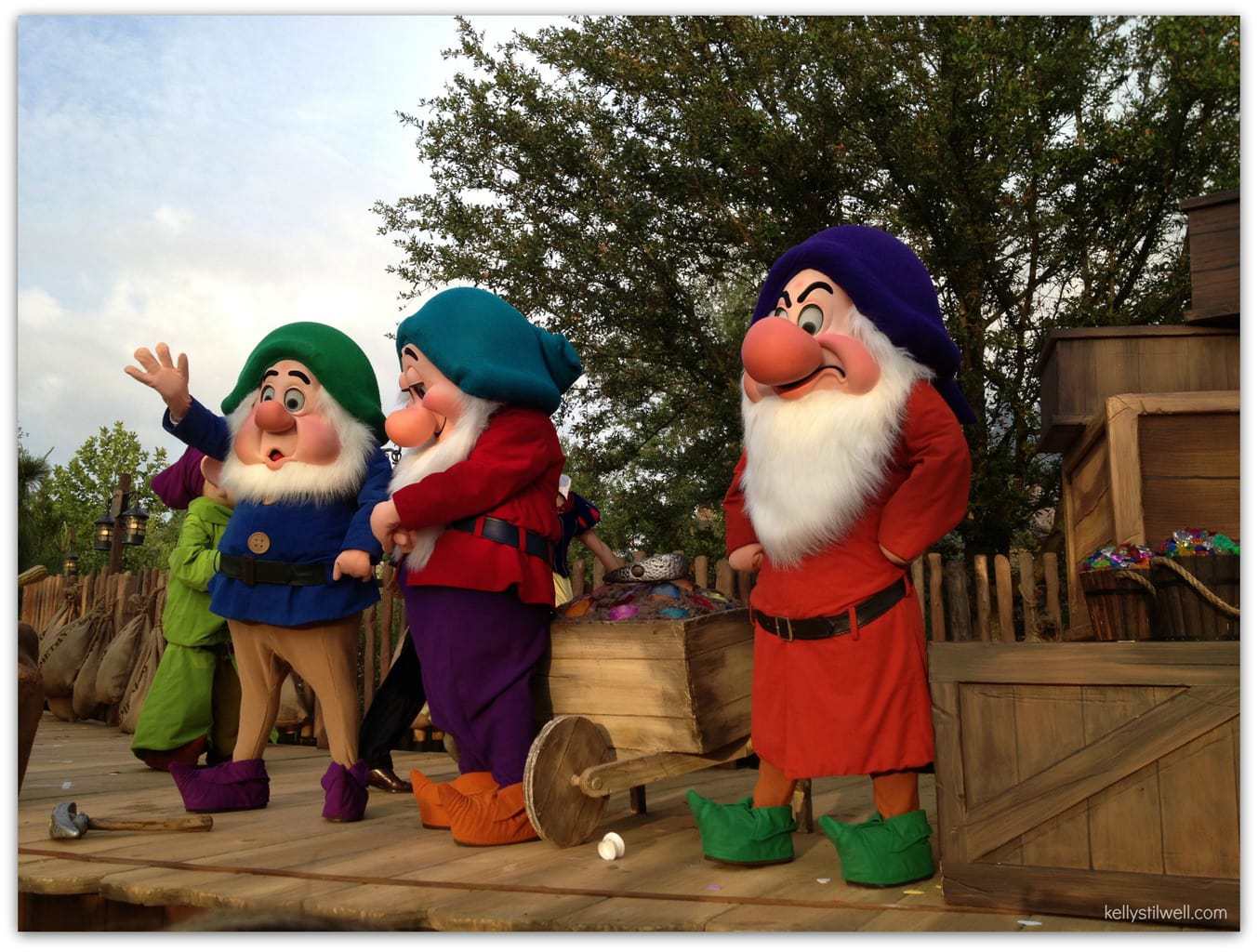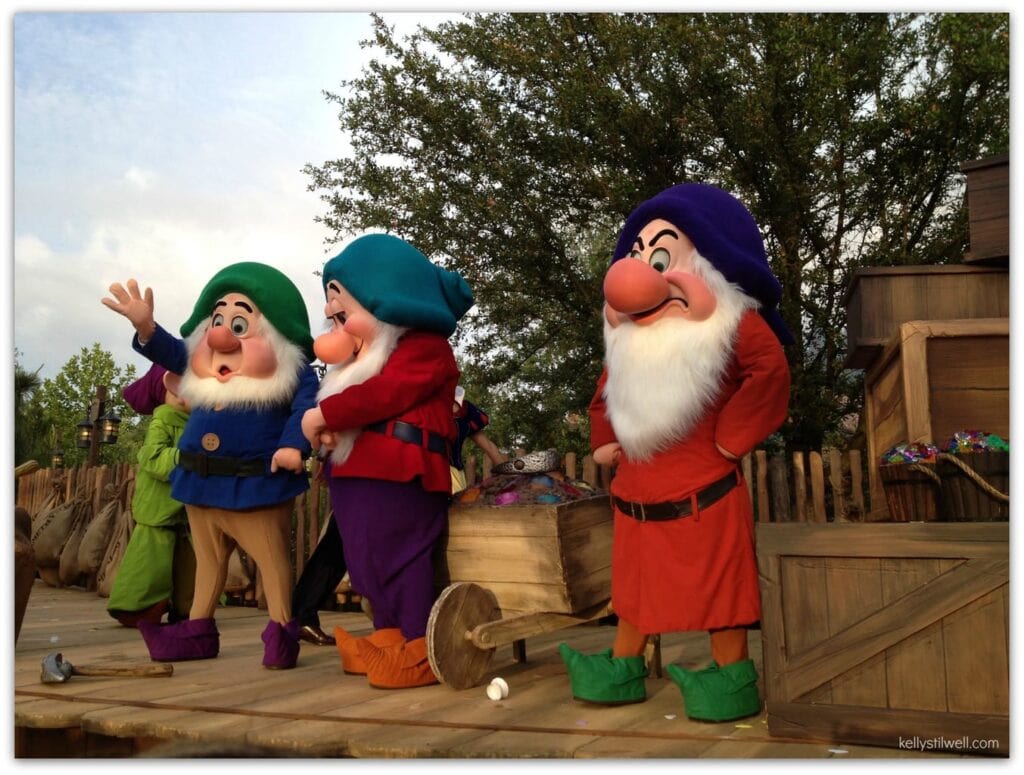 Tom Staggs, Disney Parks & Resorts Chairman, came out to say a few words. I still couldn't believe I was there! One day (years from now) I will take my grandkids to ride the Mine Train and tell them about this day!
Snow White joined Tom for the dedication. I managed to get a little of it on my phone, though I was so excited I forgot to turn it sideways! It's still special! Enjoy!
The Seven Dwarfs Mine Train is a must when you visit the Magic Kingdom. Start making plans to visit soon!