These creative eggnog desserts will put everyone in the Christmas spirit. They are so fun and unique you'll be the star of the party!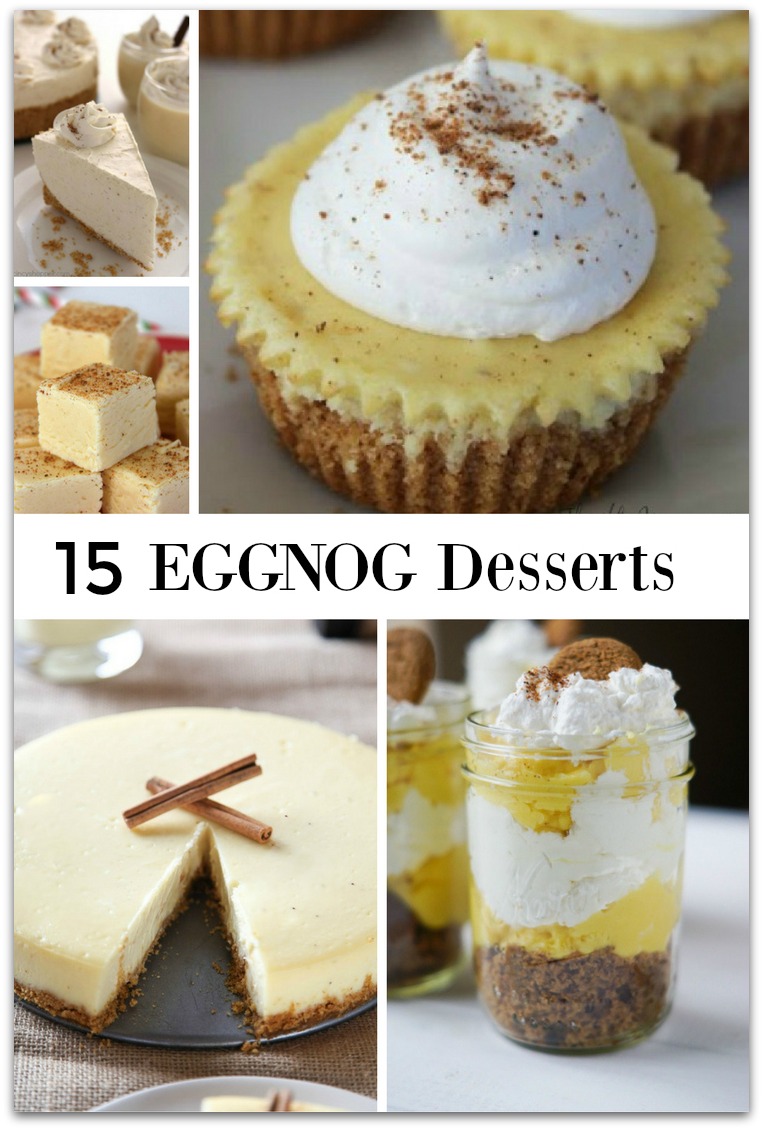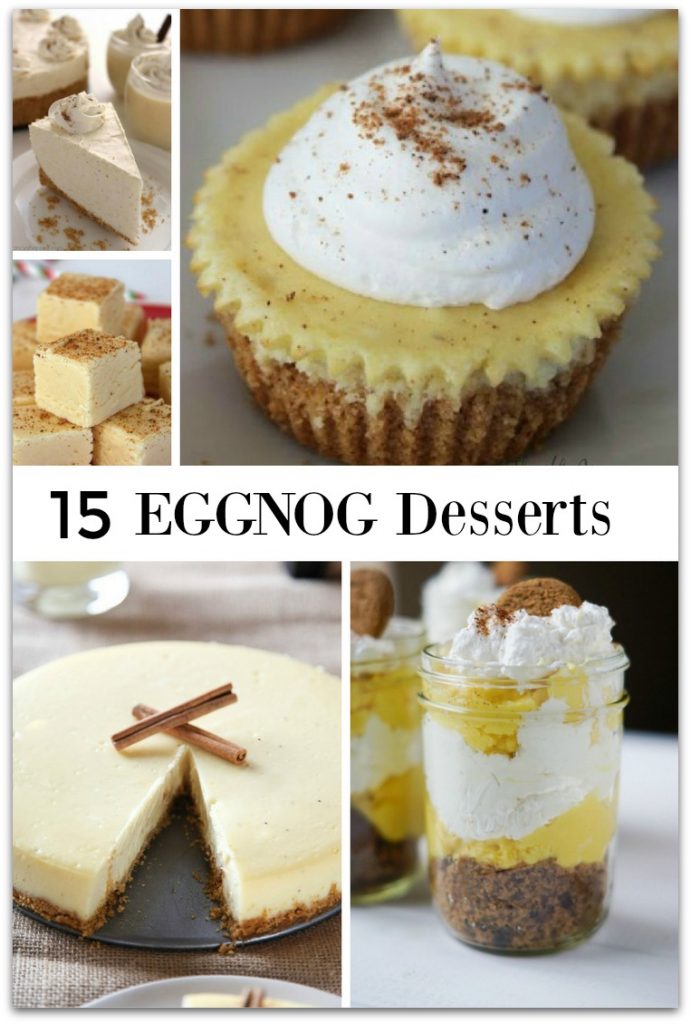 As much as I enjoy eggnog when the holidays roll around, I've never thought about making eggnog desserts. In fact, I've never even seen an eggnog dessert at a party, and I can't figure out why!
Nothing says the holidays like eggnog and sweet treats, so why not combine them to make a dessert that everyone will rave about? From cakes and pies to trifles and fudge, there are so many ways to enjoy eggnog instead of just drinking it from a glass!
I don't know what it is about eggnog. People either seem to love to drink it or claim they can't stand the stuff. I have one daughter who will be drinking it from now until New Years, and another daughter who you couldn't pay to drink it!
But something wonderful happens when you add eggnog to a dessert recipe. No matter which camp you fall into, you're sure to enjoy the rich taste of one (or more!) of these eggnog desserts that are perfect for your holiday celebrations.
15 Delicious Eggnog Desserts
Eggnog Layer Cake
This Eggnog Layer Cake is super moist, fluffy and FULL of eggnog flavor! With a touch of rum flavor in the frosting, it's perfect for celebrating Christmas!
Check out this recipe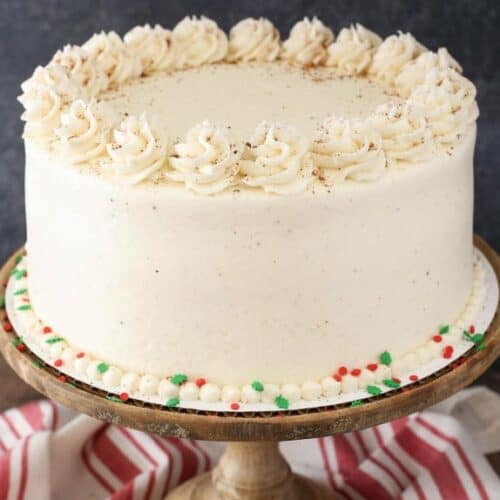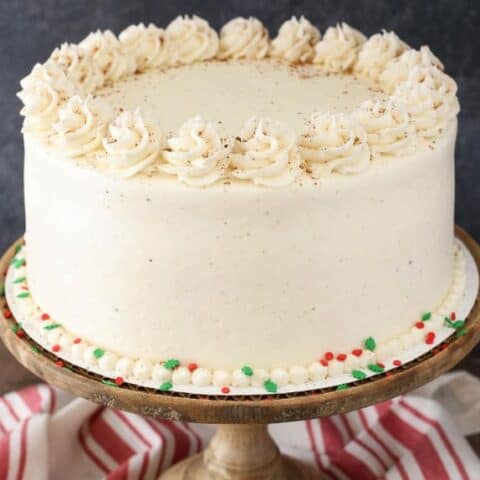 Easy Eggnog Trifle
This Easy Eggnog Trifle Recipe takes less than 10 minutes to make and is perfect for the holidays. Use mason jars to serve this recipe at parties!
Check out this recipe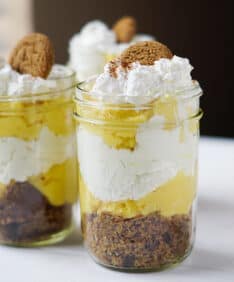 No-Bake Eggnog Cheesecake
If you are needing a holiday dessert that is easy and delicious, you will love this No Bake Eggnog Cheesecake. And so will everyone else!
Check out this recipe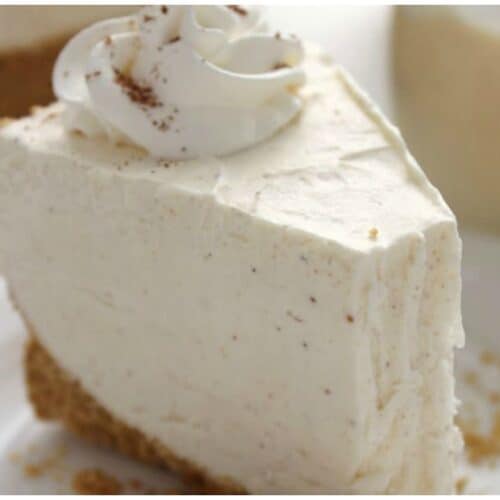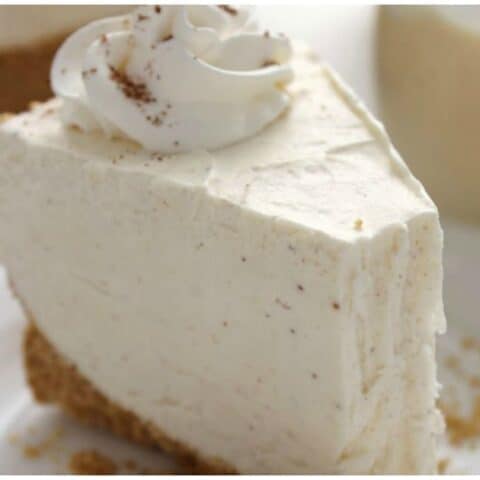 Bourbon Soaked Eggnog Cake
This rich Bourbon Soaked Eggnog Cake will be the star of the holiday dessert table – a classic bundt cake is soaked with a bourbon laced eggnog glaze for the ultimate holiday dessert!
Check out this recipe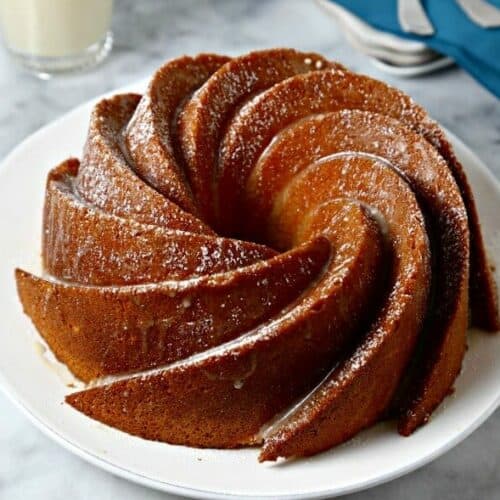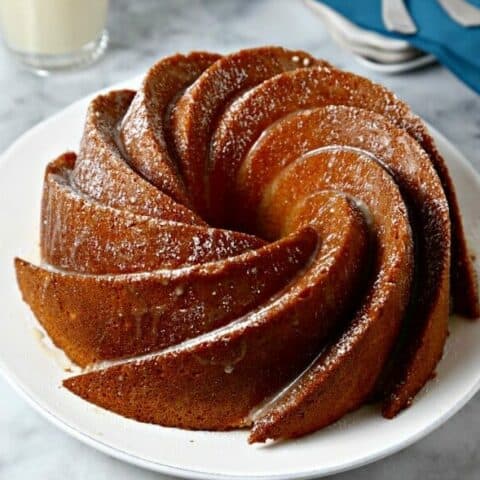 Mini Eggnog Cheesecakes
This delicious Mini Eggnog Cheesecakes takes a creamy cheesecake recipe and adds in a bit of eggnog and nutmeg to give it that special "eggnoggy" twist.
Check out this recipe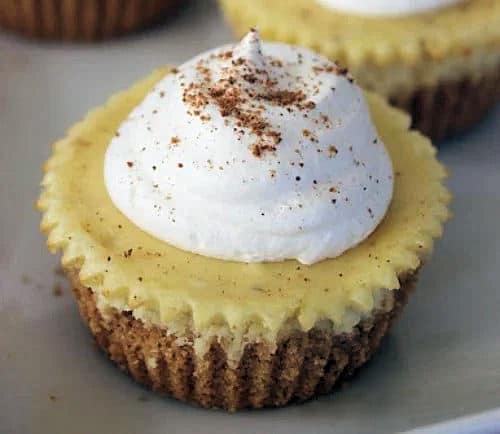 Eggnog Pie
This easy Eggnog pie recipe has only 4 ingredients and you won't believe how delicious it is!
Check out this recipe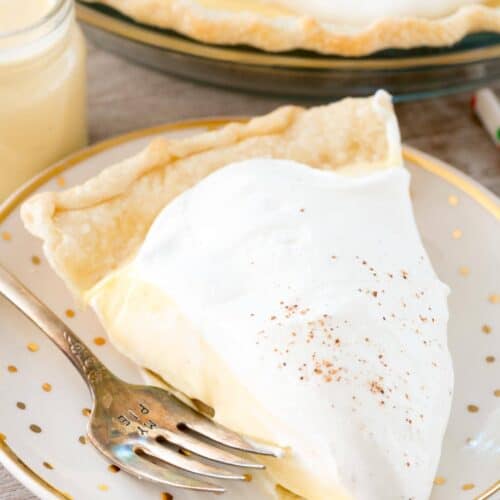 Eggnog Cupcakes
Have a bite of Christmas with this simple dessert recipe for Eggnog Cupcakes! It has eggnog in the cupcake AND the frosting.
Check out this recipe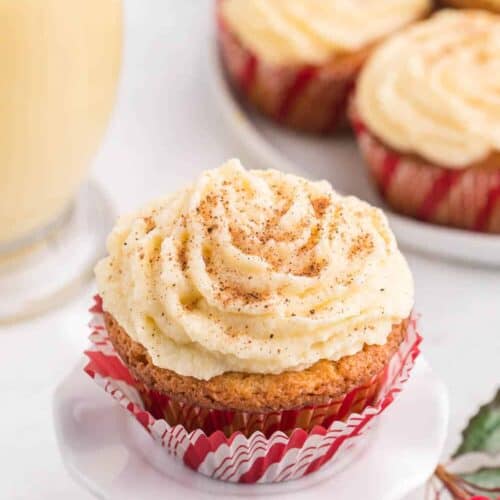 Eggnog Flan Recipe (Quesillo De Ponche De Crema)
This gluten free Eggnog Flan is super easy to make and is the perfect Holiday dessert to serve at parties and celebrations Creamy Eggnog Flan Oh Yum!
Check out this recipe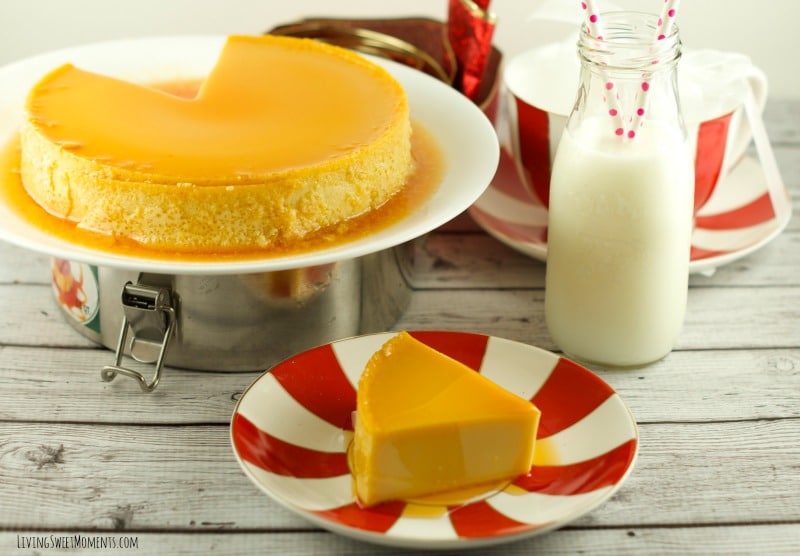 Eggnog Cheesecake
Rich eggnog meets smooth and creamy cheesecake in this decadent eggnog cheesecake. Your favorite holiday beverage in cheesecake form.
Check out this recipe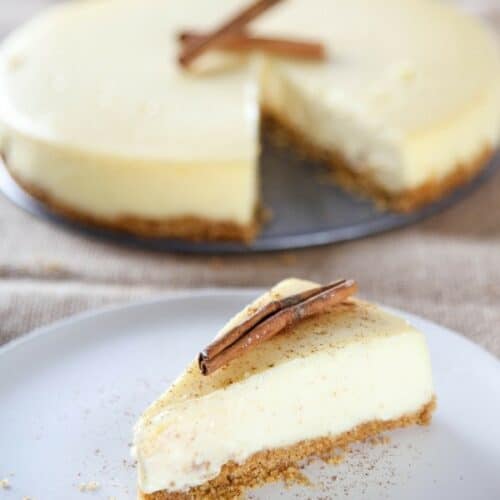 Eggnog Biscotti
Crisp and crunchy and a wonderful treat to go along with your morning cuppa!
Check out this recipe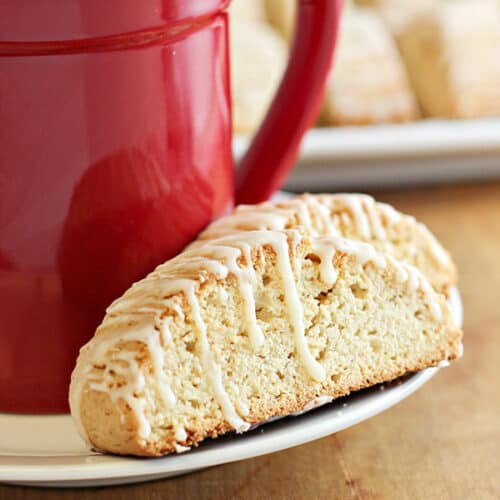 Eggnog Fudge
Rich and creamy and so easy to make! This eggnog fudge will be the hit of any party!
Check out this recipe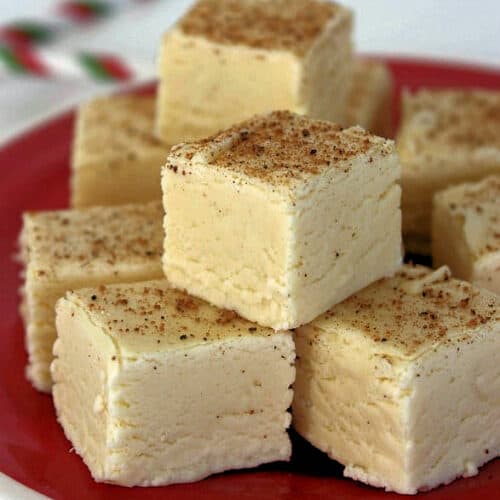 Eggnog Éclair Dessert
Creamy eggnoggy pudding layered with vanilla wafers and topped with creamy chocolate…yes please!
Check out this recipe
Eggnog Bundt Cake with Rum Icing
This Bundt cake is a delicious, non-complicated holiday dessert that packs a punch when it comes to flavor.
Check out this recipe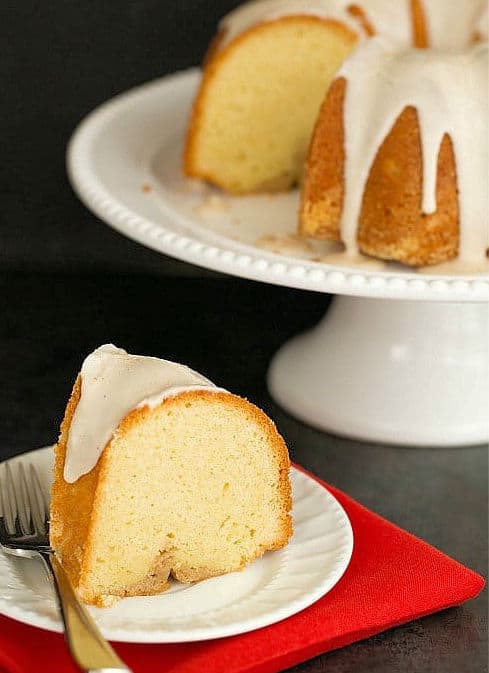 Eggnog Cake with White Chocolate Ganache Whipped Cream Frosting
Dense eggnog cake with a light, sweet, creamy and airy whipped cream frosting flavored with white chocolate ganache. It's perfect for any holiday get-together.
Check out this recipe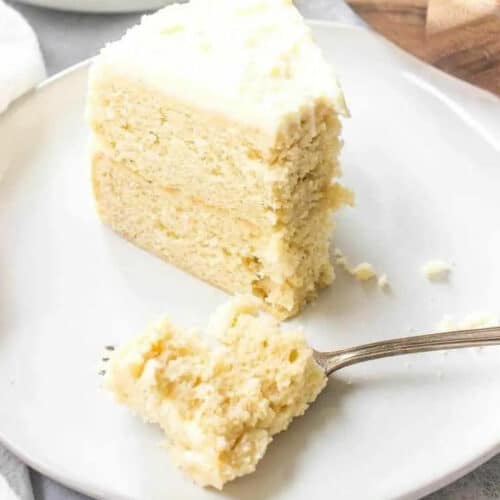 Looking for more Christmas recipes? Try these Chocolate Christmas Desserts or these Christmas Cookies everyone will love. Planning a special breakfast for Christmas? Check out these 10 recipes for a yummy Christmas breakfast.
There you have it! The best 15 eggnog dessert recipes you'll ever need! My personal favorite is the eggnog cheesecake - what is yours? Try to make a few and let me know what you think!
Looking for easy recipes and travel recommendations? Subscribe to Food, Fun & Faraway Places and never miss a thing! We have so much goodness coming up! Be sure to follow us on Instagram, Facebook, Pinterest, & Twitter, too!