These Almond Butter Truffles are the perfect treat for Valentine's Day - or any day you want to say I love you!
It's such an easy recipe, and the heart truffles turn out so pretty. Head to the kitchen with the kids and let them help!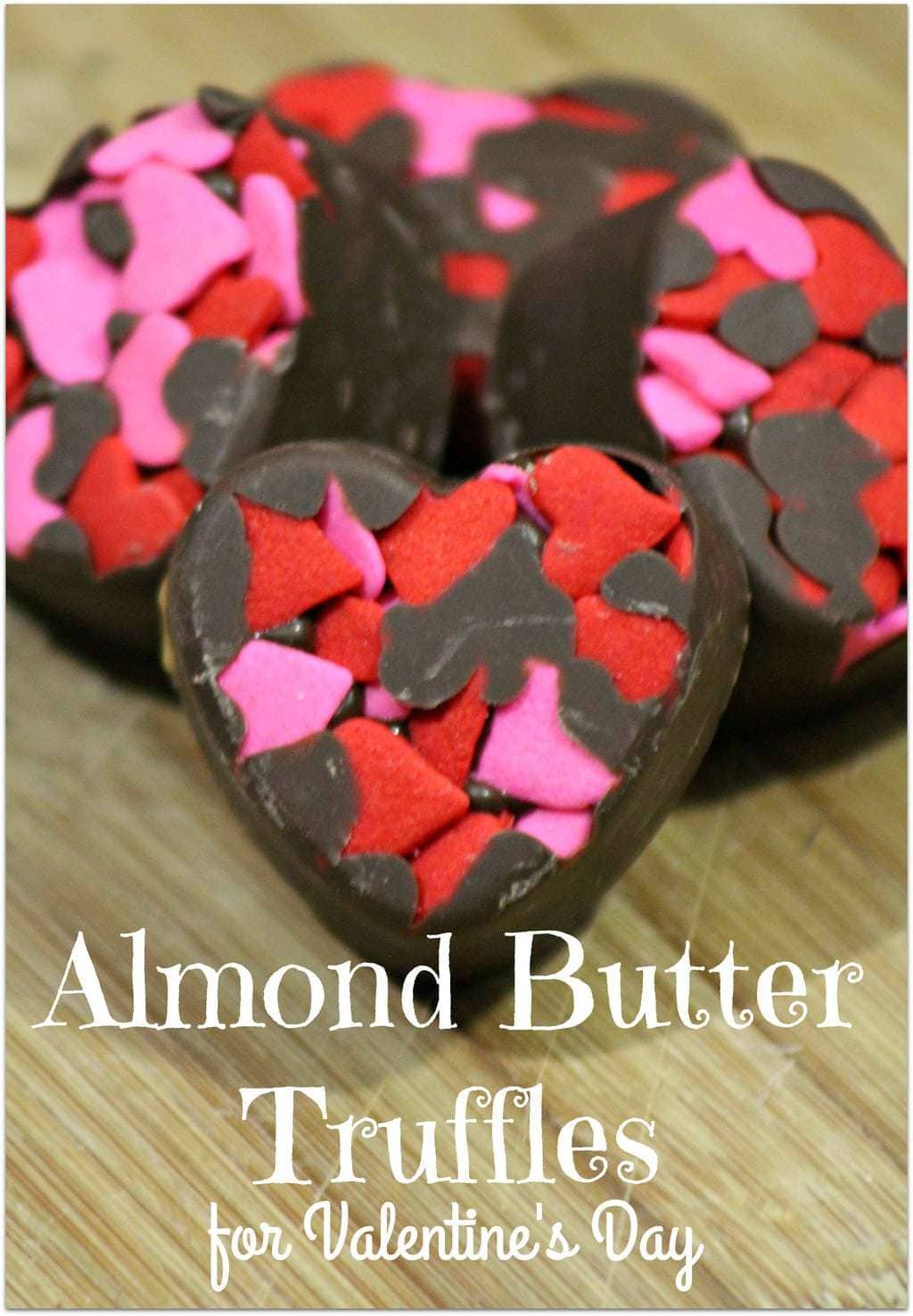 When asked to bring food to that Valentine's Day party, this is a wonderful dessert and will stand out among all those cookies and cupcakes!
By the way, almond butter is a healthier alternative to peanut butter, too! Enjoy!
Almond Butter Truffles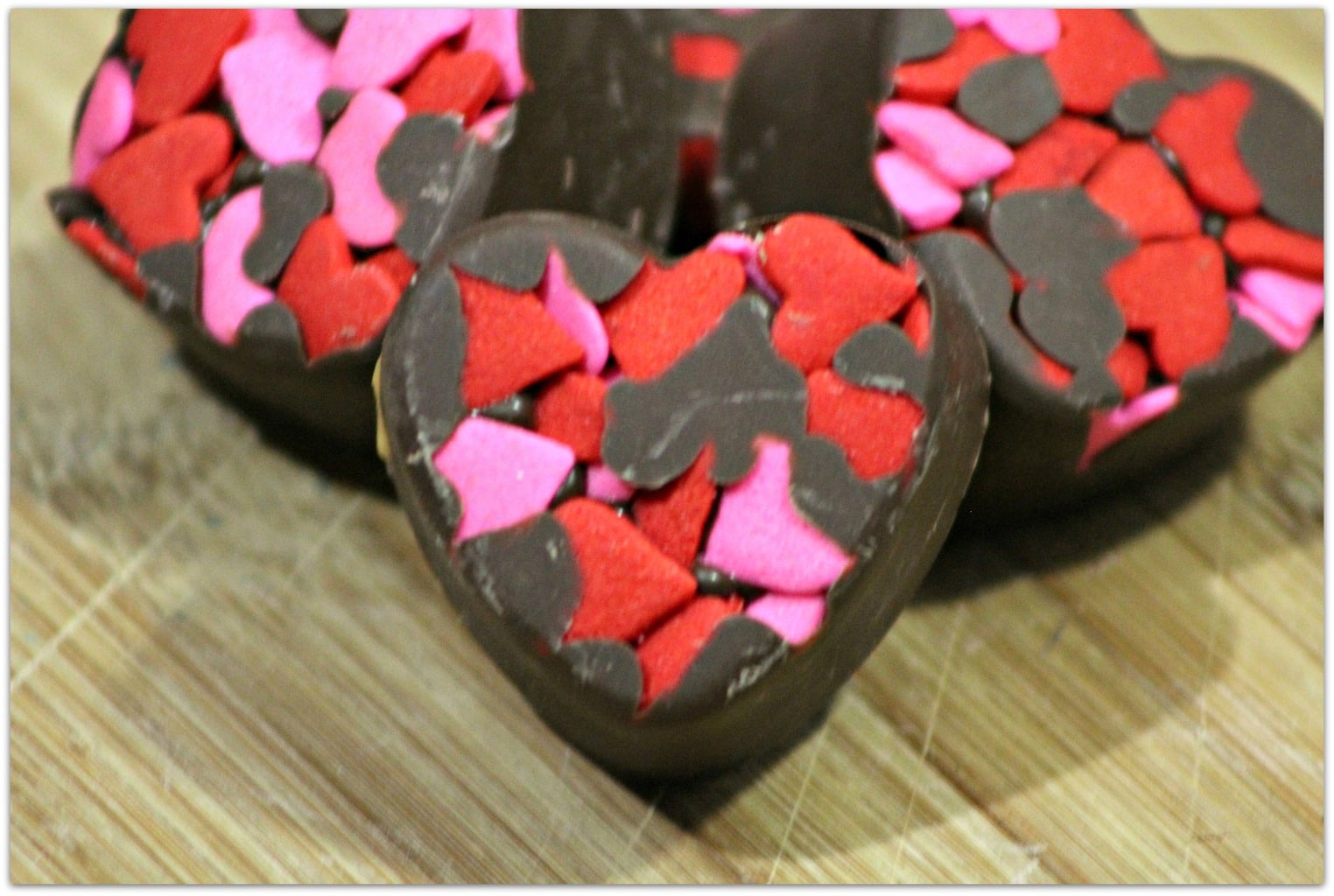 Ingredients:

Ghirardelli chocolate wafers
Almond butter
Wilton Valentine heart candies
Wilton silicone heart mold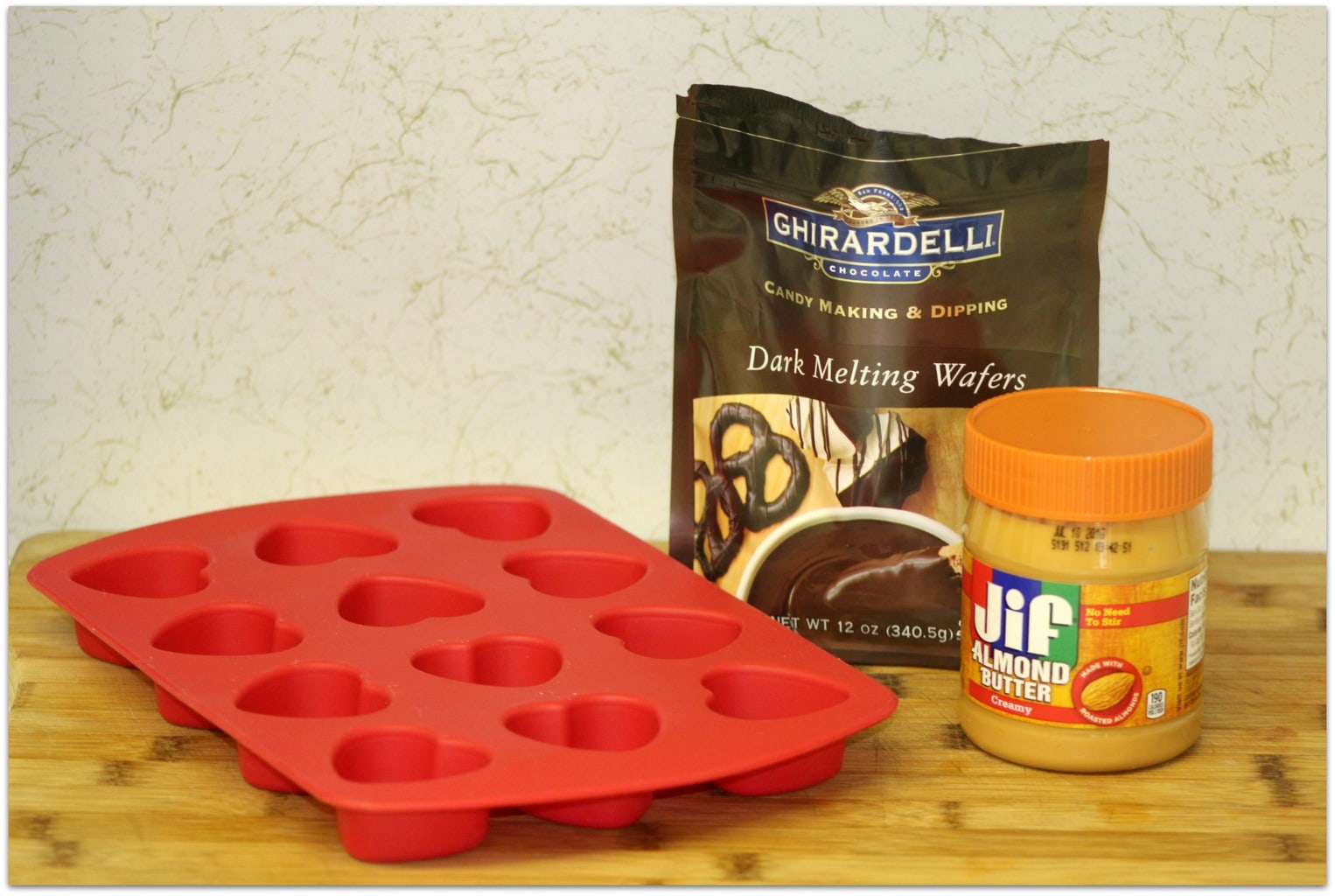 Directions:
Place the heart silicone mold on a cookie sheet.
Dry the inside of the silicone mold.
Drop some of the Wilton red & pink heart candy in the bottom of the mold.
Melt the chocolate wafers.
Add a tablespoon of melted chocolate on top of the heart candies.
Spoon a layer of almond butter on top of the melted chocolate.
Top off the mold with a layer of melted chocolate.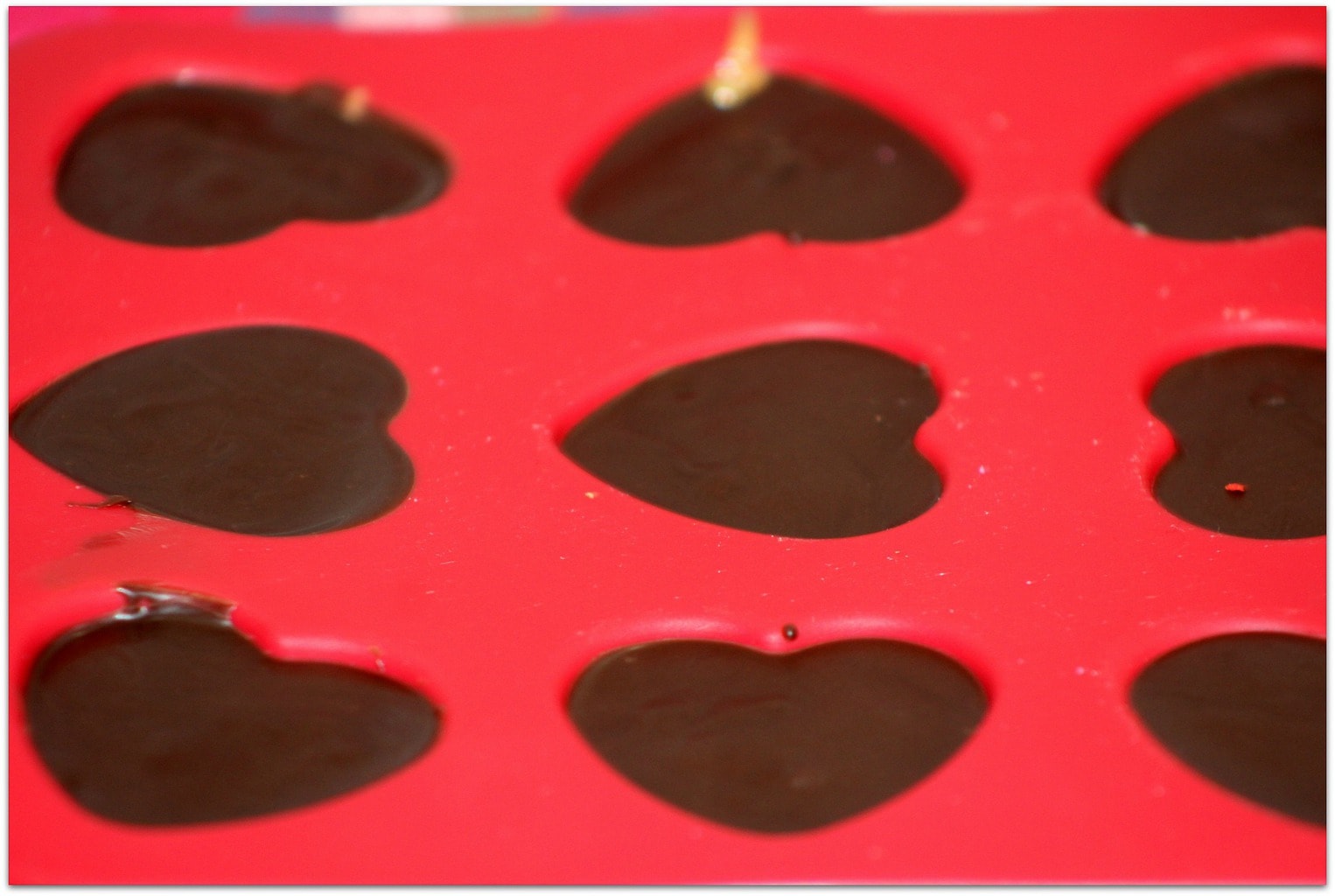 Tap the filled mold while on the cookie sheet to make sure that it is level and any holes that may be in the mold can be filled.
Refrigerate until the chocolate has set.
Allow the hard candy in the mold to set, then remove the truffle from the mold.
How easy is that?
Looking for more Valentine's Day desserts? Check out these 30 Chocolate Valentine's Day desserts or this Sweetheart Surprise Valentine's Day Cake! Rather bake up some Valentine's cookies? Here's a round up of Valentine's Day cookies from top food bloggers!