These Valentine's Day Cupcakes are the perfect dessert for a party or even just the two of you.
Whether you need food for that class party, a friend's gathering, or just a special treat for a romantic evening -we've got you covered!
Cupcakes for Valentine's Day
You'll find a recipe for Easy Black Forest Cupcakes, a Chocolate Stout Recipe for that adult party, and perfect little frosted Valentine's cupcakes for the party at school. You'll even find cupcakes made with red wine (shown below!)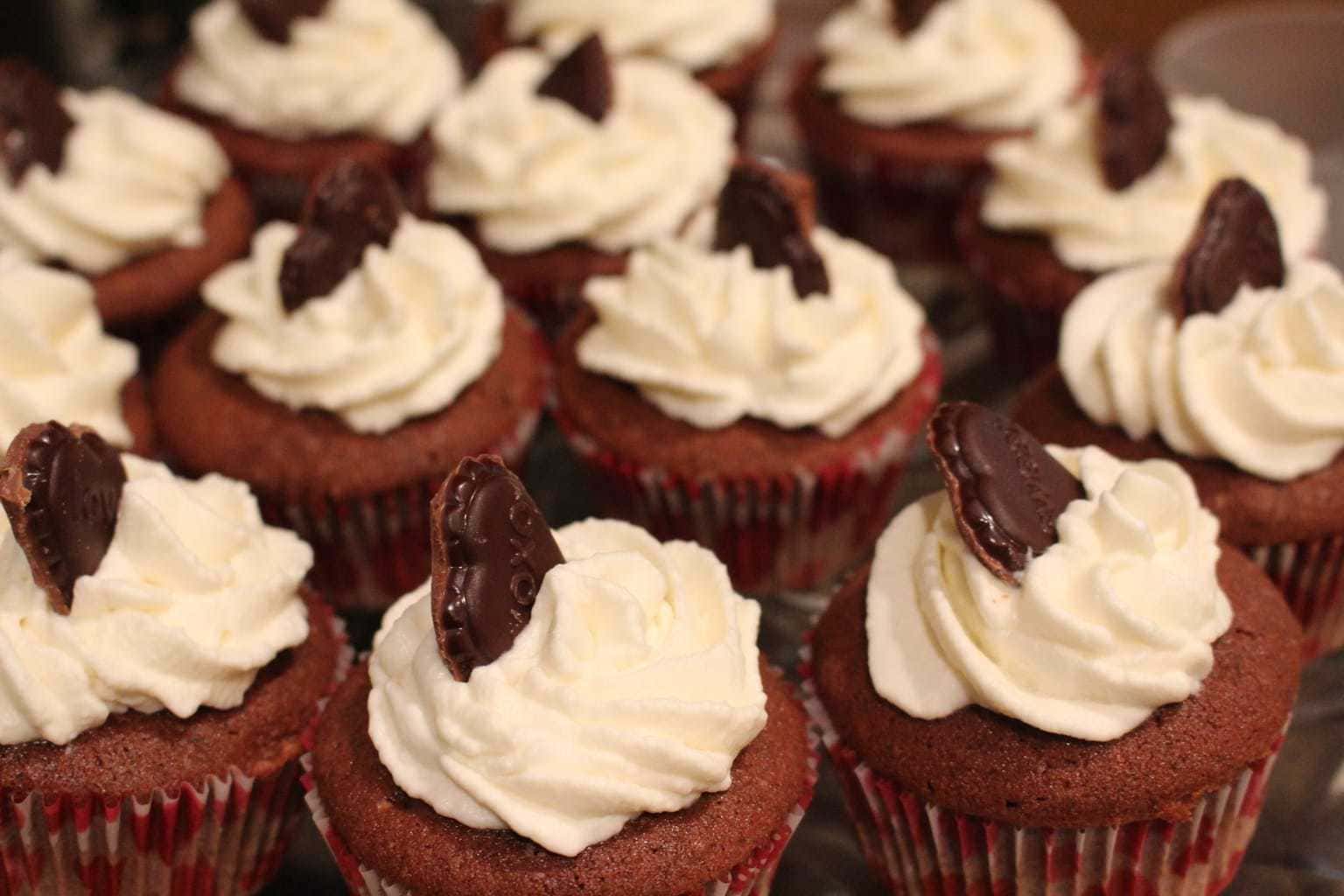 Don't run to the store when you need cupcakes. Head to the kitchen instead. You can do this!
Scrumptious Valentine's Day Cupcakes
If you're looking for cupcakes that are perfect for Valentine's Day, we have you covered with a bunch of delicious recipes!
And if you're looking for Valentine's Day Cookies, check out this roundup of 20 different recipes!
Need a dinner recipe that would be perfect for you and your significant other? Make this elegant Chicken Jardiniere from Oceania Cruises (that's fancy for easy chicken stew!) or make these incredible grilled lamb chops.
Like our content? Follow us on Pinterest!