You'll love this recipe for Broiled Bacon Wrapped Scallops! It's so easy and so delicious! I make this for parties and they are gone in no time. Double the batch and you will be the rock star guest!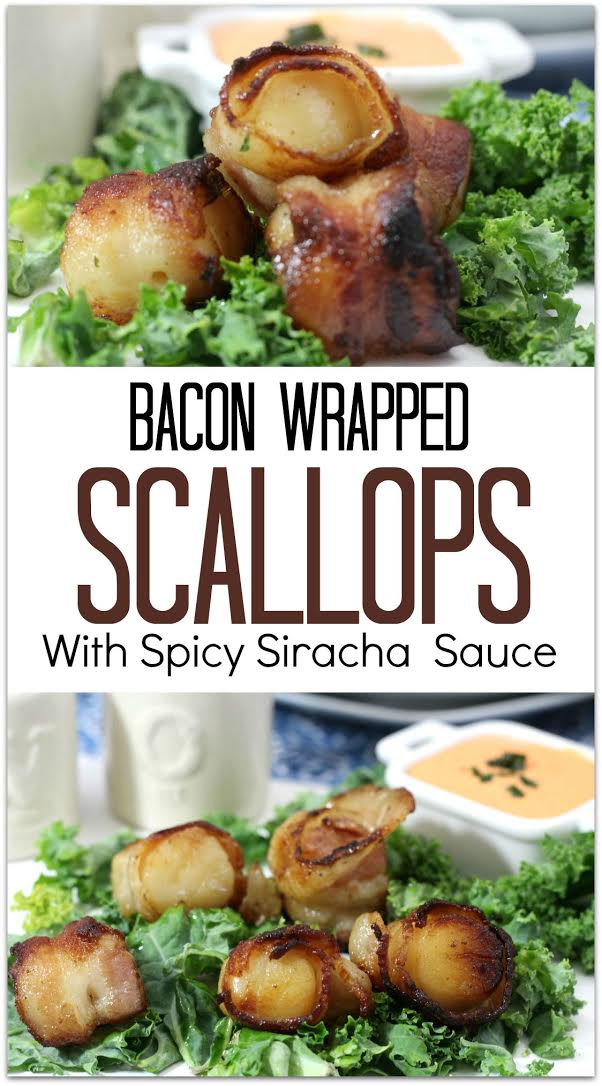 Does your family love seafood? Shrimp, scallops, lobster, fish; I love it all! This recipe for bacon wrapped scallops is so easy and so yummy, and the Sriracha dipping sauce is the bomb! You will want to bookmark this so you can use the sauce for other recipes that could use a dip with a burst of flavor!
Broiled Bacon Wrapped Scallops
Spicy-Sriracha Mayonnaise:
¾ cup mayonnaise
1 ½ tablespoons Sriracha
1 Tbsp. minced garlic
1 tablespoon finely chopped Lemon Balm
Bacon Wrapped Scallops
1 ½ pounds scallops, rinsed and dried
1 pound thin sliced bacon strips cut in half crosswise
freshly ground black pepper, salt and Kale leaves, for serving
Directions for Bacon Wrapped Scallops
Making the Spicy Sriracha Dipping Sauce
In a medium bowl, add mayonnaise, Sriracha, minced garlic, stir well.
Cover and refrigerate until ready to serve.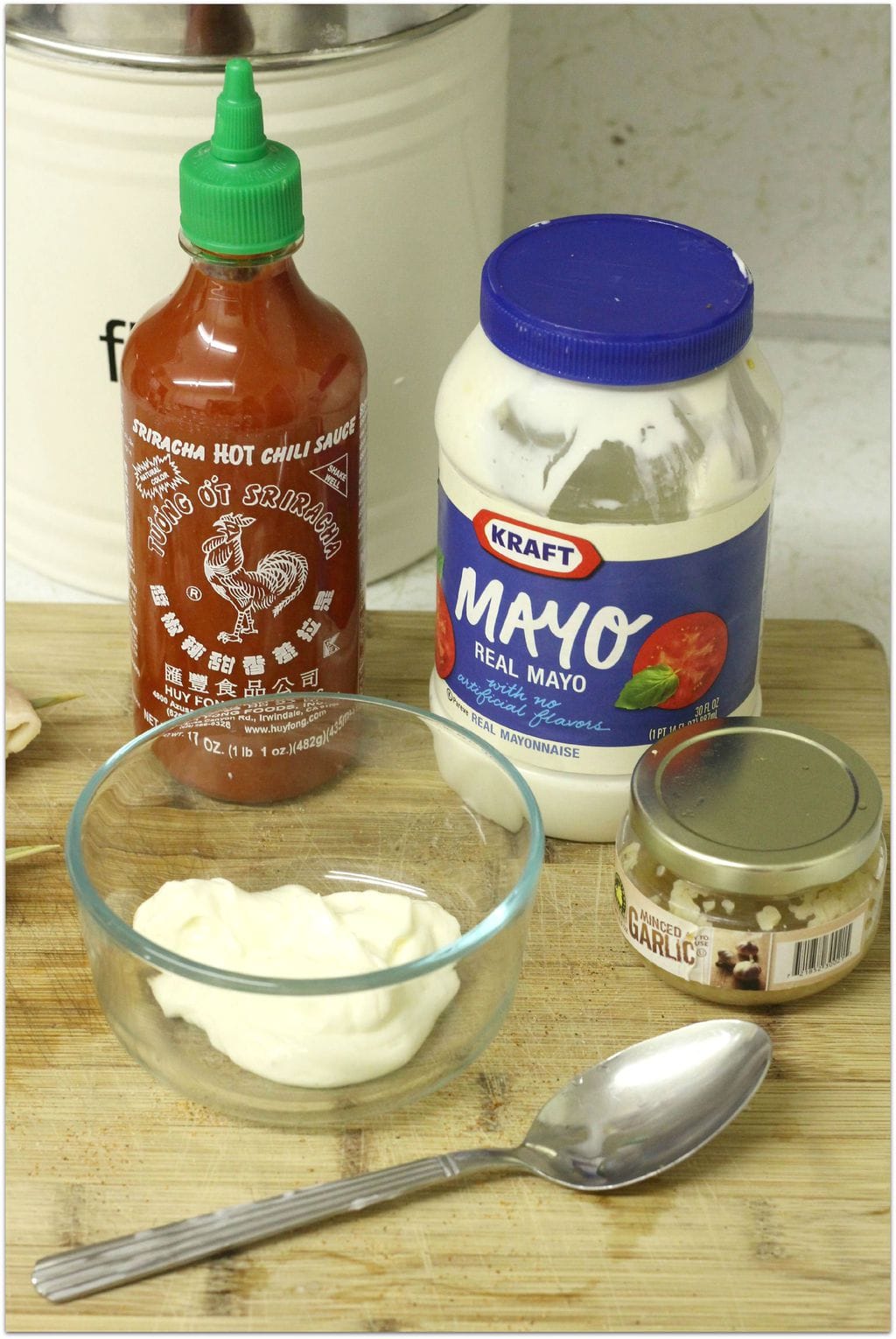 Making the Bacon Wrapped Scallops
Preheat your oven broiler.
Spray a rimmed baking sheet with nonstick spray.
Wrap each scallop with a piece of bacon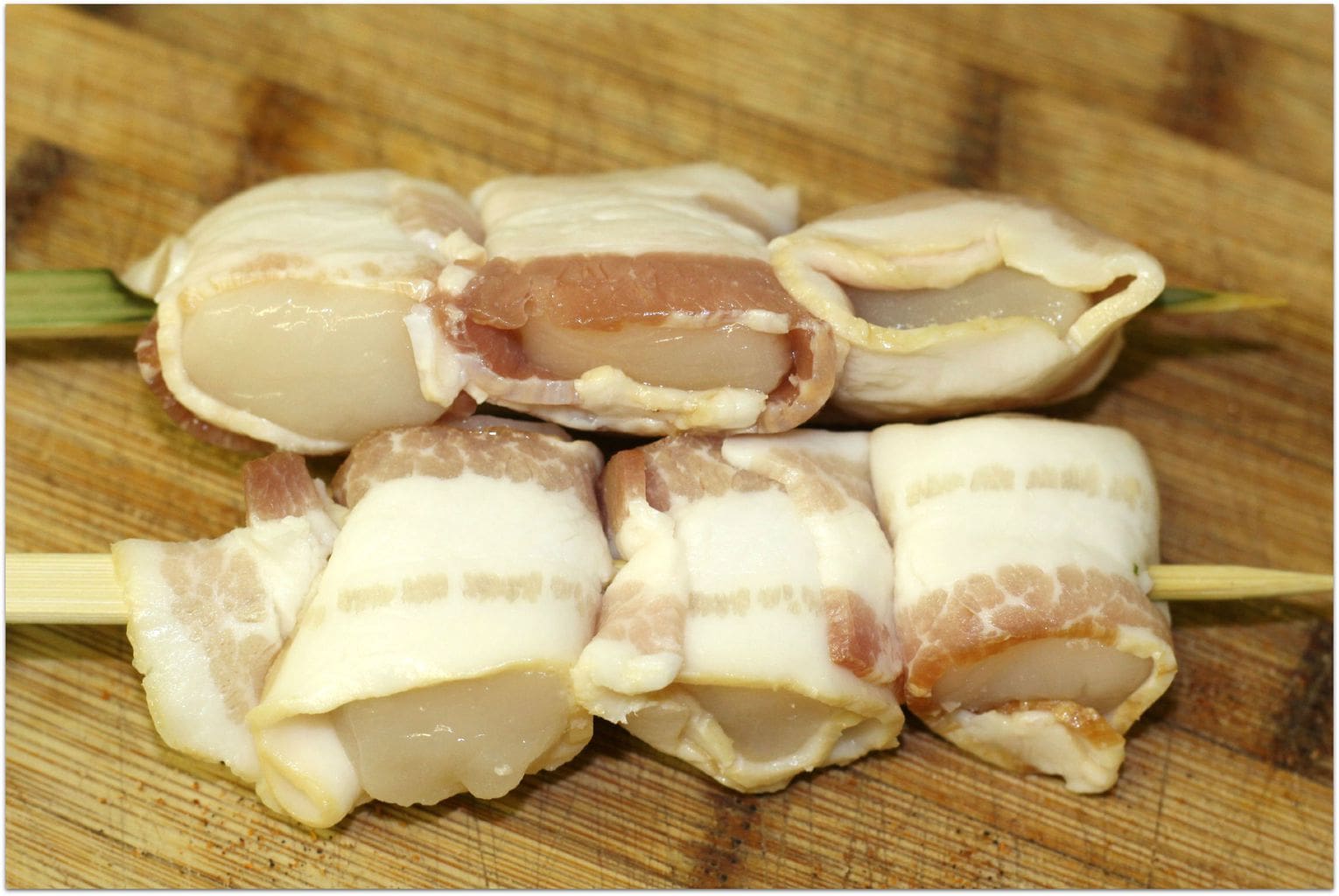 Attach 3 scallops to a wooden skewer
Place the bacon wrapped scallops onto the baking sheet and season them with salt and pepper.
Cook them in the broiler for about 15 to 20 minutes
Turn the scallops once halfway through at 9 minutes.
Looking for other seafood recipes? This
seafood salad recipe
I learned to make in Puerto Vallarta is the bomb, y'all! You are going to love it! You might also want to try some of these recipes from Cruising
seafood menu
options. And for dessert, try this
Apple Tart Tatin
I learned to make from Viking Cruise Lines.