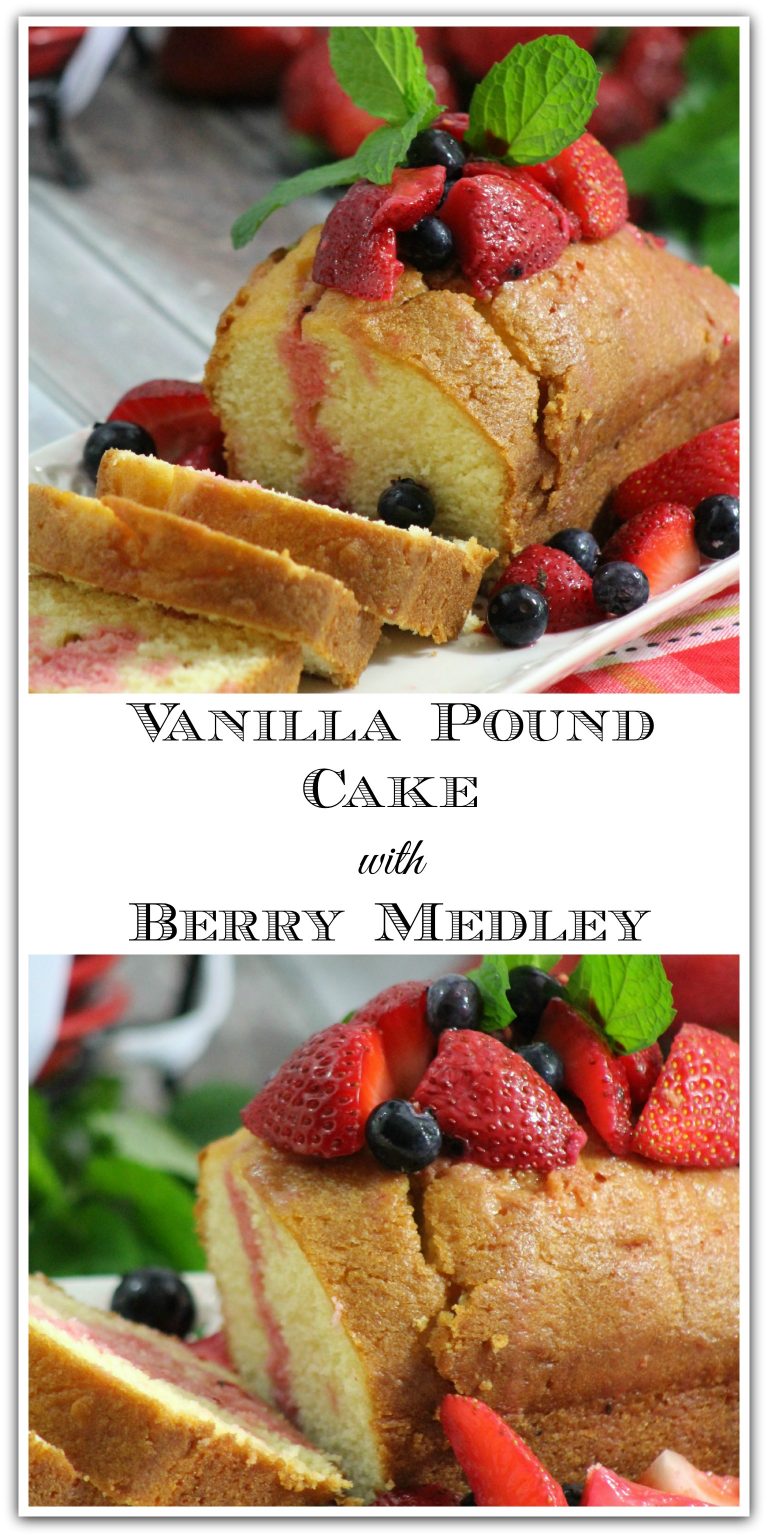 Who doesn't love homemade pound cake? And when it's topped with juicy berries that soak through the cake? Yum. Darn. Now I'm hungry!
What I truly love about this recipe is that it uses Stevia instead of sugar. I know many people have a problem with artificial sweeteners, but I have a dear friend who is a cancer survivor and she uses nothing but Stevia for sweetening. According to WebMD:
Stevia is about 100 to 300 times sweeter than sugar, but has no carbohydrates, calories, or artificial ingredients. Stevia is natural, unlike other sugar substitutes. It's made from a leaf related to popular garden flowers like asters and chrysanthemums.
You can find Stevia in your local grocery store. It's been used in South America and Asia for many years. If you would rather use Splenda, the amount is the same.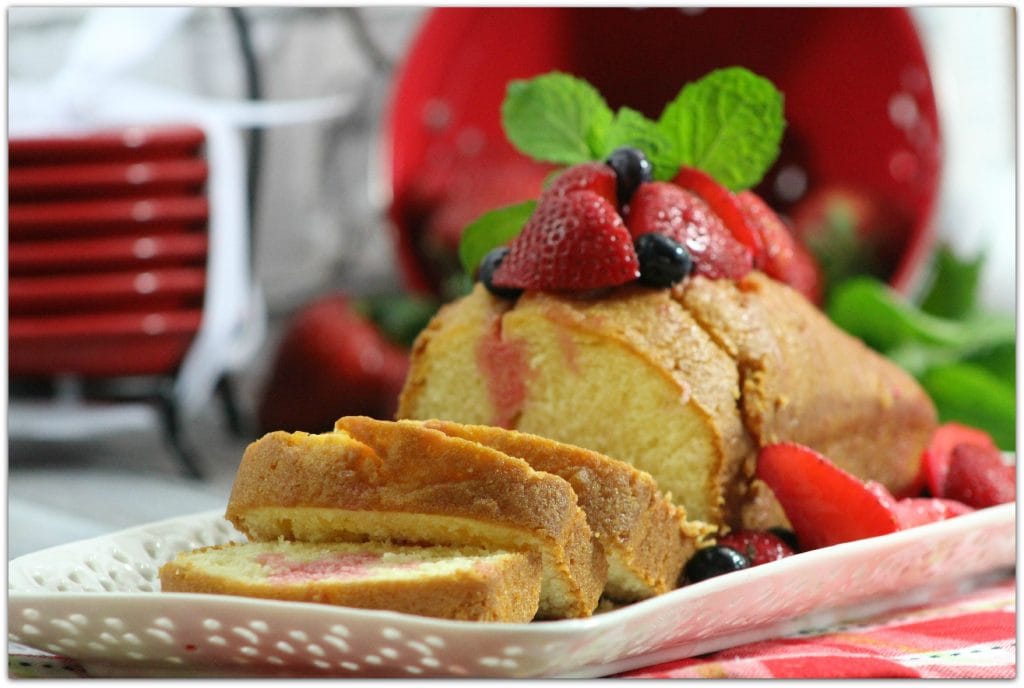 Vanilla Pound Cake with Berry Medley
Pound Cake Recipe:
4 sticks of butter, soft
1 1/2 C Stevia Baking sugar blend
6 large eggs, room temperature
3/4 C  milk - you can use 2% milk no lower or the cake will not be the right consistency
1 tbsp vanilla extract
1 tbsp Almond extract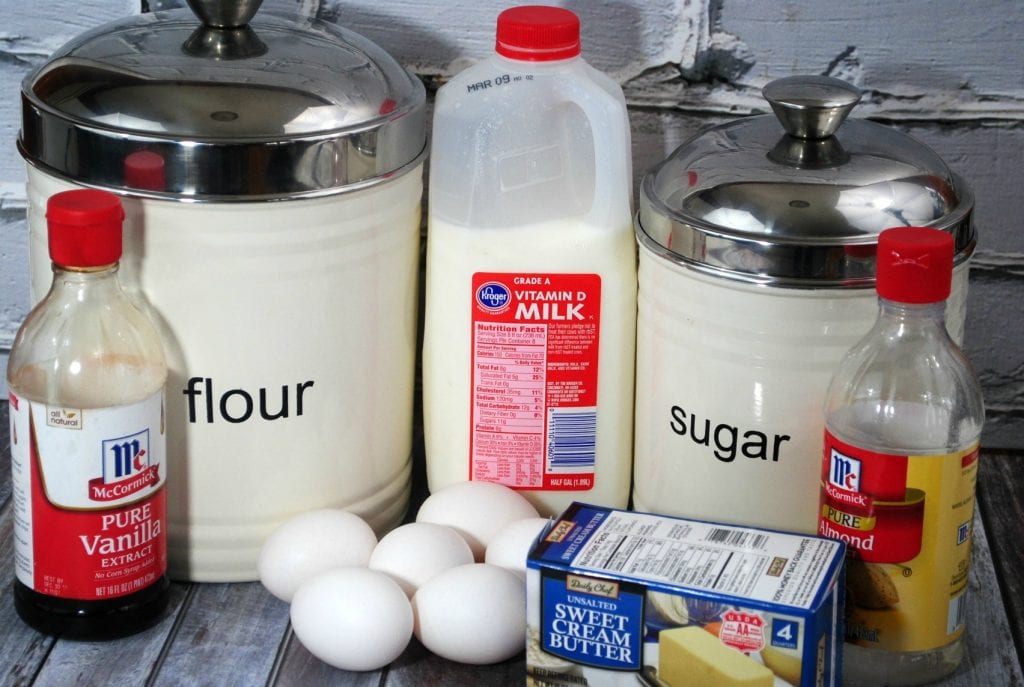 Pound Cake Directions:
-Beat butter and Stevia sugar blend with electric mixer on med speed until light and creamy on medium speed.
-Add eggs, one at a time
.-Add the flour to the mixture.
-Flour then add the milk.....  1 C of  flour to 1/4 C of milk,
-Start and end the additions with the flour.
-Beat on low speed. Continue to beat to remove any lumps in the mix.
-Add vanilla and Almond extract
-Bake at 300 degrees for 1 hour, 40 min.
-Insert a tooth pick and if it comes out clean the pound cake is done.
-Cool on rack for 10-15 minutes.
-Remove from pan.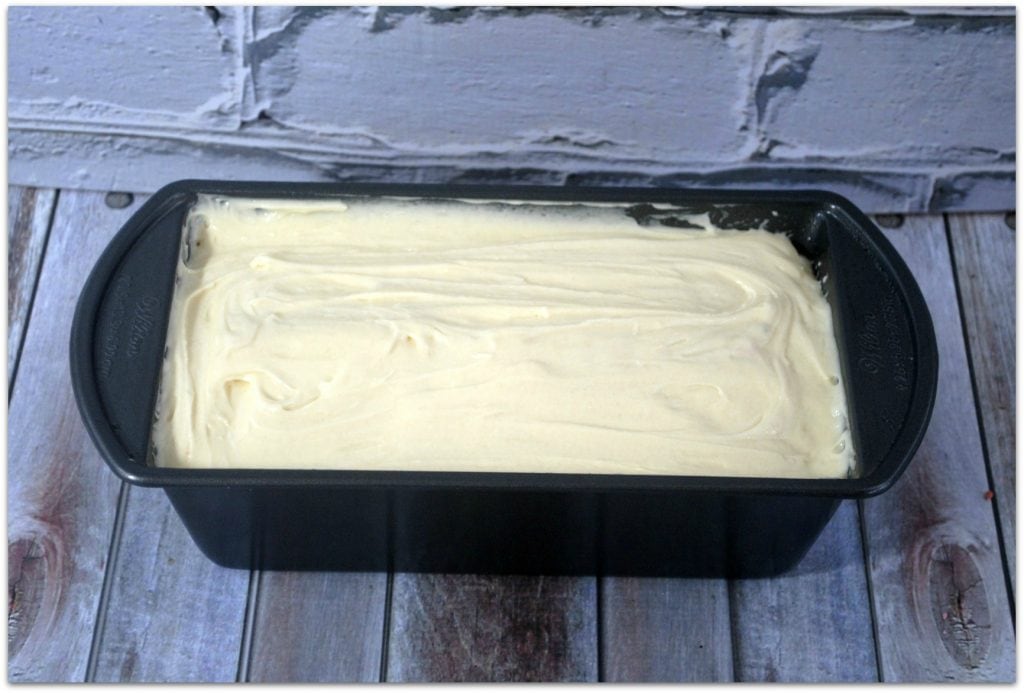 Mix Berry Recipe :
1/3 C strawberries
1/3 C blueberries
1/3 C blackberries
2 TBSP Stevia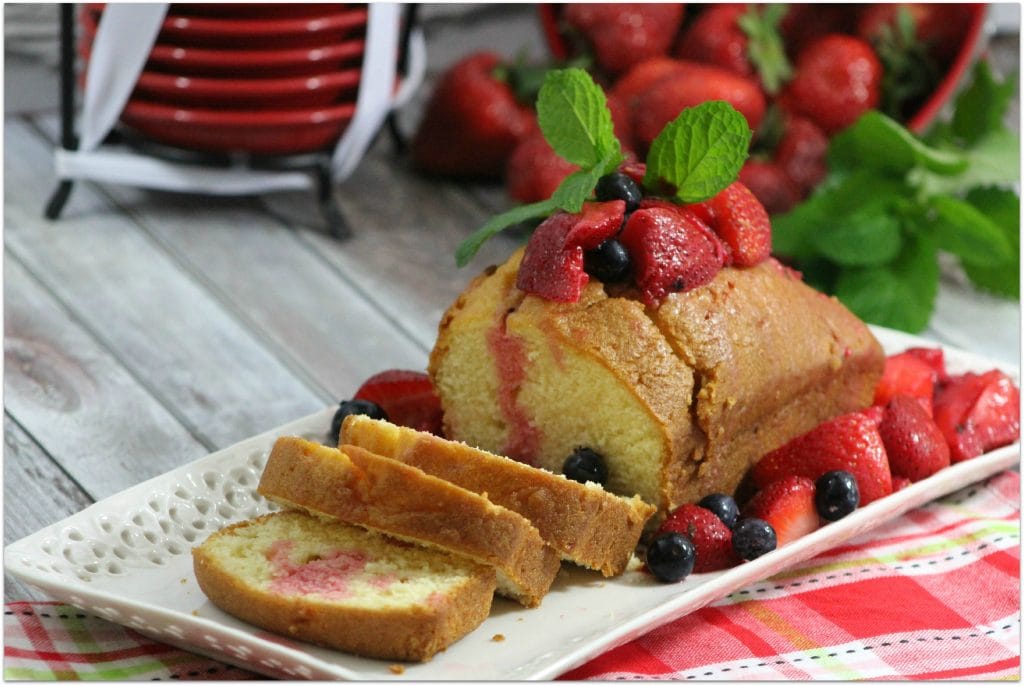 Mix Berry Directions:
-Slice the strawberries.
-Toss all berries into a medium bowl.
-Sprinkle Stevia on the berries.
-Chill in the refrigerator for 30-45 minutes.