This Orlando hot air balloon ride was incredible! So glad Orlando Balloon Adventures took me up so I could check it off my bucket list.
What's on your bucket list? If one of your items involves a hot air balloon, read on about my amazing flight!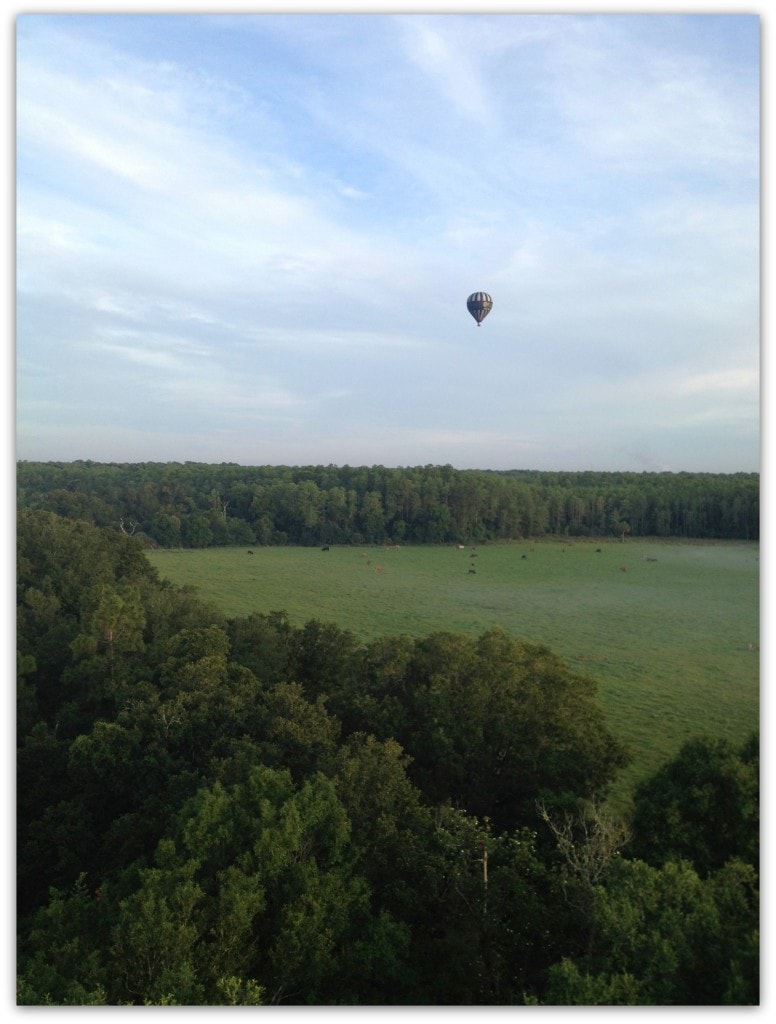 Where is Orlando?
Orlando is located in Central Florida in Orange County. Also known as The Beautiful City, Orlando is 75 miles northeast of Tampa and 50 miles west of Cape Canaveral and Cocoa Beach. Though there are water parks in Orlando, it is not near the beach.
If you plan to fly into Orlando, you would fly into the Orlando International Airport. You can use your Clear membership here for expedited security.
You may remember when I headed to Orlando to spend a few days Westgate Lakes Resort & Spa.
Yes, it was amazing, and yes, I made a visit to the Serenity Spa! The entire resort is fabulous!
While I was in Orlando I got to mark another item off my bucket list.
I've got a list a mile long; things like jumping out of an airplane: check! Walking a red carpet in Hollywood: check!
Marrying a really great guy and having amazing kids: check, check! Okay, I'm getting carried away. Back to Orlando.
The Balloon Ride
Orlando Balloon Adventures took six of us up for an incredible balloon ride over Orlando! Was I nervous? Yes.
But let me tell you, these guys are so careful about safety, you have nothing to worry about.
Inflating the Balloon
I had no idea what went into this Orlando hot air balloon ride, but we were about to find out! We met at 5:30 A.M. Yes. It was early!
You don't arrive to a waiting balloon. You are part of the whole process.
We watched the balloon get inflated, which was amazing in itself. We all took turns holding the balloon open so the fan could blow into it.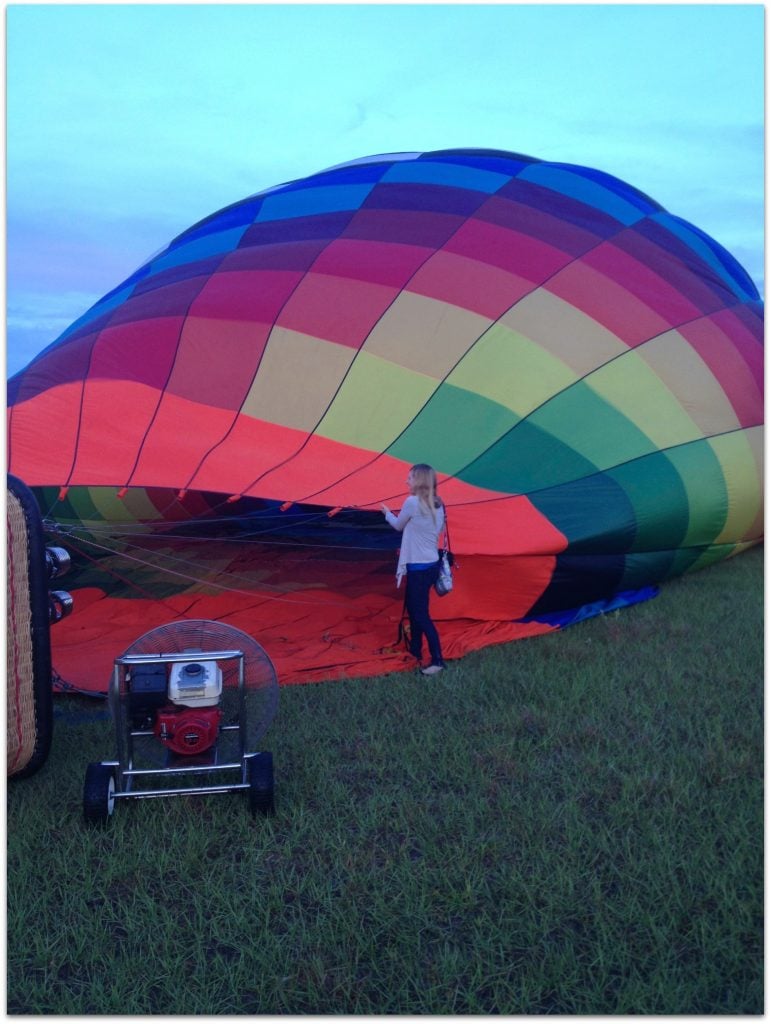 Mary was tweeting and working the balloon!
It was magnificent once it was completely up!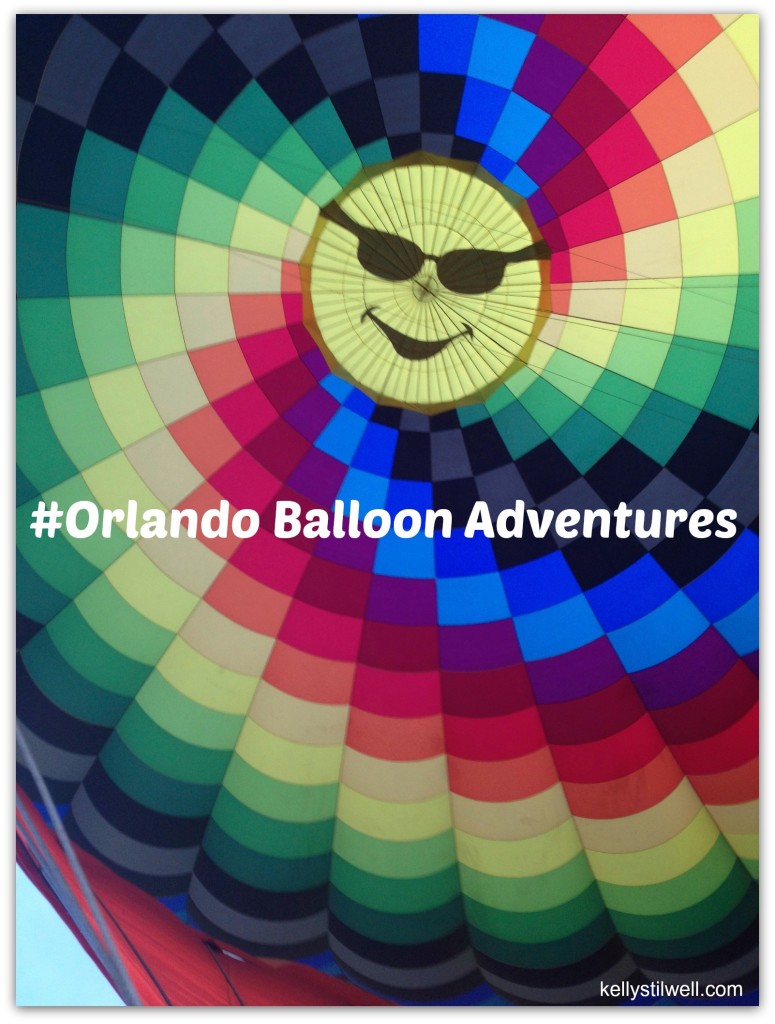 The Flight
Time is really of the essence on a balloon ride, so we were told to quickly jump in the basket. We were ready!
That's me in the front, Mary from Couponers United behind me, Tara from Trippin With Tara behind her, Carlee from Fun Learning Life to my left, Amy from Who Said Nothing in Life is Free behind her, Jennifer from My boys & their Toys behind Amy, and Pat, our pilot, in the back.
Did you know you have to have a pilot's license to fly a balloon? It's true!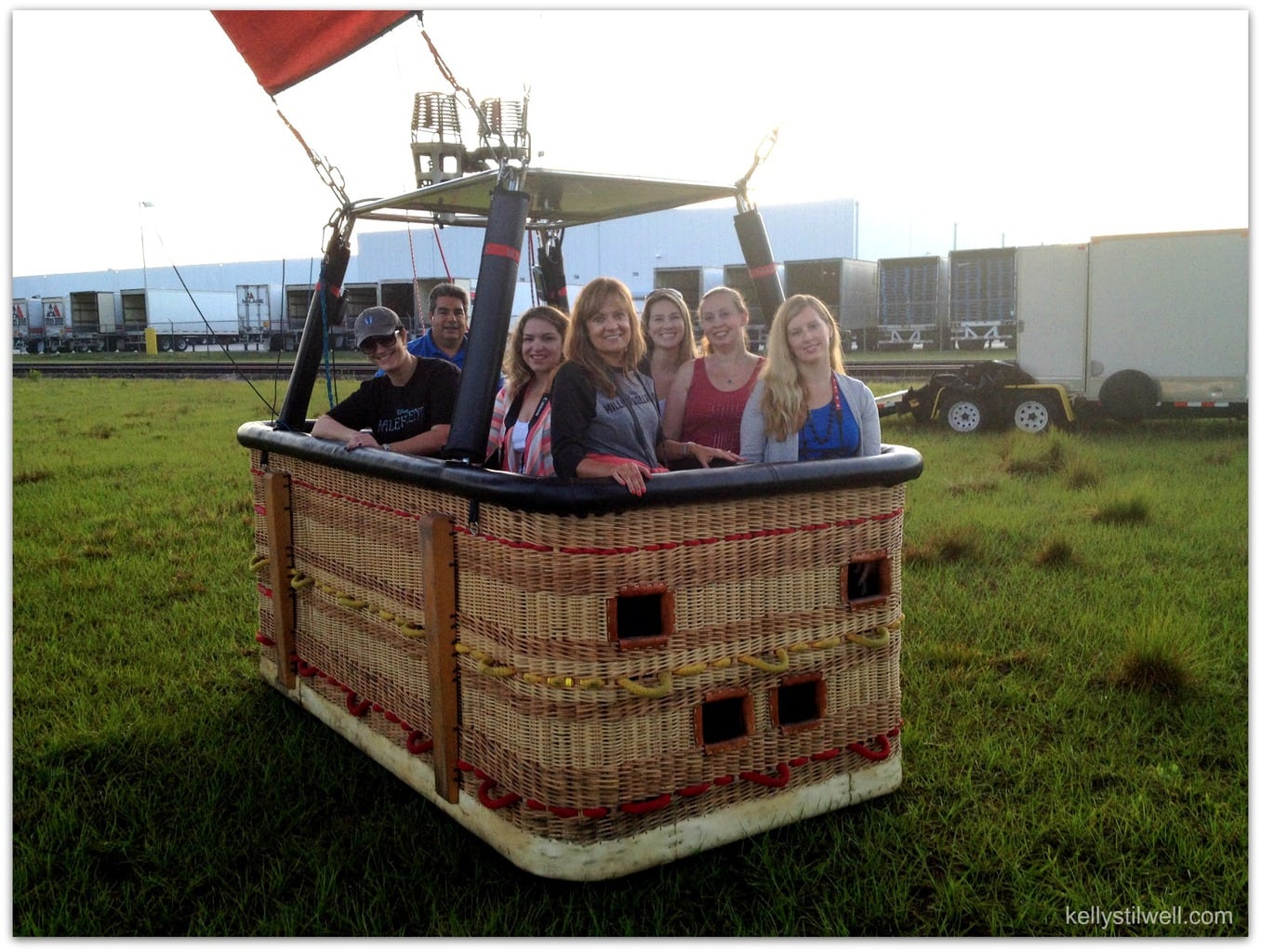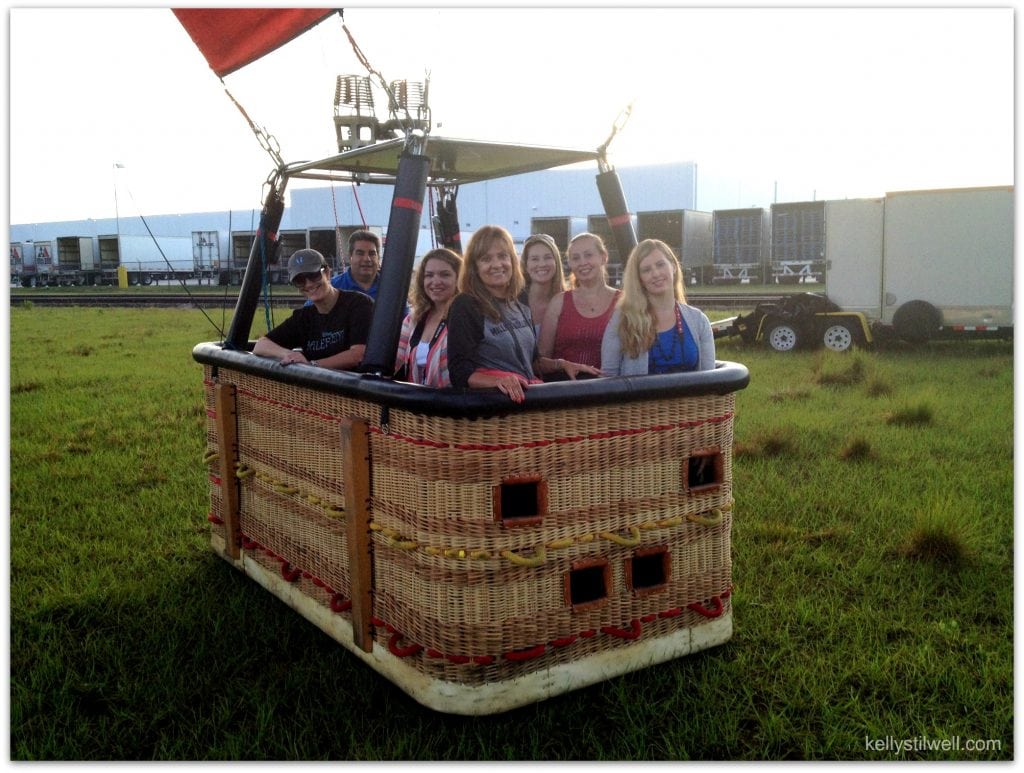 Our view was spectacular. As a couple of balloons usually go up in the same area, it's really fun to watch it all unfold.
We were getting up pretty high! It was so peaceful. You have to try it. And I highly recommend Orlando Balloon Adventures.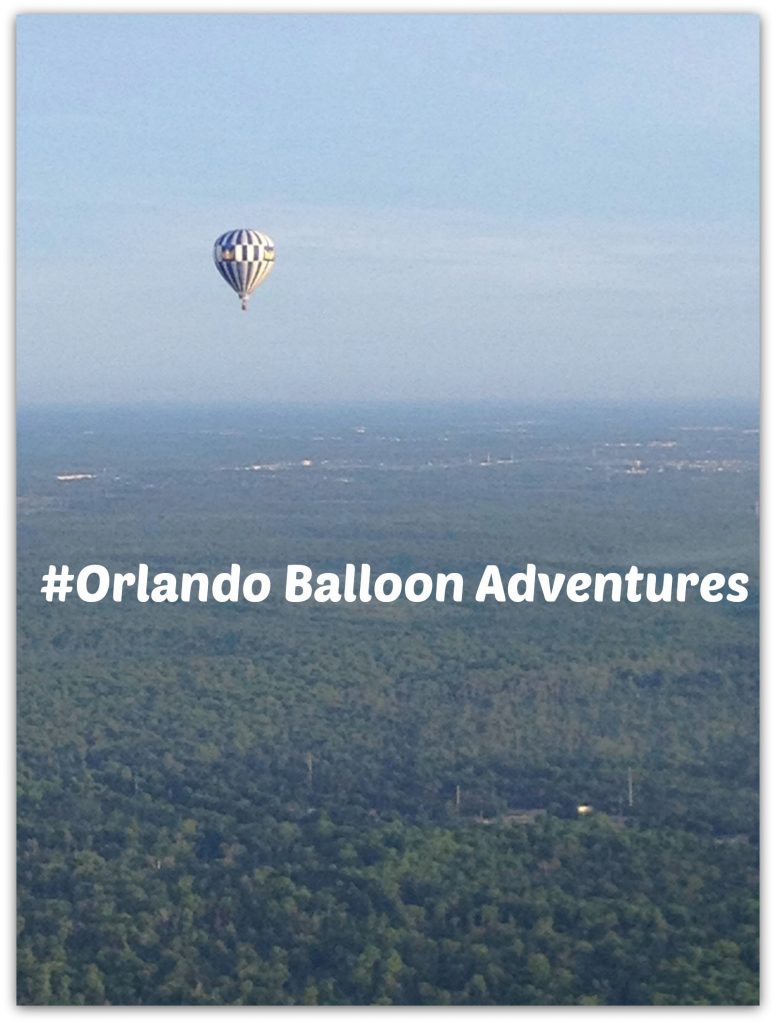 There's a hidden Mickey. Can you find it?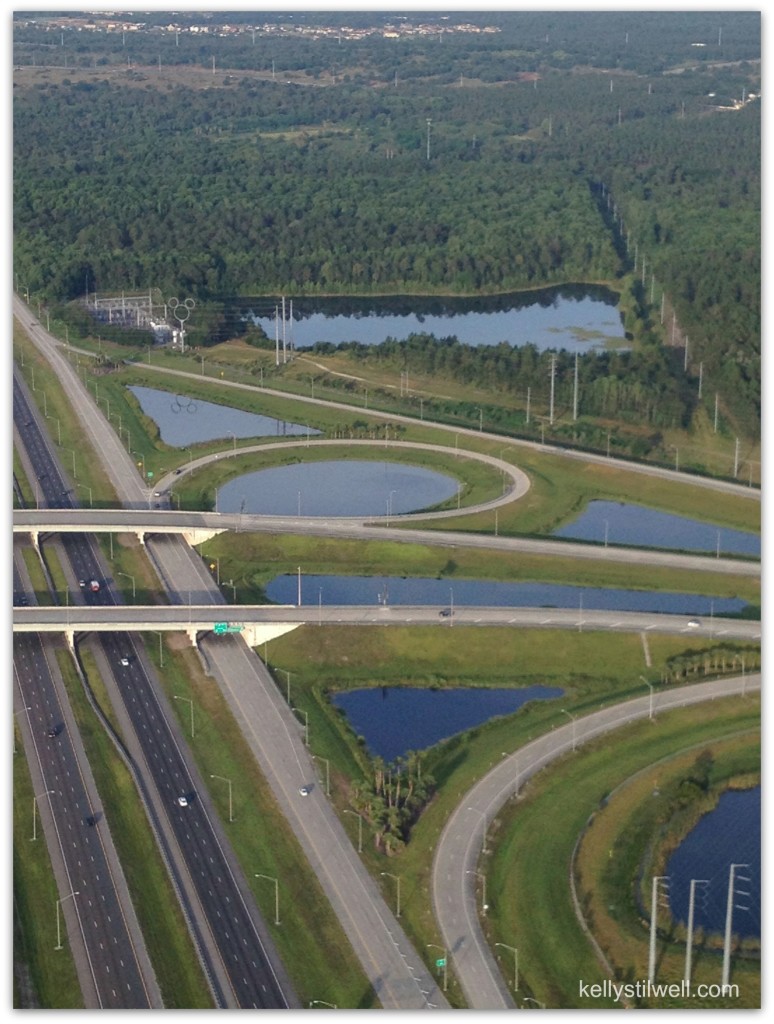 Pat had a go-pro and got this incredible shot of us!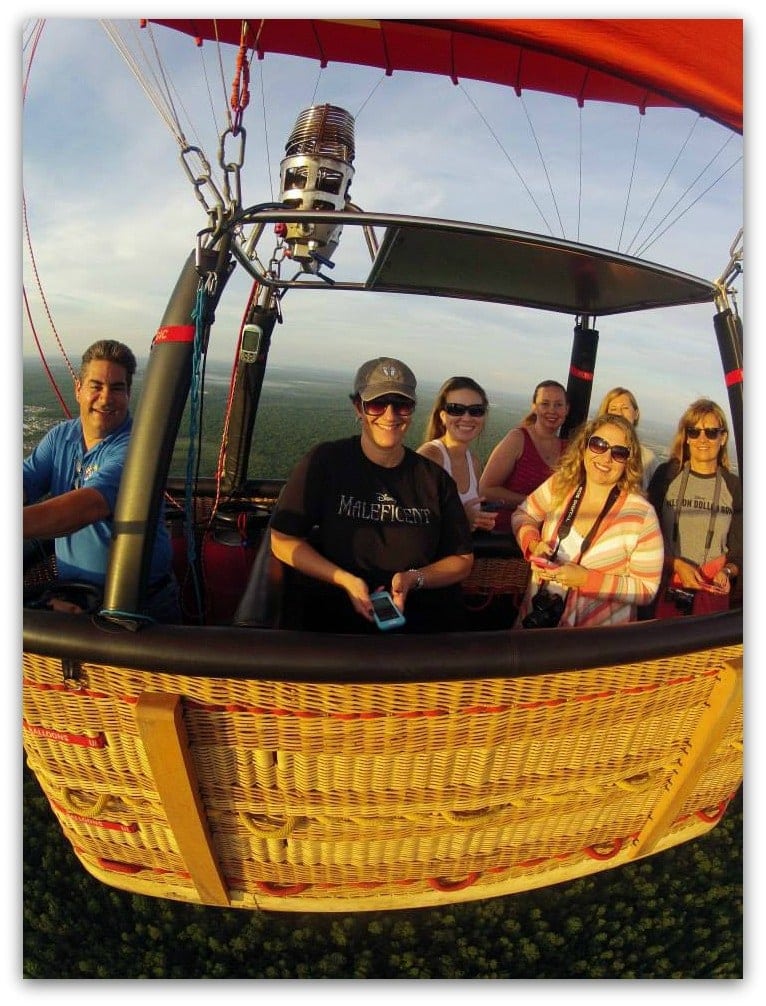 We were up for over an hour, but it went by so fast. Once we were down, it was hard to believe we were all up in that basket!
I thought you'd like to see what the inside looks like, too. The red straps are for holding on, which we only did as a precaution when landing.
It was all really smooth, with just a couple of small bumps when we landed.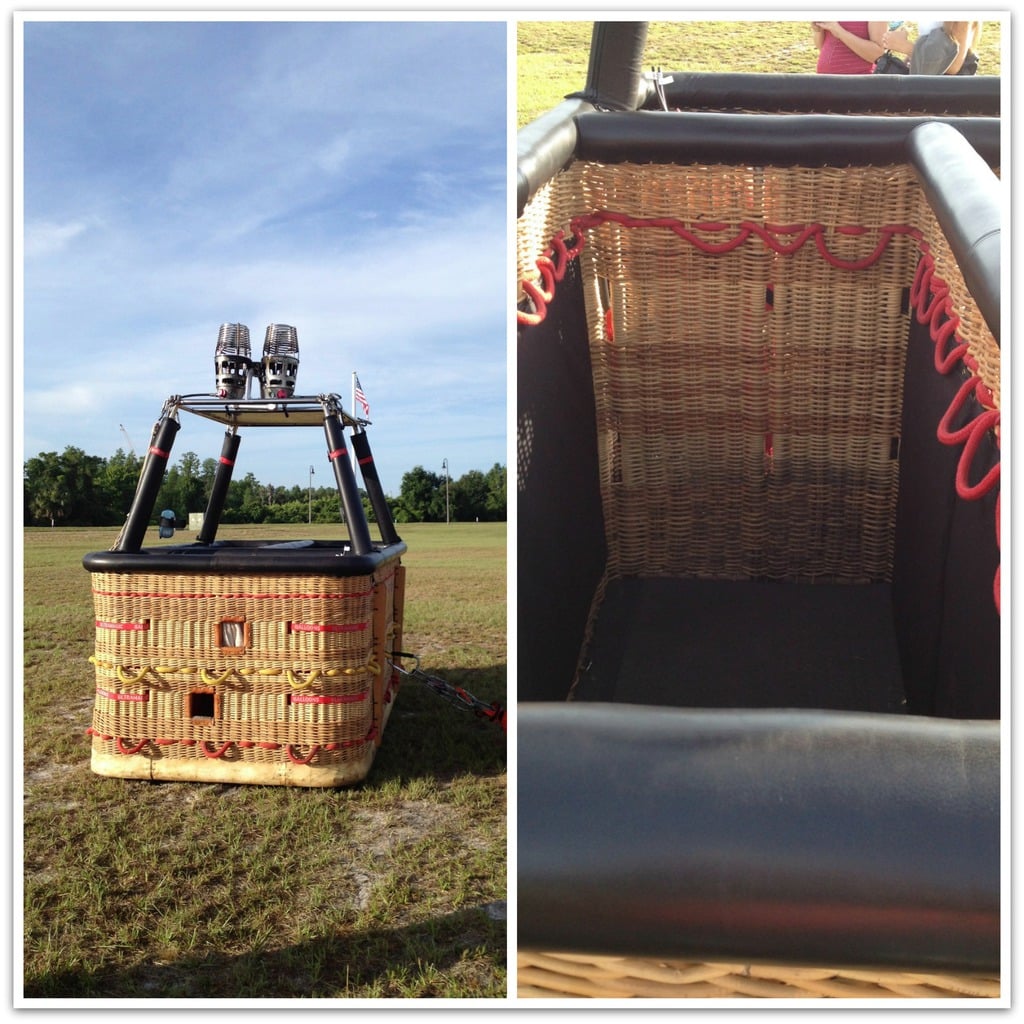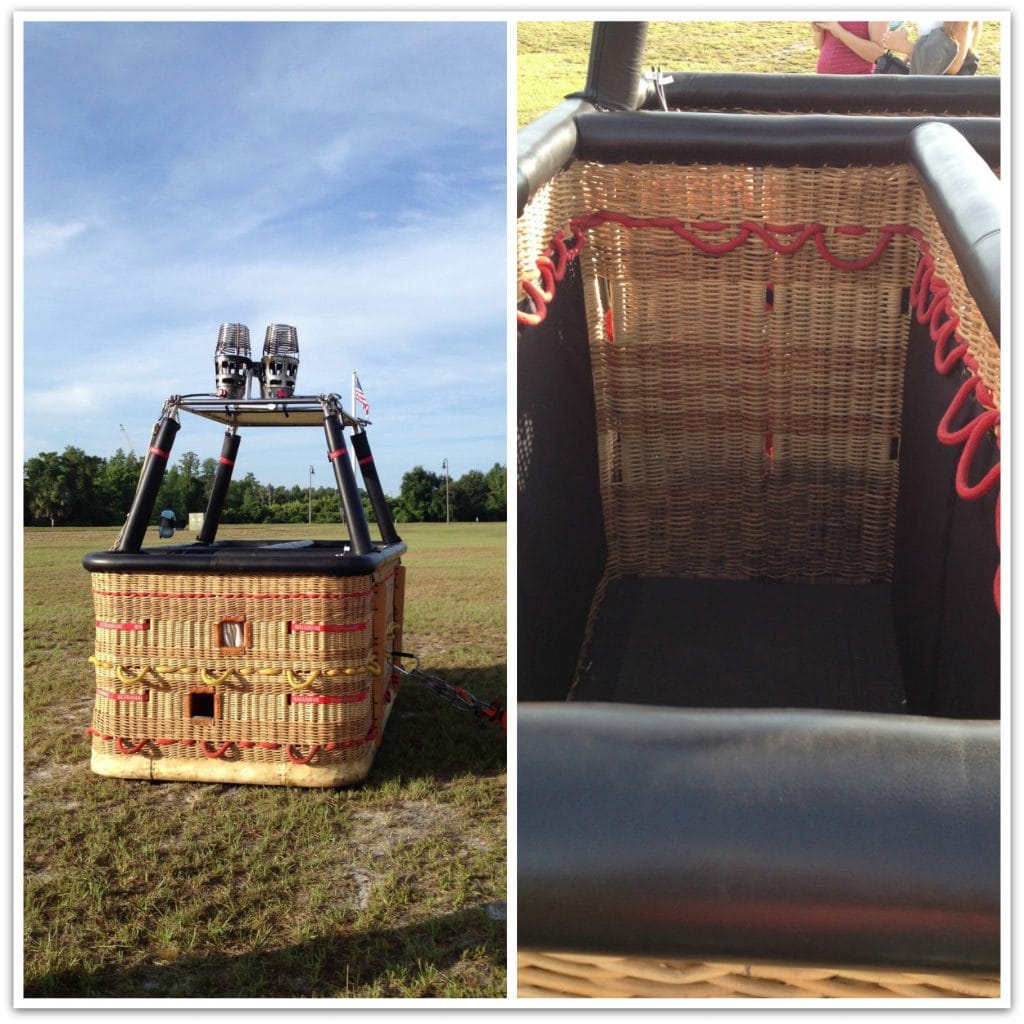 If you ever get the chance to take a hot air balloon ride, I highly recommend it!
Orlando Balloon Adventures has flights departing daily from the Disney area at sunrise, and they fly 365 days per year as the weather permits.
Each Orlando Balloon Ride lasts about one hour, with a total experience of about three hours.

Pat and his crew present snacks and a Champagne toast at the end of each flight:
The winds have welcomed you with softness
The sun has blessed you with his warm hands
You have flown so high and so well that God has joined you in your laughter
And set you gently back into the loving arms of Mother Earth
You can contact Pat at (877) 475-9386, or visit the website at Orlando Balloon Adventures. Please tell him I sent you, and come back and let me know how much fun you had!