Though Innisbrook Golf Resort & Spa is certainly on the radar of golfers worldwide, it's also a fabulous resort for a family getaway any time of year. No matter when you plan to visit, the weather is warm and inviting all year 'round.
After years of trying to visit, I finally spent a couple of days hosted at the resort last month. As my daughter is home from college for the summer, I thought it would be a nice getaway for the two of us.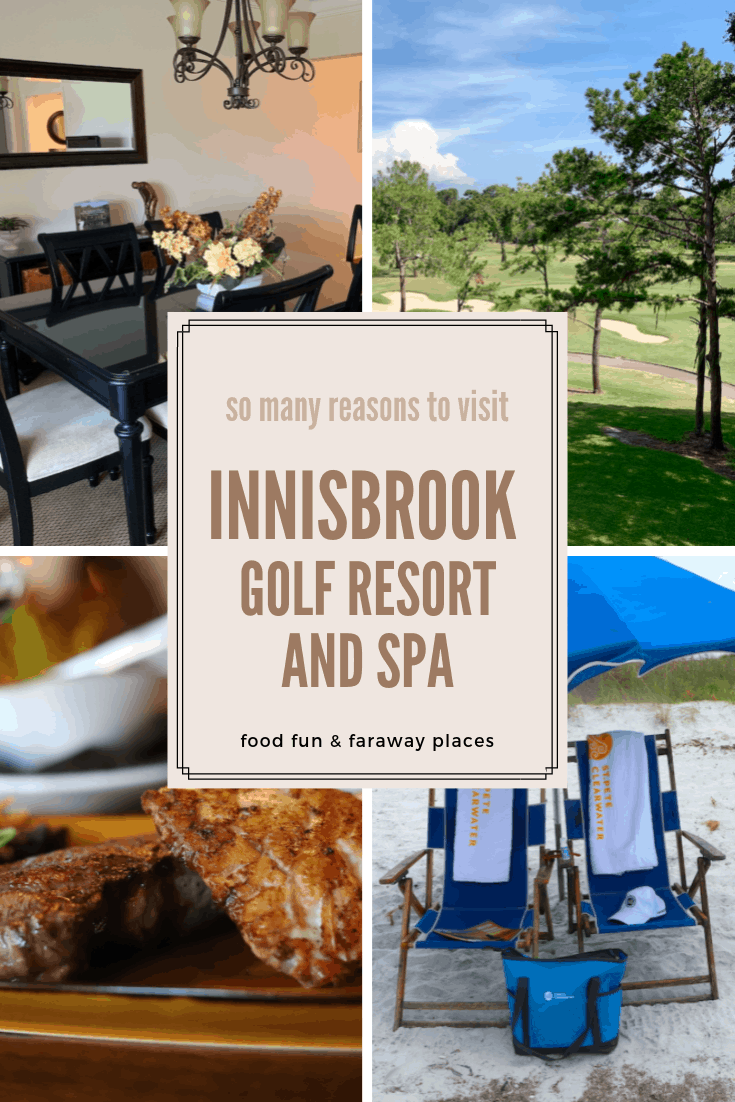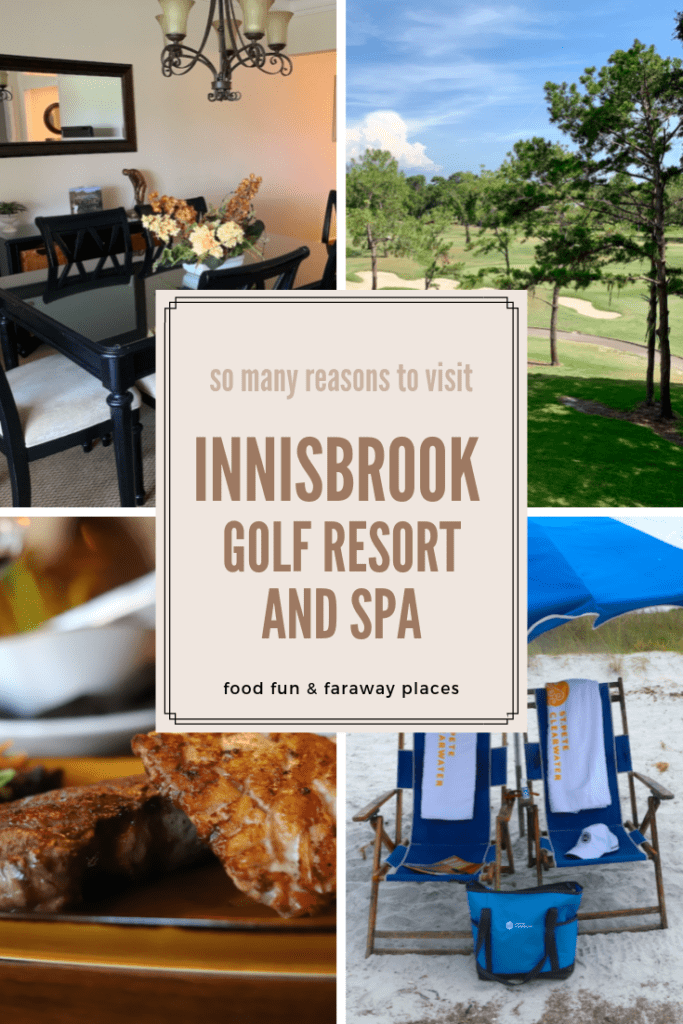 Innisbrook Golf Resort & Spa Getaway
There's a lot to do at Innisbrook Golf Resort & Spa, but let's start with where you'll be staying. You have a lot of choices.
Accommodations 
The Innisbrook Golf Resort & Spa combines comfort and convenience at each of its low-rise lodges with a variety of different rooms and suites.
The cozy Deluxe Guestroom comes complete with two comfortable queen beds and 300 square feet of space, including a sitting area and desk. This is a perfect choice for small families.
Three styles of suites are available, with the Executive Suite offering either a king-sized bed or two queens, a lovely living area, kitchenette, and a balcony so you can get a great view of the courses on-site.
The One Bedroom Suite is a bit larger, boasting a full kitchen and living area, and has options for two twin beds, one queen, or one king. 
As I was traveling with my daughter, we stayed in the Two Bedroom Suite, the largest of the three options. It had a large living area like the other suites.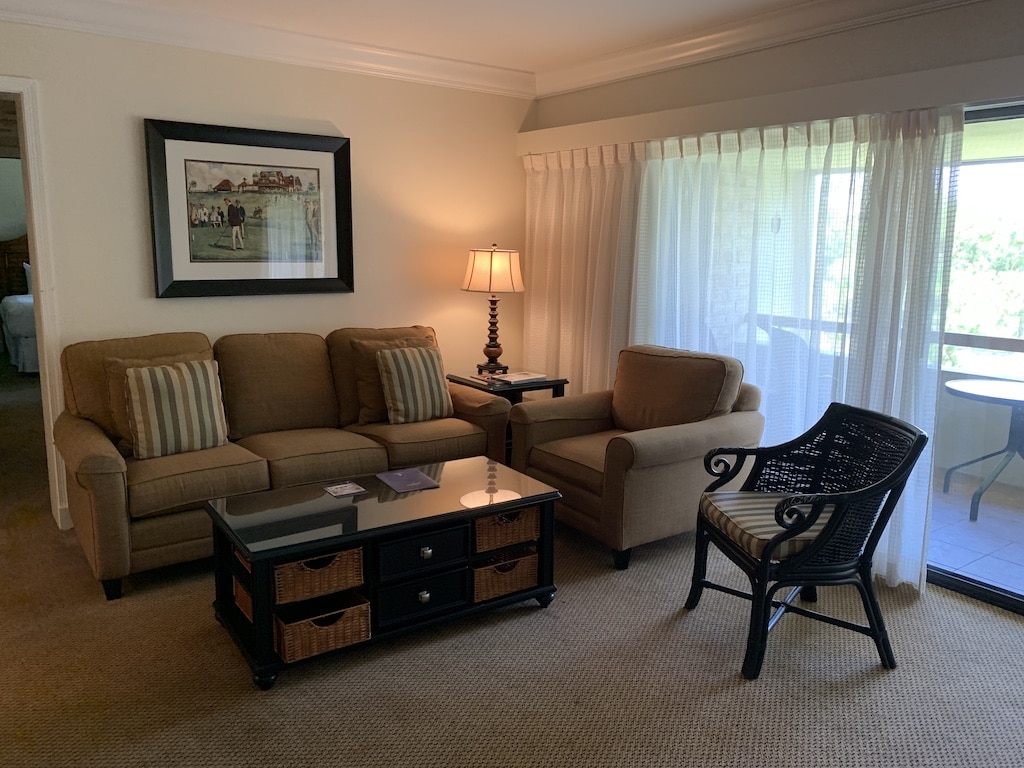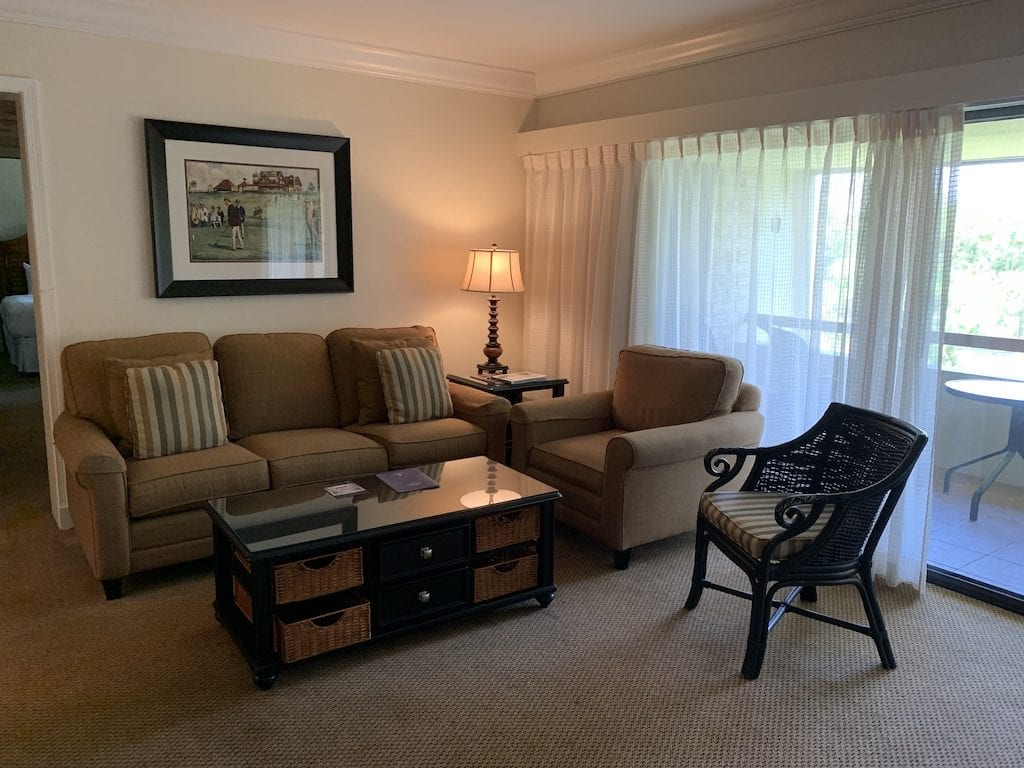 The Master Bedroom had two queen-sized beds. My daughter stayed in the second bedroom with a queen-sized bed, but you can also ask for a room with two singles. This suite even has its own dining area in addition to the full kitchen.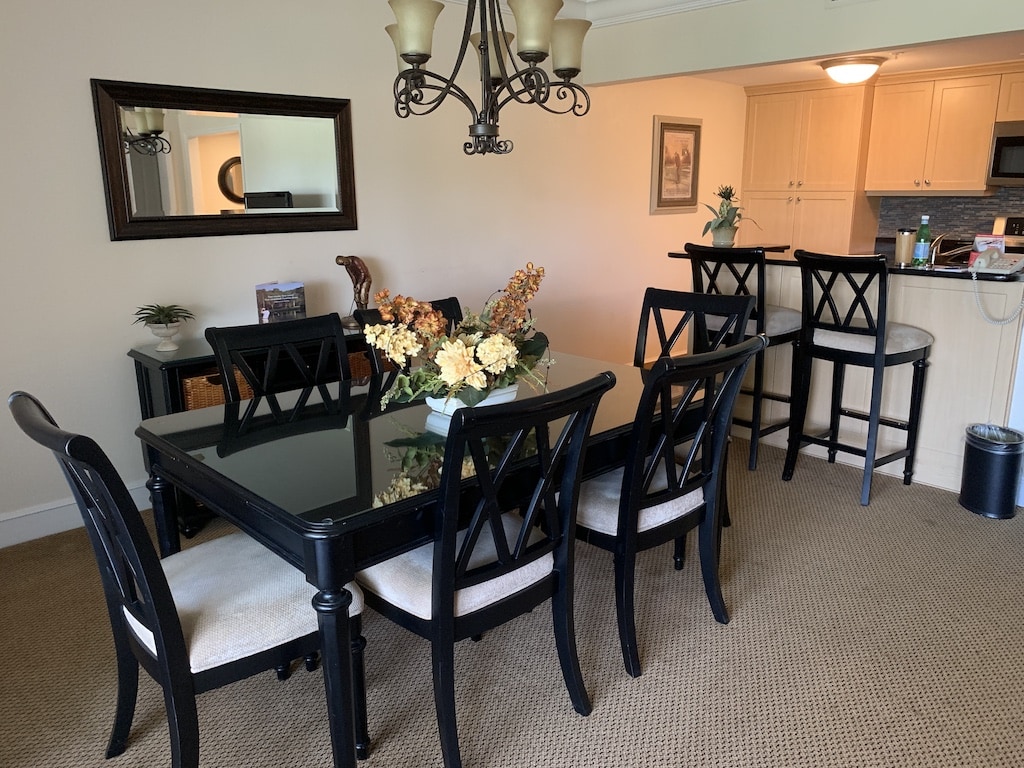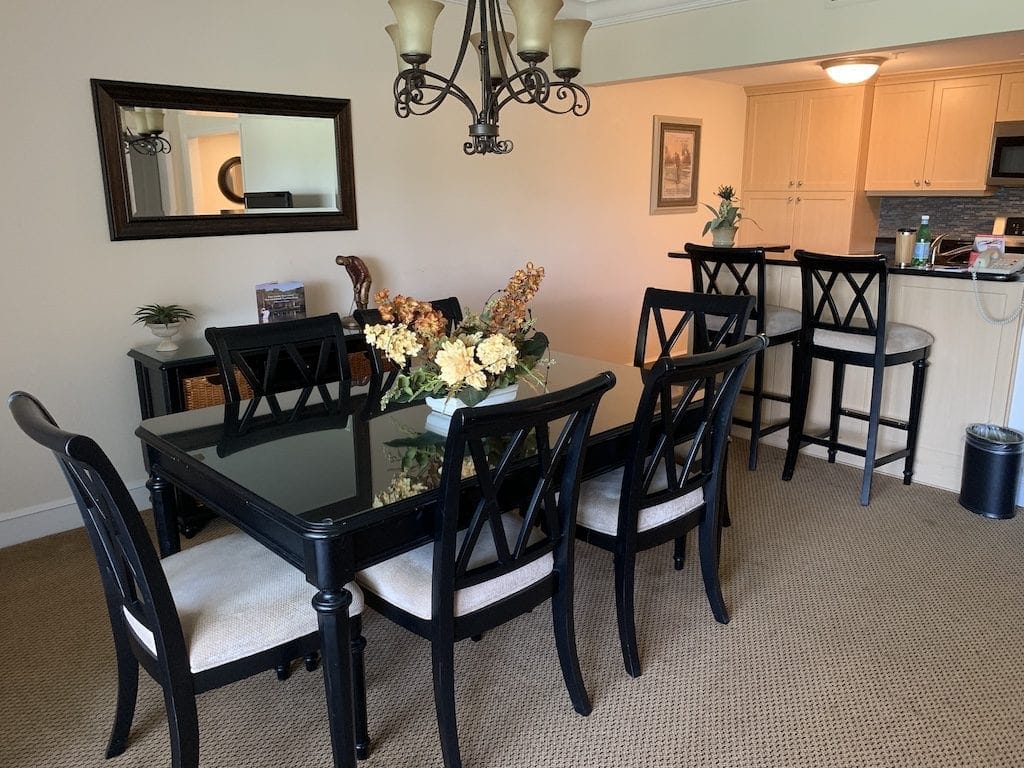 Things to Do at Innisbrook Golf Resort 
Golf
As I mentioned before, many people come to Innisbrook Golf Resort primarily for golf. And with good reason - the courses are fantastic. Innisbrook is home to the PGA Tour's Valspar Championship. Golfers from all over the world dream of playing this course.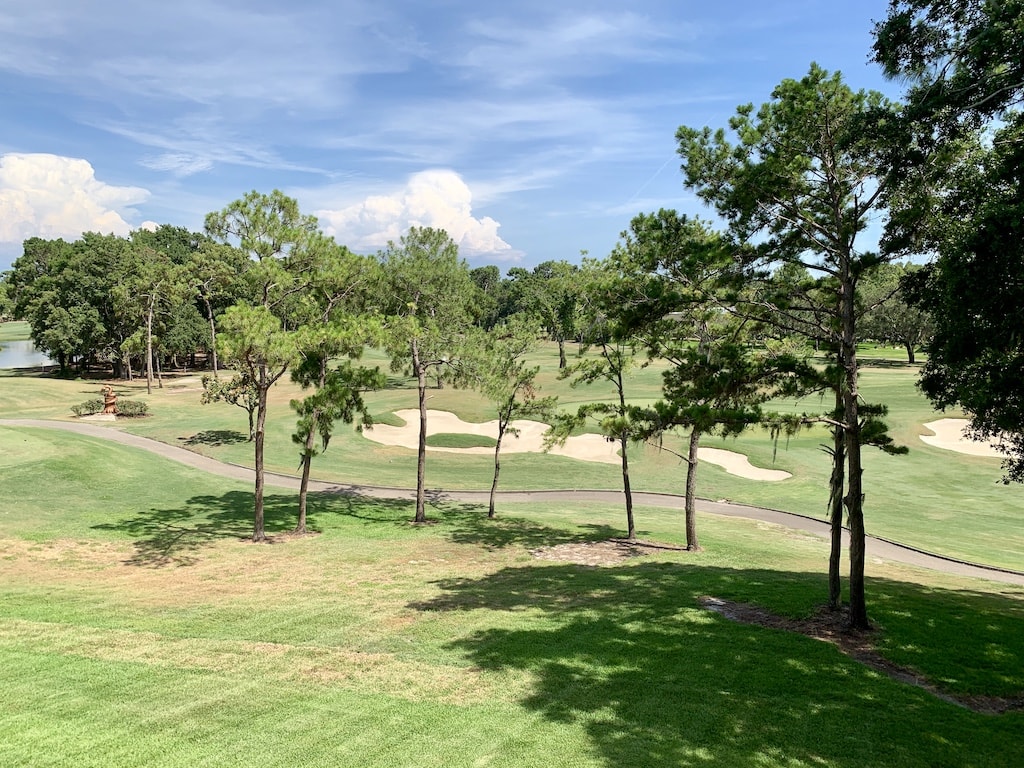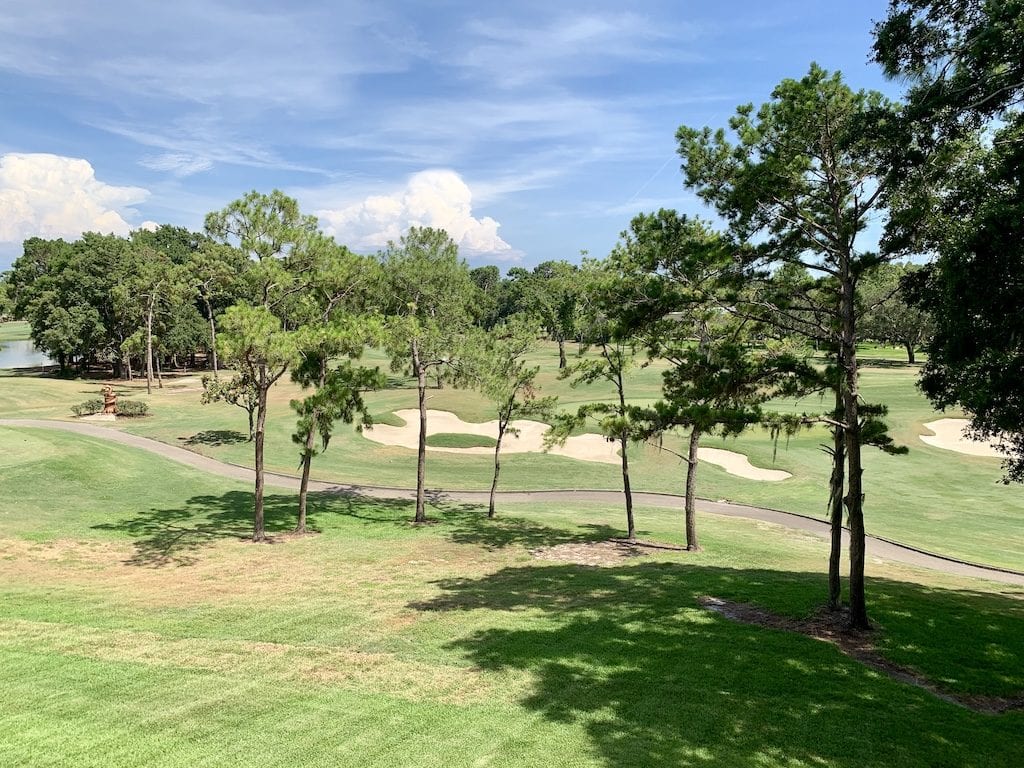 If you've ever seen the PGA Tour in action, you'll want to visit the Copperhead course to see where the Championship takes place every year. If you want to actually see the Valspar, reserve as early as you can as this is obviously the busiest time of the year at Innisbrook.
But don't stop there as you'll find three other courses available to be played as well. The North, South, and Island courses are also very popular. I'm hoping to head back this fall to see it for myself, so I'll have more to share after playing.
Women's Golf Day at Innisbrook 
For the past three years in June, women across the globe, in over 50 countries, have gathered to celebrate the game of golf during Women's Golf Day. This year, Innisbrook Golf Resort hosted the event that brought over 100 women to the resort to celebrate the game.
The resort partnered with Clemmie C. Perry this year, who is the Executive Director of the Women of Color Golf organization. It was fun to spend some time with a few of the ladies who are part of the organization. I love that their mission is to introduce all women of color to this great game.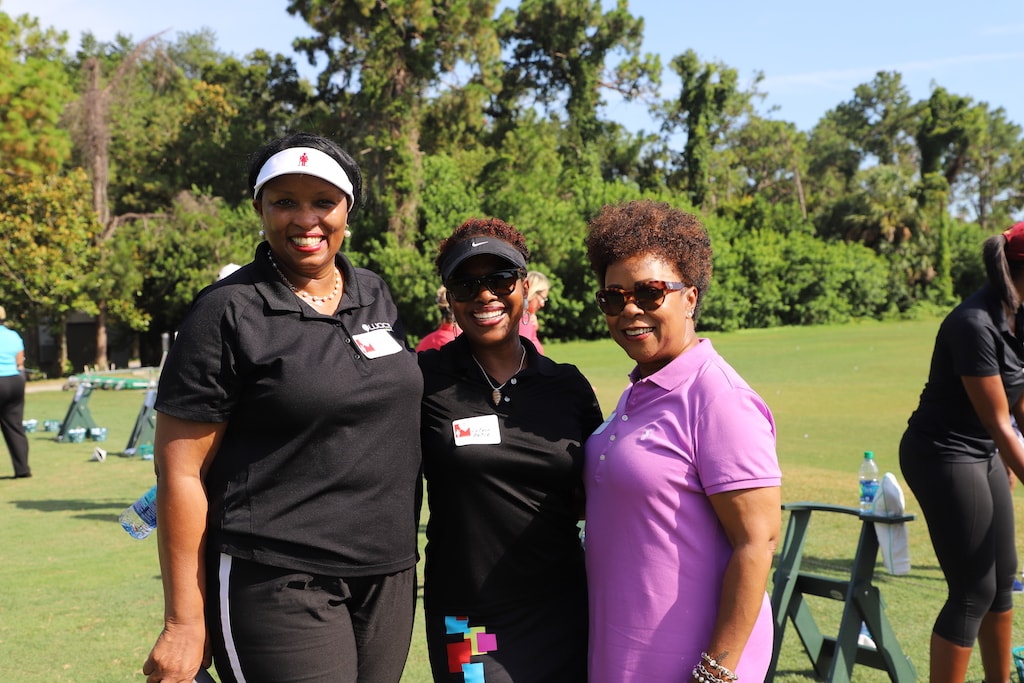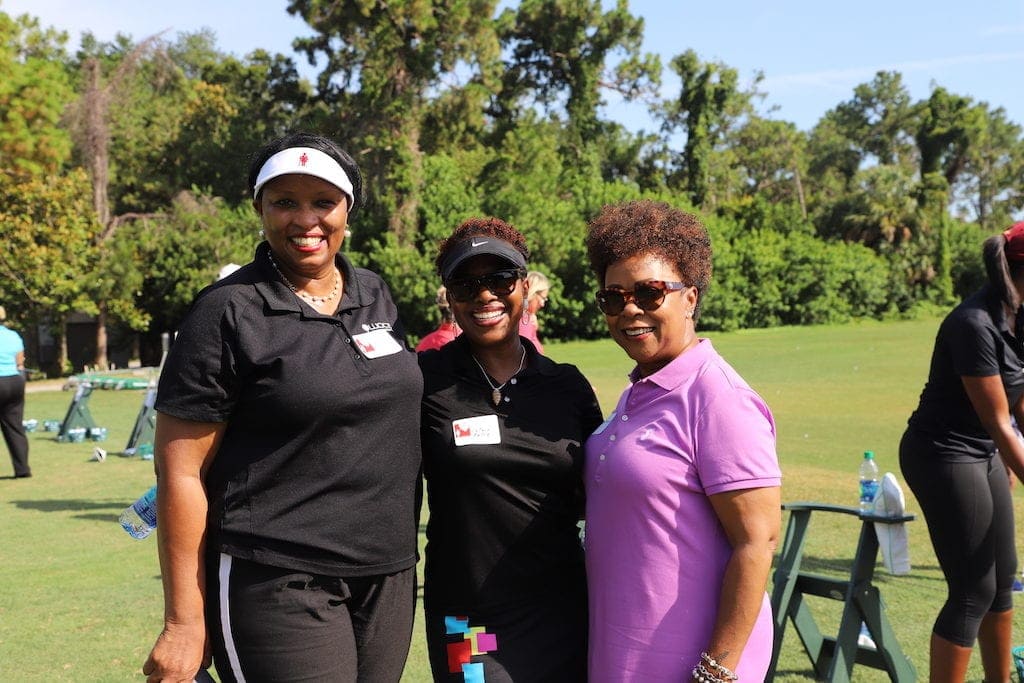 Innisbrook Golf Resort offered teaching sessions for full swing, pitching and chipping, and putting with their pros. There were women in attendance who had been playing golf for years as well as those who were brand new to the game.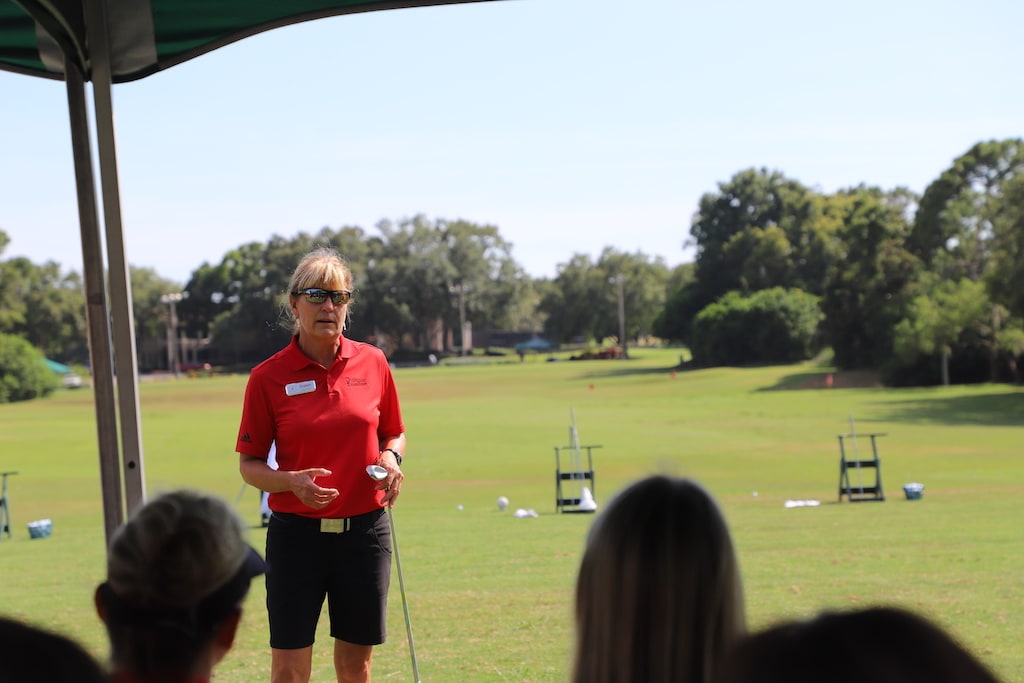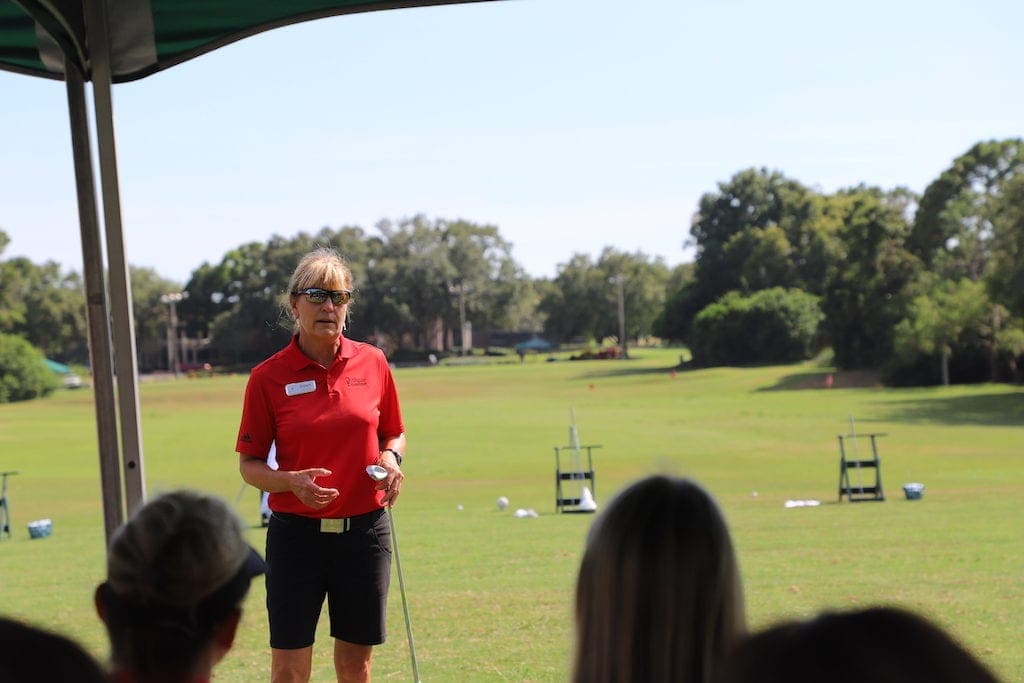 The Resort served lots of delicious food and cocktails, offered mini massages and manicures, and even gave out goodie bags to everyone who attended the free event.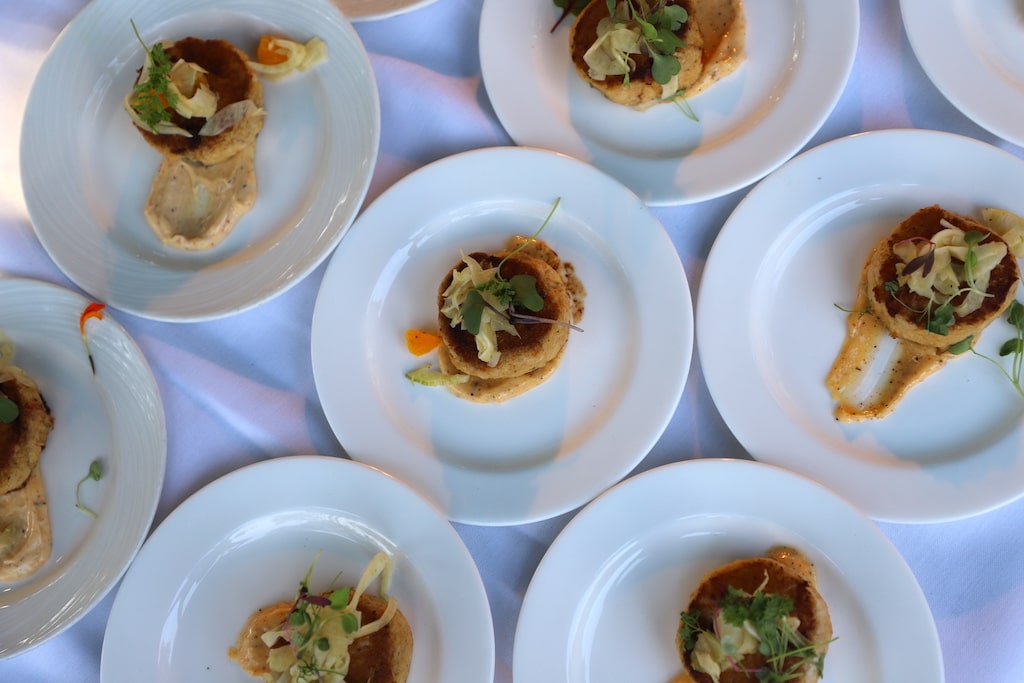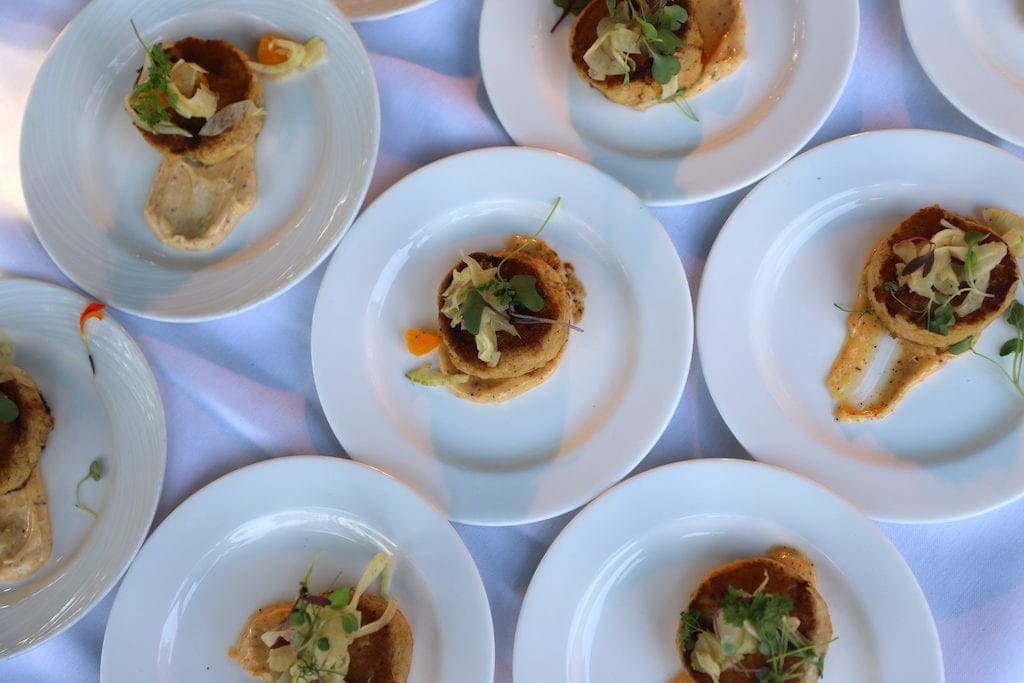 If you play golf or would like to learn to play, be sure to check out the Women's Golf Day website in the spring to find an event near you.
Salamander Spa
Take some time to wind down from all the fun at Innisbrook's very own Salamander Spa. Arrive early to relax in the included whirlpool or sauna. Spoil yourself with a massage or body treatment.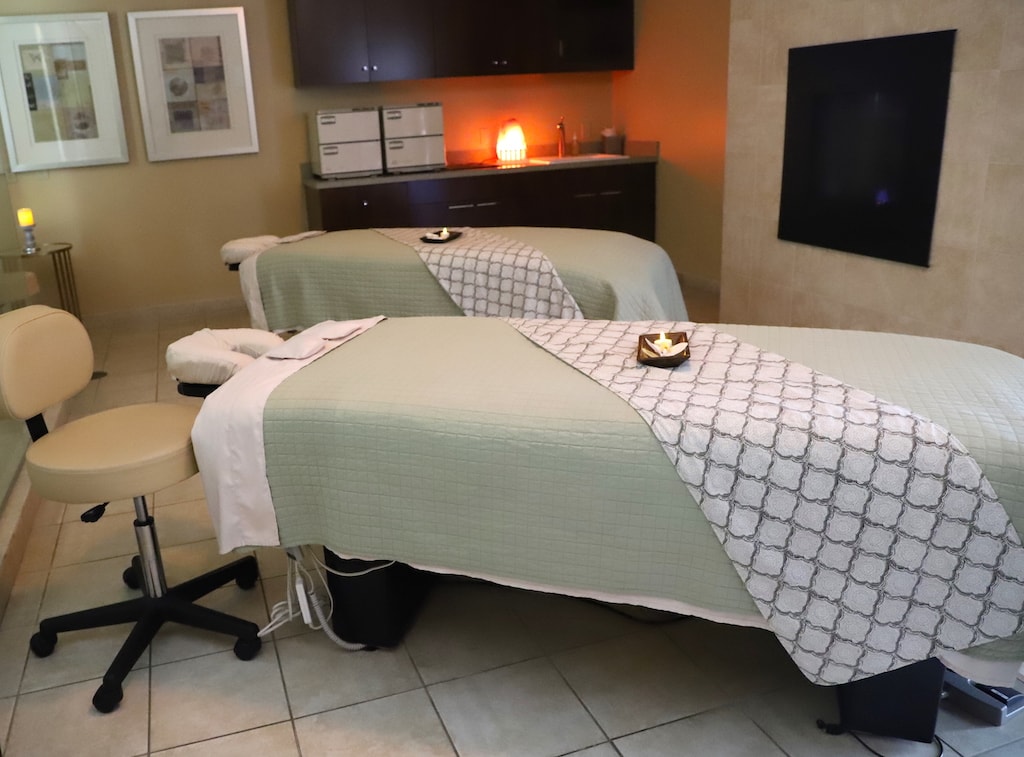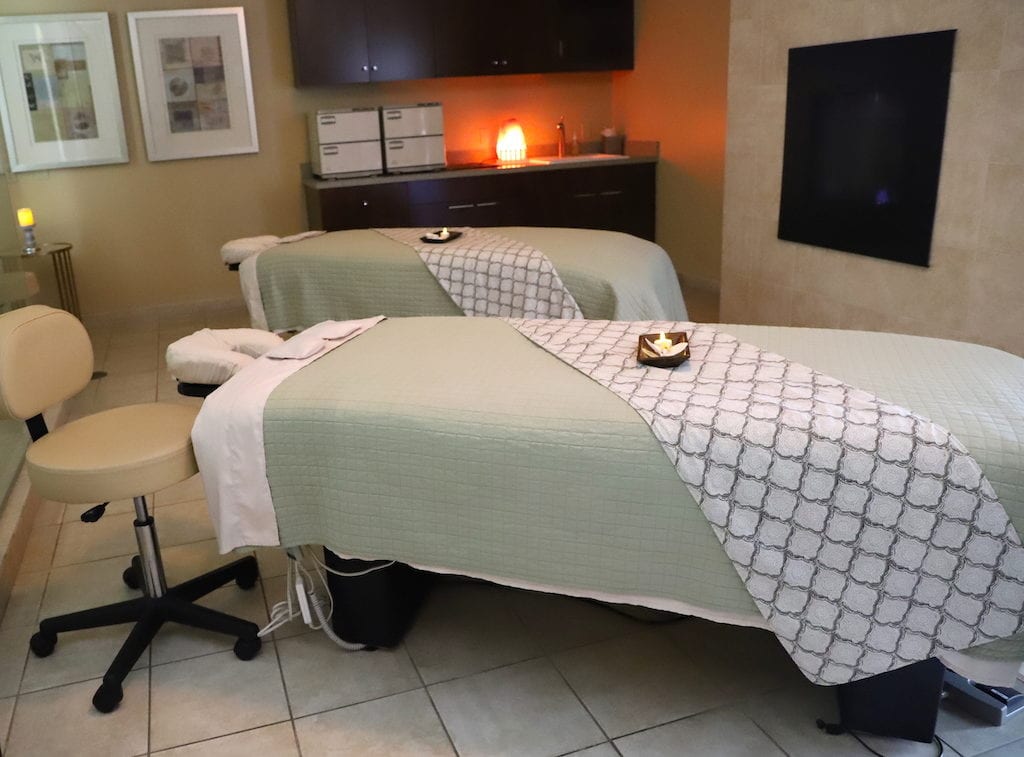 The sundeck is the perfect spot to unwind before or after your treatment. There's also an indoor lounge area with light snacks.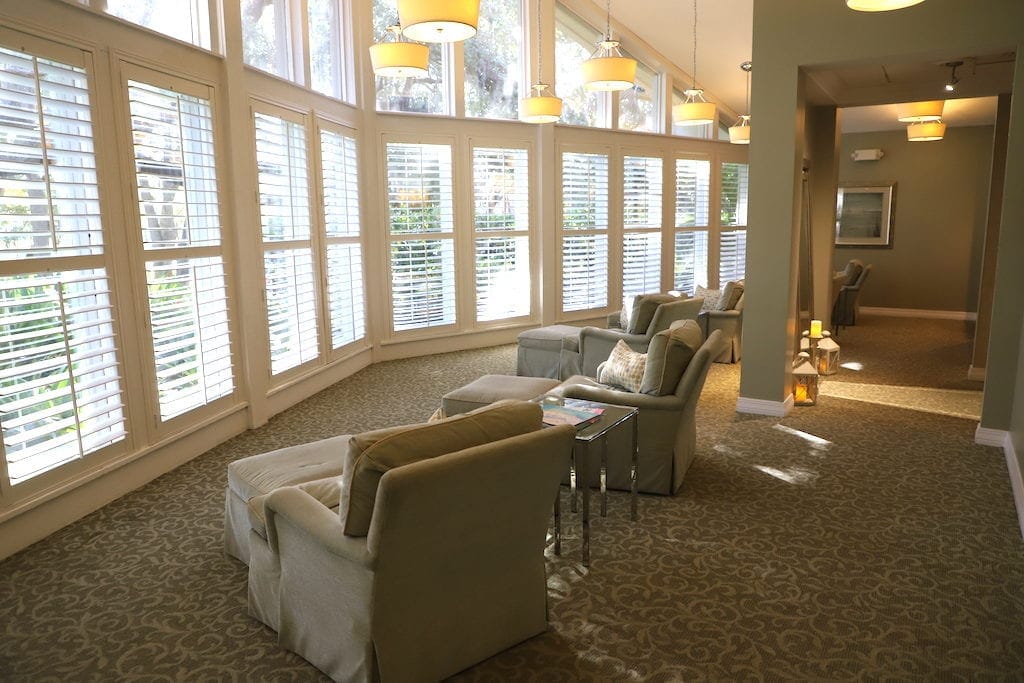 Choose from a plethora of great treatment options that will leave you feeling tranquil and relaxed. The facial treatment I received from Sondra was actually the best I've ever had, and I've been to quite a few spas. 
I also had a mani/pedi with Christy. She did an amazing job of making me feel spoiled. My manicure lasted quite a long time, too. I can't wait to visit both ladies again when I go back in the fall.
Other Activities
The kids will also have a blast at Innisbrook Golf Resort & Spa. Make a splash at the Loch Ness Monster Pool, with its 15-foot waterfall and two winding water slides. Check out the Activities Calendar for crafts and events for kids.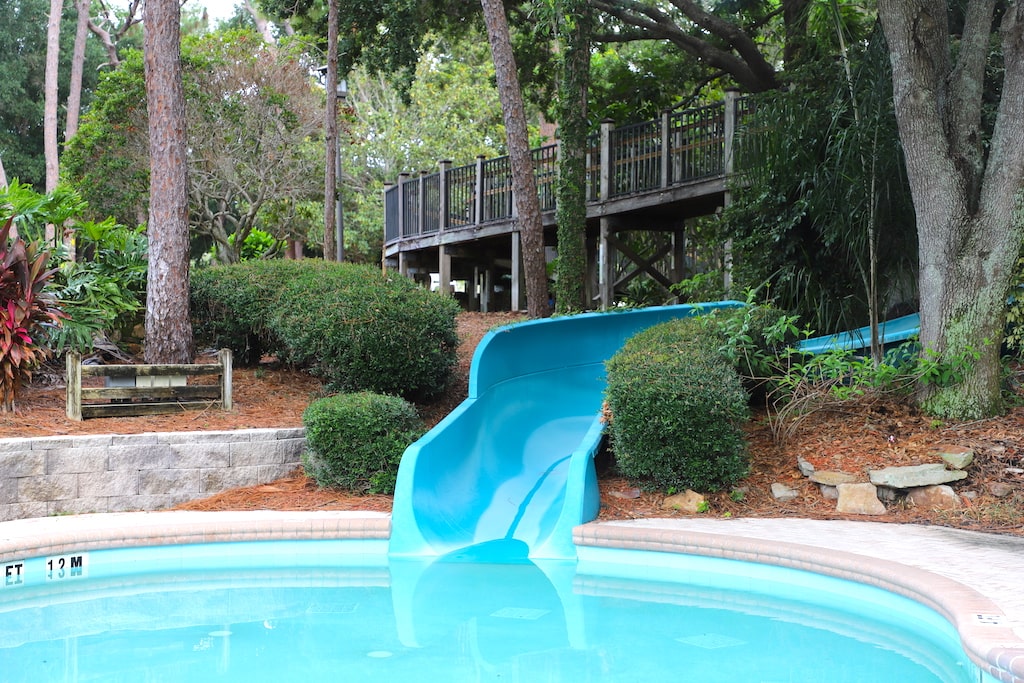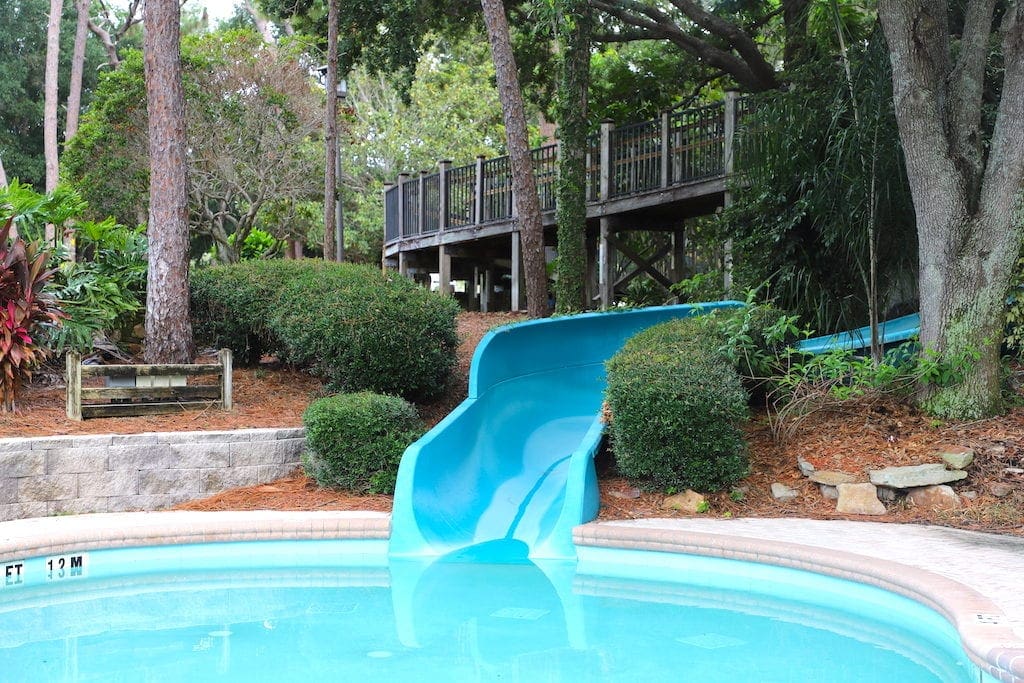 If you're looking for something a little less intense, there are five other pools located on the property, as well as three hot tubs.  You'll also find tennis courts, bike rentals, and fitness classes, so you're sure to find plenty of activities for everyone.
Dining at Innisbrook 
There are a number of great dining options at Innisbrook, such as the Turnberry Pub and Grill at Loch Ness. We stopped in for a quick bite and ordered the Margarita Flatbread.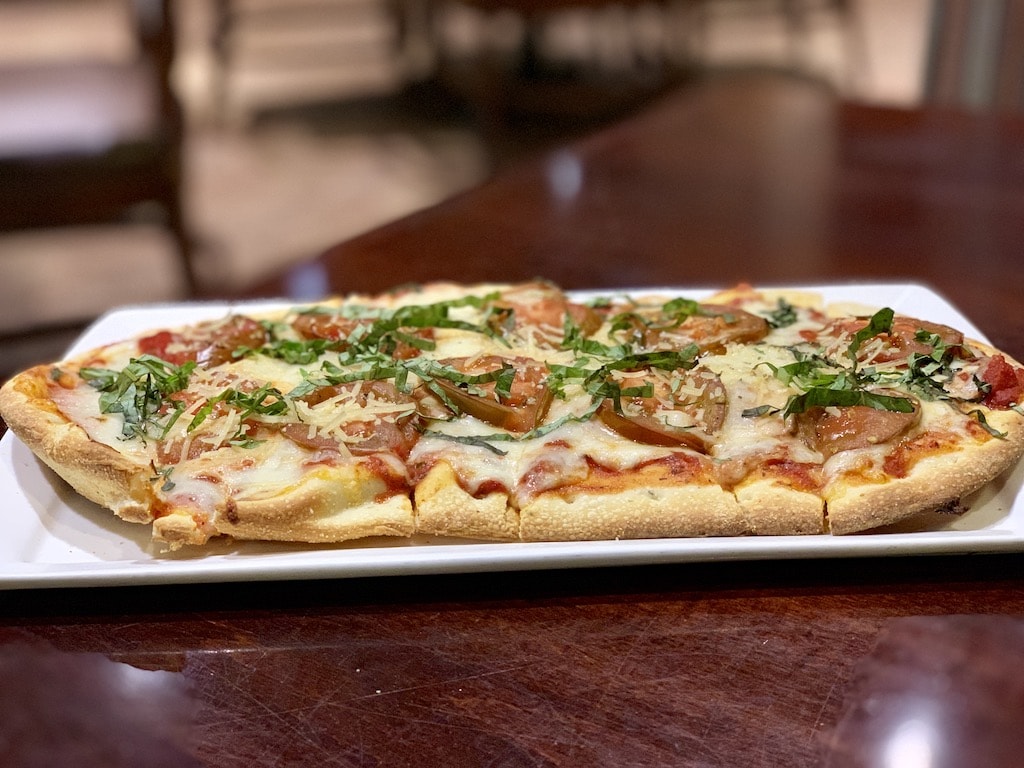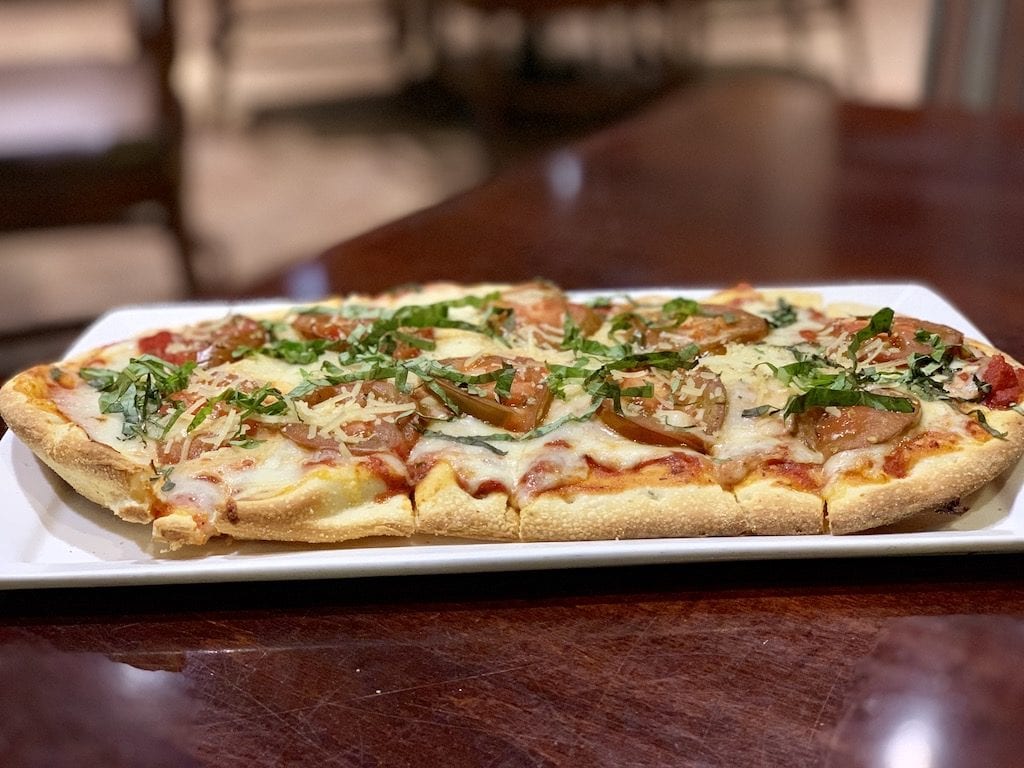 I also recommend stopping for breakfast at the Market Salamander Grill & Bar for a great start to your day!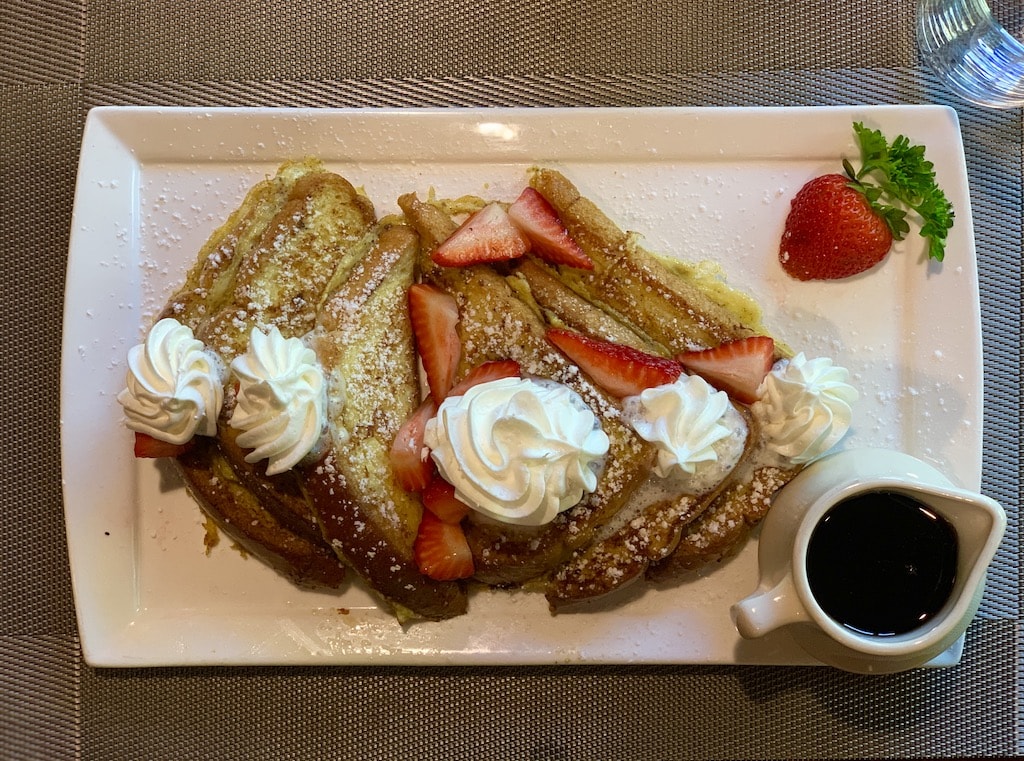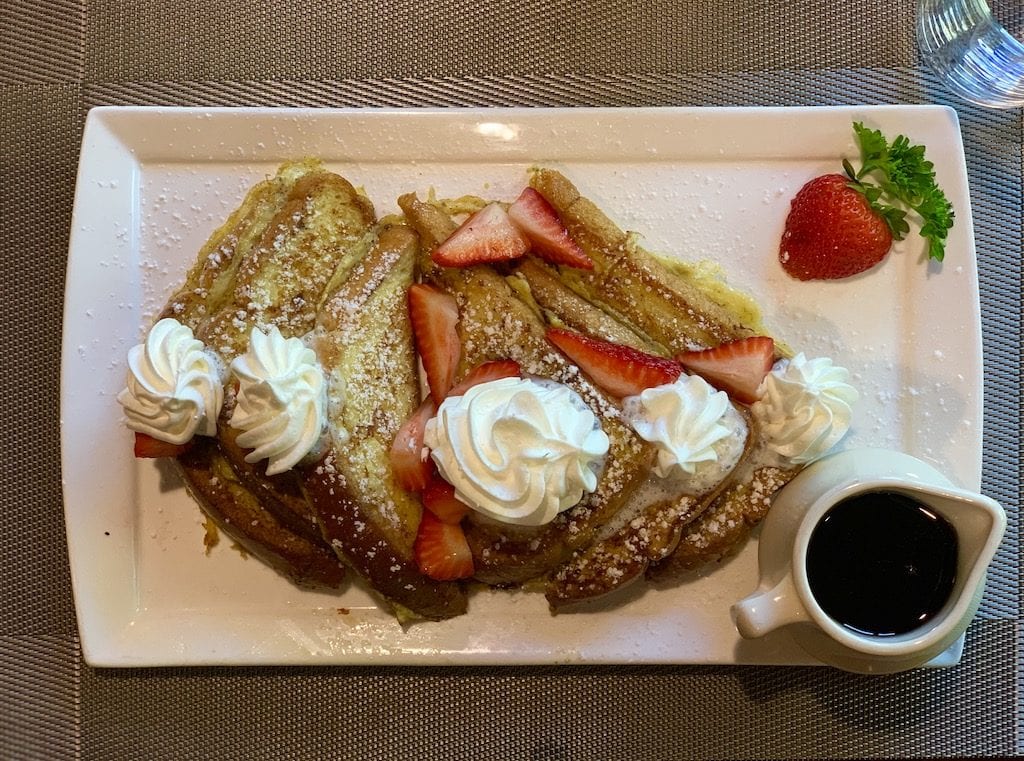 Packard's Steakhouse
The ultimate dining experience at the resort can be found at Packard's Steakhouse. Overlooking the scenic Copperhead course, Packard's Steakhouse offers delicious entrees, a huge variety of tasty appetizers, an extensive wine list from around the world, and excellent service.
In fact, our waiter Mike has been at Packard's for 44 years! He waited on Joe Dimaggio once and remembers what he ate. I can't wait to go back to Packard's with my husband in the fall and ask for Mike!
Innisbrook's Executive Chef, Thomas McKinney-Stehr, is creative and uses the freshest ingredients he can find. We loved everything we tasted at Packard's. They brought us a tray of their most popular appetizers to try. So good! I loved the little kick in the crabcakes.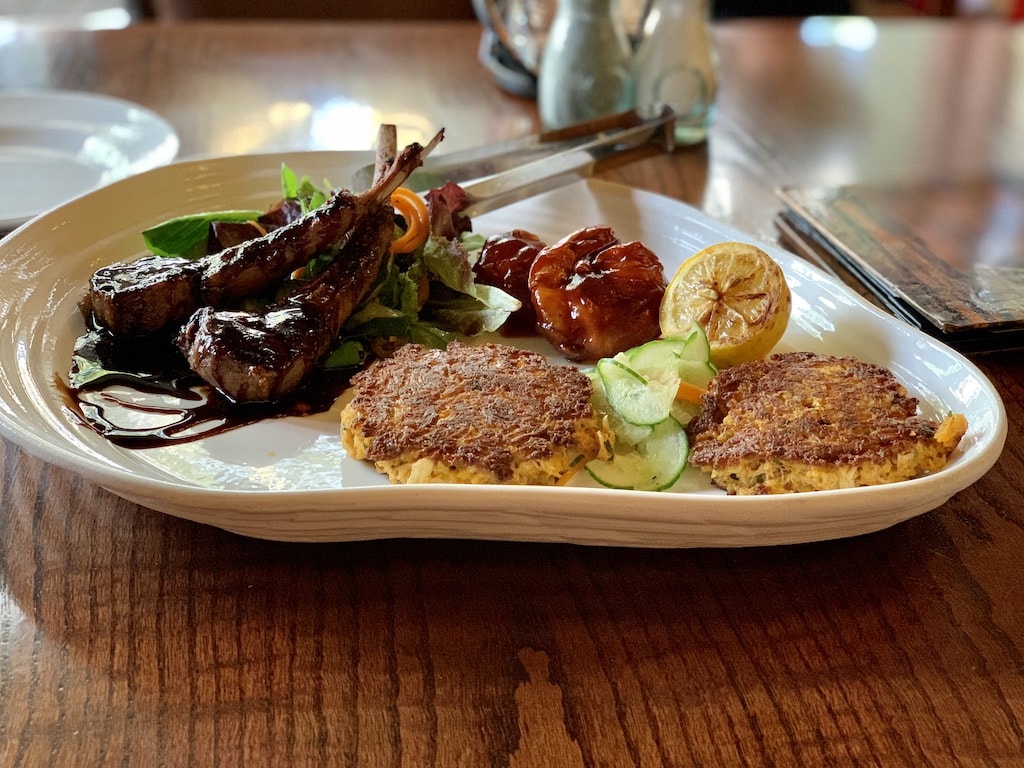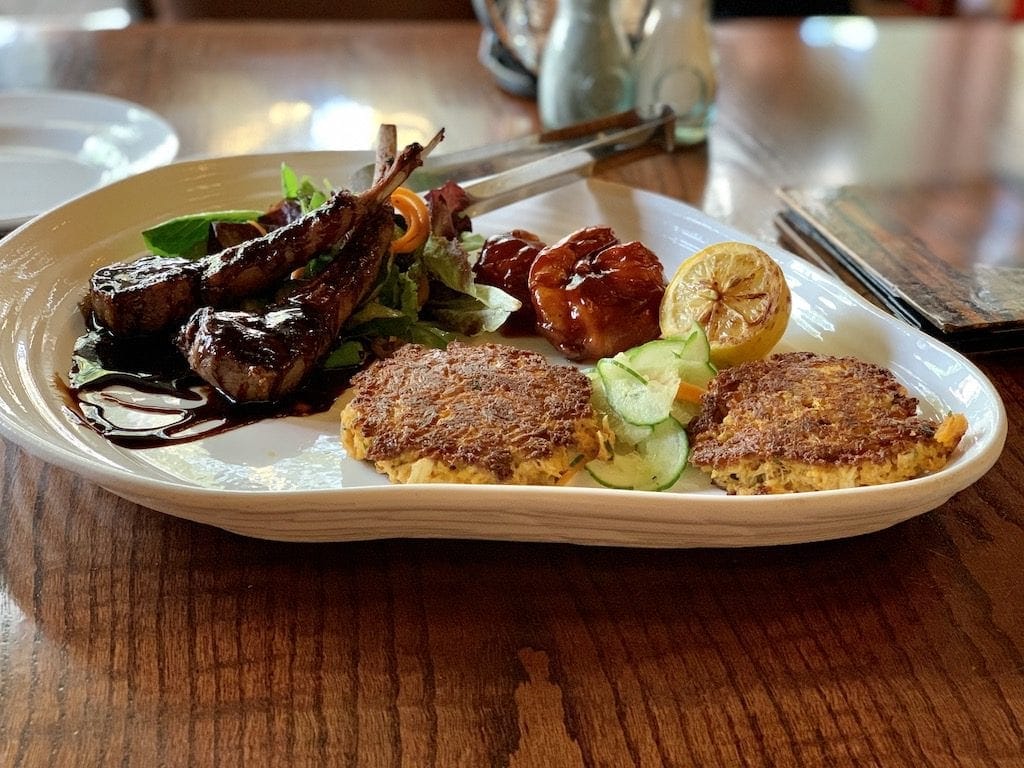 My daughter has to order French onion soup when it's on the menu, and this time it was a very good choice!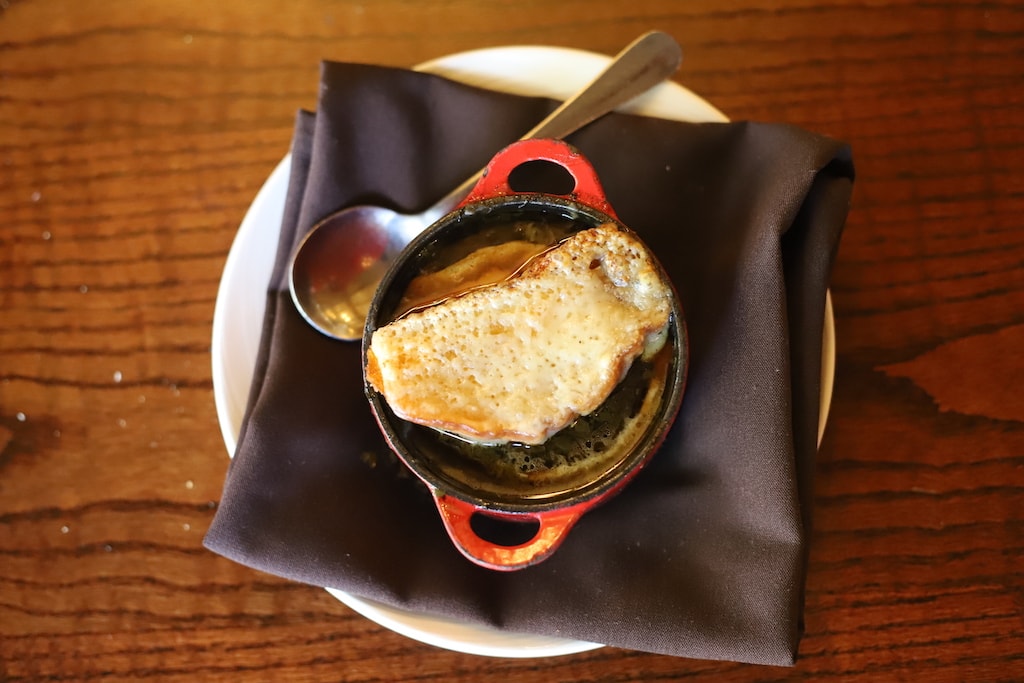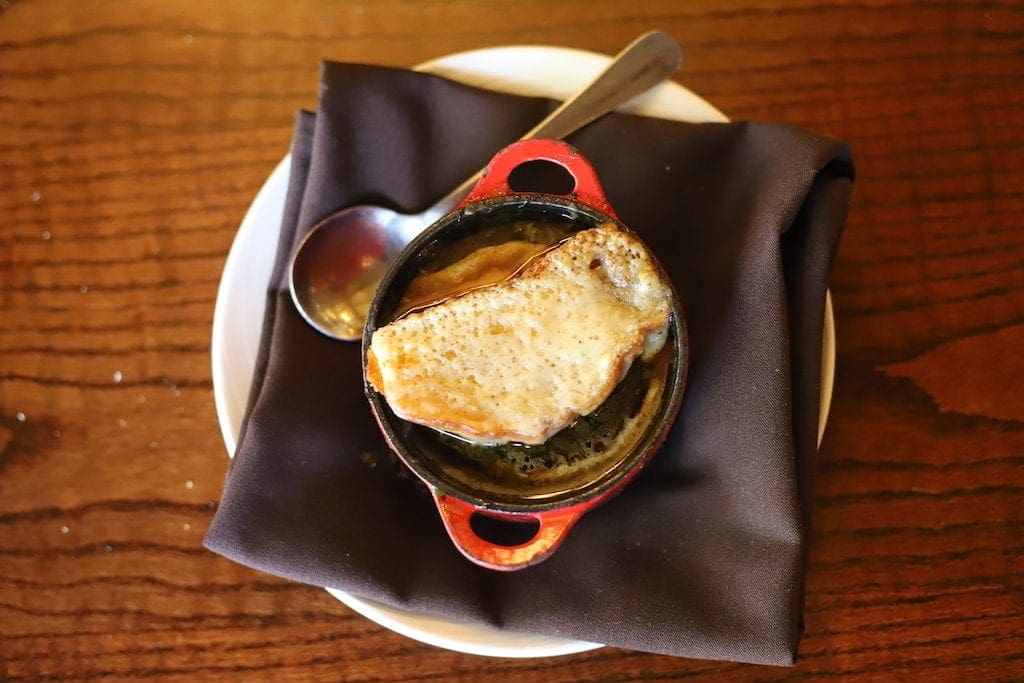 I'm the same way about tuna, and this appetizer was incredible.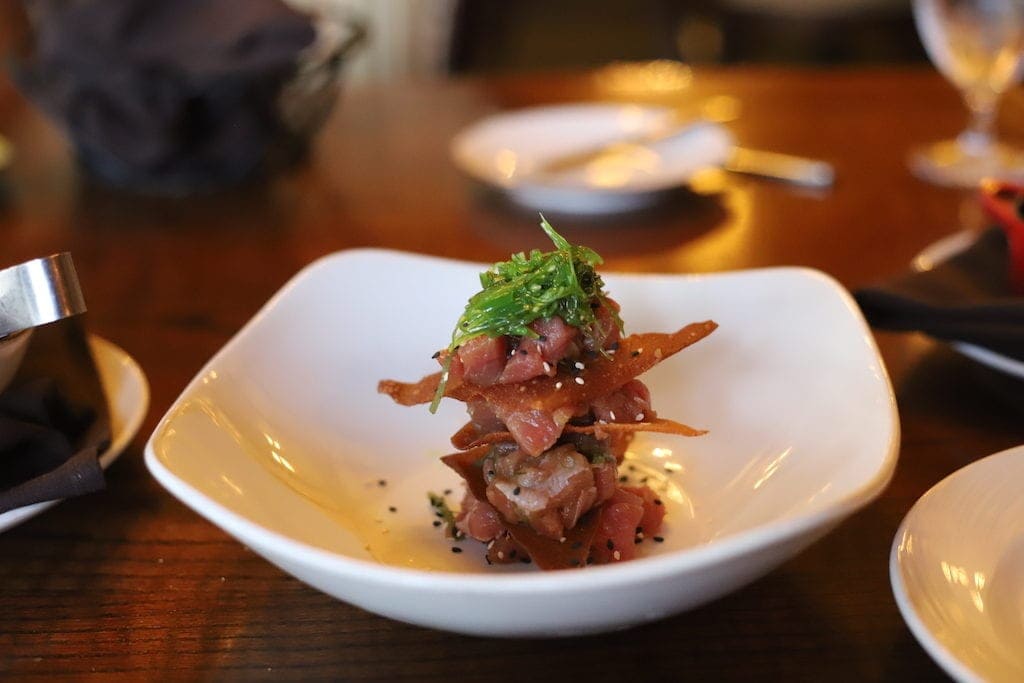 I couldn't decide between the grouper or steak, so the waiter brought me both! It was delicious and I ate the leftovers for breakfast in my room!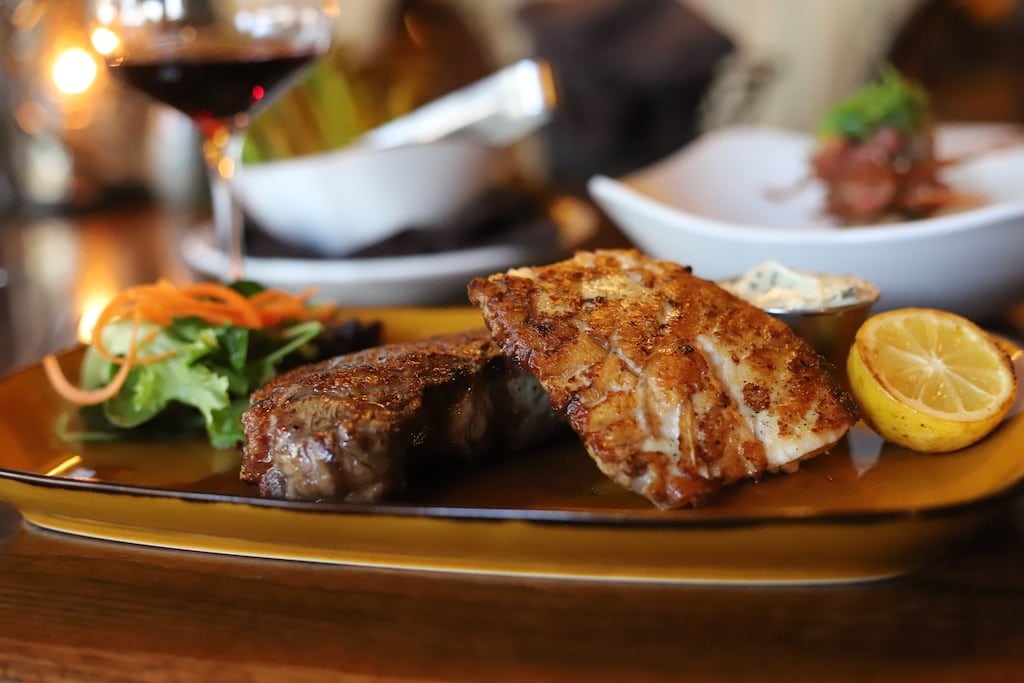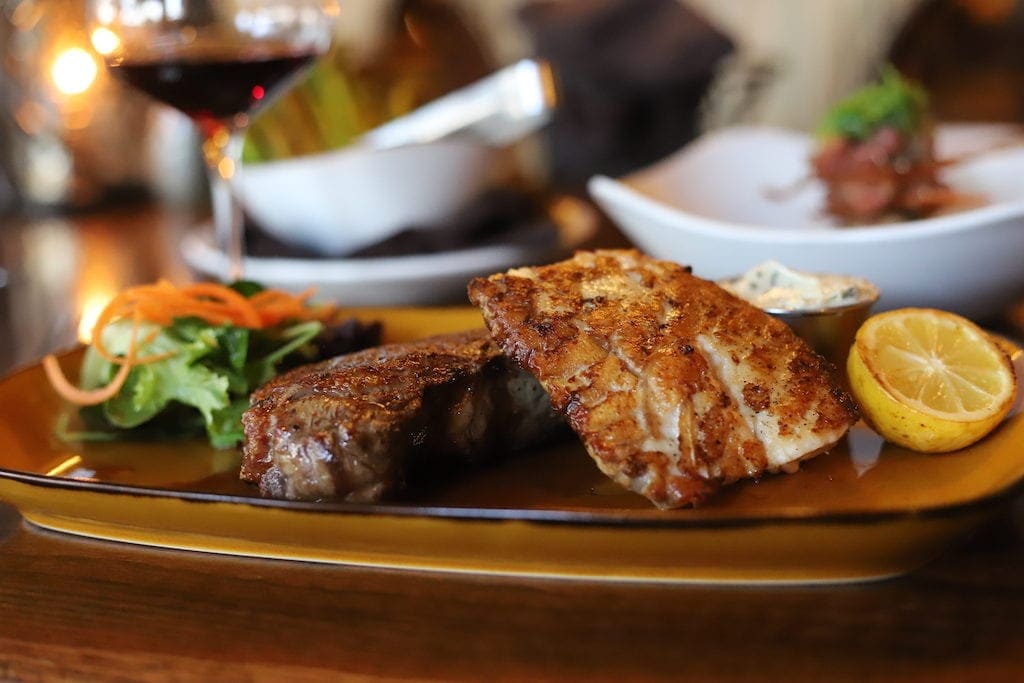 By the way, my waiter suggested pairing my meal with Trinity Oaks Pinot Noir, and it was a great new discovery. I love that they plant a tree for every bottle that's purchased. If you haven't tried it, ask for it the next time you're out!
Don't forget dessert. It was so good! Packard's is one place you definitely won't want to miss.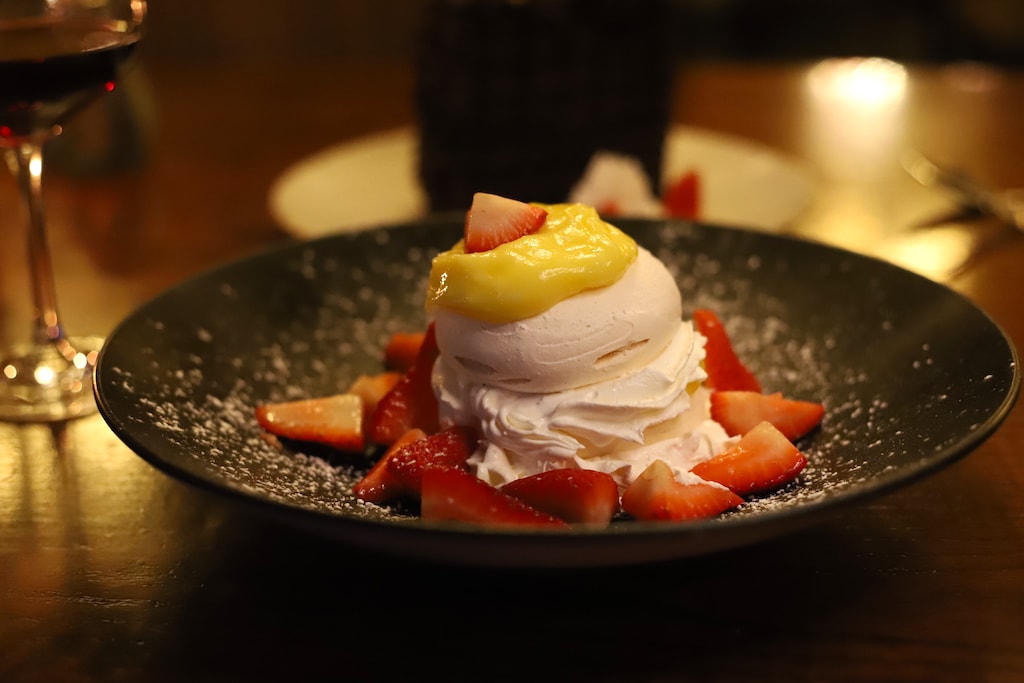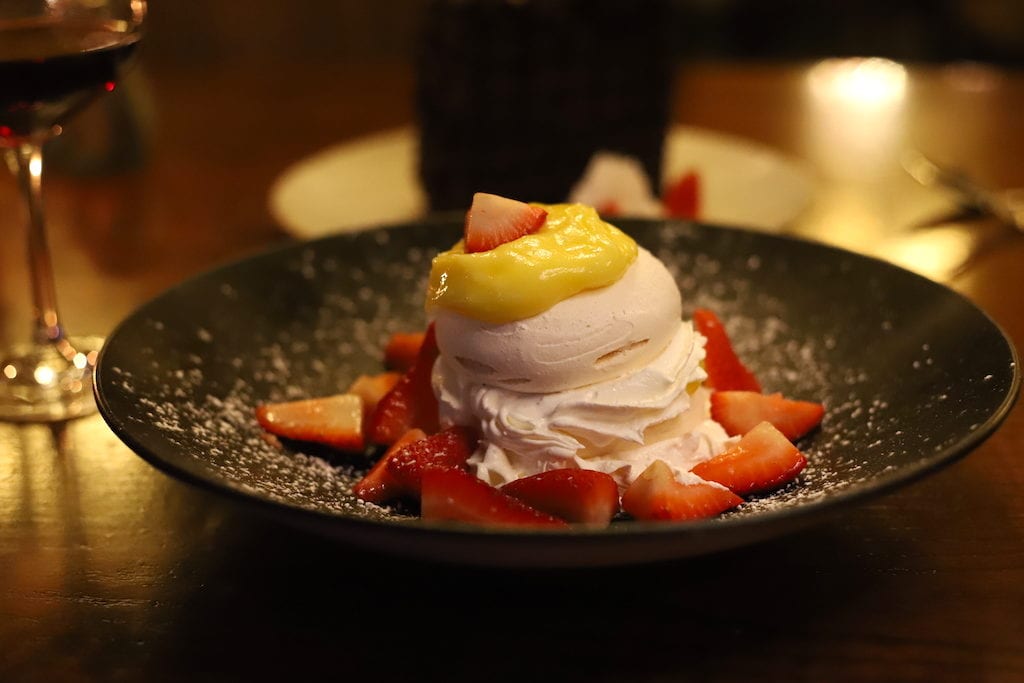 Things to Do Near Innisbrook Golf Resort & Spa
Though the Resort offers enough to do that you may not want to leave, many vacationers want to hit the beach when coming to the Sunshine State.
Honeymoon Island
Honeymoon Island is Florida's most visited state park. With four miles of gorgeous white sand and a three-mile trail through one of the last remaining virgin pine forests, this is a wonderful place to spend the day.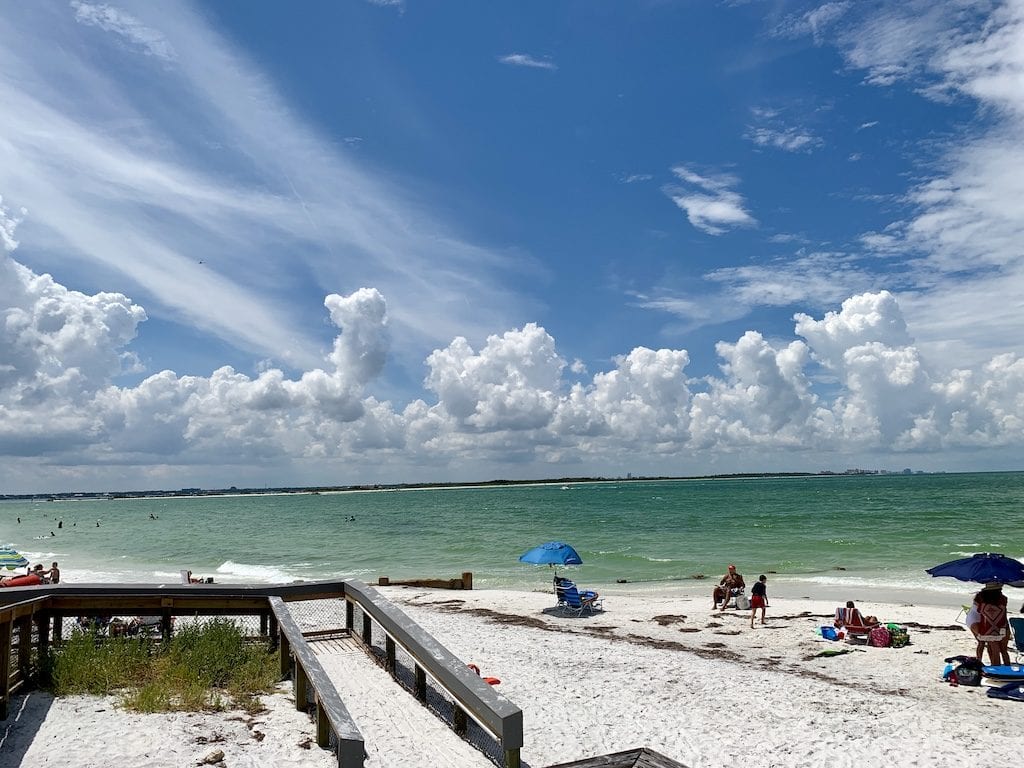 The kids will love the wildlife you'll probably spot on the trail. Look up and you can spot great horned owls, osprey, eagles, and hawks. Watch where you're walking as you may come upon a gopher tortoise or armadillo. 
You can swim, hike, bike, fish, or just sit and relax. Wondering how Honeymoon Beach got its name? In 1939, Life Magazine had a contest where newlyweds could win a two-week stay to the destination. You can see photos from the event in the Rotary Club Centennial Nature Center. Now you know!
Caladesi Island State Park
If you're looking for even more fun in the sun, take a shuttle to Caladesi Island State Park. The ferry leaves for the beach every half hour, but get there early as it does fill up and you'll find yourself sitting in the gazebo waiting for the next one if it's full.
Once you're at the beach, you can rent chairs, umbrellas, and even paddle boards. Take a picnic or just stop at Cafe Caladesi for lunch. The menu offers typical beach food and cold drinks, and the store has sunscreen, towels, and a variety of souvenirs.
We found a spot and relaxed for a while, but we had lunch plans in downtown Dunedin so I hope to go back another time.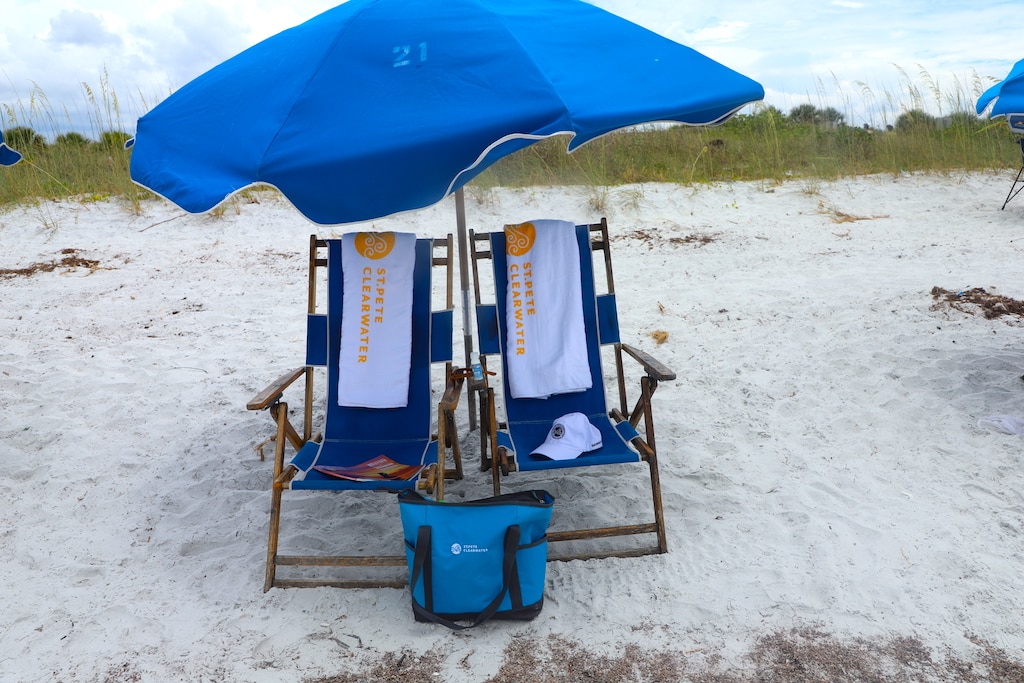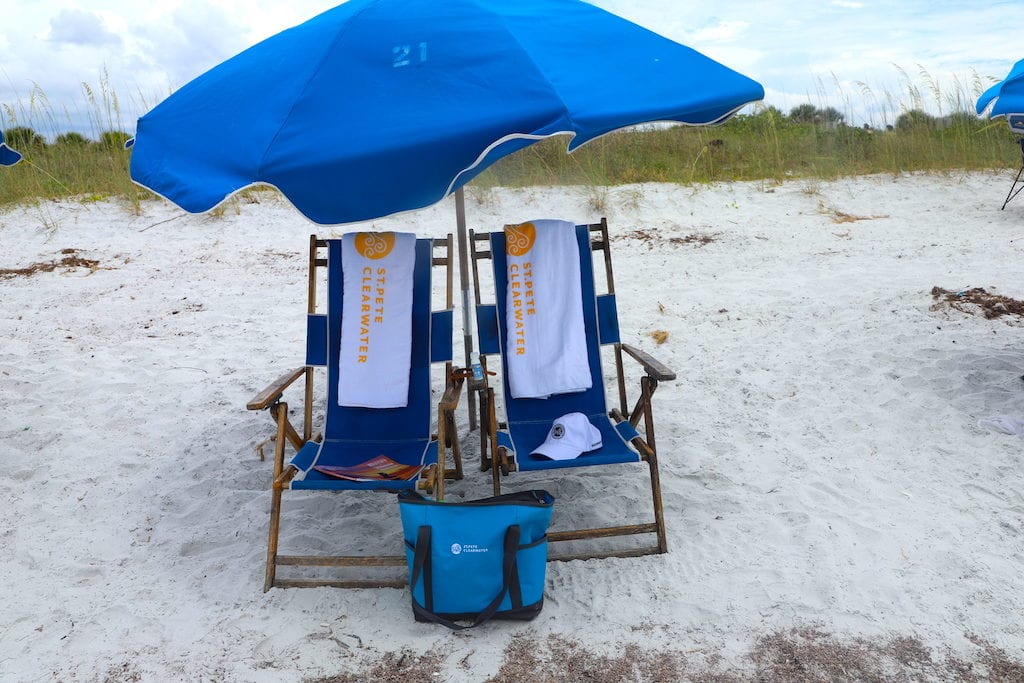 Where to eat in Dunedin
Though you'll find a lot of restaurants in Dunedin, we decided to check out Hog Island Fish Camp. The decor is old Florida, and you'll love the laid-back atmosphere.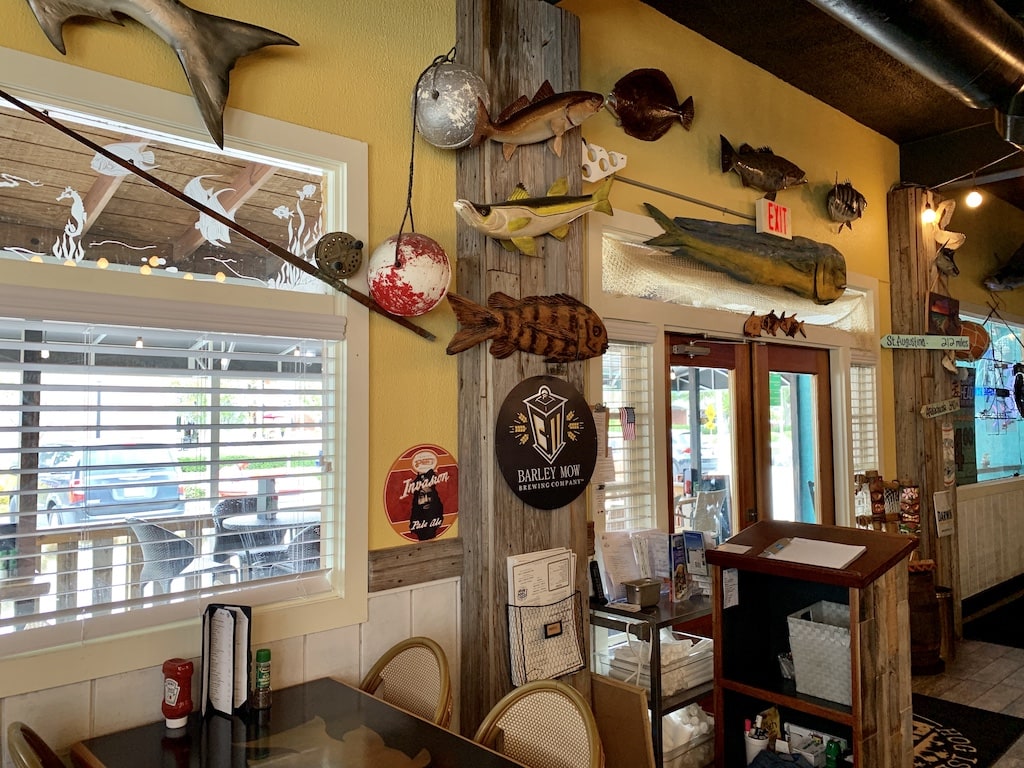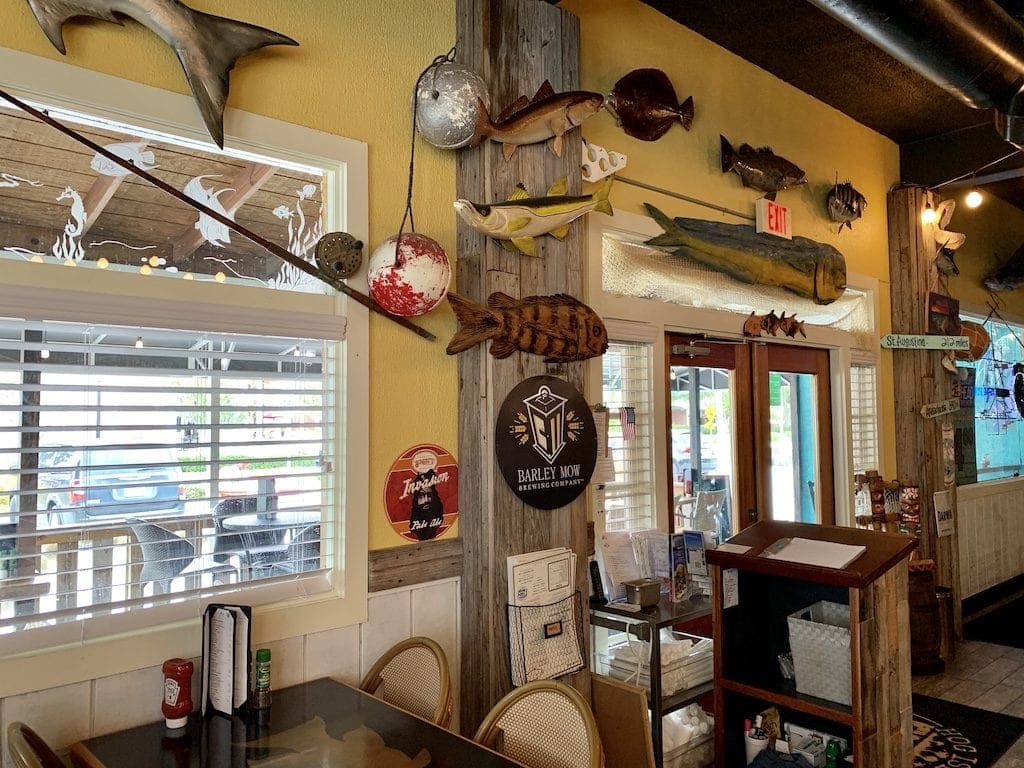 Start with a local beer from their long list. And speaking of long lists, the menu has a lot of choices. I wanted to try everything, so the server helped me choose from the appetizer menu. My daughter had to go with clam strips as it's one of her favorites.
I have to recommend the Hogfish Slider. I don't usually eat a lot of fried food, but I'm glad I made an exception because it was fantastic. The hogfish was so fresh, and it was prepared perfectly - lightly crisp and tender on the inside. The serving comes with two sliders, perfect for sharing - or not!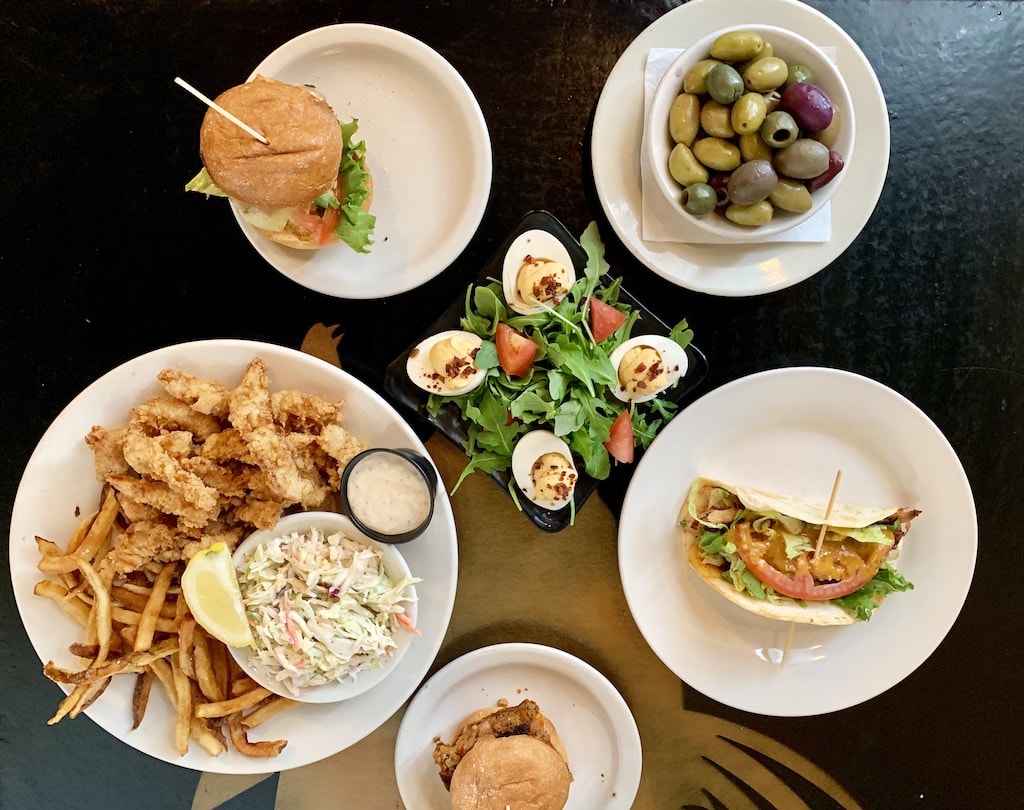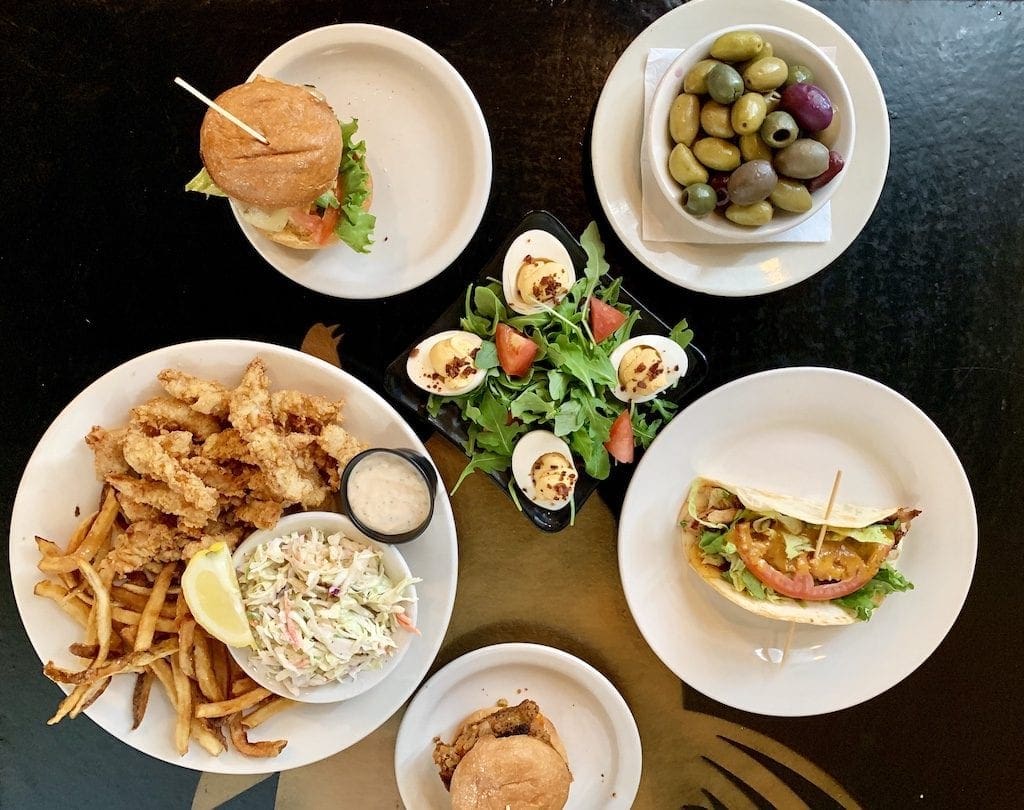 After lunch, work off those calories by strolling Main Street in downtown Dunedin. With cute local shops offering souvenirs, jewelry, and local arts and crafts, you're sure to find that gift you've been searching for.
If you enjoy beer, you'll find the oldest microbrewery in the entire state at Dunedin Brewery. It's only one of the growing list of breweries in Dunedin. At last count, there were ten. Not bad for a small town! 
So Many Reasons to Visit Innisbrook Golf Resort & Spa
With plenty to do, comfortable accommodations, and delicious food in several venues, Innisbrook Golf Resort & Spa is the perfect escape whether you're planning a family vacation, reunion, friends getaway, or just a golf weekend. Visit the website to learn more and book your stay. 
Innisbrook Golf Resort & Spa is a Salamander Resort, along with Henderson Beach Resort in Destin and Hammock Beach Golf & Spa Resort in St. Augustine. You'll also find Salamander Resort & Spa in Middleburg, Virginia as well as Hotel Bennett in Charleston, South Carolina. If you're looking for a luxurious destination in any of these areas, visit Salamander Resorts for more information and availability.
Do let me know if this helped you with your vacation plans. I'm always happy to answer questions. 
More Florida Destinations
Like our content? Follow us on Pinterest!