I spent a couple of days at Westgate Orlando and it was heavenly. I can't wait to go back with my family!
This amazing resort is just off the Interstate, which makes it so convenient to find.
No driving all over Orlando looking for your hotel when you're tired, right? You can see the resort from I-4!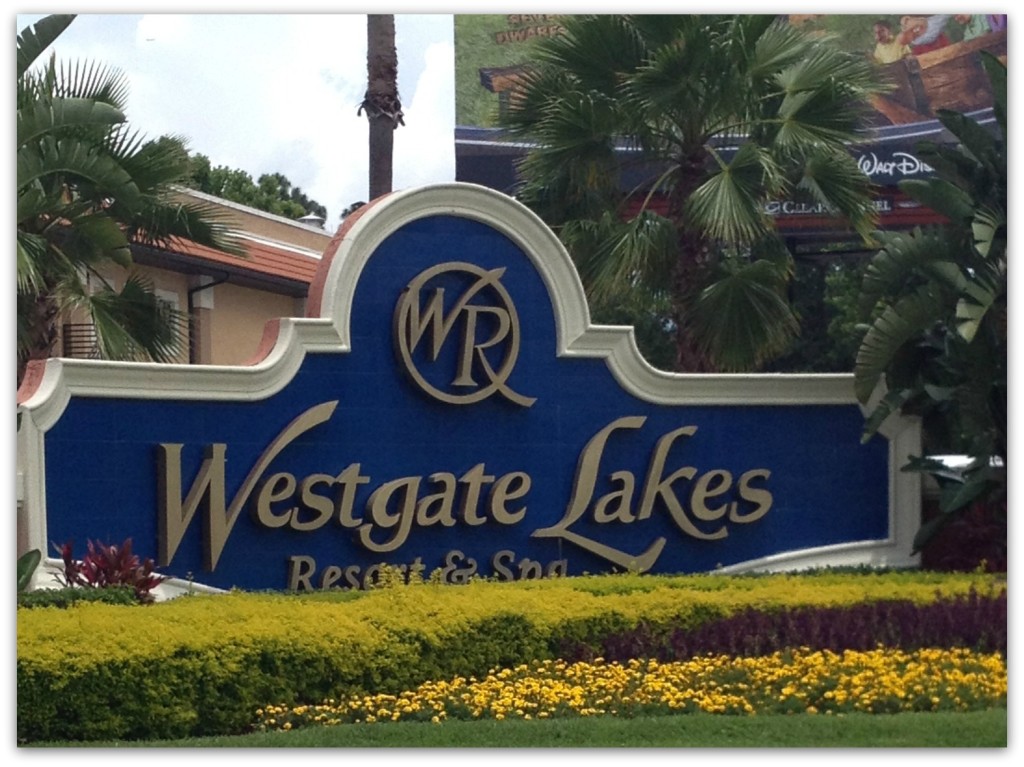 Traveling with two teenagers, my husband and I often book two hotel rooms, which kind of defeats the purpose of going away together.
The girls head to their room, and we head to ours. We always ask for adjoining rooms, but sometimes they aren't available when we get there.
I'd like for us to be together, but not in one room. Westgate Orlando has two-bedroom villas which are perfect for our family of four.
On this trip, I was going solo. I have to admit, it was nice to get away for a few days.
From the moment I arrived, I felt spoiled. I like that! Check-in was a breeze, and Starbucks was right around the corner (as in the same building!) which always makes me happy.
I grabbed a cappuccino and met the bellman at the front door. He had me follow him in my car to my building, which was a plus because this resort is just massive.
My room was a gorgeous one bedroom villa. It had a nice size kitchen with a full size fridge and stove.
The bellman showed me around pointing out how to use the TV and thermostat, and showing me the hidden washer and dryer.
Having your own washer and dryer means packing less when we are traveling, which is awesome.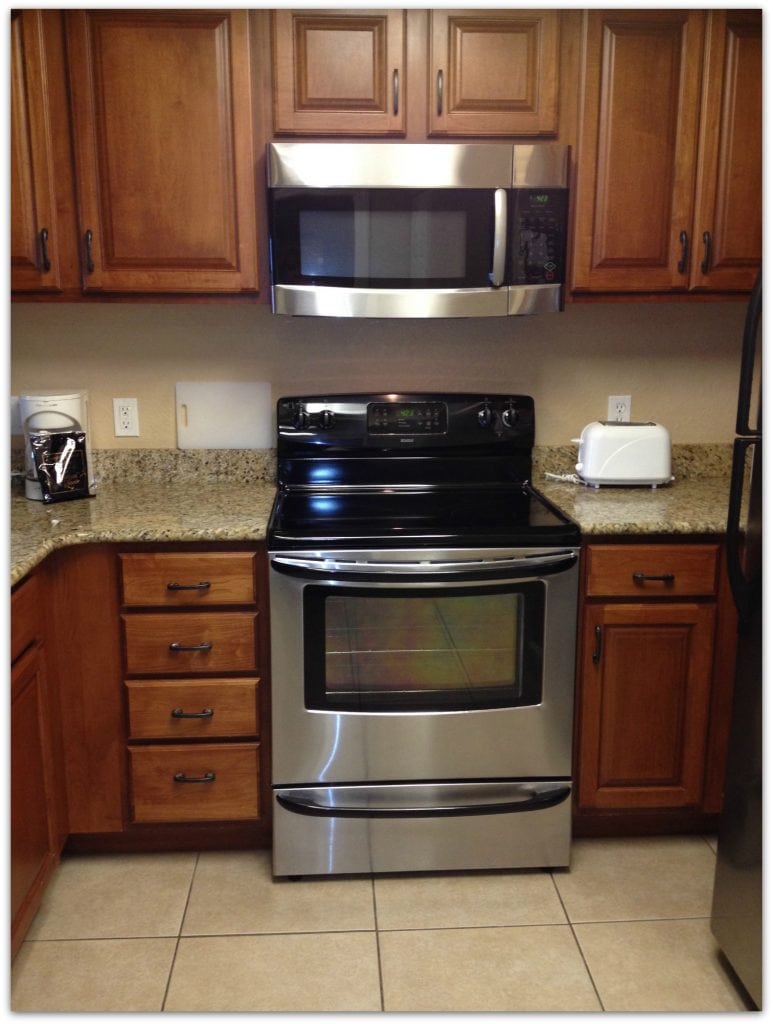 Westgate Orlando provides everything you'd need including plates, coffee cups, glasses, even a corkscrew!
They also provide coffee for the first day, so either bring extra with you or pick it up at the convenience store that's located right on the property.
You could also just head to Starbucks, but I personally need caffeine before I venture out of my room! Don't judge.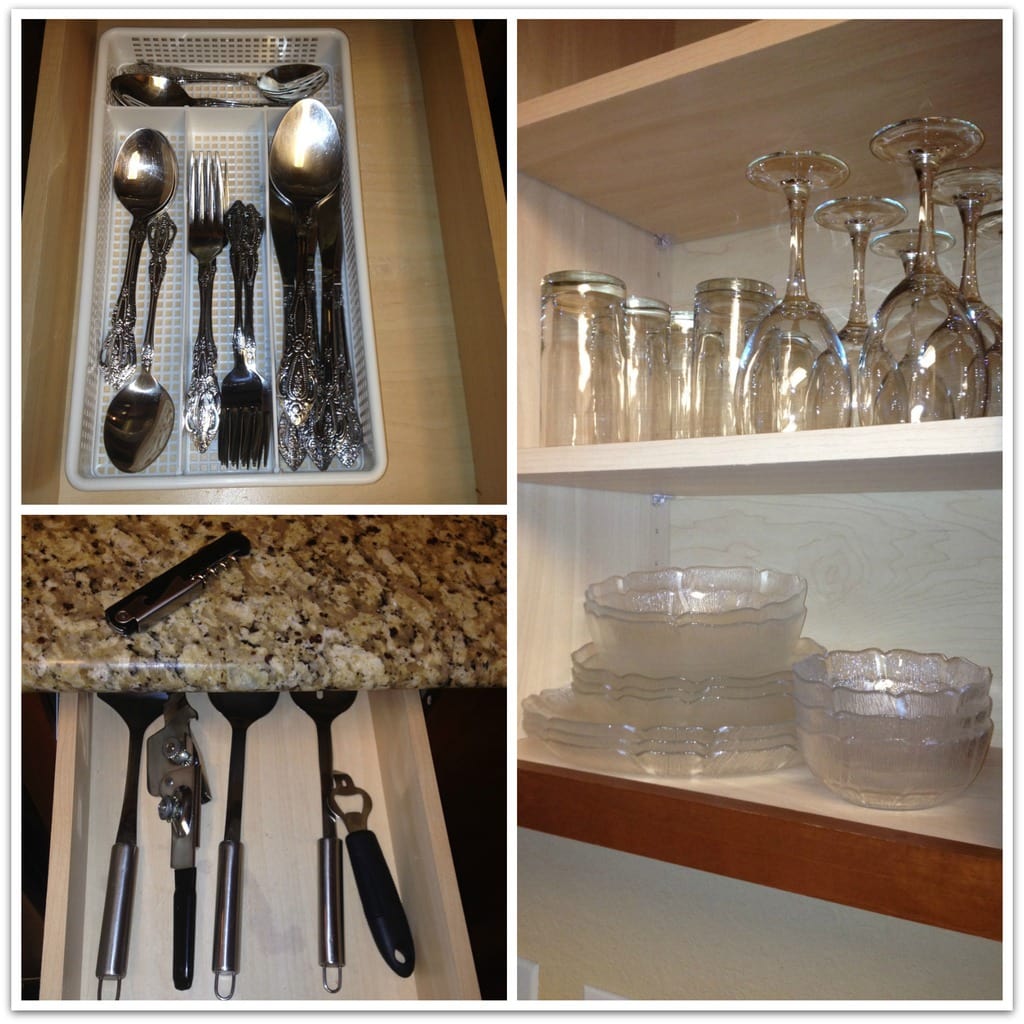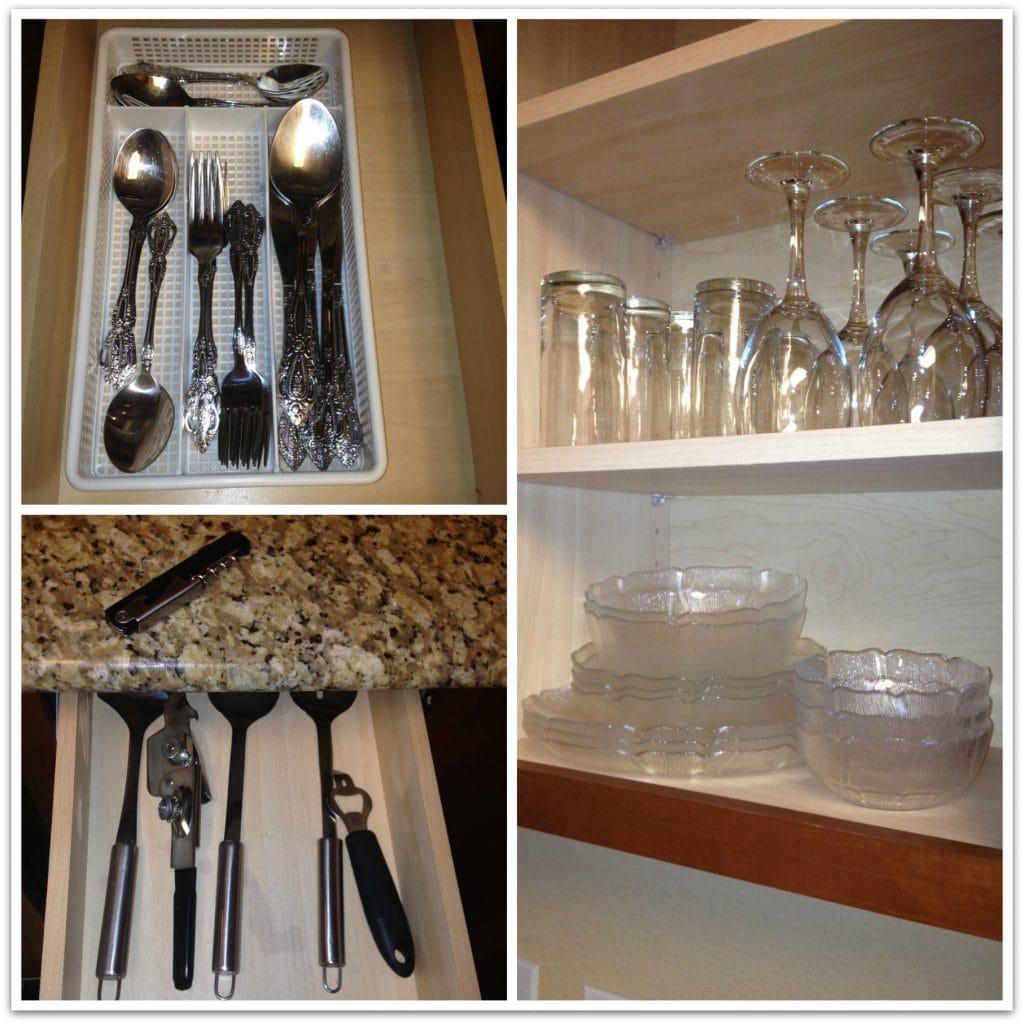 There was a blender and toaster on the counter. In the drawers, I even found placemats, which is a nice touch.
It's really set up to be your home away from home. My bedroom was huge and beautifully decorated, and the bedding was really luxurious with a lot of pillows. I used every one. I like pillows!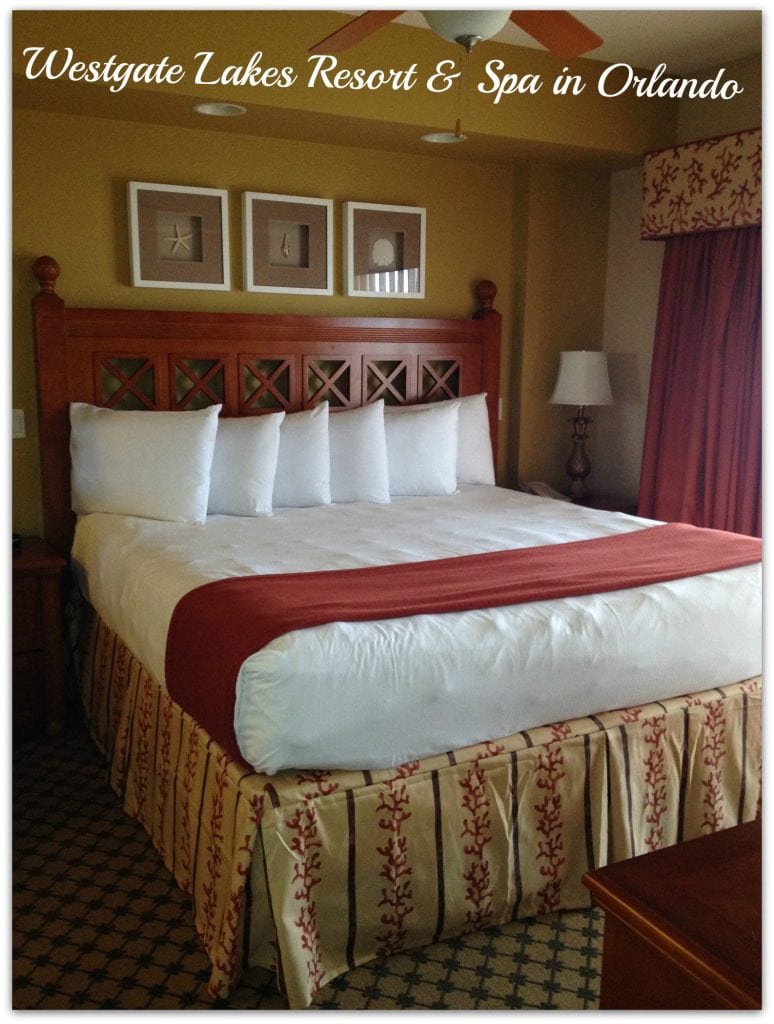 This villa was fabulous, from the jacuzzi, to the huge balcony, to the gorgeous leather furniture. I was sending my husband selfies of the decor!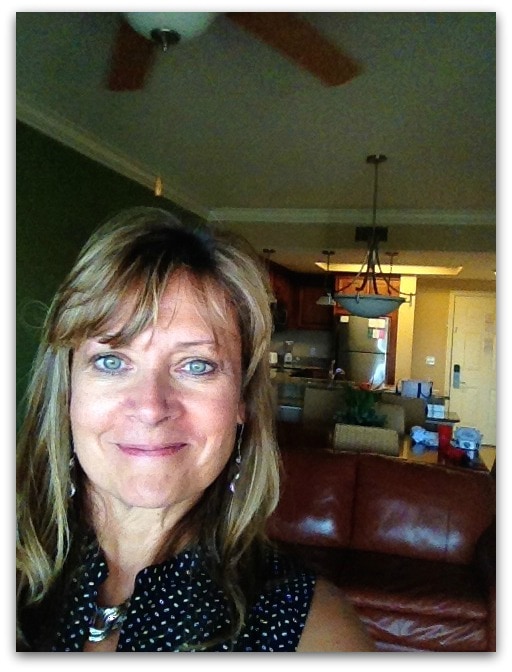 This resort is so big, it really took me a day to feel like I knew my way around!
They have everything you could need right there on the property. There is so much to do, you never have to leave!
These rockers are available to just relax by the lake, or you can grab fishing gear and head out on a boat.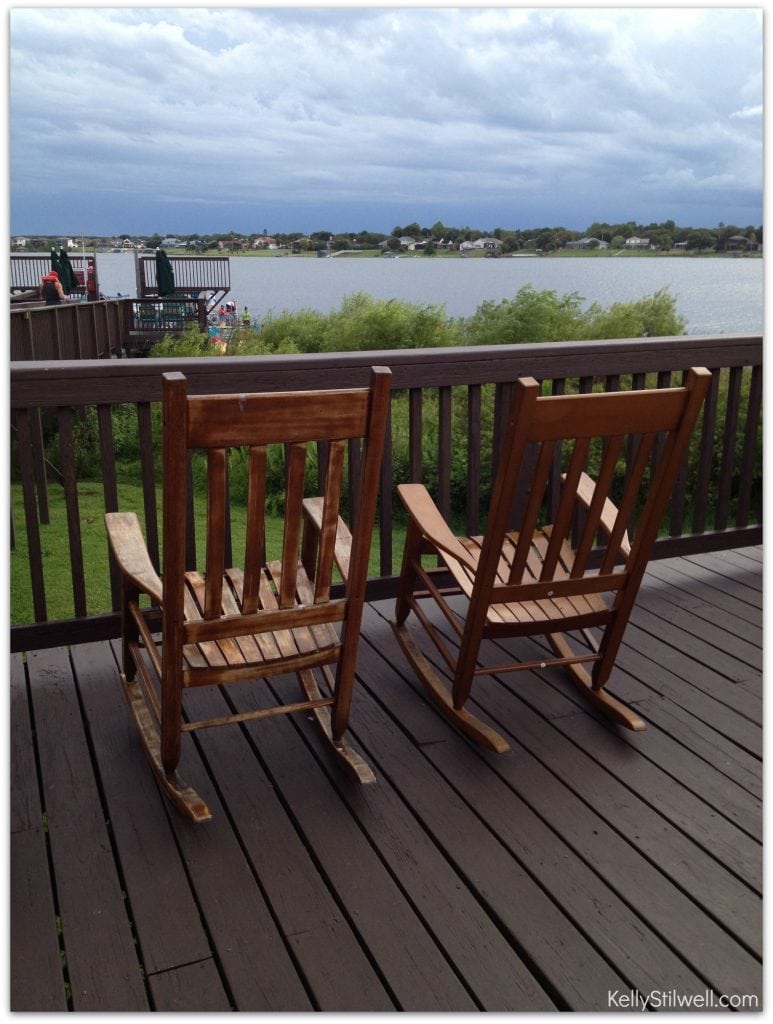 Pick up a schedule of events when you check in because there is just so much to do.
Just to give you an idea, each day there is a Tiny Tot craft that changes daily, a fitness class, several craft classes for bigger kids, activities like a digital scavenger hunt and water volleyball for teens, and a pool party for all!
Of course, the activities are subject to change, but there were over 10 activities each day on the summer schedule!
Plus, there is complimentary use of board games, puzzles, and books!
Did I mention you can rent bikes, fishing equipment, paddle boats, and mini-golf.
They even have their very own Stuff N Fluff in the kids club! I told you there was a lot to do!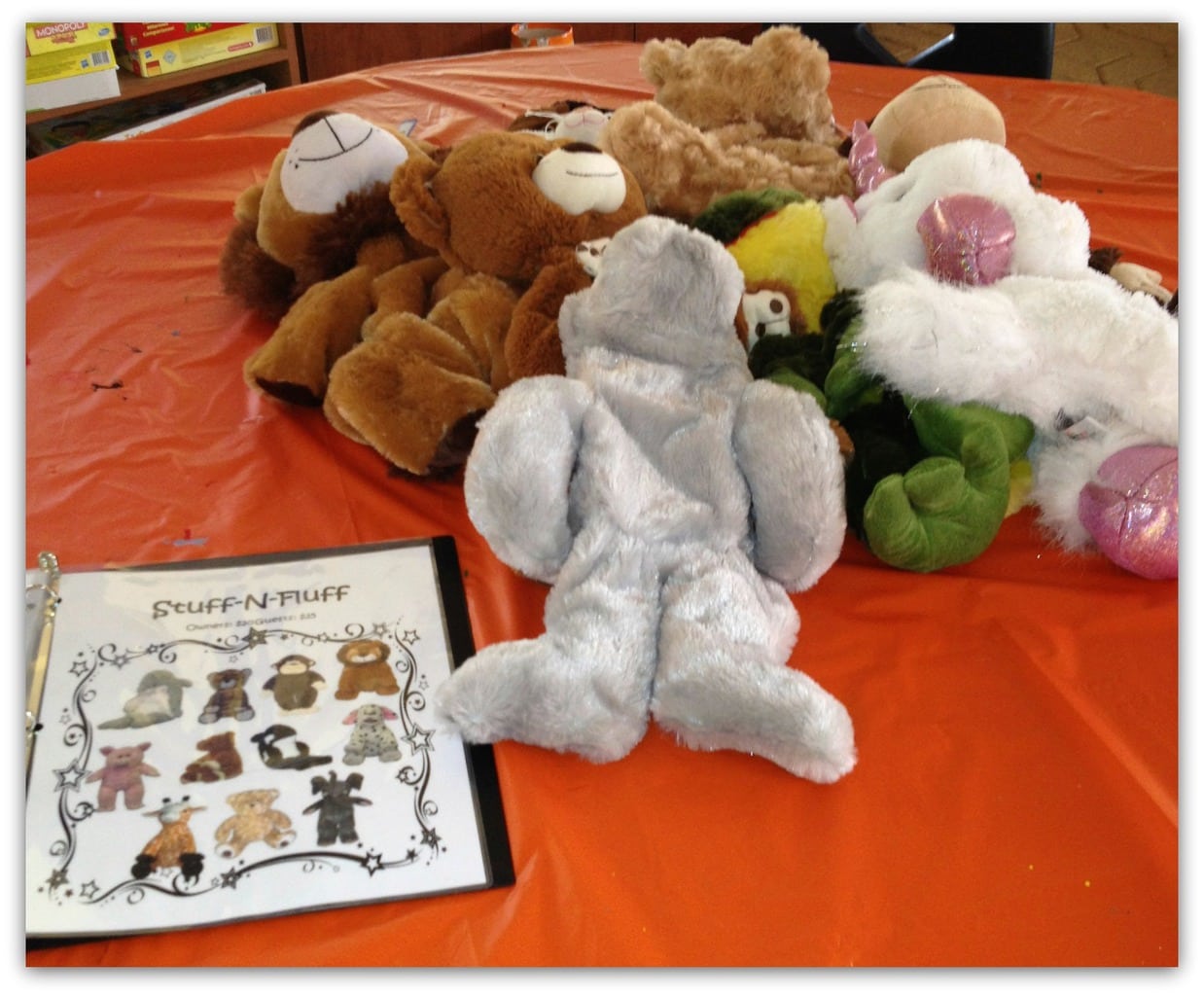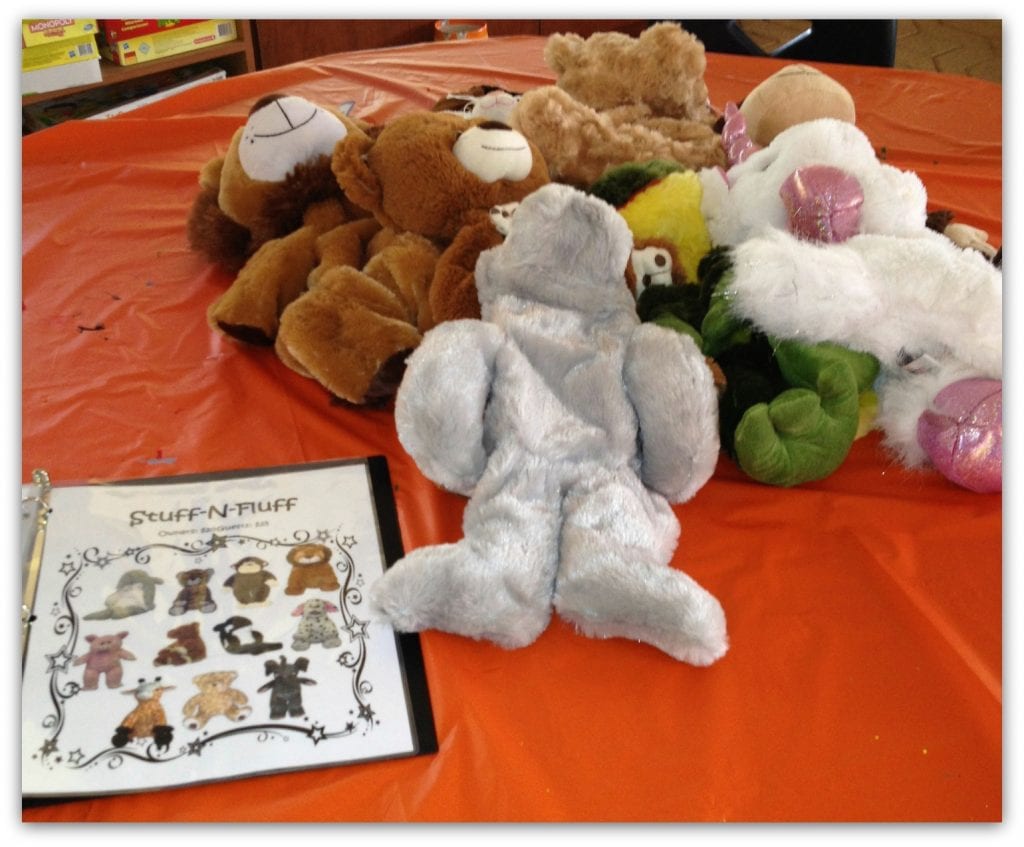 Want to do nothing? I've saved you a spot...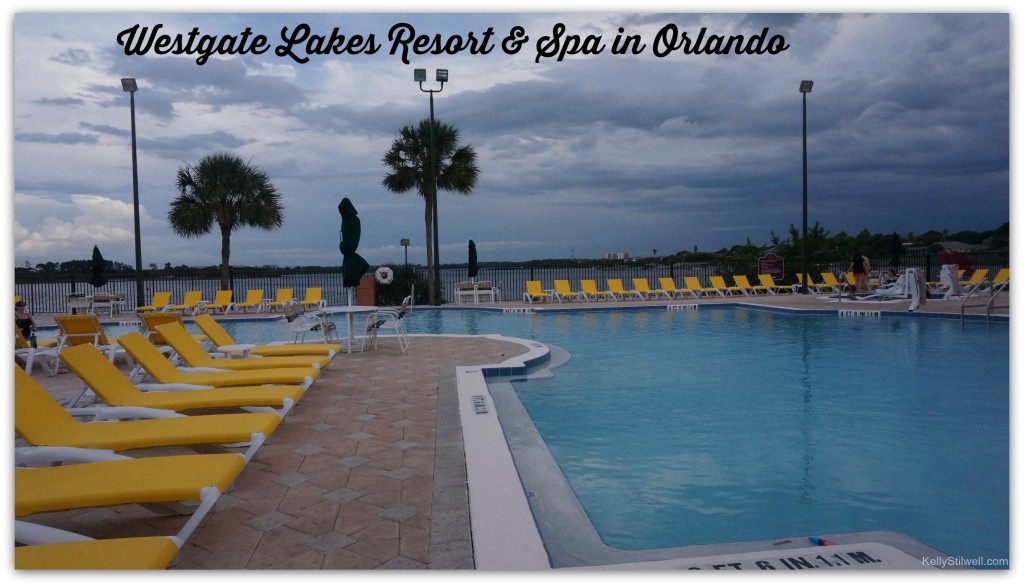 Doing nothing on vacation is sometimes all you need, right?
But you do have to eat, and the owner's welcome event is just the place to do it. The food was so good! They had me at shrimp, but there was so much more!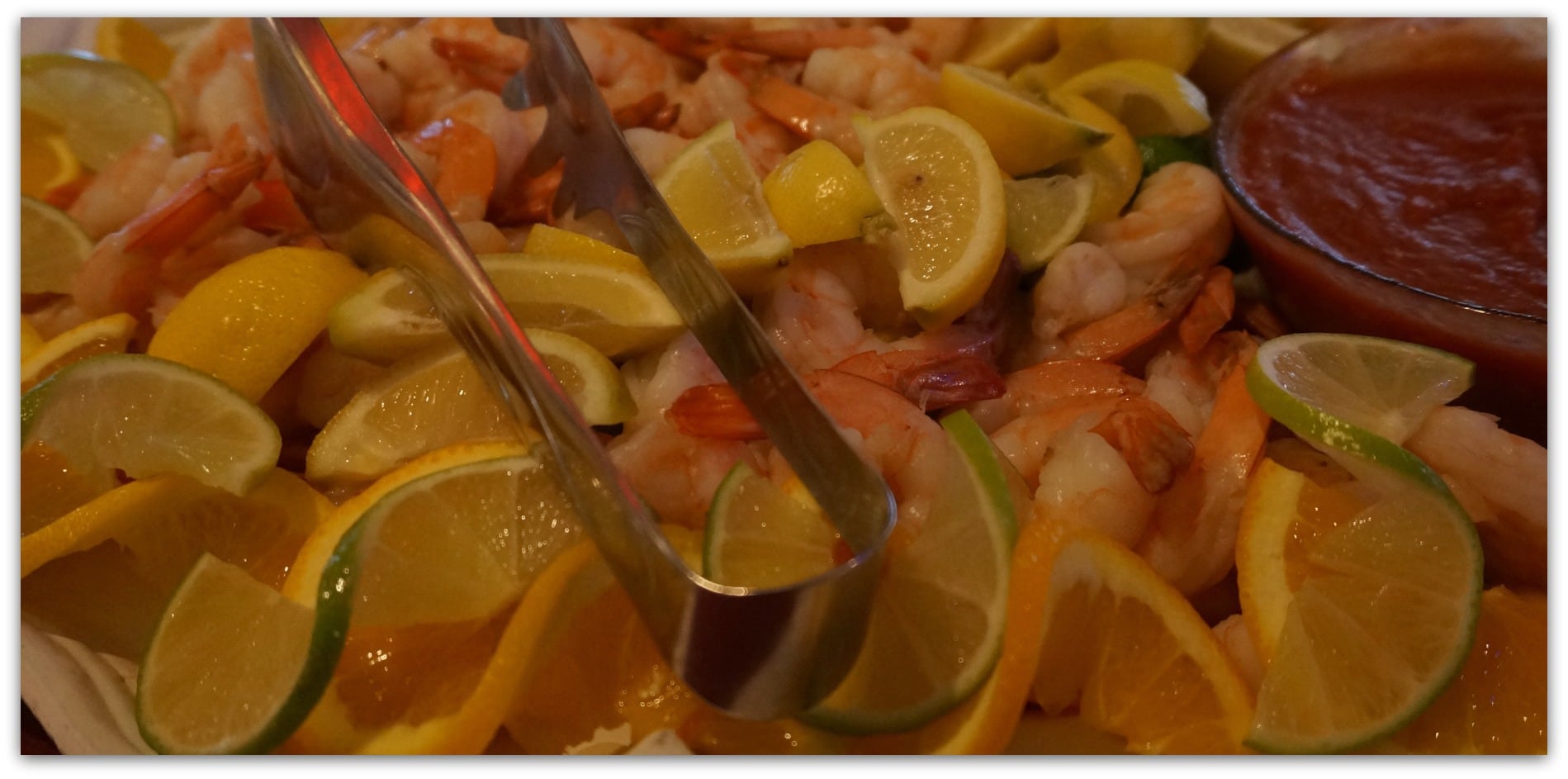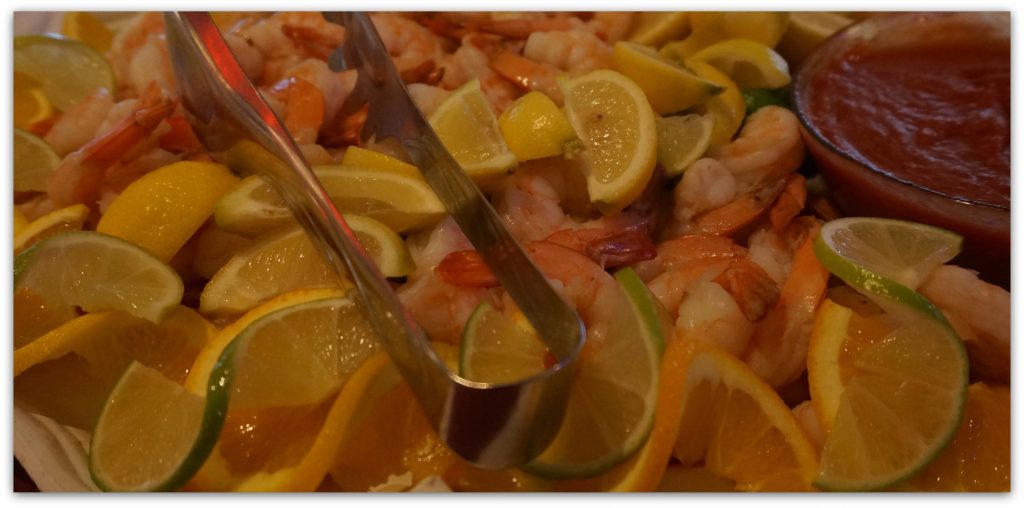 The chicken wings were fantastic, and we all enjoyed the pork and watermelon salad.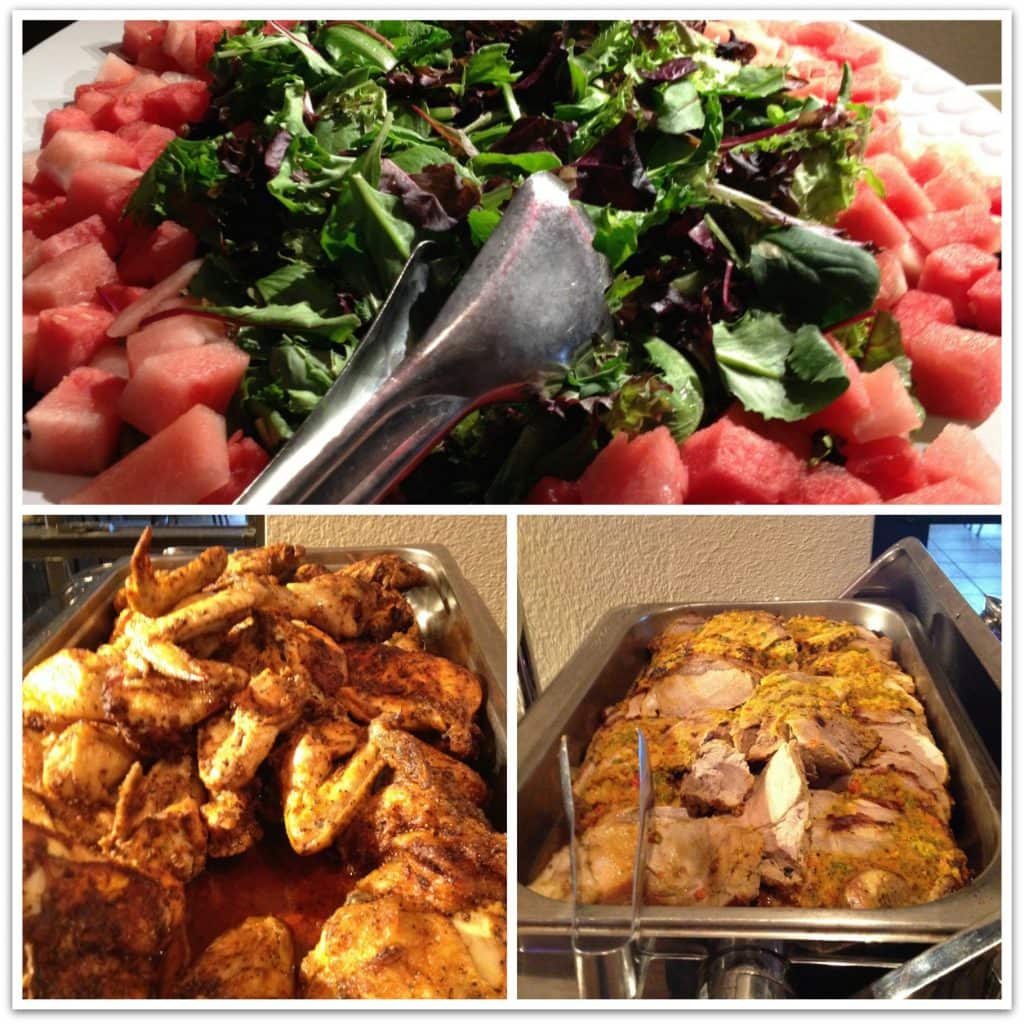 Of course, I saved the best for last! Just look at these desserts! Am I making you hungry?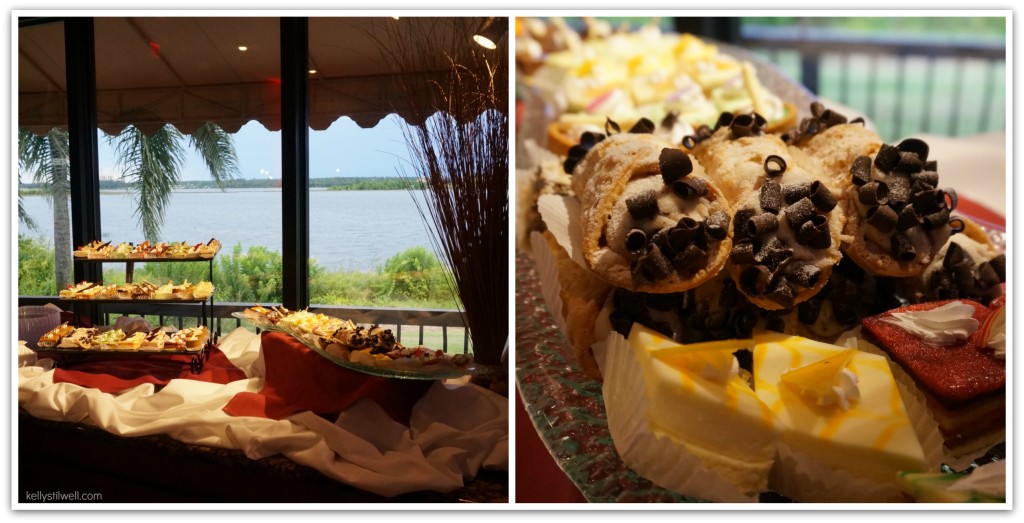 Though we were having so much fun with the DJ and trivia games, we had to be ready to leave at 5 am for our Orlando Hot Air Balloon ride.
I was ready to sleep in that amazing bed! I think we were all tired, but you wouldn't know it from this pic! Moms off having fun!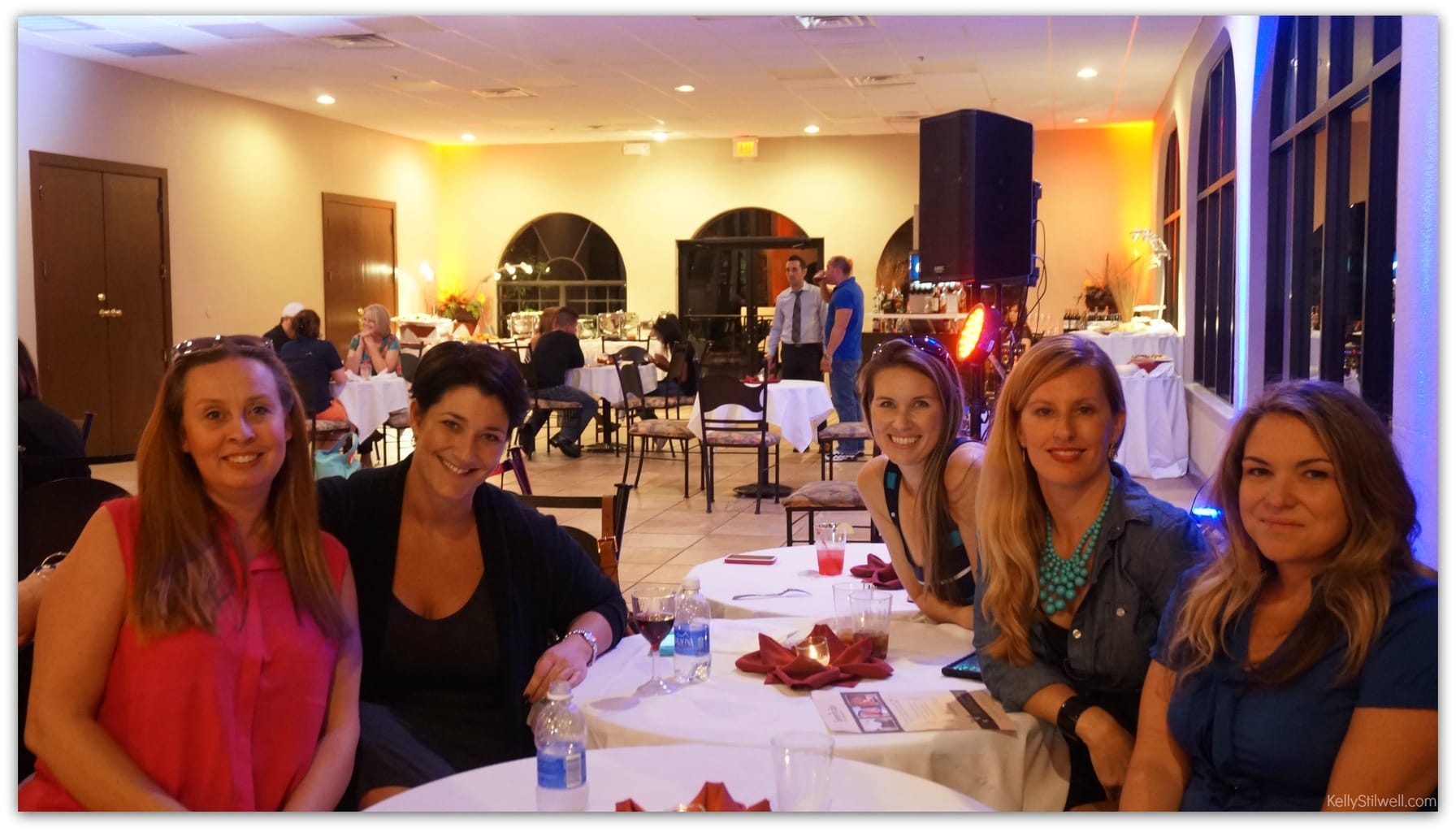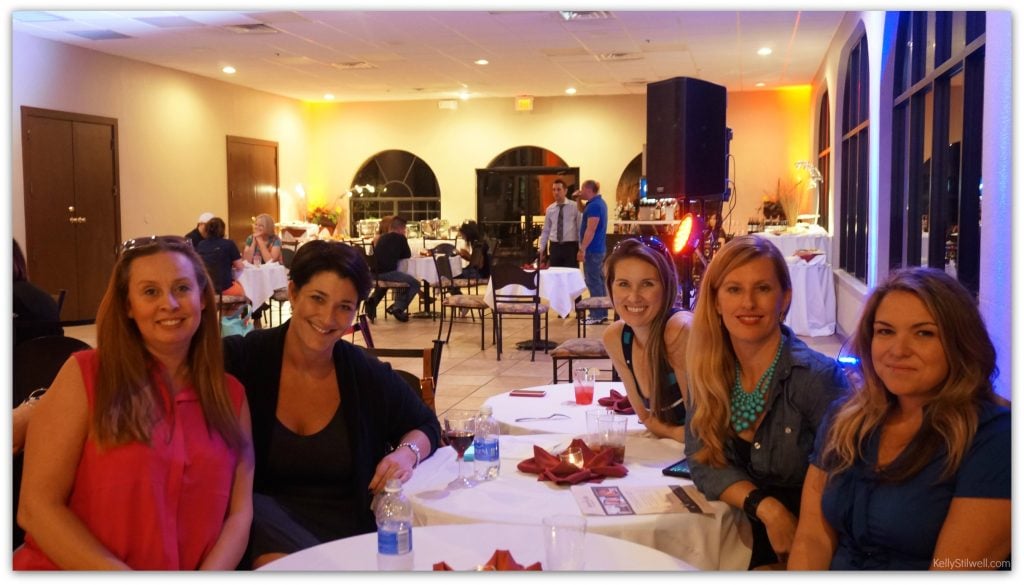 After our balloon ride, we had some free time to just enjoy the resort. I got a little work done and just relaxed.
It was just nice to be away with no meals to cook, dishes to wash, laundry...bliss!
We had reservations for dinner at Bongo's, which is one of my favorite restaurants in Downtown Disney.
I love Cuban food! It looks like only Jen from My Boys and Their Toys got the memo on what color to wear!
What's so funny about this is that I was on a press trip with Jen just a few weeks ago and we wore the same color there, as well! Great minds... 🙂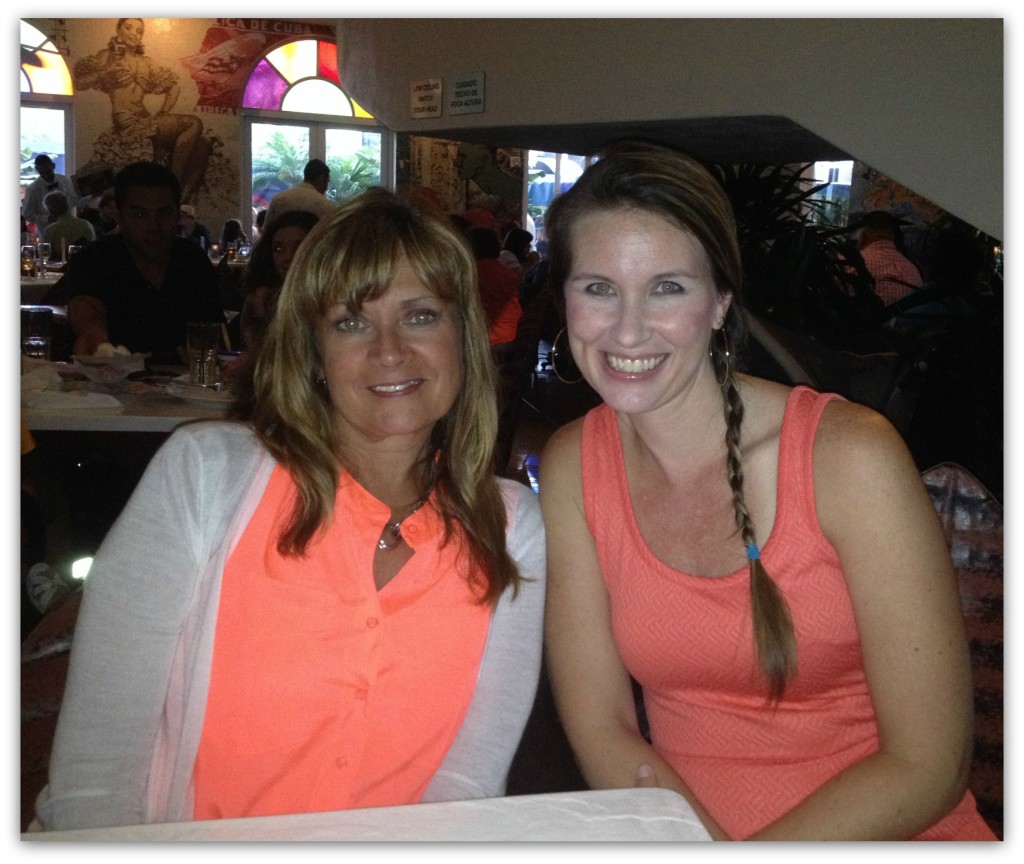 After dinner, we walked over to La Nouba for the Cirque du Soleil show.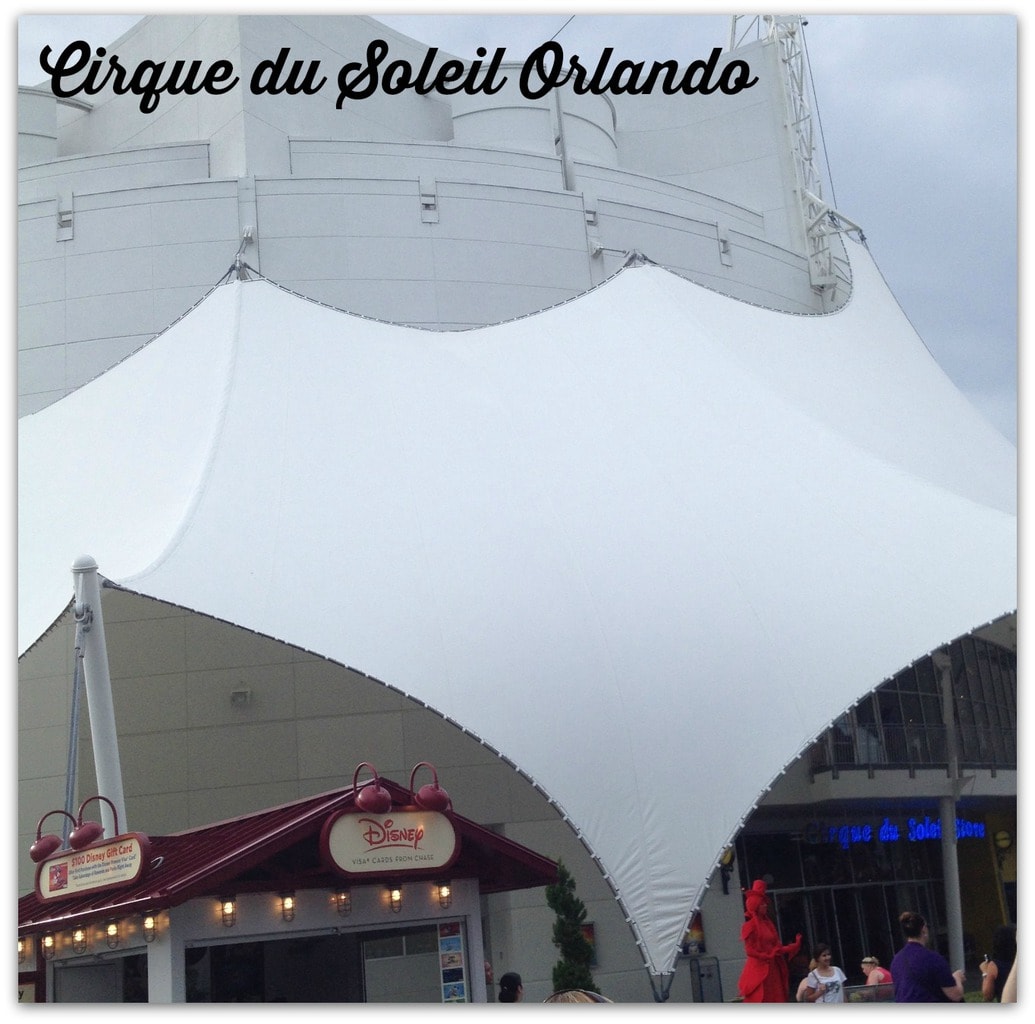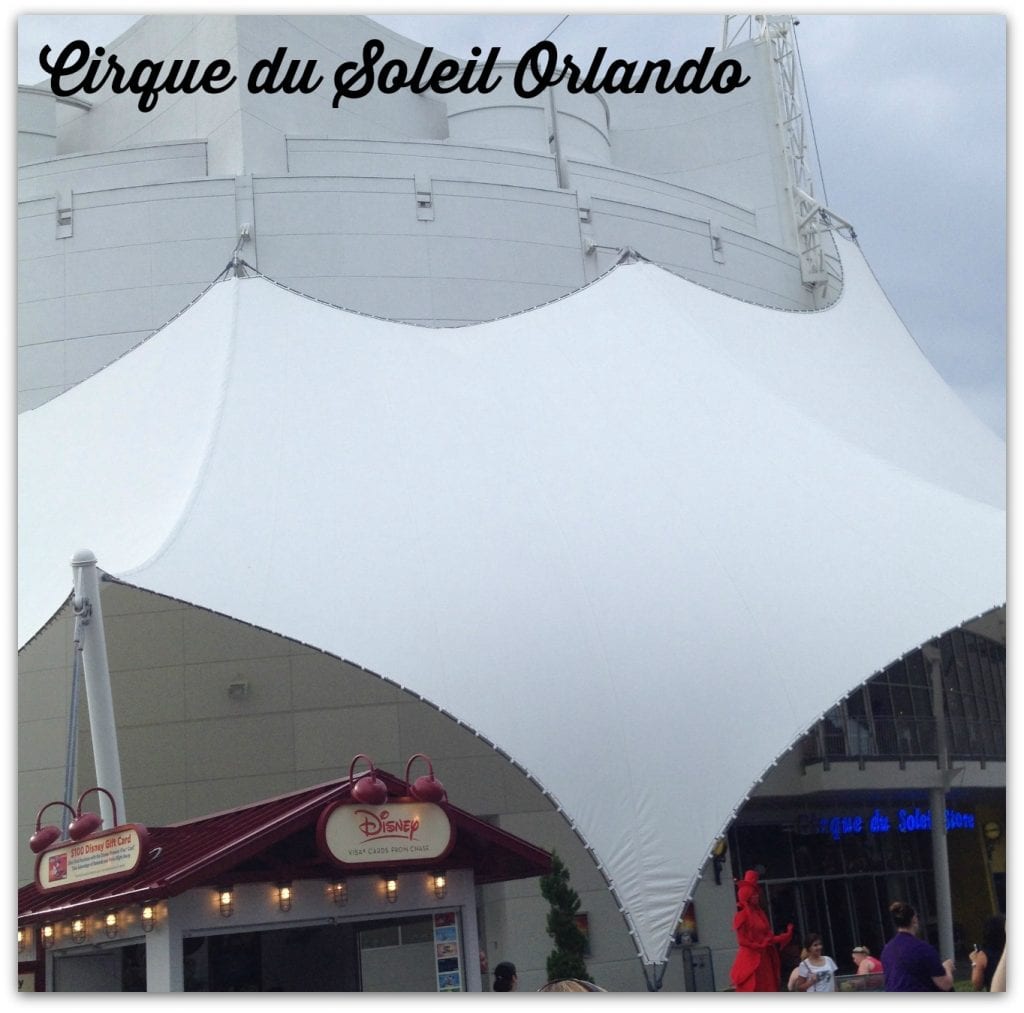 I wish I could have taken photos, but cameras aren't allowed for the safety of the performers. Let me just say that this show is AMAZING. There's so much to do in Orlando, but do try to see this show.
Before I left the resort, I visited the Westgate Serenity Spa Orlando. It was wonderful to be pampered!
Do you have plans to visit Orlando?