Looking for a few Weight Watchers side dishes for your Christmas dinner? You've come to the right place! I'm so grateful there are so many fabulous food bloggers who love Weight Watchers, too! 
Though I created this for Christmas, these sides are perfect for any meal! Crispy balsamic brussels sprouts? Yes, please!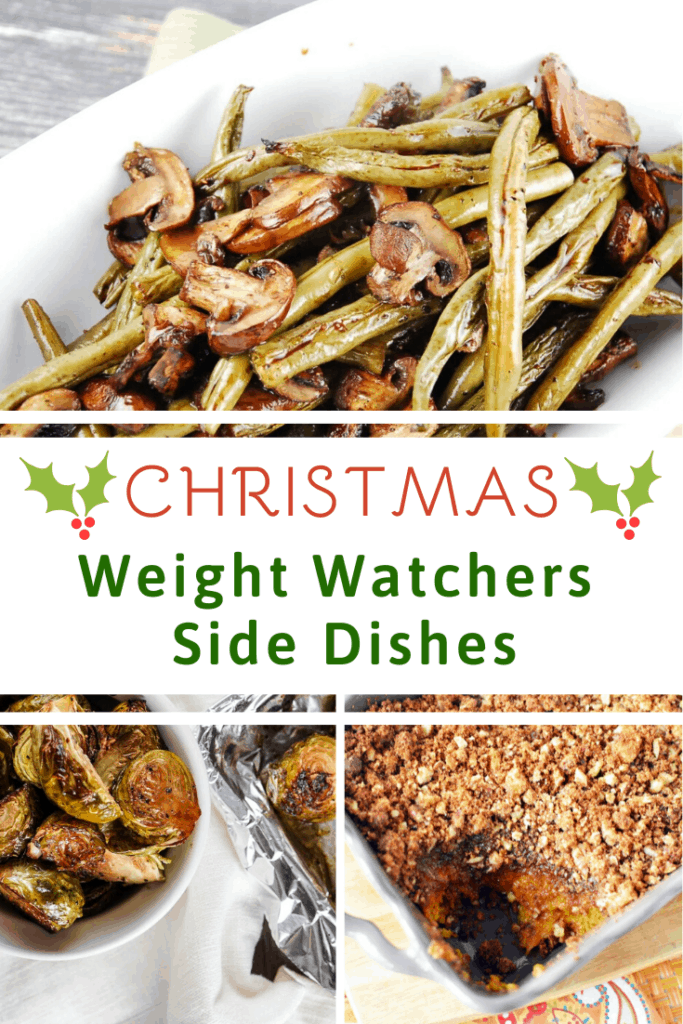 This is a collection of the most popular Weight Watchers Christmas side dishes I've found. Using recipes that follow points will help you get through those holiday dinners.
As long as we follow the Weight Watchers points system, we really can eat what we want. The most important thing is that we're making sure we stay within our points range. 
You can still enjoy Christmas dinner with your family and not feel left out. All you need are the right Christmas recipes to make the meal fit within your diet.
It's also a good idea not to make excuses about your exercise routine during the holidays. And no, wrapping presents is not exercise, no matter how many you wrap!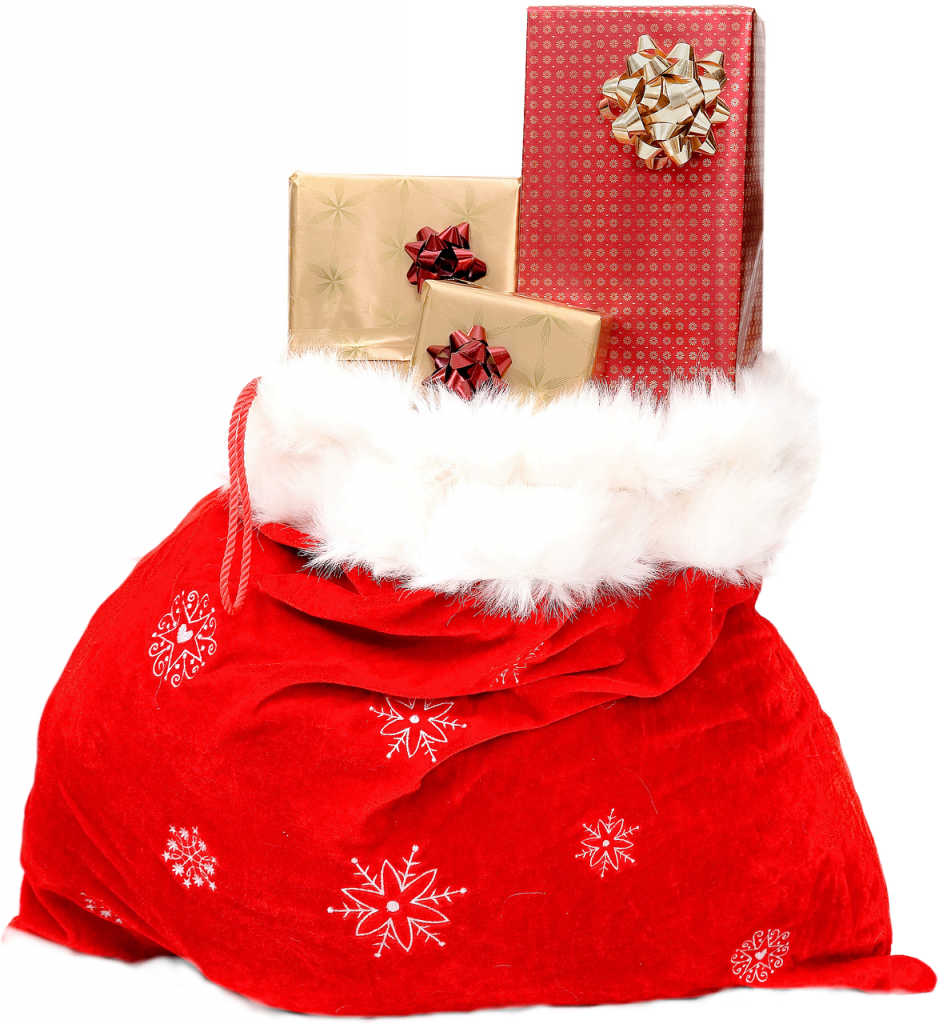 Just a walk around the block or a class at the gym will make a huge difference in how much weight you can lose or keep off. Ask a friend to join you. Exercise also relieves stress- something we all seem to have more of during the busy holiday season.
Below you will find recipes for delicious green veggies like Broccoli Corn Casserole (YUM!) as well as those decadent Au Gratin Potatoes we must have on special occasions.
And don't forget those wonderful Garlic Cheddar Biscuits! Save one for the next day for breakfast, too! A couple of egg whites on one of those Garlic Cheddar Biscuits is only four points! It's party time!
Popular Weight Watchers Christmas Side Dishes
Broccoli Corn Casserole | Simple Nourished Living 
Sweet and creamy corn paired with delicious tender broccoli makes for an easy, healthy and delicious casserole. Made in your crockpot, this combination is perfect to come home to on a cold winters day, or any day.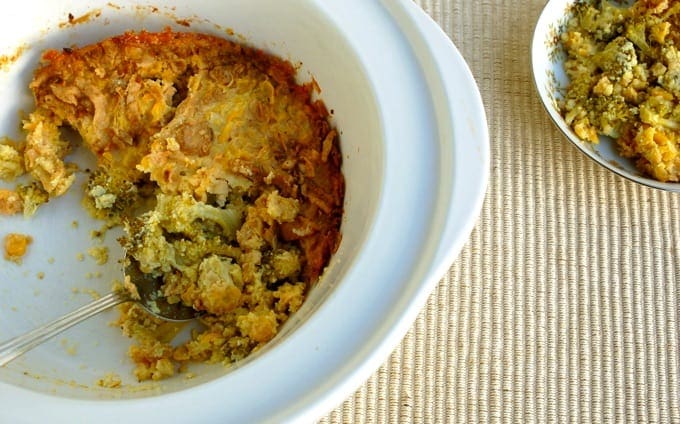 Sweet Potato Casserole | Midlife Healthy Living
This Sweet Potato Casserole adds a moderate amount of carrots for a surprisingly tasty twist. With pecans to add a bit of crunch and little baby marshmallows to add a touch of decadence, this will soon become a family favorite.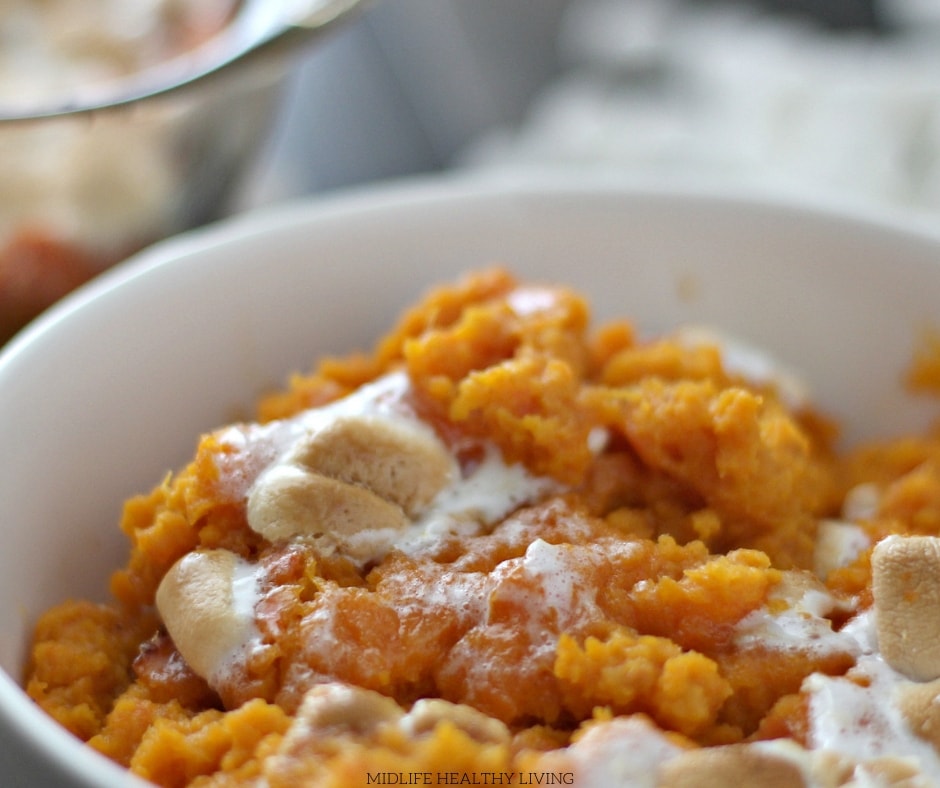 Garlic Roasted Green Beans With Almonds | Emilybites
What could be better than roasted green beans? Garlic roasted green beans with almonds! Crunchy and rich with flavor, this simple and healthy dish will delight even the pickiest veggie-hater!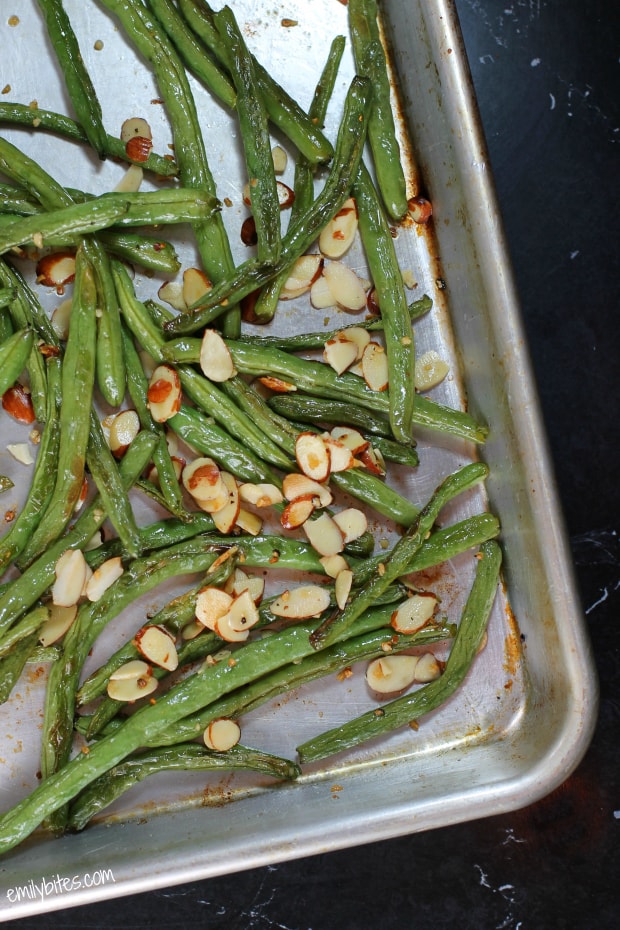 Weight Watchers Instant Pot Rutabaga Mash | Recipes from a Pantry
I love rutabaga and really think it's got a bad rap. I don't know why, because it's absolutely delicious. This is an easy one if you have an Instant Pot. And it's three ingredients. Three!!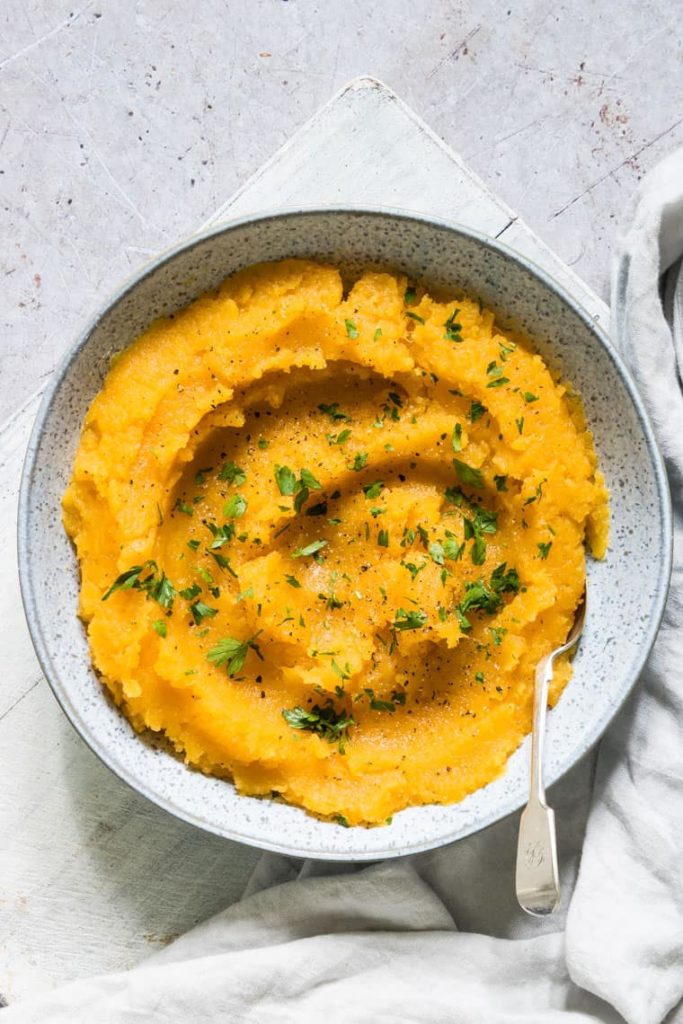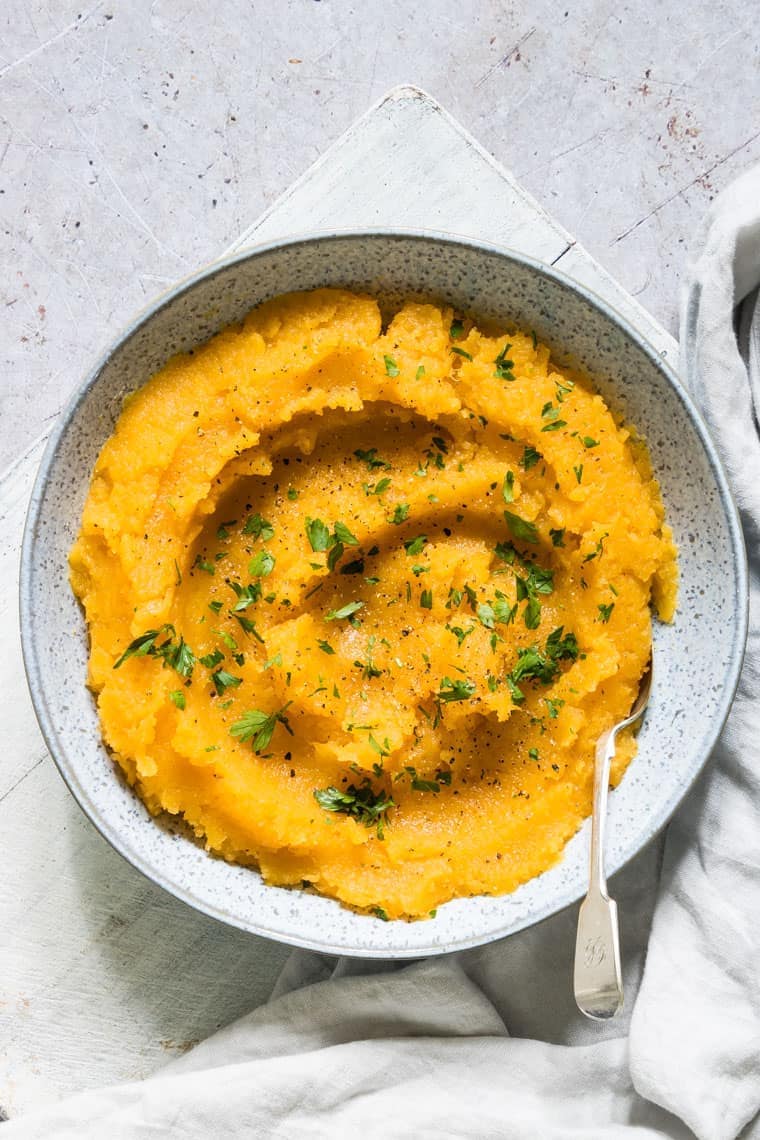 Crispy Balsamic Brussels Sprouts | Slender Kitchen 
I'm not eating those! You will never hear this at the dinner table when you serve these little guys. The crunchy bite of the roasted sprout is complemented by the sweetness of the balsamic vinegar and the subtle hint of garlic will make your tastebuds happy.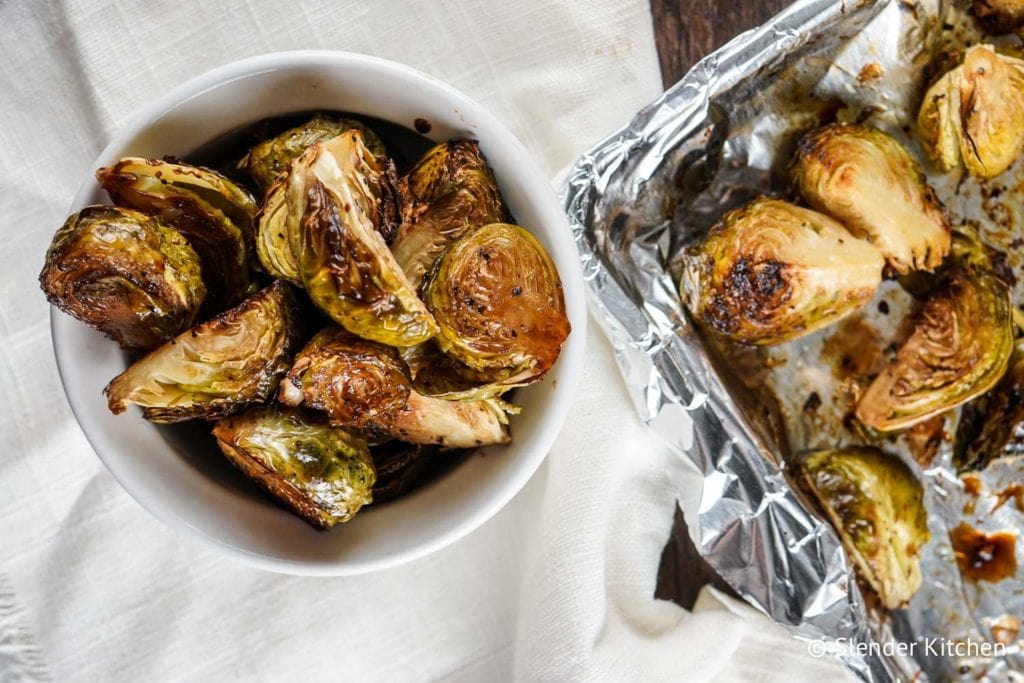 Skinny Corn Casserole | Skinny Mom
With a sweet and creamy taste that will remind you of your grandma's kitchen, this healthy variation of comfort food is good for any occasion or any season. Make it a staple in your own kitchen and you can't go wrong.
Balsamic Garlic Roasted Green Beans with Mushrooms| LaaLoosh 
If you love that Green Bean Casserole, you will want to try this recipe. All the goodness without all those calories and fat grams!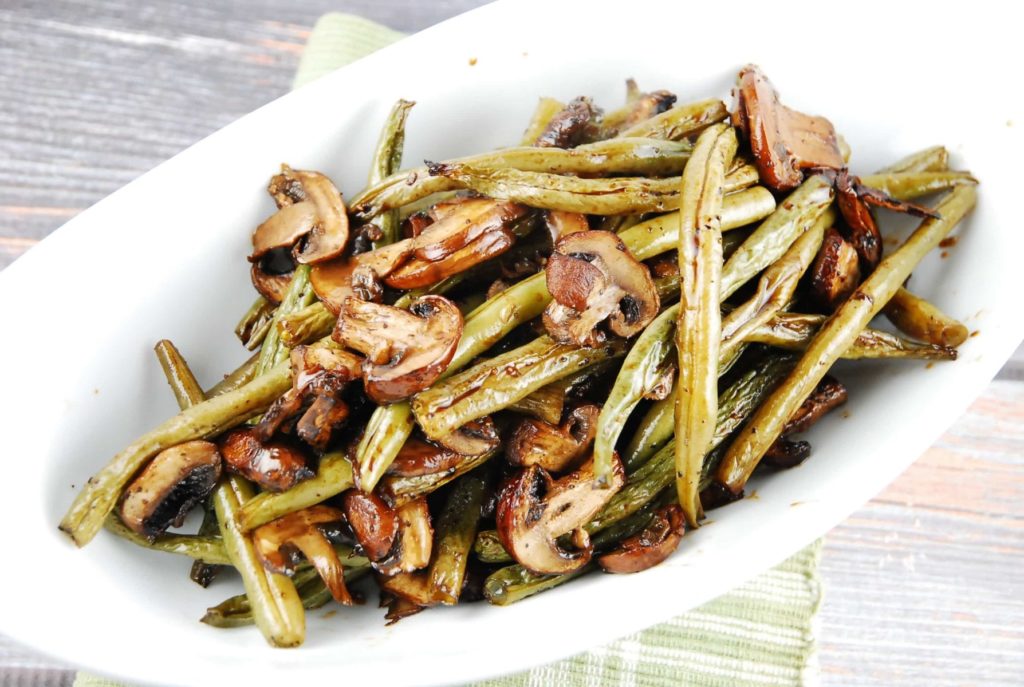 Garlic Cheddar Biscuits | Real Advice Gal
Loaded with cheese and flavor while still being light on fat and calories, these easy to make biscuits will disappear faster than you can say buttery-cheesy-ball-of-garlicky-goodness. You will want to make these over and over.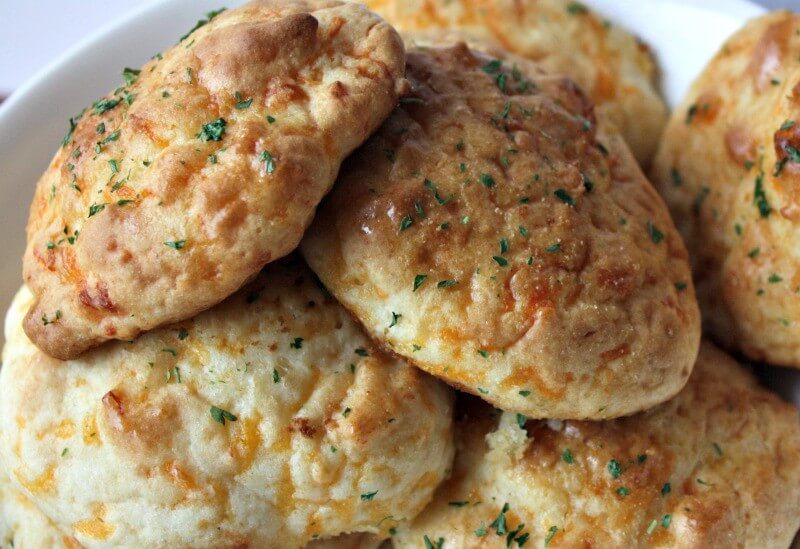 Mashed Turnip & Apple Casserole | Food Meanderings 
Turnips are another veggie that gets a bad rap. Pair them with apples and they are dreamy!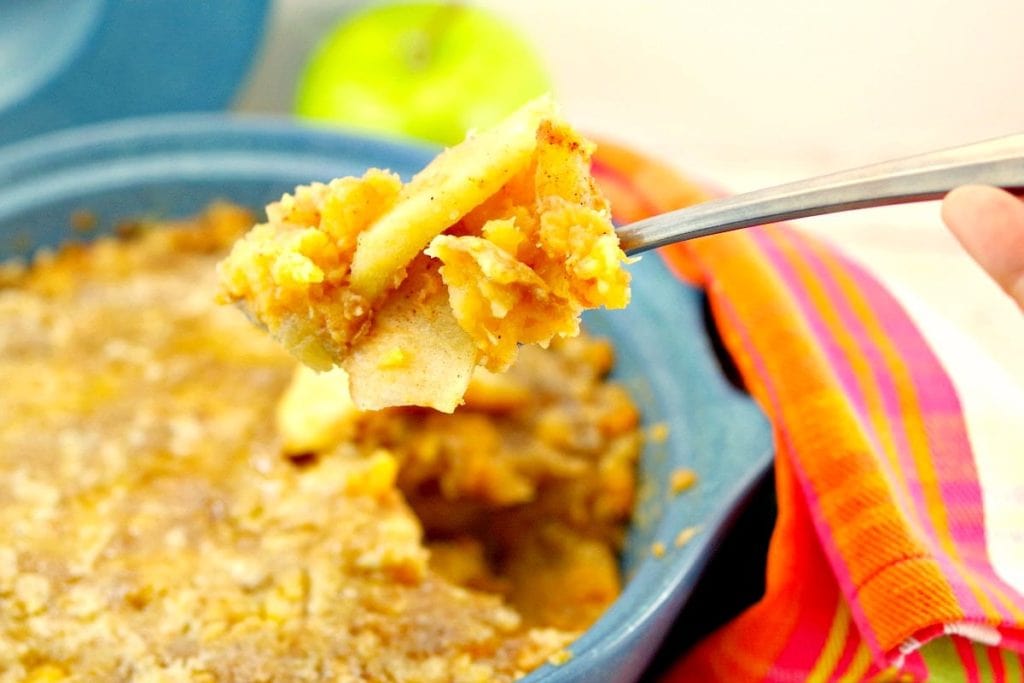 Green Bean Casserole with Shallot Crumb Topping | Skinnytaste
Here's that traditional favorite green bean casserole made lighter for Weight Watchers! You'll never know!
Healthy Sweet Potato Casserole | My Crazy Good Life
This version of sweet potato casserole has that crunchy topping I love without all the calories and points!
Zucchini Tots | Old House To New Home
They say you can't go wrong with Zucchini. Well, you can with this recipe if you don't make enough! Baked up golden brown with the perfect blend of spices and just enough sharp cheese to slap your tastebuds awake! Everyone will love this healthy alternative to tater tots!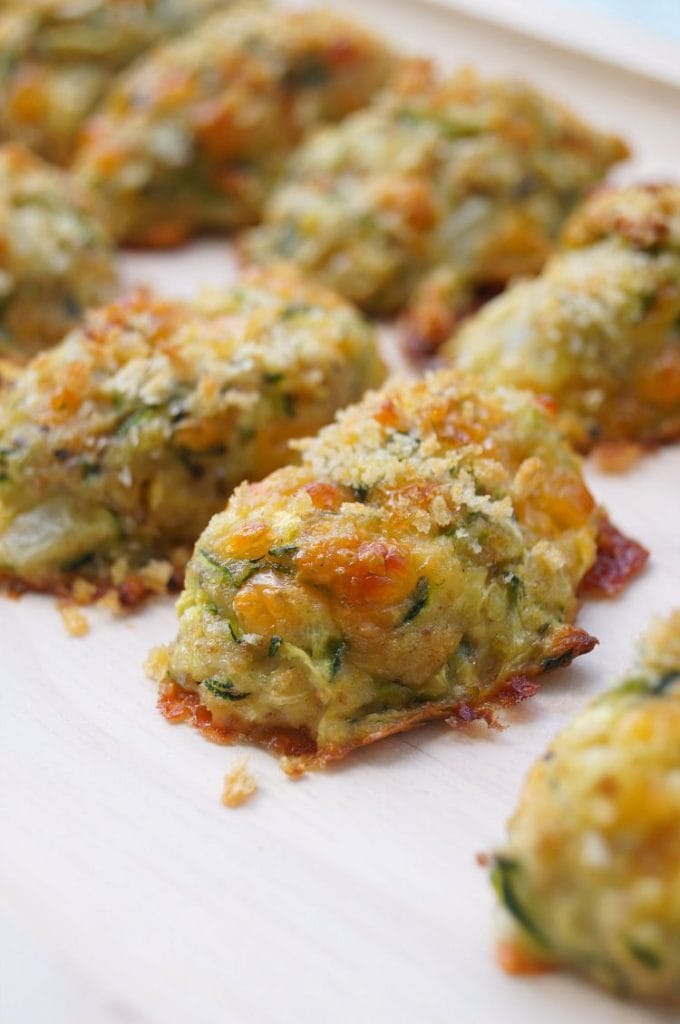 Roasted Cauliflower | WW-Recipes
Not a fan of cauliflower? You will be after you taste the explosion of flavor this combination of spices causes! There is so much deliciousness going on that you will forget how healthy this dish really is!
What to Serve After these Weight Watchers Side Dishes
Don't forget about dessert! With Weight Watchers, you can have your cake and eat it too, as long as you stay within that point range. Check out these Weight Watchers Desserts all under 4 points, or this collection of 20 Weight Watchers Desserts.
And remember, no one but you will know these recipes are Weight Watchers. Everyone will rave about how delicious they taste, and you can know you're helping your friends and family to eat just a little bit healthier.