Save time this year with these easy Thanksgiving side dishes that everyone will love! Thanksgiving dinner is enough work without stressing about making the perfect sides. These recipes are tried and truly delicious!
Let's face it, Thanksgiving wouldn't be as special without those traditional side dishes we all know and love. You can't call it Thanksgiving without stuffing and sweet potatoes!
If you are cooking Thanksgiving dinner this year or organizing your family holiday, these are some of my favorite Thanksgiving side dish recipes. You will love every single one of them.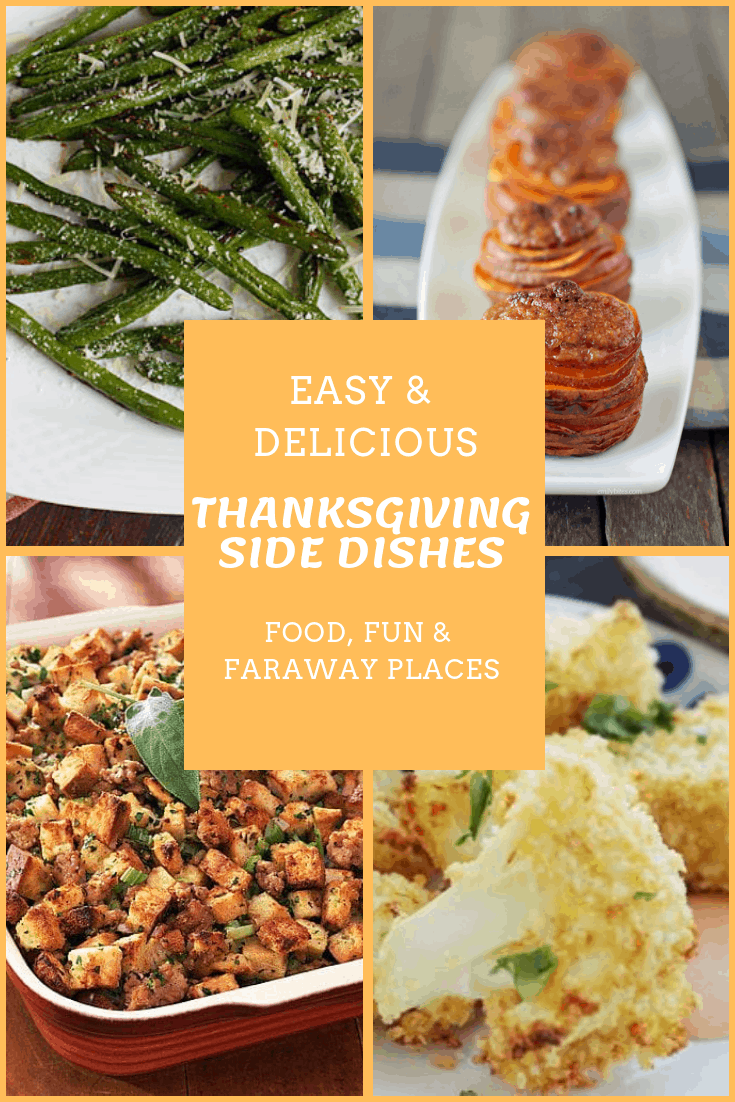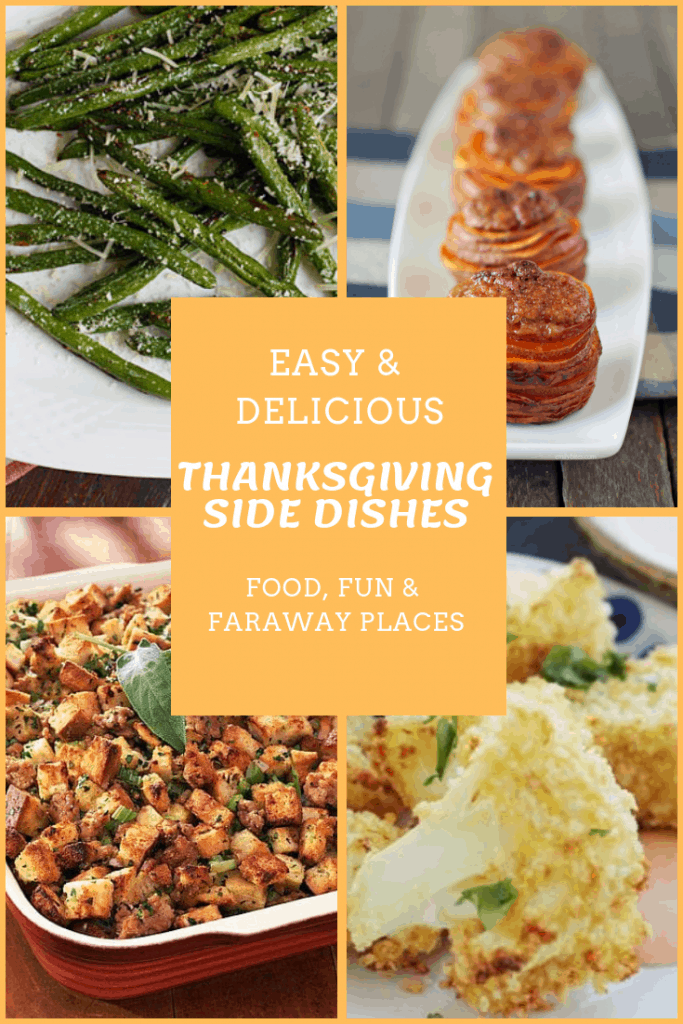 For those on Weight Watchers, Thanksgiving doesn't have to be a time when you stress out about what to prepare. Luckily, Weight Watchers makes cooking on Thanksgiving easy for just about everyone.
You'll find everything from Sausage stuffing to mashed potatoes with chives to sweet potato casserole here. Be sure to let your Weight Watchers friends know about these delicious recipes. After all, part of the beauty of the program is keeping each other on track.
Worried about serving a Weight Watchers recipe to your guests? They won't know these recipes aren't full of fat and calories. If they did, they would thank you!
Let's make a deal; if they ask for the recipe, you can tell them it's part of the Weight Watchers plan. If they don't ask, just sit back and pat yourself on the back for making an amazing meal and keeping your friends and family healthy. Deal?
I'm confident you'll absolutely love at least a few of these healthy Thanksgiving sides featured below. Check out this list of delicious side dishes to find new favorites for your family gathering this year.
Thanksgiving Side Dishes
Vegetable Recipes
Green Bean Casserole | Plum Crazy About Coupons
A classic green bean casserole recipe with a twist to make it Weight Watchers friendly.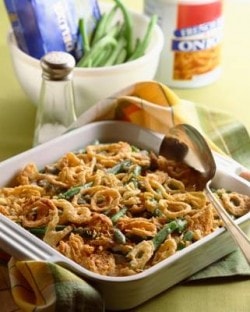 Sweet Potato Casserole Stacks | Emily Bites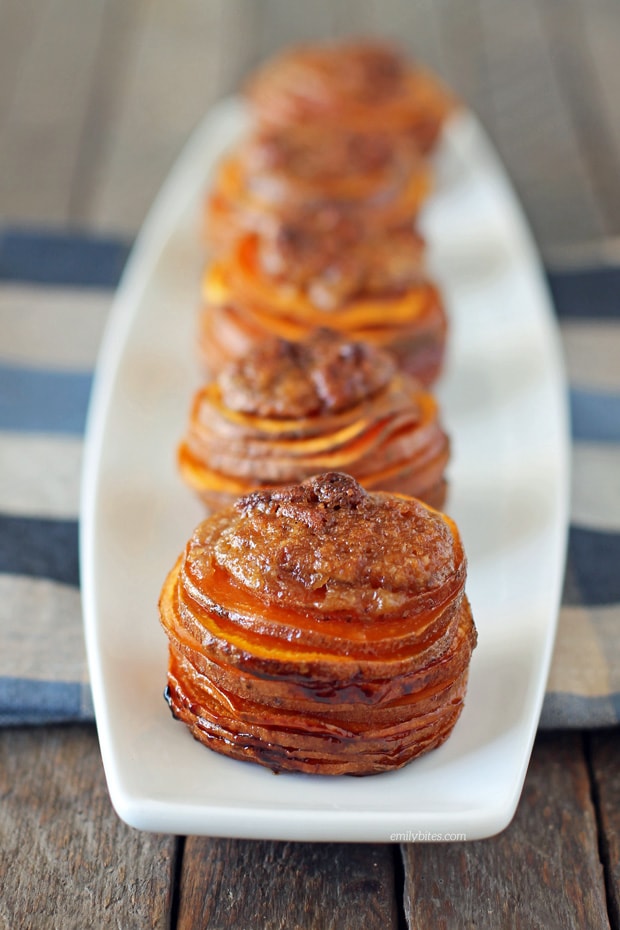 Broccoli Cheese Casserole | Lemony Thyme
This lightened up Broccoli Cheese Casserole is light on calories but just as yummy as any full-fat version you've had in the past.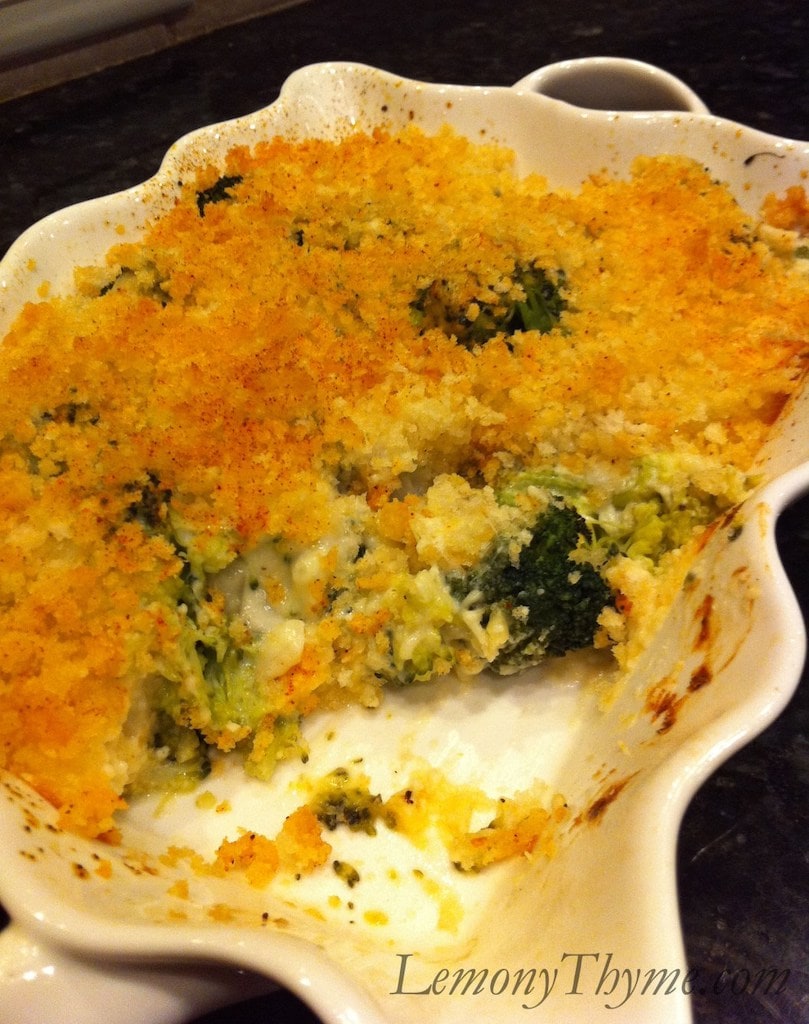 Sweet Potato Casserole | Midlife Healthy Living
This version of Sweet Potato Casserole adds carrots for a tasty twist. Pecans add a bit of crunch and mini marshmallows give a touch of decadence. This will soon become a family favorite!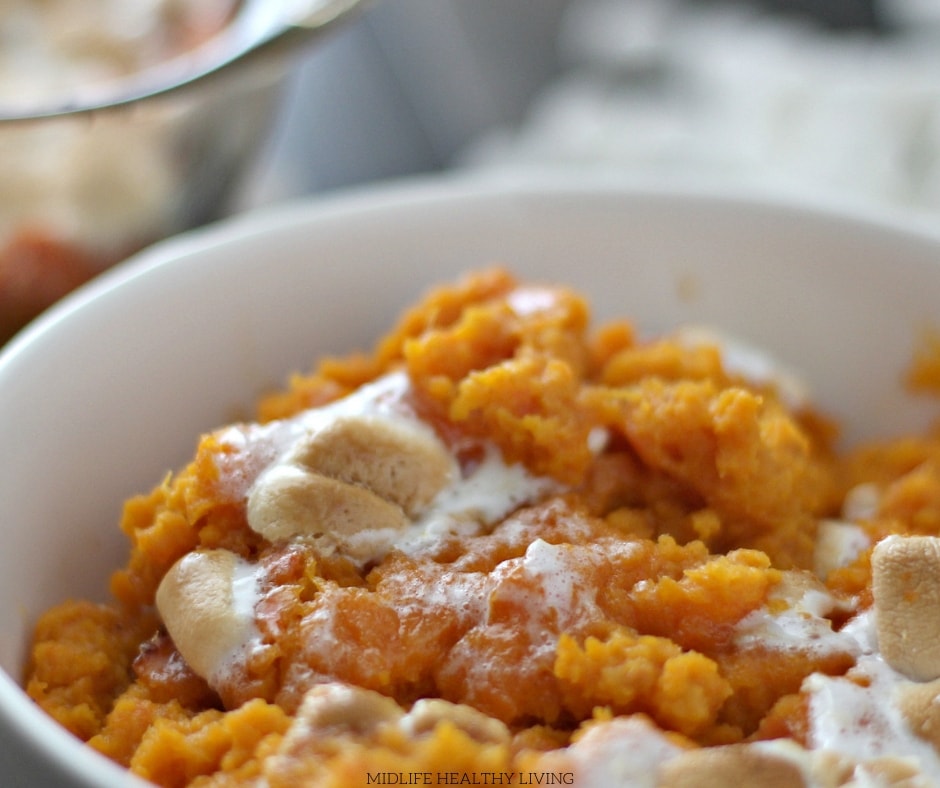 Weight Watchers Instant Pot Rutabaga Mash | Recipes from a Pantry
I don't know why I don't see more rutabaga recipes, because it's so delicious. This is an easy one if you have an Instant Pot. And it's only three ingredients!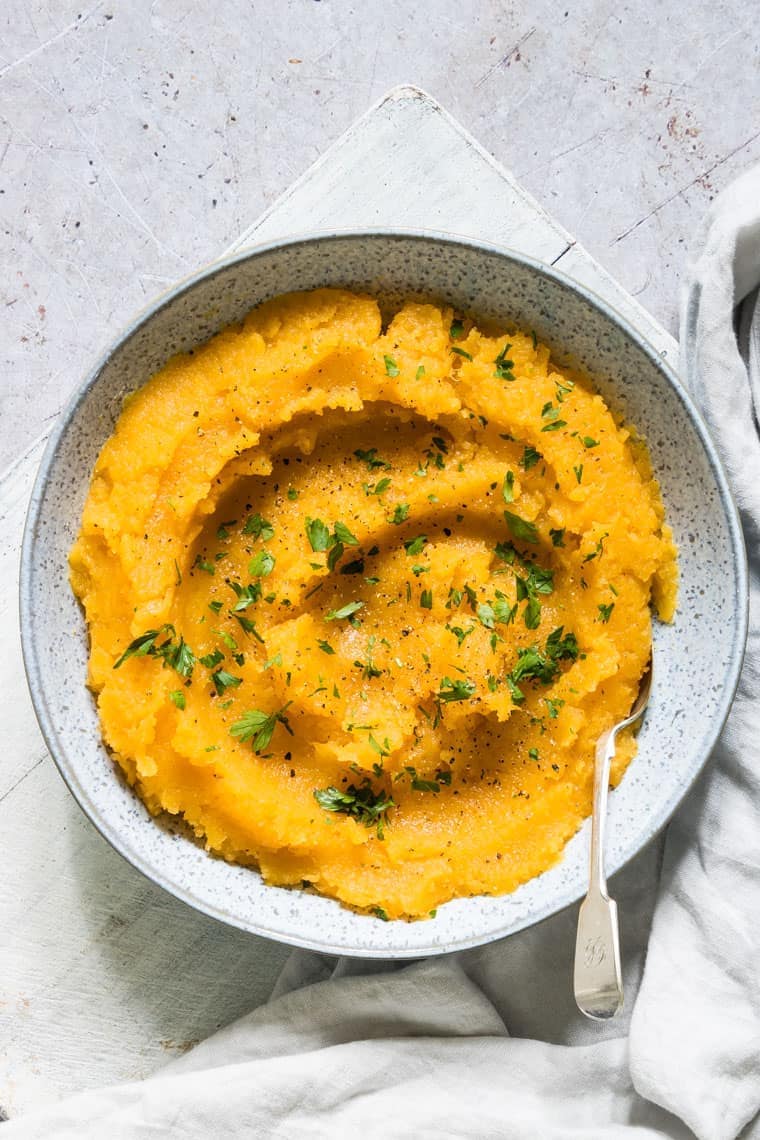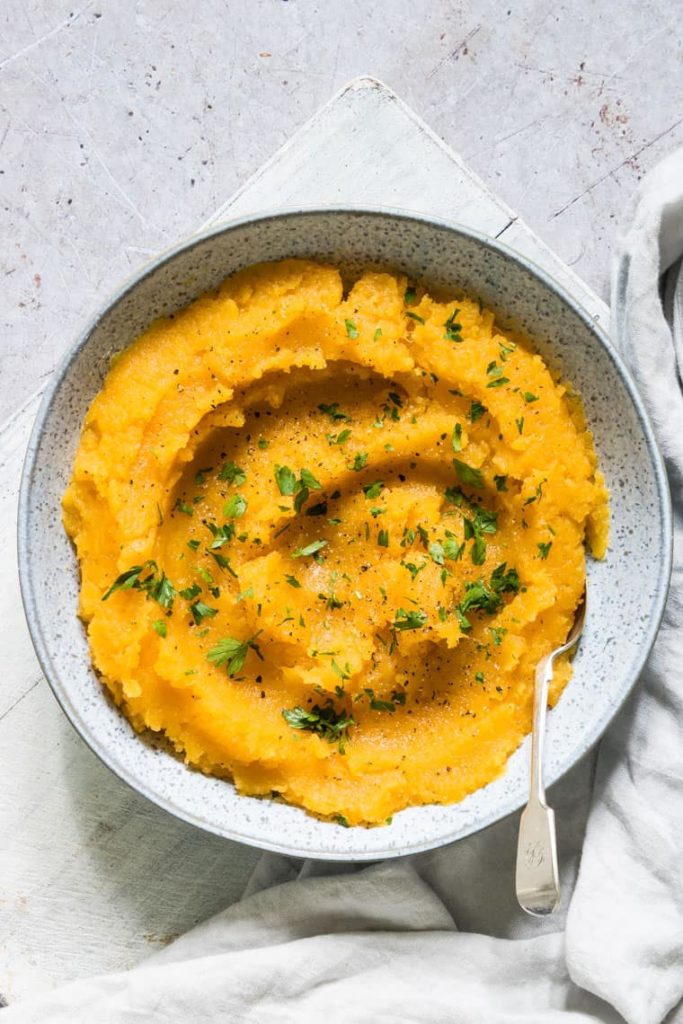 Thanksgiving Stuffing | LaaLoosh
You must have stuffing on Thanksgiving, but you can have it with fewer calories. You will love this one!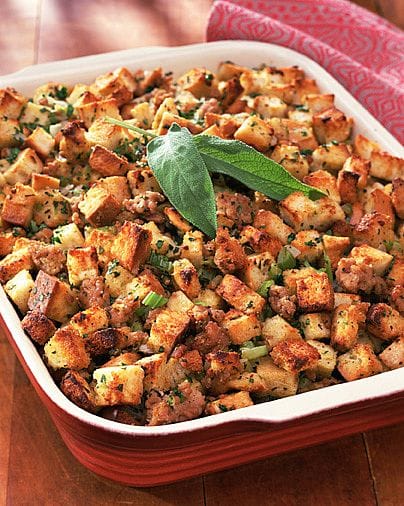 Cauliflower Crunch | Snack Girl
I love healthy Thanksgiving sides, and this one is one of my favorites. The crunch really sets this one apart!
Roasted Parmesan Green Beans | Skinnytaste
These green beans are so simple and take those plain old beans to a whole new level! Delicious!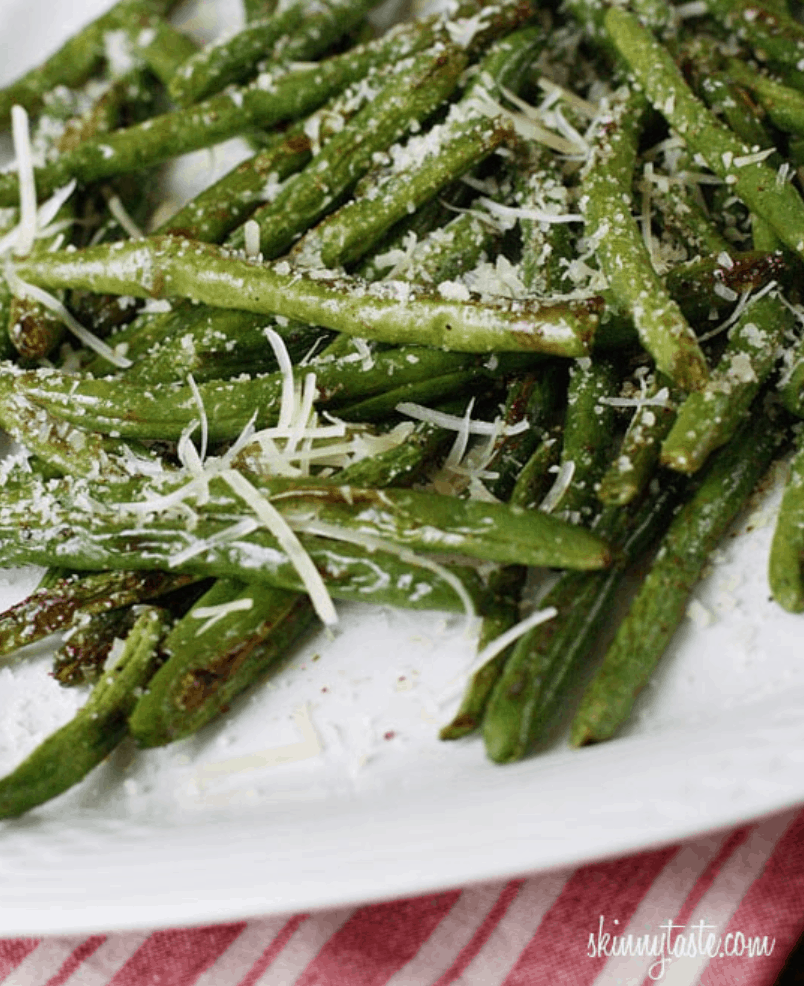 Oven Roasted Balsamic Carrots | Skinny Kitchen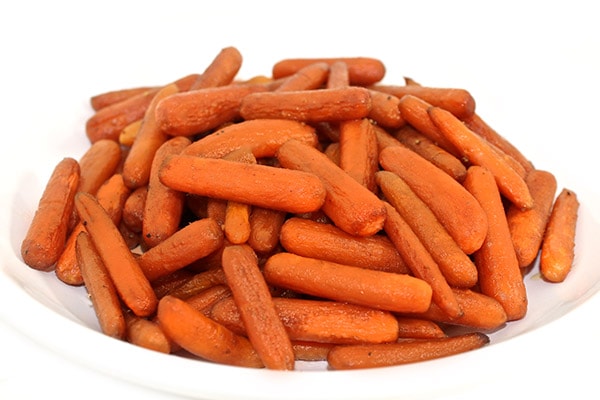 Enjoy the naturally sweet taste of carrots that's brought out by the vinegar in this healthy Thanksgiving sides option this year!
Feta Stuffed Mushrooms | All Mommy Wants
This Feta Cheese Stuffed Mushrooms Recipe is only 4 Weight Watchers Freestyle Points for four stuffed mushrooms, and they are so good!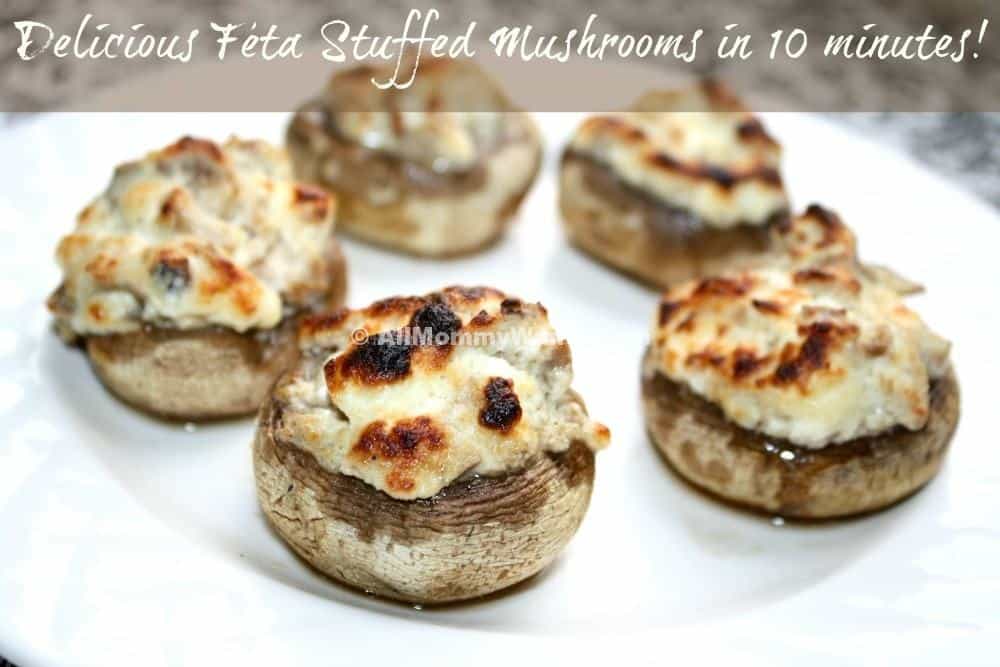 Garlic Cheddar Biscuits | Real Advice Gal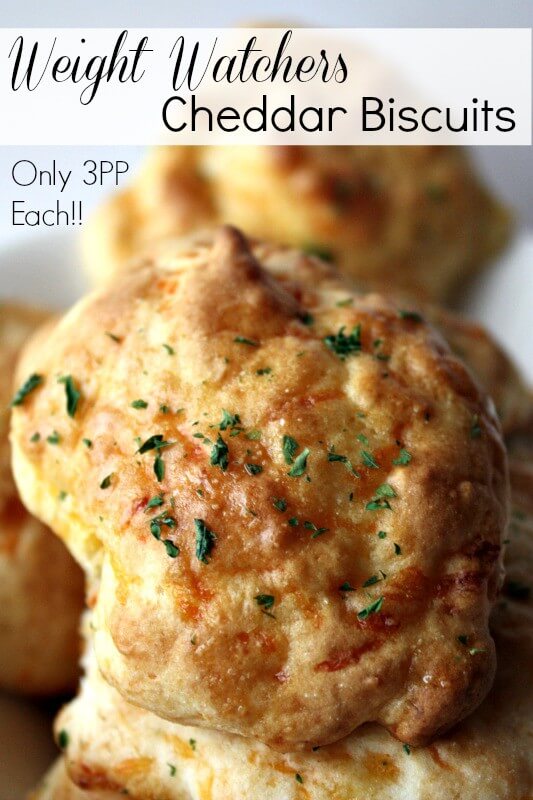 Baked Macaroni and Cheese | Just A Pinch Which of these Thanksgiving side dishes is your favorite?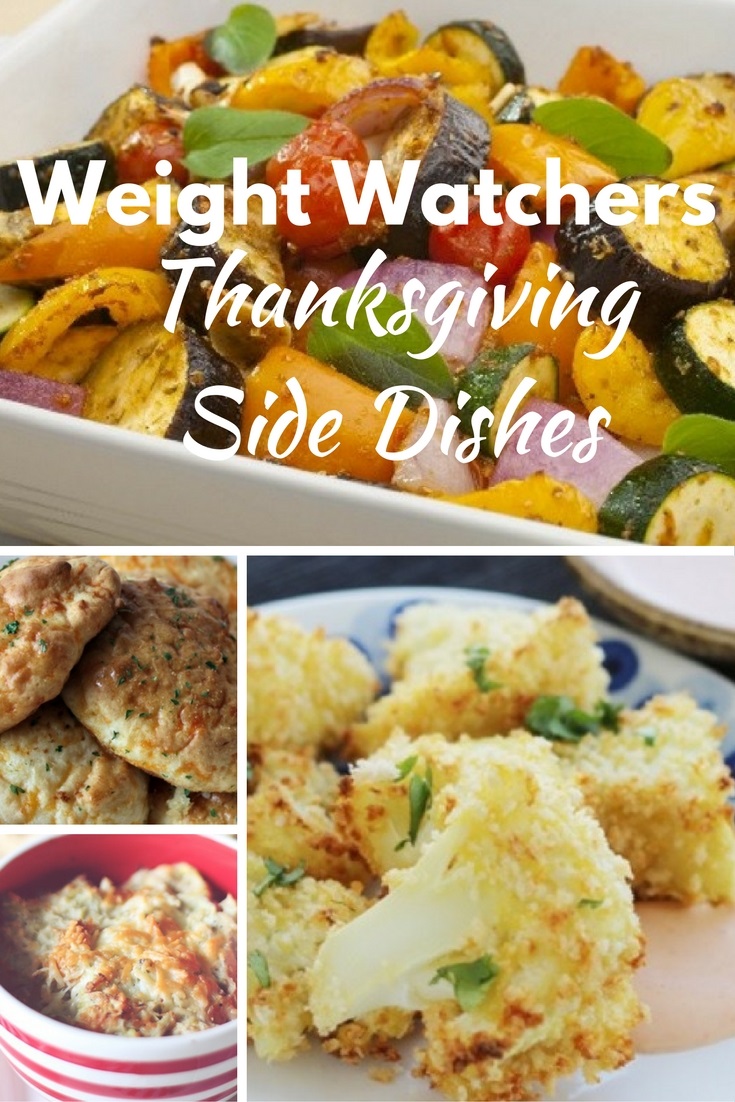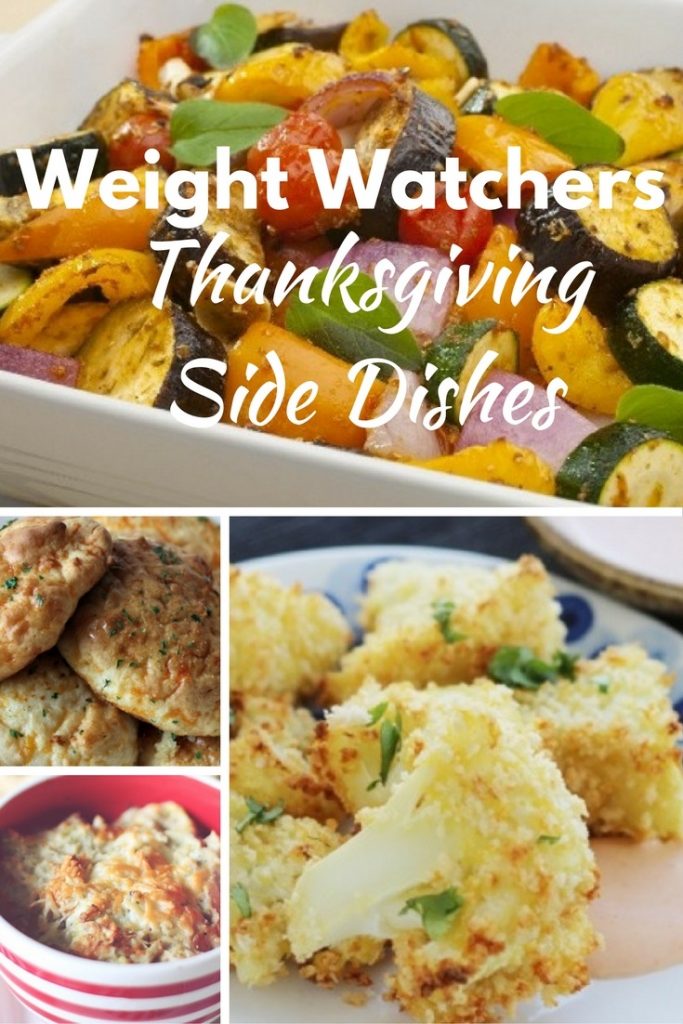 Perfect Desserts for Thanksgiving
Looking for a few Weight Watchers Desserts to top of the meal? Check out these 20 desserts under 4 points and another 20 Weight Watchers Desserts.
The kids will love these Thanksgiving Turkey cupcakes, but they are not on the plan. Sorry! 🙂
And if you're looking for something to do with those leftovers, make this Weight Watchers Chicken Pot Pie with some of that turkey! Enjoy!