When deciding where to stay on Anna Maria Island Beaches, there is a lot to think about. What kind of vacation are you planning?
Obviously, if you're looking at Anna Maria Island beaches, you're looking for a beach vacation.
Though Anna Maria Island Florida is only a little over 470 acres, you can't see the beach from everywhere as not all Anna Maria Island hotels are on the beach.
For my family, when we plan a beach vacation, we want to be on the beach.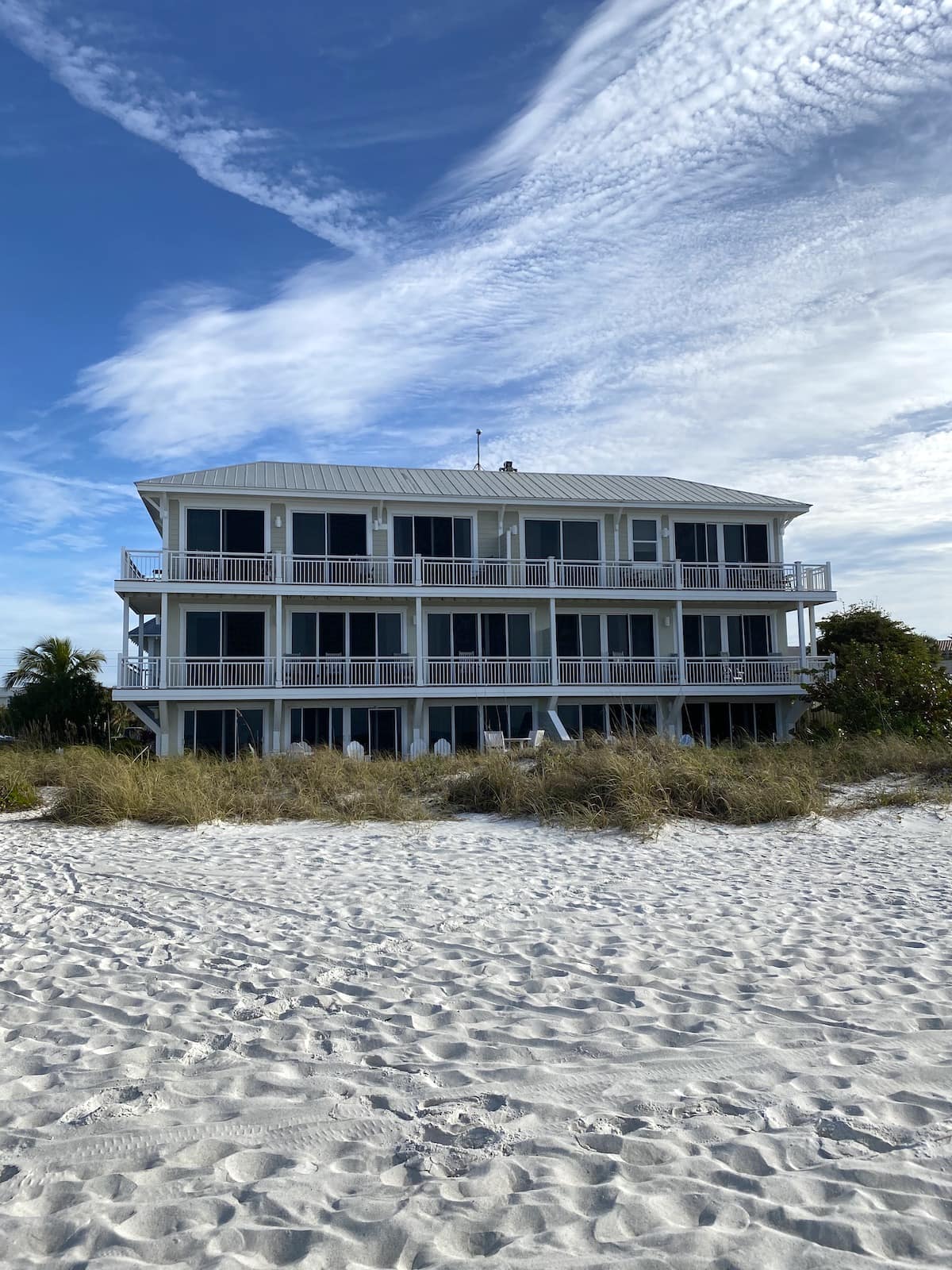 Let's face it, for most of us, a vacation is a big deal. We plan for it. We save for it. Sometimes we plan and save for quite some time.
Now that I've stayed at Mainsail Beach Inn, I can tell you from experience that you will love this upscale boutique hotel that is right on the sand of the Anna Maria Island Beaches.
Once you make your reservation to vacation on AMI, check out this list of Anna Maria Island restaurants.
Staying on Anna Maria Island Beaches
If you've been a reader for a while, you probably know that I live in Florida. I am not from Florida (few people are!) but got tired of the cold in Maryland and finally decided to make the move to Bradenton 11 years ago.
Since that time I've explored a lot of the state, and I'm so glad we chose this area. It's on the Gulf of Mexico where the sand is white and the water is calm, and we even have our own airport.
We try to get to the beach a few times a month, but life gets busy. When Mainsail Beach Inn invited us to stay for a couple of days, we were pretty excited to check it out.
Mainsail Beach Inn Accommodations
Mainsail Beach Inn is a boutique hotel offering two and three-bedroom suites. 
We stayed in one of the oceanfront two bedroom suites. All suites have a full kitchen with a coffee maker, dishwasher, as well as dishes, flatware, and pots and pans.
Though there are so many great restaurants in the Bradenton area, it's nice to be able to make breakfast and lunch in the kitchen.
That full size fridge can hold all your leftovers from dinner, too. Who else loves leftovers for lunch the next day?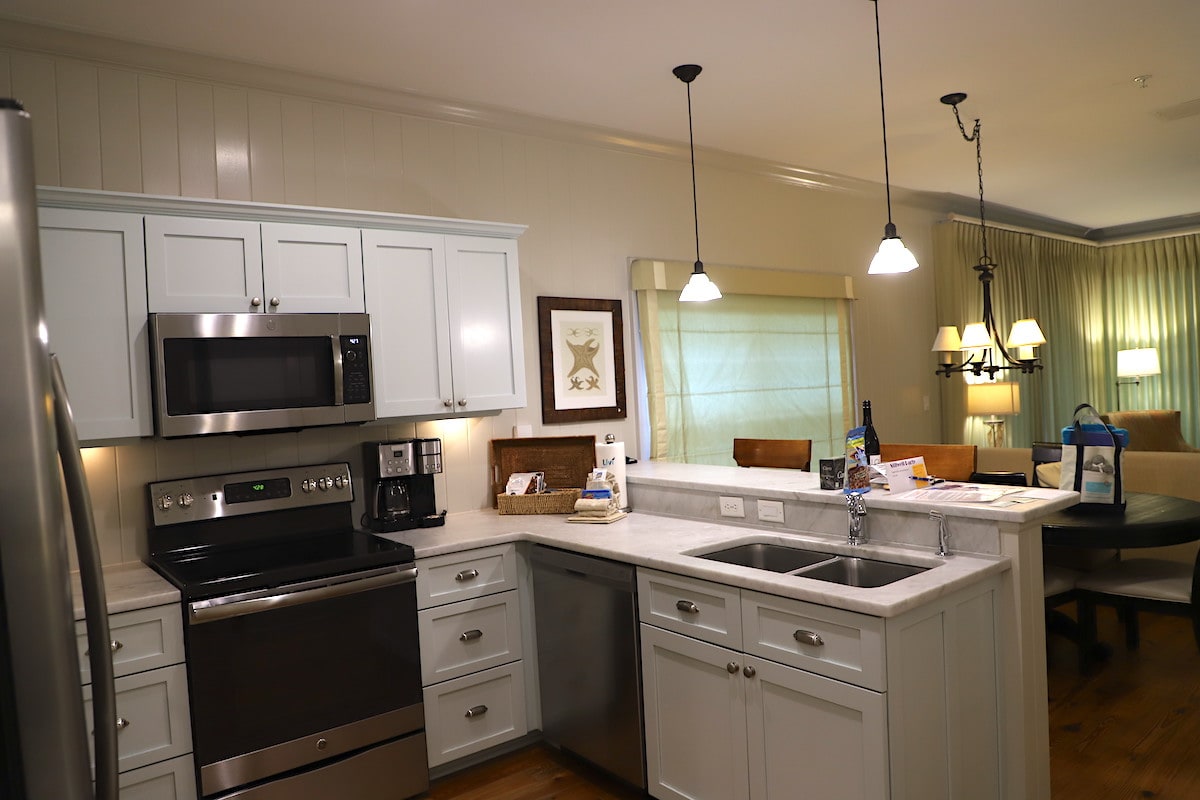 Though you will find convenience stores around the island, there is also a huge Publix grocery store less than 2 miles away.
You can get just about everything you'd need at this store, including beach toys and wine.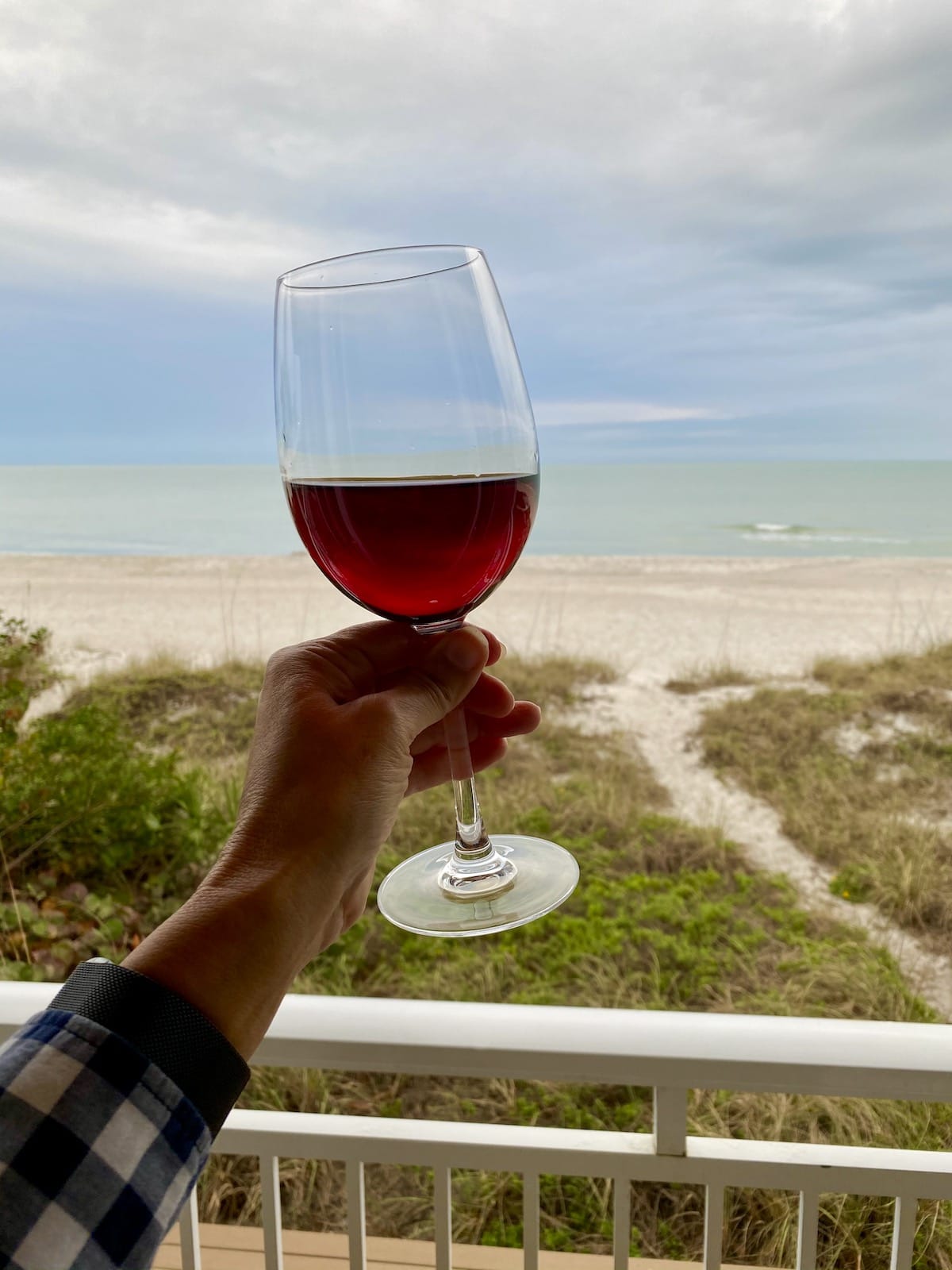 The Master Bedroom had a King bed, flat-screen TV, drawers for clothing, a closet, as well as bathrobes.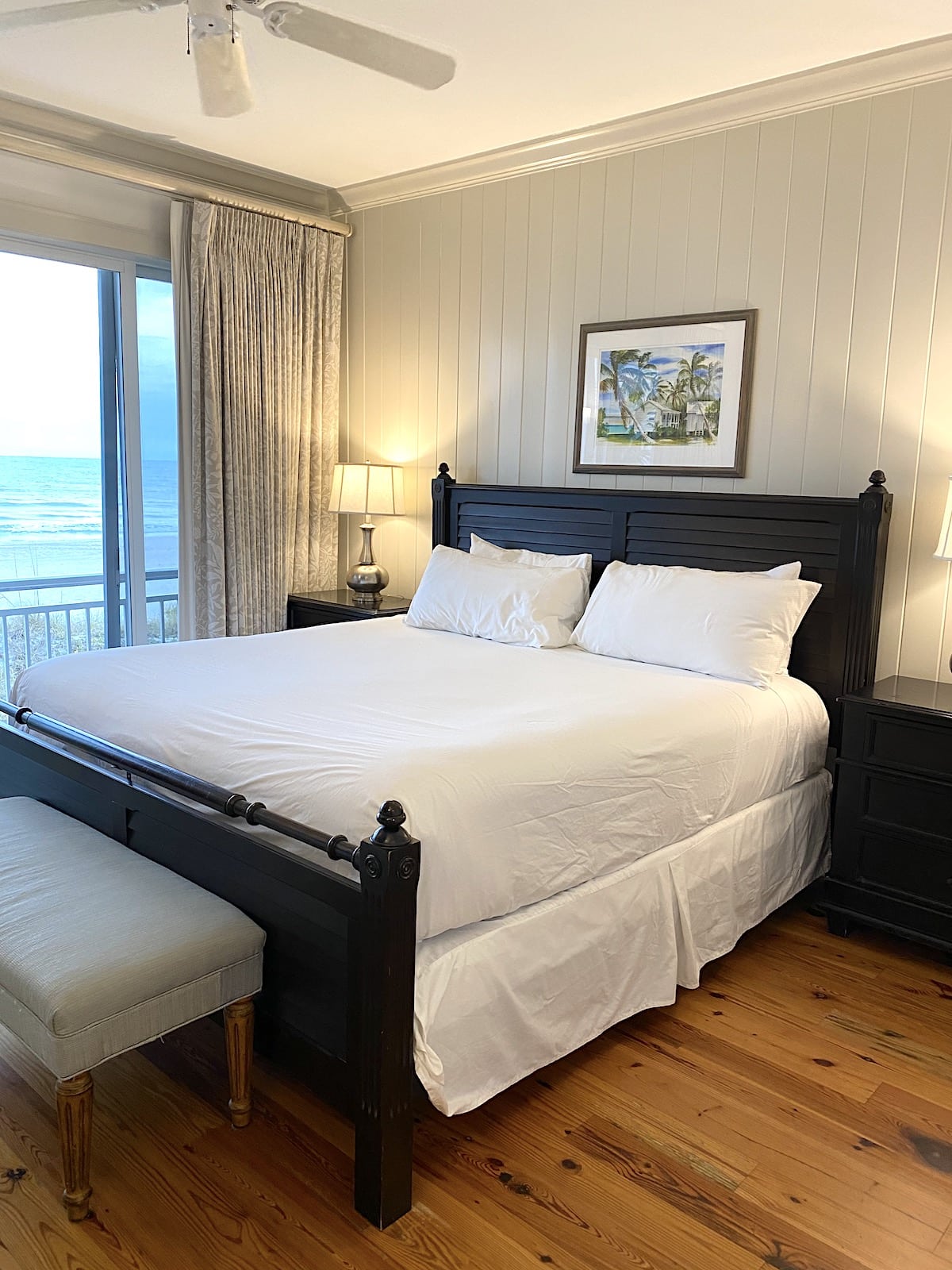 The other bedroom was lovely, as well, with a flat-screen TV, chest for putting clothes away, a closet, and an adjoining bathroom.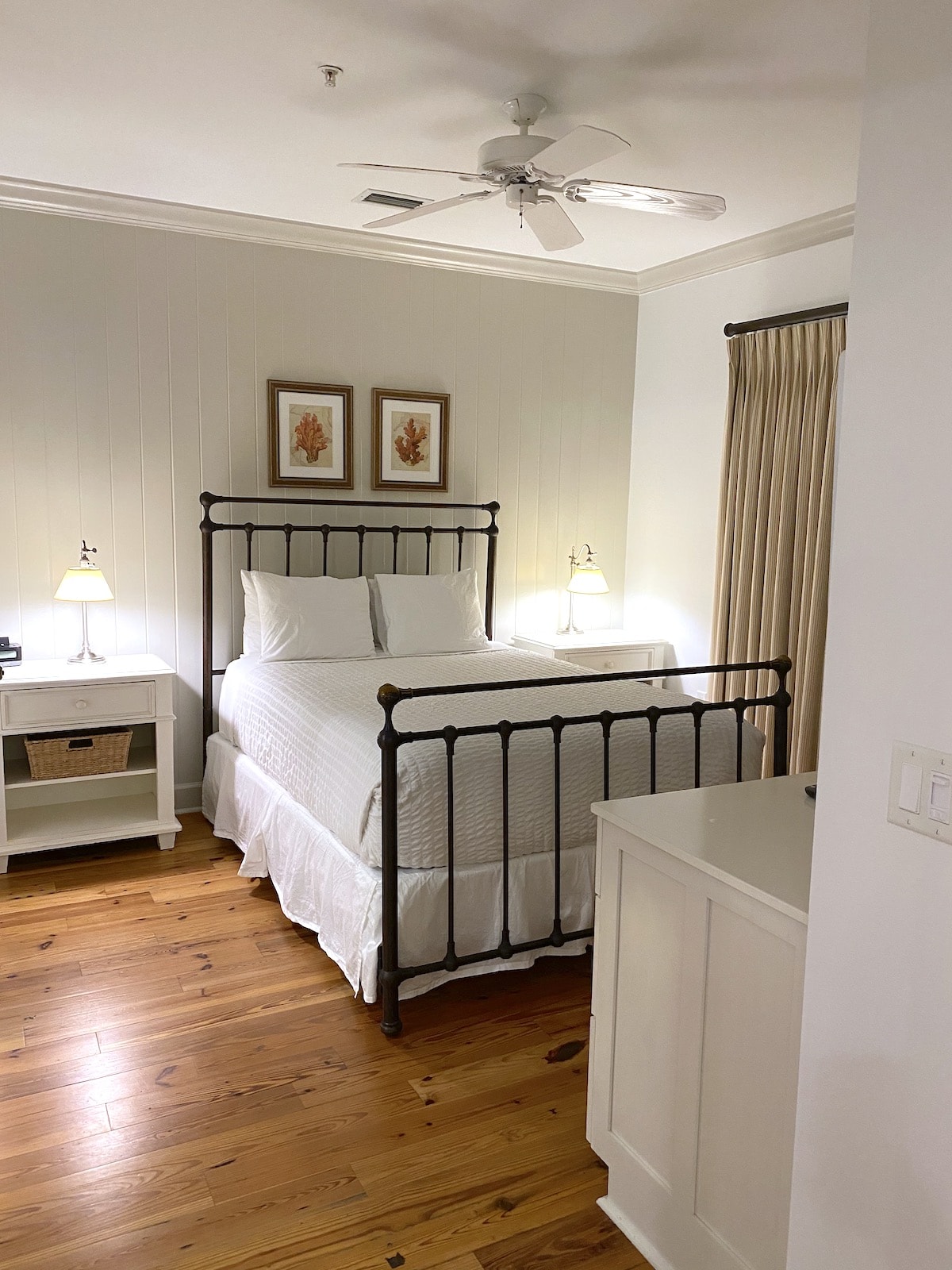 The bathrooms were both large and had plush towels as well as upscale toiletries.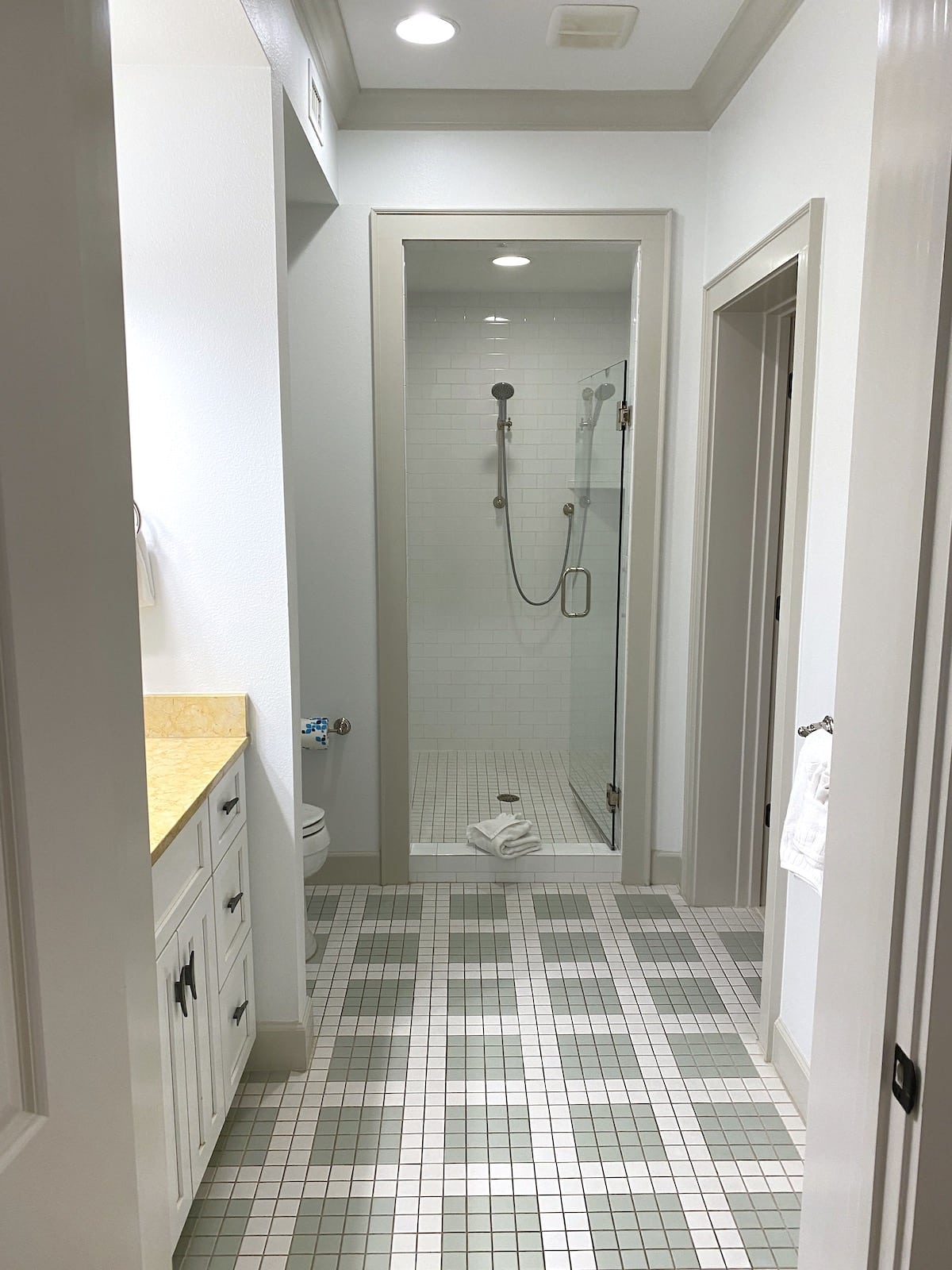 There's also a washer and dryer right in the room, which I remembered being grateful for when my kids were little.
The balcony extended from the living room back to the bedroom, which was a really nice touch.
It also had chairs and a table so we could enjoy snacks and the sunset. All suites have either a balcony or deck.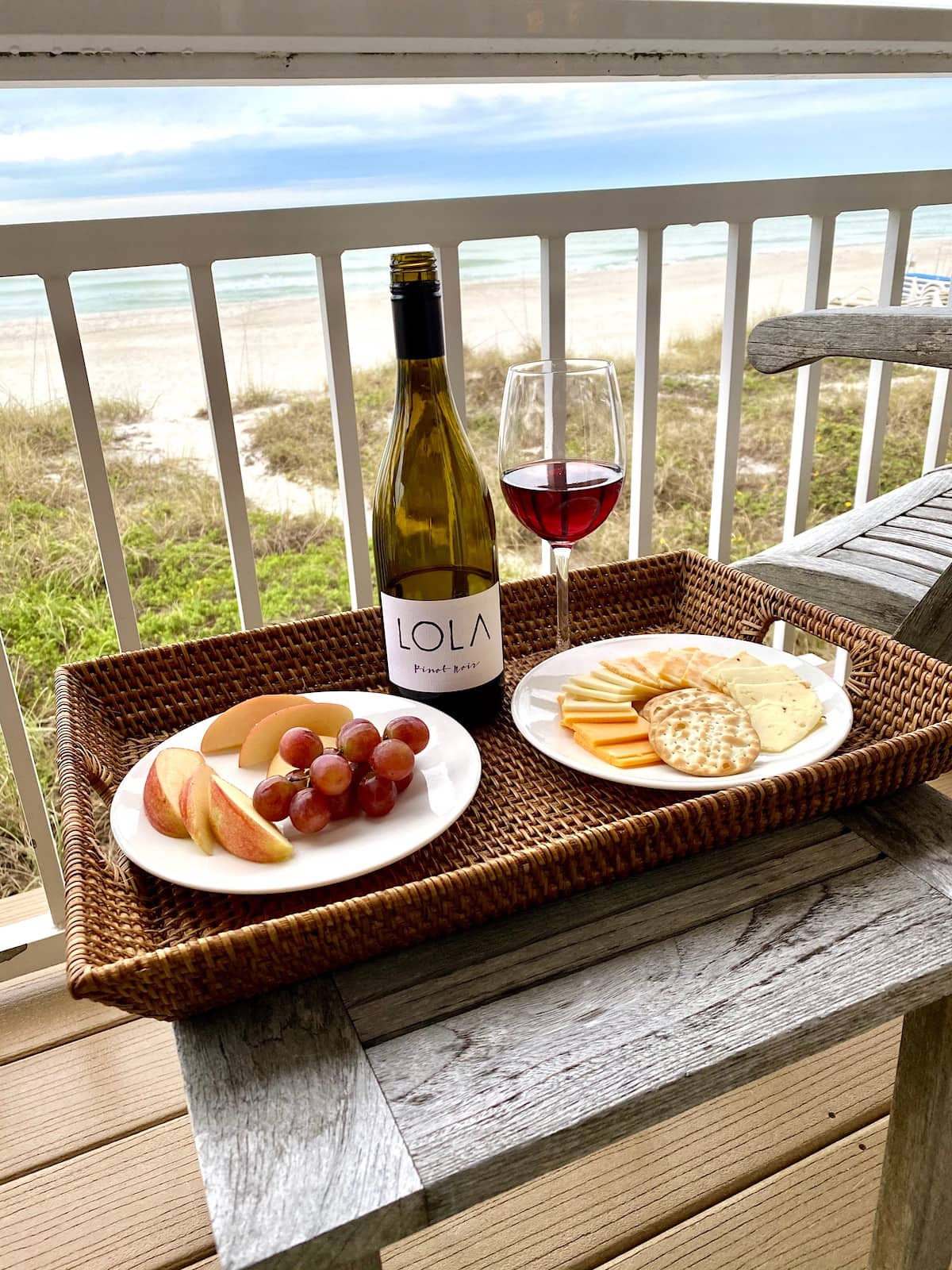 The living room was large with a couch and two chairs, perfect for hanging out in the evenings after sunset. And oh, those sunsets.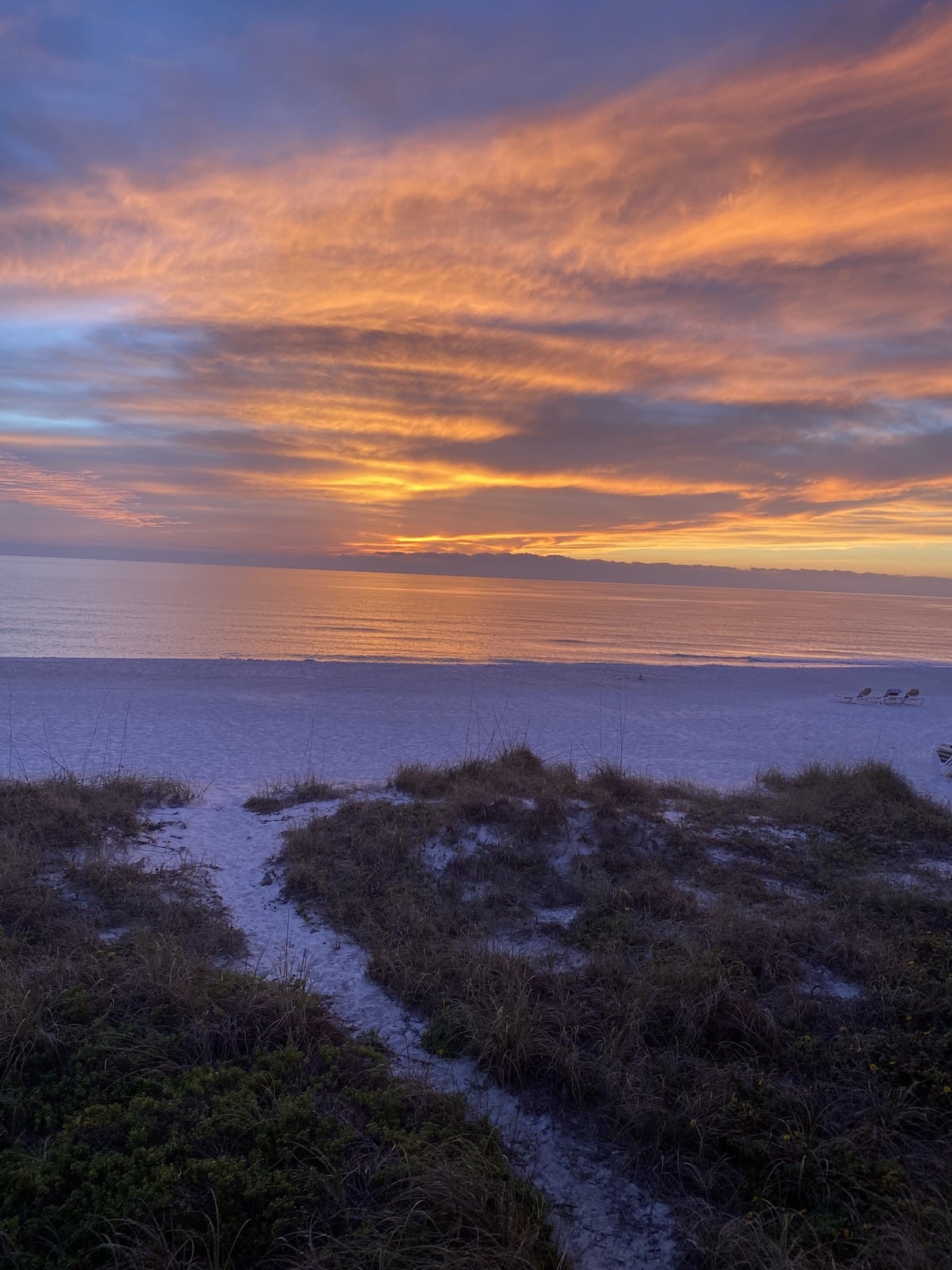 Which brings us back to the reason you chose to vacation on Anna Maria Island beaches...the beach!
See for yourself why Condé Nast awards Anna Maria Island beaches one of the Top 10 Island Beaches for Perfect Sand!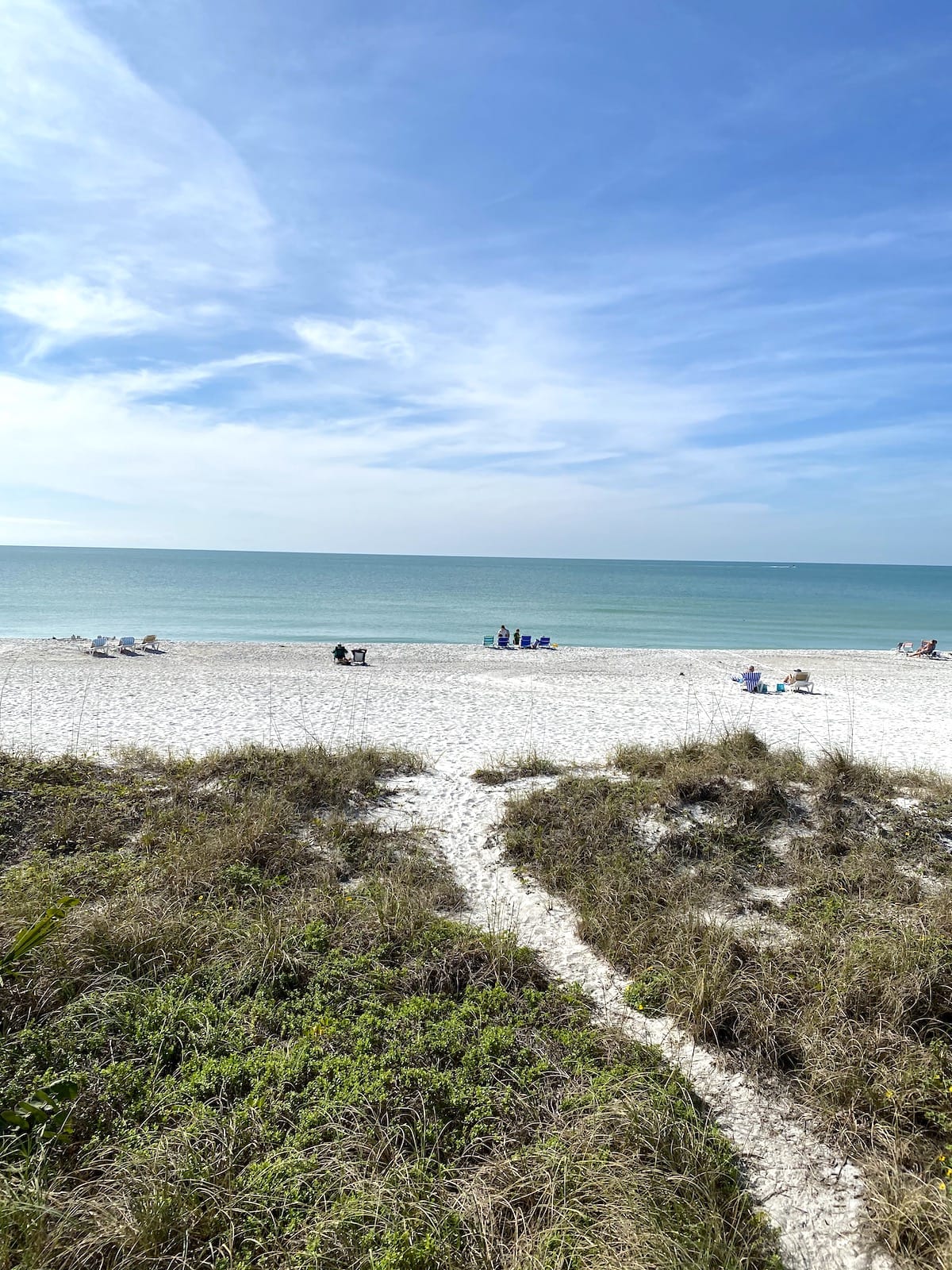 The Mainsail Beach Inn provides beach chairs, towels, and umbrellas. If you'd like to rent a kayak or paddleboard, let the front desk know.
Bicycles are available with your stay and are a great way to explore the island.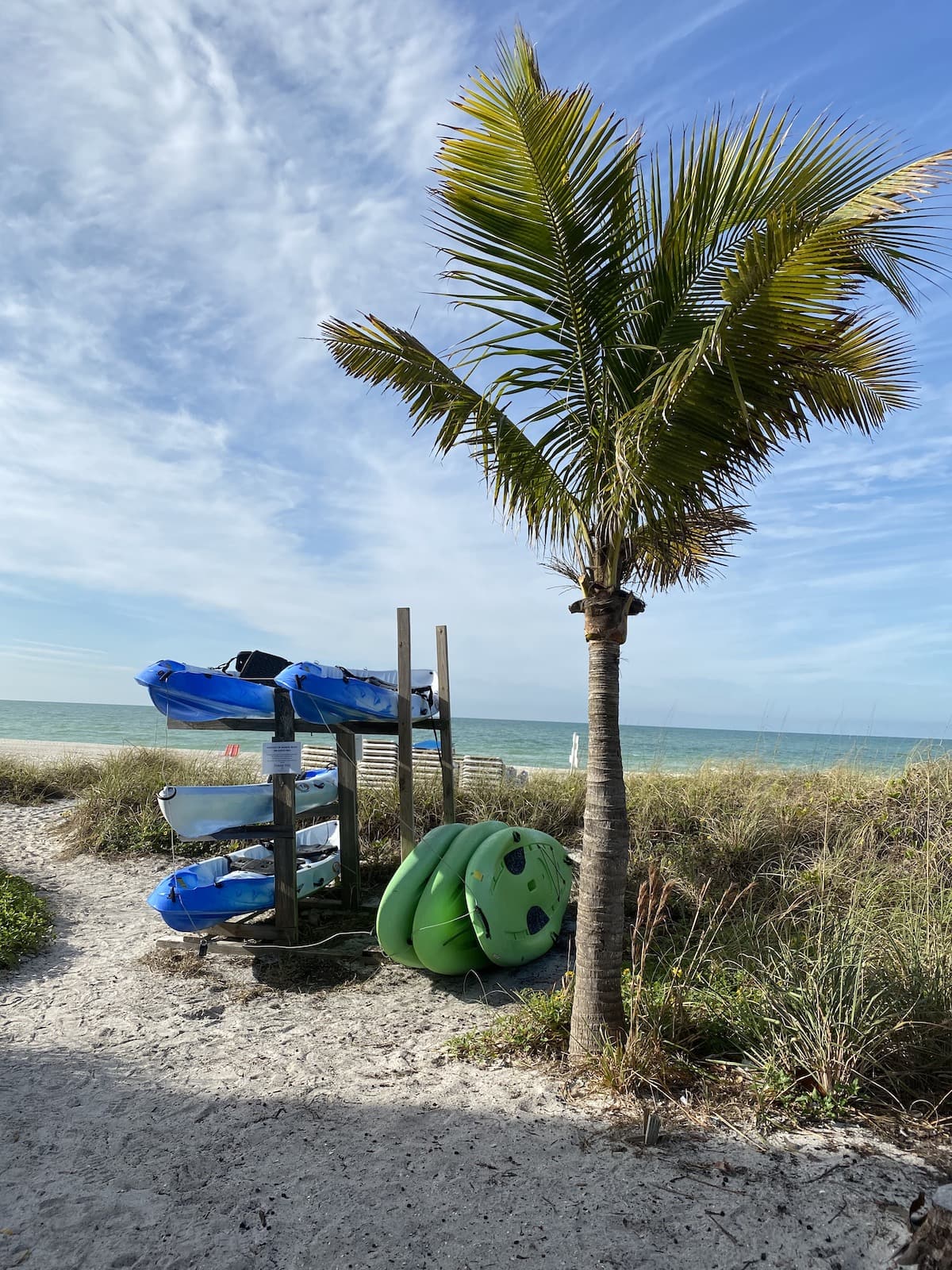 And if you want to cool off or relax in the jacuzzi, you'll find it to the left of the main building. There is also a poolside grill available for guests.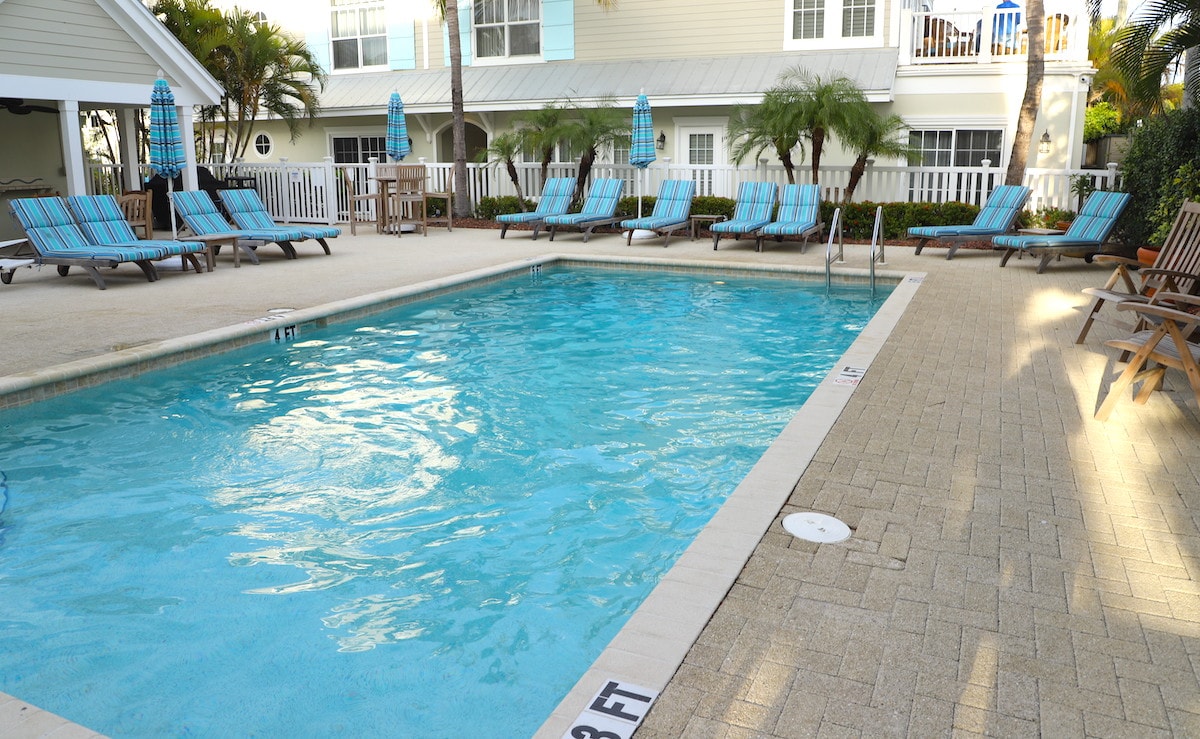 Mainsail's main building also has a sitting area on the second floor where you'll find books to borrow as well as puzzles you can take back to your room. The hotel is just so pretty inside.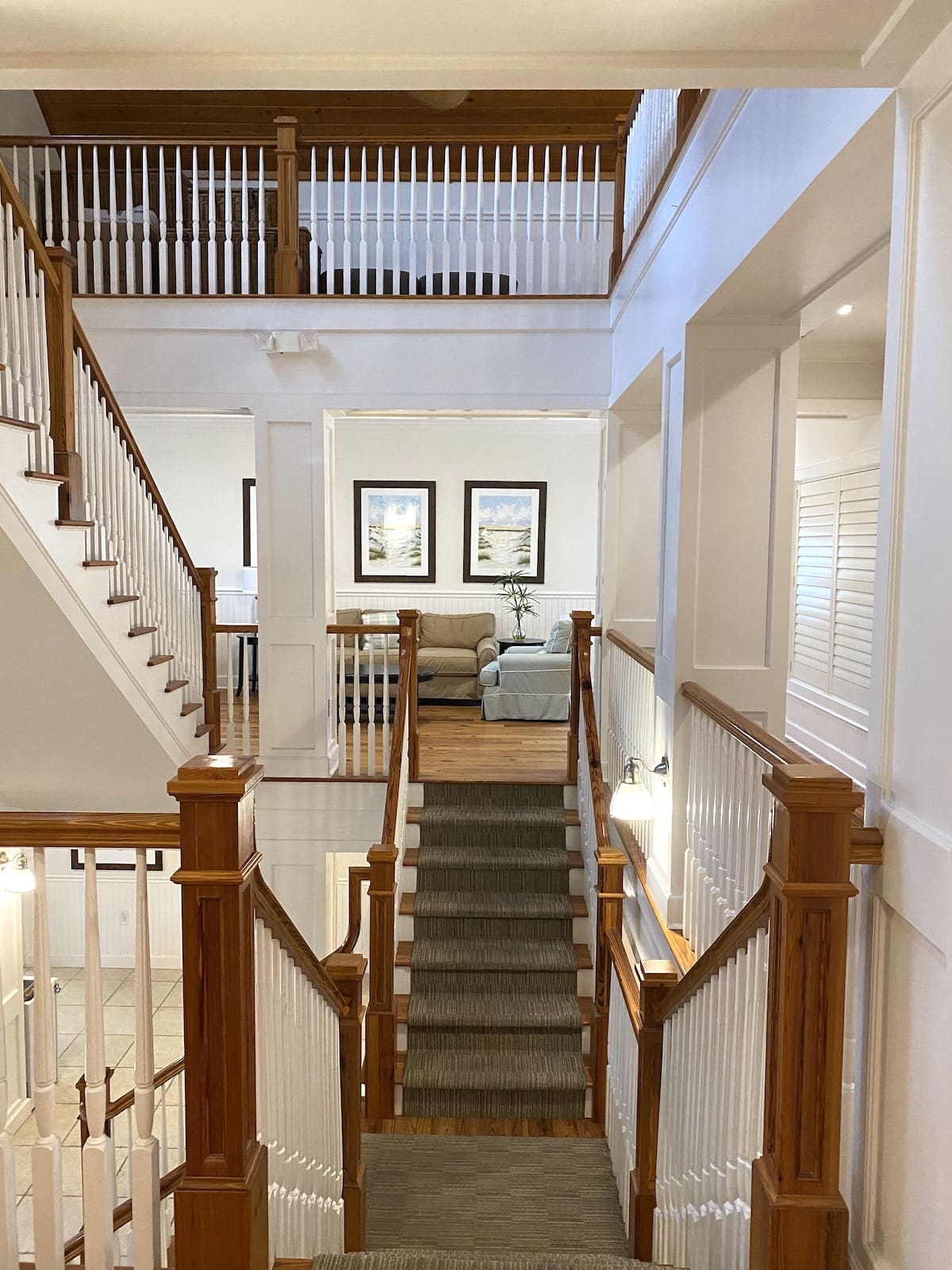 Things to Do Besides the Beach
And if you get tired of relaxing, there are so many things to do on Anna Maria Island.
Head down to the City Pier for a stroll. This historic Pier was orignally built in the early 1900s and has a gorgeous view of Tampa Bay and the Sunshine Skyway Bridge.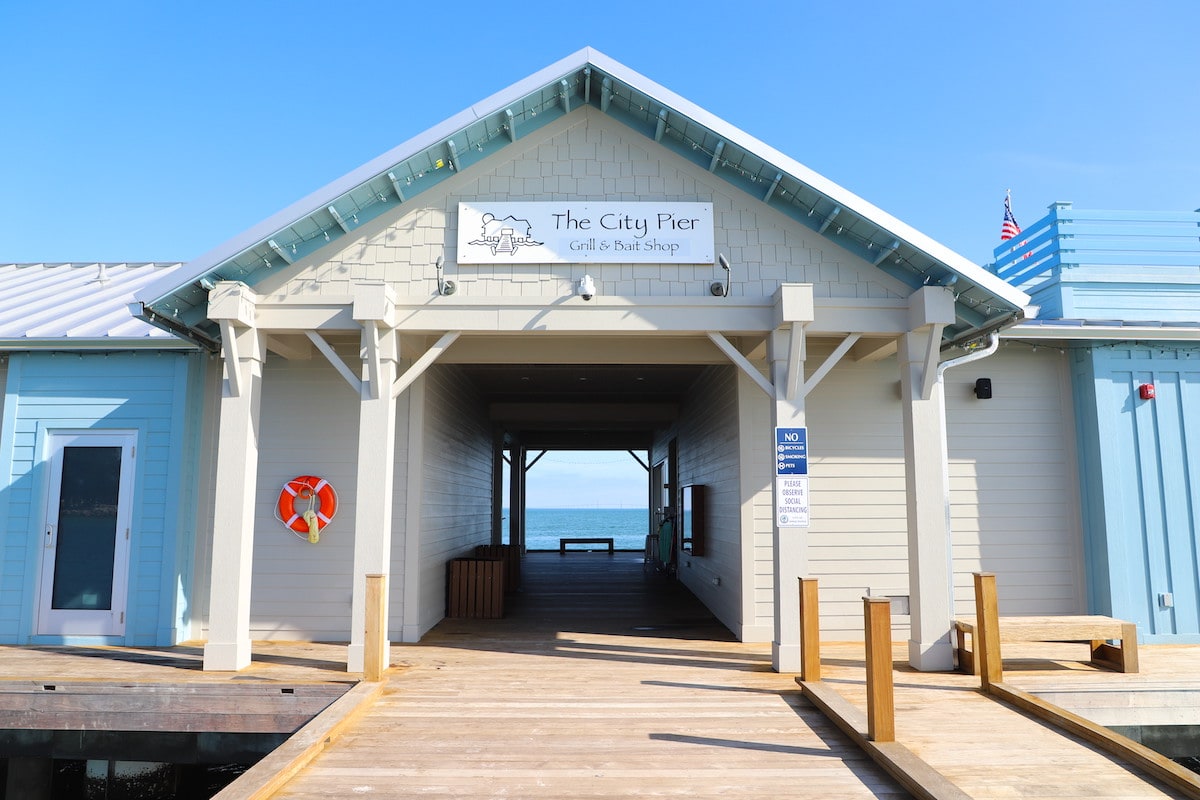 You'll usually see quite a few people fishing, which always attracts birds like pelicans, herons, and a seagull or three.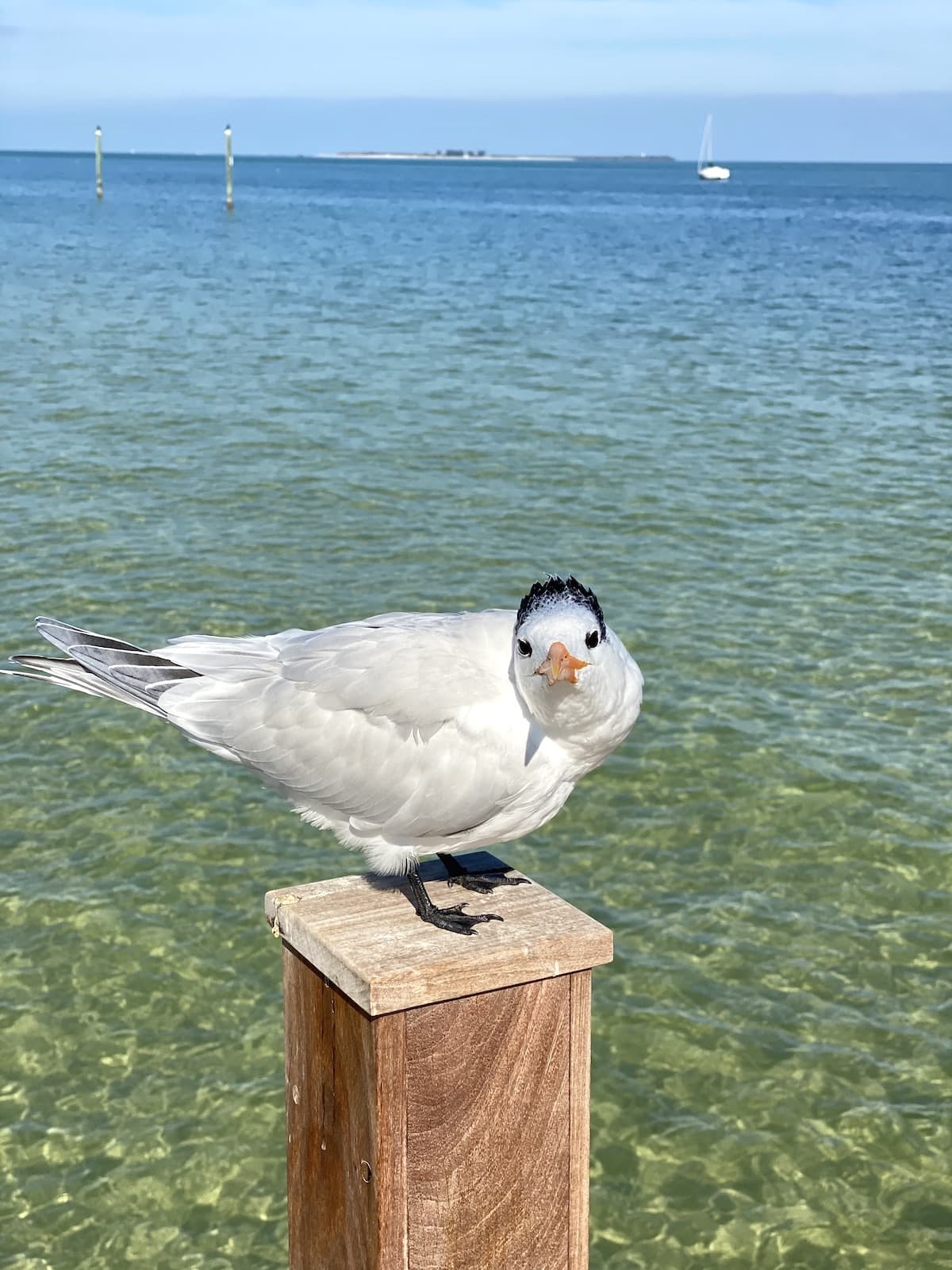 If getting back to nature is your thing, explore one of the many Preserves in Bradenton.
You'll find nature centers, boardwalks, and a first-hand look at Florida's native plants and wildlife. You may even spot a manatee, dolphin, great blue heron, or sandhill crane.
Check out more to do on the Bradenton Area website and let me know if you come to my neck of the woods!
How far is Mainsail Beach Inn from the airport?
The Inn is 17 miles from the Sarasota Bradenton International Airport. I LOVE this airport! I can be at my gate about 45 minutes after leaving my house. There are rarely lines and quite a few airlines fly in and out. Tampa International Airport is 36 minutes from the Inn and has a lot more flights as it's a big airport. Still, it's much easier to navigate than many other large international airports.
Does Mainsail have an airport shuttle?
Mainsail does not have a shuttle. Renting a car is easy at the airport, or you can Uber and take advantage of the free Island Trolley that runs every 20 minutes from 6 am until 10:30 pm every day.
Does Mainsail have parking?
Yes. Each unit has designated parking. One less thing to worry about!
Save this to Pinterest for Later!