Christmas cookies are one of the best things about Christmas, don't you think? Christmas is a time for family get-togethers and celebrations, and I think cookies should always play a part.
I know my husband agrees. He's a serious cookie monster. I actually have to find hiding places if I want any cookies for myself!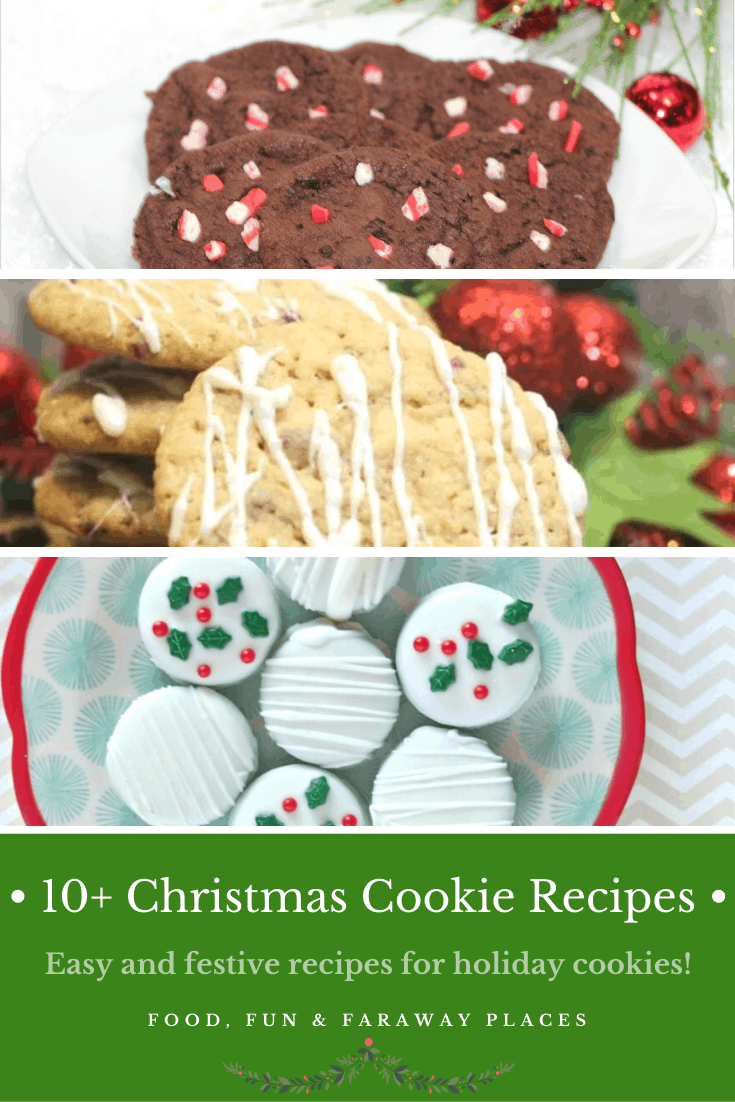 Many people start baking in November and often bake Christmas cookies for cookies exchanges and upcoming parties. I love attending cookie exchanges, and have even done exchanges with bloggers across the country!
Below are some of my favorite recipes for Christmas Cookies. Be nice and share!
Terrific Christmas Cookies
White Chocolate Covered Oreos - Food, Fun & Faraway Places
These chocolate covered Oreos are so festive and easy to make! You won't believe how pretty they turn out with so little work!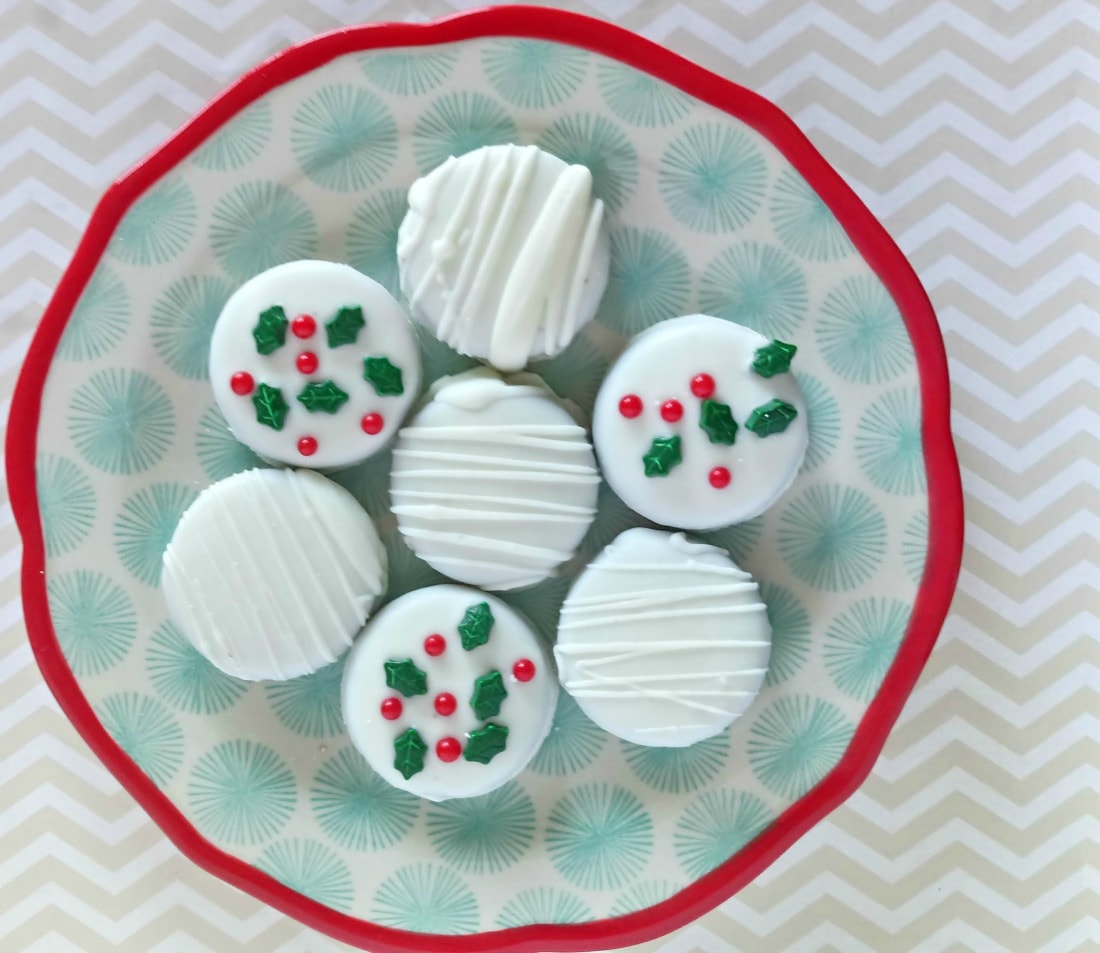 Turtle Cookies- The Kitchen is My Playground
Soft and chewy caramel perfectly paired with warm rich chocolate and crunchy pecans produce the most delicious turtle cookies! Beautiful to behold and a delight to devour!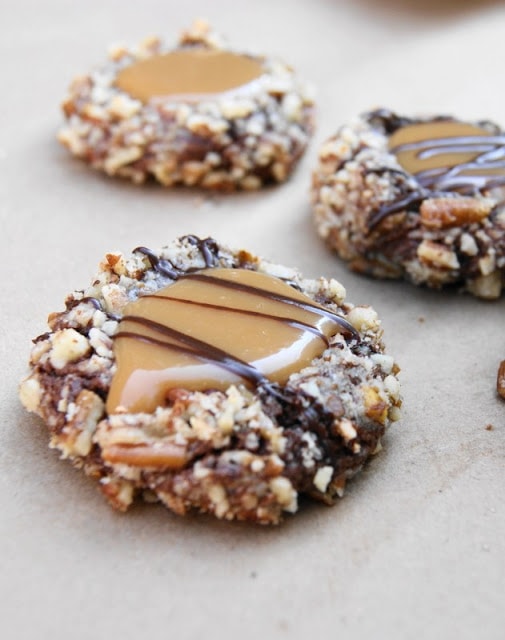 Double Chocolate Chip Cookies - Food, Fun & Faraway Places
These aren't necessarily Christmas, but if you tie a pretty red and green string around them, they are perfection!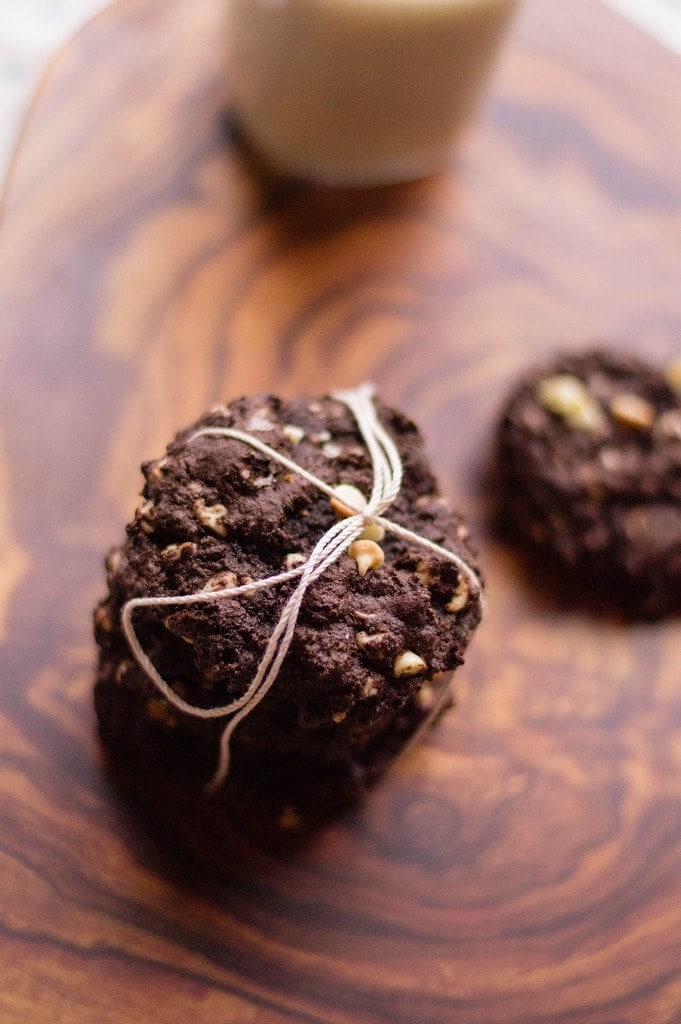 Chocolate Snow Cookies- Amanda's Cookin
This little snow-covered cookie will leave you wondering - is it a brownie or is it a cookie? The answer doesn't matter because it's delicious no matter what you call it!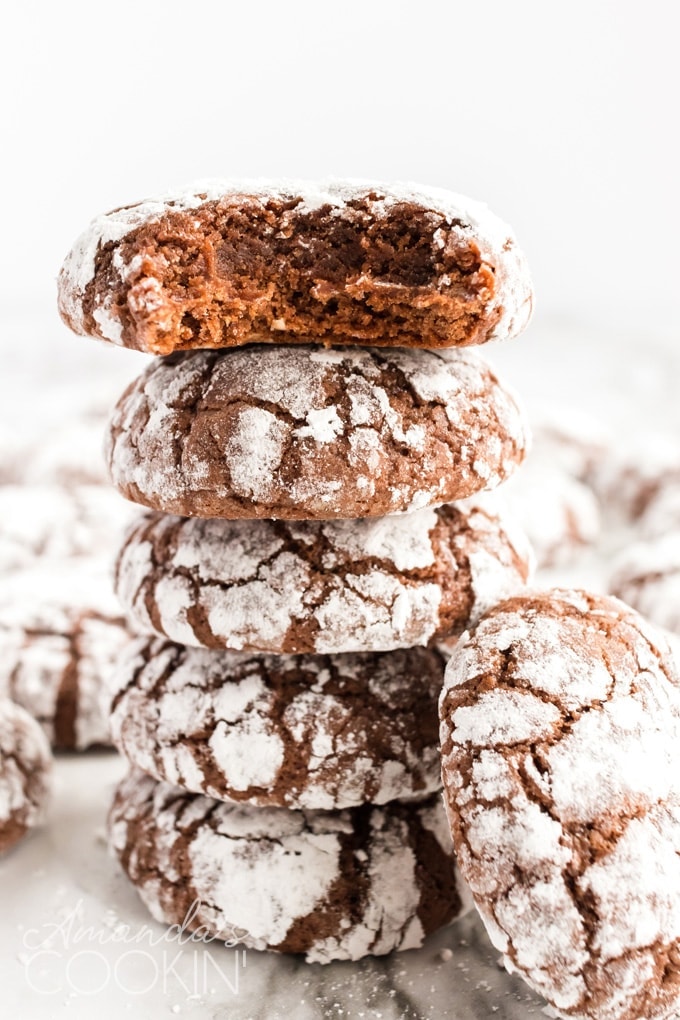 Gingerbread Cranberry Chocolate Chip Cookies - Food, Fun & Faraway Places
I never would have thought to put all these ingredients together, but WOW! The gingerbread pairs so well with the other ingredients. You will love this one!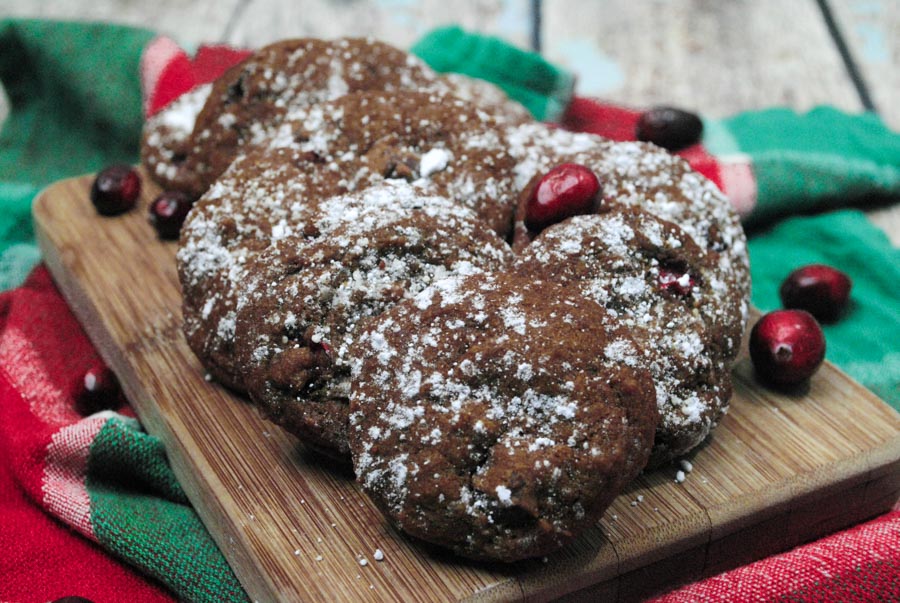 Holiday Ginger Cookies- A Mom's Take
Versatile and delicious, ginger cookies are as delicious as they are beautiful! Filled to make a sandwich cookie or decorated to be beautiful, or both! You can't go wrong with this recipe!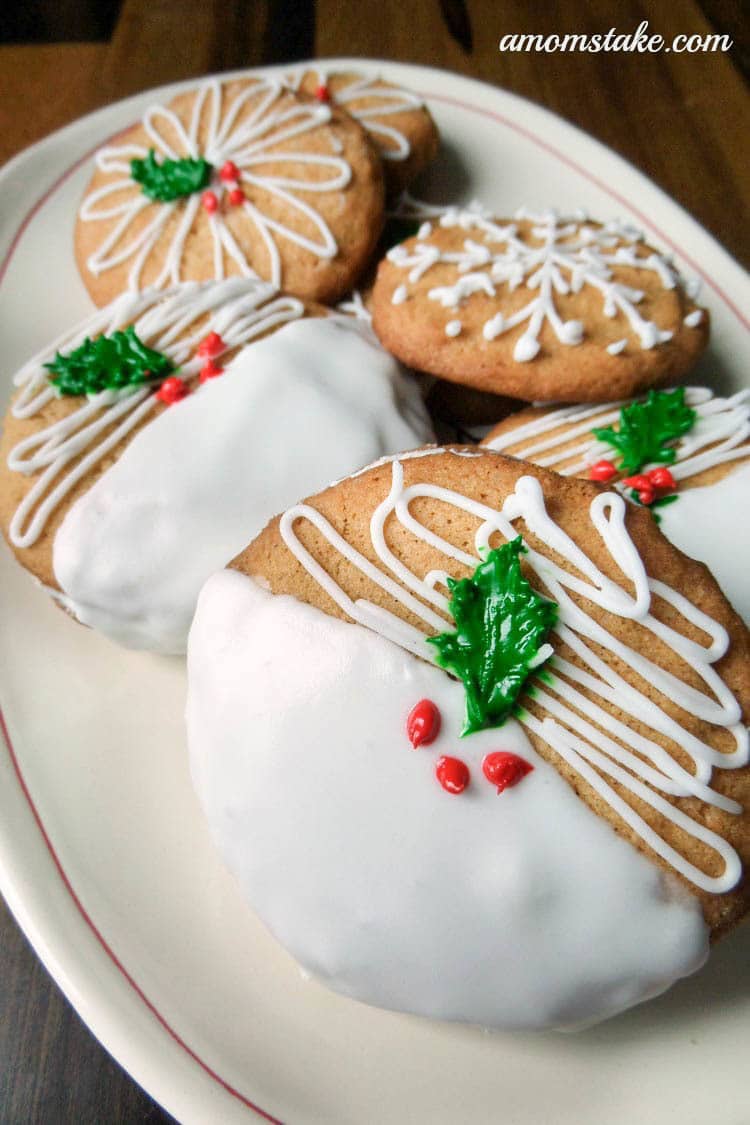 Gingerbread Mickey Mouse Cookies - Food, Fun & Faraway Places
The kids will love these Mickey cookies, and they are so much fun to bring to a party. Don't let the appearance scare you. You can do this!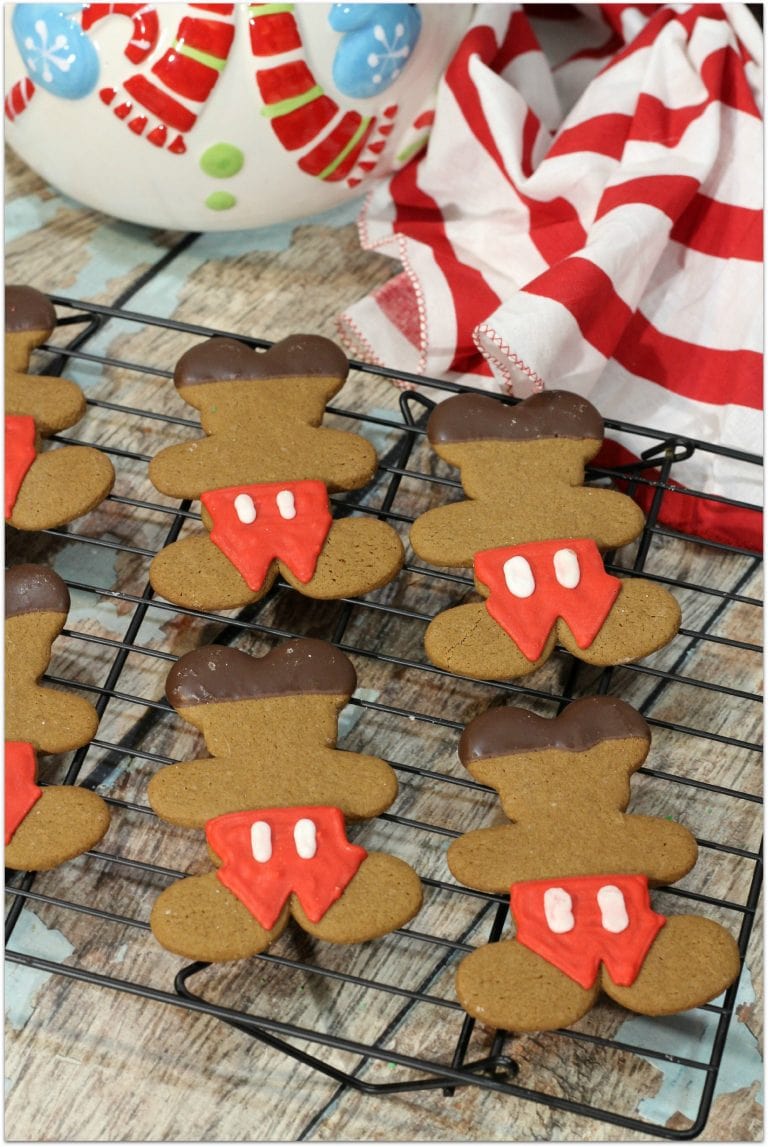 Double Chocolate Peppermint Crunch Cookies - Food, Fun & Faraway Places
Any time you add candy canes to a cookie it instantly becomes festive! I love these cookies!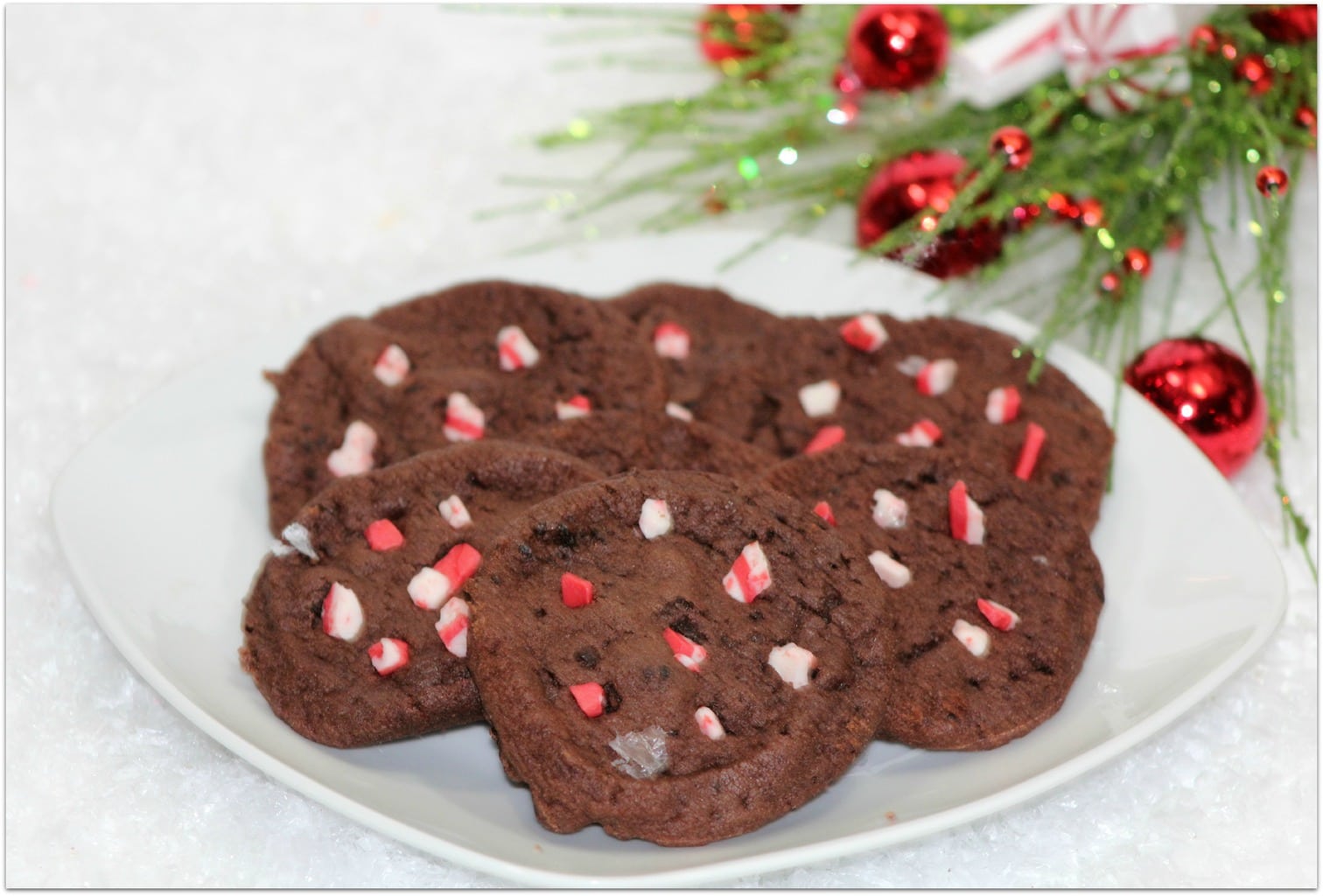 Christmas Tree Cookies Cups- This Mama Loves

Turn your favorite homemade or store-bought cookie into a whimsical holiday treat! These little cookie trees are adorable and delicious and oh so easy to make!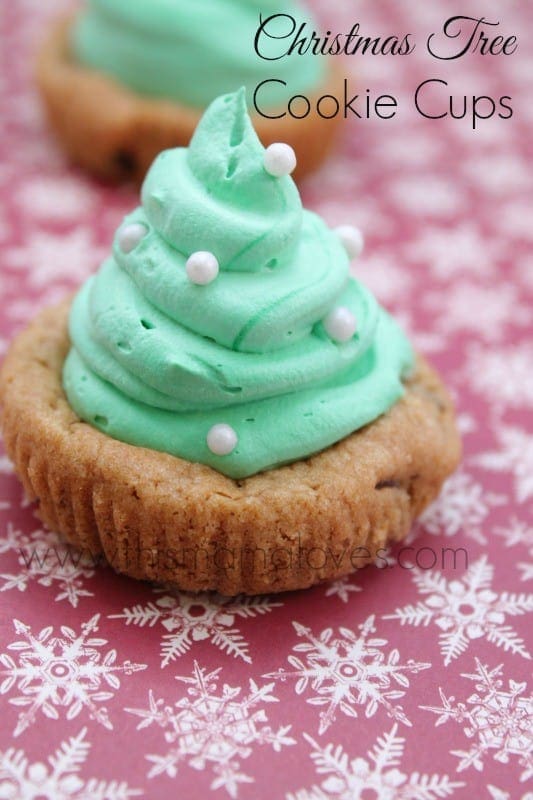 Cranberry Cookies - Food, Fun & Faraway Places
More cranberry cookies, but this time with white chocolate drizzle. These are easy and will be a family favorite.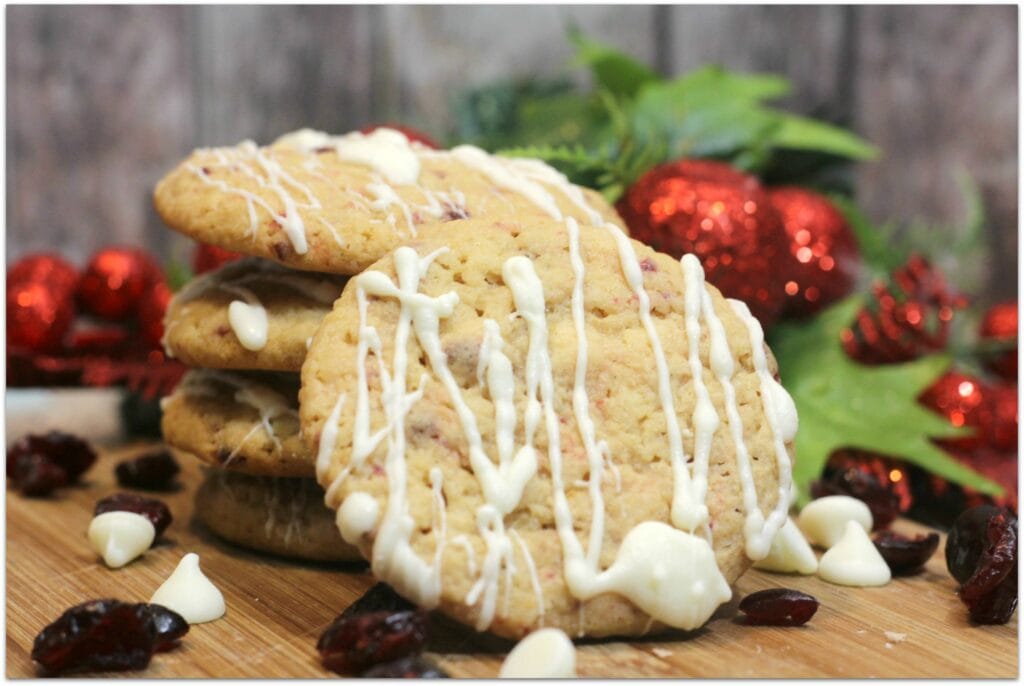 Egg Nog Cookie Recipe - Food, Fun & Faraway Places
What could be better than egg nog? Egg nog cookies, of course! This is such a fun dessert!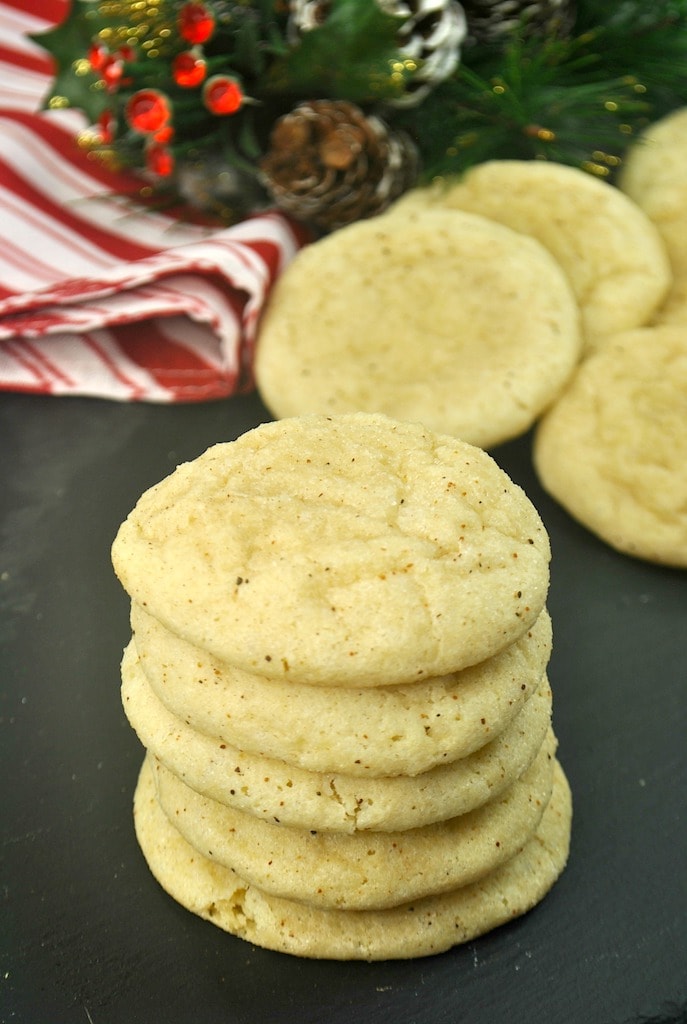 Santa Hat Peppermint Sugar Cookies- Living Locurto
Decorate the humble sugar cookie to make it look like Santa's hat, then add some peppermint to make it even more special. This delicious treat will be loved by all and makes a great gift as well!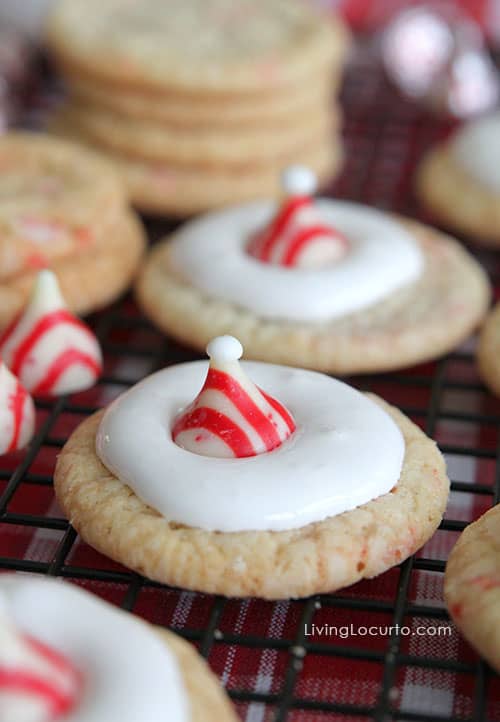 Have you seen the Christmas Sprinkle Mix
at Amazon? Love it! It's four different sprinkles in one container. I don't search the grocery store anymore for this kind of thing when I can find it so easily online. I also love these Christmas Cookie Cutters .
Looking for more Christmas cookies? Here's a roundup of 20 adorable Christmas Sugar Cookies!