Would you know where to stay in Kamloops in British Columbia? I've got you covered!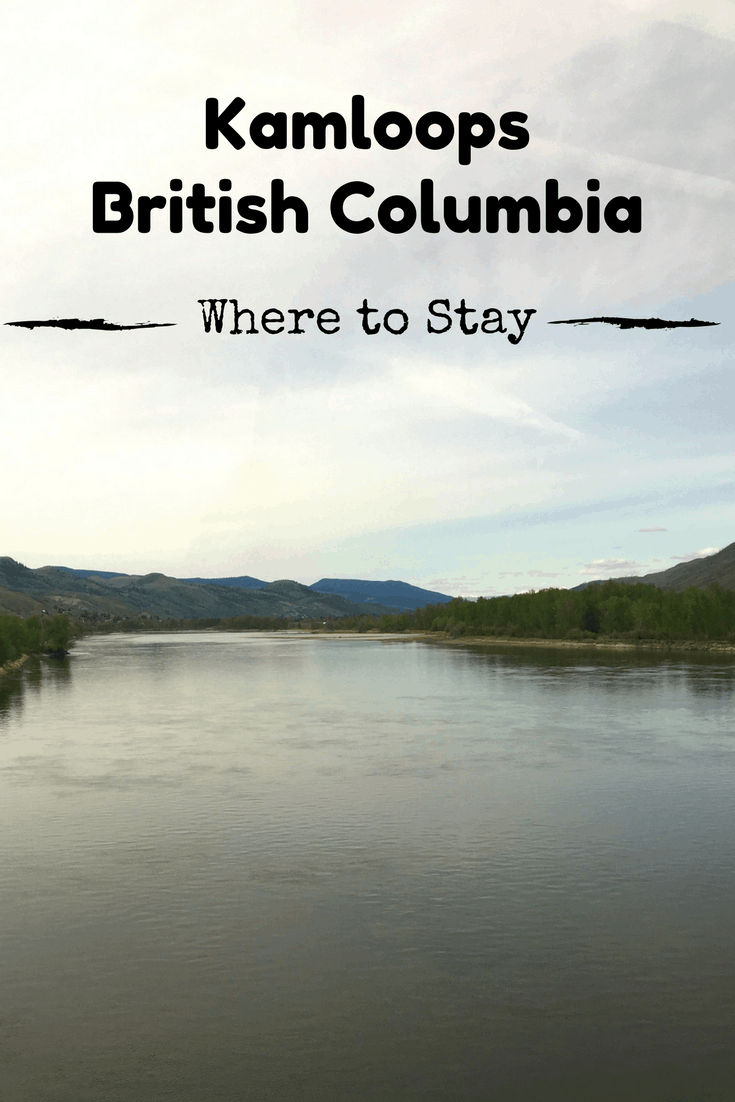 My daughter started college in Oakville Canada last year, and up until that point, my only travels to Canada had been to Quebec.
Each place I visit makes me fall more in love with Canada, and in April I was invited to experience the Rocky Mountaineer as it traveled from Vancouver to Kamloops to Banff National Park on the First Passage to the West. In just five short days, I was able to experience the beauty of Vancouver, the charm of Kamloops, and the majesty of Banff National Park. It was spectacular, to say the least.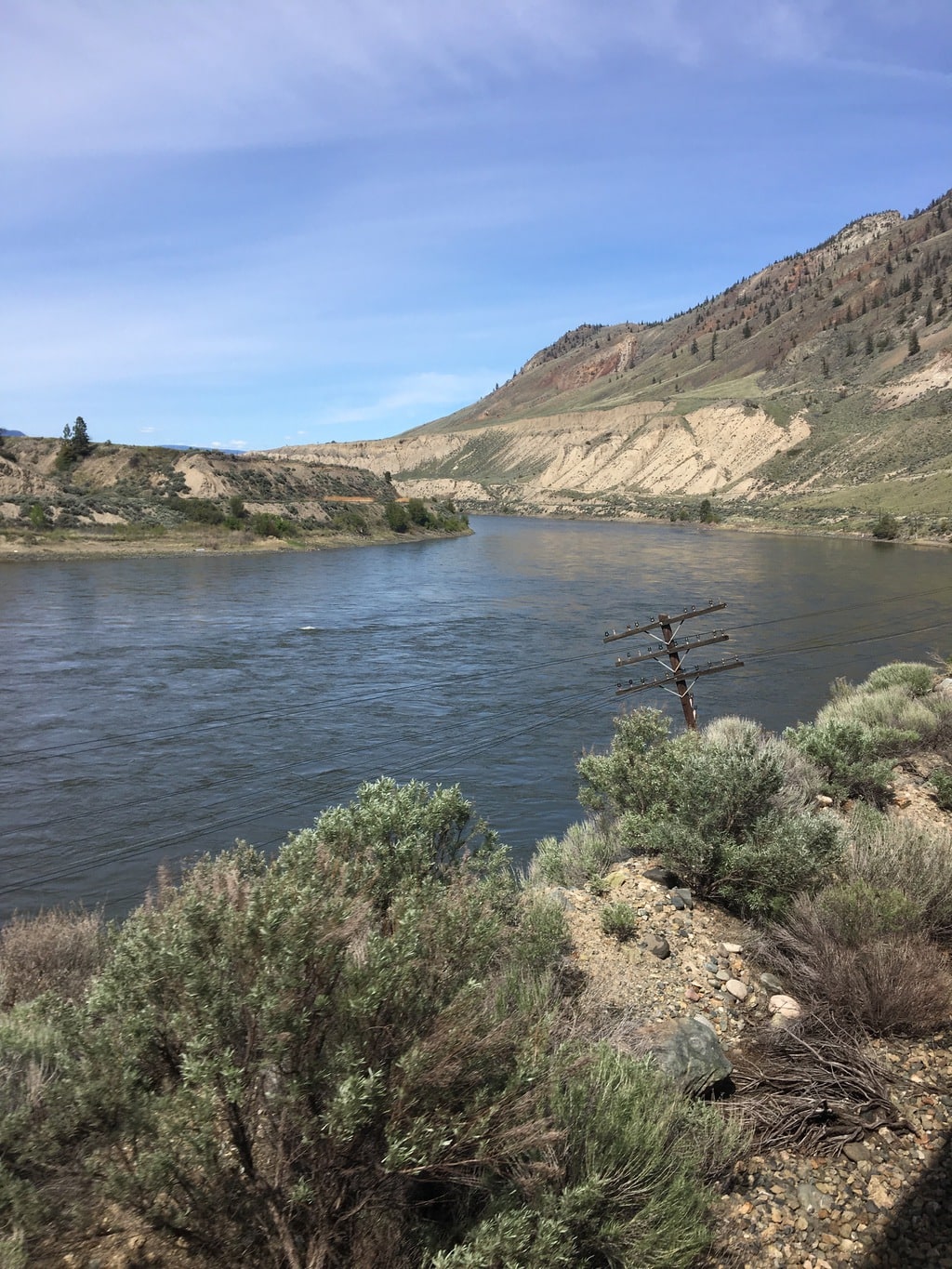 Though a day and a half is not nearly enough to experience Vancouver, once on the train we relaxed, taking in the sights, and enjoying the incredible food. It was magical.
When our first day on the train came to an end, we arrived at the Sandman Signature Hotel in Kamloops. It was literally less than a five-minute walk to get to the hotel.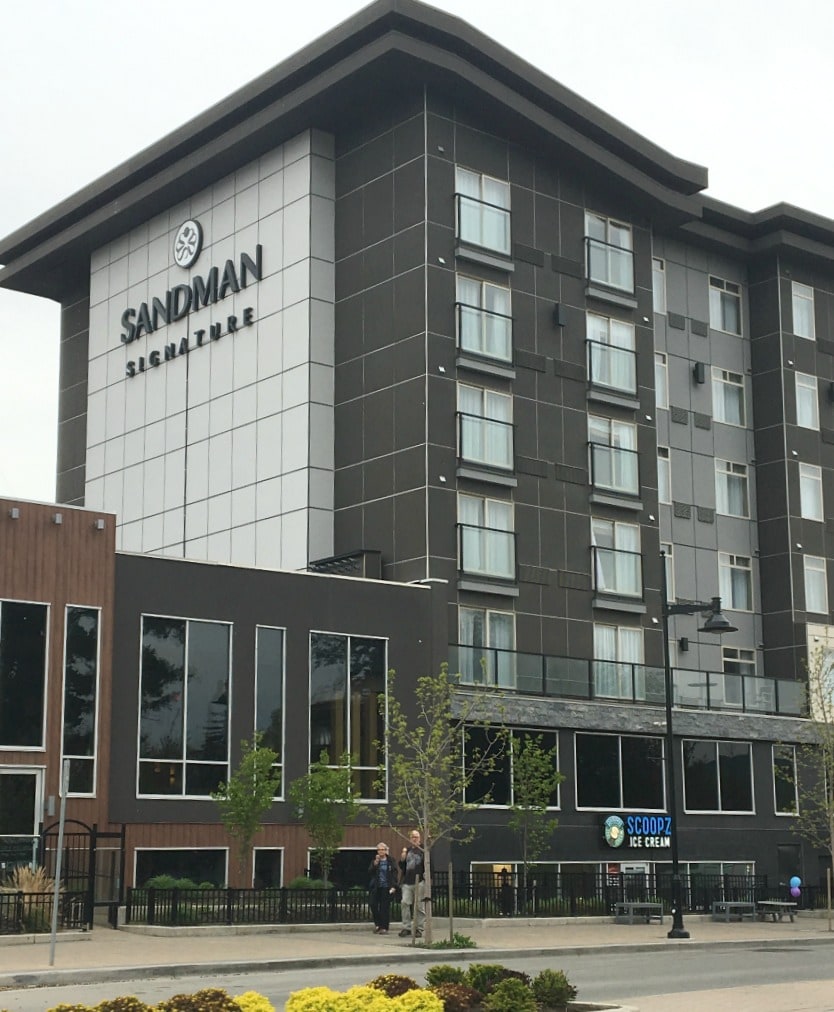 One of the defining characteristics of the Sandman Signature Kamloops Hotel is its proximity to both Riverside Park and the Thompson River. They're also located directly opposite the Sandman Centre which is a fantastic home to the Kamloops Blazers.
Before you even step inside you will be able to tell why the Sandman Signature has been around long enough to be celebrating their 50th anniversary this year, opening their first hotel in Smithers, BC, in 1967.
This hotel is known for its modern luxury and comfort. It stands six stories tall, has 14 different room types, 202 guest rooms (which includes 100 suites) and all of their rooms are outfitted with standard amenities including luxurious fixtures and finishes. There are a variety of room types so that every guest can find a room that suits them perfectly. Everything from King Suites with jacuzzis to double queen beds with gorgeous park or city views.
I stayed in a Signature King room with a view of the park and it was just right for my overnight stay in Kamloops. I had a small fridge, wifi, and a coffee maker, all the typical amenities of an upscale hotel.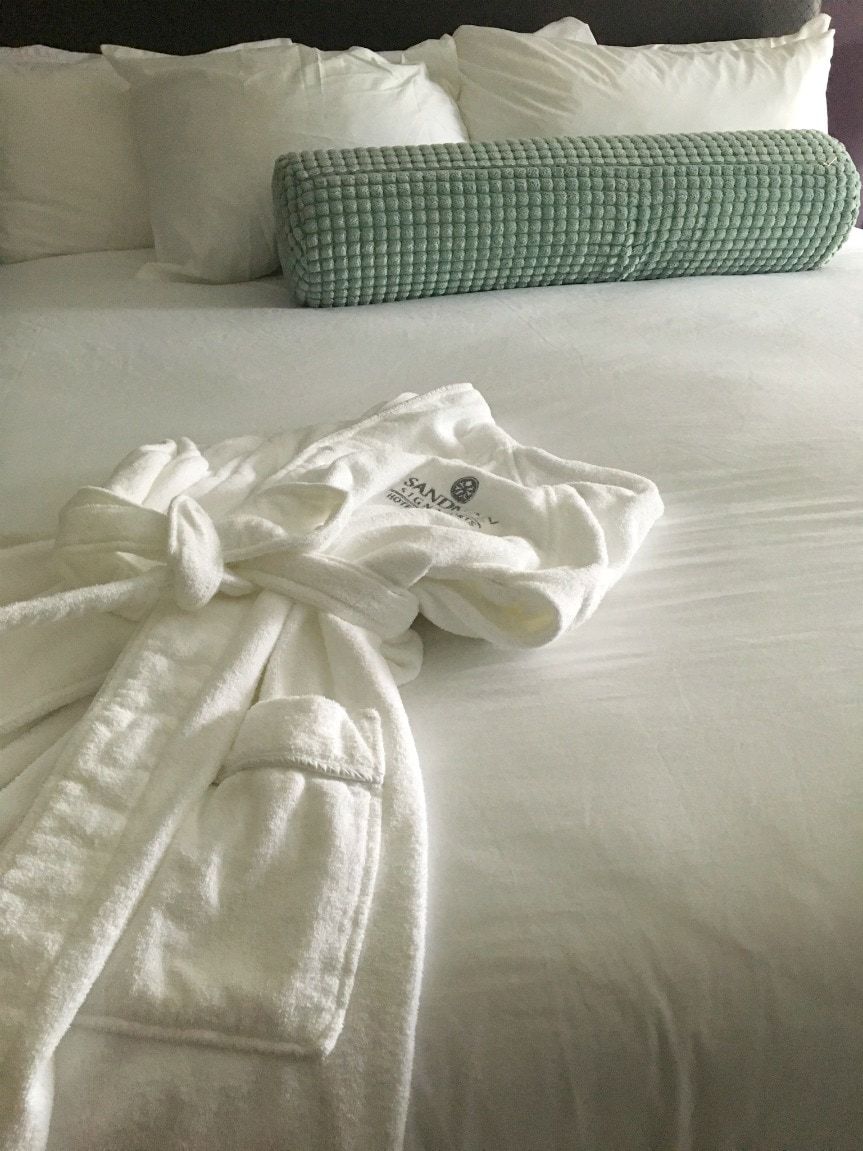 I have to tell you, one of my pet peeves is not having cream with my coffee. I dislike that powdered creamer with a passion, to the point that I usually check first thing to see if that's what is available in the room, and then buy a small container of milk so I can use it for my coffee in the morning.
Not to worry at this hotel. They not only provide cream but also real Signature cups.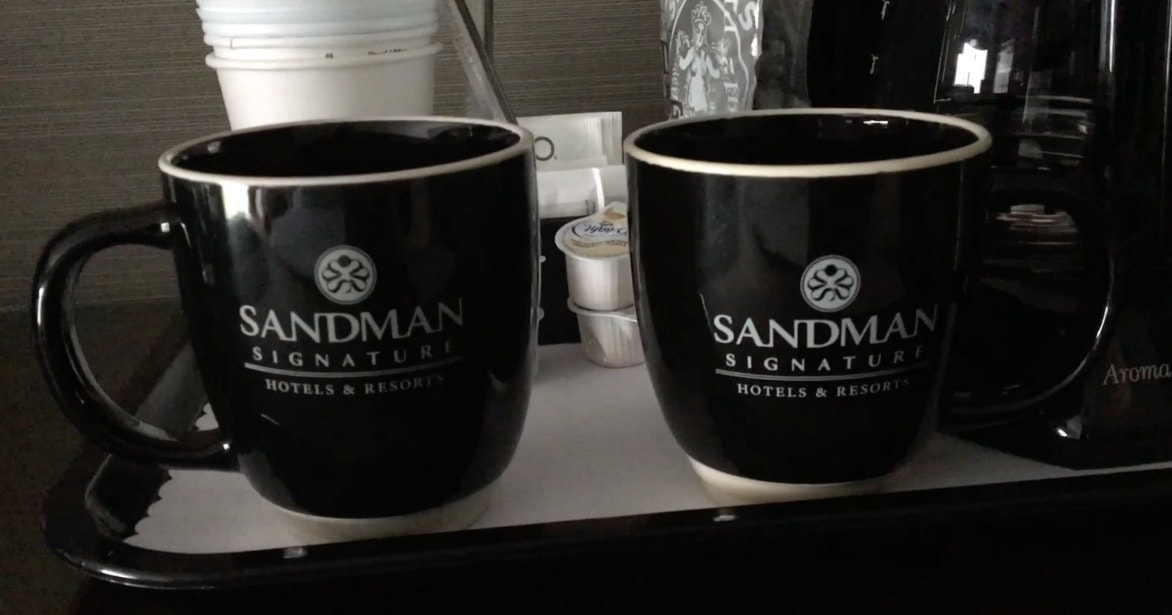 It doesn't matter if you are traveling for business or pleasure, the Sandman Signature Kamloops Hotel clearly aims to please and provides a wonderful experience for guests to unwind and relax. They have smart offerings for those of you traveling on business so you can travel stress-free! Their free internet access and a well-appointed business center mean you can relax AND stay on top of your important meetings and work.
For guests who are looking to unwind and relax, the Sandman Signature Kamloops Hotel has an indoor swimming pool, a hot tub, and select rooms have jacuzzis included! If you need to work up a sweat the Sandman Signature Kamloops has an updated fitness room where guests can squeeze in a workout session.
After your workout, when you get hungry, you can order room service or check out one of their on-site restaurants. Moxie's Bar and Grill along with the Shark Club Sports Bar and Grill are great for a quick meal, watching the game, or some after dinner drinks with friends or clients. In fact, I headed to Moxie's with a couple of friends towards the end of the evening and had an appetizer and cocktail and it was fabulous.
Another feature of the Sandman Signature Kamloops Hotel that's worth mentioning is their 24-hour front desk. There's nothing like being able to get assistance at any hour of the day or night without worrying about someone being around or available. Extra touches like that make all the difference.
Guests will find free on-site parking, pets are allowed in select rooms, and the entire property is smoke-free. I stayed at the Sandman Signature as part of my Rocky Mountaineer Journey, but I'd stay there again on my own when traveling to Kamloops. It really was a great experience.
If you find time to leave the comforts of your beautiful room, you'll be surprised to find that there are many things nearby to see and do. The Sandman Centre, located just across the street, has plenty of exciting events happening and you can get exclusive deals while staying at the Sandman Signature Kamloops. Also just across the street is a lovely park with a walking trail. 
We had a walking tour set up so we could see a little more of Kamloops, so it was nice to be led by a local guide as she knew what we should see. Our guide showed us Riverside Park, where live music takes place every night during the months of July and August. We were sorry that it was only April as that would have been fun. We were told people bring picnics and spend the evening.
Kamloops has a great art community, and we visited a couple of galleries.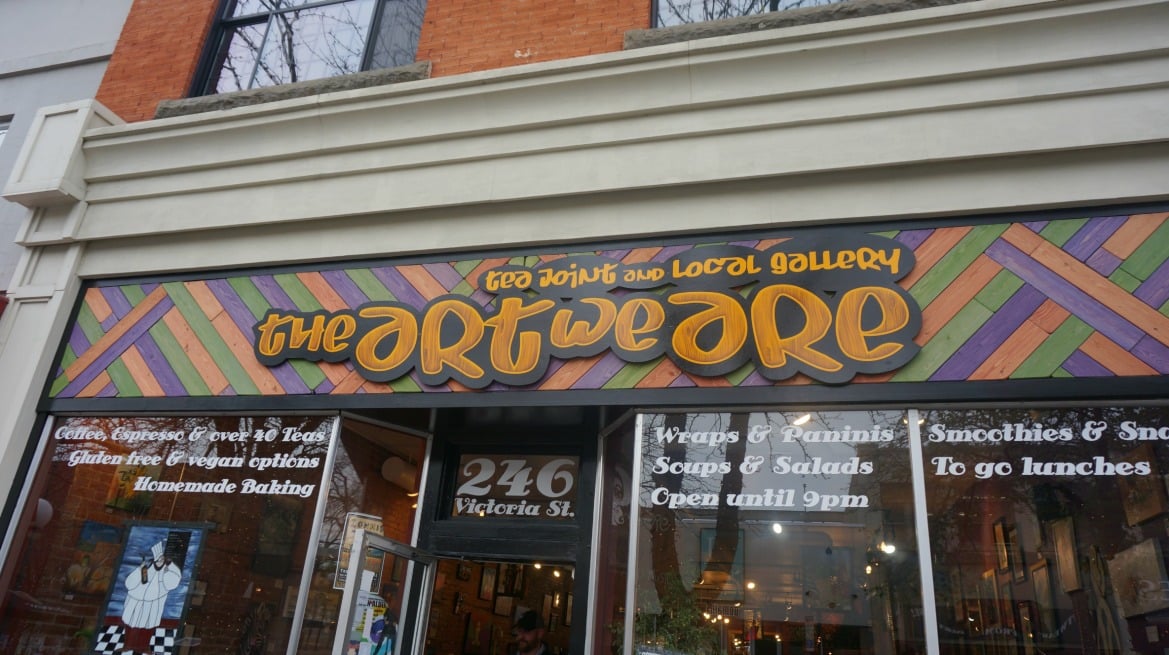 We also checked out some of the street art, which was pretty amazing.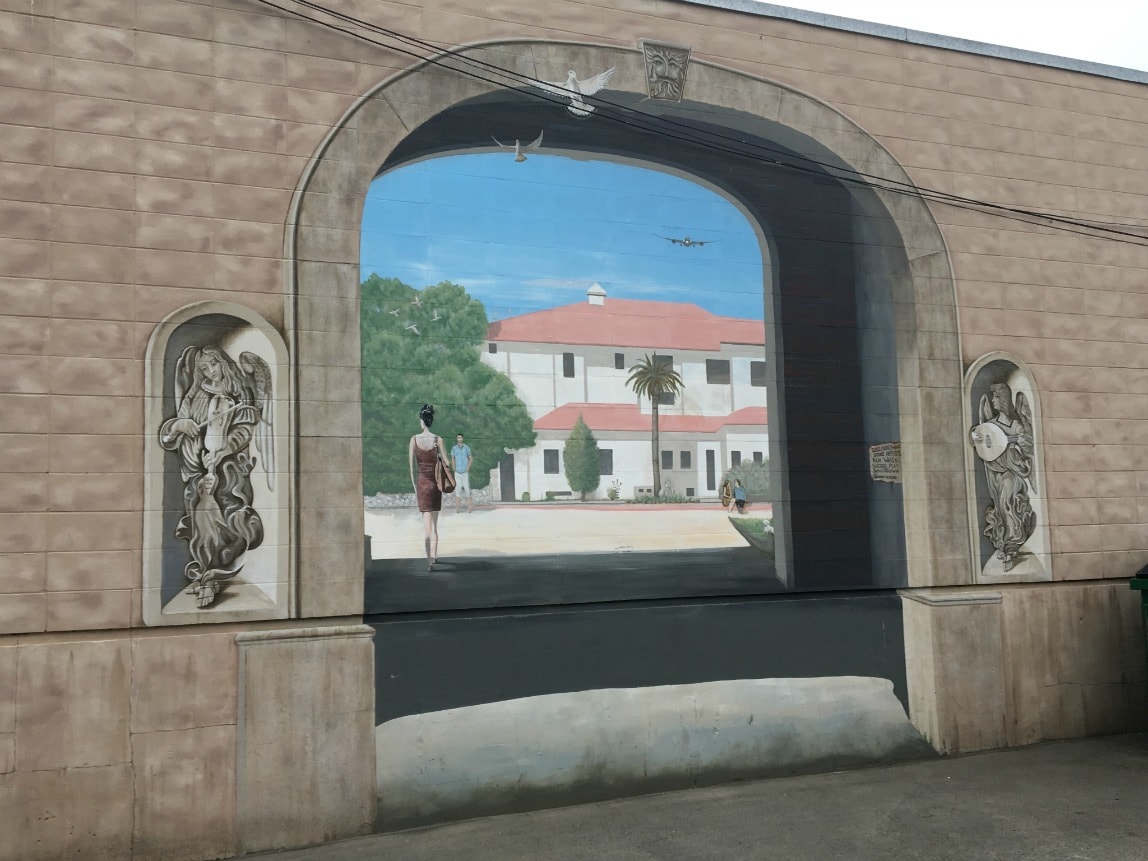 We even learned a little about the history of Kamloops, like the Overlanders of 1862, a group of 150 people who traveled from Ontario to interior BC.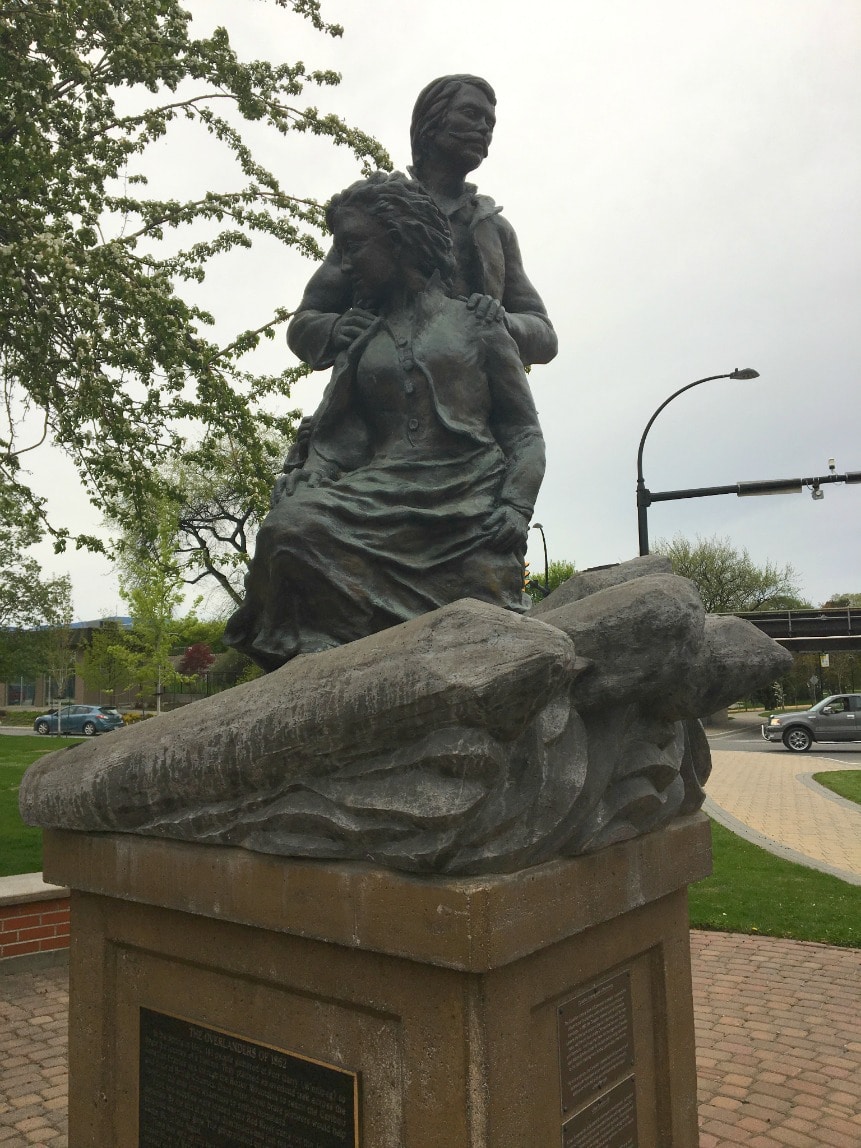 Can you imagine crossing the Canadian Rockies back then? The only female in the group, Catherine O'Hare Schubert, had three children with her and gave birth to her fourth child just hours after arriving in Kamloops. And we complain when the dishwasher doesn't work!
One evening in Kamloops is not enough, especially for a foodie like me! With some 200 restaurants, including brewpubs, steakhouses, as well as quite a few ethnic restaurants, I guess I'll have to go back another time. I heard the Brownstone Restaurant, located in the 1904 Canadian Bank of Commerce Building, is outstanding. The menu looks incredible! Next time.
If you're not traveling on the Rocky Mountaineer as I was, from the airport, just follow Tranquille Road until you hit Fortune Drive. After that, a slight left onto Victoria Avenue will put you right outside the Sandman Signature Hotel on Lorne Street. Book online or give them a call at 1-250-377-7263.
Do you have plans to visit BC? I'd love to learn about new places there to see. Share in the comments.