There aren't many Summer drinks that are more refreshing than a tall cool glass of lemonade. Add in strawberries and nectarines, and you've got true deliciousness!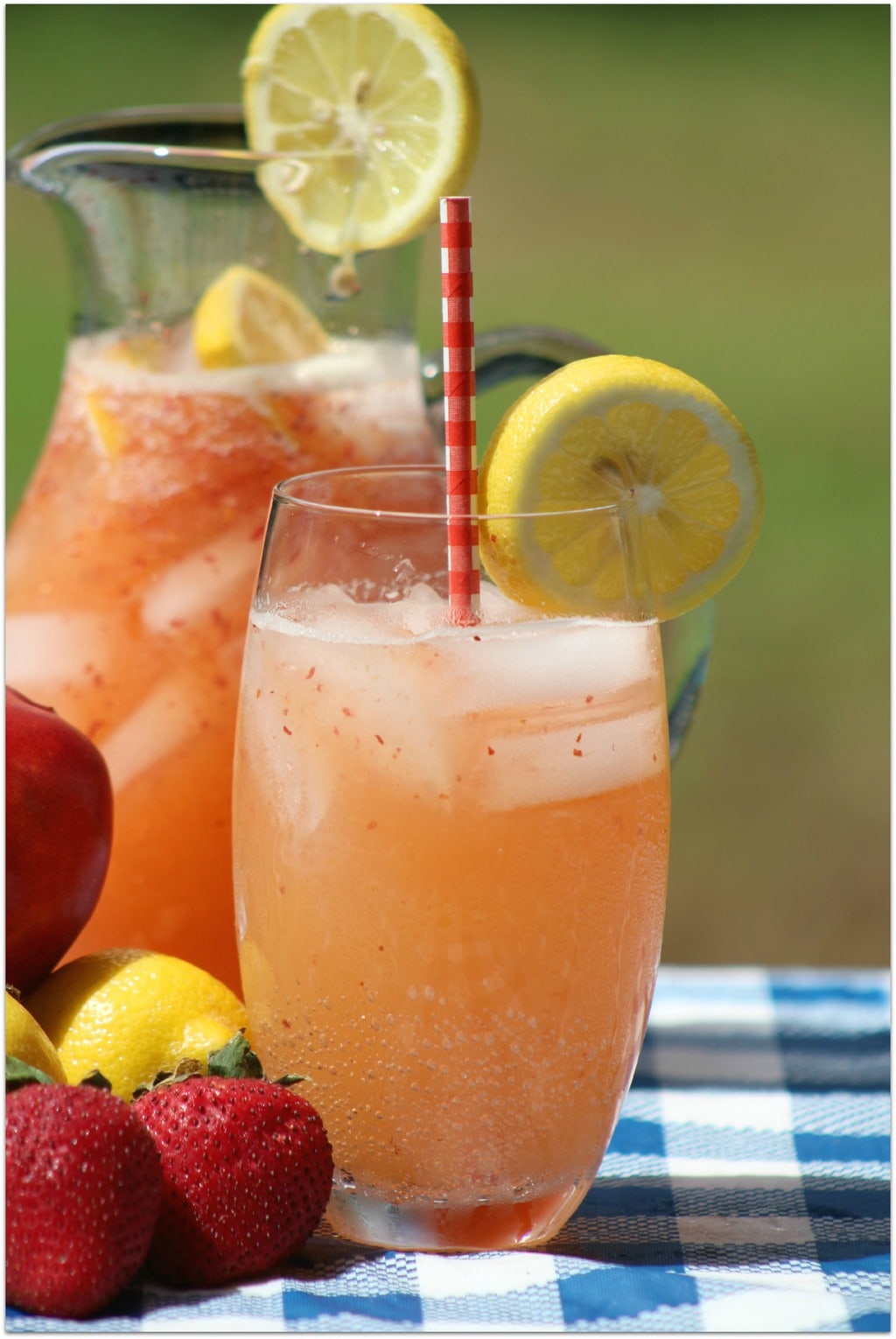 Strawberries and nectarines were made for each other, and this recipe proves it!
Besides being a great flavor pairing, these two fruits are powerhouses when it comes to antioxidants.
Both strawberries and nectarines are full of vitamins, minerals, and fiber, and are a fat-free, low calorie fruit.
We loved using strawberries in these breakfast oatmeal cups. They are such a healthy way to start the day, along with this berry breakfast parfait, Very Berry Smoothie Bowl, and this Spinach Berry Smoothie.
This recipe for Strawberry Nectarine Lemonade is the bomb! Having a party? You might want to make a double batch! Enjoy!
Strawberry Nectarine Lemonade
Ingredients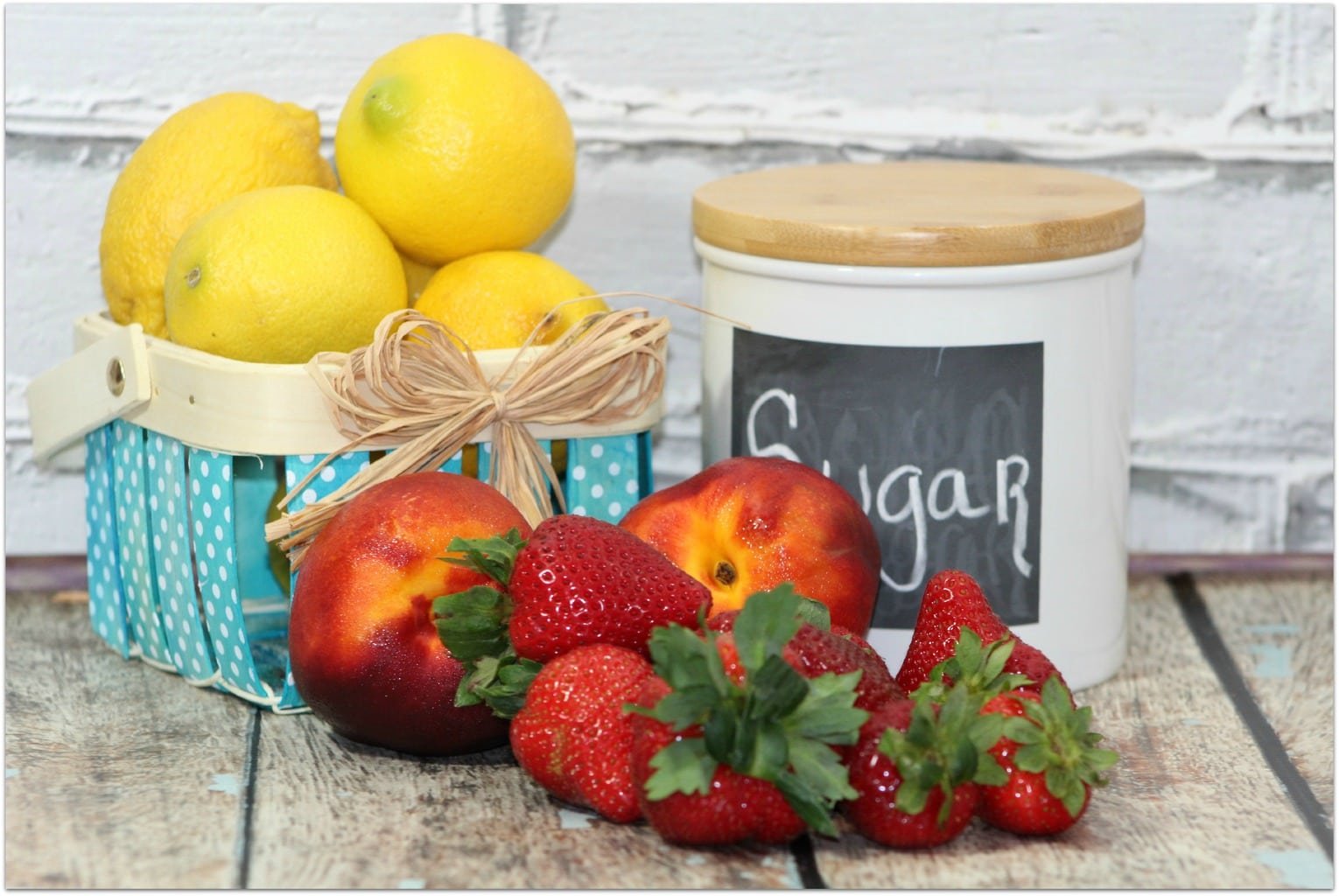 4 cups water
2 cups chopped Nectarines
1 cup of sliced and hulled Strawberries
¾ cup sugar
1 cup fresh lemon juice,  6 lemons
4 cups ice
You will need a blender to make this lemonade. We love the newer blenders that work well for shakes and smoothies.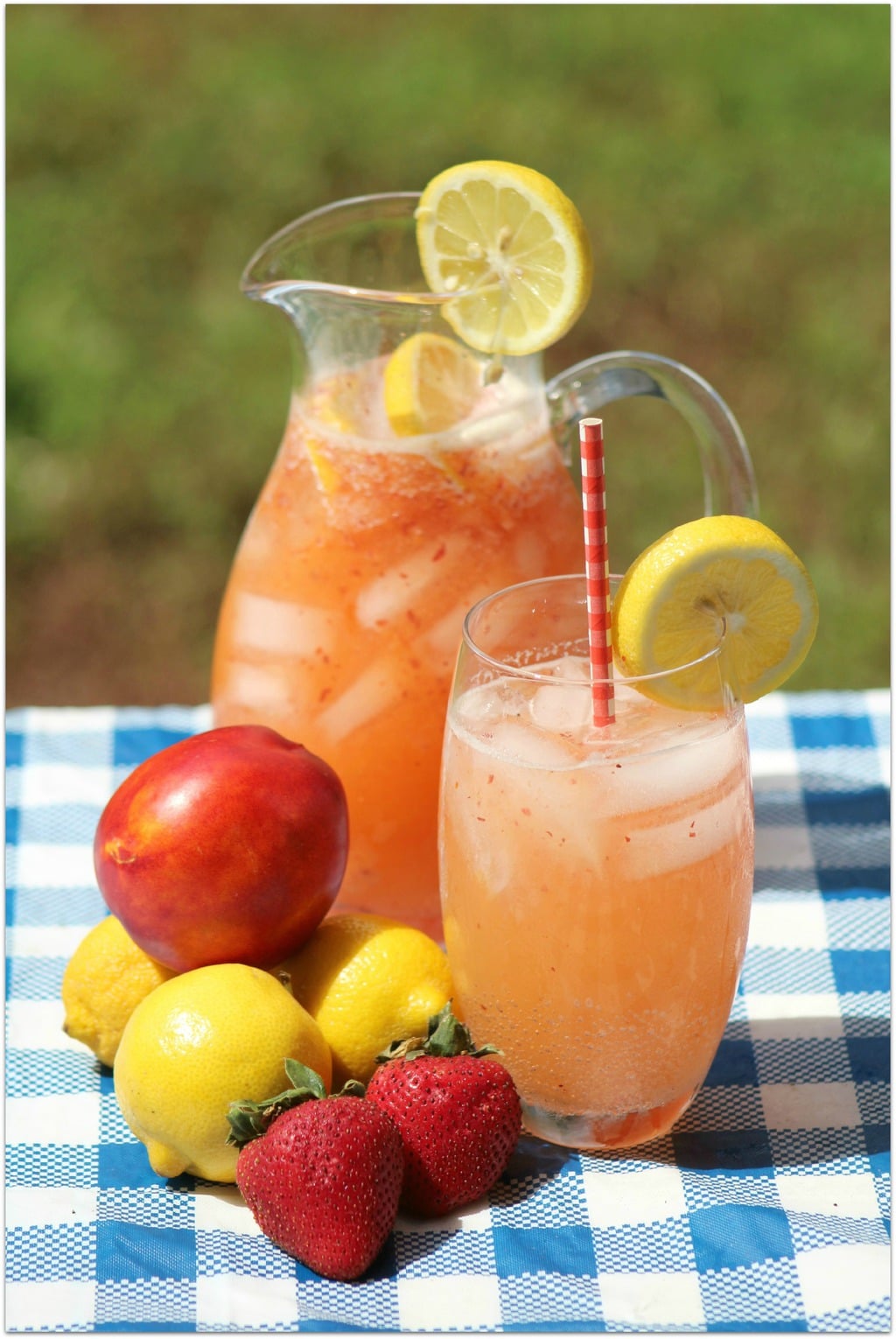 How to Make the Lemonade
Wash and peel the nectarines.
Combine the water, nectarines, strawberries and sugar in a medium saucepan over medium-high heat.
Bring the mixture to a boil and then reduce heat to low and simmer three minutes.
Place the nectarine and strawberry mixture in a blender and let stand for 20 minutes.
Remove center piece of blender lid and allow steam to escape.
Place a clean towel over opening in blender lid.
Blend until smooth.
Refrigerate in blender for at least three hours.
Pour the nectarine strawberry mixture into a pitcher.
Stir in lemon juice.
Place a half cup ice in each of 8 glasses.
Pour about two thirds of a cup of lemonade into each glass.
What would you serve with a tall cool glass of Strawberry Nectarine Lemonade?
This Strawberry Agua Fresca is another perfect drink for warm summer days!
How about these Strawberries and Cream Cupcakes? Rather serve something savory? Try these delicious Bruschetta Melts!