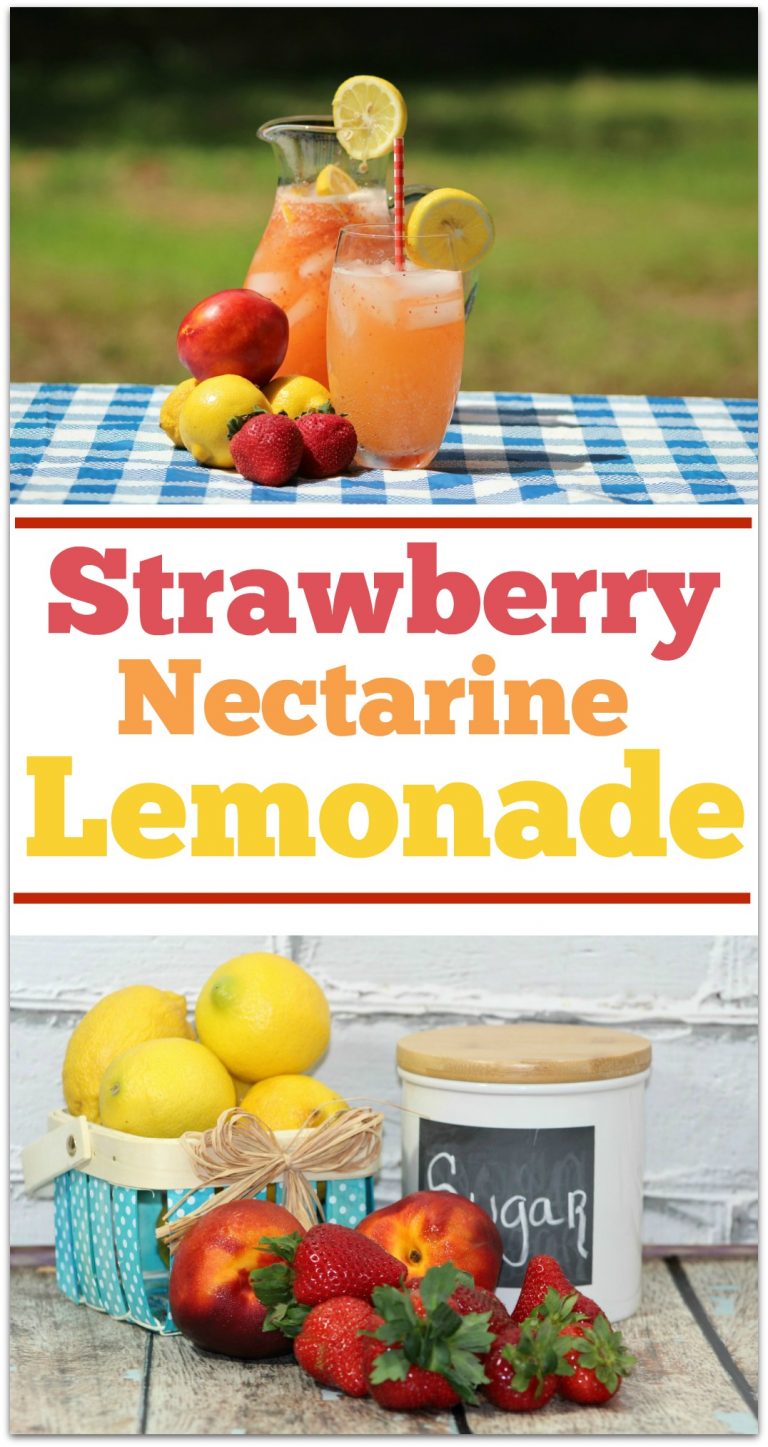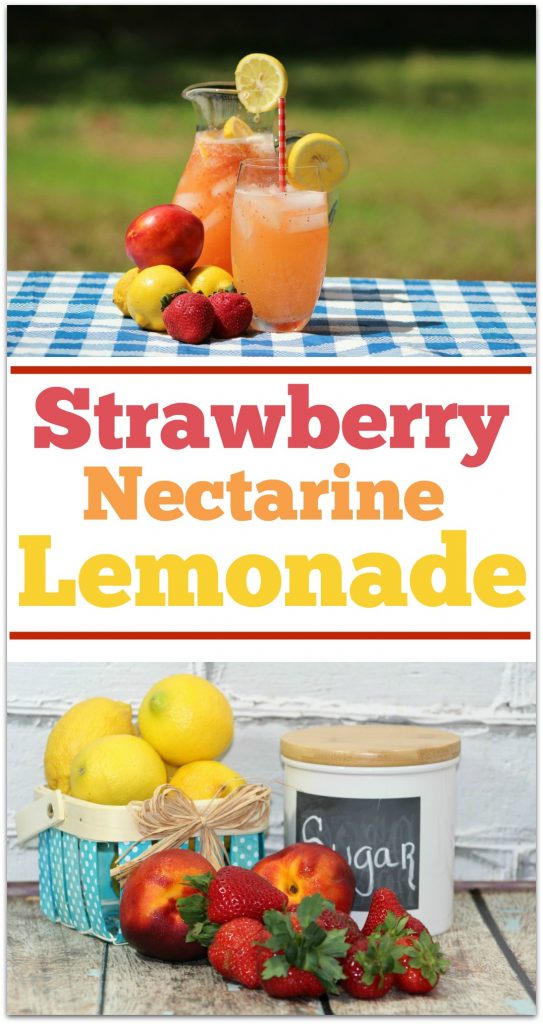 There aren't many Summer drinks that are more refreshing than a tall cool glass of lemonade. Add in strawberries and nectarines, and you've got true deliciousness! This recipe for Strawberry Nectarine Lemonade is the bomb! Having a party? You might want to make a double batch! Enjoy!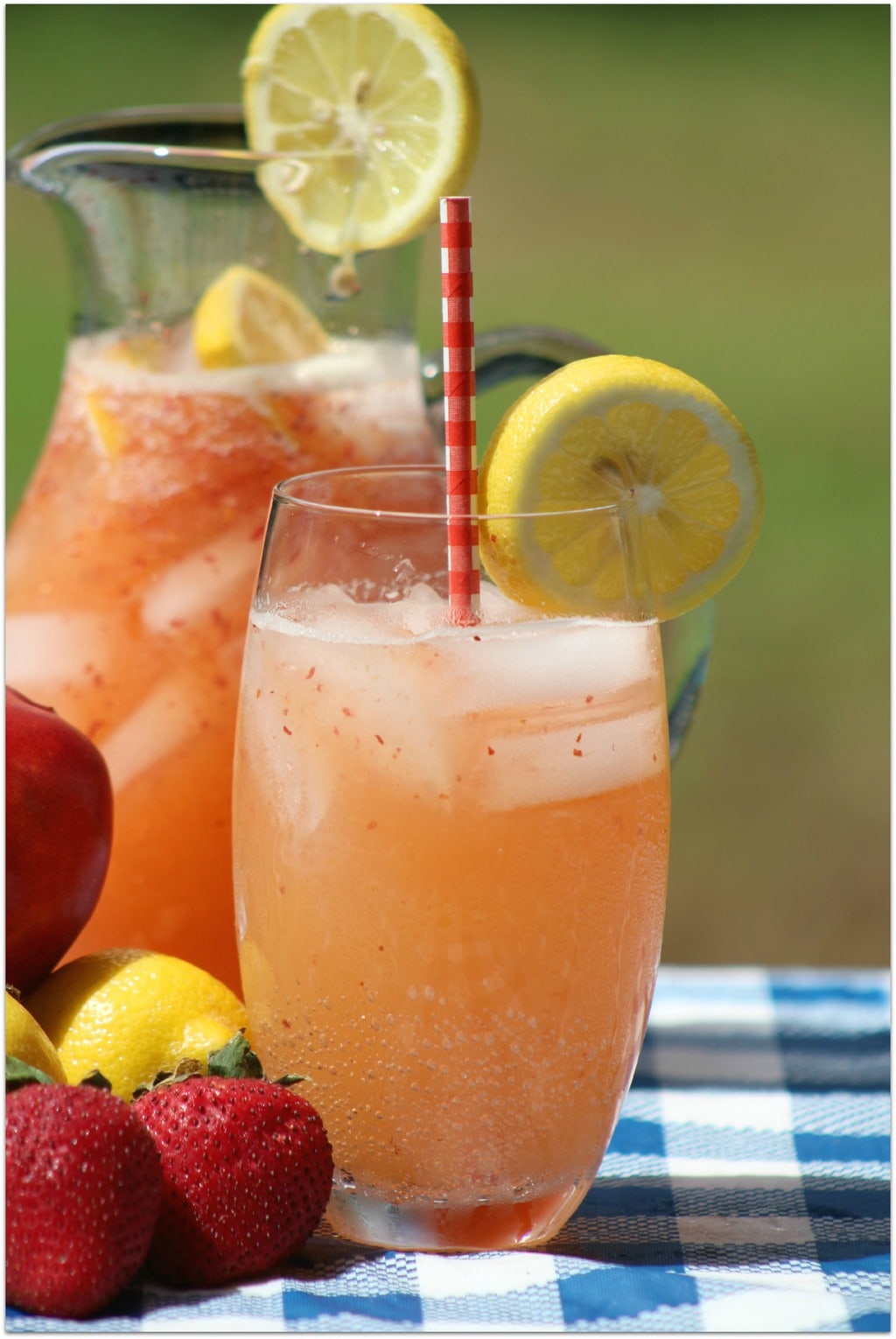 Strawberry Nectarine Lemonade
Ingredients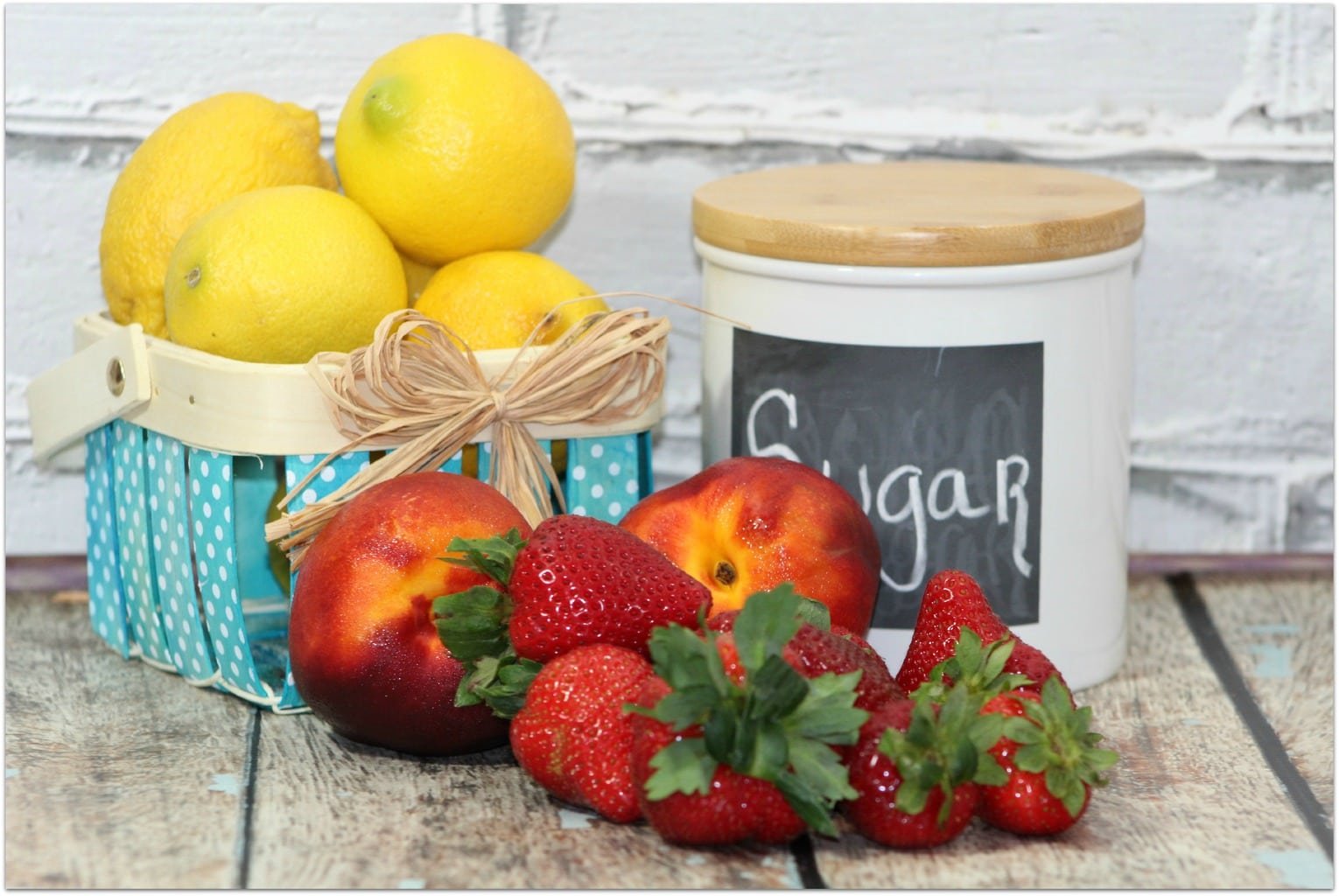 4 cups water
2 cups chopped Nectarines
1 cup of sliced and hulled Strawberries
¾ cup sugar
1 cup fresh lemon juice,  6 lemons
4 cups ice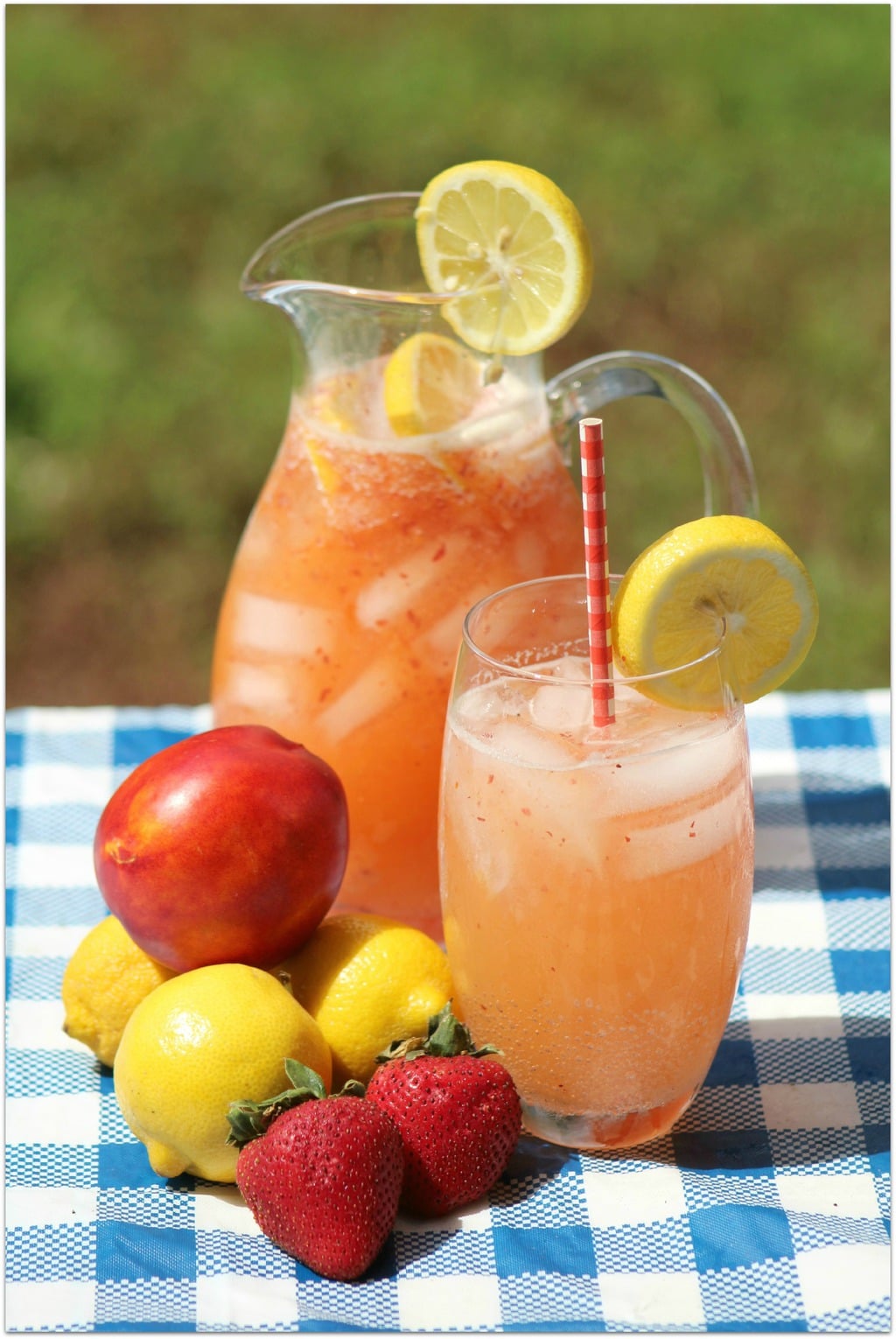 Directions
Combine the first water, Nectarines, Strawberry  and Sugar in a medium saucepan over medium-high heat.
Bring to a boil reduce heat to low, and simmer 3 minutes.
Place Nectarine / Strawberry  mixture in a blender; let stand for 20 minutes.
Remove center piece of blender lid
Allow steam to escape
Place a clean towel over opening in blender lid.
Blend until smooth.
Pour into a large bowl.
Refrigerate for at least 3 hours.
Add Nectarine / Strawberry mixture to pitcher
Stir in lemon juice.
Place ½ cup ice in each of 8 glasses.
Pour about ⅔ cup lemonade into each glass
What would you serve with a tall cool glass of Strawberry Nectarine Lemonade? How about these Strawberries and Cream Cupcakes? Rather serve something savory? Try these delicious Bruschetta Melts!