This may surprise you, but even though I travel a lot, I still print out my Mexico packing list before I head out on a trip to Mexico.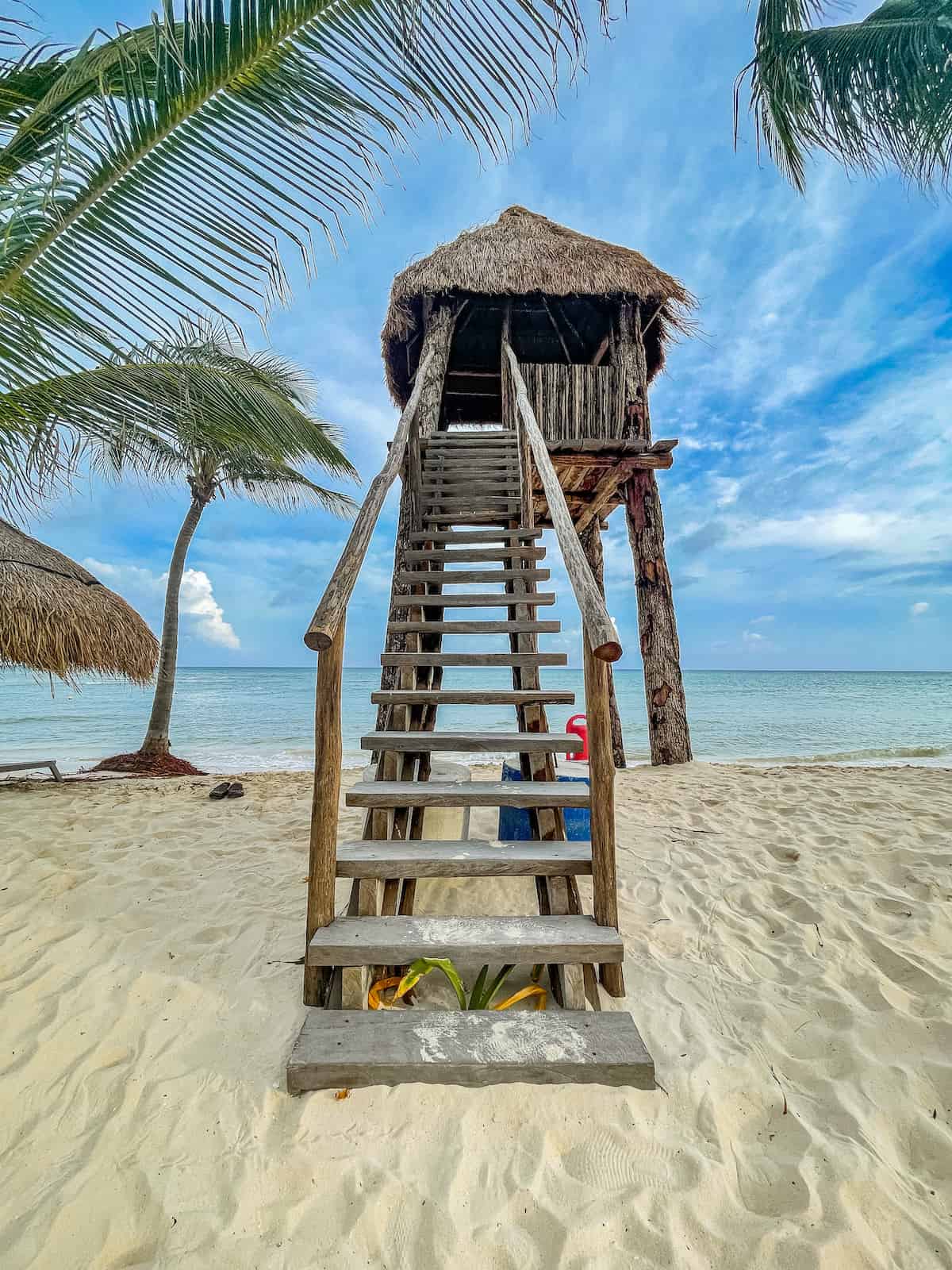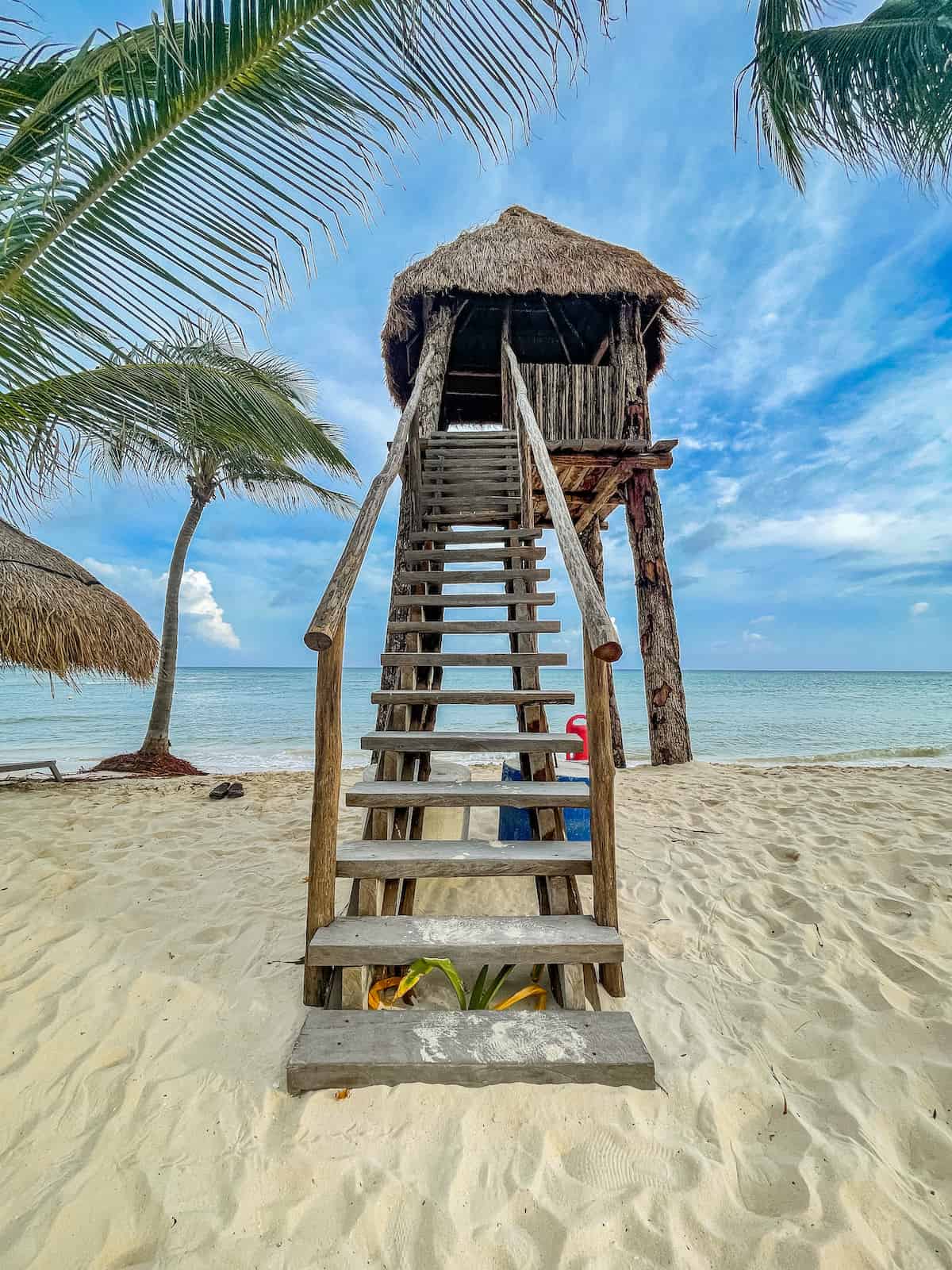 Whether you're heading to Puerto Vallarta, San Miguel de Allende, Cabo San Lucas, Secrets Moxche at Playa del Carmen, or Mexico City, this list of things you don't want to forget makes the vacation preparation much more manageable than just winging it.
And be sure to check out what not to wear when flying to make sure you're comfortable on your journey to Mexico.
Why You Need a List
When you're preparing to leave for a vacation, you have so many things on your mind. It's easy to get distracted or stressed when it comes to packing.
A packing list means I'm not staring at my closet and wondering what that thing was that I remembered while I was falling asleep the night before. Can you relate?
It also means that I'm not having a moment of panic about whether or not I brought my passport with me when I'm a few minutes out from the airport.
In short, having a vacation packing list reduces stress before your trip. No one wants to be stressed before vacation.
But even once you're on vacation, you'll still benefit from having used a packing list.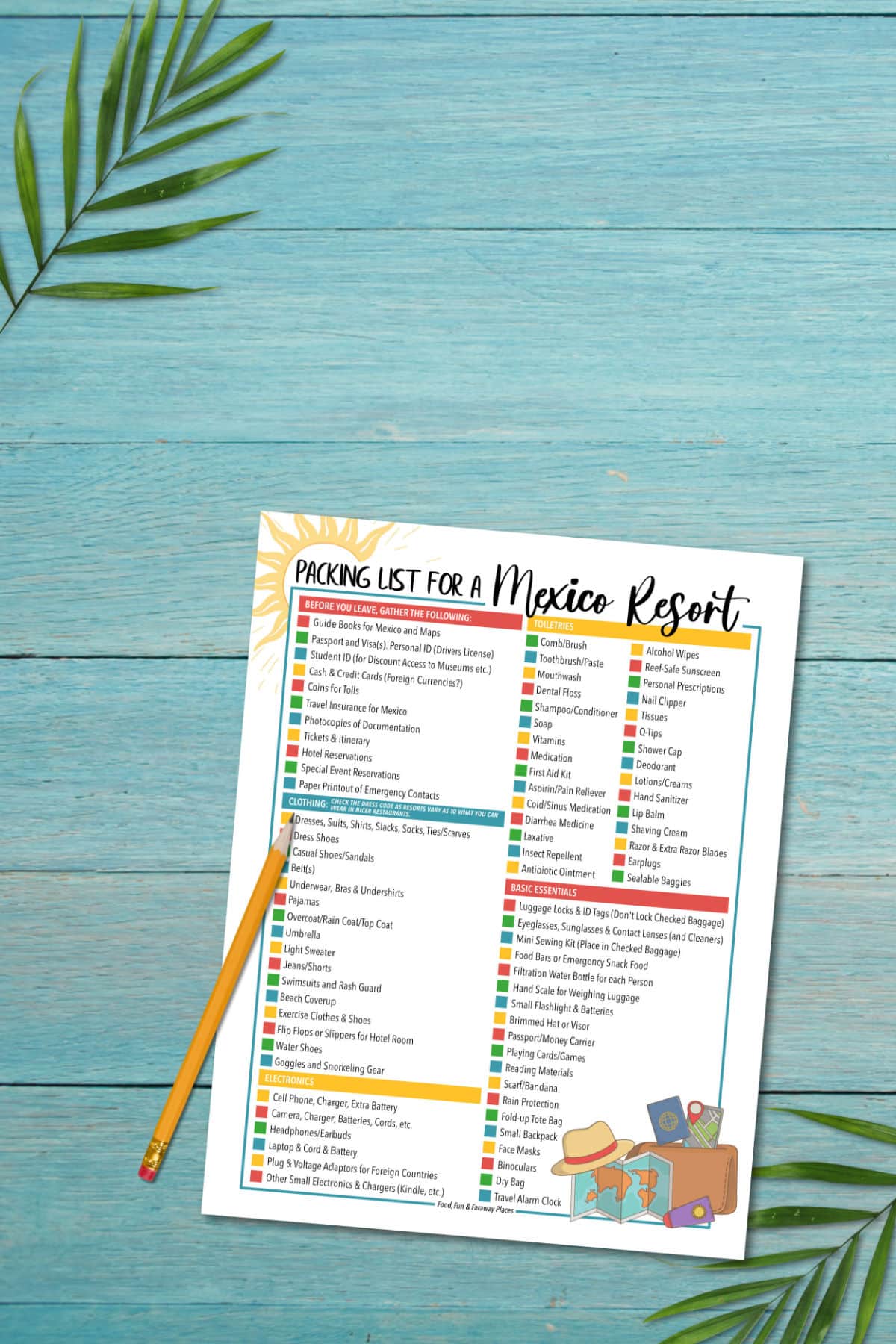 I use my list for getting ready. Black pants, red top, black shoes...done! It takes the pressure off to know what you're wearing.
It also helps you remember to pack the little things that would be easy to forget.
Those little things can add up if you have to buy them at the airport or hotel gift shops. You might not be able to find exactly what you need or want, too.
Where to Go?
Maybe you've just started thinking about where to go in Mexico. Below are four of my favorite areas.
Playa del Carmen
There is so much to do in Playa del Carmen. Beach? Check! Snorkel? Check! Zipline? Swim in a Cenote? Check! Check!
⭐ Recommended Upscale Hotel Secrets Moxché is an all inclusive resort. I stayed here for my 30th anniversary and it was one of my favorite resorts ever! Note: It is adults only!
⭐ Recommended Budget Hotel Wyndham Garden Playa Del Carmen I have not stayed here but the reviews are very good and the price is fantastic.
Riviera Maya
On the northeastern Yucatán peninsula, this is a beautiful part of the country where you can also visit Mayan ruins.
⭐ Recommended Upscale Hotel Hotel Xcaret Mexico All Fun All Inclusive. I have personally stayed here and it is a fabulous resort with the best Sunday brunch I've ever eaten!
⭐ Recommended Budget Hotel Hotel 12 BEES By Kavia I have not stayed here but the reviews are very good and the price is fantastic.
Mazatlán
An up and coming area in the state of Sinaloa along the Pacific, you will fall in love with this area. A world class aquarium just opened last year and there are so many things do do in Mazatlán.
⭐ Recommended Upscale Hotel Pueblo Bonito Mazatlán A gorgeous oceanfront beach resort, the sunsets here were spectacular and the food was amazing, as well.
⭐ Recommended Budget Hotel Park Inn by Radisson Mazatlán I have not stayed here but the reviews look good and the price is very affordable.
Loreto
Loreto is on the Baja Peninsula and a beautiful area for wildlife viewing such as whale watching and birding as well as snorkeling and kayaking.
⭐ Recommended Upscale Hotel Villa del Palmar Loreto Beach Resort This is a gorgeous resort that was listed as one of the top 100 resorts in the world. It also has an incredible golf course. We loved our stay there.
⭐ Recommended Budget Hotel Hotel Angra This property has really great reviews and the price is good.
What Will You Be Doing in Mexico?
This is a big consideration. You know you will be going to a tropical climate and warm weather, but will you be hanging on a beach resort in Loreto or visiting one of the many parks in Xcaret?
For the beach you'll need your bathing suit and a beach cover up, but for Xcaret you'll need closed toe shoes and shorts, depending on the activity you choose.
If you're planning to take in a round of golf, you'll need proper attire for the course.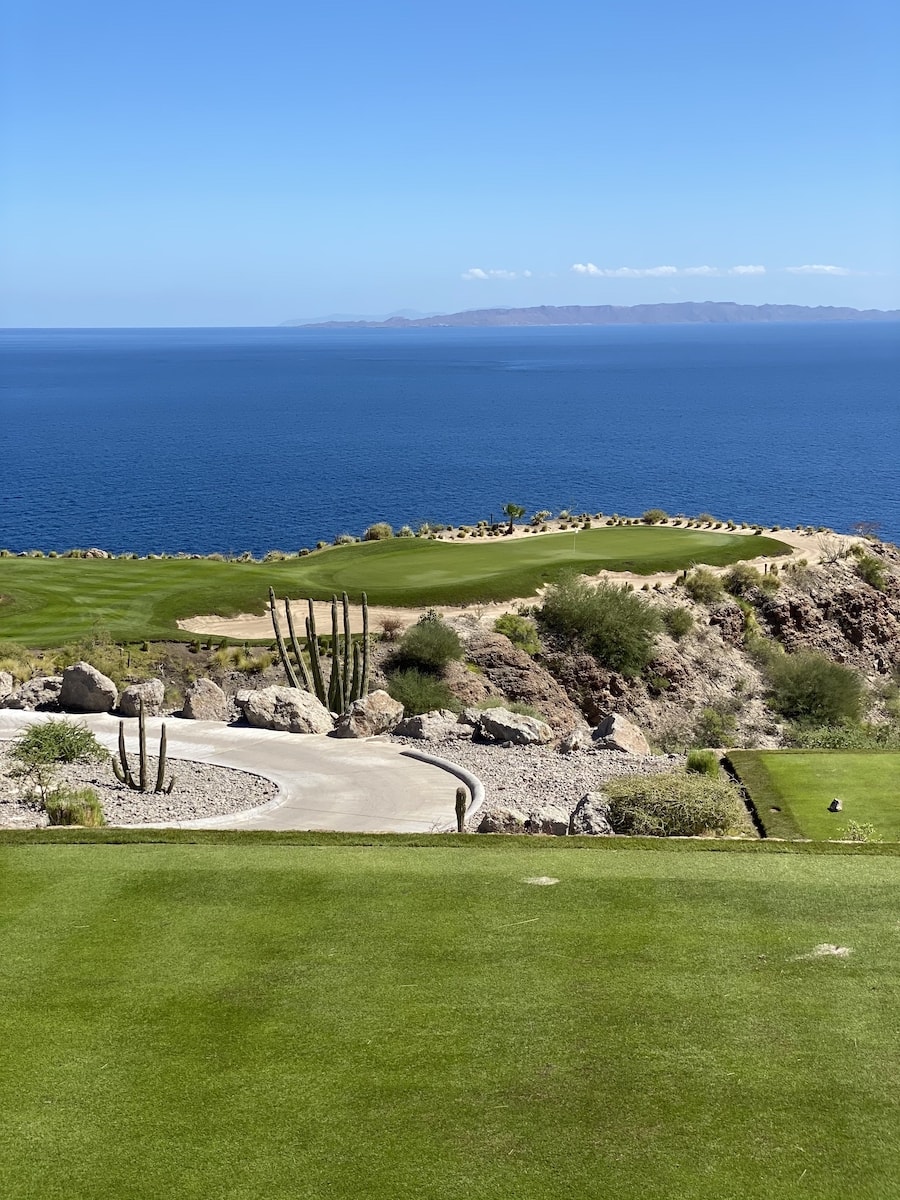 What needs to go on your list?
You're in luck because, after trial and error, I've come up with the ultimate packing list for your Mexican vacation.
Download this baby and print it out as much as you need. You're welcome!
What Goes on the Ultimate Packing List for Mexico?
When it comes to a packing list, there are several categories to consider.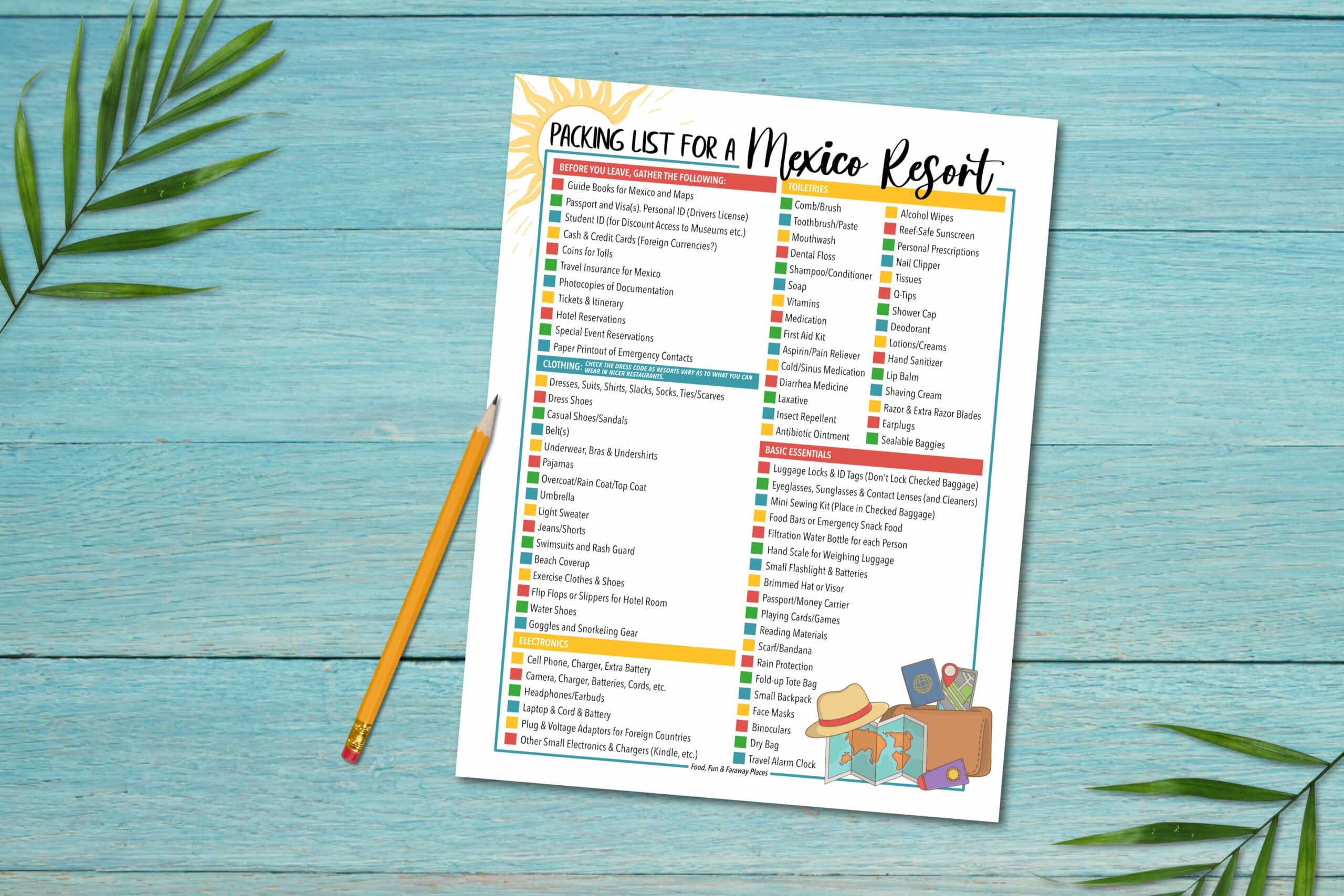 Travel essentials
First are the basic travel essentials. These are arguably the most important things that you'll want to check and re-check.
You could survive without packing a bathing suit, flip flops, or lip balm, but you can't travel internationally without your passport, credit cards, and cash.
It's always a good idea to bring copies of your travel documents, reservations, and emergency contact information as well.
Don't forget the travel insurance claim number, just in case!
Clothing
Where and when you are going, and what you plan to do, will help determine what goes on this list.
You're not going to need the heavy coat and snow boots for a summer trip to Mexico!
One of my favorite things to do in Mazatlan Mexico is hike up to Cerro Crestón, but you will need sturdy shoes, a water bottle, and sunscreen all year long for that activity.
But knowing what clothing to pack goes beyond just the weather.
Different resorts may have a dress code for some of their nicer restaurants.
If you plan to go for a fancy meal, check to make sure you have the right clothes to get in the door.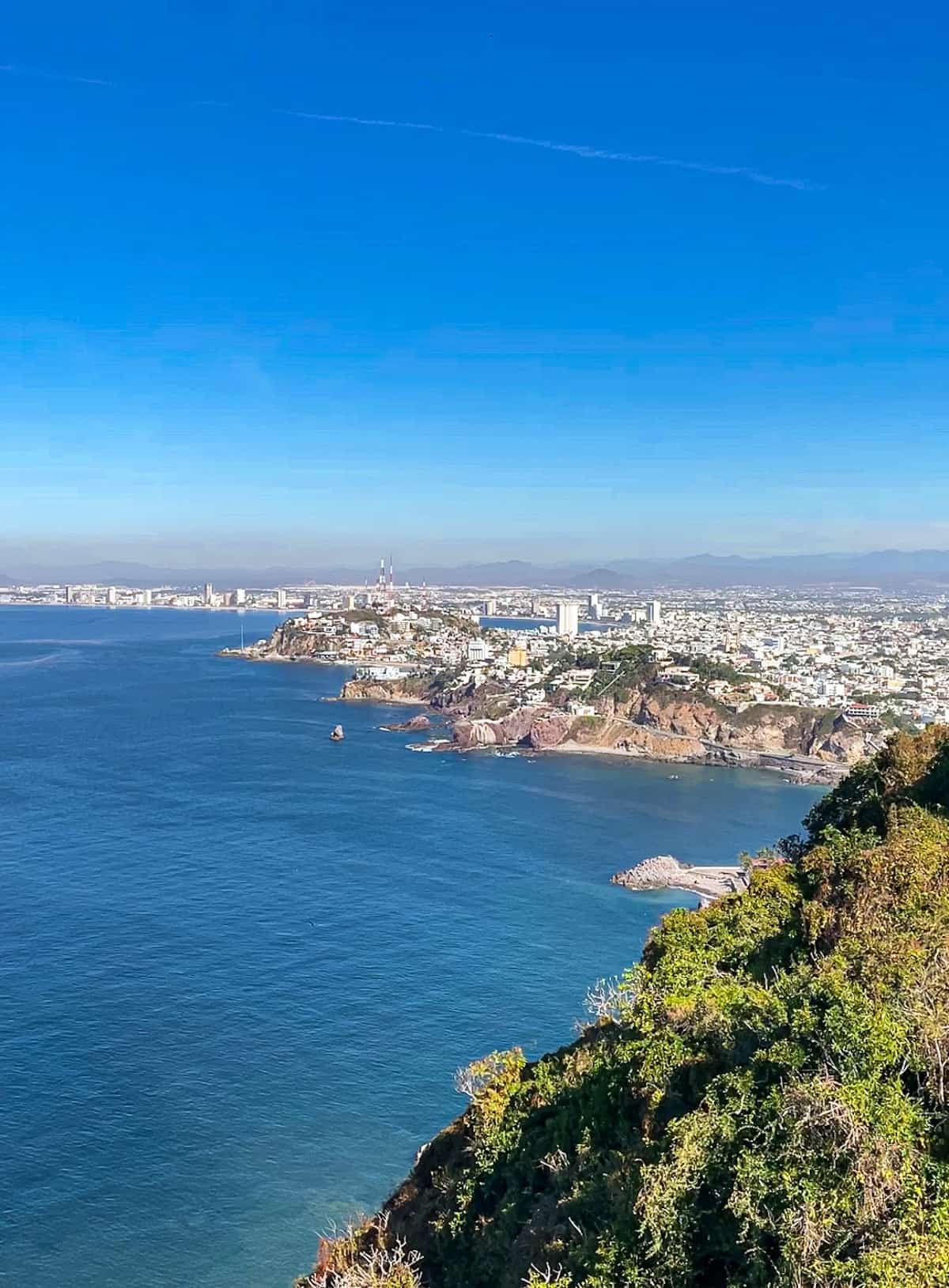 Electronics
We live in the digital age, so electronics are a must.
Whether you're bringing an eReader or a laptop, or a camera (and of course your cell phone!), you'll want to make sure you have all the necessary cords.
Don't forget voltage converters for some countries. By the way, plug converters are not voltage converters. Do you know the difference?
Some products we use (like Apple products) usually work fine with just a plug converter.
However, you curling iron or flat iron could knock out power or even cause a fire if you try to use it with different voltage.
If you use a either hair device, it's best get one that dual voltage, like this flat iron that can also be used as a curling iron.
If you're bringing a camera other than your phone, make sure to toss in an extra memory card, too.
Toiletries
Even though you can usually find toiletries at any resort or the airport, you'll pay more and they won't necessarily have the brand or kind that you like.
When in doubt, pack plenty of "just in case" items. The last thing you want is trying to find medicine if you or your family comes down with something on vacation.
But the good news is that if you truly forget something, your hotel concierge can probably help you find something that will work well enough for your needs.
Other Essential Items
This is where a lot of items that would be easy to forget end up.
Things like a filtration water bottle is a very good idea for a trip to Mexico. I stayed at a very high end resort and got pretty sick from the water. You just never know, so better safe than ruining a day or two of your vacation!
Rain protection is another important item to take, but you don't want to be loaded down with a heavy rain jacket. This poncho folds up small and is reusable.
A dry bag, beach bag, or small backpack for day outings may not be absolutely required, but bringing these items will make your trip less stressful.
As you start putting together items for your trip, keep in mind the weather at your destination. Are you going in the rainy season or the dry season?
Making a summer trip or vacationing in the winter months? That may determine if you need to bring extra bug spray, mosquito repellant bracelets, or a light jacket for chilly evenings.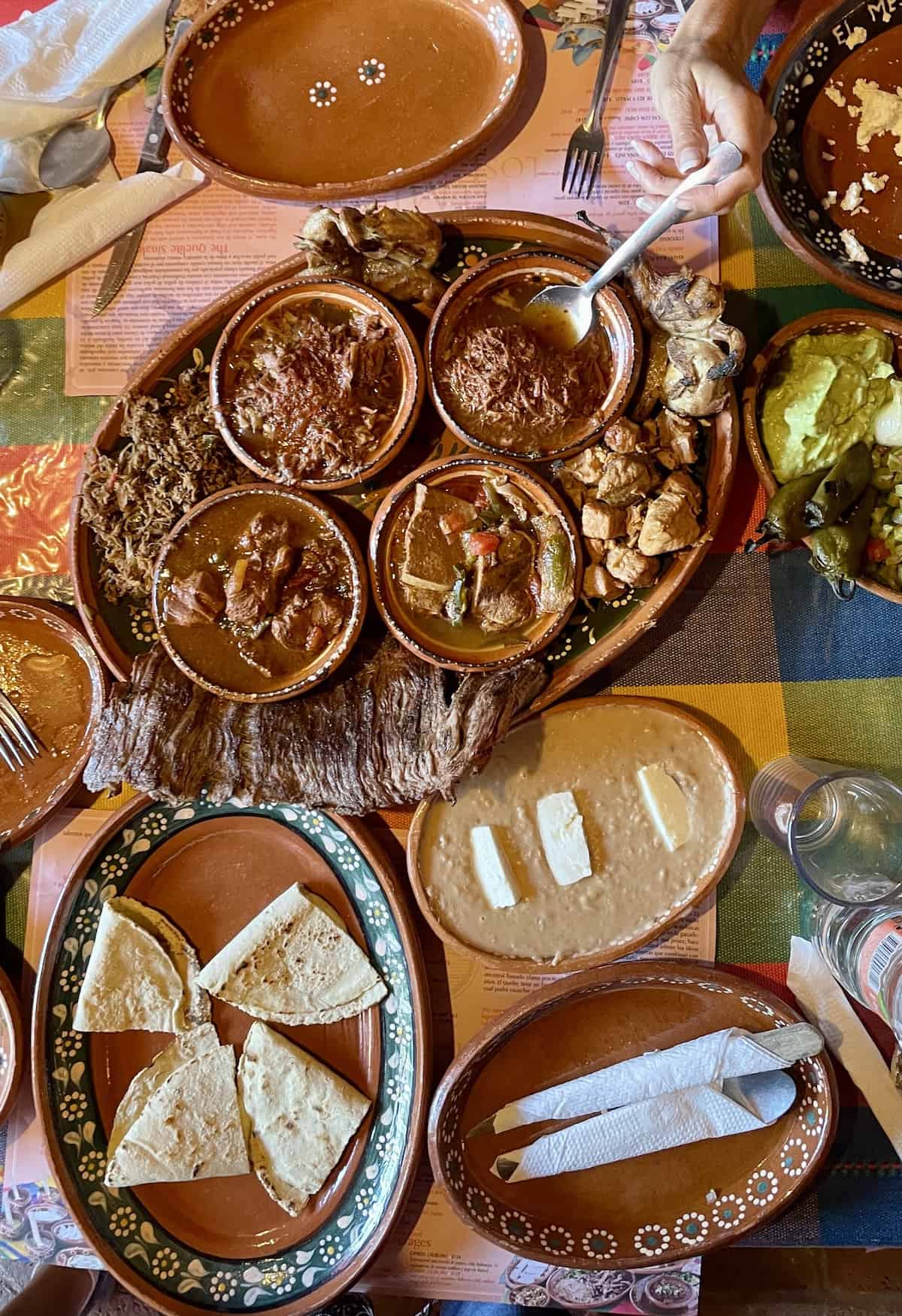 Frequently Asked Questions
How do I not overpack for Mexico?
A packing guide can help tremendously to make sure you don't overpack. But you'll also want to coordinate with your travel partners. Only bring duplicates of items when it makes sense. Also, for the items that you're bringing "just in case", go with smaller travel sizes when possible. You don't need the jumbo bottle of 500 Ibuprofen tablets when a small travel bottle of 20 will likely be more than enough.
Do pills have to be in their original bottles when flying to Mexico?
Speaking of pills, the CDC recommends that pills should be in their original, labeled containers.

They also suggest making sure that those labels include your name, your doctor's name, the name of the medicine, and the dosage.
Keep these in your day pack or travel backpack that is with you all the time, and never in checked baggage in case you need it on the plane.
Can I pack snacks in my checked luggage for Mexico?
Yes! While you can't bring foods that are liquids or gels in your carry-on, you can bring them in your checked baggage.

Simple things like granola bars, candy, or crackers can be packed in either your carry-on or checked baggage.

Some items, like fresh fruits and vegetables and some meats, may be restricted, so check with the National Health Services of Mexico's website for an up-to-date list of what items are prohibited. 

Also, be realistic about how much you need in the way of snacks. If you're staying at all-inclusive resorts, there will be plenty of things to snack on without bringing stuff from home.
Top Packing Tips for Mexico
Go through the checklist while you have enough time to buy or order anything that you don't have.
This is especially true if you're packing clothing for kids who can outgrow everything in their closet in seconds, but it also goes for adults.
Make sure your clothing fits, your sunscreen isn't expired, and you know where you put that international voltage adaptor plug.
Make sure to know your airline's luggage restrictions. Some international flights may have different weight restrictions for luggage than domestic flights.
What might work as a carry-on for one airline may not work for another. And make sure you have your luggage tags on your bags!
Check what the rules are before you start packing to make sure your luggage can travel hassle-free from home to your Mexico vacation and back.
Packing cubes are a lifesaver! It may sound a bit odd to pack a bag that goes in your bag, but packing cubes are fantastic for helping to keep your suitcase organized.
Whether you pack a cube for a day or two for everyone or give each person their own packing cubes with different colors for each person, it's helpful to keep everything neat in the suitcase.
Somehow, they seem to give you so much room compared to not using them. And best of all, when you open up the suitcase in the hotel room, you won't have small items spilling out all over the floor.
Take your cubes out and put them in the drawers. Done and on to fun!
Printable List
Go ahead and click on this list and print as many as you need. You can choose to print in color or black and white.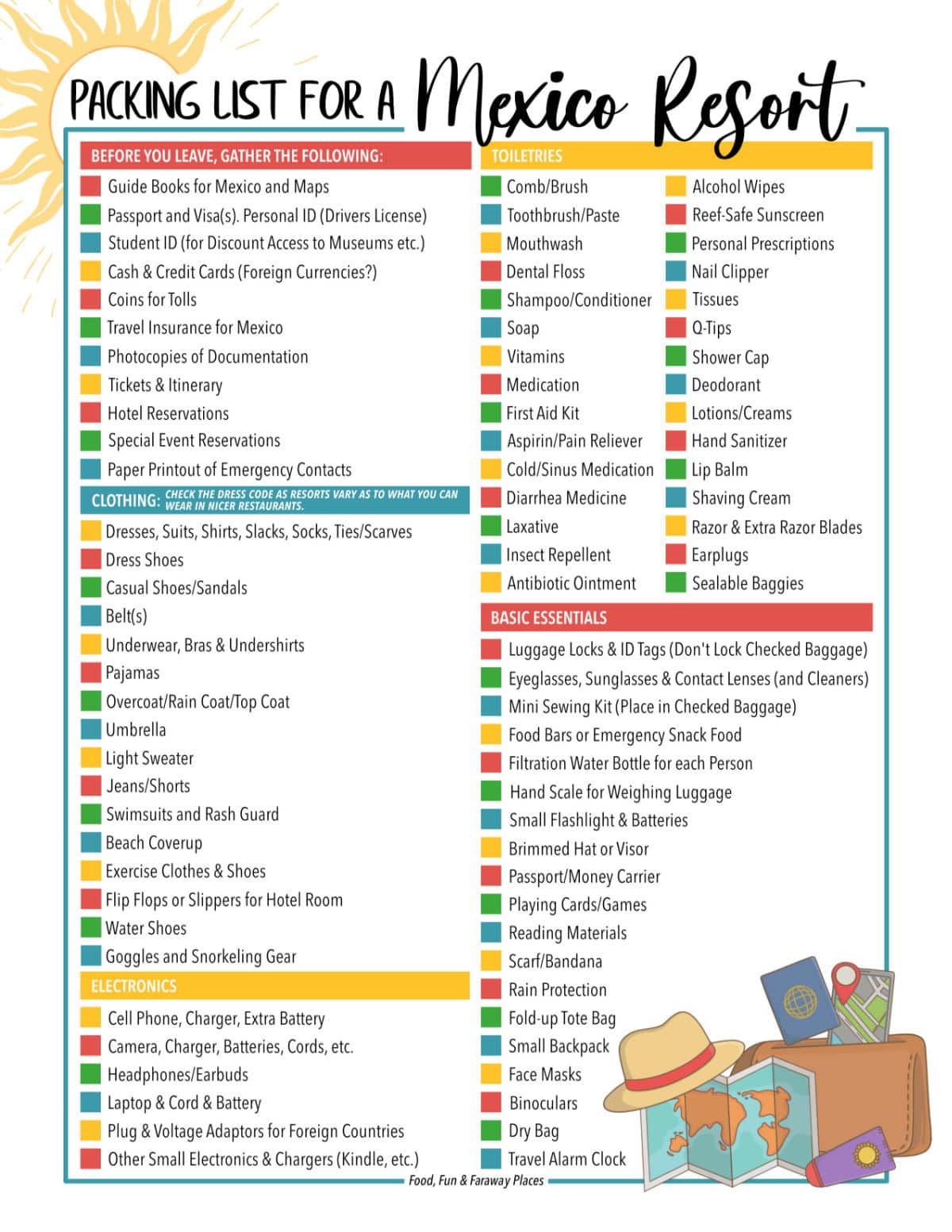 Mexico Vacation Ideas
Like our content? Follow us on Pinterest!