For many people, a real vacation means that everything is taken care of by someone else. That's why an all-inclusive resort like Secrets Moxché Playa del Carmen is such a great experience.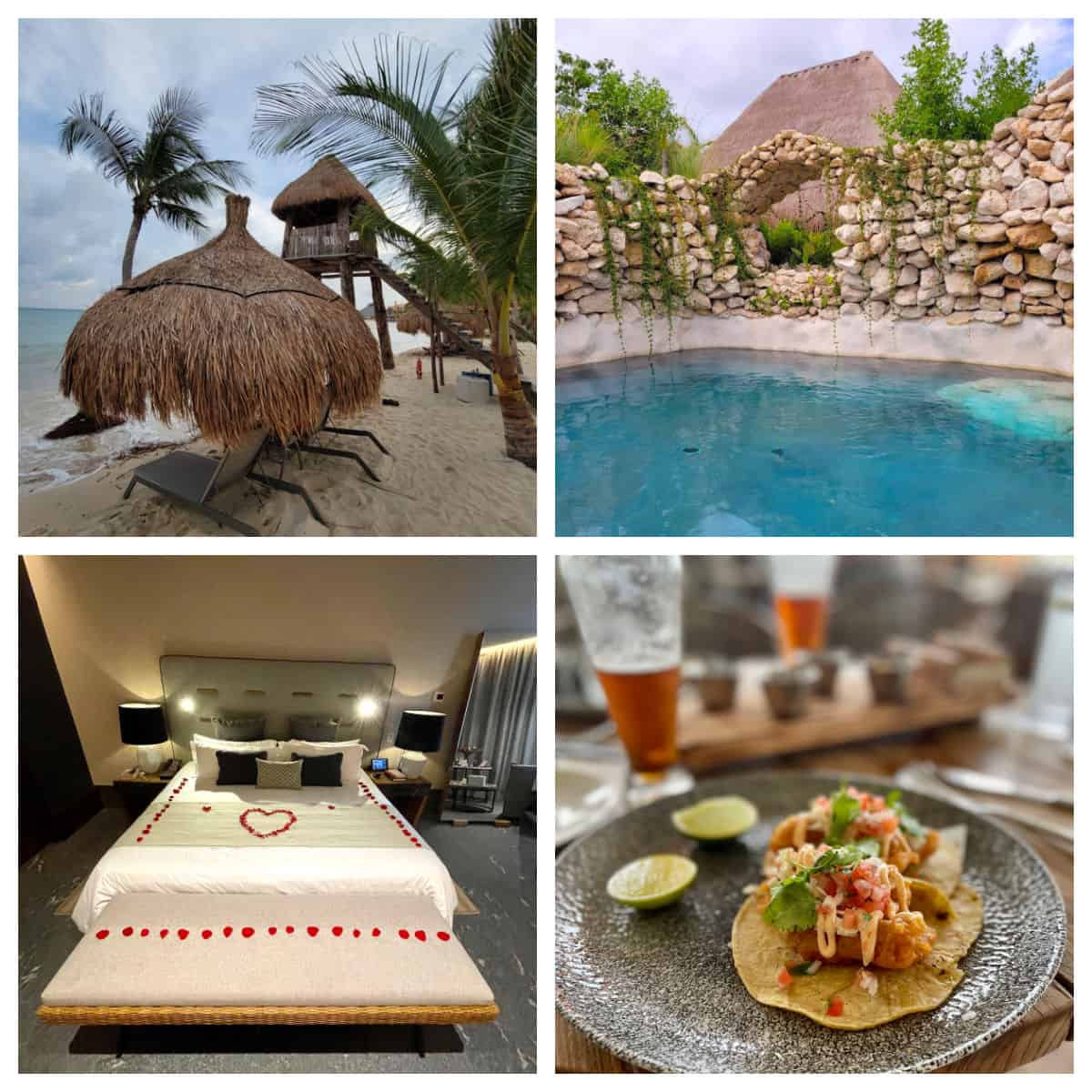 From exciting sights to amazing food and drinks along with an incredible location for soaking up the sun, there are so many things to do at Secrets Moxche Playa del Carmen.
This is the perfect choice for your next adults-only getaway. Be sure to print your free Mexico packing list before you go. Print as many as you need so everyone can get started on their planning.
Where Is Playa Del Carmen?
Playa del Carmen is located on the Gulf of Mexico on the Yucatan peninsula in Mexico. It's a town situated in the popular vacation destination of the Riviera Maya.
The closest airport is the Cancun International Airport, which is about 45 minutes north. Transportation between the airport and the resort area is easy to book.
What makes Playa del Carmen so special is that it is located along some of the most beautiful beaches in all of Mexico. Its sparkling turquoise waters and shimmering white sand beaches are incredibly popular with tourists from around the world.
Just off the shore, there are coral reefs teeming with beautiful fish. On land, there are many options for shopping, dining, and entertainment. There are also a variety of historical sites and heritage tours.
In short, with its amazing weather and incredible location, Playa del Carmen is a wonderful destination that is convenient but still provides a true getaway experience.
Why We Love Secrets Moxché Playa del Carmen
When you want to enjoy every minute of your vacation time, getting there isn't always fun. Thankfully Secrets Moxché Playa del Carmen is a quick flight from Florida and easy from most other cities.
You can't beat the all inclusive Secrets Moxché Playa del Carmen for convenience once you arrive on site, as well. Its inclusive experience provides activities, food options, and top-shelf drinks in its own world of luxury.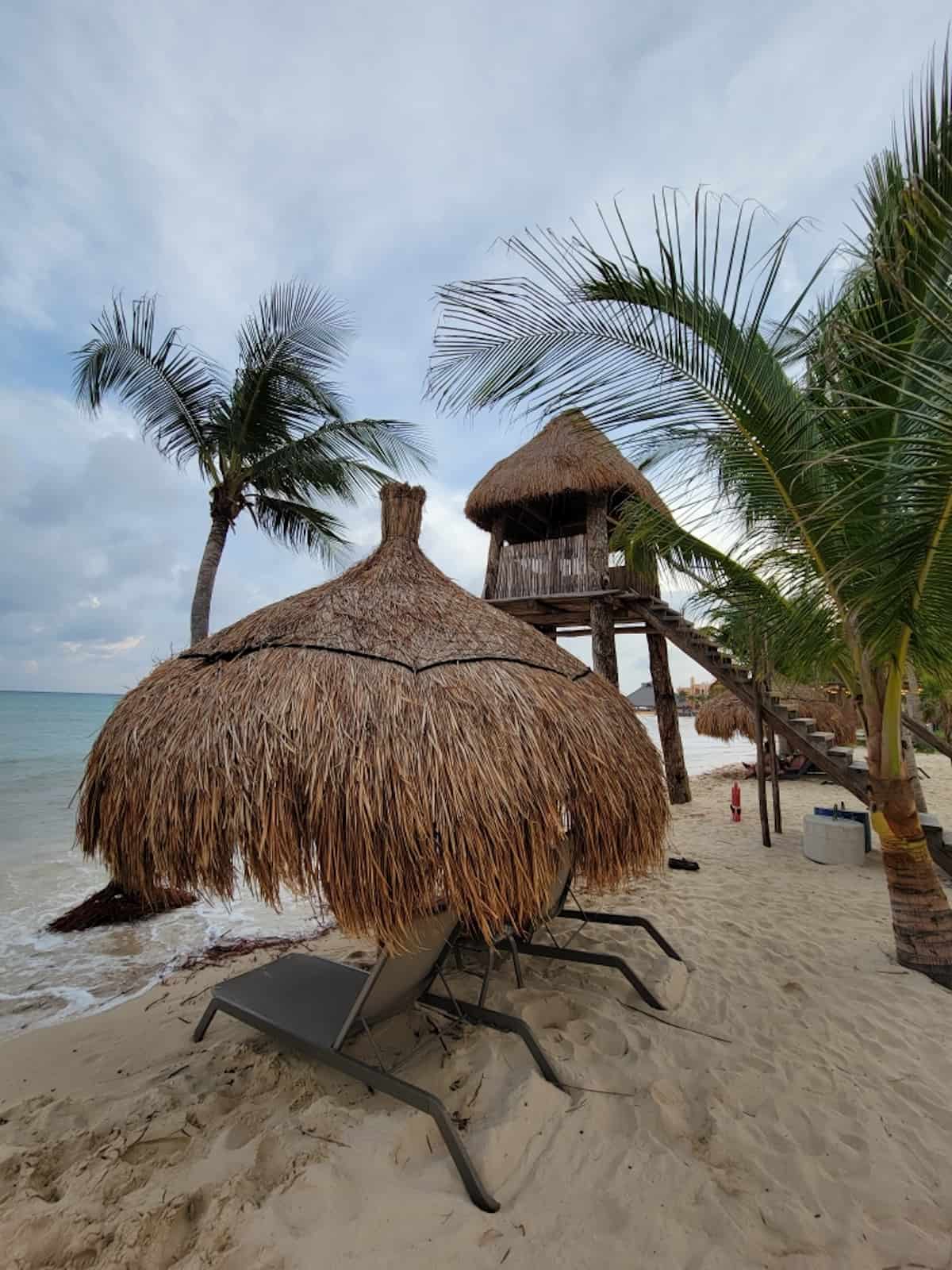 There is something nice about not having to constantly pull out a credit card for every little thing. With so many luxurious amenities, you can spend your entire vacation without having to pay extra for anything.
Secrets Moxché Playa del Carmen is located on a pristine strip of white sandy beach. There's a reason why this tropical oasis in the heart of the Riviera Maya on Mexico's Yucatan Peninsula is a very sought-after location.
Accommodations
With a total of 485 luxury suites, all rooms are upscale. Our room was a Junior Suite with an ocean view. On our patio we had a small sofa and a soaking tub.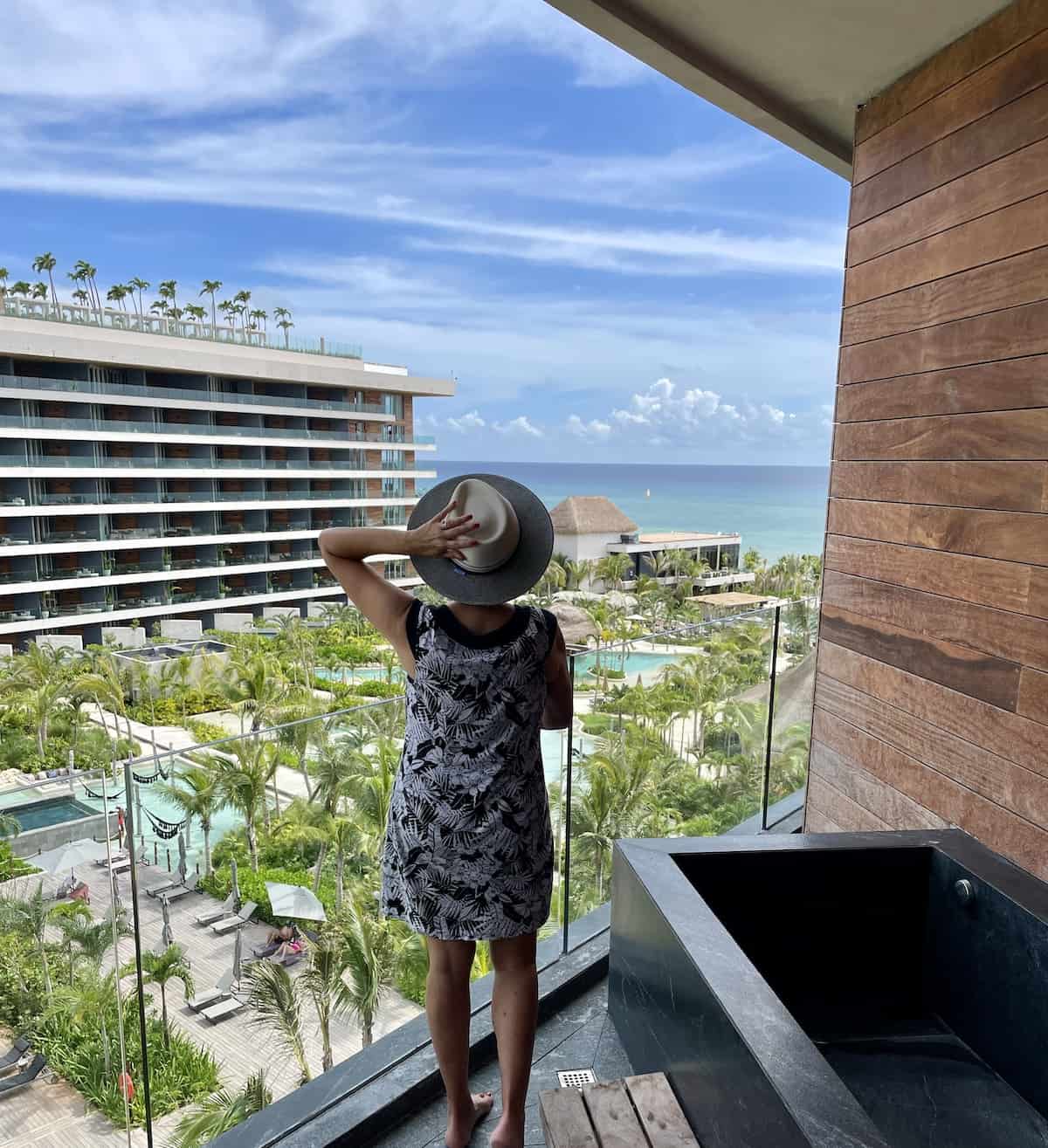 Our king bed was heavenly, with soft pillows and luxurious linens. On our anniversary, they lined the path to the bed with rose petals and decorated the bed.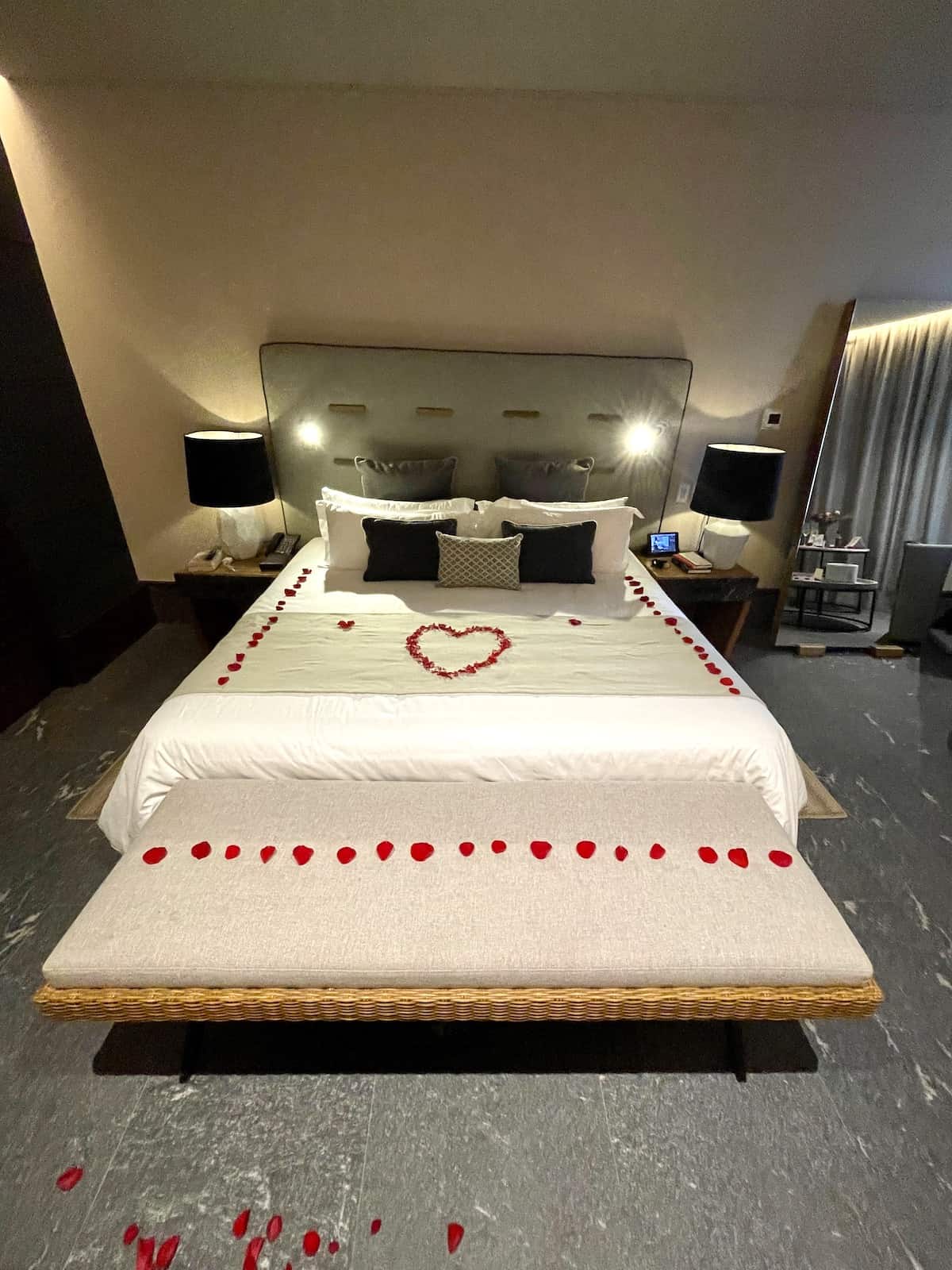 We loved the soft robe and slippers, too.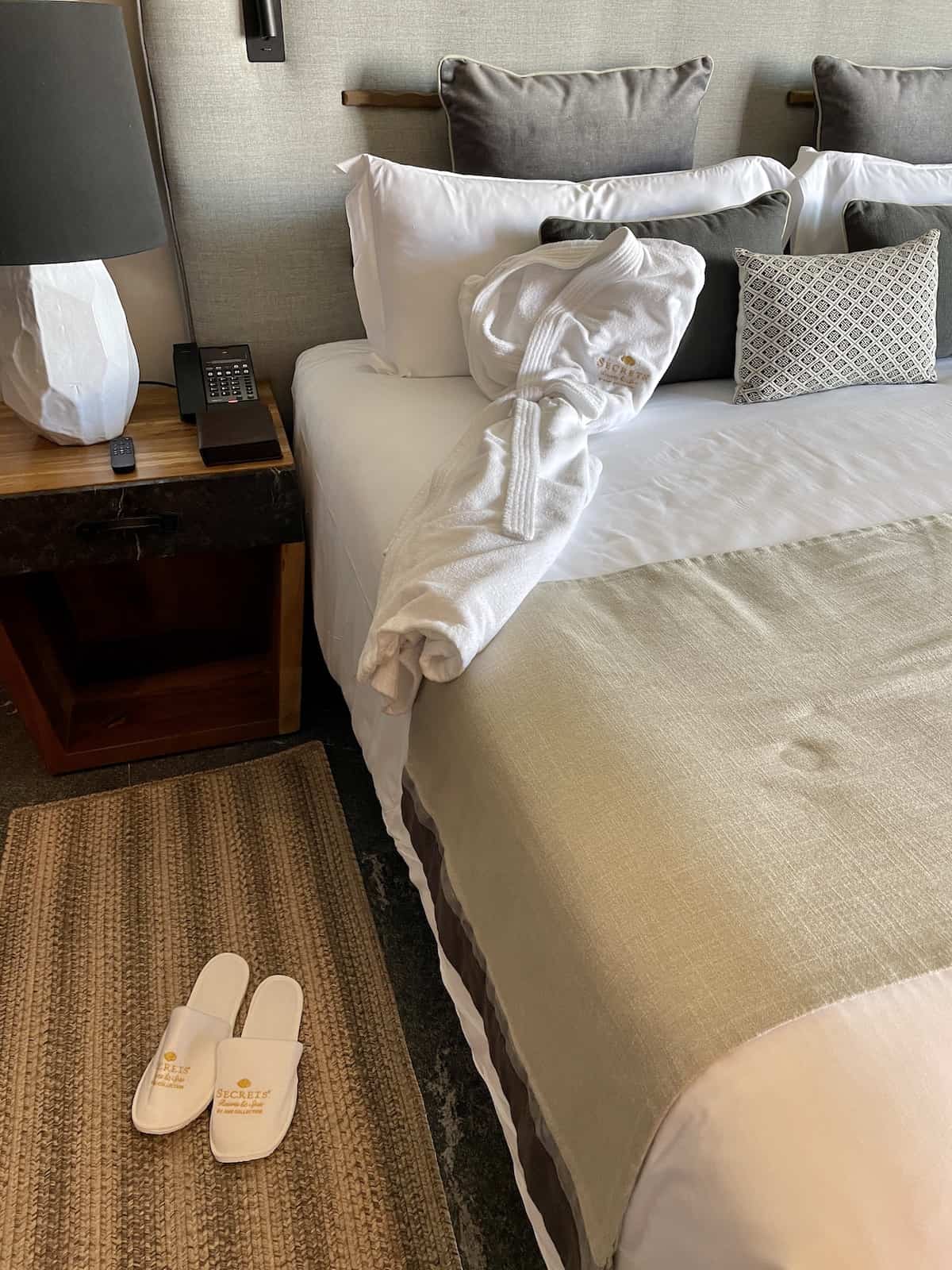 The bathroom featured upscale toiletries, and provided so much that we would typically have to bring with us, like toothpaste, razors, hand sanitizer, and even sunscreen.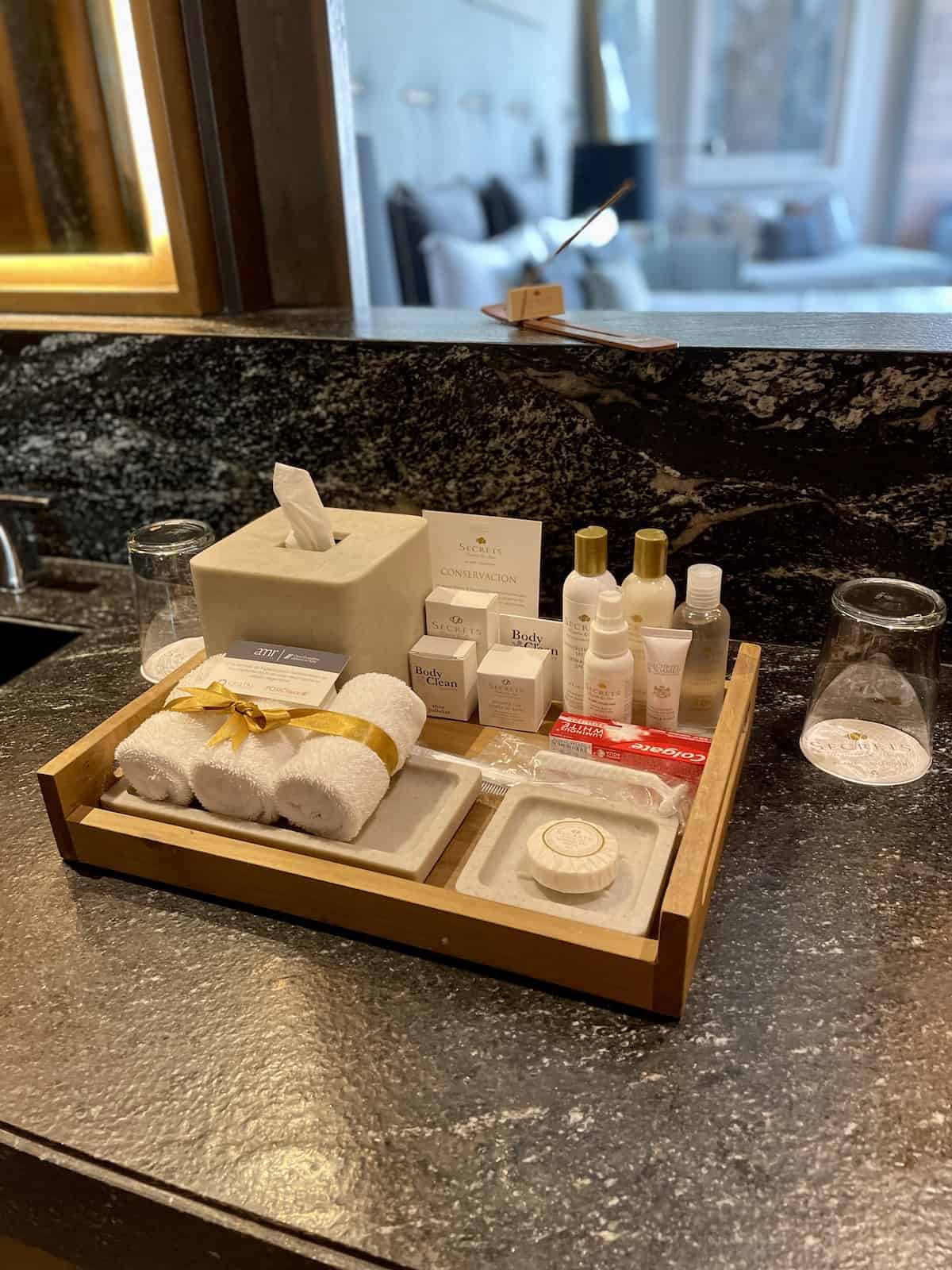 The shower was huge, even big enough for two. Secrets is all about romance!
There's even an in-room mini-bar that's replenished every day. When you get hungry, you'll find a wide selection of gourmet restaurants.
In fact, you'll find 11 on-site restaurants featuring cuisine from all over the world. Along with amazing local flavors, there's a culinary experience for everyone.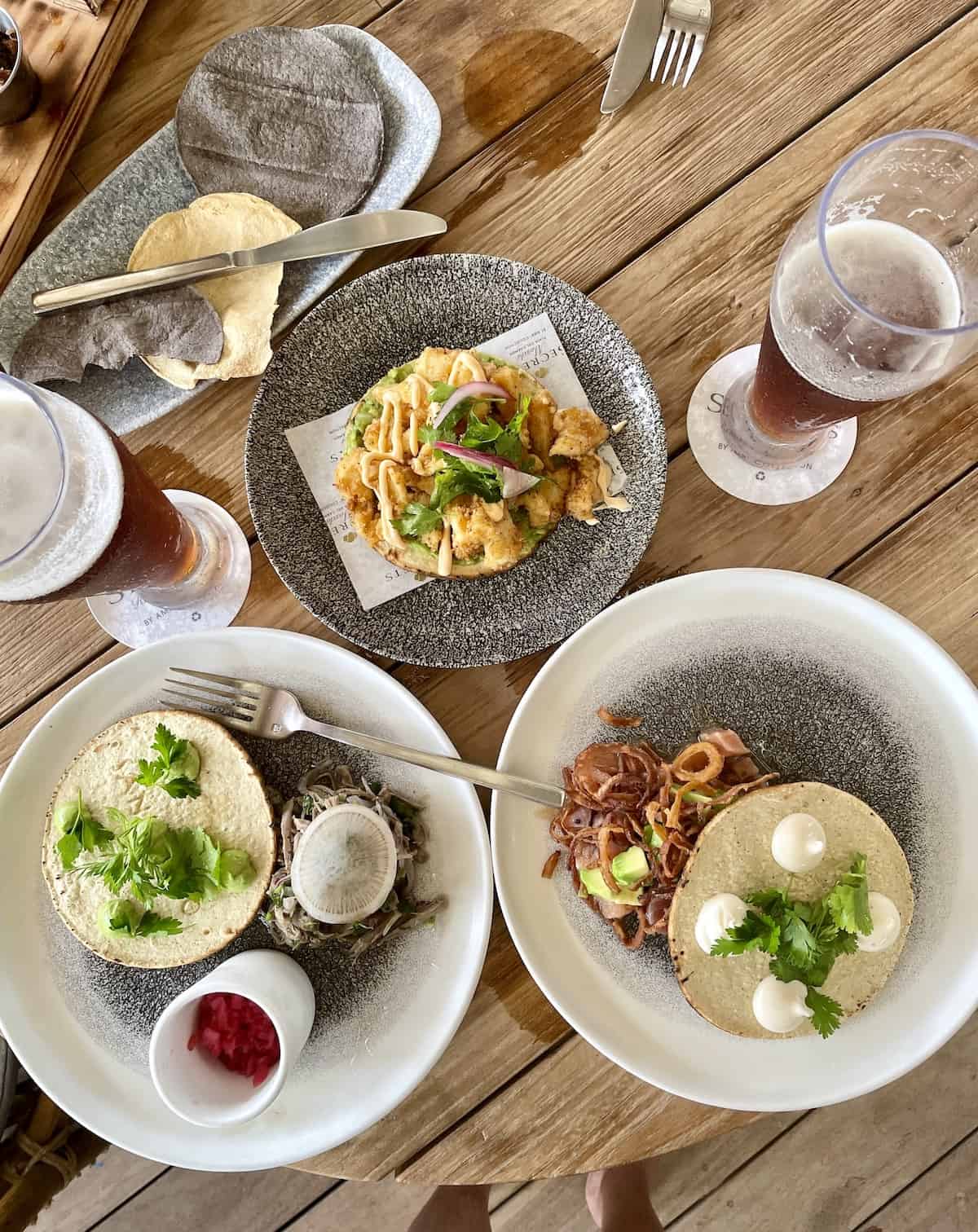 And speaking of something for everyone, no matter how you like to have tropical fun, you'll be able to find it at Secrets Moxché. The resort offers active sports or relaxing hideaways.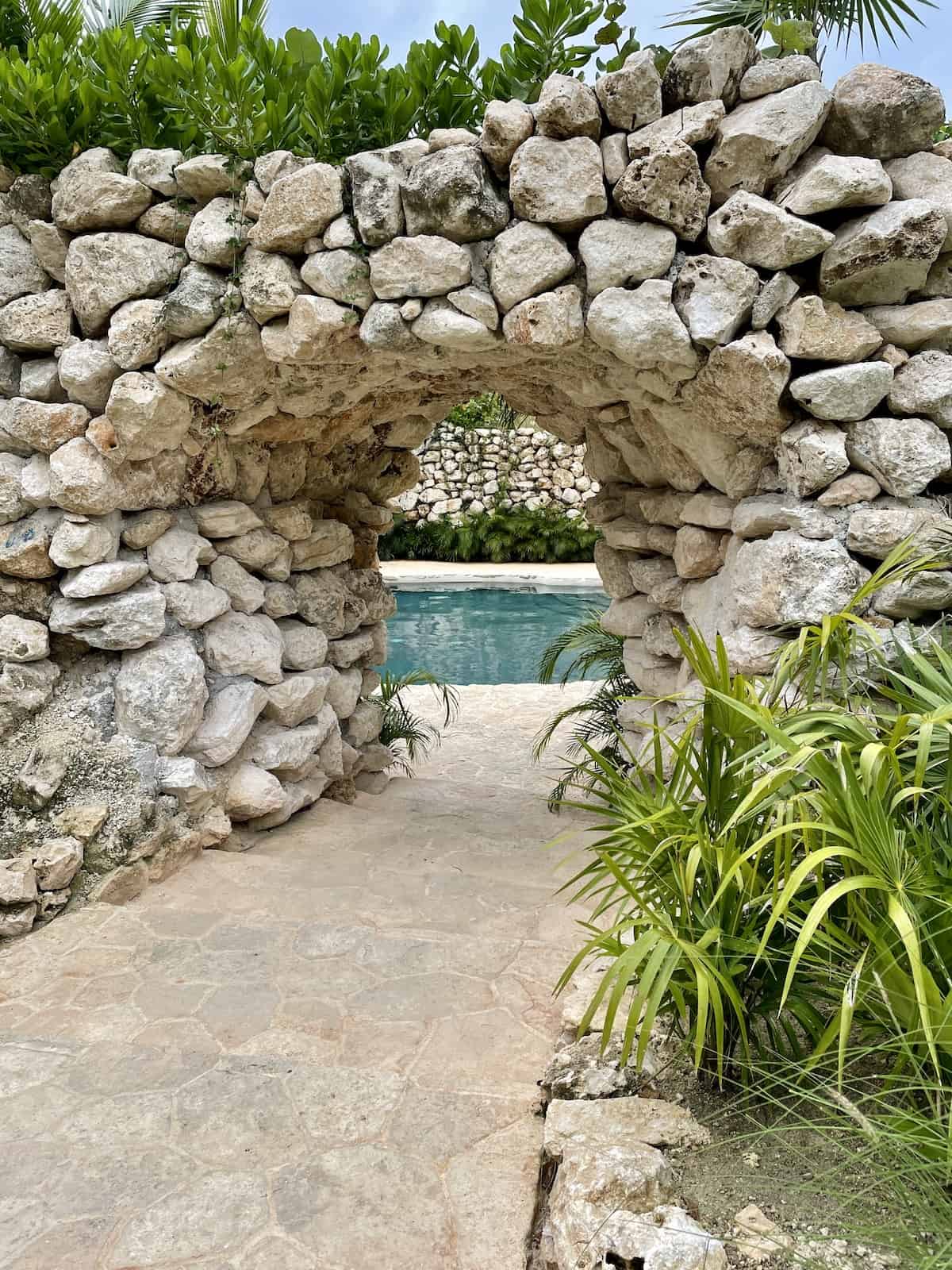 If you do want to explore outside of the resort, there are plenty of options for that, as well.
Things to Do at Secrets Moxché Playa del Carmen
With so many things to try, it can be hard to narrow it down. Here are some of the ways that you can spend your vacation time at Secrets Moxché.
Enjoy the Beach
If you don't do anything else, you must visit the beach! Whether you're looking to soak up some sun or prefer a romantic walk on the beach, the beach at Secrets Moxché is stunning.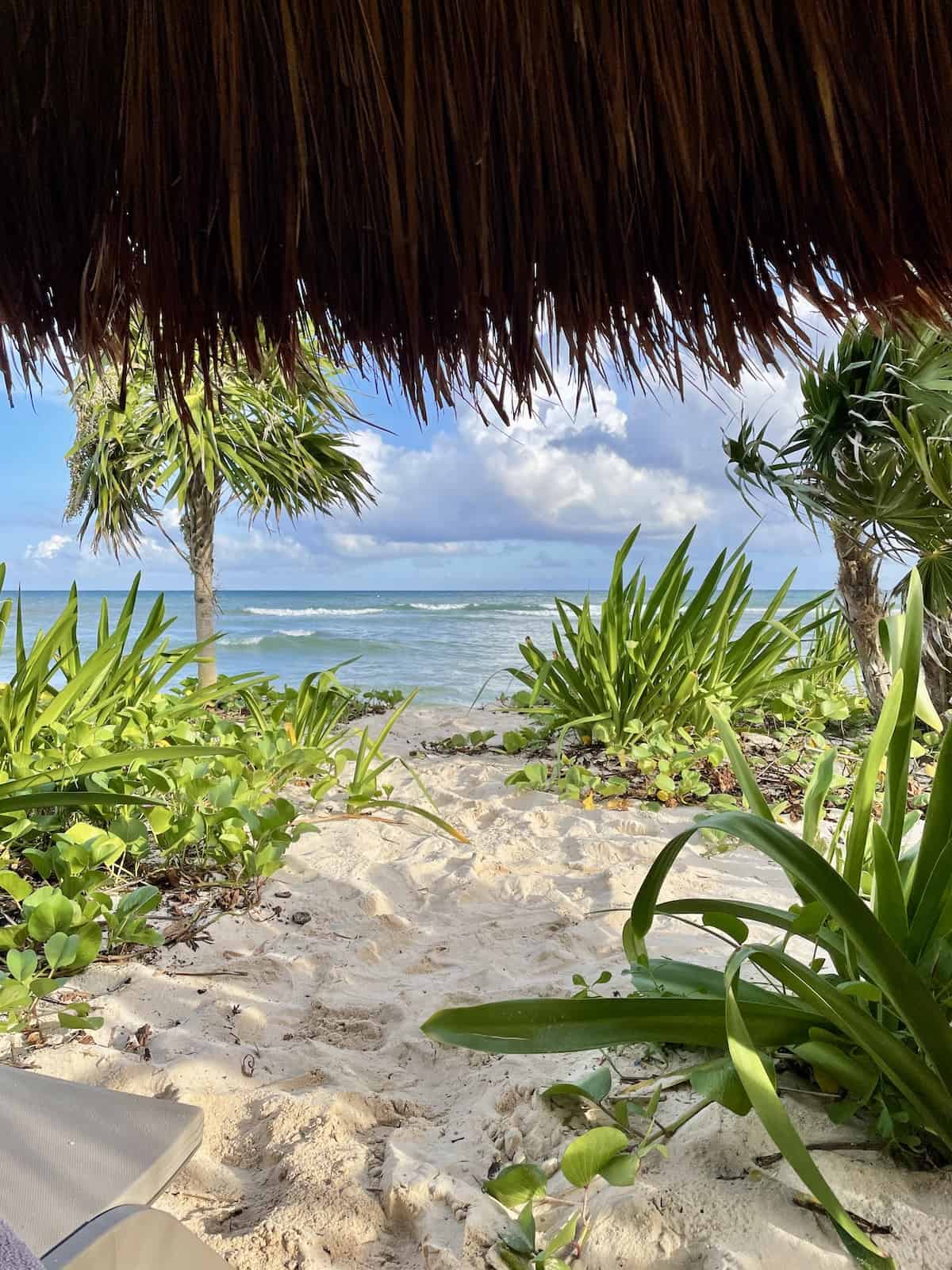 Eat All the Tacos
We loved getting small bites at Seasoul restaurant. The tacos were absolutely amazing!
Our favorites were the fish, soft crab, brisket, and shrimp. When you're getting such fresh seafood, you know it's going to be good.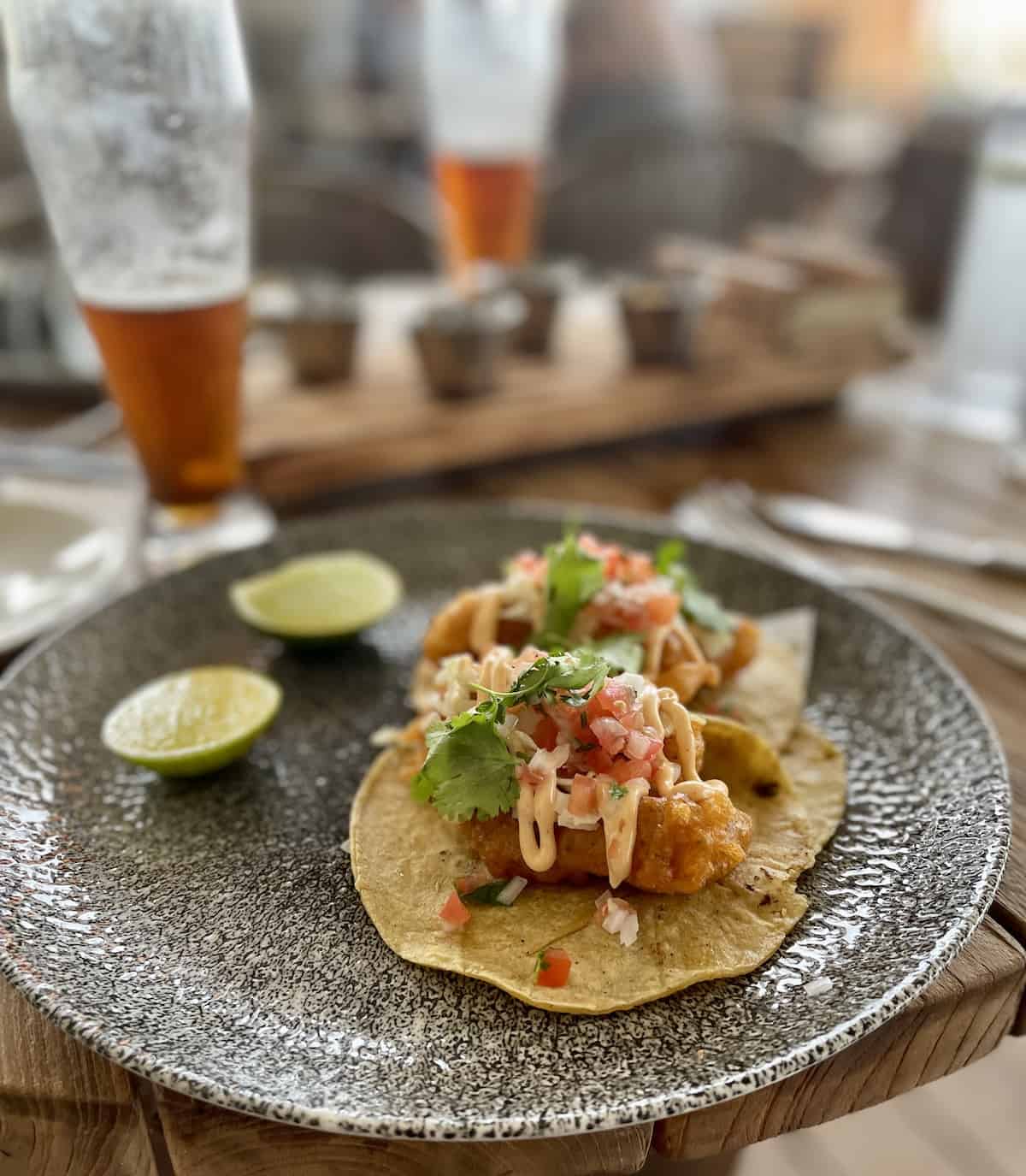 I think the food in this region of the world is amazing. Check out this Yucatan food guide for more amazing places to eat.
Go Swimming in 7 Different Pools
There are seven different pools, each with its own vibe. From relaxing to energetic, you'll want to make time to try them all. The pools are a major draw since they're all heated.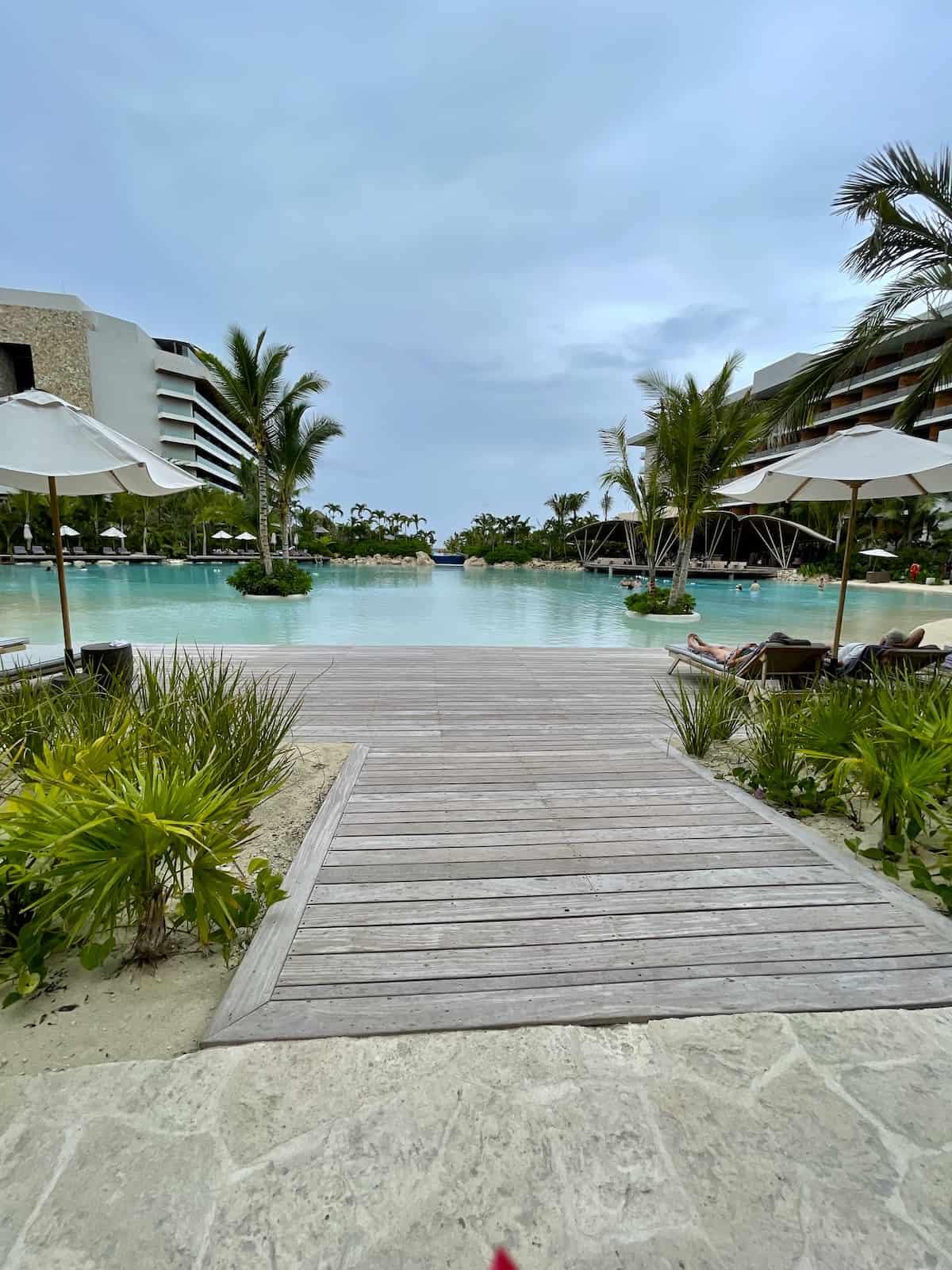 Chill out in a Cenote
Take some time out in one of the three man-made cenotes, something that feels distinctly Yucatan. It's basically a natural well that is hidden away inside a cave with an exposed ceiling.
The cenotes at Secrets Moxché offer a secluded hideaway - you'll just feel your stress melt away!
Eat Your Way Around the World
From local Mexico cuisine at Dos Almas to absolutely incredible French food at Bisou to fabulous Italian dishes at Allora to Southeast Asian deliciousness at Bamboo, the food is just mouthwatering everywhere!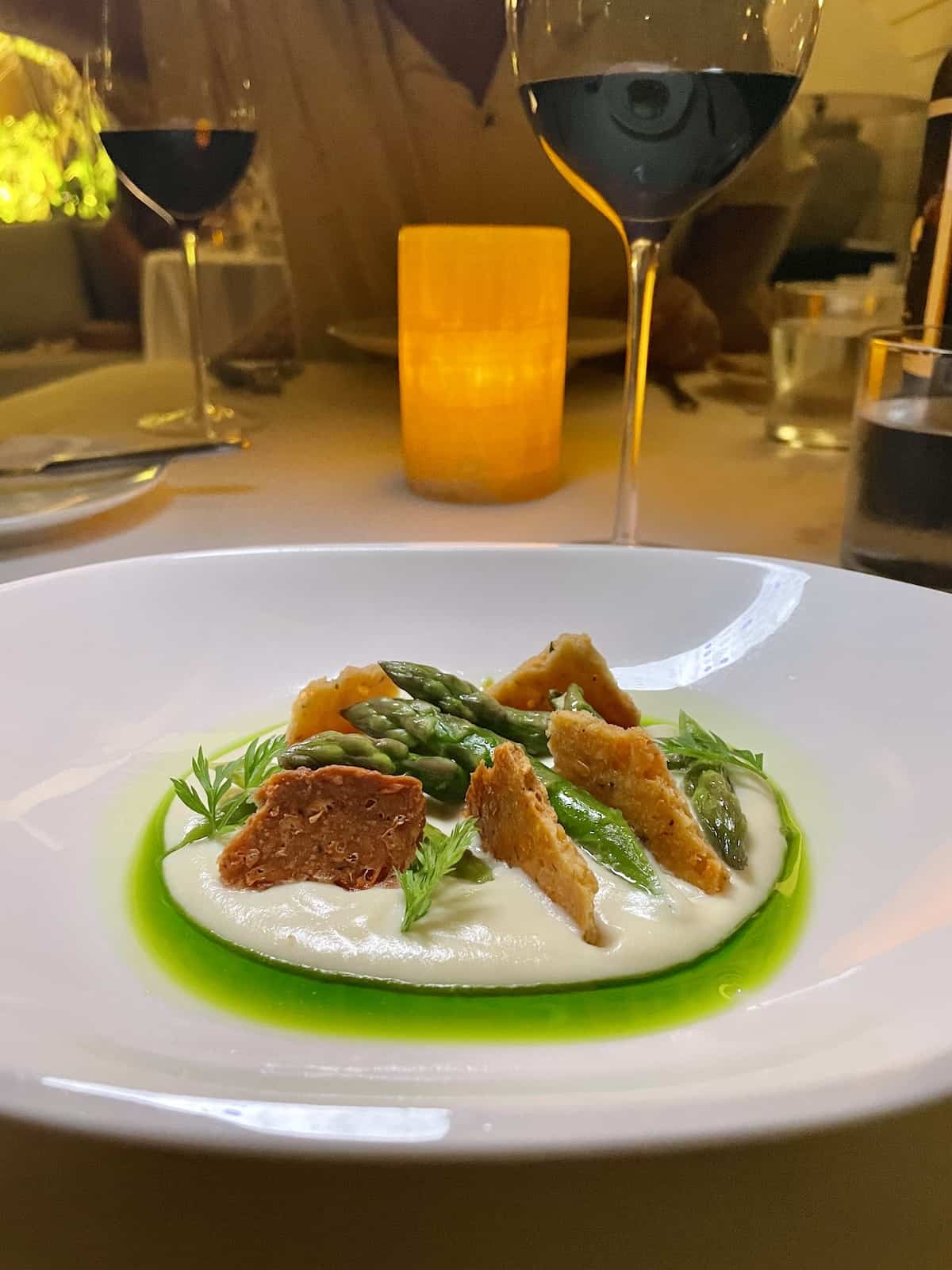 Tip: Have lunch at the main pool one day and order the jerk chicken! They bring it to you right at your lounge chair and it was the best jerk chicken I've ever tasted!
Relax in your Beautiful Room
The lavish suites provide a contemporary experience that is perfect for relaxing.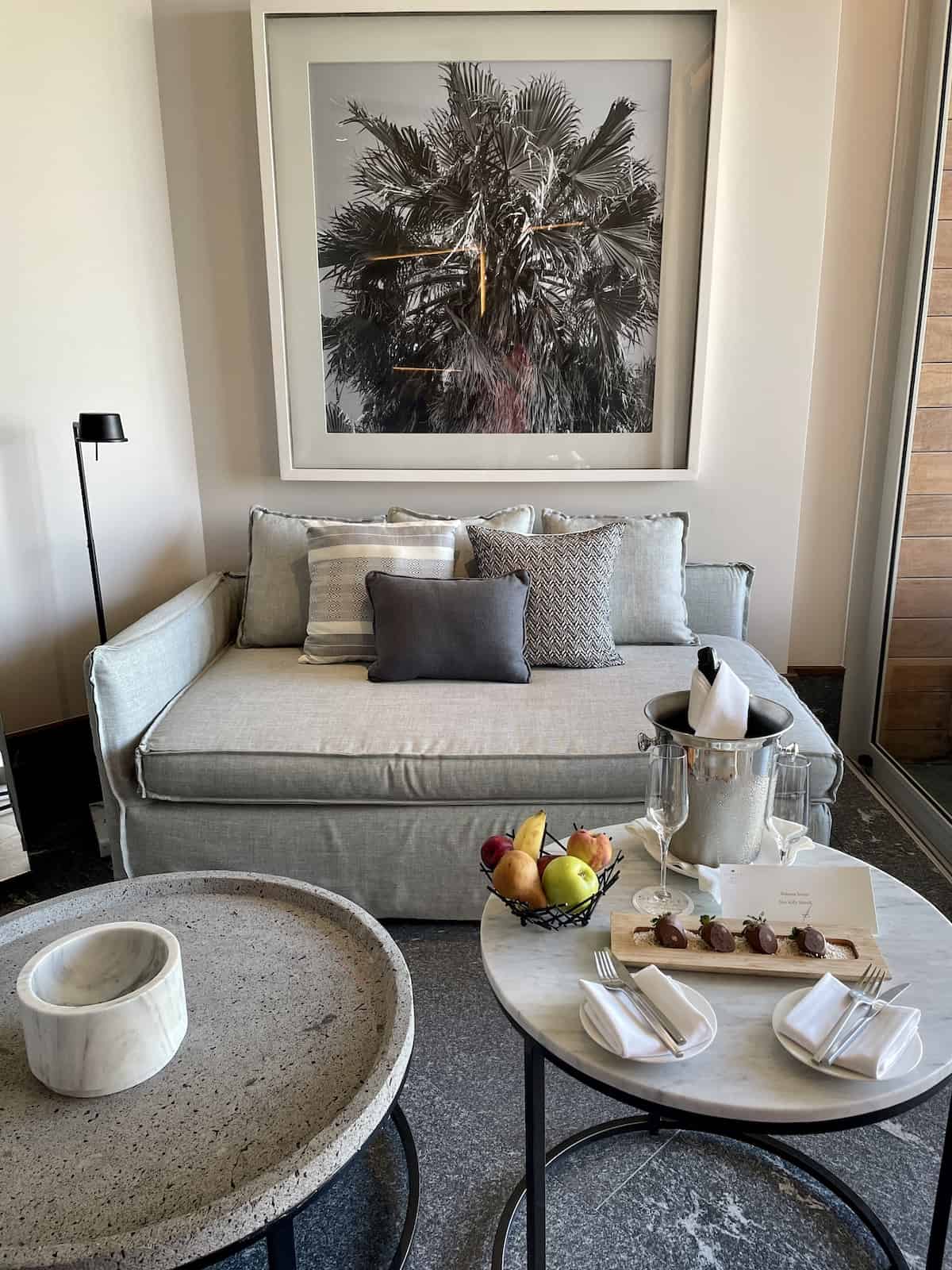 There are 485 suites on site, and while the amenities are contemporary, great thought was given to retaining an earthy feel, a tribute to the Yucatan's natural beauty.
Play Beach or Pool Volleyball
Whether you prefer volleyball on the sand or in the pool, it's fun to grab a pick-up game with other resort guests.
Take a Yoga Class on the Beach
Check out the daily schedule for fitness classes and choose your favorite way to stay in shape.
Enjoy the Swim-up Bar
Is there anything more relaxing than sipping on a cold beverage at a swim-up bar? You'll have to try it and see for yourself!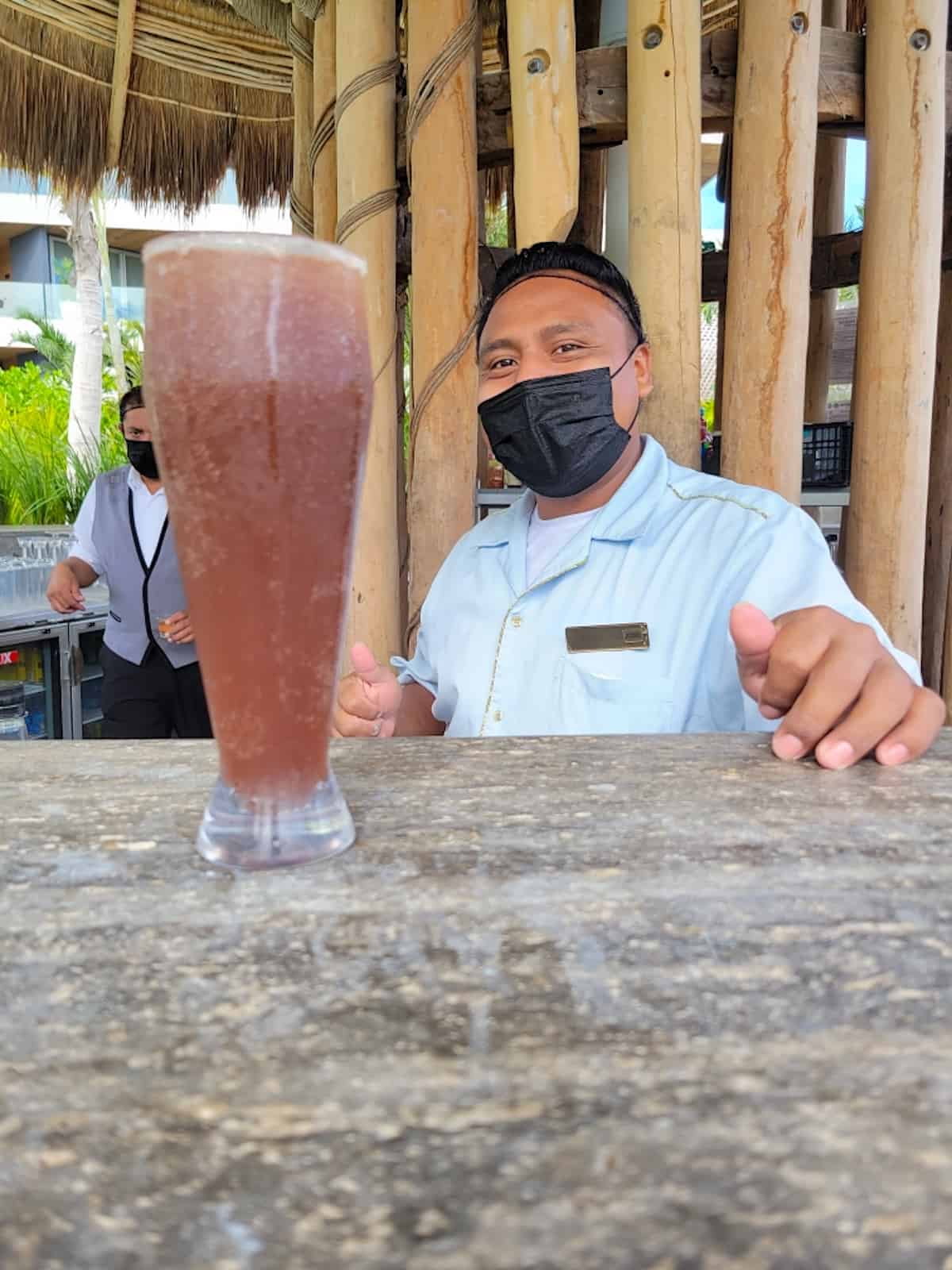 Swim in the See Through Infiniti Pool
It's perfect for Insta-worthy photos!
Enjoy a Live Show
Enjoy one of the amazing live shows in the open-air amphitheater. You can hear the music throughout the resort, or you can grab a lounge chair near the stage to watch the performance in person.
Try Paddle Boarding
It's fun and great exercise!
Taste Different Varieties of Tequila
Sit at the bar and ask for recommendations for a tequila tasting. We had so much fun trying local tequila!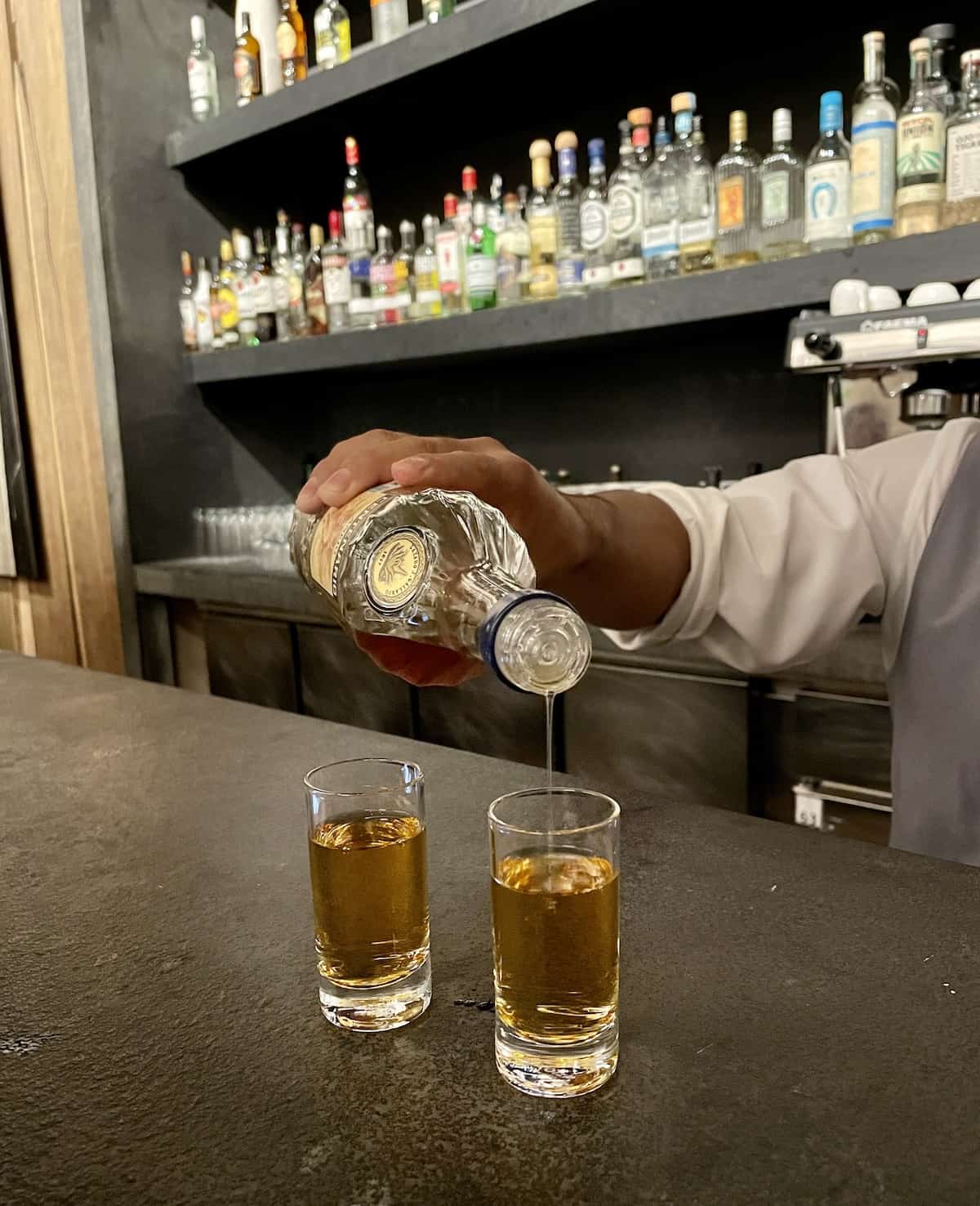 Stroll around and Appreciate the Architecture
Wander the resort to enjoy the exquisite architecture. The nature of the resort is designed to blend seamlessly with the exotic views of the Gulf of Mexico.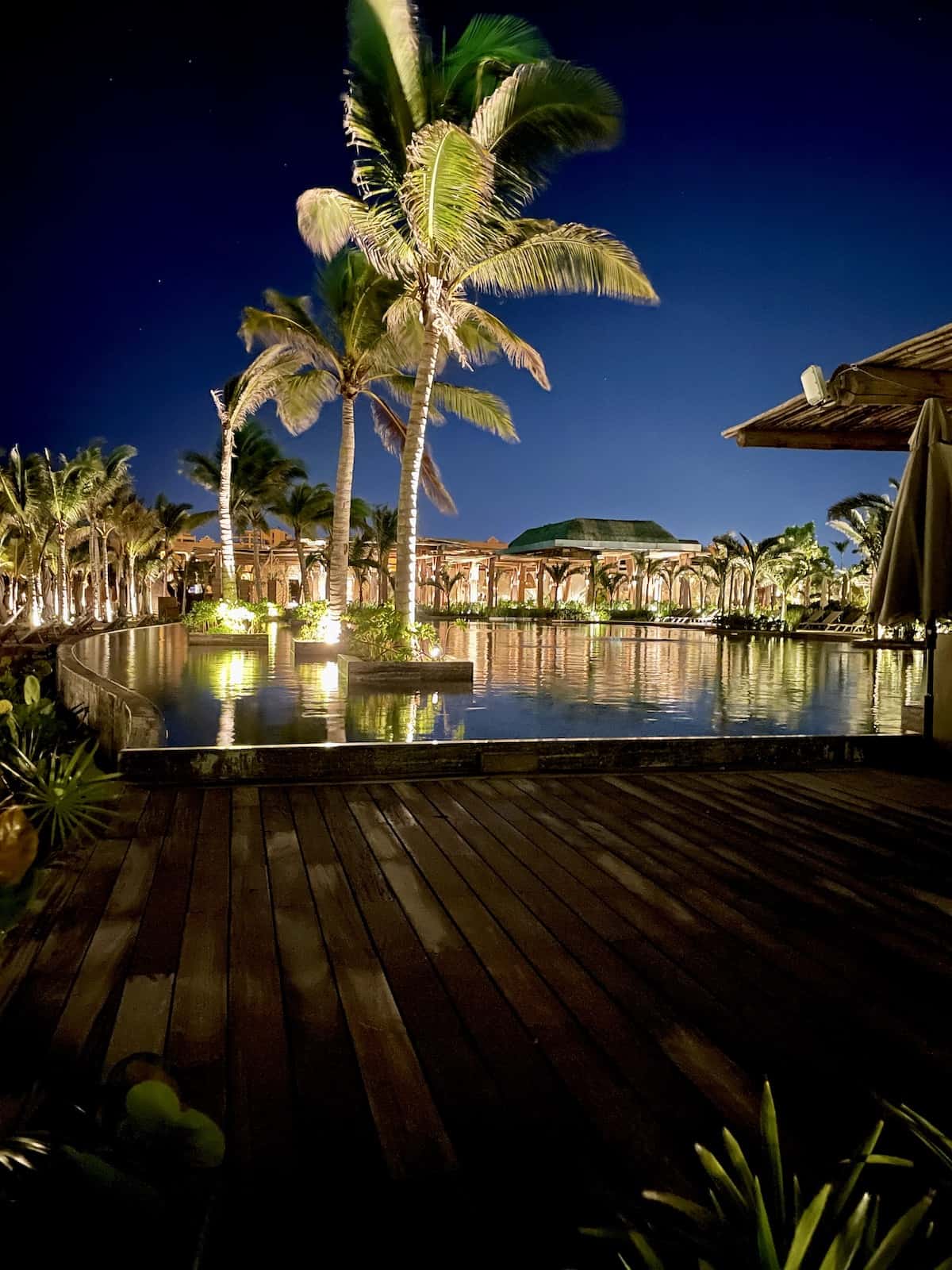 The architecture has an earthy feel to it, so just strolling around the resort is a wonderful way to decompress.
Play Pickleball or Tennis
Try your hand at pickleball or play a match of tennis. The resort offers both tennis and pickleball courts, perfect for a quick afternoon match.
Grab Lounge Chairs Under a Straw Umbrella
We sat at the edge of the ocean and ate nachos, drank tequila and beer, and enjoyed time together while relaxing on the sand.
We were so glad the next day when our favorite spot was available again. It was heavenly!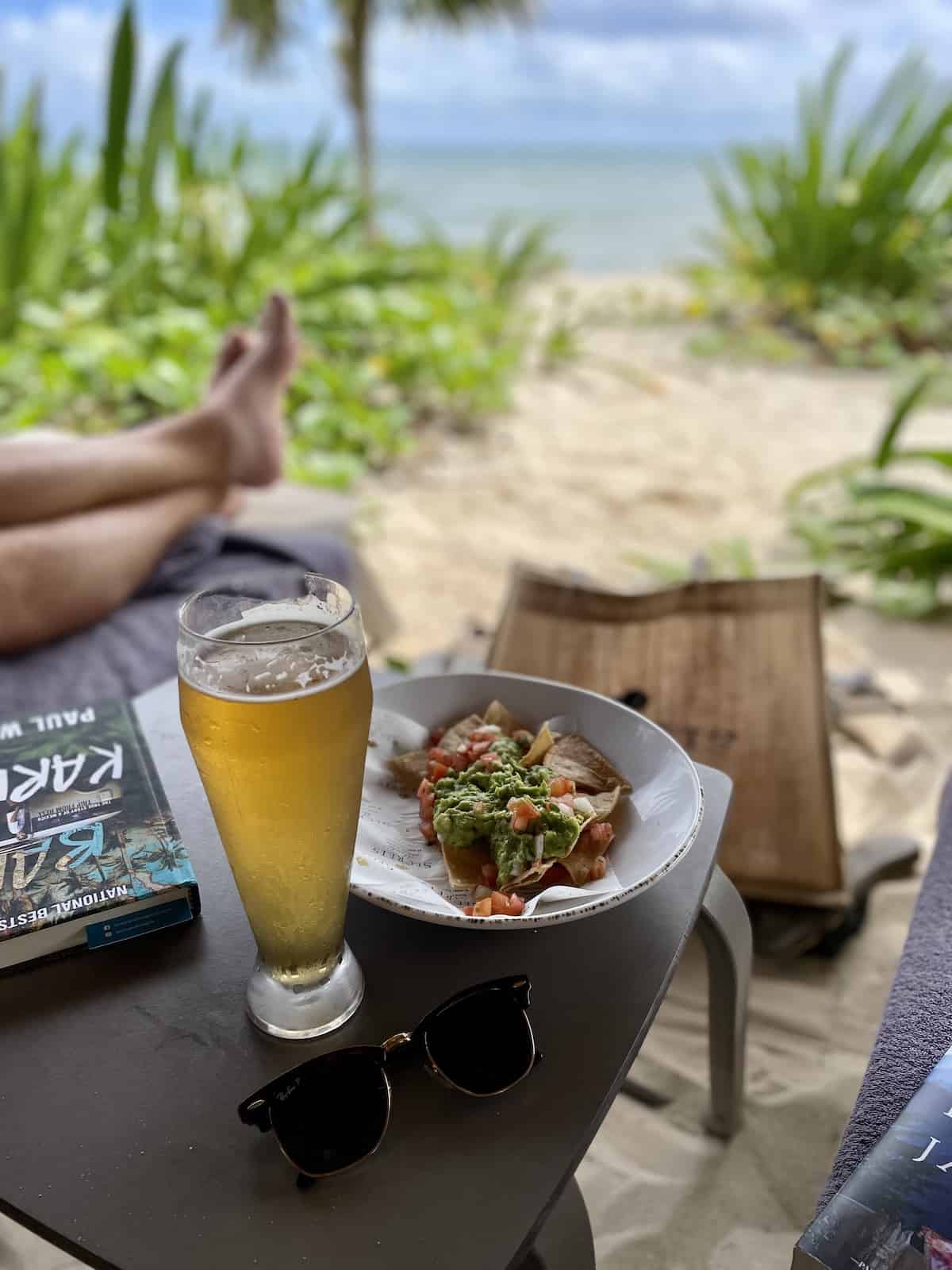 Tip: There always seemed to be at least one spot open, but go out right after breakfast to grab your favorite spot!
Take Spanish Lessons
Do this when you first arrive so you can try out your new language skills on the wonderful servers! They were really good about not laughing (too hard) at my Spanish!
Relax in a Hammock on the Beach
Grab a book or your earbuds, or just listen to the sound of the ocean while relaxing in a hammock.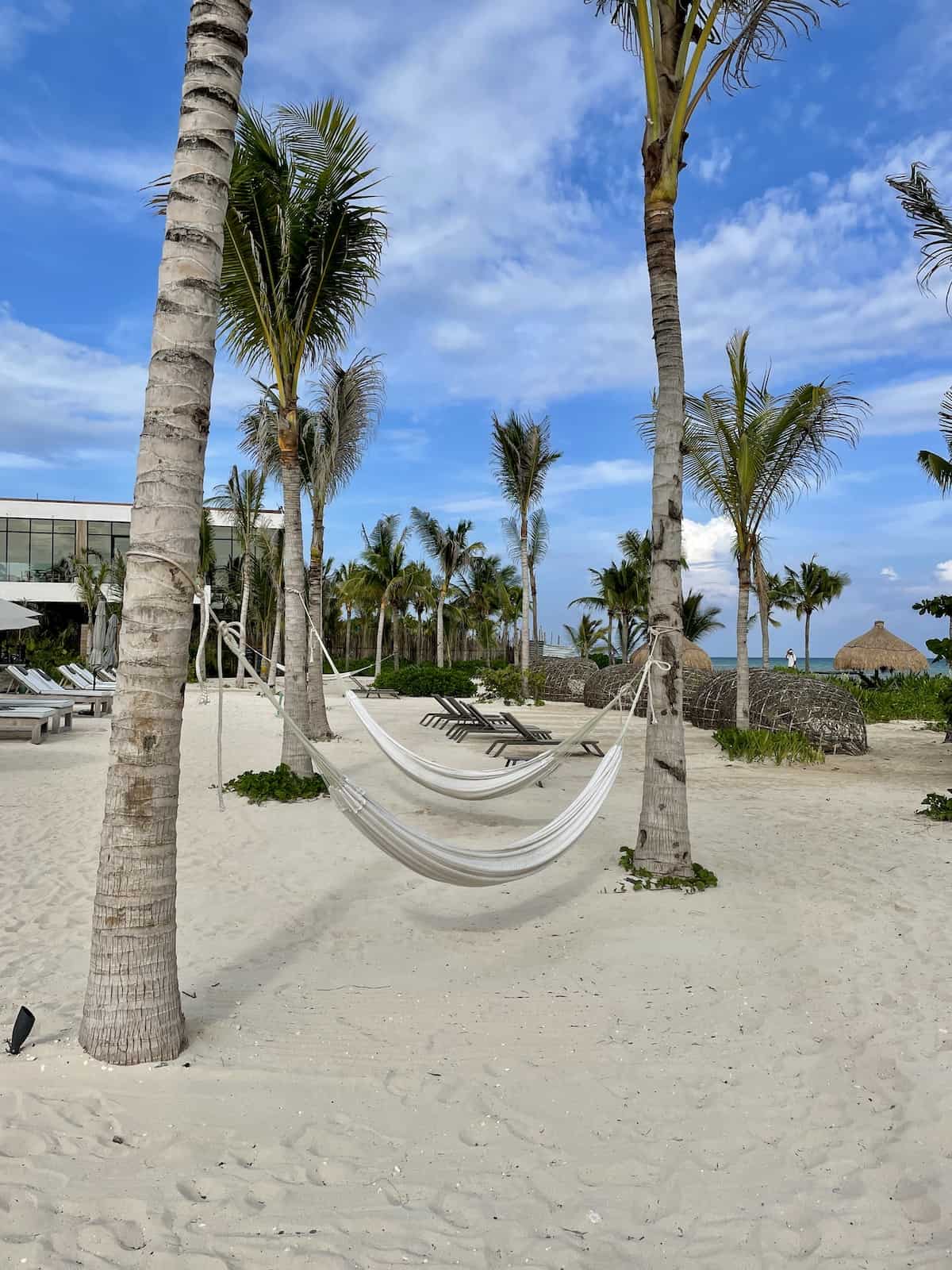 Rediscover Romance
Find a romantic spot and just enjoy the vibes. On your resort map, there are special locations marked as romantic spots.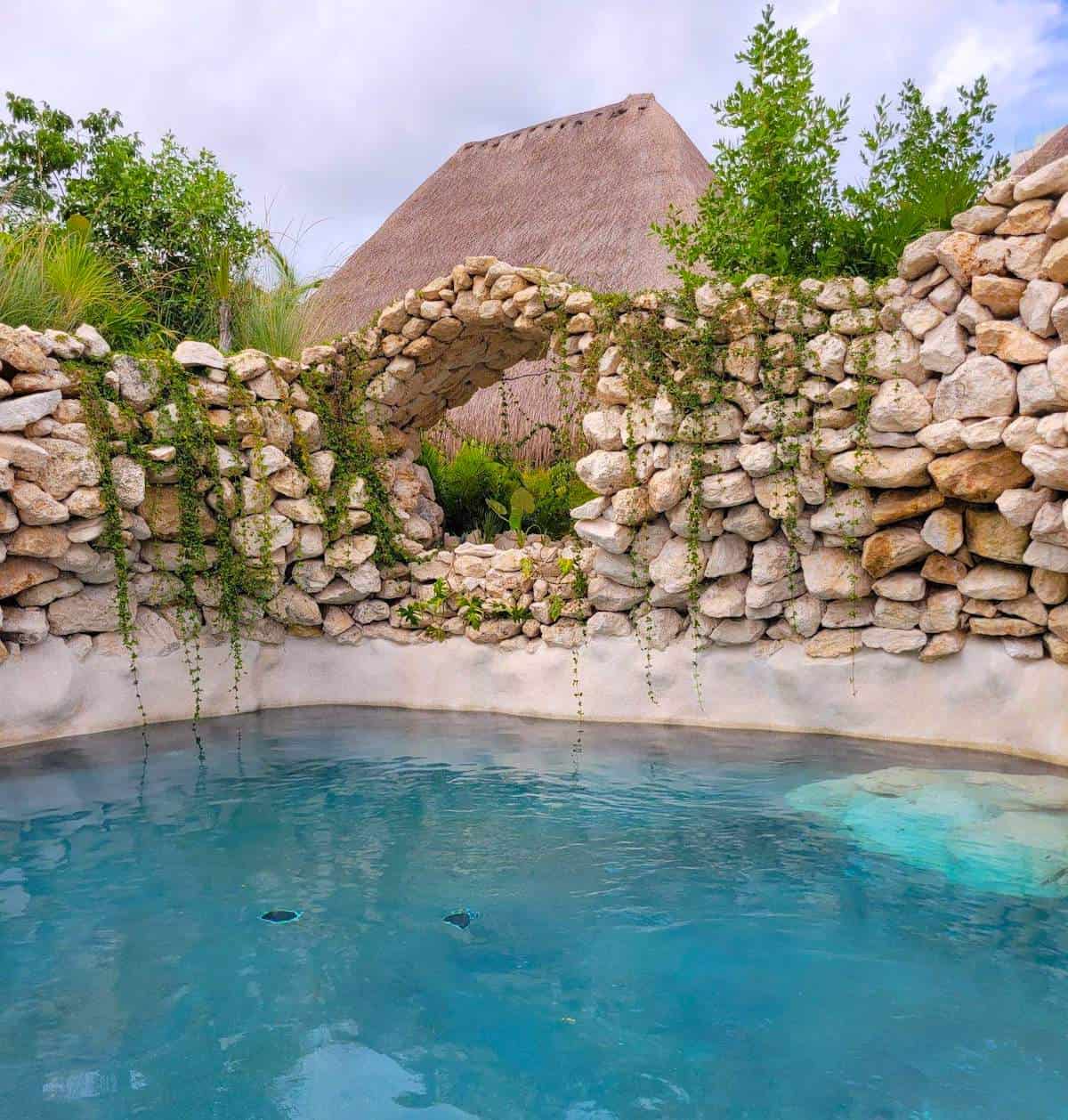 These spots are somewhat secluded or offer wonderful views to rekindle romance.
Go Shopping
This is not your every day resort shopping! There's a fabulous upscale jewelry store, a wine cave where you can taste and purchase, a wonderful shop for bathing suits, cover ups, Mexican vanilla, souvenirs, and more.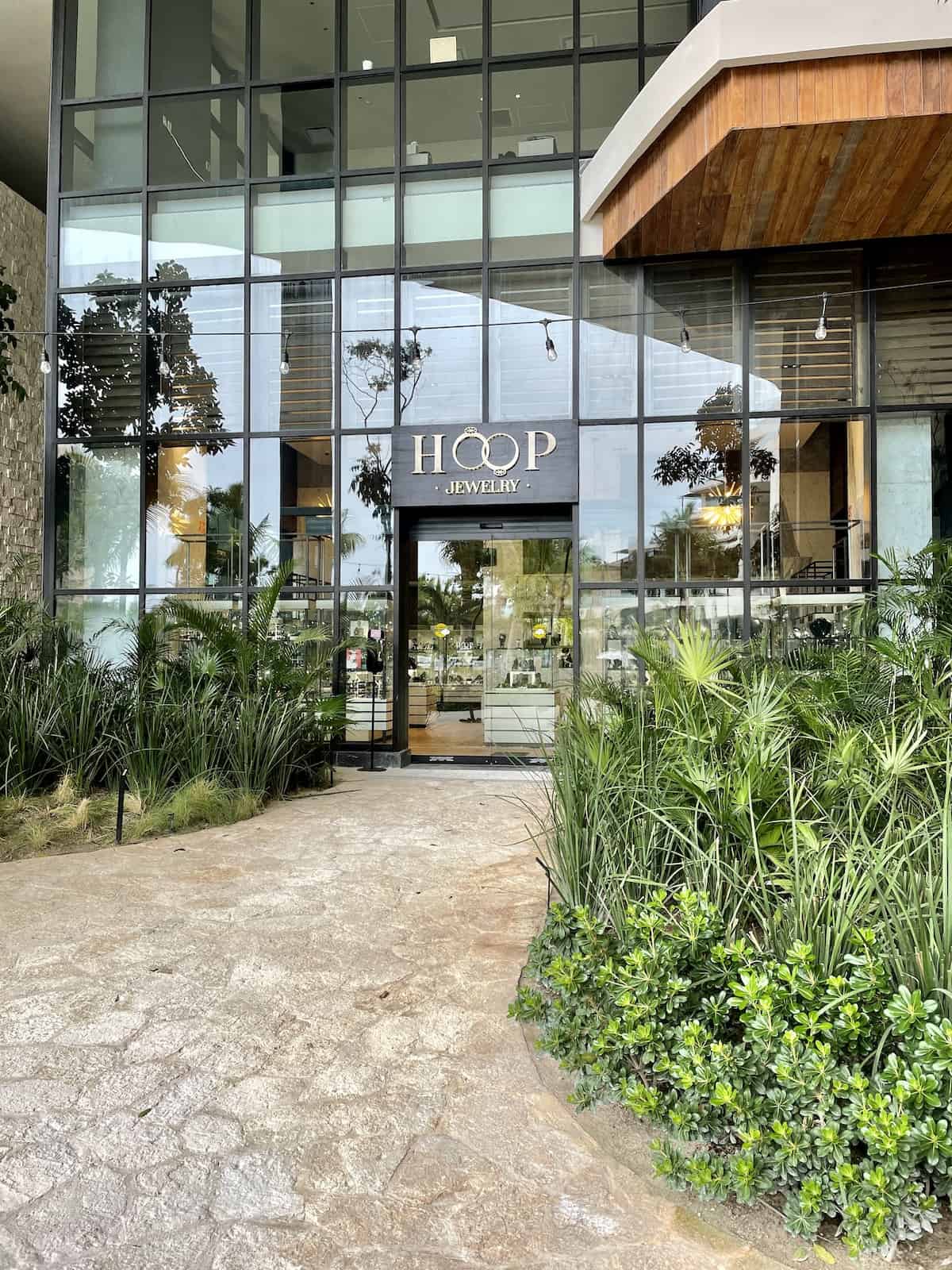 Have Breakfast in Bed
Ordering breakfast to be sent to our room is one of my favorite luxuries. Right next to your comfy bed is a tablet where you can order complimentary 24-hour room service. The pancakes were fabulous!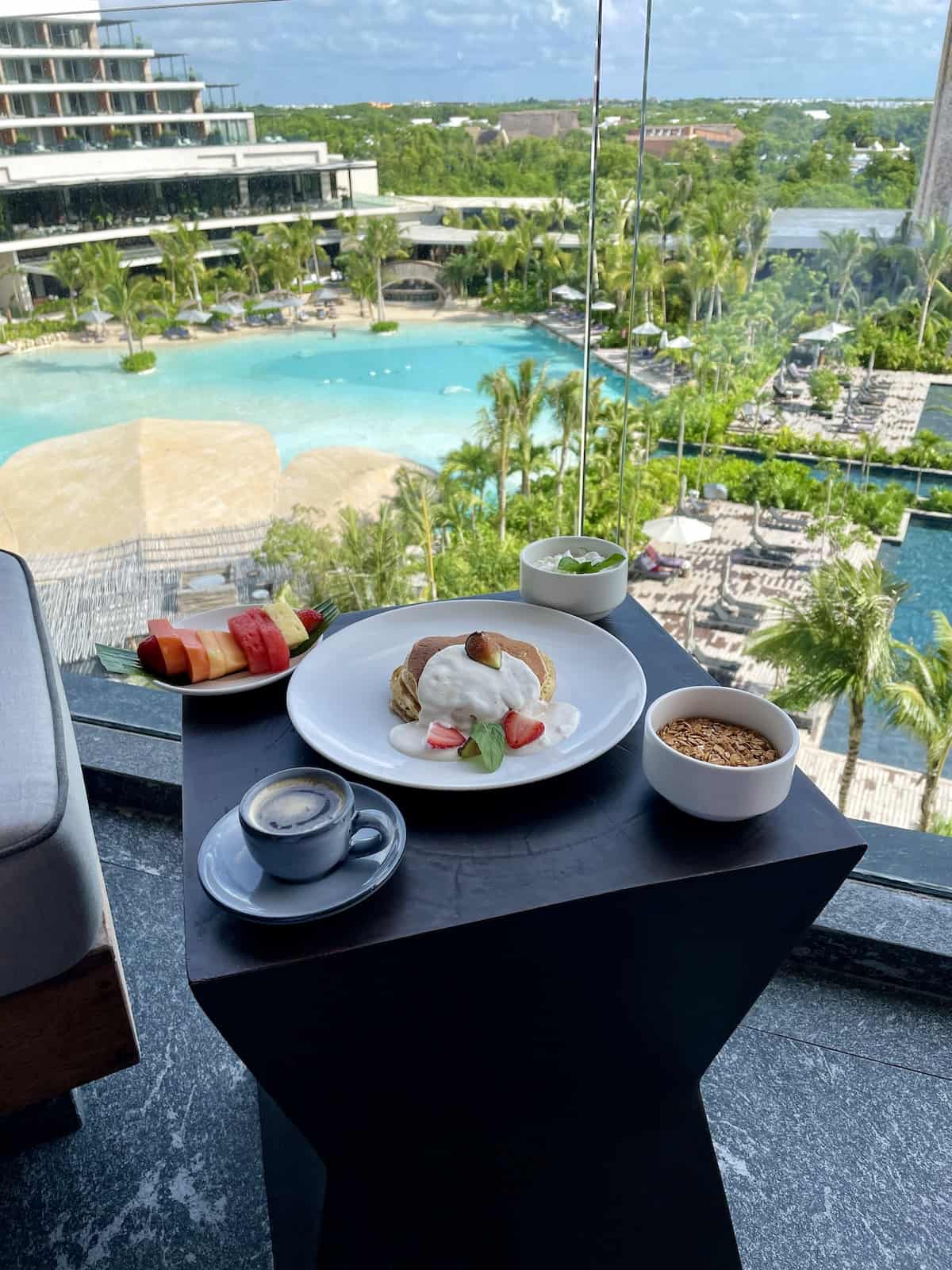 Take a Zumba Class at the Pool
Be sure to look on the tablet in your room so you can plan out your activities! The Zumba classes were popular!
Attend the Special Mexico Event
Don't Miss the Roads through Mexico event!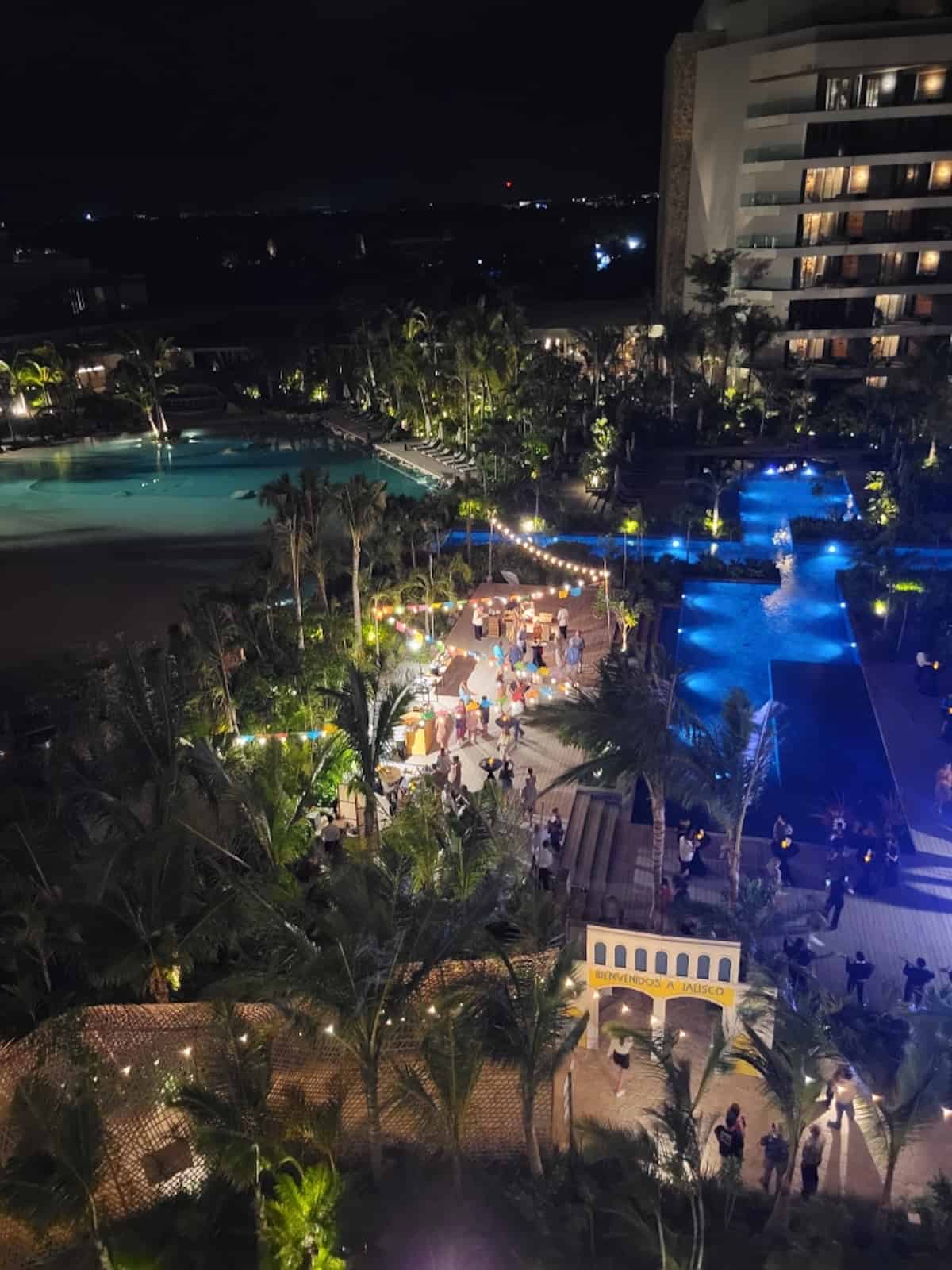 This once per week event of music, dancing, history, and food from different regions of the country is not to be missed. It was so much fun!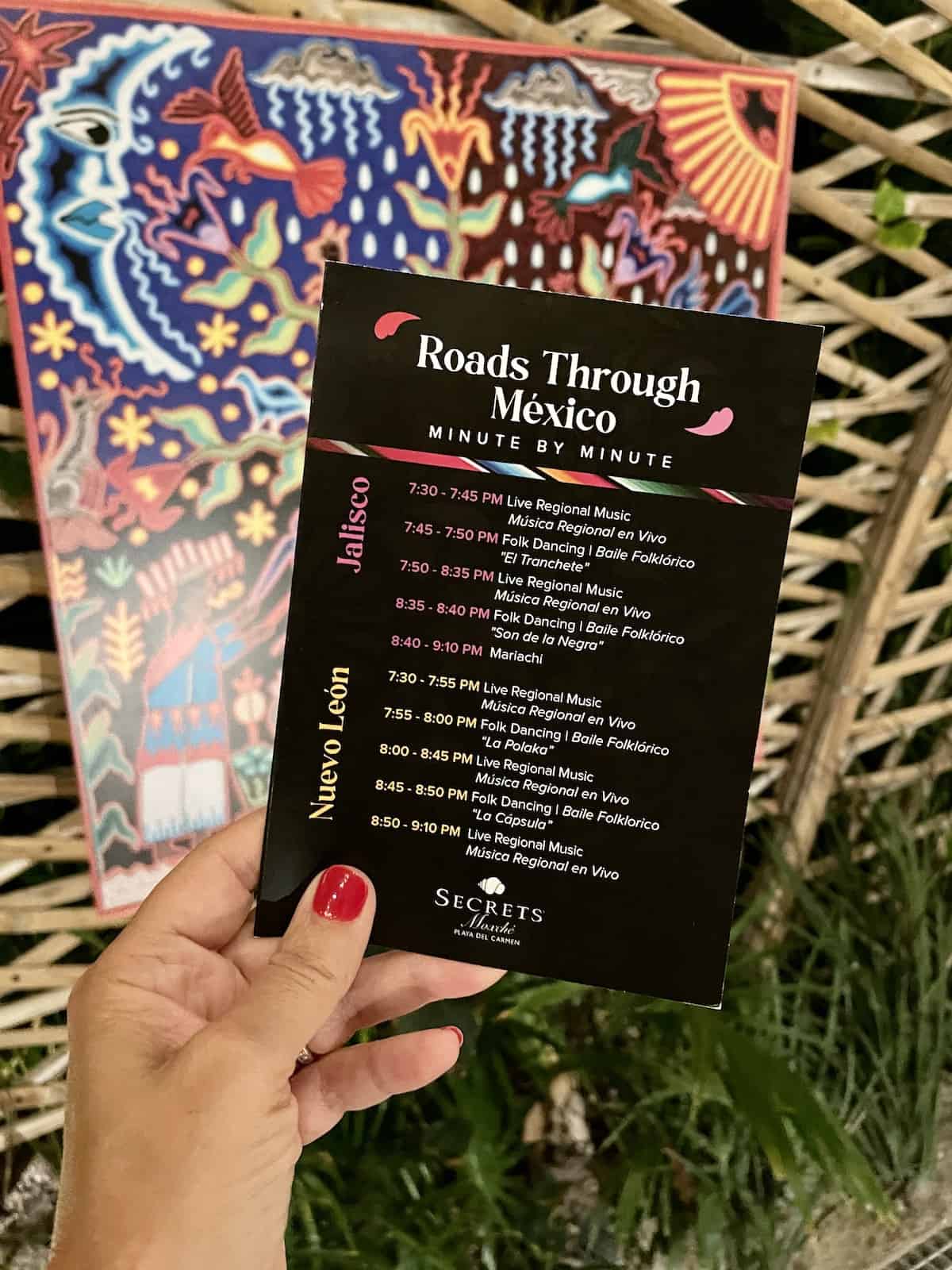 All of these activities are included with your stay at Secrets Resorts!
Secrets Preferred Program
For the ultimate resort experience, upgrade to Secrets Moxché's Preferred Program.
This provides an upgraded room and access to the Preferred rooftop experience, a private club area with a pool, dining, bar, and incredible views.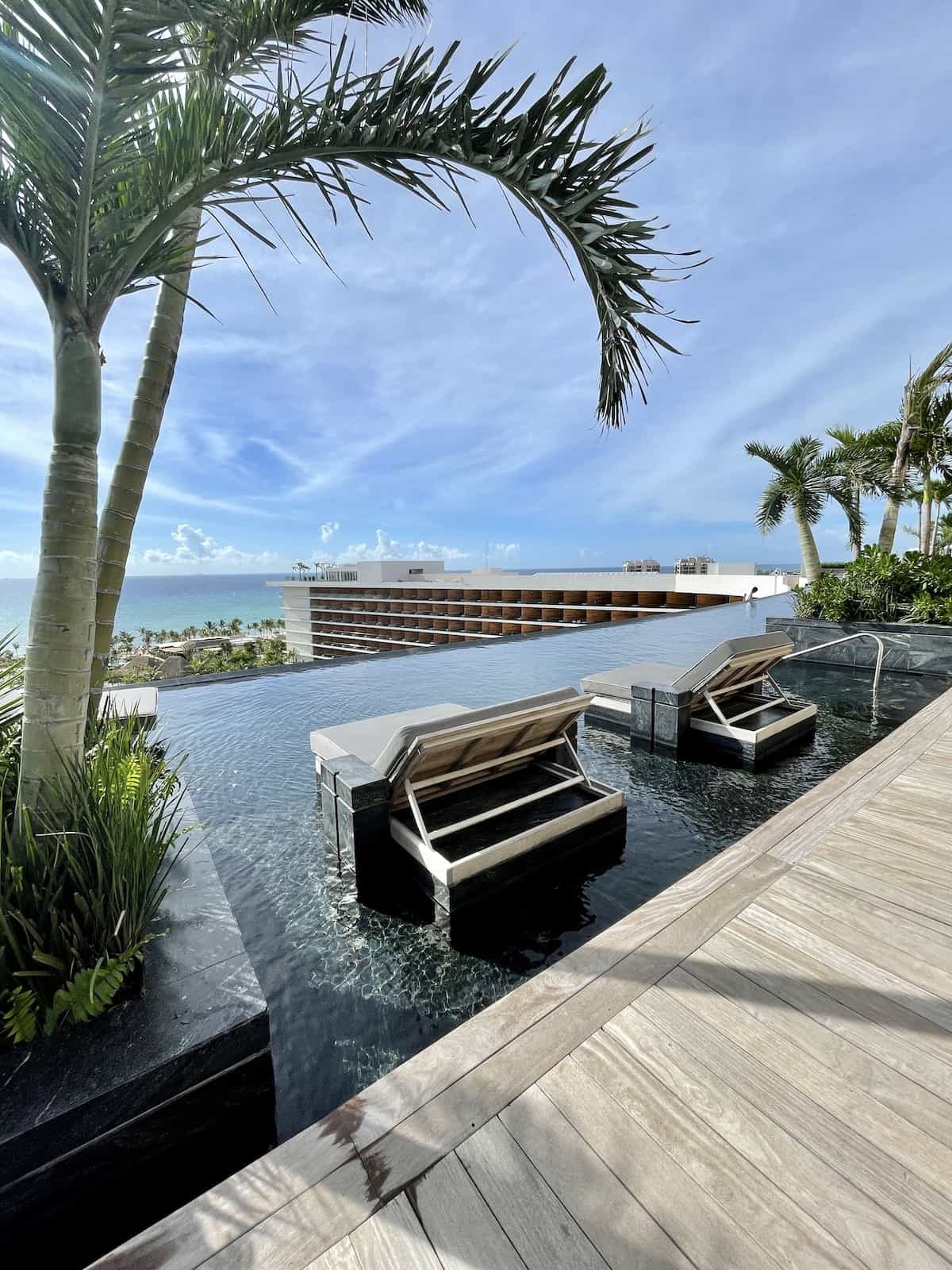 There are other add-on activities that you can try during your stay for additional costs. A few of our favorites:
Secrets Spa treatments are perfect for a little extra pampering.
We had a couples' massage and it was wonderful.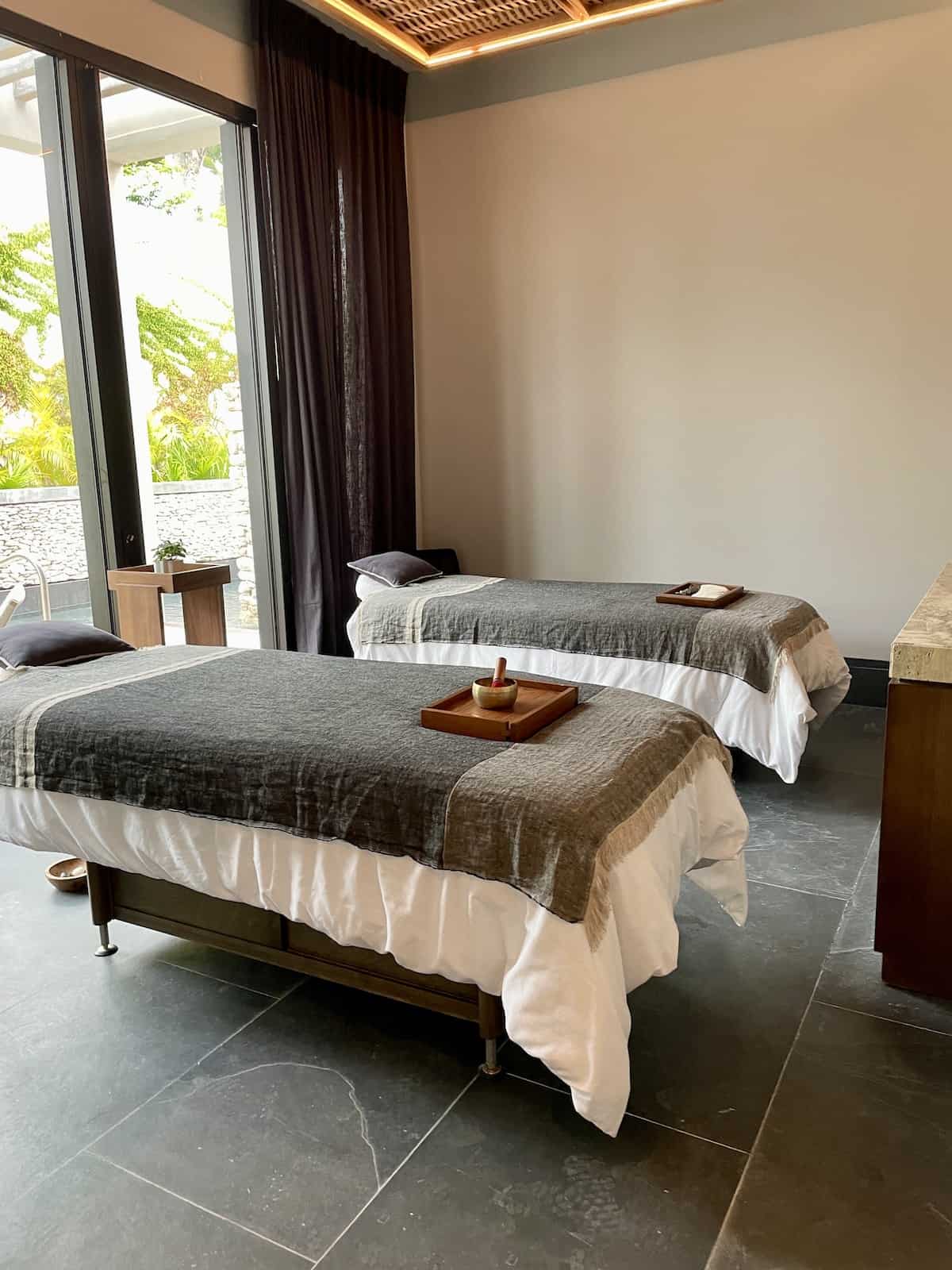 The Taco Experience is a seven-course tasting experience to let you experience the different regions of Mexico through their cuisines. This includes learning about different sauces and tortillas. Of course drink pairings are also provided to bring out the best of the varied flavors. These experiences are intimate gatherings, which makes it even more enjoyable.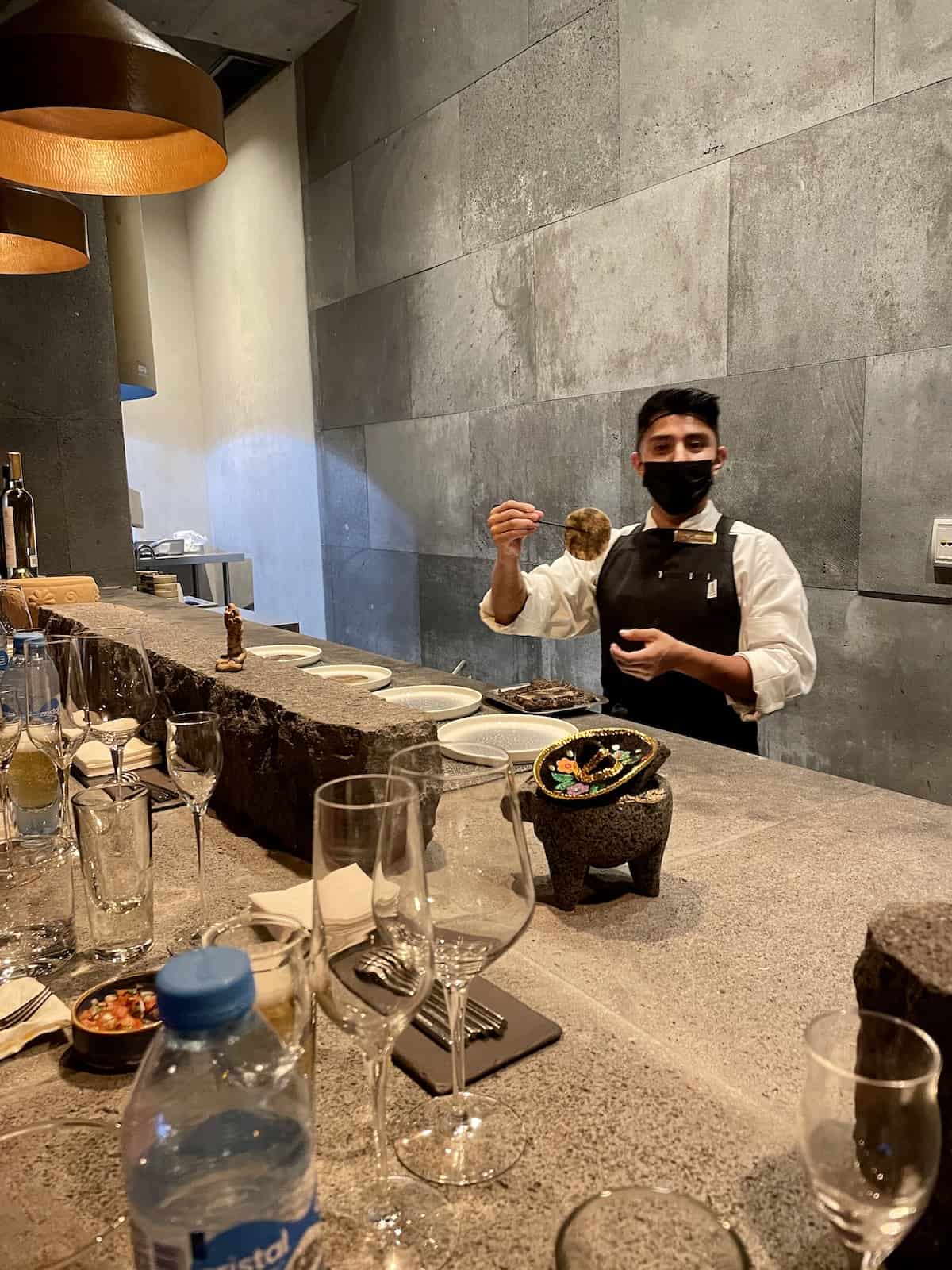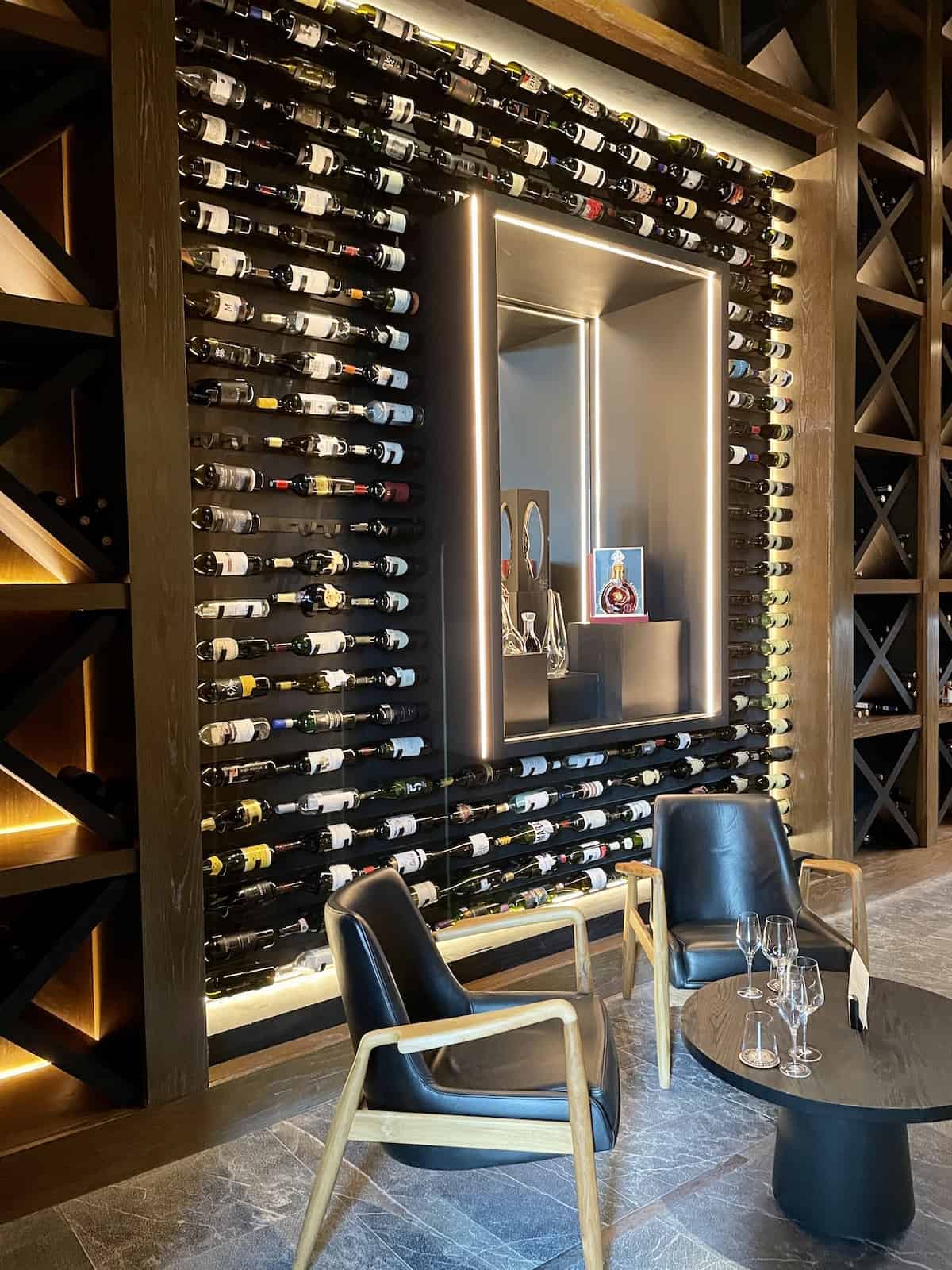 Off-Site Fun
If that's not enough to keep you busy, you can explore outside of the resort. Please note that off-site activities are not included with your stay and are an extra cost.
Activities like snorkeling, fishing, windsurfing, and kayaking are perfect for those who like to be active. Nearby, the 18-hole Gran Coyote golf course is great for a world-class golf outing.
For the fan of history, the ancient Mayan city of Chichén Itzá is a short drive away. Your concierge desk can help with any reservations and transportation that you need.
Visit Playa del Carmen's Fifth Avenue for upscale shopping, dining, and nighttime activities. Quinta Avenida, as the locals call it, is just a 10 minute drive away.
Secrets Moxché Playa del Carmen and the surrounding Riviera Maya area offer a wide variety of vacation experiences, perfect for any traveler.
Or, you could do what we did and never leave the resort. If we had it to do all over again (and we plan to) we would do exactly the same thing!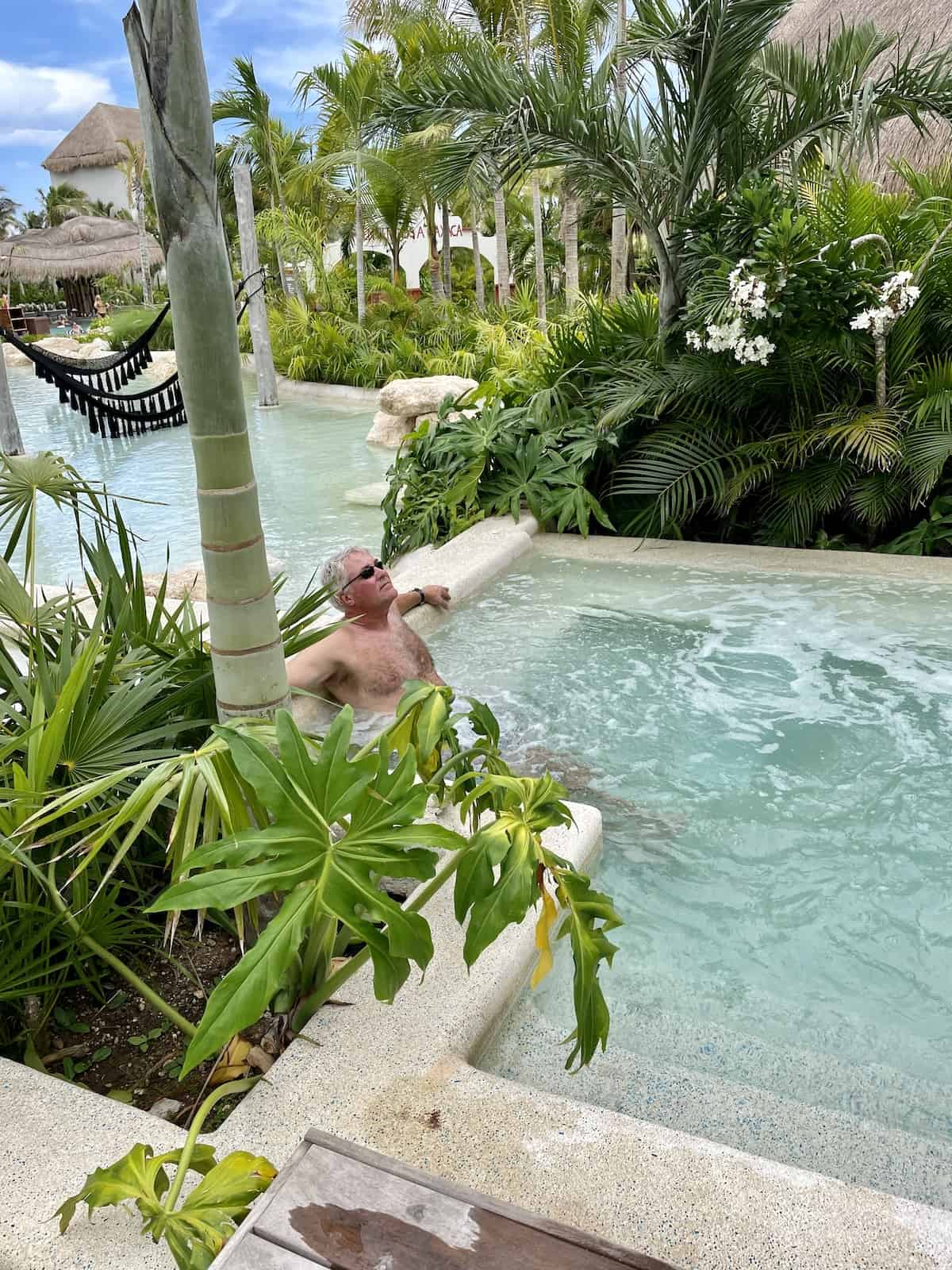 Dining at Secrets Moxché Playa del Carmen
There are 11 on-site dining locations covering a wide range of gourmet cuisine offerings and unique dining selections from buffet to a la carte restaurants.
This means you'll always find something to tempt your tastebuds. Here are the locations that you have to choose from during your stay:
Allora: This a la carte Italian restaurant is open for dinner, providing rustic fare with an elegant touch.
Ember: If you're looking for a hearty evening meal, this a la carte grill and smokehouse is an excellent choice.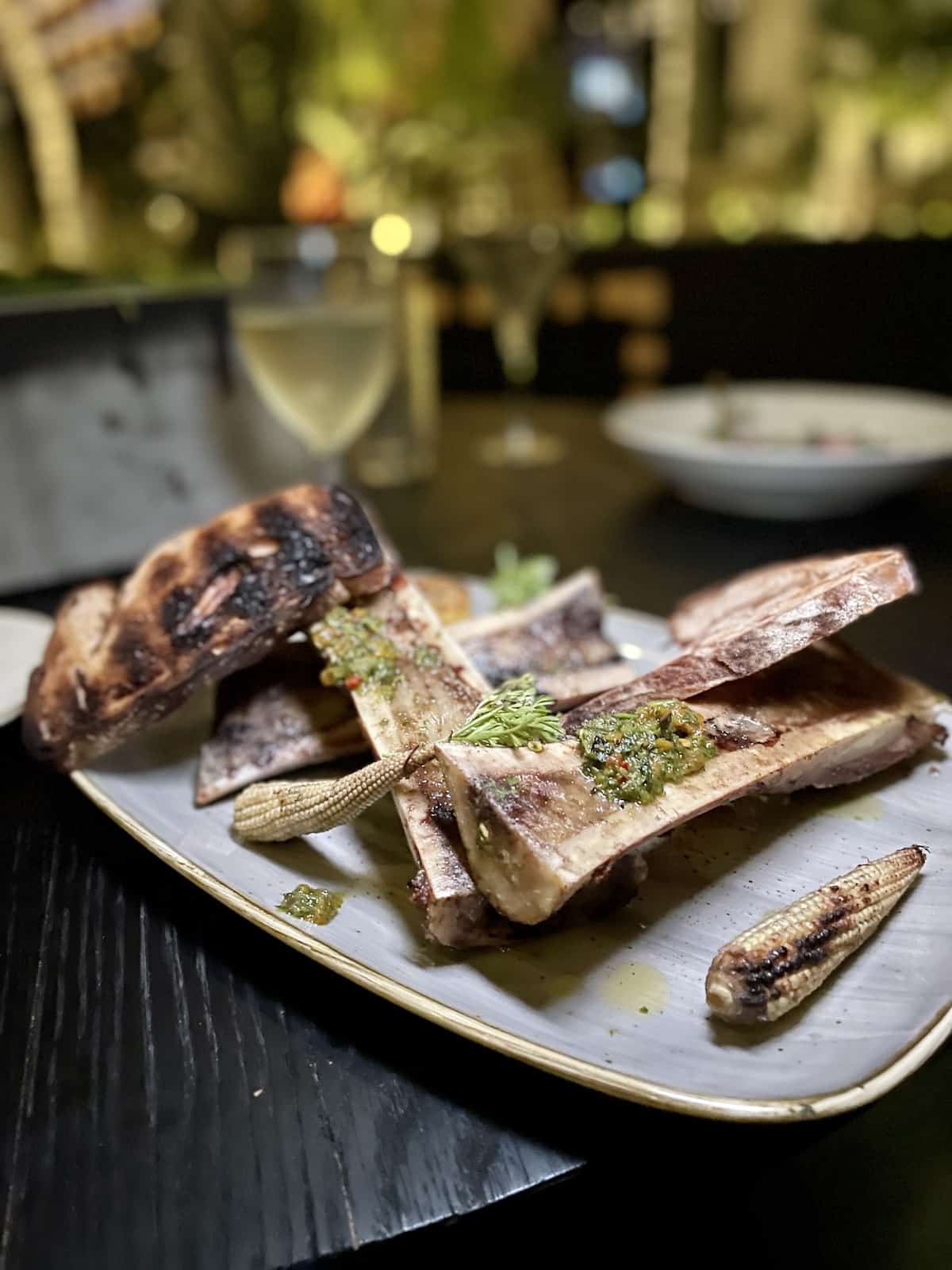 Bamboo: Offering a la carte dining options with a Southeast Asian flair, this restaurant has a wonderful plant-based menu in addition to its standard offerings. It is open for lunch and dinner, with "Casual Elegance" dress required for the dinner hours.
Barefoot Grill: This outdoor restaurant provides light lunch offerings in a relaxed setting.
Bisou: If you're looking for a romantic dinner with exquisite taste, Bisou is an excellent choice.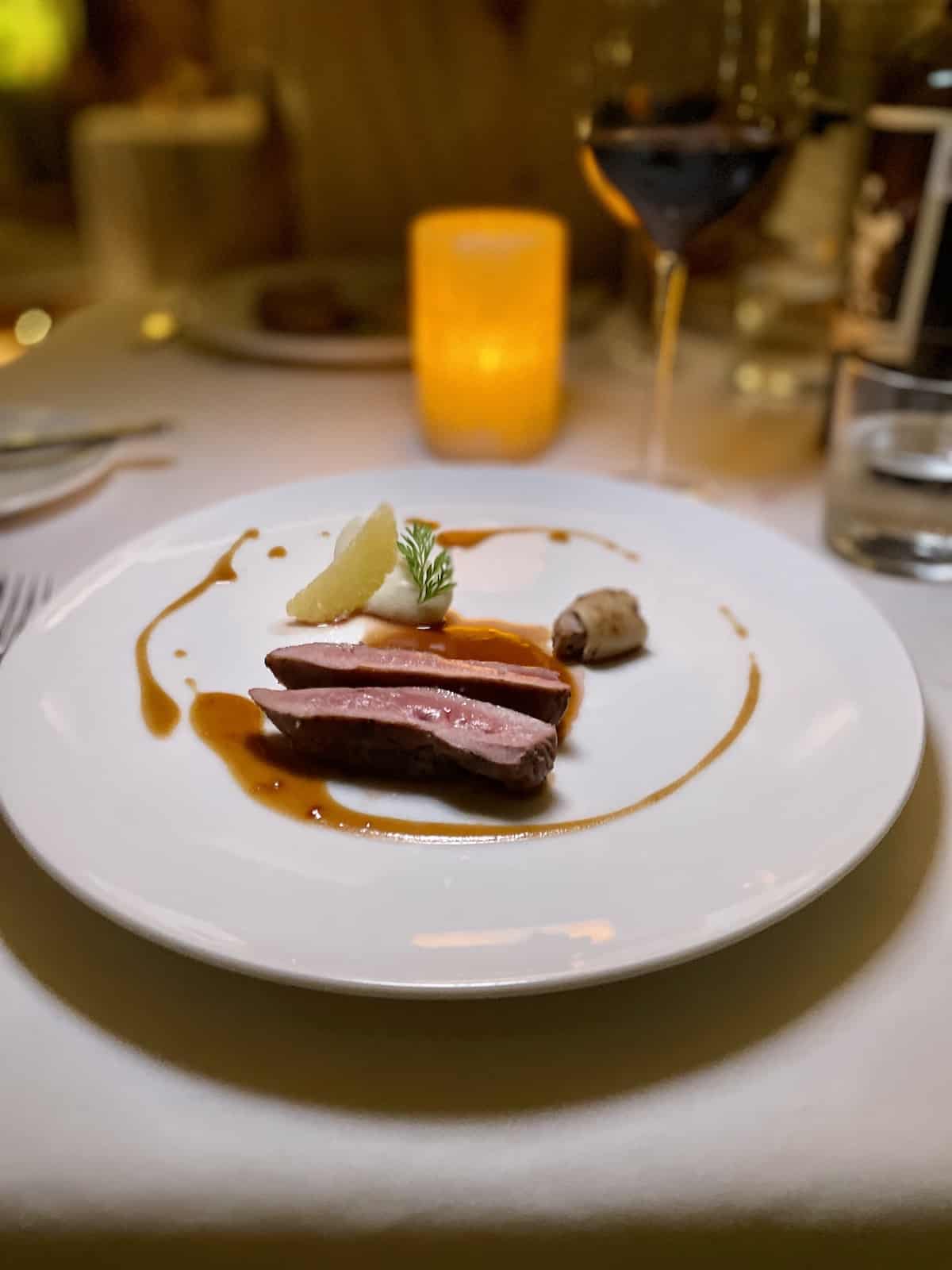 Serving French cuisine, the elegant atmosphere and a la carte menu make it a top choice for a quiet dinner for two.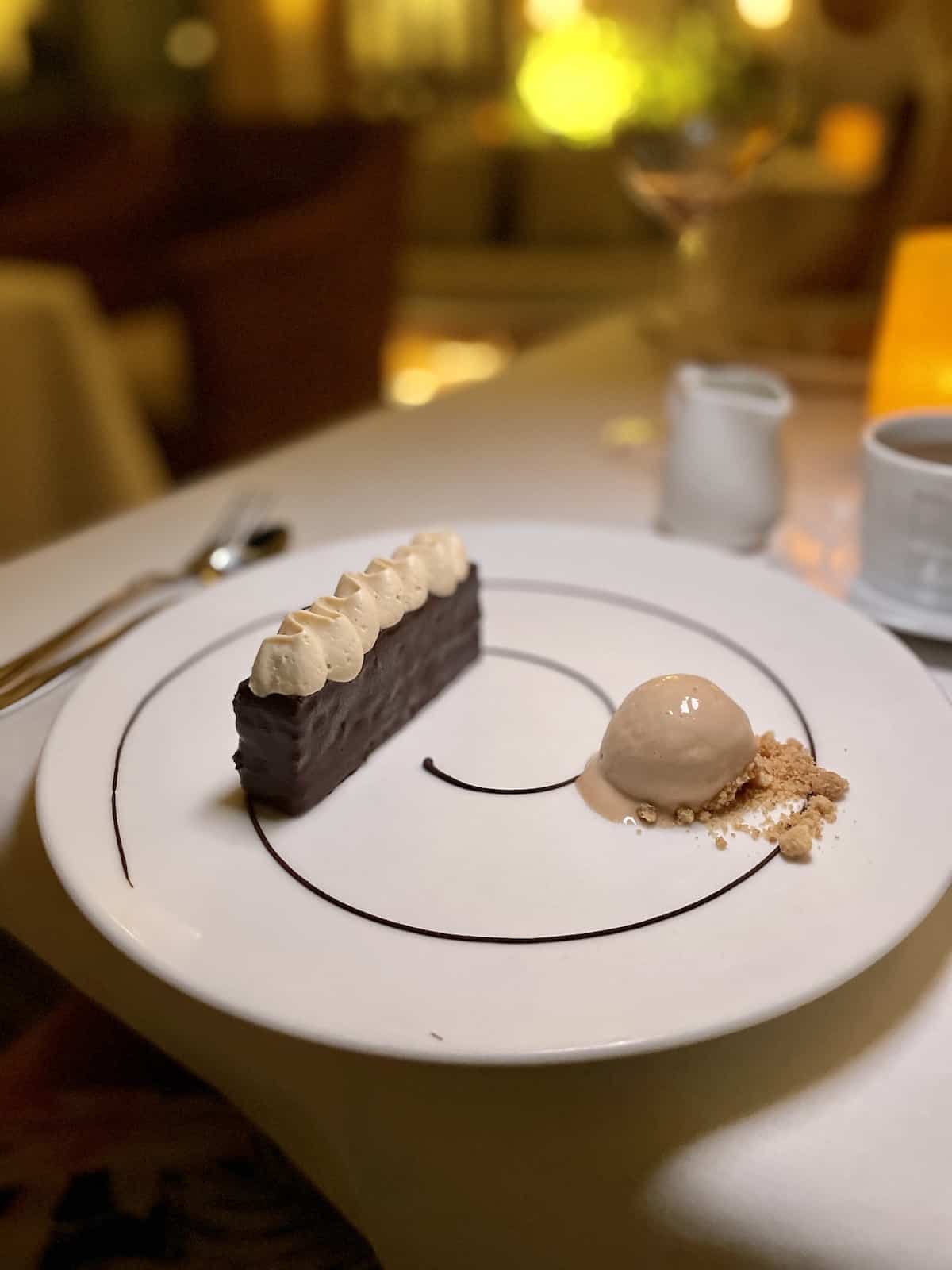 Coco Café: Open 24 hours, this indoor/outdoor cafe and coffee shop is a great place to start your day off with a cup of coffee or to grab late night bites.
Dos Almas: Featuring authentic Mexican food and spirits, this a la carte restaurant offers Tequila/Mezcal tastings and a taco tasting bar.
Market Café: Not sure what to try? Market Café is a buffet-style restaurant that offers a bit of everything, from local flavors to a unique array of international cuisine. It is open for breakfast, lunch, and dinner.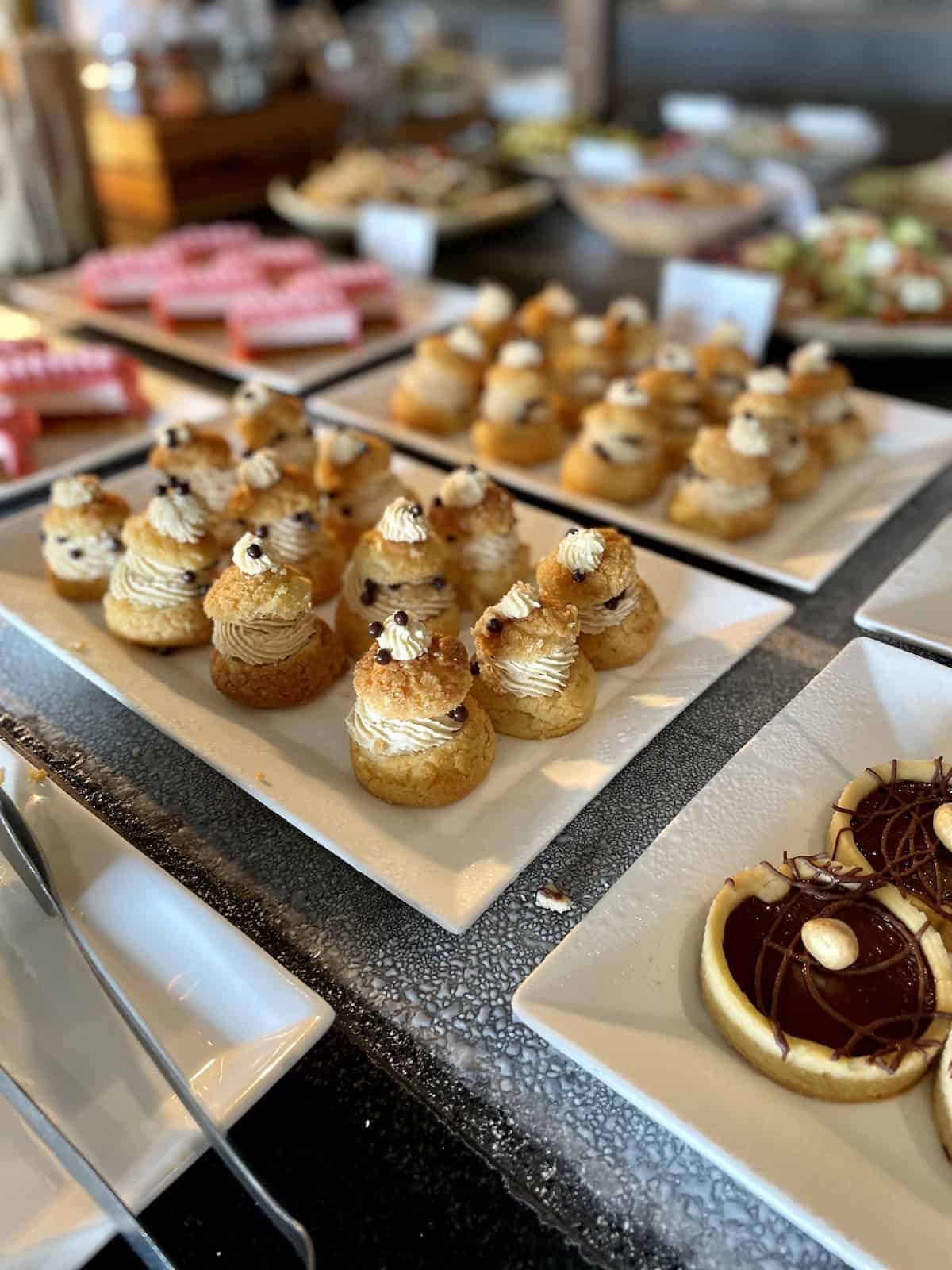 Observatory Preferred Rooftop: This restaurant is the Club-level dining for the Impression and Preferred Club guests. It offers beautiful views for breakfast and lunch in a relaxed setting.
Seasoul: If you're going to be at the beach, you have to try some quality seafood! This seaside setting offers delicious tastes from the sea with a quiet, romantic vibe.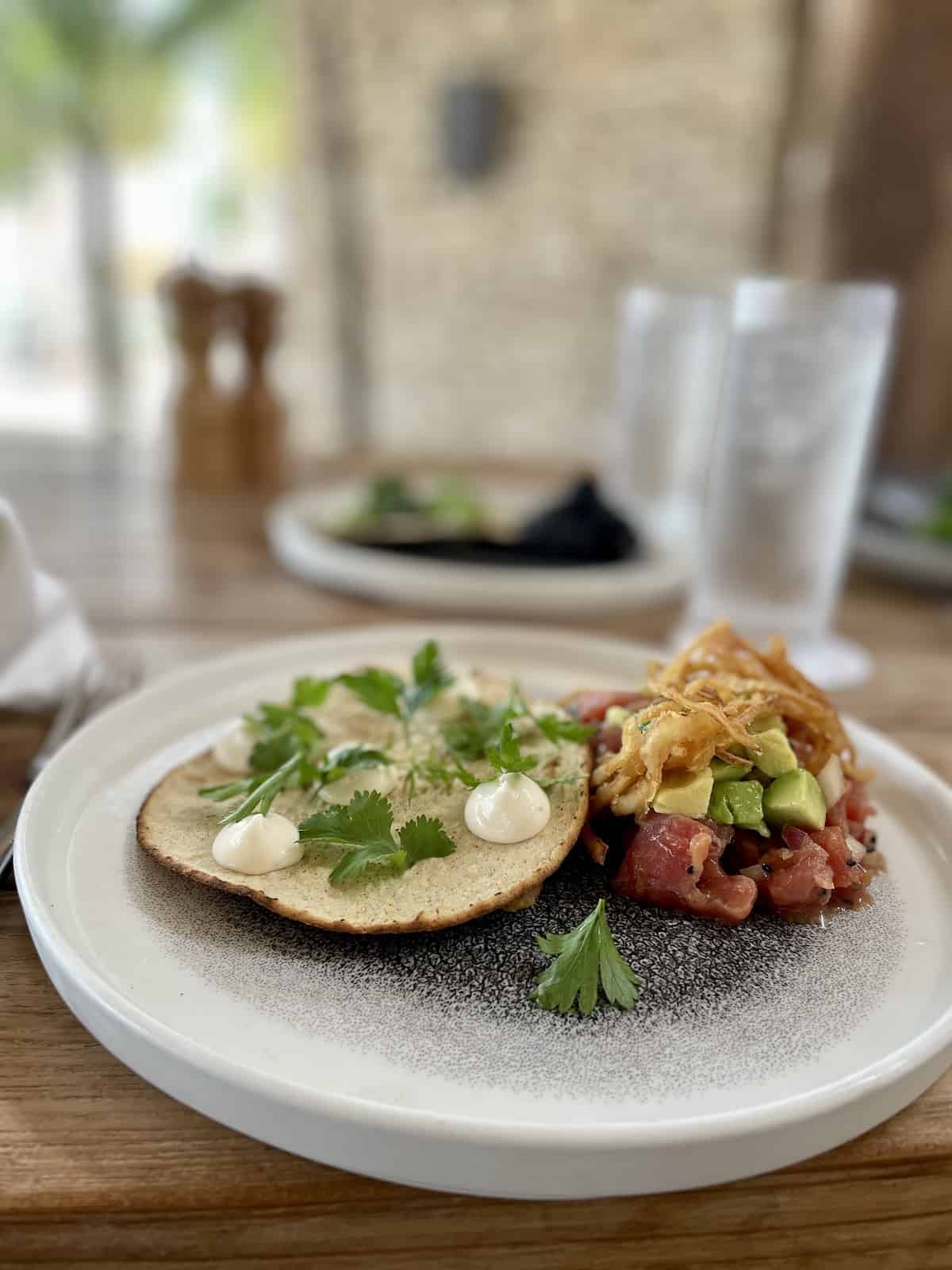 We ate at Seasoul three different times during our five-day stay! This spot is perfect for a couple of appetizers and a cold beer when you want just a little something but aren't hungry enough for a meal.
Suki: A Pan-Asian a la carte restaurant that provides bold flavors from China, Japan, and more. There's also a hibachi/teppanyaki table and an Omakase at the Sushi bar which require reservations.
Bars and Lounges at Secrets Moxché Playa del Carmen
With so many food options, you may want to just kick back for a cocktail in between meals.
If you're in need of a refreshing drink, you're never far from a bar. Here are the bars that you'll find at Secrets Moxché.
The Cove Bar: This casual indoor bar is a great place to grab an umbrella drink or other tropical cocktail.
Dark Horse: Love sports? This sports bar lets you keep up with your favorite team – or try out your own skill with foosball or a golf simulator. The Dark Horse was one of the most popular nighttime activities.
Mantarray: Nothing says vacation vibes like a swim-up bar. This one offers refreshing cocktails and a wonderful place to sit and talk with other resort guests.
Moxché Theatre: The Moxché Theatre offers nightly entertainment, so grab a cocktail and enjoy an evening performance.
Observatory Preferred Rooftop Bar: The Observatory Preferred Rooftop Bar is reserved for guests staying at the Preferred Club or Impression level. It offers beautiful views for an afternoon drink.
Moxché Lobby Bar: Offering a chic lounge experience by day and live music by night, this location is a great casual spot to sit back and relax with a drink.
Sugar Reef: Sugar Reef is a pool and beach bar famous for the resort's signature cocktails.
Tips for Visiting Playa del Carmen
Local currency. Although Secrets Moxché Playa del Carmen is all inclusive, tipping is accepted for excellent service. At the resort, both U.S. and Mexican currency are accepted for tips. If you leave the resort to venture into town, however, you may find places where you'll want to have local currency. ATMs can have fees, so it's best to exchange money before you go into town or order local currency before you travel.
Know some basic Spanish words. It's not hard to find staff at the resort who speak English. But if you want to travel out of the resort, knowing a bit of Spanish can be helpful when talking with other locals.
Wear sunscreen. It's easy to forget to reapply sunscreen throughout the day, but it is a must. The beautiful water from the Gulf of Mexico and the pools, along with the white sandy beaches, will reflect all those sunshine rays back up at you. Sunscreen is an absolute must!
Don't drink tap water. Drinking water at the resort, including ice cubes, is filtered and perfectly safe to drink. It also is safe to use the tap water for something like brushing your teeth. Bottled water is also available everywhere.
Use my free printable packing list so you don't forget a thing!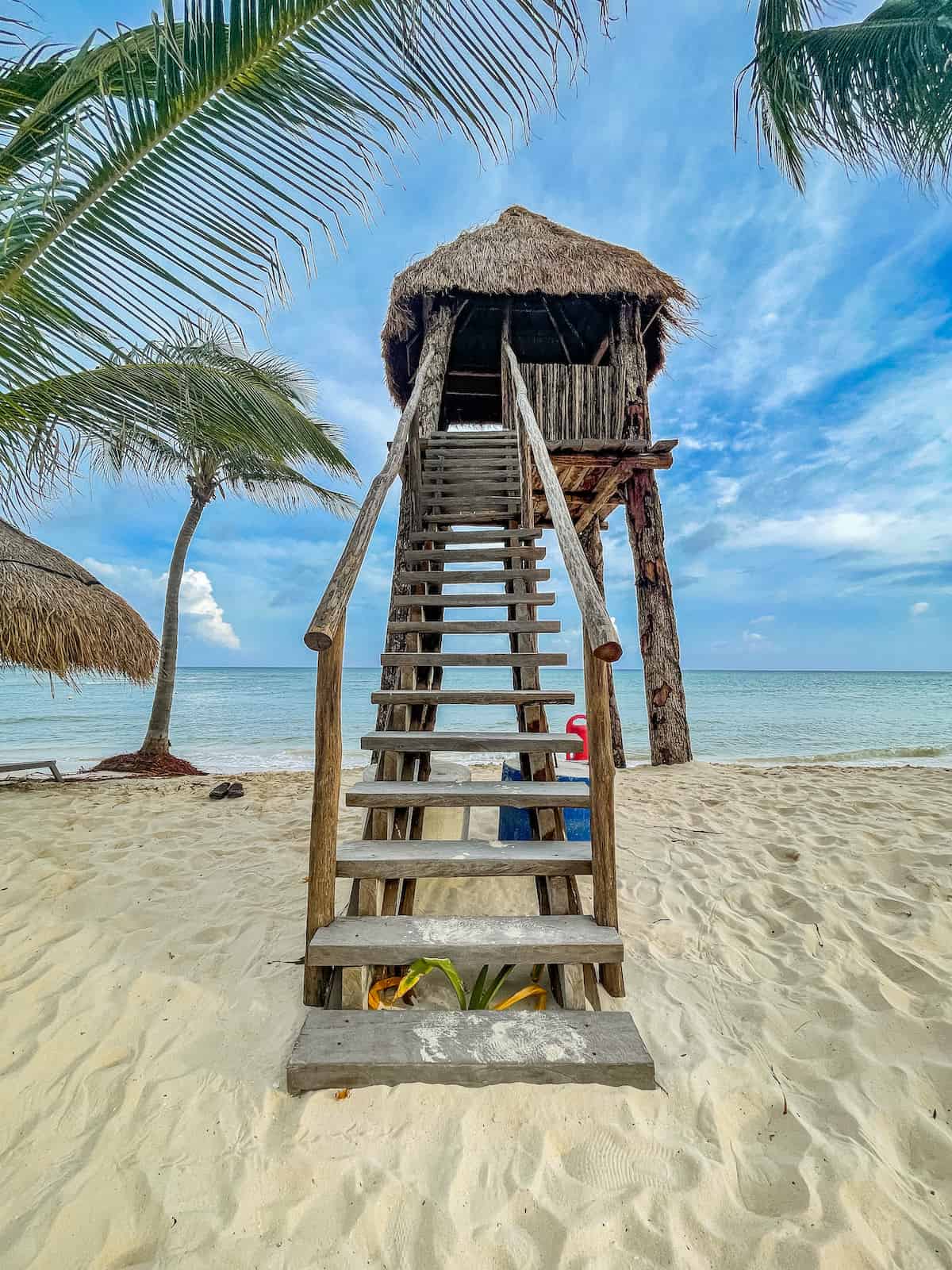 Frequently Asked Questions
Is Playa del Carmen a safe destination?
Playa del Carmen is a safe vacation destination, but use the same common sense you would for a night on the town in any unfamiliar area. When outside the resort, don't wander around alone after dark. Not all locals wear seatbelts, but you should. Be aware of your surroundings to look for pickpockets when in town, as in any city when you're traveling.
Is Secrets really all-inclusive or are there surprise upcharges? 
There are upgraded experiences that can enhance your vacation, but they aren't necessary. If you want to stick to a budget, you can have a fabulous time without upgrading. (For our trip, we were celebrating our 30th anniversary, so we decided to splurge!)
For a truly unlimited-luxury experience®, plan your next romantic vacation at Secrets Moxché. Let me know if you go. I can't wait to hear about your experience!
Like our content? Follow us on Pinterest!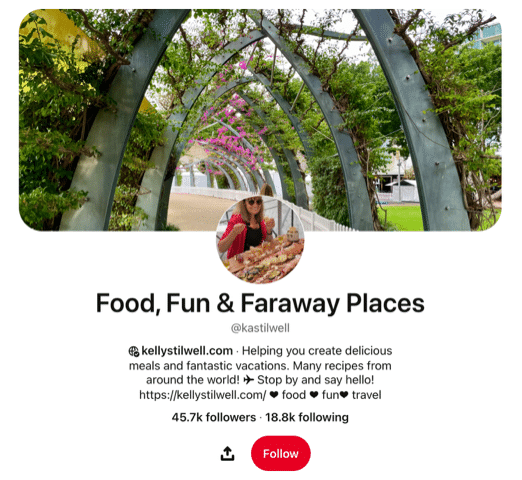 More Mexico Vacation Ideas