If you're looking for a fabulous meal and a little adventure in El Paso, head to Cattleman's Steakhouse. I had heard this restaurant was like nothing I had ever seen before, but I was still surprised at what an adventure it was!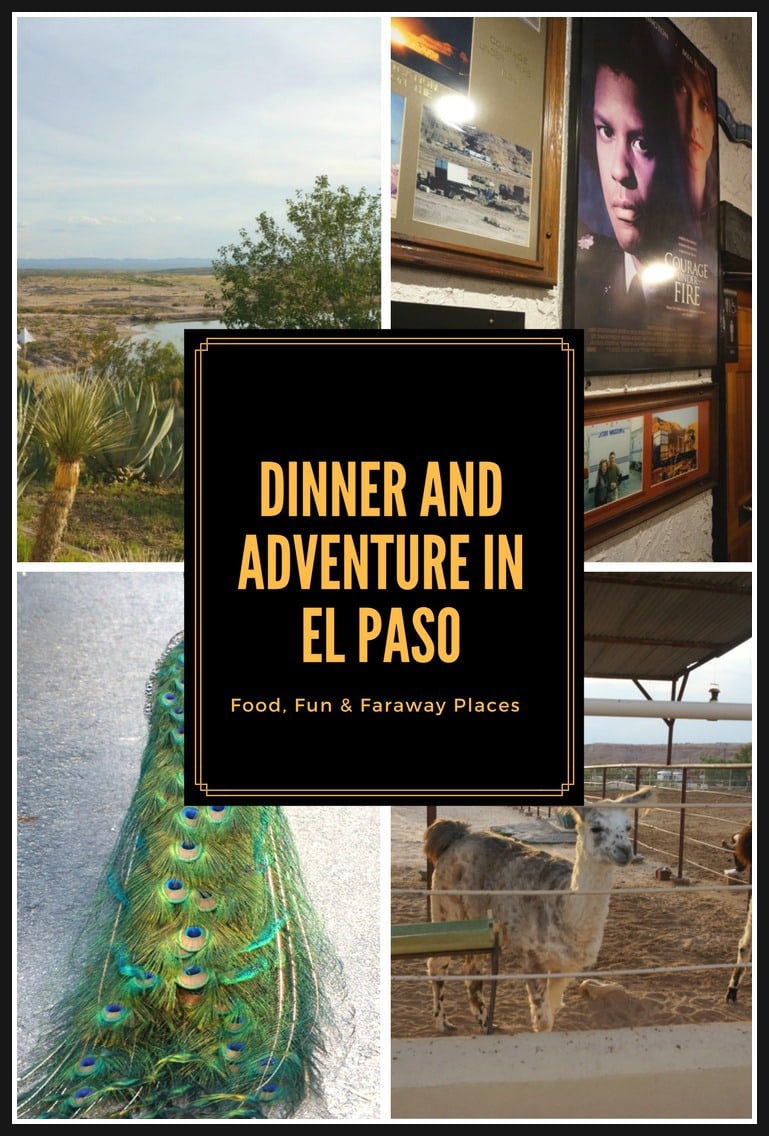 Located just outside of El Paso in Fabens, Texas, this restaurant has been cooking up delicious steaks in a one of a kind location since before the old West was old!
Adventure in El Paso
Opened in May of 1973, you could say Cattleman's Steakhouse has a bit of experience in the restaurant business. They've been serving customers ever since and their years of taking extra special care of their visitors really shows.
Over time, they have evolved into a restaurant, bar, and party facility. Oh, and did I mention the museum?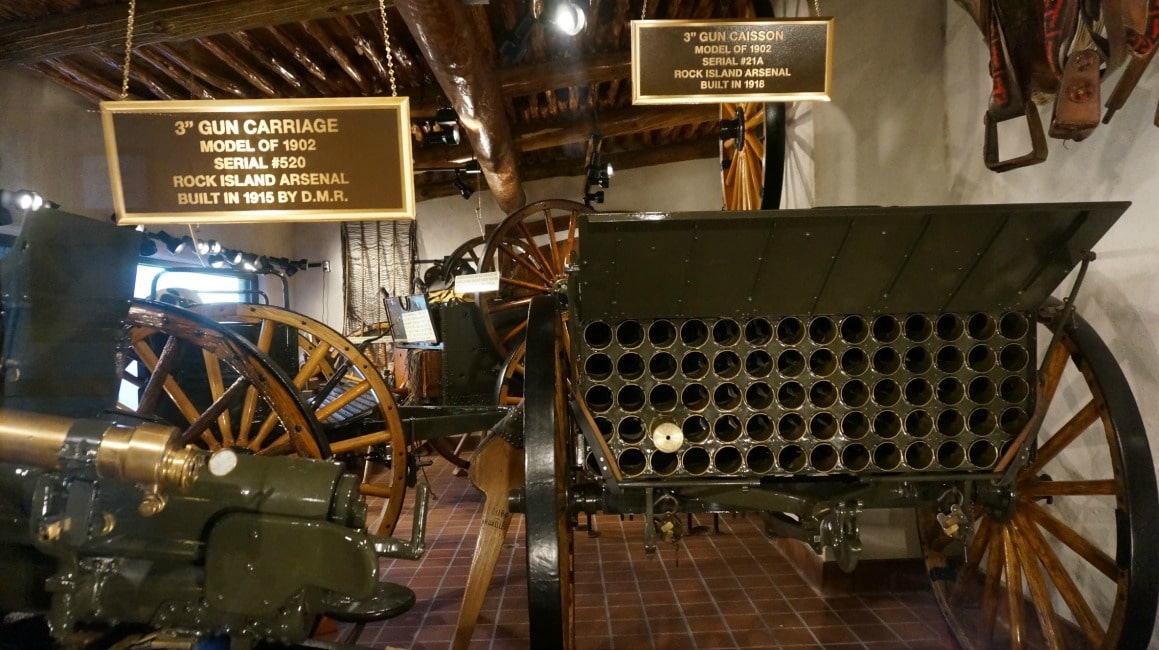 Located on Indian Cliffs Ranch, you can see how the Old West really looked back in the day thanks to this unique location. We didn't walk down the hill, but all that area is there to explore.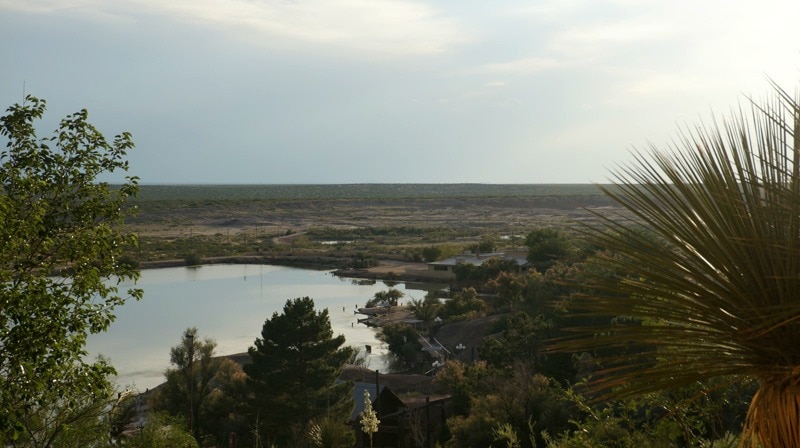 Let's start by talking food. Texas is known for many things, amazing steaks being just one of them. When you step inside Cattleman's, you can see just how fresh their steaks are.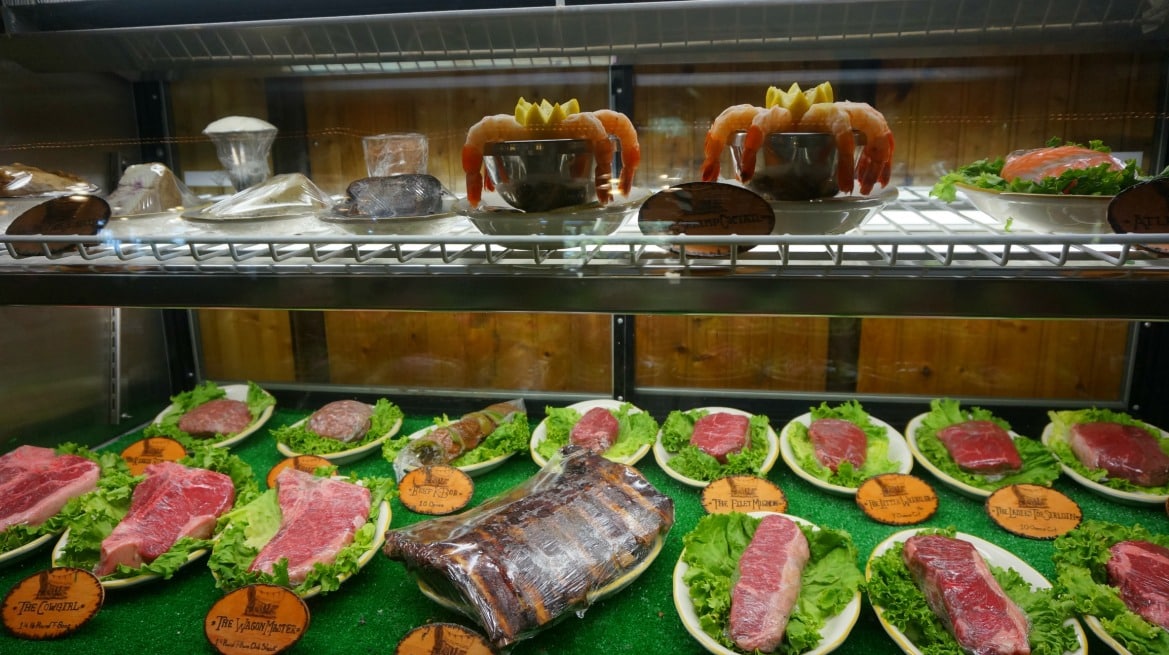 Cattlemen's Restaurant serves up steaks, Texas 'B-B-Que', seafood, chicken and other options. Most customers are there because they've heard about the steaks, but the seafood and B-B-Que are supposed to be amazing, as well. In fact, they often sell out of B-B-Que.
You'll find a lot to choose from on their menu. Their meats are locally sourced, too.
All meals come with family style portions of Cattleman's famous slaw, ranch baked beans, baked potato with all the fixings, and bread and butter. You can substitute the potato for rice or corn on the cob. The table next to me had corn on the cob and it looked really good!
Two words of advice- go hungry! Our waitress told me the smaller filet was really small, and when she brought my steak I knew I wouldn't be able to finish it. Except then I did!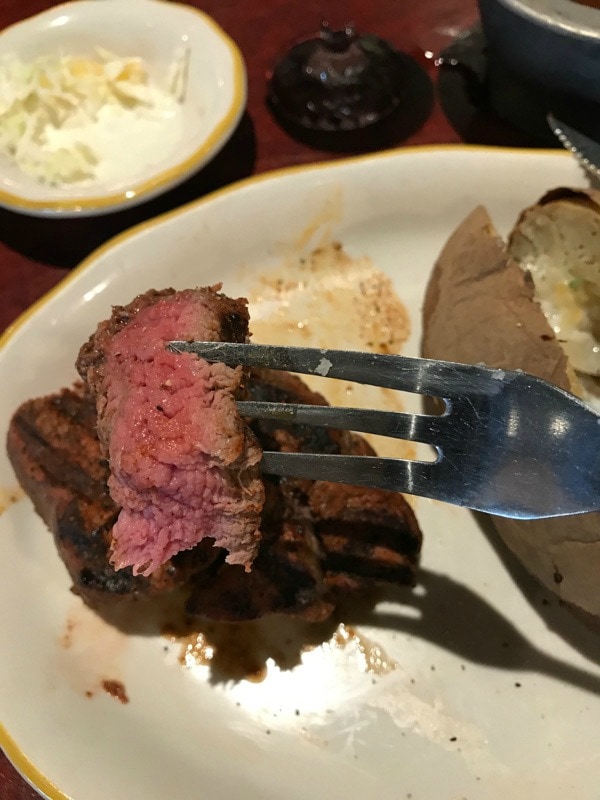 If you love wine, Cattleman's does have a nice wine list, but please, don't order by the glass. There is only one choice, and I left the glass after one small sip.
That's rare for me because I love a glass of Pinot Noir or Malbec with my steak! Like I said, they had several nice choices by the bottle, so do yourself a favor and splurge a little. The prices were pretty good, too.
The dessert menu looked good, but there was no way I could do it. I was really glad for the walk after dinner!
Cattlemen's is actually located on an authentic ranch. It's a beautiful setting and it helps transport you back in time to the rugged beauty of the old West.
Whether you are stopping by just for a visit, to have dinner, or to attend a function, try and leave some time in your schedule to explore the grounds.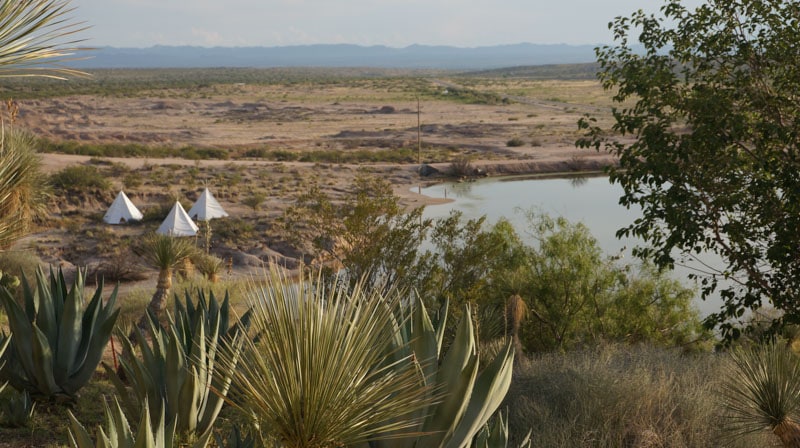 The kids will love the zoo and aviary. The area where the animals are kept gives you an idea of the size of the property. Kids can play all day at the Fort Apache maze and playground!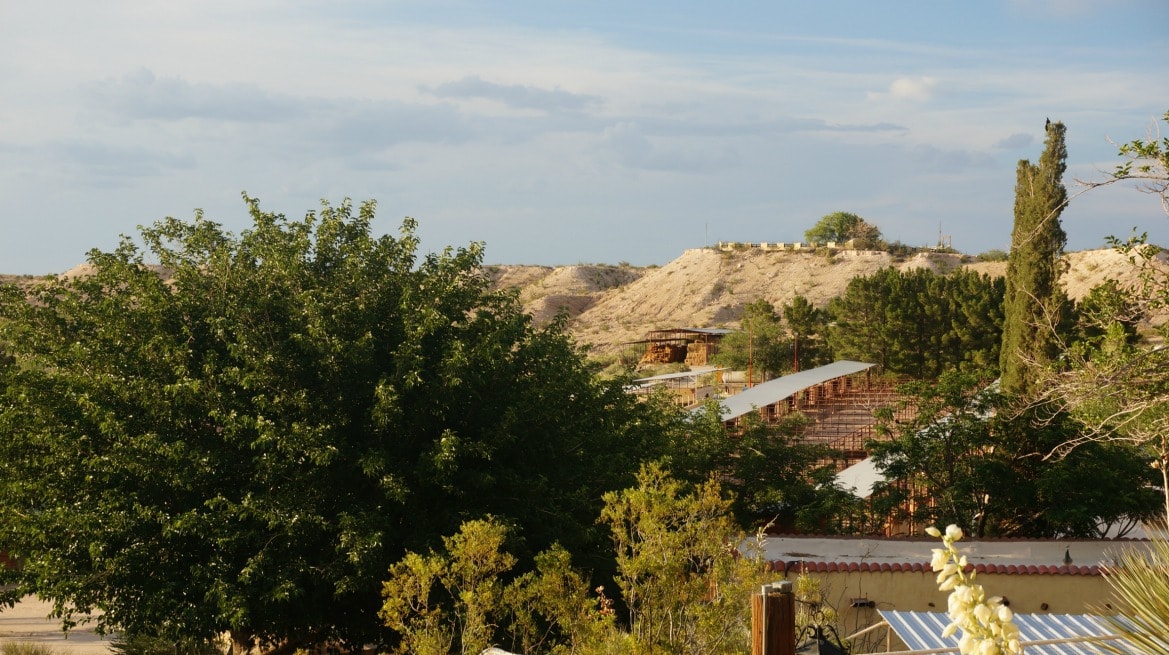 This peacock was on a mission to get a cracker.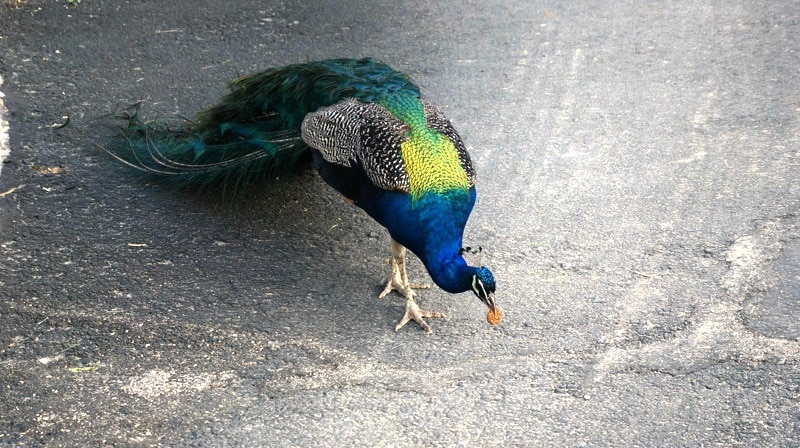 And then was really strutting his stuff, showing off. Isn't he gorgeous?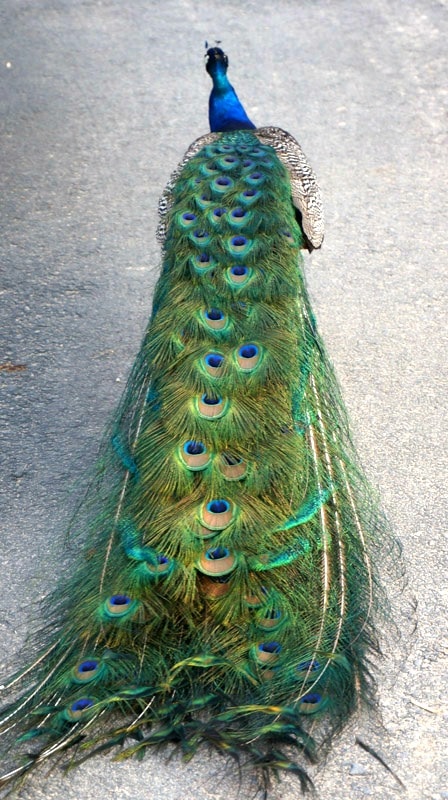 As I'm an animal lover, I made the rounds. The llamas were pretty cool. There are machines where you can pay a quarter to feed them. You can also feed the rabbits, which were adorable.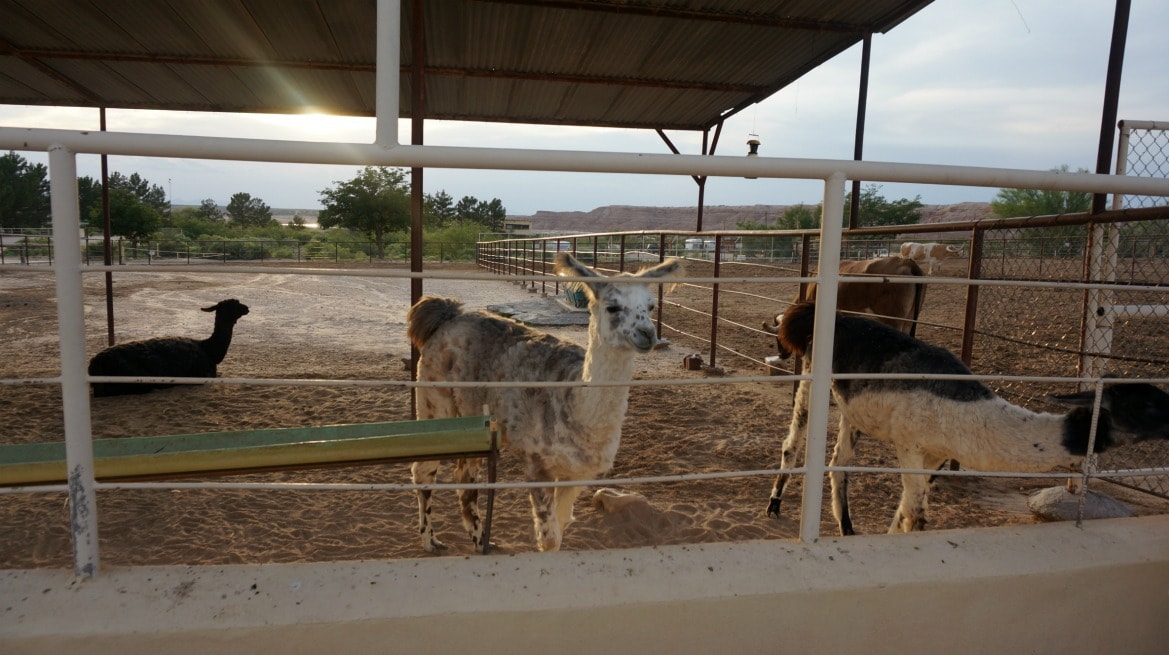 The Indian Cliffs Ranch has a unique history, too. Featured in many movies over the years, they've even created a "movie wall" where you can explore the history of the ranch and its many moments of fame!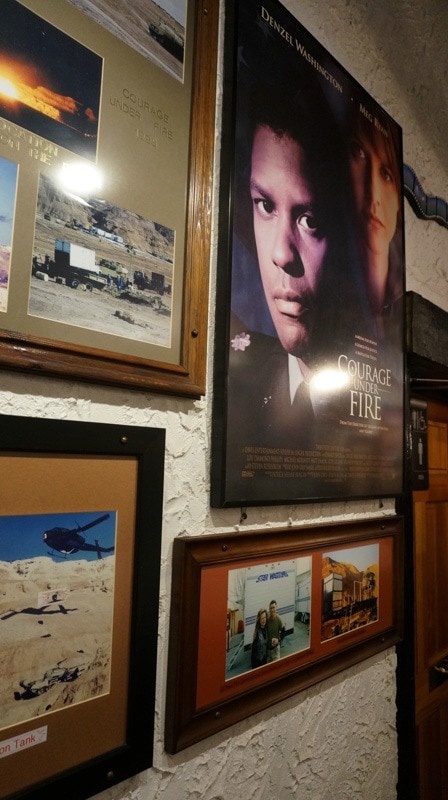 Make sure to wear your comfy shoes on your visit as the property is huge.
Hike the Butterfield Trail or if you'd rather relax, grab some gifts in their on-site gift shop. Everything really is bigger in Texas! It's quite a gift shop!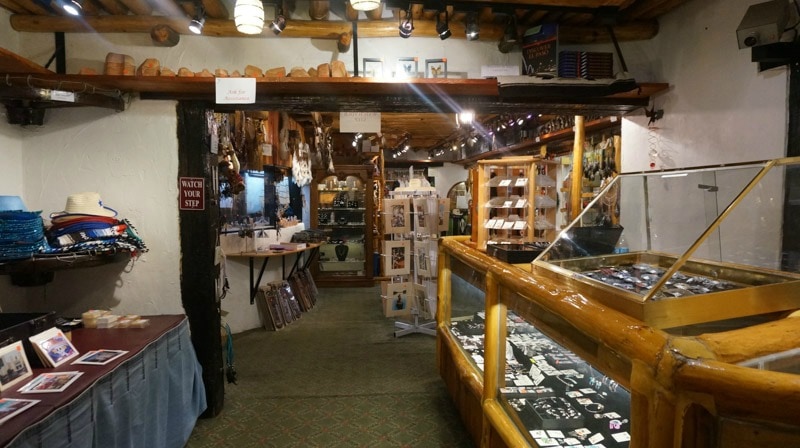 Cattleman's hosts a lot of private events, so if you are in the market for a banquet facility, I can't imagine you finding a better spot in the El Paso area! The views are just spectacular!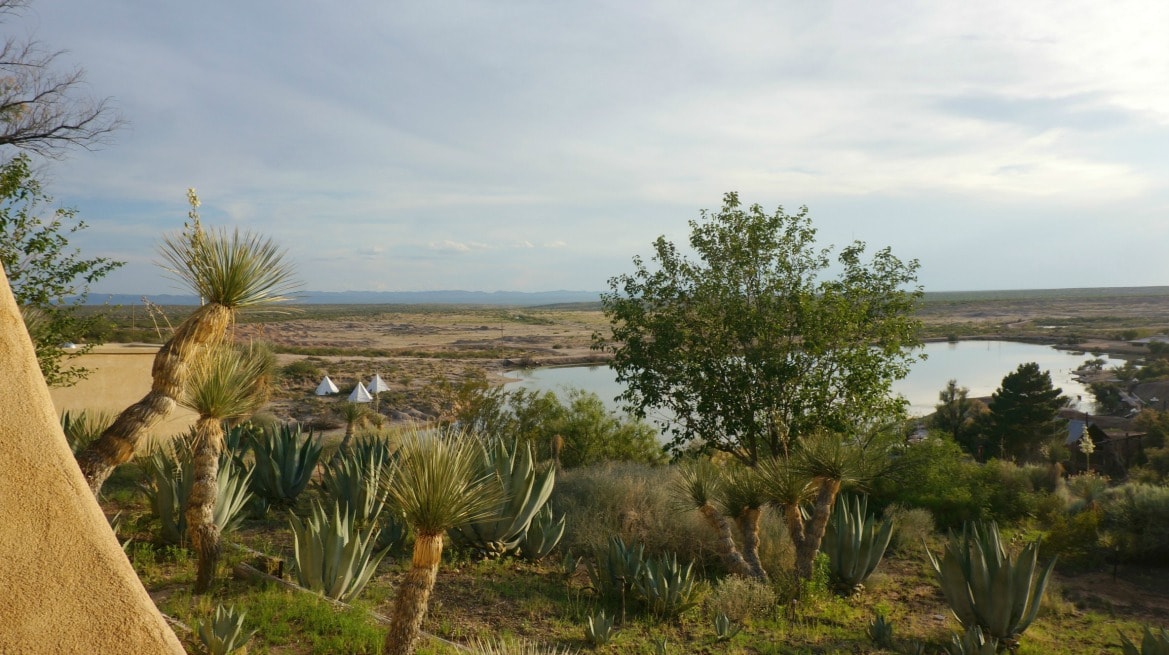 There's nothing quite like Cattleman's, and you won't find a more beautiful place to watch the sunset in West Texas.
If you're visiting El Paso, check out my hotel recommendation and what to do while you're there.
Cattleman's Steakhouse is located just 4.5 miles north of I-10 from the Fabens exit 49, directly east of El Paso. I'd love to hear about your experience when you visit. Share in the comments!