This very berry smoothie bowl recipe is a sponsored post written by me on behalf of Activia Probiotic Yogurt. All opinions are 100% mine.
This Very Berry Smoothie Bowl is the perfect delicious breakfast and you'll be getting those important probiotics, too! Way to go!
Chances are you have heard the word "probiotics" before, but do you understand what they really are? Even more important, why you should be getting them?
Probiotics are live microorganisms like bacteria and yeasts that have been studied and shown to provide a health benefit. Bacteria are already found naturally in your body, but increasing the good bacteria can help keep your gut healthy. Some probiotics have been shown to have digestive health benefits.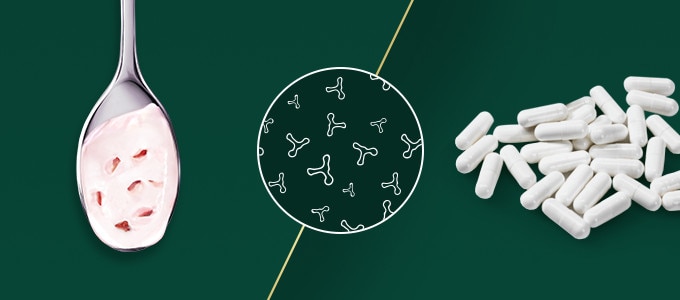 Including Probiotic Foods into your healthy diet can also have an impact on your overall health and well-being. Some probiotic foods offer even more benefits than the probiotic supplements, in addition to the good bacteria.
Getting your probiotics through foods can also help buffer stomach acids which increase the chance that the probiotics will survive through your digestive tract. I also find it much easier to simply eat delicious tasting food than to try to swallow pills.

Activia makes it easy for you to include probiotic foods in your diet that are not only good for you but taste delicious, too. Plus you can feel good knowing you are doing something good for your digestive well-being and overall health. Simply adding two servings of Activia into your daily routine may help reduce the frequency of minor digestive discomforts such as gas, bloating, abdominal discomfort and rumbling.
Activia makes a variety of delicious probiotic yogurts and probiotic dairy drinks that are not gritty or chalky and have billions of live and active probiotics in every cup. In fact, every cup of Activia contains its probiotic strain plus four additional cultures including Streptococcus Thermophilus, Lactobacillus Bulgaricus and Lactococcus Lactis.
Activia Probiotic Yogurts come in over two dozen flavors with options such as fruit, low calorie, added fiber, and more. The individual serving cups make them easy to grab and go. The Activia Dairy Drinks also come in single serve containers for a quick refreshing, healthy drink anytime.
I have always loved the convenience of Activia Probiotic Yogurts for an on the go snack, but recently I have found myself getting more creative. Smoothie Bowls are all the rage, and I've yet to make one, until today! This is such an easy way to get your probiotics and your antioxidants! Enjoy!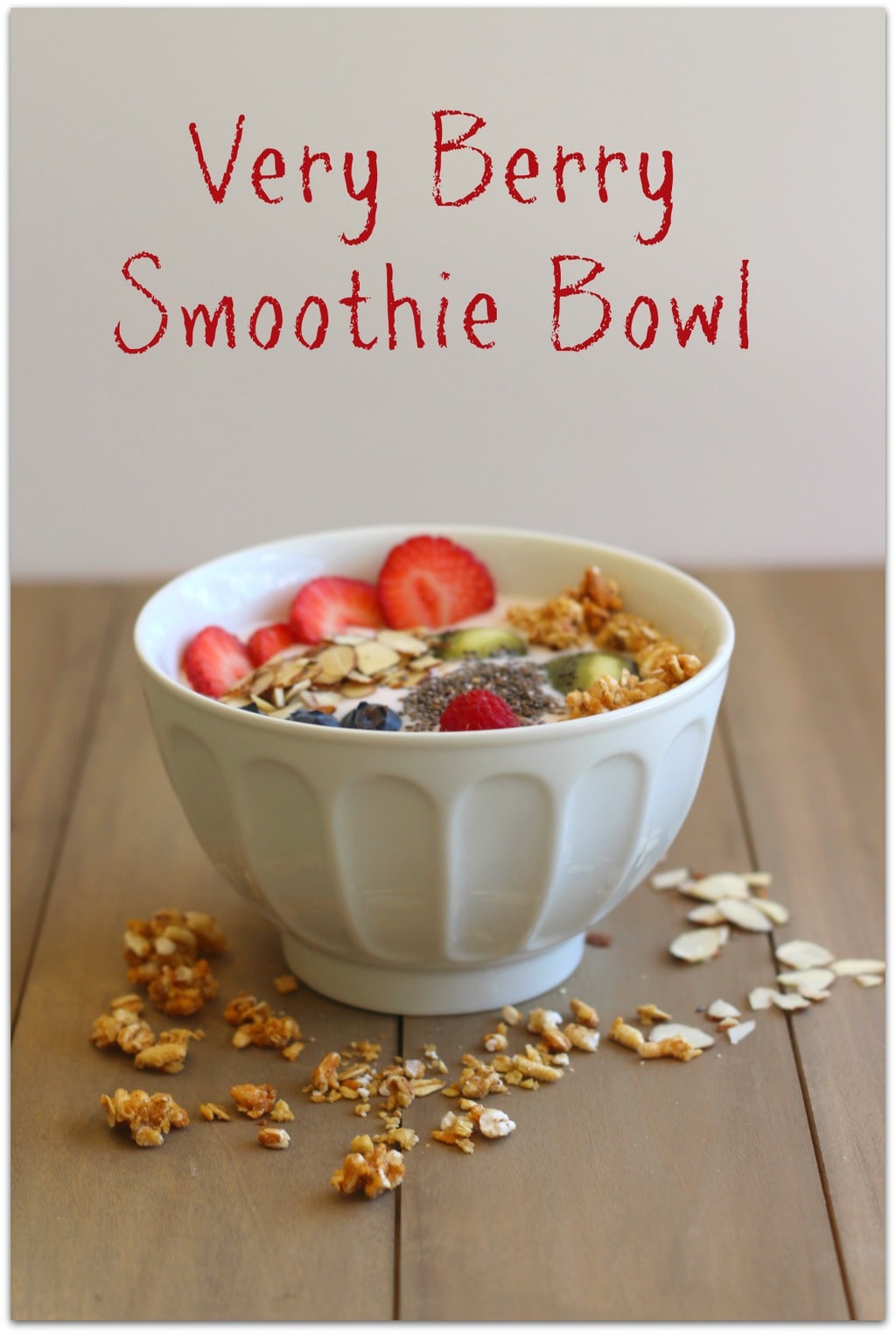 Activia Smoothie Bowl
Ingredients
Activia Probiotic Drink with Bifidus, any flavor (We used Strawberry Banana Flavor)
Choose whichever kinds of fruits and toppings you would like. I chose all of these for my smoothie bowl.
Kiwi
Strawberries
Raspberries
Blueberries
Chia seeds
Sliced almonds
Granola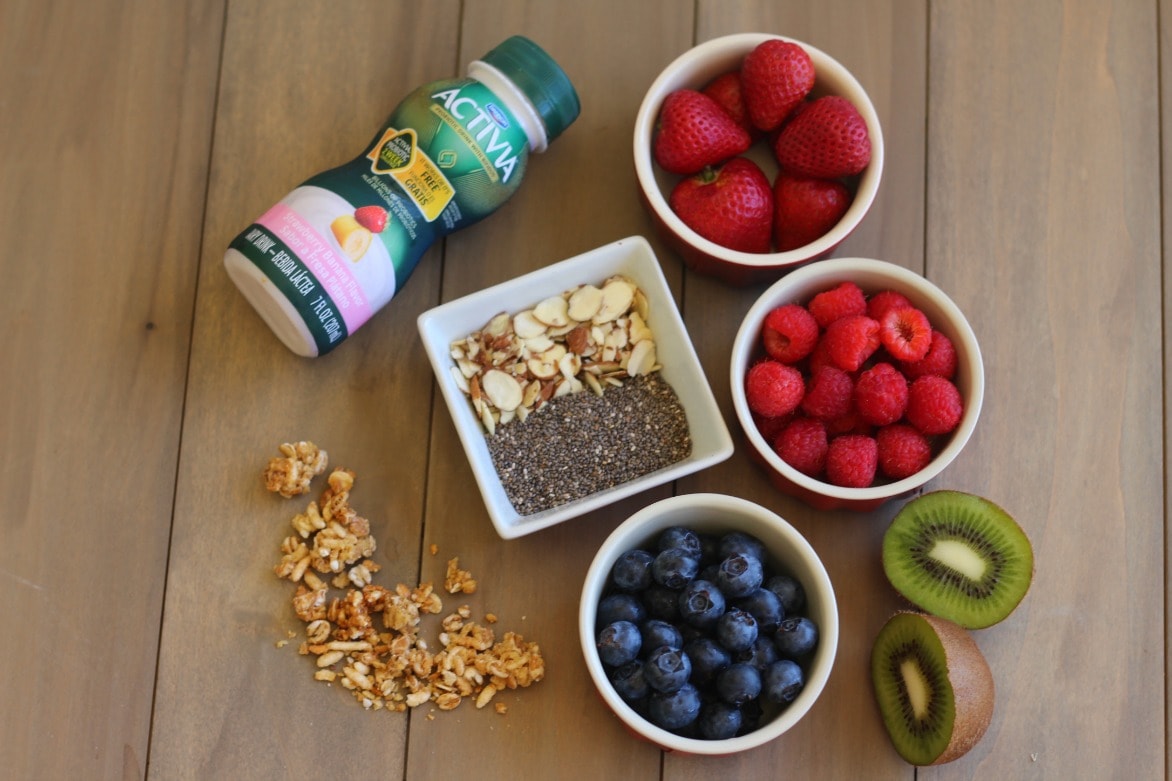 Instructions
Prepare fruit by cleaning and slicing until you have the amount of fruit you would like in your bowl.
Fill the bowl with the Activia drink.
Add toppings as desired.
I told you it was easy! And so good!
Check out the Activia website to learn more about the health benefits of probiotics and take the Activia Probiotic Challenge (Challenge Rules)!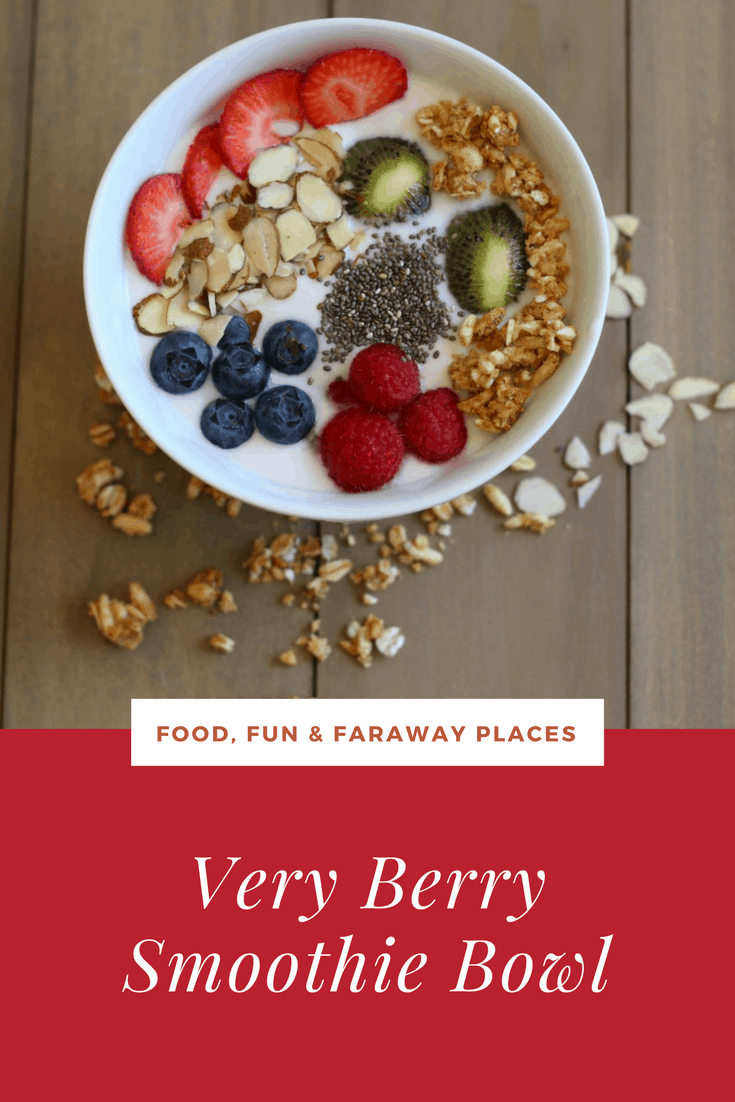 Like our content? Follow us on Pinterest!