When visiting Disney Springs in Orlando, Raglan Road is a must for my family. It has been our favorite restaurant in all of Orlando for several years.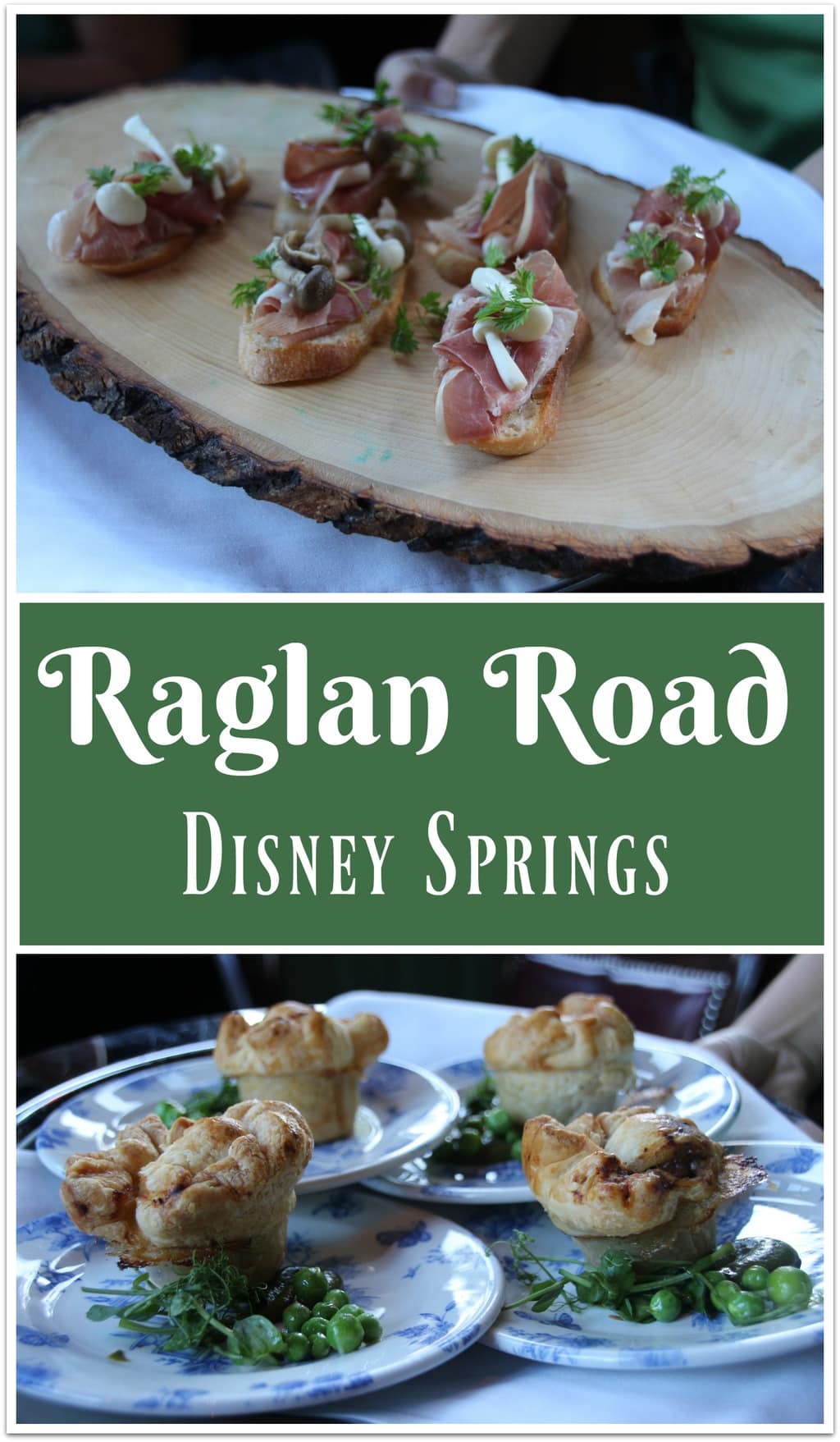 With St. Patrick's Day just around the corner, I was invited to preview the Mighty Fest menu last night, and though it was no surprise to me, it is pretty fabulous. The food is absolutely outstanding, the atmosphere fun, and the service is always great at Raglan Road. What more could you want? Visiting during the Mighty Fest, there is even more fun to be had!
The Raglan Road Mighty Fest runs March 16th-19th and features a huge lineup of Irish bands and dancers, as well as fantastic authentic dishes by Irish celebrity chef and PBS/Create TV personality, Kevin Dundon.
Raglan Road Mighty Fest Entertainment Lineup
Let's start with the entertainment being brought in from all over the country and the world.
Young Dubliners - Quite possibly Celtic rock's hardest working band, playing hundreds of shows to thousands of fans across the United States and Europe every year. Known for their exciting live performances, the Young Dubliners bring their hearty rock and Irish-infused tunes to the Raglan Road stage.
The Byrne Brothers - An exceptionally talented traditional Irish music family from Donegal. They are Luca, 12, on button accordion; Finn, 10, on banjo, mandolin and whistle; and Dempsey, 7, on whistle and bodhran (percussion). Their show combines exciting traditional Irish tunes with modern dance beats, and they're known for their fun interaction with their audience.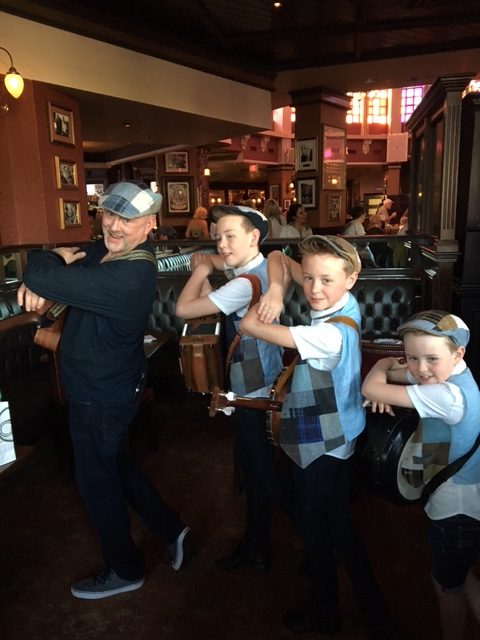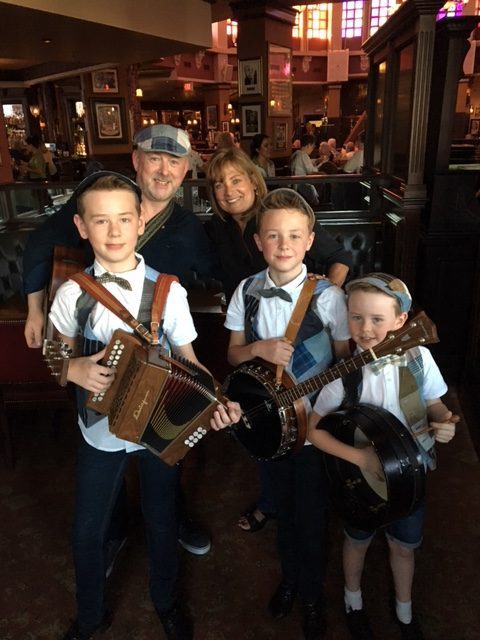 They even took time for a photo with me. Nicest bunch!

HanaLena Band - A sister duo based out of Nashville, Tenn. Hannah and Caroline grew up in the heart of Mississippi and were surrounded by bluegrass, country and the Delta blues. Their unique blend of acoustic instrumentation, moving lyrics and tight vocal harmonies make for an entertaining show.
The Raglan Roots Coalition – More than 10 years down the road, Raglan Road felt it was time to shake its boogie – Roots style, with this popular Irish house band. Think soul-rocking Celtic bluegrass with some hip-swingin', knee-shakin' funky roots beats.
Swingin' On the Gate - This four-piece band of multi-instrumentalists with roots in legendary Lisdoonvarna in County Clare have serious crossover credentials and musical pedigree including traditional and classical training. They are multiple medal winners at Fleadhs music competitions and have toured in Italy, Switzerland and the United States.
Rollickin' Rua - A fresh and exciting four-piece traditional Irish music ensemble from Ireland and Scotland. Each of the accomplished musicians brings a wealth of musical talent and experience to their vibrant live show of music and song.
The Raglan Road Irish Dancers – Plucked from the cast and stages of the world's greatest Irish dance shows, the Raglan Road Irish Dancers perform throughout the Mighty Festival. You can even learn some traditional Irish dance steps – no experience necessary!
You can see the schedule posted on the Raglan Road site. Festivities will begin at 11 am and go until 2 am.
The entertainment is fabulous, but in my humble opinion, is not the star of the show. The food is our reason for coming back again and again!
Last night we had hand-picked butler style served appetizers and drinks from the Mighty Fest, beginning with Irish Iced Tea.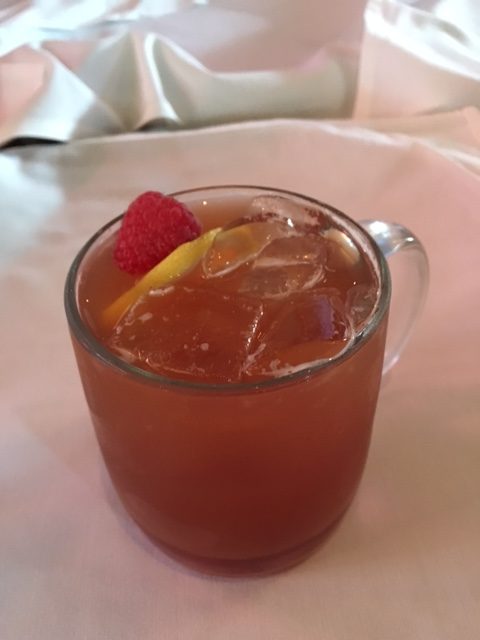 Next, we had one of my favorites of the evening, the Cold Water Prawn Cocktail with Marie Rose & Lemon. Each dish was paired with a perfect brew, and this one was served with Bloomsday Pale Ale from Orange Blossom Brewing.
Then we were served Salt Cured Irish Spec Iberico Style with Picked Mushrooms paired with Planted Strawberry & Lime Hard Cider from Keel and Curley Winery.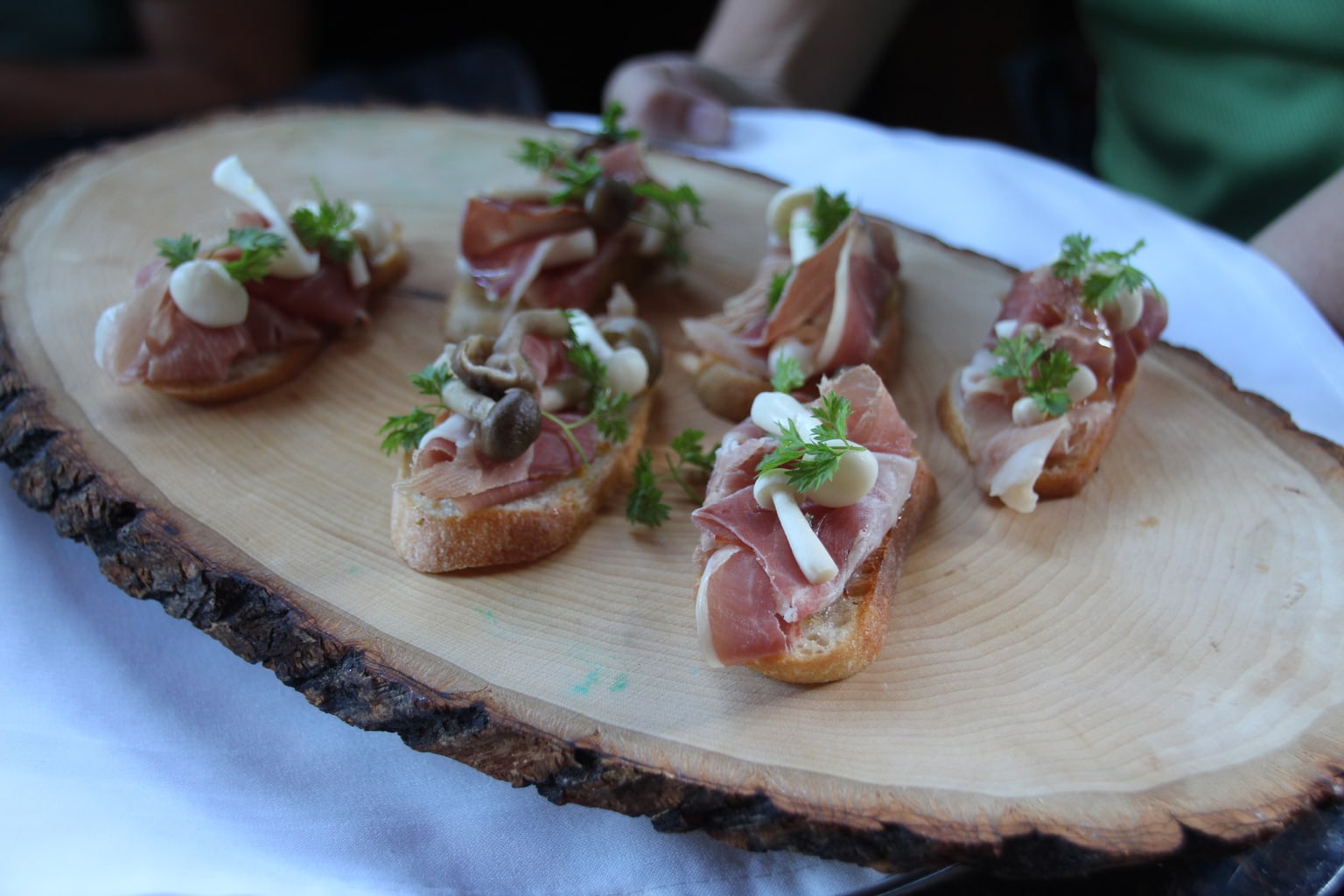 The Espresso of Roasted Onion Squash Soup with Amoretti Crumbles was heavenly and paired with Terrapin Hopsecutioner from the Terrapin Beer Company. It's a must!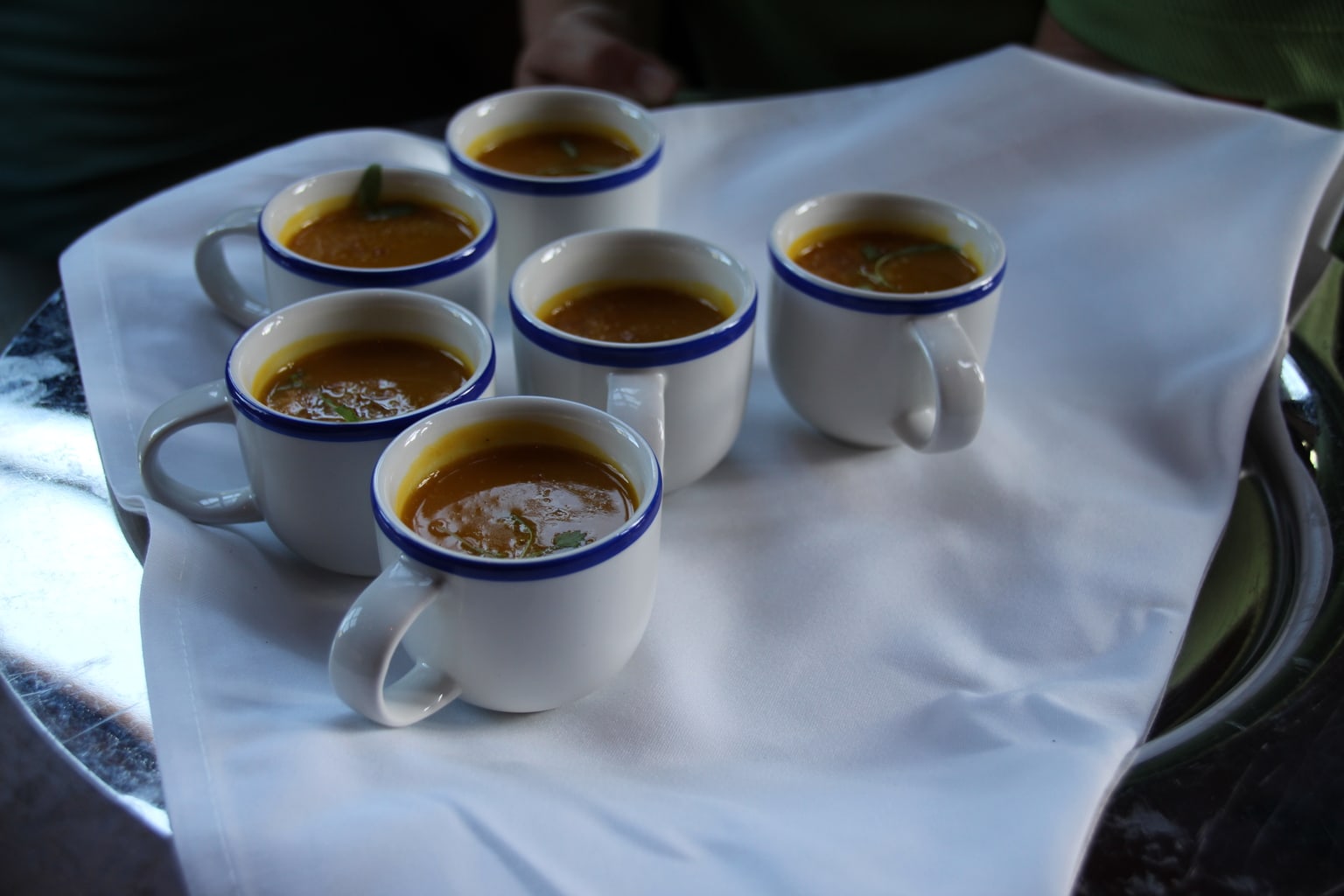 Have you tried Black Pudding? Served with Potato Croquette and Homemade Curry Dip and paired with Tri Wishes Grand Irish Red from Crooked Can Brewing. Crazy good!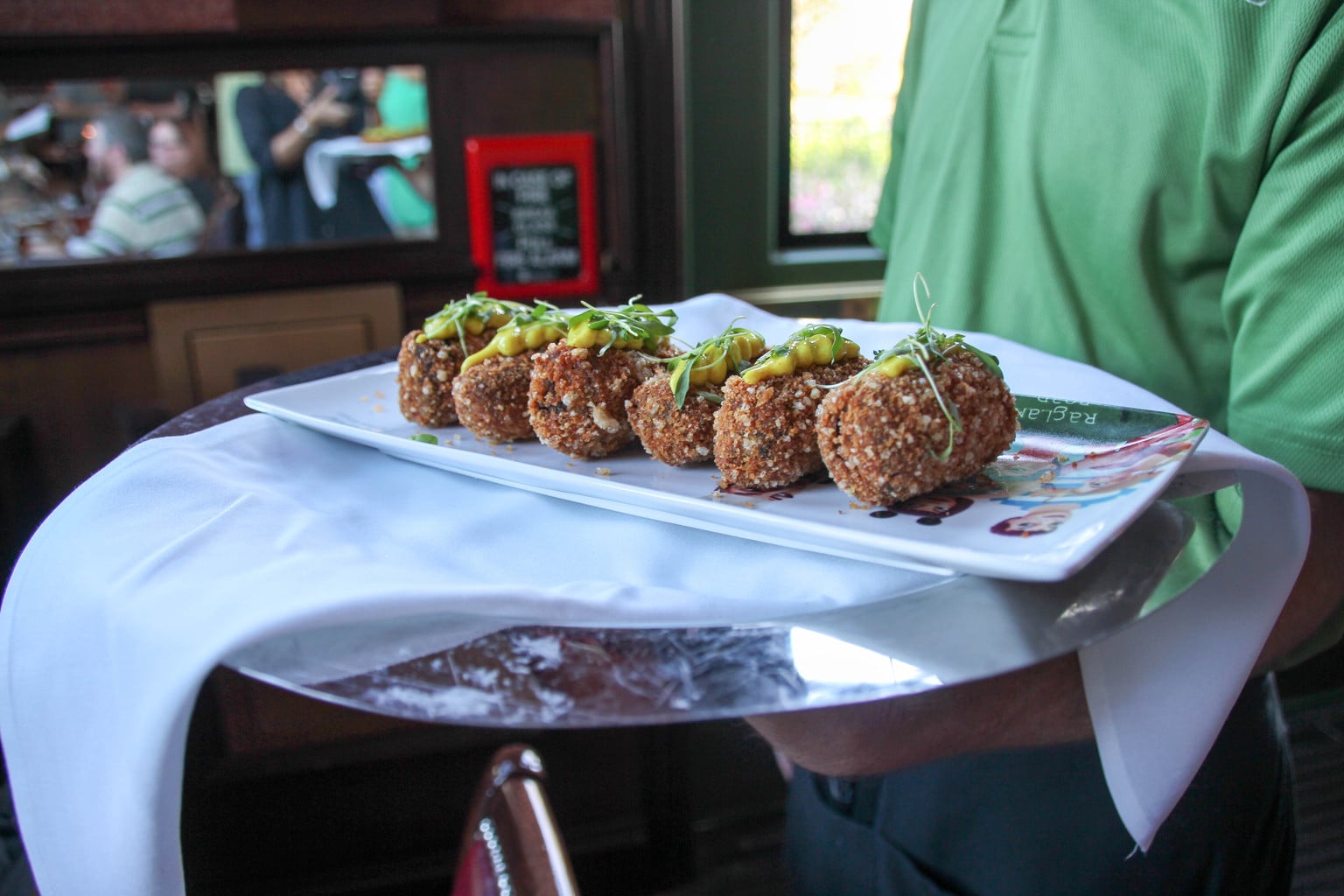 Everyone raved about the Lemon Herb Crusted Atlantic Cod over Creamed Leeks paired with Paddy's (Not Patty's) Pilsner from Orange Blossom Brewing. This is a limited edition Mighty Fest Brew, so get it while you can!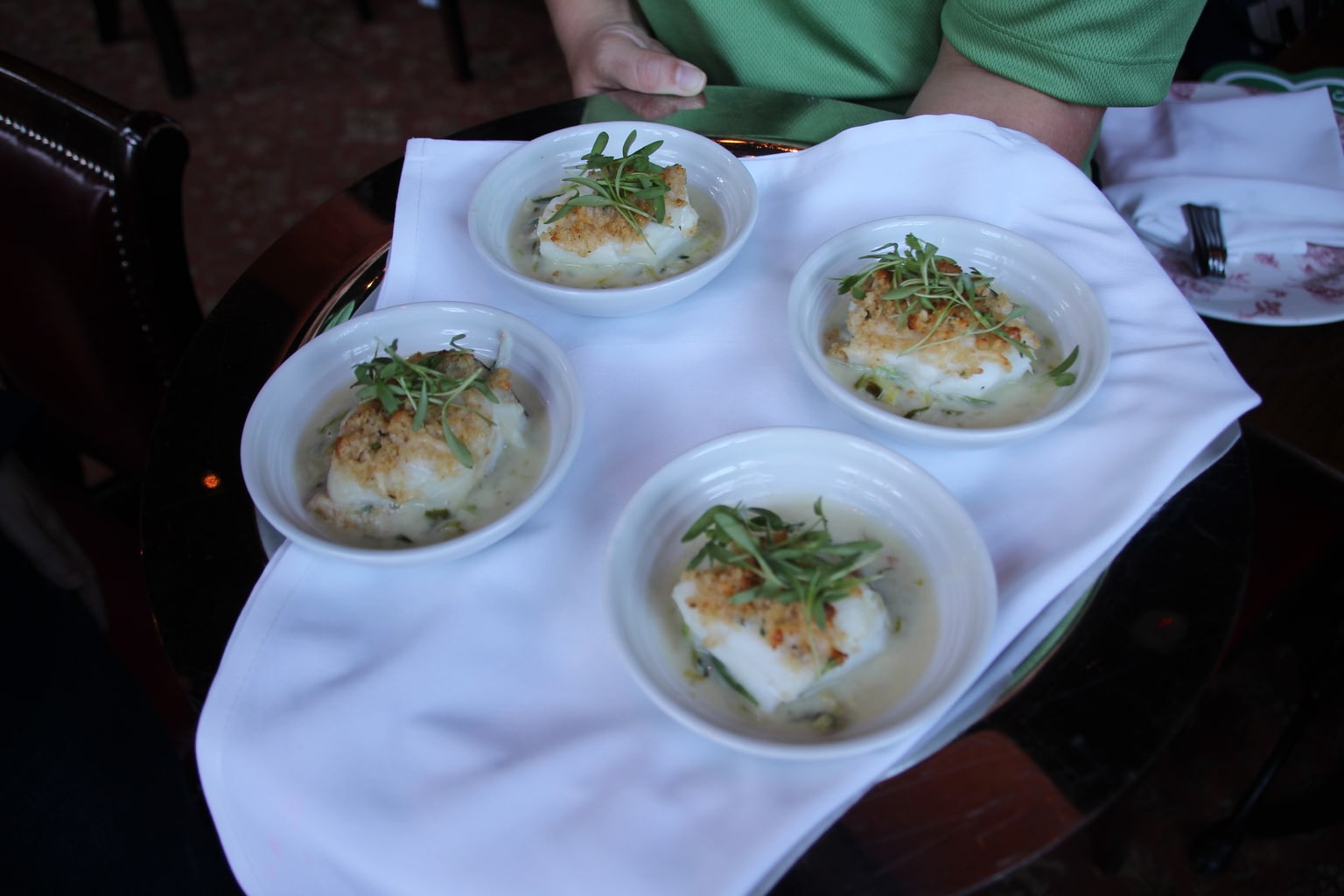 Just look at the Braised Lamb Mini Pies with Minted Pea Pureé. As delicious as it looks, and served with the Tri Wishes Grand Irish Red, another one from Crooked Can Brewing.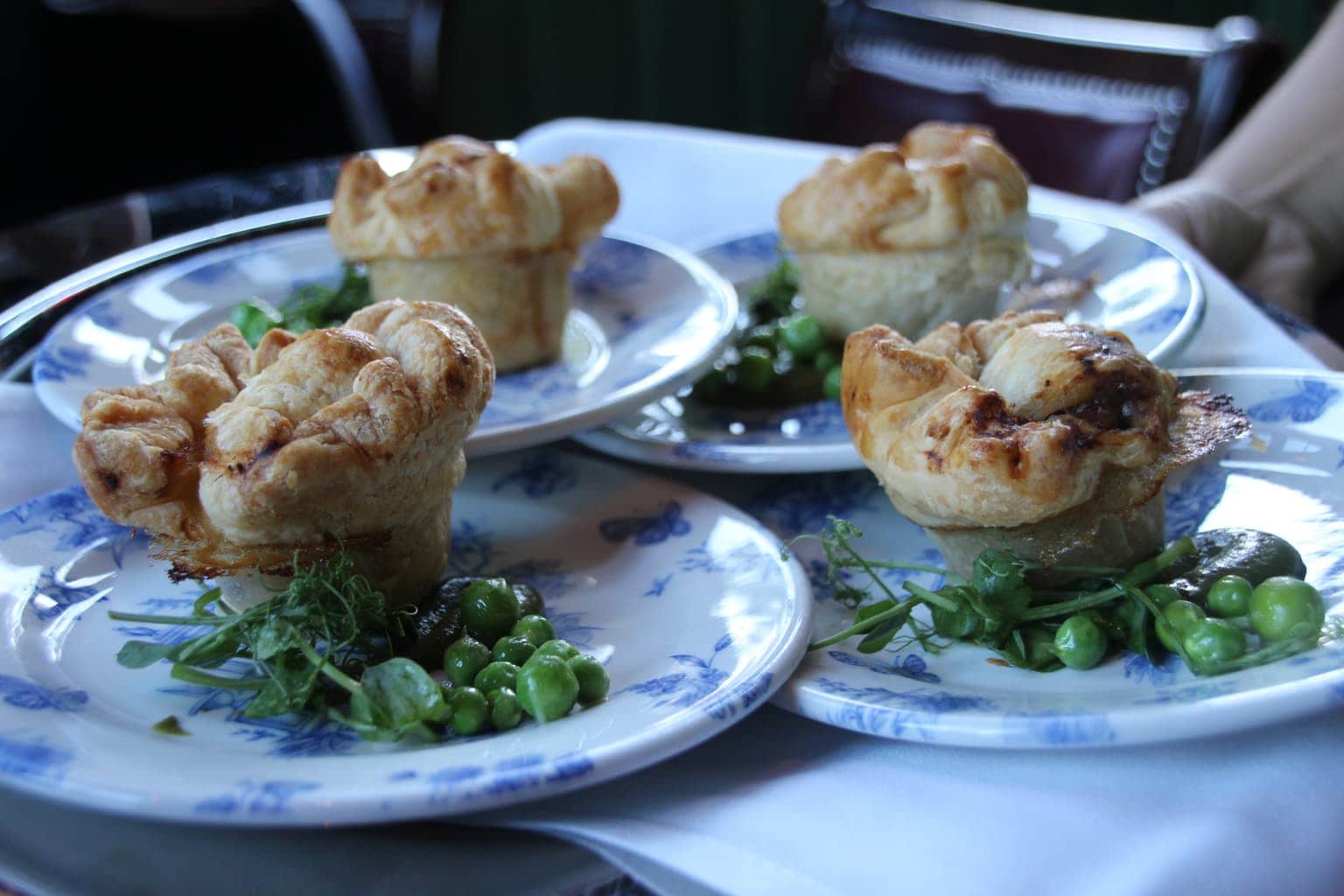 The Shephard's Pie was Beef & Lamb, Root Vegetables, Red Wine Jus, topped with Mashed Potato and paired with Miriam's Irish Coffee Stout from Coppertail Brewery. The Stout blew me away, and was the perfect accompaniment!
Finally, the Beer Battered Monk Filet with Hand Cut Chips and Tarter Sauce was fantastic and paired with Fat Tire Amber Ale from New Belgium Brewing Company.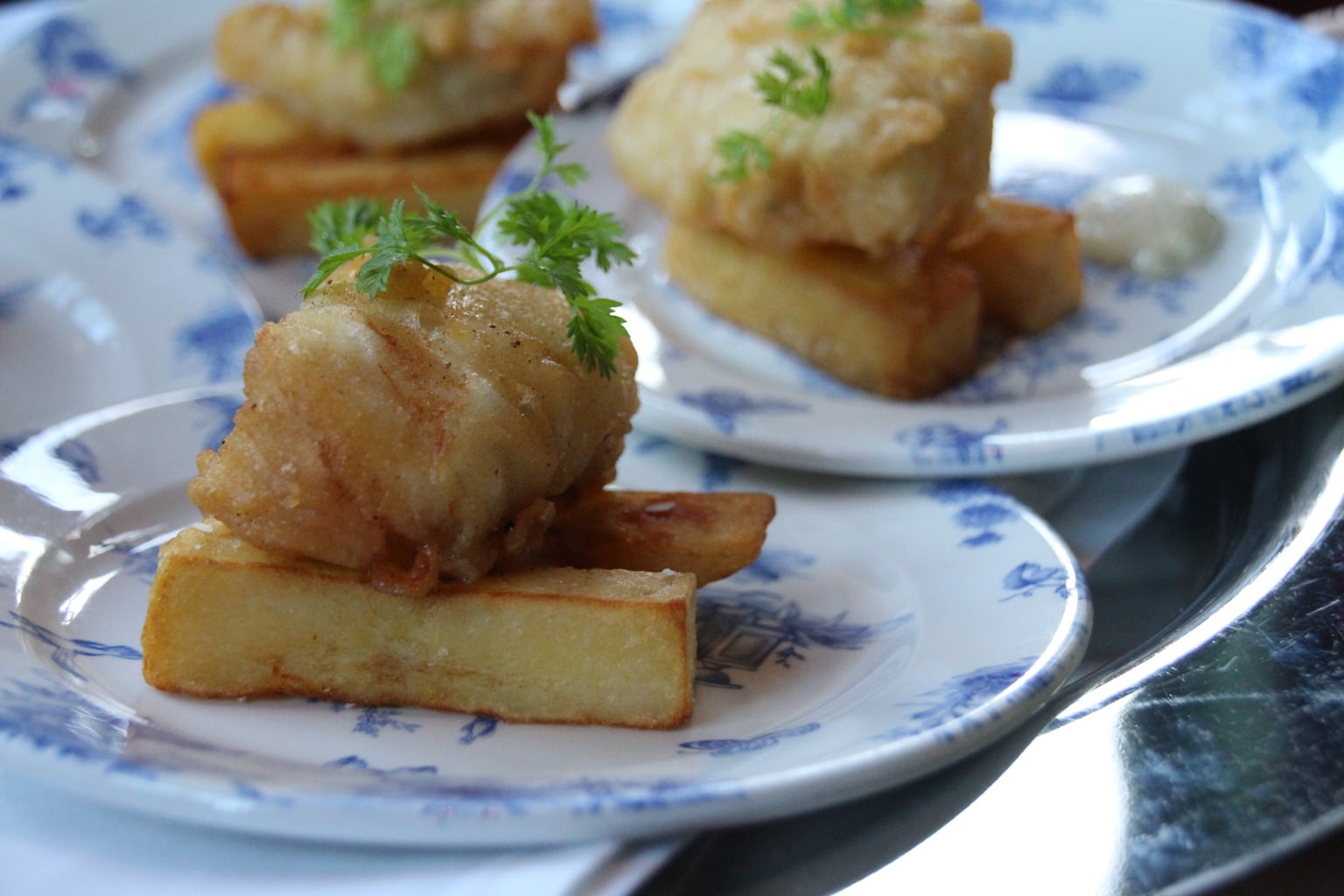 I was stuffed. I could not eat another bite...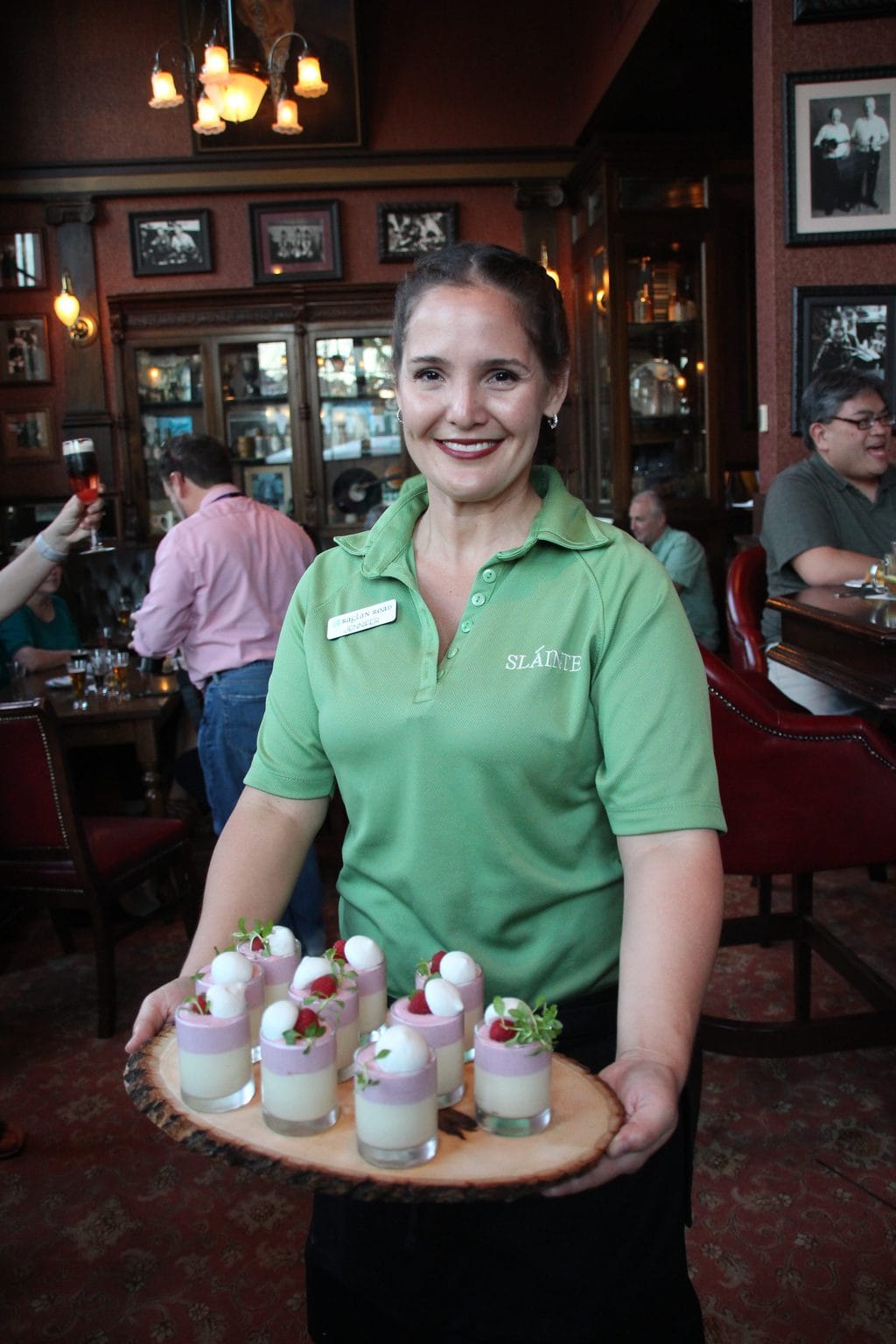 Well, I can't very well share it with you if I don't try it, right?
Mini Bread & Butter Pudding, a favorite of regulars!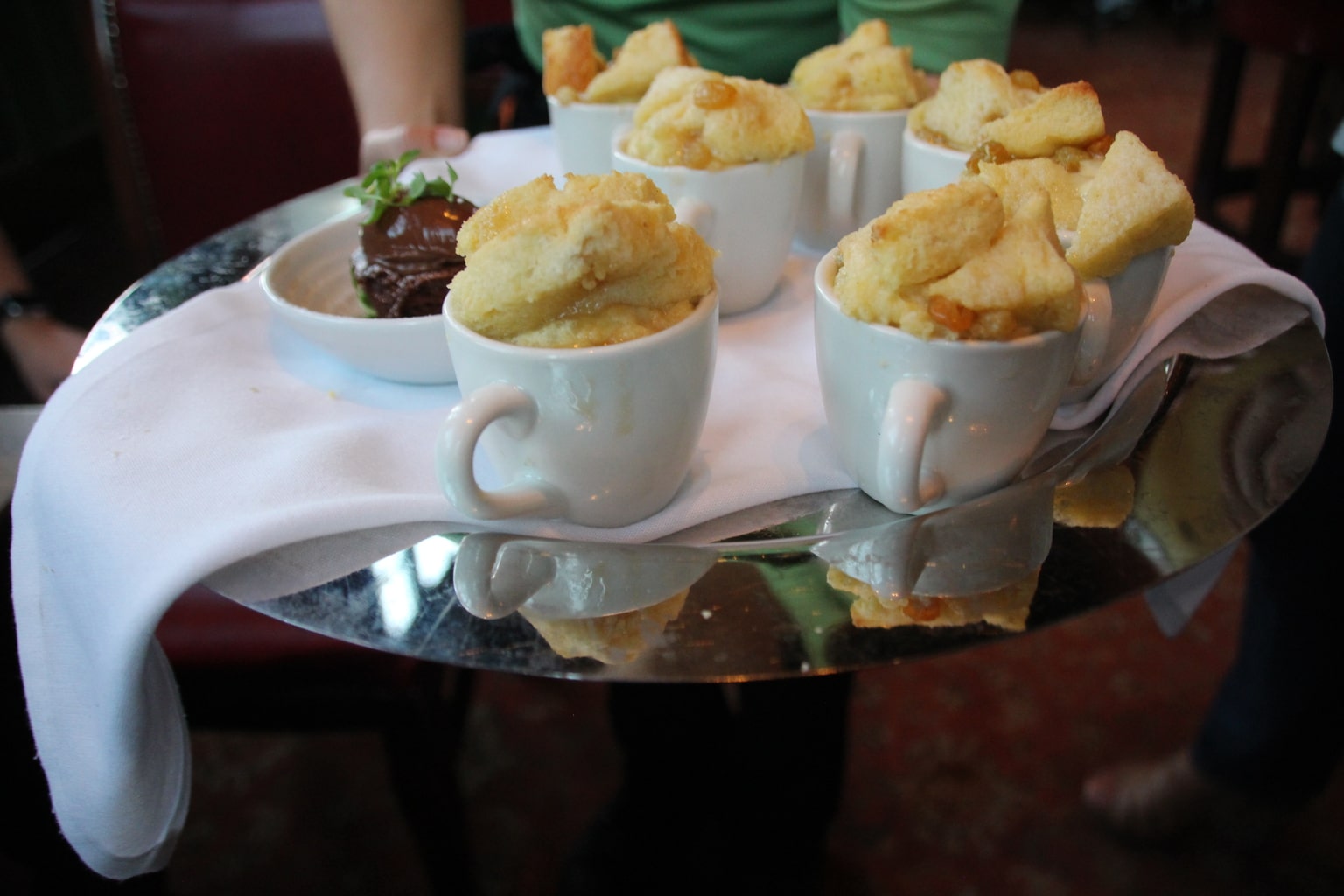 The Dunbrody Kiss- so decadent!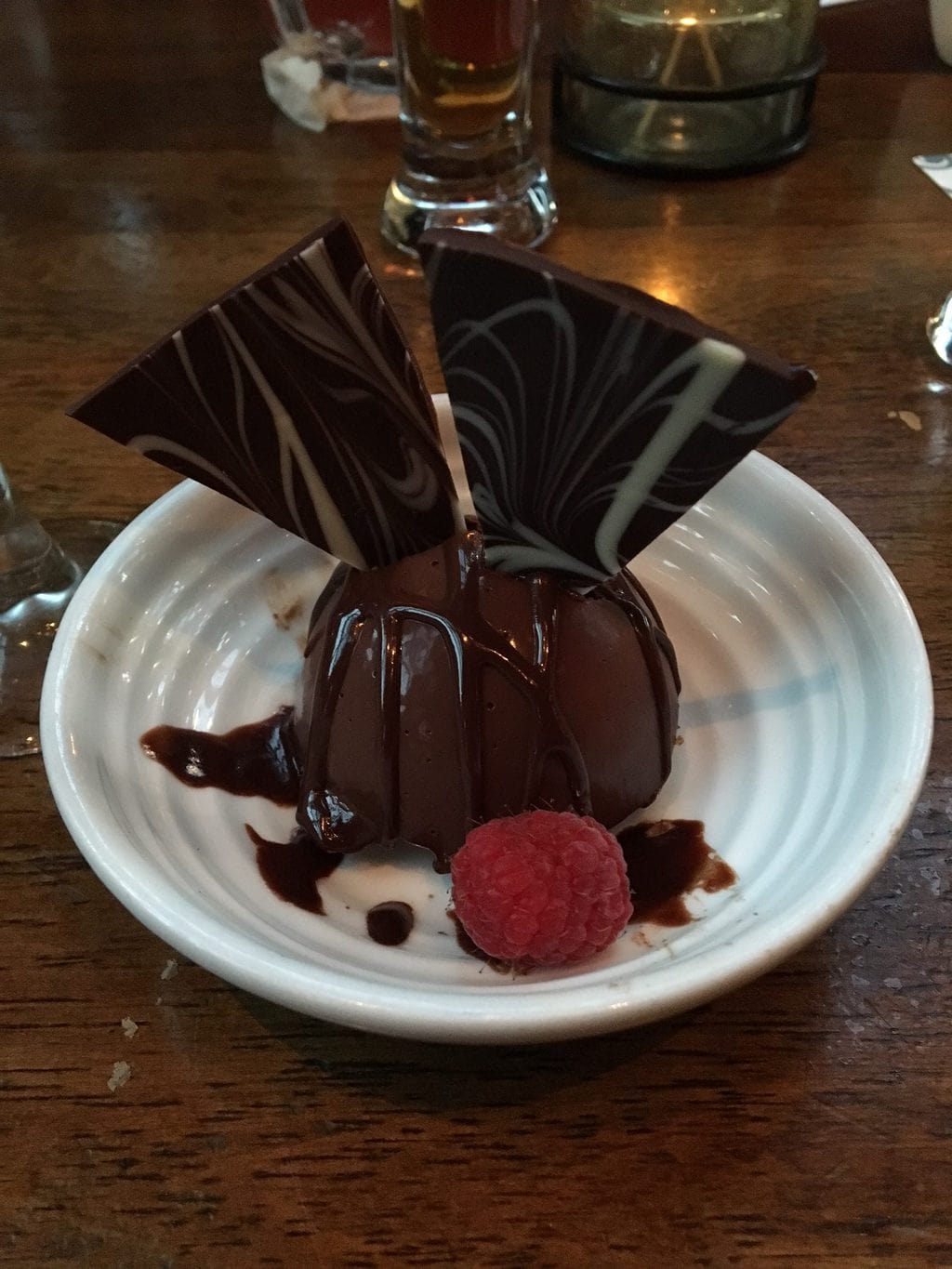 And the Trifle Sinful. Delightful!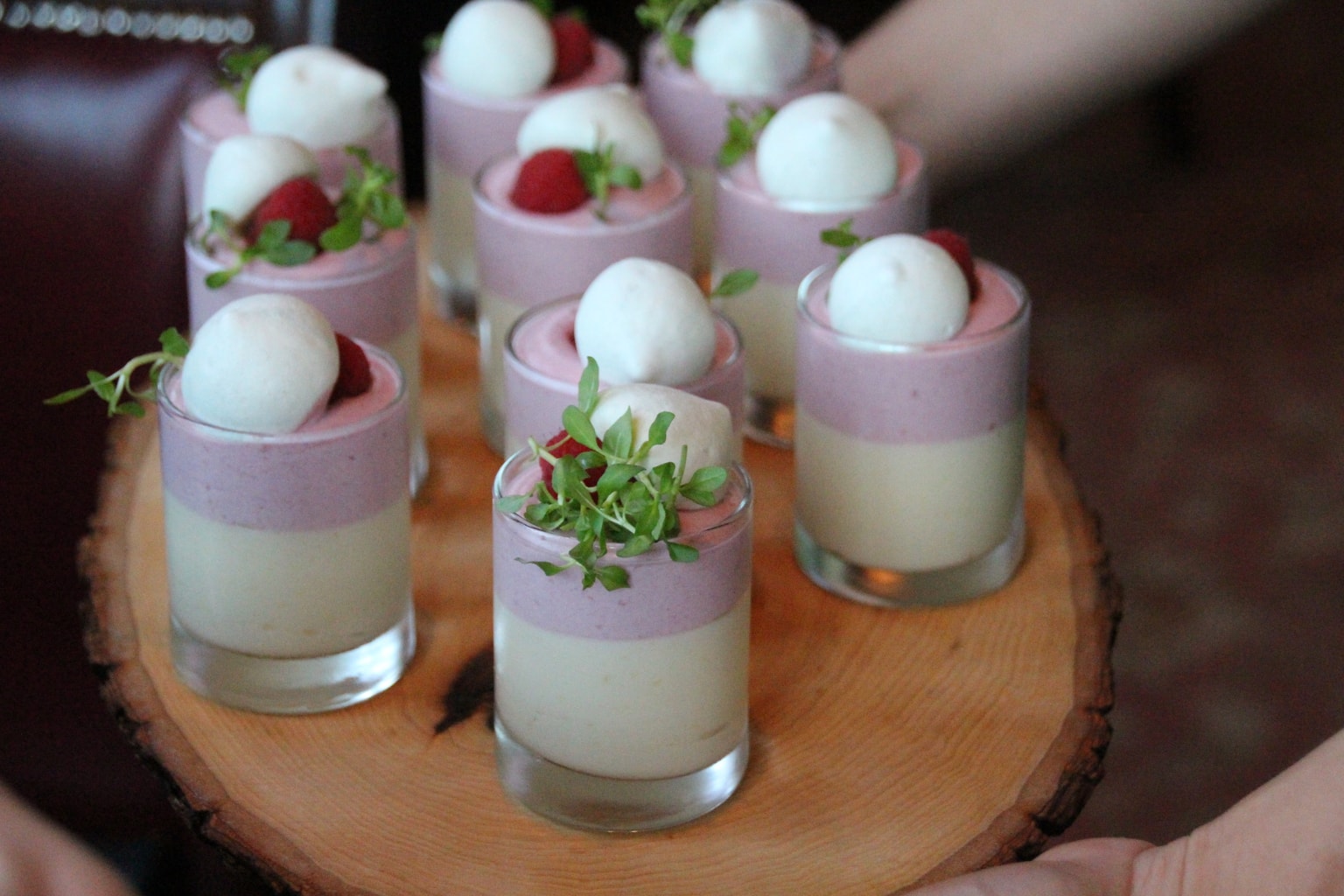 The desserts were paired with a Chocolate Covered Strawberry Beer Cocktail. Off the hook delicious!!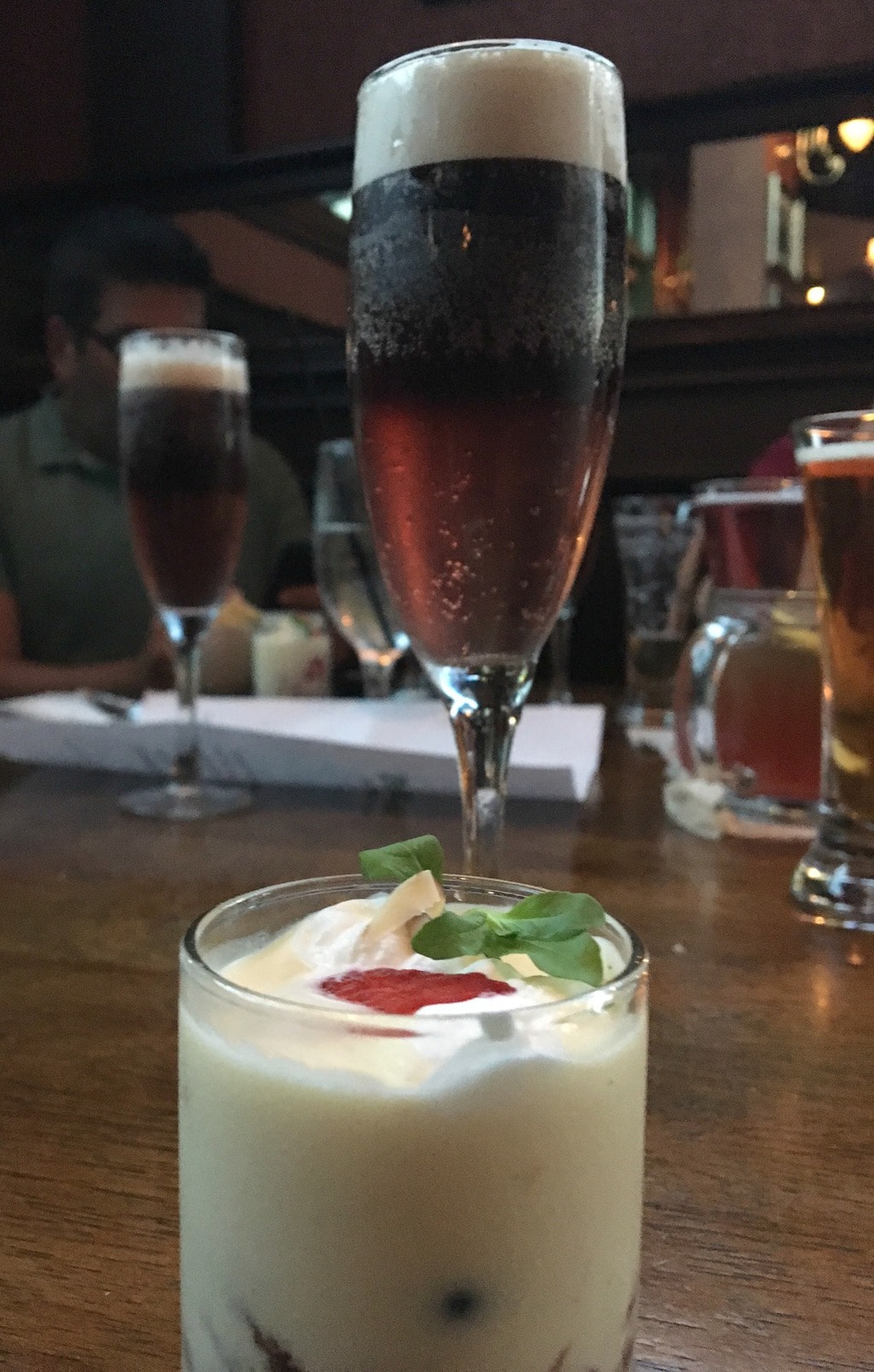 You will be able to order from Raglan Road's popular brunch, lunch, dinner and bar menus that include new dishes from Master Chef Kevin Dundon. A few of the dinner features:
Loin of Bacon and Cabbage
Kevin's Heavenly Ham
Schnitzel Savvy
I can't wait to visit again and try The Pale - Florida coast shrimp & clams with golden corn, baby potatoes in an I.P.A lemon & herb broth. Served with soda bread. OH MY WORD.
If you want to celebrate St. Patrick's Day like the Irish, here's Raglan Road's primer:
Please don't call the holiday "St. Patty's." It's either "St. Patrick's Day" or "St. Paddy's."
A shamrock has three leaves (not four – that would be a clover).
Americans invented the St. Patrick's Day parade in 1737 in Boston.
Most Irish pubs do a full month's business on St. Patrick's Day.
Guinness sell 13 million pints on St. Patrick's Day versus the usual 5 million daily.
Raglan Road is America's #1 Irish Pub.
Green beer is an American invention. Raglan Road does not serve green beer. (Thank goodness!)
On St. Paddy's Day there will be a $10 cover and seating is first-come, first-served. You can reserve a table for the other days of the Mighty Fest (or anytime you are in Orlando!) by calling Raglan Road at 407-938-0300, or just use Open Table like we do. So easy!