With so many fun things to do in the Outer Banks NC, you might have to stay a little longer than a quick weekend trip.
OBX is pretty special. Combine laid back southern charm with its sandy beaches and you've got yourself a pretty amazing vacation.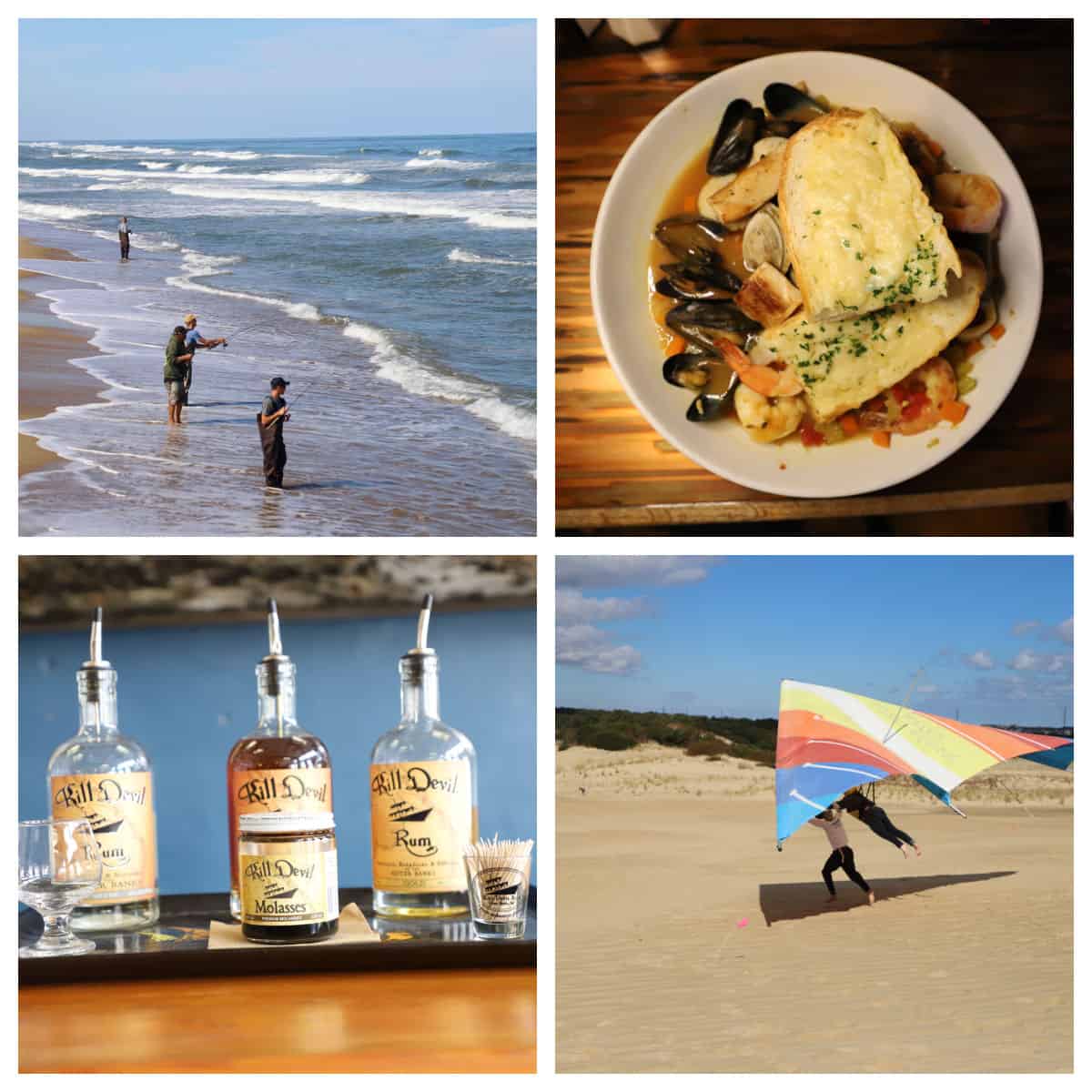 Spend the day at the beach with a book. Climb to the top of the lighthouse. Eat at the fabulous Outer Banks Restaurants. Go parasailing. Visit some of the historical sites.
There's enough to keep you busy, or not. The word vacation comes from the Latin word vacāre meaning to be empty, be free...sounds good to me!
Where Exactly is the Outer Banks?
From the southern border of Virginia all the way south to Ocracoke Island in North Carolina, this is the Outer Banks. OBX is a chain of barrier islands: 120 miles of pure bliss.
But don't take my word for it. With 5 million visitors each year, the magic of the Outer Banks is no secret.
Love a good road trip? Check out the Outer Banks Scenic Byway. You'll also find miles and miles of off-road beach driving, too.
The Outer Banks islands are nestled between the Atlantic Ocean on their east coast and the Pamlico Sound, Albemarle Sound, or Currituck Sound to their west.
This means everywhere you turn is an amazing view of sea and sand, the perfect vista for an Outer Banks vacation.
Things to Do
For thrill seekers or seekers of relaxation, OBX has something for everyone. Here are some favorite things to do on the Atlantic coast of North Carolina.
Visit Cape Hatteras Lighthouse
If you enjoy visiting historic sites, you have to make time for Cape Hatteras Lighthouse. Standing at 210 feet, America's Lighthouse is the tallest brick lighthouse in the entire country.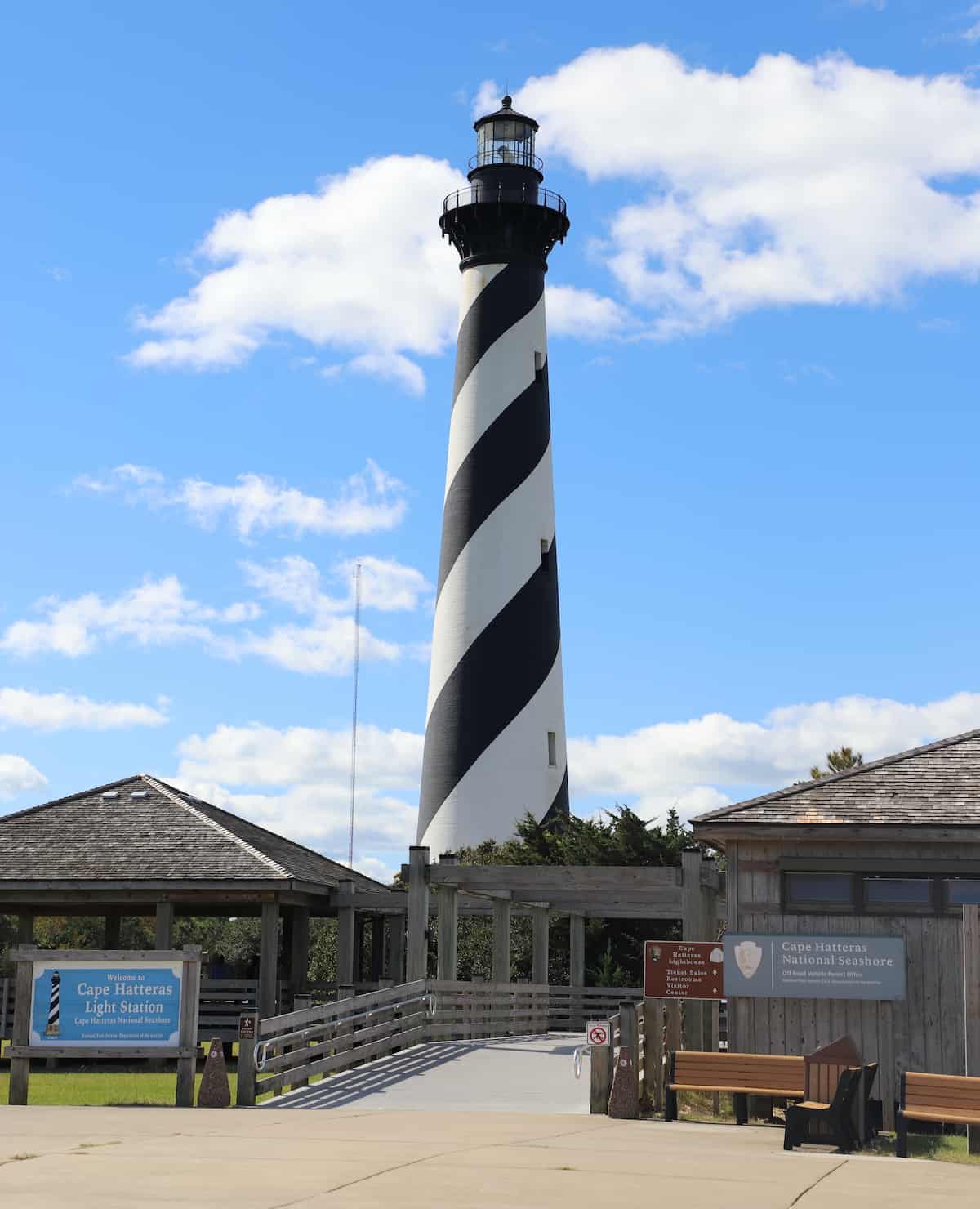 The Cape Hatteras Lighthouse was originally constructed in 1870, warning mariners of shifting and submerged sandbars that could easily be 20 miles out to sea.
This gorgeous spiral-striped lighthouse was moved a half mile inland to protect it from encroaching seas. For those with strong legs, you can climb up the 248-step spiral staircase for an amazing view at the top.
You'll find Cape Hatteras Lighthouse at 46375 Lighthouse Road in
Buxton.
Explore Pea Island National Wildlife Refuge
The Pea Island National Wildlife Refuge is a bird watcher's paradise. There are more than 365 species of birds that you can see here throughout the year.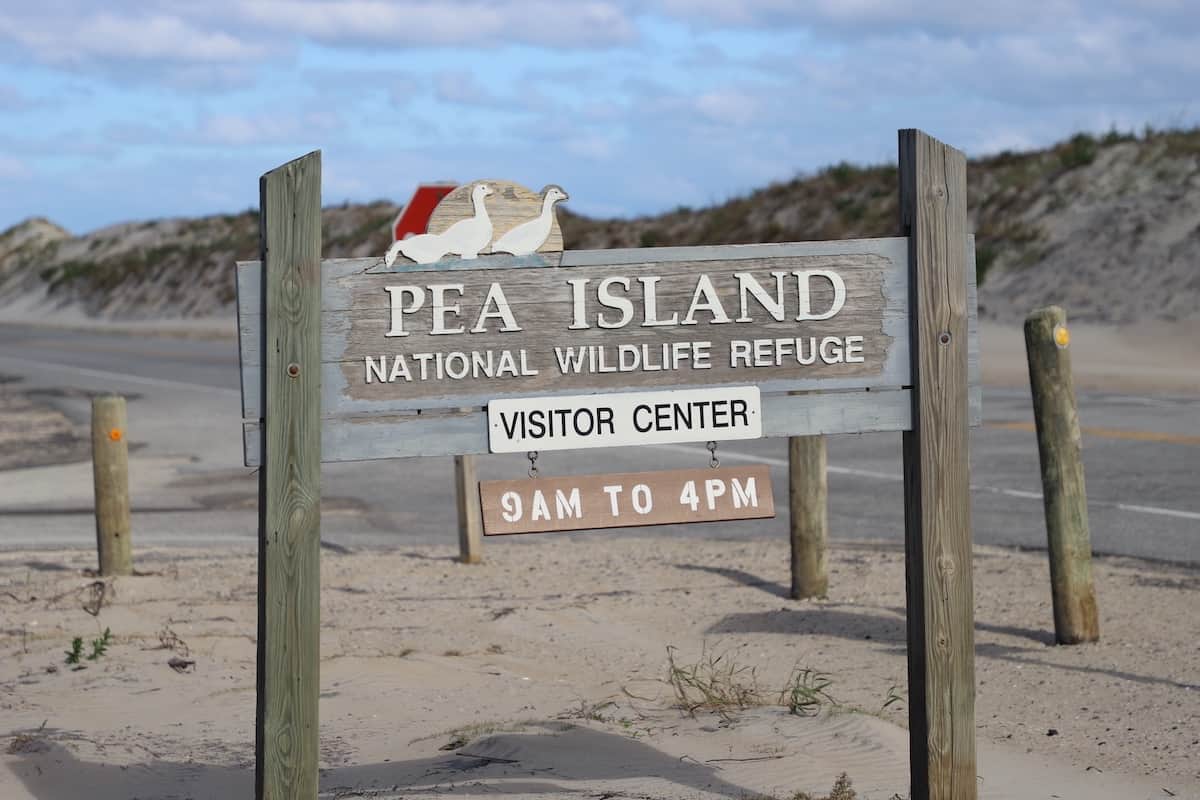 At the Visitor Center, learn about the refuge and its inhabitants with state-of-the-art exhibits. Then head out on two short and accessible nature trails to look for birds and other animals.
Depending on the time of year, you may see wading birds, raptors, and migrating waterfowl.
Pea Island National Wildlife Refuge is located at 14500 NC Highway 12 in Rodanthe.
Go Fishing
Fishing is obviously a popular pastime in the Outer Banks simply because there are so many different opportunities to do it!
Whether you want to rent a rod and do some surf fishing, hit one of the local piers, or book a trip to get out into deeper waters, each option is just a phone call or booking away.
Note: A Coastal Recreational Fishing License is required if you plan to fish on the Outer Banks. Those under 16 years of age are exempt. If you're planning to take a trip out on a charter boat or go pier fishing, they are covered by a blanket license.
See the Inn on Rodanthe House
The story behind the Inn at Rodanthe House is a Hollywood fairy tale – literally! This vacation rental was the set for the 2008 movie with Richard Gere and Diane Lane based on Nights in Rodanthe by Nicholas Sparks.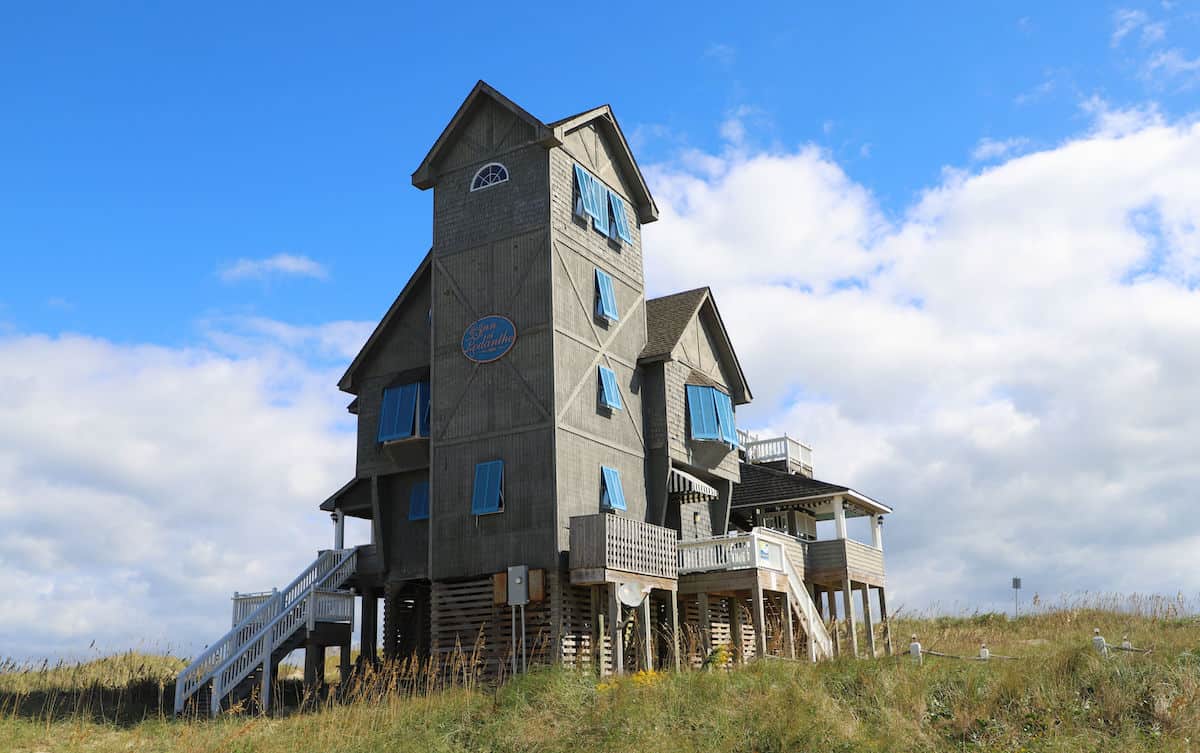 At one time, the house was located 400 feet from the Atlantic, but over time, erosion put the house into the Atlantic waters.
In 2010, the house was moved to a safer location, and has been renovated so the interior and exterior match the movie. It is now a vacation rental, and one of the popular destinations on Hatteras Island.
The Inn at Rodanthe is located at 23289 East Beacon Road in Rodanthe.
Explore Hatteras Village Area
Hatteras Village is the southernmost part of Hatteras Island. Fishing is the key focus of Hatteras Island, going all the way back to its settlement in the 1700s.
Boat fishing is extremely popular, and you can get a charter boat to go fishing for the elusive blue marlin.
If you prefer to stay on land, Hatteras Village is also a great location for surf fishing along the Outer Banks beaches.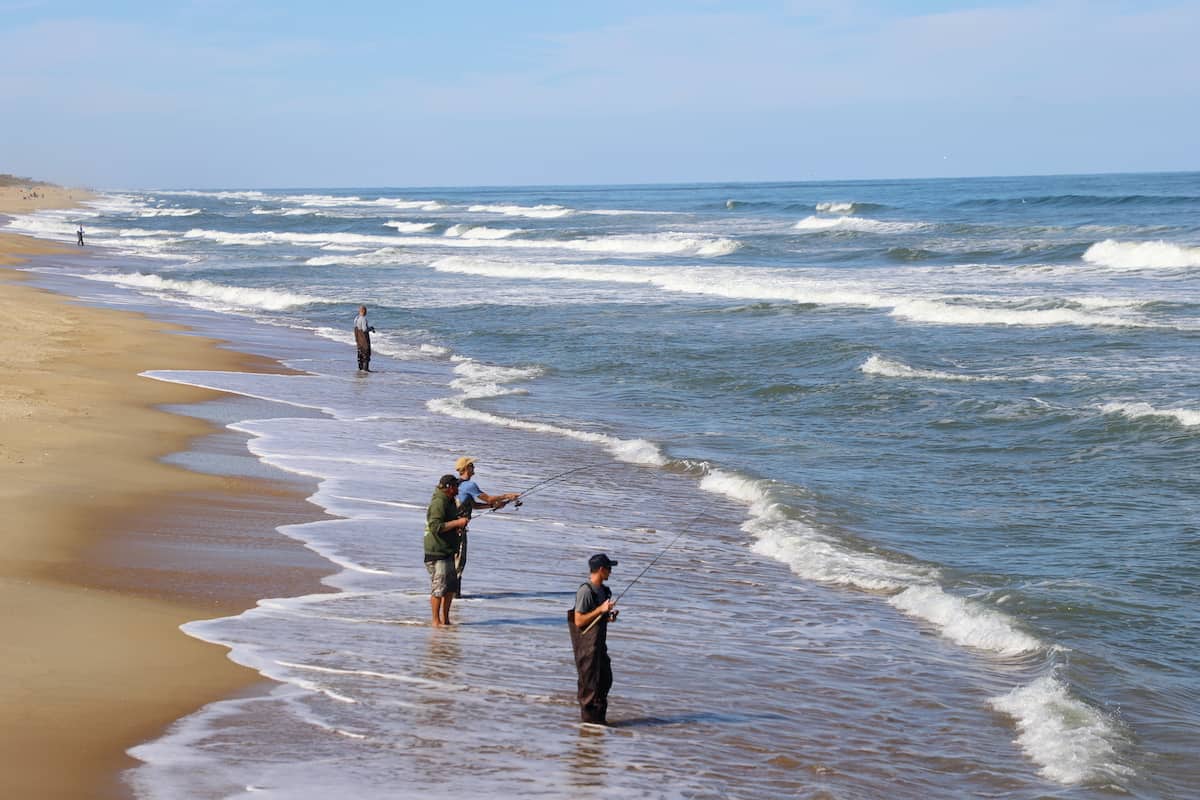 Not into fishing? The west side of the village is on the Pamlico Sound where you can swim, take in water sports by renting a kayak, learn to windsurf or kiteboard – or just enjoy a long walk on the beach. The outdoor activities are endless!
For history buffs, the Graveyard of the Atlantic Museum is worth a visit. OBX has earned the name Graveyard of the Atlantic due to more than 2,000 shipwrecks off its coast.
You'll find Hatteras Village on the southern tip Hatteras Island.
Visit Hatteras Saltworks
Producing sea salt is no easy feat, but the team at the family-owned Hatteras Saltworks has figured it out.
Studying evaporation methods from the Caribbean to the Pacific, and back to the Atlantic Ocean, they finally settled on Hatteras Island.
Take a tour and see the solar oven process they've created. Using 550 feet of pipe to get the salt water, it's amazing to see!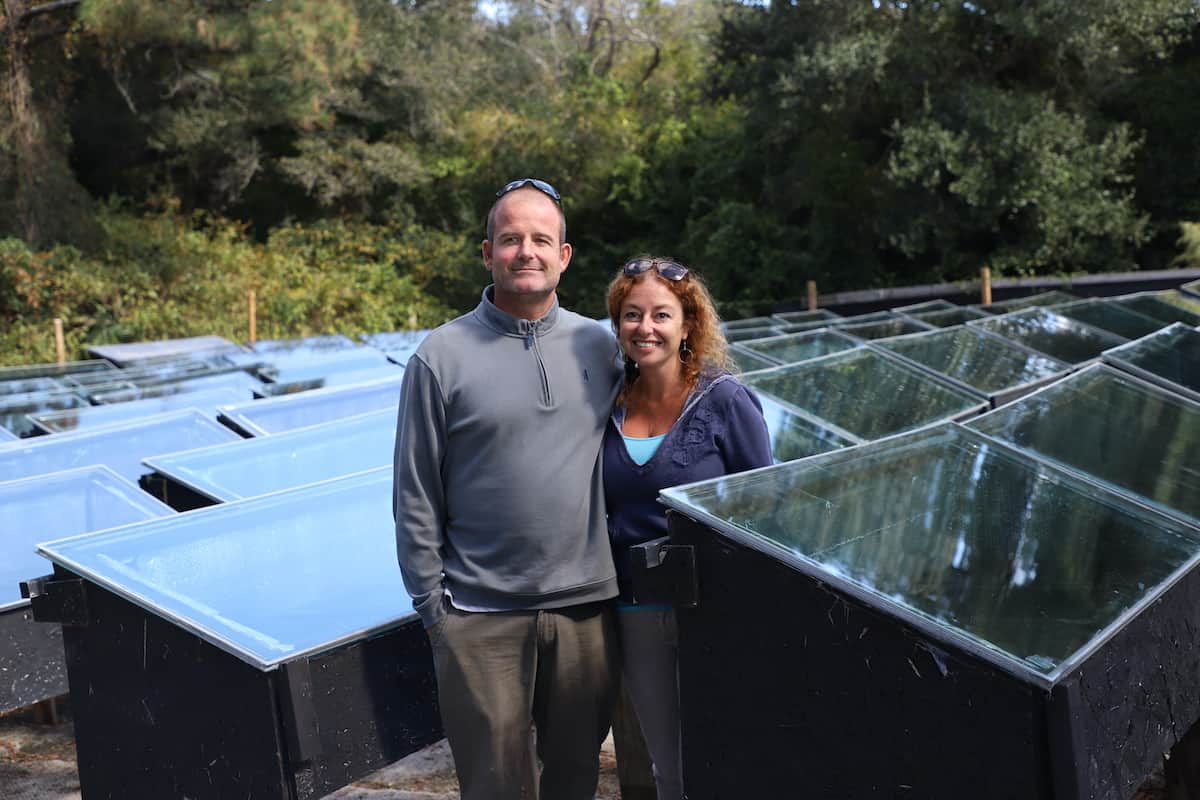 Hatteras Saltworks now produces a clean mineral-rich ocean salt. Try it and you'll taste the difference.
I bought a few bags and have their salt in my salt shaker on the kitchen table. I'm using the rosemary salt for seasoning when I cook. It's delicious!
Tours are by appointment only, so check out the website and make sure you visit when you're in Buxton.
Explore Jockey's Ridge State Park
Nags Head is home to Jockey's Ridge State Park, the Atlantic Ocean's tallest living sand dunes.
This unique ecosystem is home to a variety of plants and animals. But it is also a great place for recreation, like sandboarding. (Think surfing meets skateboarding with a handful of snowboarding thrown in.)
Because of the natural landscape of the giant sand dune, it is a perfect place for flying kites. You can even take lessons to learn how to fly a stunt kite.
The entrance to Jockey's Ridge State Park is on Carolista Drive in Nags Head at milepost 12 on Highway 158.
Try Hang Gliding
Want to try out your own experience in flight? Hang gliding lets you soar through the air.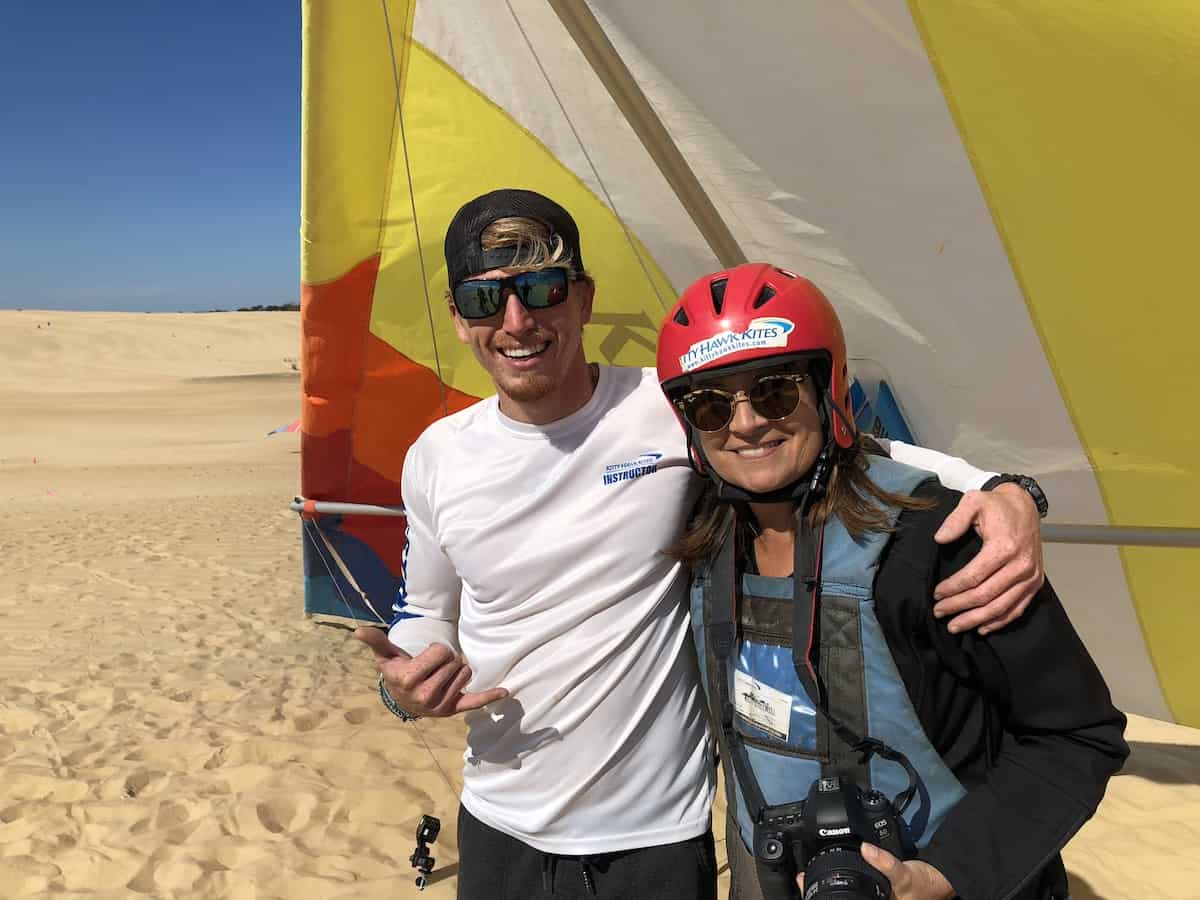 This was a highlight of my trip to Kitty Hawk. It was so much fun to take to the skies. Lessons for all levels are available, so you don't need any previous experience to go airborne!
Book through Kitty Hawk Adventures in advance! You'll find them all over the Outer Banks.
Wright Brothers National Memorial
Those same air currents that make kite flying fun in Nags Head attracted the Wright Brothers to Kitty Hawk to try out the first airplane.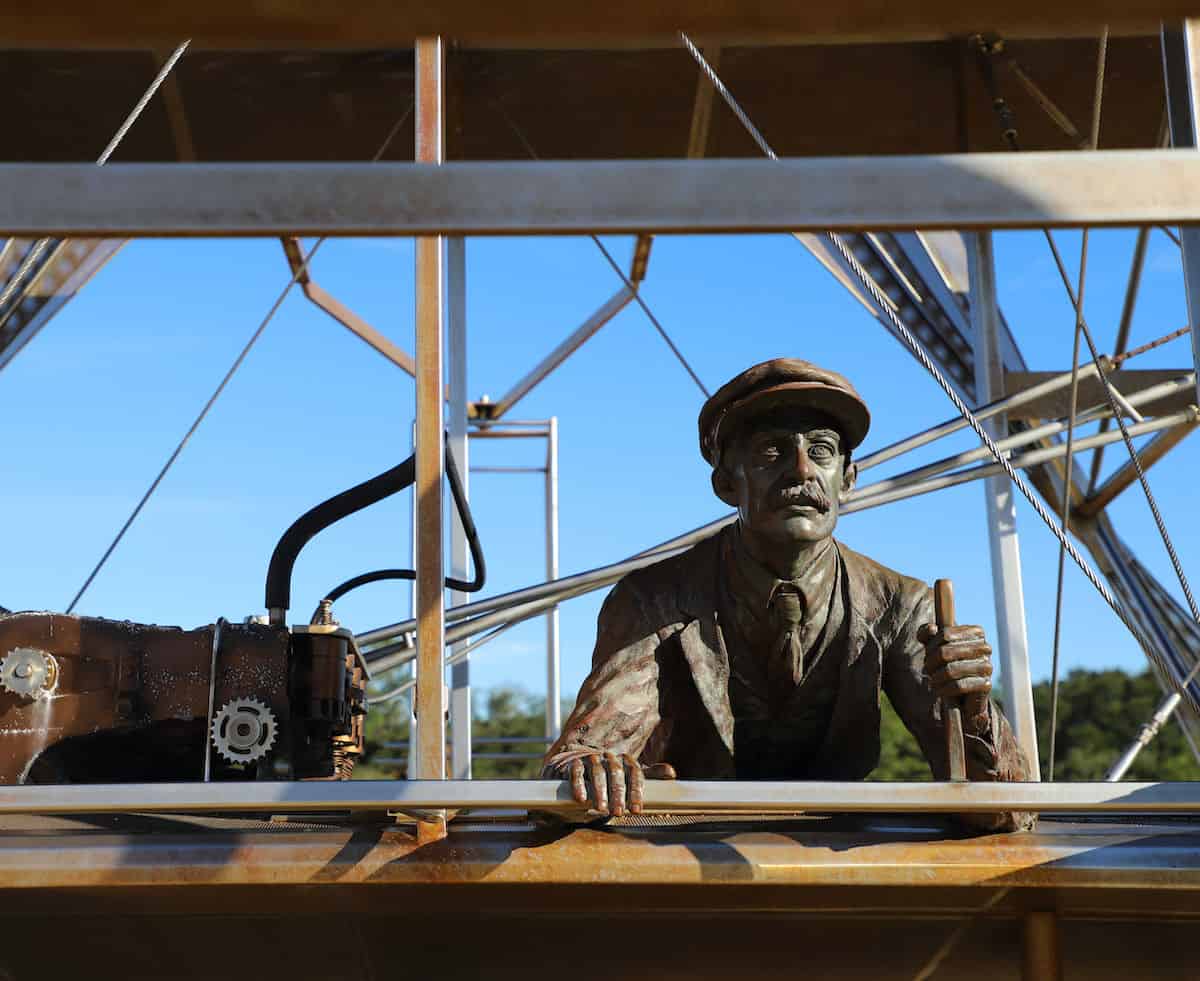 A visitor's center at the Wright Brothers National Memorial provides information about the Wright Brothers, with interactive exhibits.
Also at the park, you can walk the path of the flight line and view the Wright Brothers memorial monument and sculpture commemorating their success.
Find the Wright Brothers National Memorial at 1401 National Park Drive in
Manteo.
Visit Bodie Island Lighthouse
The beautiful Bodie Island Lighthouse is just breathtaking. Back in 1837, it was determined that southbound ships needed a beacon near Bodie Island where they could fix their position for navigating the extremely dangerous cape.
First lit on October 1, 1872, it is still a functioning navigational aid, though it was electrified in 1932.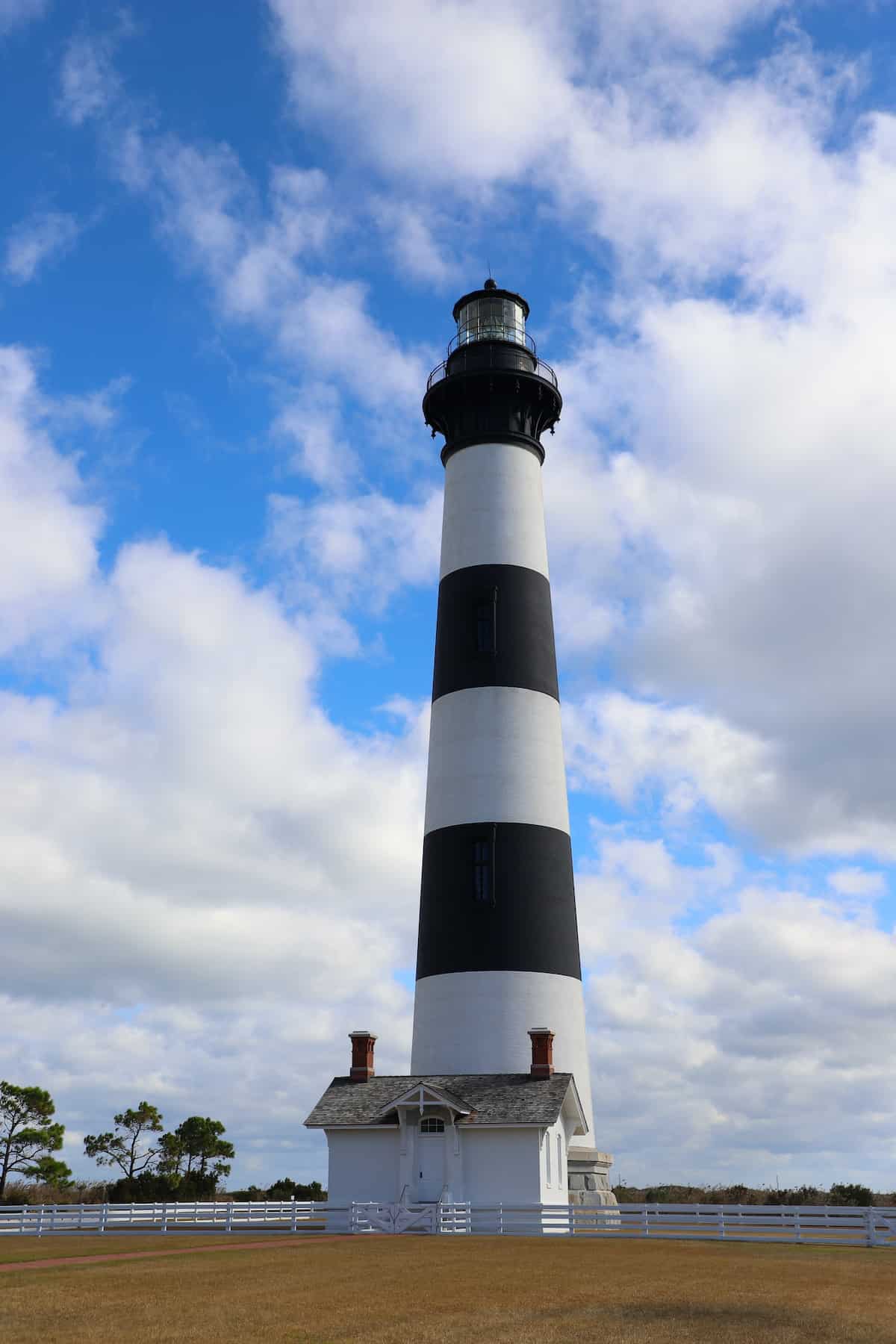 Tours are available in the summer months and must be booked online.
Bodie Island Lighthouse is located at 8210 Bodie Island Lighthouse Road in Nags Head.
Explore the Duck Boardwalk
Just north of Kitty Hawk, between the ocean and Currituck Sound you'll find the town of Duck.
The town has a boardwalk extending three-quarters of a mile along the Currituck Sound, with a town park halfway through. This is one of my favorite Outer Banks towns.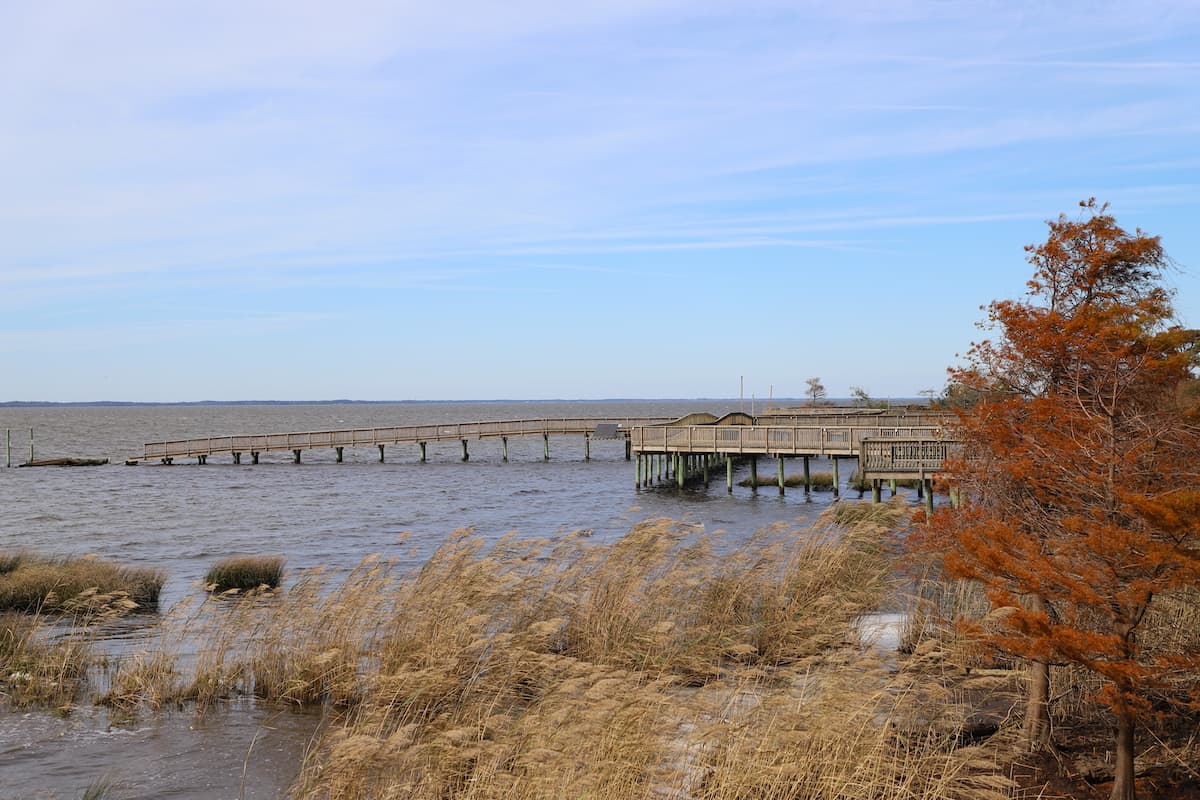 One neat feature of the park is that it has four different vegetative communities: the endangered plant communities of the maritime deciduous forest and maritime evergreen forest, along with the willow swamp and marsh.
You'll also find waterfront shops and places to eat. It's a great way to spend the afternoon.
Visit Outer Banks Distillery
The Outer Banks of North Carolina is home to its own rum distillery in the heart of the Graveyard of the Atlantic.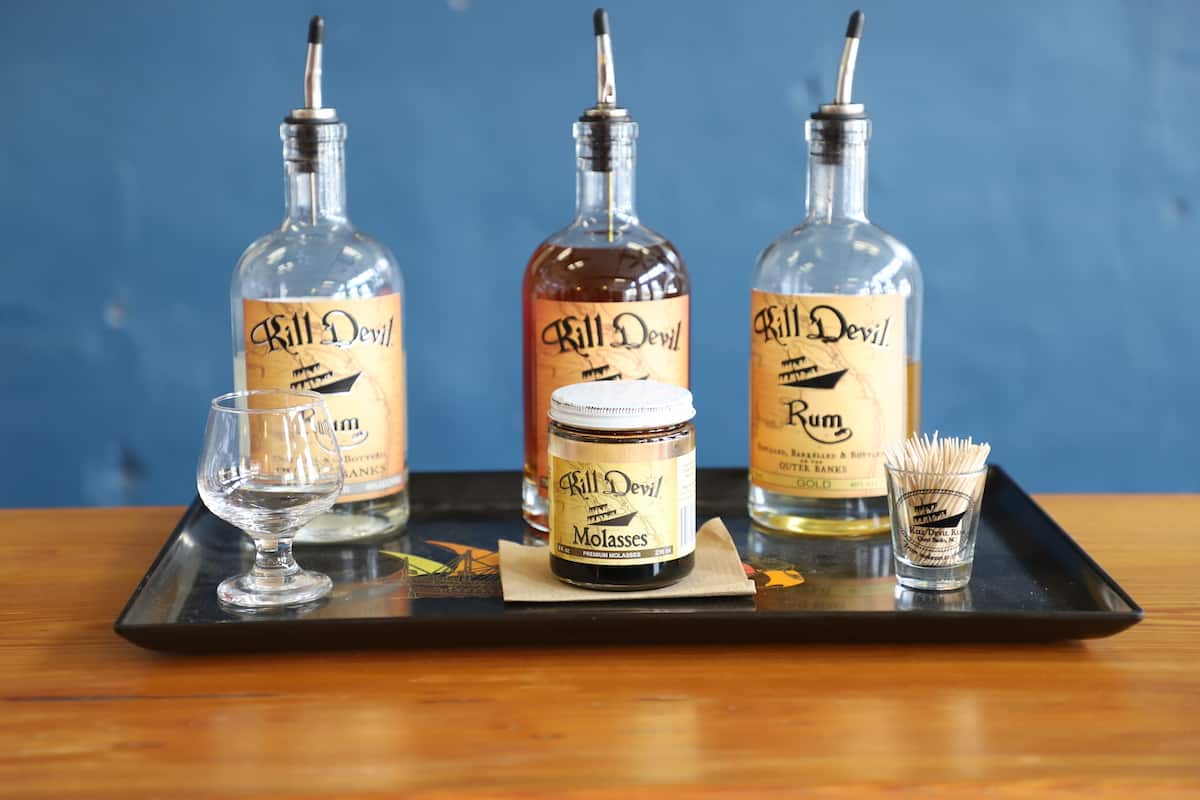 Ships carrying rum from Barbados (where it was called "rumbullion" or "kill devil" for being strong enough to kill the devil) were known to crash into the shallow shoals of the Outer Banks.
Today, Outer Banks Distilling produces their Flagship Silver, Gold, and Pecan rum lines year-round. They also make a small batch Shipwreck series, summer and winter Solspice series, and small batch Angels' Share series.
Although the tour of the distillery is currently on hold, you can still visit for a rum tasting! Outer Banks Distillery is located at 510 Budleigh Steet in Manteo.
Go Shopping
Love shopping for unique items? OBX has you covered.
Get your pirate gear at Pirates of Chicamacomico in Rodanthe.
Pembroke Bryant at Sea, Sand and Hand gift shop in Kill Devil Hills creates sea glass jewelry that captures natural beauty.
Hattiebuilt in Avon offers a variety of merchandise to show your OBX spirit.
But the best place to shop for local art is the Kill Devil Hills Cooperative & Studios. This studio has more than three dozen artists in a variety of media.
Eat All the Food!
If you're hungry for seafood, you'll find it everywhere in the Outer Banks. There's nothing like fresh seafood with a view of the ocean.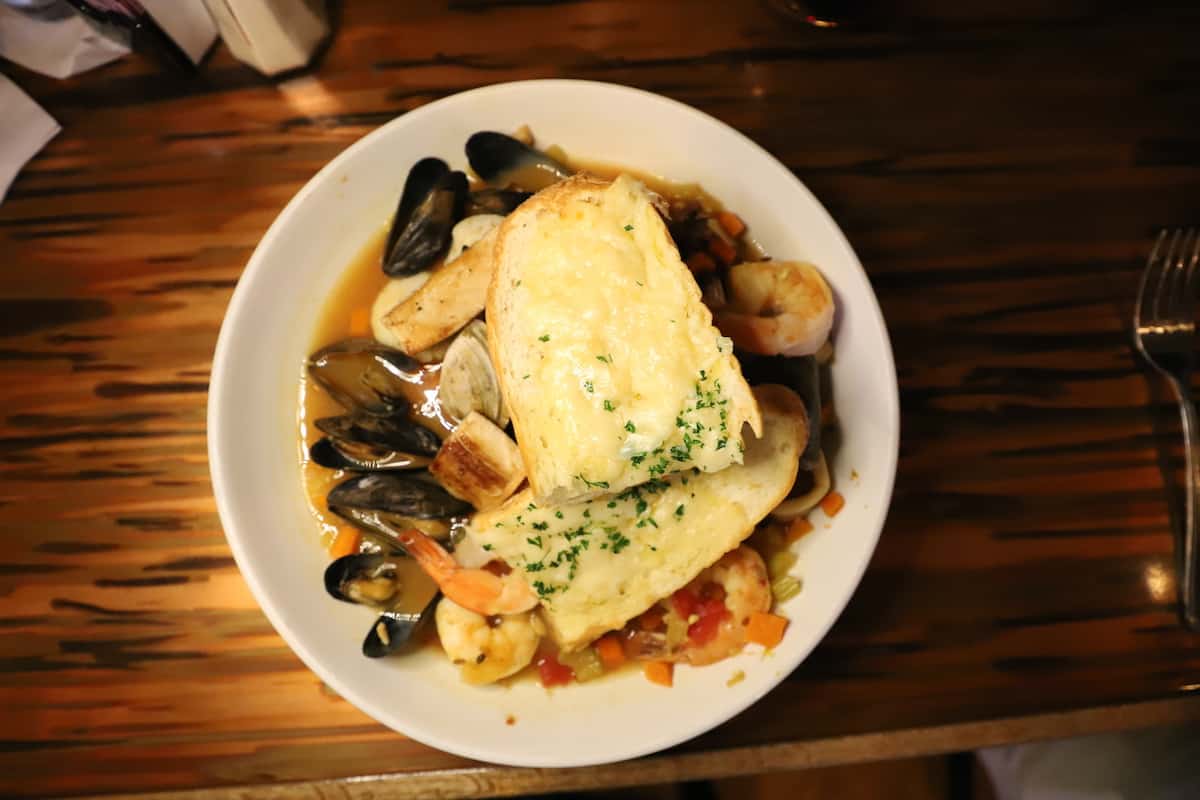 Scallops, shrimp, hard- and soft-shell blue crabs, and a wide variety of fish are prepared in every way imaginable. And since it is all fresh from the ocean, the quality is exceptional.
Not a seafood fan? Many restaurants offer hearty steaks, southern comfort food, and so many sweets and treats. For drinks, the OBX has two breweries and a winery.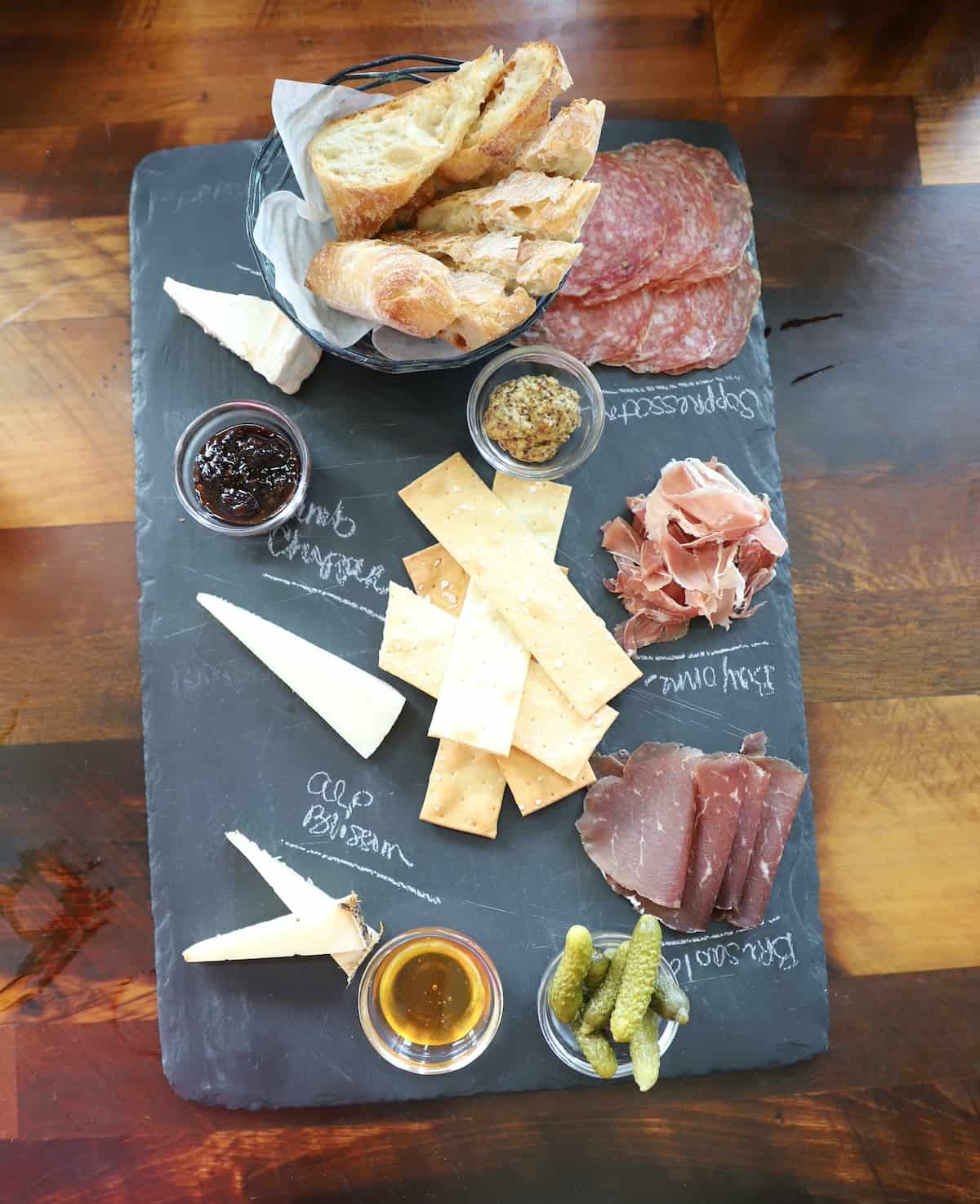 No matter what dining you're looking for, the Outer Banks has the whole family covered. Here is a list of the best OBX restaurants and bars so you know where to go on your Outer Banks vacation.
Outer Banks Seafood Festival
The Outer Banks Seafood Festival is a foodie event worth planning your vacation around.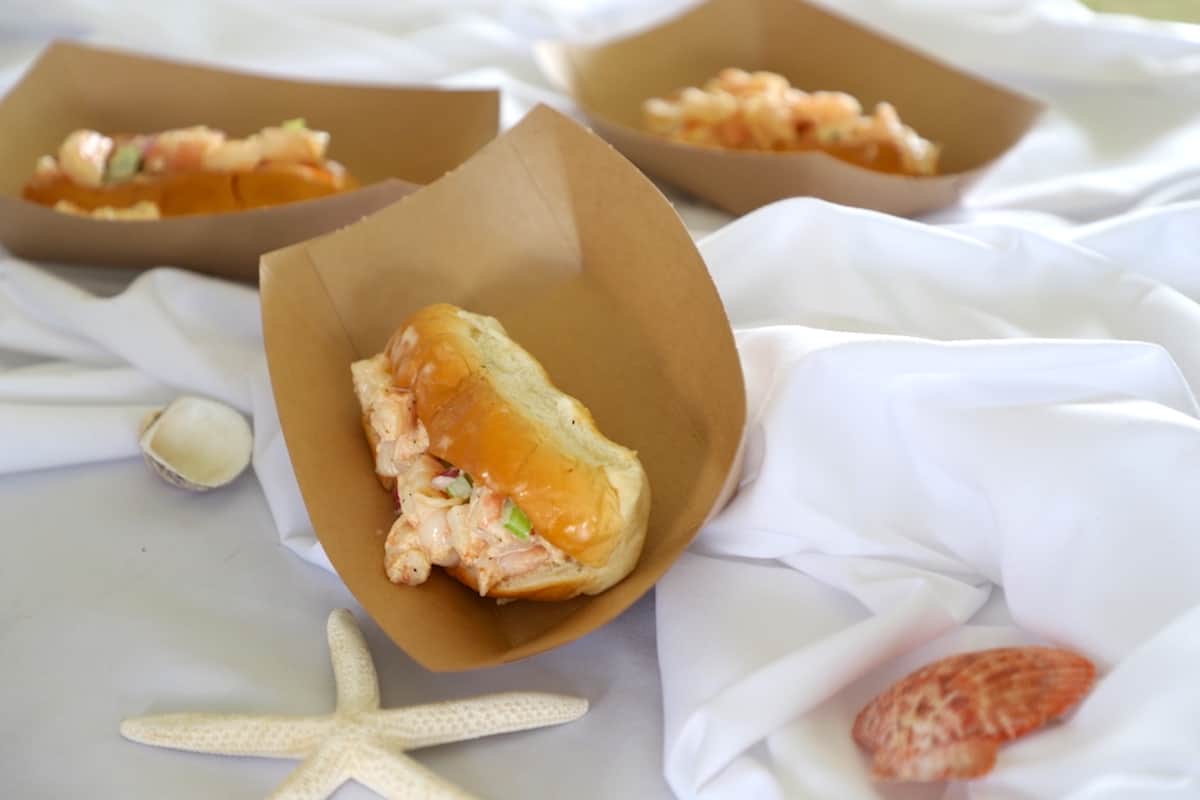 This is where some of the best restaurants on the North Carolina coast set up tents and show off their best seafood dishes.
Eat, drink, and check out the displays celebrating the local fisherman who bring us the shrimp, fish, crabs, and other local seafood this area is known for.
The Outer Banks Seafood Festival will be held on October 15 in 2022. Find it at 6800 S Croatan Highway in Nags Head. Check the website for dates, hours and tickets.
Enjoy the Sunset
Finally, just about every day of the year you'll have the opportunity to see a magical sunset. Wherever you are and whatever you're doing, take a walk outside.
Seeing it from the beach is incredible, but it's not bad from a deck with a cocktail in your hand either.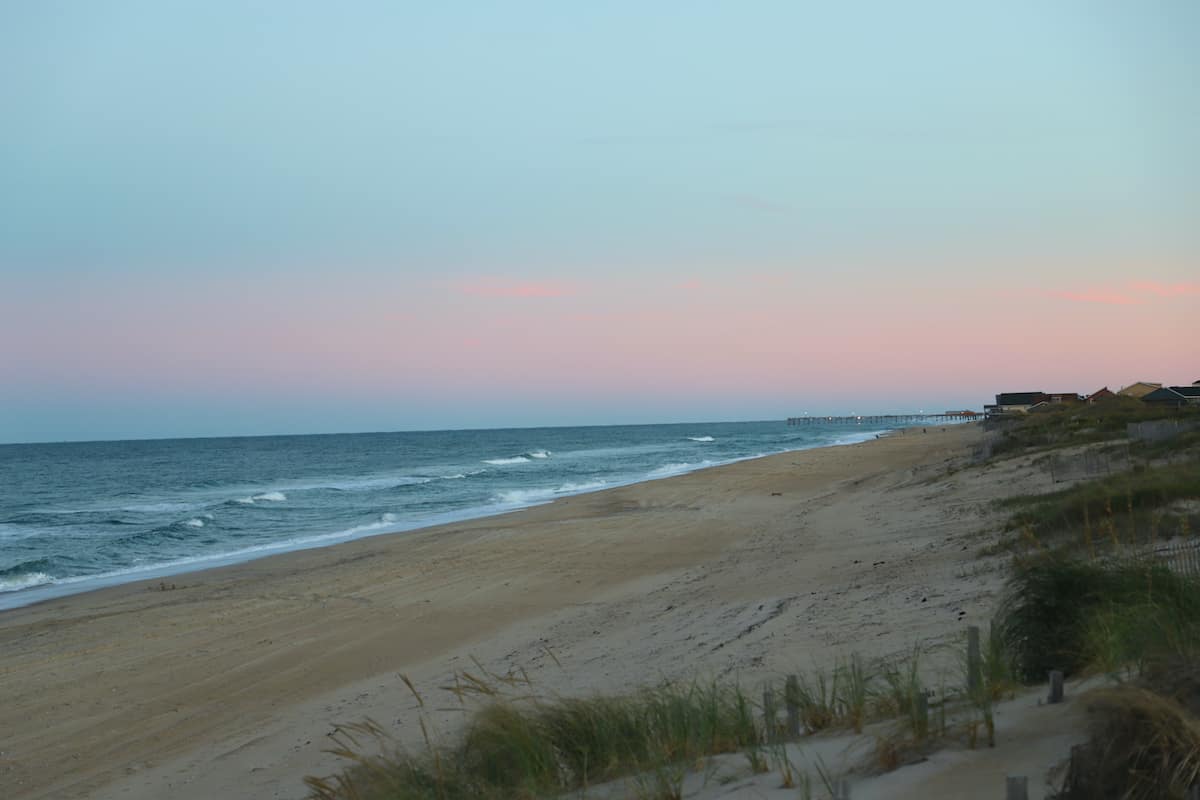 Now that you have your list of things to do in the Outer Banks NC, start planning your trip!
TIPS for Visiting the Outer Banks
The first place to visit when planning your trip is the Outer Banks website. There's a plethora of information to help you book your stay and plan things to do.
Hit the grocery store as soon as you arrive and stock up on water, sunscreen, and other necessities. If you're driving, bring as much as you can as prices are always a bit higher in resort towns.
As the Outer Banks are narrow, you can actually watch the sunrise and sunset every day. Yes, you're on vacation and I get you might not want to get up that early every day, but do it one day and cross it off your bucket list!
Wear sunscreen every day! Remember, clouds don't block UV rays, so even if it's cloudy, you can still get a sunburn.
Use my free printable packing list so you don't forget anything!
Frequently Asked Questions
Is the Outer Banks a good place for a family vacation?
Yes, OBX is perfect for families. In fact, many families go to the Outer Banks year after year with extended family. It's a great destination for a family reunion, too.
Are there a lot of places to stay in the Outer Banks?
Yes. You can easily find a hotel or house to rent depending on how much space you need and how long you're staying. You do want to book as far in advance as possible.
When is the best time to go to the Outer Banks?
OBX is beautiful year round. If you're going for warm beach weather, summer is best, though it is the busy season. In my opinion, Spring (March-May) and Fall (September-October) are the best months.
More North Carolina Travel
Like our content? Follow us on Pinterest!